Last updated on October 17, 2023
The semester ended, or you may have already graduated. You're spending your free time cleaning the clutter in your room, channeling your inner Marie Kondo, and disposing of things that no longer spark joy.
As you do so, you find your old textbooks. You purchased them for a finished semester, and they have little more use to you than just serving as a dust gatherer in a forgotten corner. It would be best if you disposed of them.
If you're eager to get rid of old textbooks and start anew the next chapter of your life, look at these essential tips—the best ways to dispose of textbooks and a few extra tricks to maximize the benefits you can reap from them.
Sell Textbooks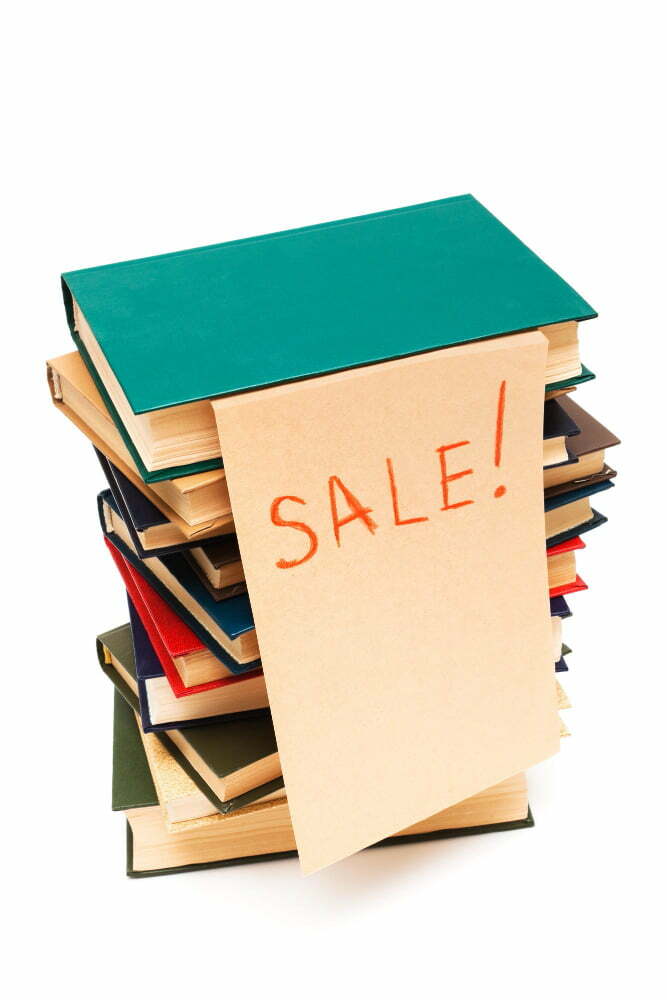 Textbooks are expensive, and the odds are you paid good money for yours. As such, the best way to get rid of them is by reselling them—not only do you get some income back and extend the utility lifespan of your book and help a student in need.
Selling textbooks locally is a good option, but it'd be better to expand your potential market and visit textbook buyback websites and programs that can help you sell your books quickly and easily.
BookScouter is a price comparison platform that allows you to compare and contrast multiple buyers. Instead of just posting a listing and waiting for someone to make a purchase, BookScouter searches its database of over 30 vendors for the best offers. You can actually compare the textbook buyback prices, making sure that you'll get the most amount of money for your sale.
Pro Tip: Research what is the book value before you try to sell it. That way, you can gauge how much you can get per textbook and decide on the best deal. Keep in mind that the value of your book can change according to edition, rarity, and the level of surface damage it may have.
Donate Textbooks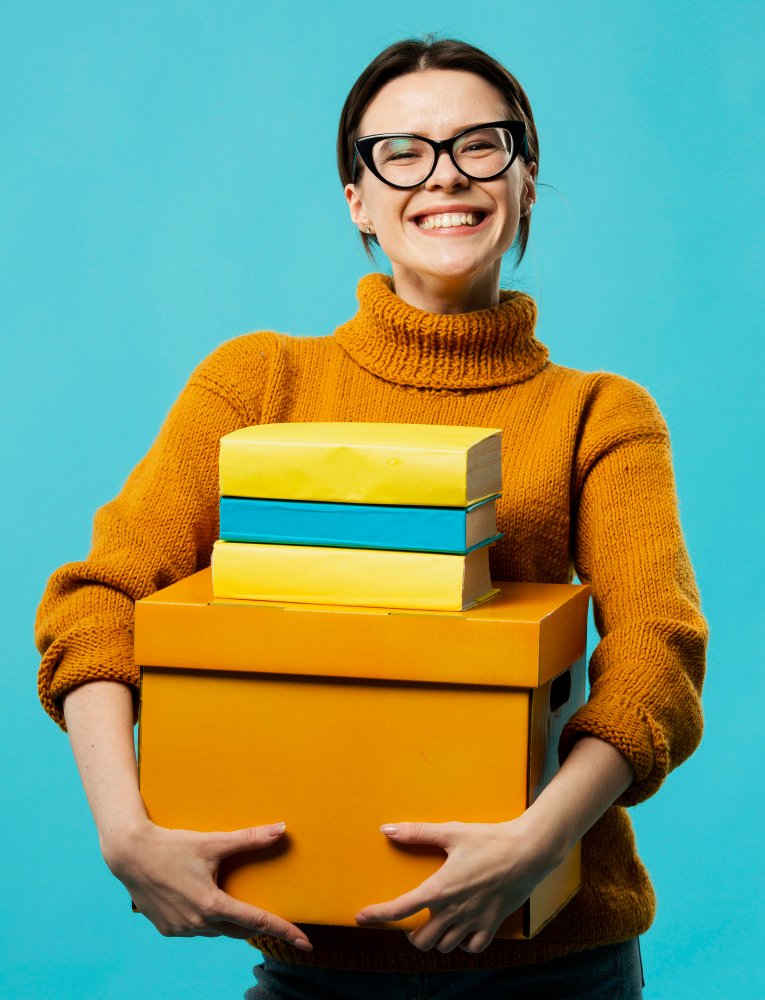 While selling is perhaps the most profitable option, it's not the only one. If you wish to give your old textbooks another chance without any need for retribution, you can always donate them to those who may need them.
Regardless of how old they might be, textbooks will always be in demand as long as students desire to learn. As such, donating textbooks is an excellent way to provide for your community and make a difference for someone in need.
You can always donate textbooks directly—perhaps to a family member, a friend, or an acquaintance. However, you can also turn to your local campus, schools, or libraries, which can help them provide resources for low-income students.
Pro Tip: If you are passionate about specific social causes, check local non-profit organizations looking to receive textbooks. Many programs accept specific textbooks to distribute to unserved and underserved communities, including Textbooks For Change, Prison Book Program, or Books for Africa.
Trade Your Textbooks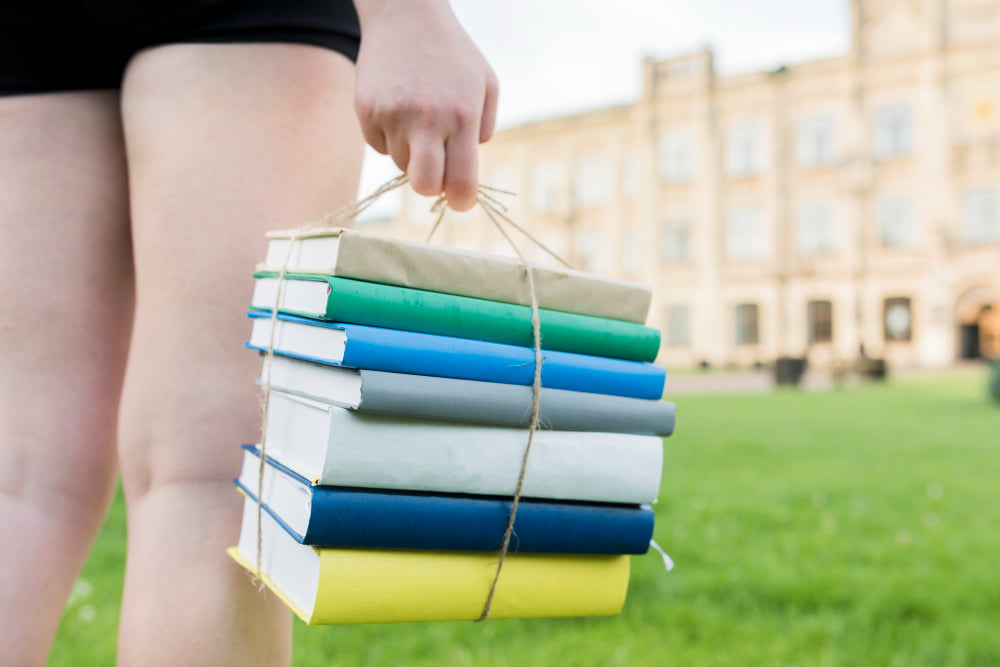 If you are still a student and must buy new textbooks for next semester's courses, consider trading your textbook for another with a fellow student.
While it won't give you any extra income, it can save you a lot of money if you find a textbook you've been aiming to buy or rent for your next class. Some campuses often host book swap events for students, so check within your area around the beginning or end of the semester.
Remember that you don't have to trade strictly for other textbooks; you can always exchange them for a good fiction book you've been aiming for or another student resource you need. Just remember to research your textbook's price and ensure the trade is fair.
Pro Tip: Many websites can help you trade textbooks outside your area. For example, PaperBackSwap is an "Online Book Swapping Club" that can help you get in touch with people interested in your book, and, in turn, you can choose from their available collection.
Repurpose Textbooks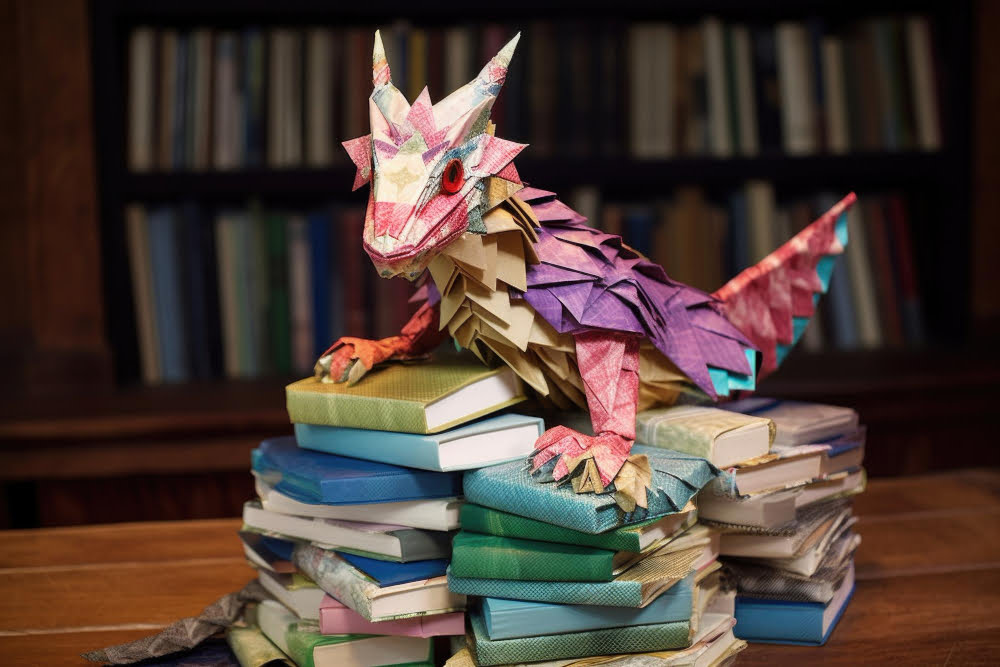 Depending on your circumstances, you may not be able to profit from your old textbooks. They can be damaged, or the edition you own may have a different value.
If so, do not despair—not everything has to mean business. If you are a creative soul and enjoy passion projects, consider using these old textbooks as tools for your creativity. After all, textbooks can become decorative items with enough know-how and skill.
Book Art is a trend that has taken over the artsy and decorative world, and pages of old textbooks can transform into magical origami masterpieces or eye-catching sculptures carved out of past knowledge.
You can also age, paint, and frame certain aesthetically pleasing pages to add a whimsical bookshop flair to your home—the sky's the limit when it comes to creativity.
Pro Tip: Pages from old textbooks can become impromptu gift-wrapping, adding a creative, eco-friendly, and boho-chic touch to every special occasion. You can also make collage-like wrapping paper with many textbook cut-outs to elevate this idea to the next level.
Recycling Textbooks
Perhaps you found out your textbooks don't have as much value as you hoped, or maybe they are in too poor a condition for you to sell, trade, or exercise your creativity. Or perhaps you are not interested in earning a profit from them.
If any of these circumstances apply to you, your best option is to recycle them. Not only would it declutter your home, but it would also reduce the environmental impact of your waste and repurpose the pulp of your textbook.
Before recycling, research your local recycling service and determine the dos and don'ts of book recycling. Remember that you must prepare each book according to their standards, so you must know what they ask for.
Pro Tip: If you are still determining whether your area has a recycling program, Earth911 has a Recycling Search Database that helps you find a local recycling center just by entering your zip code. It works for books and paper but allows you to search for other materials and items with a simple click.
Liked reading this? Here's more:
Recap: