Last updated on June 23, 2023
In a world where technology is constantly evolving and new trends are emerging every day, it's important to stay up-to-date with the latest design ideas.
It's never too early to start planning for your next home renovation or redecoration project, so take a look at these modern home design ideas from some of the most talented designers around. 
Whether you want all-white walls and flooring or prefer a more eclectic style that combines different textures and colors, there's something for everyone here.
You can even find some ingenious solutions to old problems like storage space – check out this article if you need inspiration!
In This Post:
Display Cabinets That Blend Into the Wall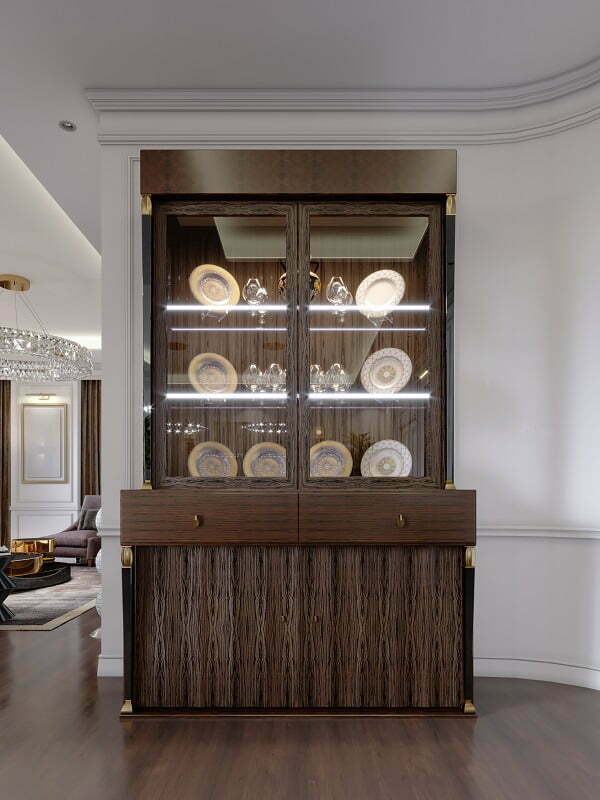 There's no need to make your living room look like a traditional museum, but it's still nice to store some of your more valuable items on display. If you want to create an eye-catching focal point for your room without making it look cluttered, try placing cabinets or shelving against one wall and painting them the same color as the rest of the room. Buy now and build a design concept around it! This small change makes for a big impact because now people can admire all of your beautiful items while walking through – rather than keeping them hidden away in drawers. It may sound minimalistic, but that's all part of modern home design ideas-simplicity is key!
Try Out Clear Furniture in Lieu of a Coffee Table
Coffee tables are a staple of any living room, but they can take up too much space if you have a big area to fill. Why not try using clear furniture instead? This way, your floor can stay open and you still have somewhere to place drinks or snacks for your guests. Some people prefer glass coffee tables so that they don't hide the beautiful wooded floor below, but these solid surfaces look just as good. If you want something less permanent, why not pick some small cubes with storage on top? They provide ample room for knickknacks while feeling ultra-lightweight and modern at the same time!
White Bedrooms  – Especially with Pops of Color
It might seem boring at first, but an all-white bedroom is a great way to make the space feel larger and unfussy. You can use this color scheme for your sheets or paint the walls white, whichever you prefer. If you want to give it some personality (and who doesn't?), try adding pops of bright colors like lime green or pink to make your room stand out. It brings all of those stunning modern interior design ideas into play without looking too childish! Finally, don't forget about natural light – wide windows are wonderful because they let lots of sunshine in during the day while still making sure that your guests have privacy at night.
Modern Furniture  – Whether Built-in or Simple Storage
White walls aren't the only way to have a modern bedroom, of course. Take a look at these pictures for inspiration – they all use different colors and designs but still manage to feel sleek and stylish. If your room is too full of furniture already, then why not choose something that's built-in? That way it can provide even more storage space for you while filling up every bit of your wall space. It doesn't need to be complicated or expensive either; bookcases are surprisingly versatile because you can turn them into changing rooms, mudrooms, pantries, and more!
Stylish Home Design Ideas  – Especially Ones with Lots of Colors
No matter what style suits you best, make sure that your home reflects the real you. Are you an outgoing person with a fun personality? Then it's time to add some color. Maybe you want sleek modernism or love feeling surrounded by nature – either way, there are countless ways to make your home look beautiful and unique. It can take a little while for everything to fall into place, but once it does you'll wonder why you didn't change things up sooner!
The Takeaway
As people become more aware of their carbon footprint and shift toward sustainable living, they realize that buying new is not always the best solution. With so many modern design ideas on the market today, even revamping your existing house can be cost-efficient and eco-friendly. You will be green by proxy!
Modern home design ideas are easier than ever to implement, especially with the Internet. Recently an online interior design revolution has taken place where people can create their personalized designs through virtual room makeovers – this is a great way to learn about the latest trends before making any changes to your home.
Liked reading this? Here's more: