Last updated on November 19, 2023
Dive into the dynamic world of the Ceramic Tiles Market as we explore its latest statistics, key players, and trends shaping this vibrant industry.
The ceramic tiles market is a dynamic and ever-evolving industry, characterized by continual innovation and creativity.
In 2020, the global ceramic tiles market size was valued at USD 285.1 billion and is projected to reach USD 394.8 billion by 2027, growing at a Compound Annual Growth Rate (CAGR) of 4.7% from 2021 to 2027.
The industry's growth is driven by factors such as increased construction activities globally, rising demand for residential housing, and a surge in renovation and remodeling projects.
The market is also witnessing the advent of digital printing and 3D printing technologies, which have revolutionized tile designs and textures.
Stay with us as we delve into the intricacies of the ceramic tiles market, including market segmentation, regional analysis, key players, and future trends.
The US ceramic tiles market size is expected to grow from USD 5.38 billion in 2023 to USD 6.22 billion by 2028
Forecasted market trends demonstrate significant growth in the US ceramic tiles market. With an anticipated escalation from USD 5.38 billion in 2023, an increase to USD 6.22 billion by 2028 is predicted. This surge represents an impressive expansion within a five-year time span, further highlighting ceramic tiles as a robust sector within the home decor industry.
This impressive growth is driven by factors such as shifting consumer preferences towards aesthetically pleasing designs, and the durability offered by ceramic tiles.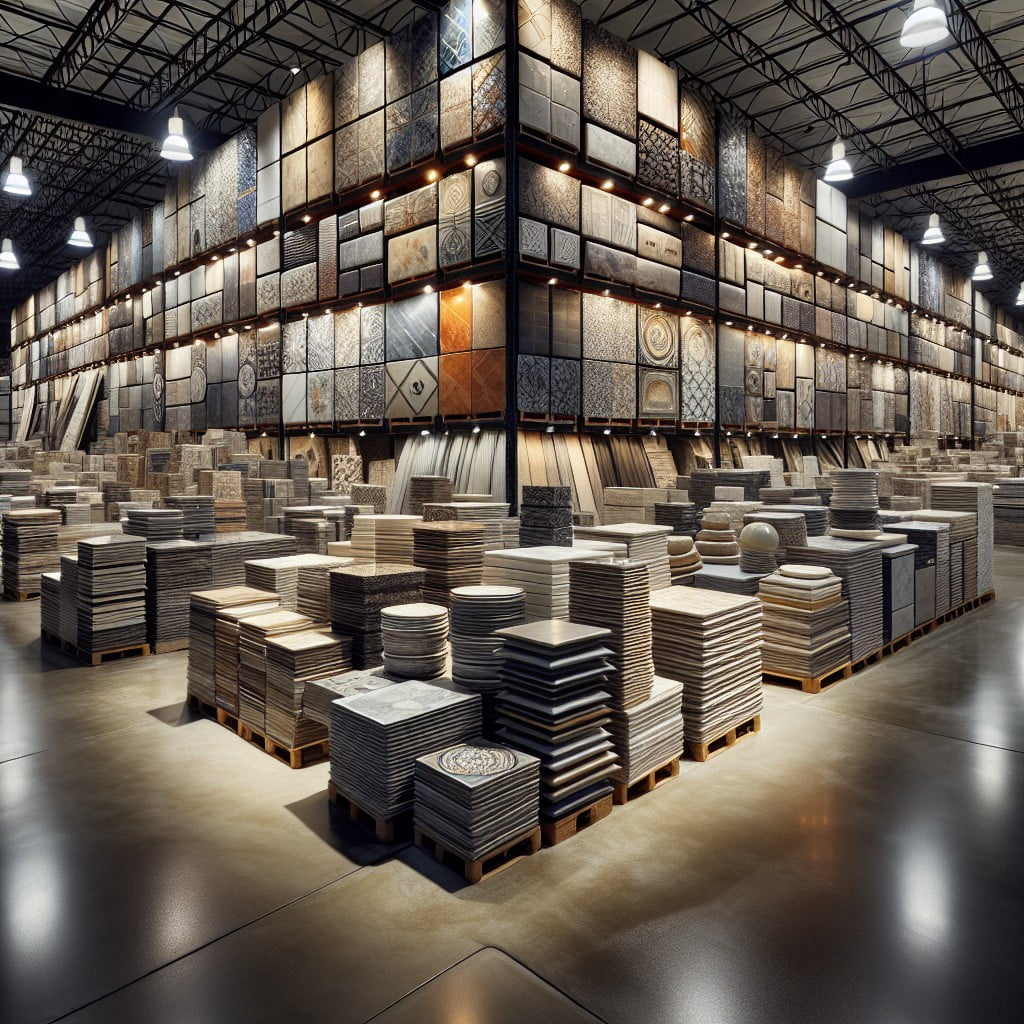 The market is expected to register a CAGR of 6.34%
Forecast data indicates robust growth in the ceramic tiles industry. With a Compound Annual Growth Rate (CAGR) of 6.34%, the sector is on track for substantial expansion.
This rate suggests a positive trend, reflecting increasing demand and signaling potential opportunities for industry stakeholders.
An upward trajectory at this pace presages a buoyant market climate for ceramic tiles in the forthcoming years.
Flooring applications drove the market and represented the biggest portion of the income in 2022
In 2022, the pull of the ceramic tiles market was largely due to flooring applications. This segment notably contributed to the industry's income, taking up the lion's share when compared to other applications such as wall coverings and countertop surfaces.
The surge in this market portion can be attributed to the adaptability, durability, and aesthetic appeal of ceramic tiles. They are particularly favored in areas prone to spillage or moisture, like kitchens, bathrooms, and commercial spaces.
Not only are they easy to maintain, but they also offer a wide array of design possibilities. The consistent growth in this segment underscores a continued preference for ceramic tiles as a viable flooring solution.
Tile flooring experienced a 14% increase in dollar sales year over year
This upswing illustrates a robust demand for ceramic tiles in various projects, demonstrating adaptability and popularity within domestic redesigning and modern construction endeavors. The surge can be attributed to several factors, among them the durability and easy-to-clean properties of these tiles.
Additionally, the myriad of design options and sizes available also boosted sales, catering to various aesthetic preferences and architectural designs. Importantly, ceramic tiles' reputation as environmentally friendly and recyclable materials contributed to this marked increase, aligning with today's dominant eco-conscious trends.
This growth trajectory in the ceramic tiles market is projected to continue due to these inherent benefits and changing consumer preferences.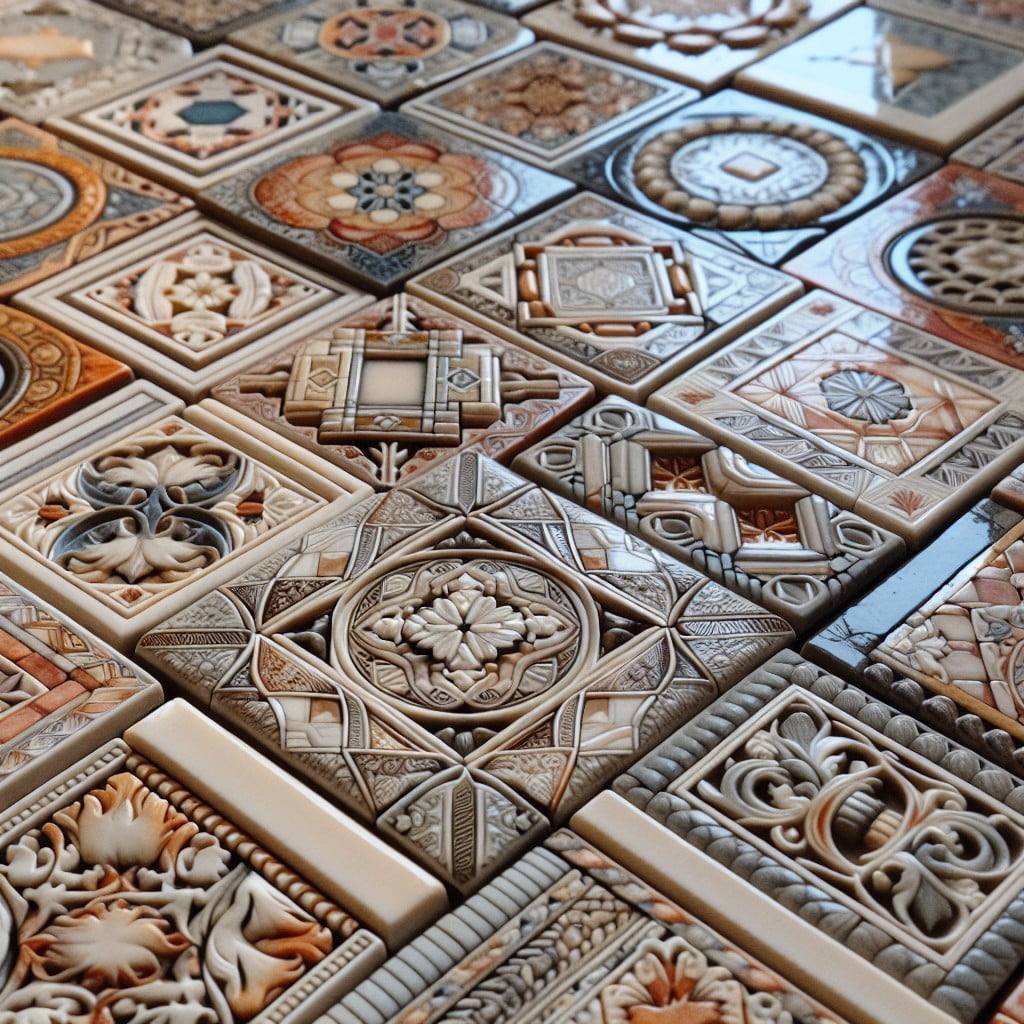 Tile flooring continues to hold strong as the 3rd largest sector in flooring
Despite the evolving landscape of the flooring industry, tile flooring remains a resilient player. It maintains its position as the third-largest sector, underscoring its popularity and demand.
This robust market presence signifies consumer preference for tile flooring's unique aesthetic appeal, durability, and versatility.
Its contribution to the flooring industry is substantial, accounting for 12.5% of the total industry dollar.
The strength of tile flooring in the market indicates its strong hold in both residential and commercial applications and suggests a continued trend of growth.
The tile flooring represents 12.5% of the total industry dollar
Contributing significantly to the total earnings of the floor coverings industry, tile flooring is a persistent preference among homeowners and businesses alike. As per the recent statistics, it holds a sizeable 12.5% share of the entire flooring sector's revenue. This robust position is a clear testament to tile flooring's popularity, offering both visual appeal and durability. Ceramic tile, in particular, remains a favorite choice, becoming a stalwart in this multi-billion dollar industry.
US manufacturers shipped 889.2 million sqft of ceramic tile domestically in 2022, a 1% increase from last year
Remarkably, an upward trend in domestic shipments was observed last year. Taking a leap of 1% from the previous year, U.S manufacturers distributed a notable 889.2 million square feet of ceramic tiles nationally.
This increase testifies to the ever-growing interest and demand for ceramic tiles within the country, pointing toward a flourishing market for this versatile home decor element.
Commercial tile market share was about 35% of overall tile dollar in the previous year
In the preceding year, commercial applications comprised a significant 35% of the total expenditure on ceramic tiles. This indicated the robust demand from sectors such as offices, hotels, restaurants, and other public spaces that extensively employ these durable and aesthetically pleasing materials for their design and functionality needs.
Despite the residential sector holding the majority of the market share, the substantial figure attributed to the commercial market underscores the diverse utilization of ceramic tiles within various architectural contexts.
66% of the ceramic tile market is represented by the residential side
Dominating a significant portion of the industry, residential applications account for two-thirds of the overall ceramic tile market. Homeowners illustrate a clear preference for ceramic tiles due to their durability, low maintenance, and wide array of design options.
The surge in home remodeling and renovation projects, particularly focused on kitchens and bathrooms, further boosts ceramic tile demand.
Recent trends indicate a growing inclination towards larger size tiles and rectangular tiles for a more modern visual appeal. Furthermore, ceramic tiles' adaptability in molding designs and patterns according to individual style preferences plays a vital role in securing a 66% market share in residential applications.
Ceramic tile is among the top two products in the flooring industry
Notching its mark in the industry, ceramic tile ranks second in terms of product popularity within the flooring segment. Representing a significant portion of the market, it has established itself as a go-to option for homeowners and commercial property managers alike.
Its allure can be attributed to factors such as durability, aesthetic flexibility, and ease of maintenance.
This position in the marketplace signifies the confidence consumers and designers have in ceramic tile as a flooring solution.
References:
https://www.mordorintelligence.com/\
https://www.fcnews.net/
Liked reading this? Here's more:
Recap: