Last updated on December 17, 2022
If you're looking to buy land on the Gold Coast, there are a few things you need to know. The process of buying land can be complicated, so it's important to have a good understanding of what you're doing.
In this blog post, we will outline the steps involved in buying land on the Gold Coast, as well as some of the things you need to consider.
So if you're thinking about making an investment in Queensland real estate, make sure to read this post.
In This Post:
Steps to Take When Buying Land on the Gold Coast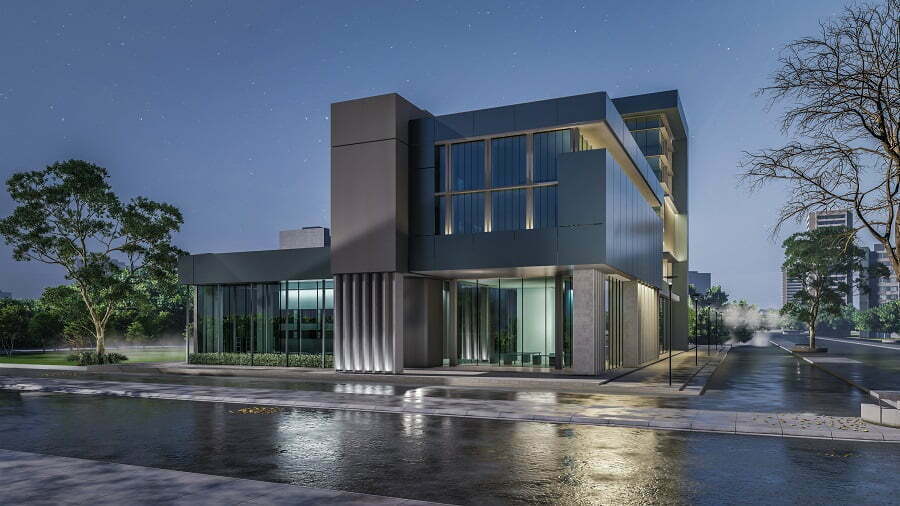 Buying land on the Gold Coast is a great long-term investment, as the area has seen incredible property value growth over recent years. An influx of businesses and people looking to live near the coast means that real estate opportunities have blossomed over time.
In addition, the Gold Coast has an incredible quality of life with a vibrant culture, gorgeous beaches, and plenty of entertainment options all year round.
With the infrastructure here improving all the time, investing in land comes with less potential risk and more potential reward. Ultimately, buying land on the Gold Coast will provide you with an opportunity for significant financial returns, making it a profitable venture for any prospective investor.
Below are the steps to take when purchasing property on the Gold Coast:
Find a Reputable Real Estate Agent
When you're looking to purchase land on the gold coast, it's important to enlist the help of a reputable real estate agent. A qualified professional can ensure you get the best price for a piece of land and that all paperwork is accurately completed. They are familiar with market prices, negotiation techniques, and local real estate rules and regulations.
Furthermore, they know what questions to ask potential sellers so that you make an informed decision when selecting your new property. Therefore, it's essential to do your research and find a dependable realtor before embarking on the buying journey. By taking this extra step now, you could save yourself time, money, and worry later on.
Analyze the Market
Purchasing land on the Gold Coast is an important financial decision and should not be taken lightly. Before diving into a purchase, it's essential to analyze the current market conditions and trends so that you can make an informed decision.
Taking the time to understand the local real estate regulations of your prospective purchase, as well as researching recent sales in surrounding areas, can help you determine if now is the right time and if the location fits your current needs.
Knowing certain features like annual taxation rates and access to utilities are necessary to make a successful purchase. Lastly, enlisting a qualified real estate agent who specializes in land purchases in the Gold Coast can assist even further with your research efforts and help ensure you get the best deal for your dollar.
Understand the Documentation
Investing in land is an exciting venture that can pay off big if done right, but navigating all the paperwork and legal processes can be intimidating. Before you buy land on the Gold Coast, it's important to thoroughly understand what documents you need to complete, as well as zoning regulations, property tax information, and building restrictions or requirements you may need to know.
Doing your due diligence upfront will save you time, money, and headaches. Make sure to do comprehensive research about the title deed before signing any contracts for land in the Gold Coast area – this is because there could be historical issues associated with the title deed, including old mortgages or outstanding debt from prior owners.
This can add significant complexity, which may put your investment at risk if it isn't properly managed. Utilizing local knowledge and supported by essential documentation will ensure a successful land purchase in the awe-inspiring Gold Coast.
Don't Skip the Inspection
Purchasing land on the Gold Coast should be one of your best investments if you know what you are doing. Before taking the big step and buying land, it is essential to get an inspection done by a professional surveyor. This inspection will provide you with all the details related to the area, such as its boundaries, environmental suitability, and previous ownership records, among other things.
It is also important to look into local zoning restrictions or permits that may influence future development plans. An experienced inspector can help you with this process and ensure that you don't make any mistakes during the purchase. Getting a pre-purchase inspection done is always recommended if you are planning to buy land on the Gold Coast, as it will give you clarity on taking the right decision.
The Takeaway
Purchasing land on the Gold Coast is a great investment opportunity. If you are looking to buy land, it is important to do your research and be prepared before you start the process.
Start by researching the area, understanding local laws and regulations, examining market conditions, and working with a qualified real estate agent to make sure you're getting the best deal.
Furthermore, ensure that any loan or financing arrangement you choose is suitable for your needs. With the right preparation and guidance, you can make a wise investment when it comes to buying land on the Gold Coast.
Liked reading this? Here's more: