Last updated on October 28, 2023
Going off the grid and using solar energy is often less expensive than paying for public utility power but in most cases, it takes time for the savings to incrementally overtake the initial investment of time and money.
However, if you install the solar panel system yourself, you may very well hit the sweet spot of savings in half the time, if not sooner. After that your clean energy will be, for the most part, free of charge, no pun intended.
If you are handy, the following tips may help you set up solar panels by yourself.
Hire an Electrician for the House Hookup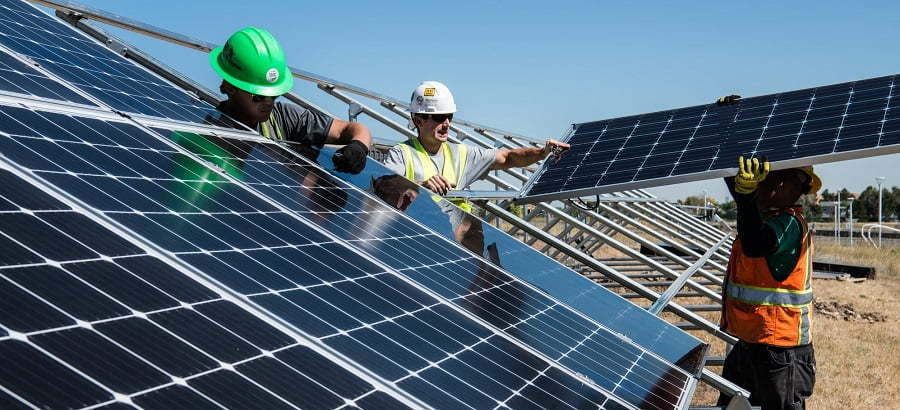 Unless you are a certified electrician who knows how to hook up the solar panels to your household electricity or the utility grid, let's not get ahead of ourselves and think that you can do it all by yourself.
For safety reasons you would be well advised to hire a professional electrician to connect the solar panels to the power grid after you have driven all the lag bolts and assembled all the prefabricated parts necessary to install the solar panel system on the roof or on the ground.
Afterward, the utility company will show up to take care of the rest of the installation, oftentimes at no charge to the customer.
Save Time and Money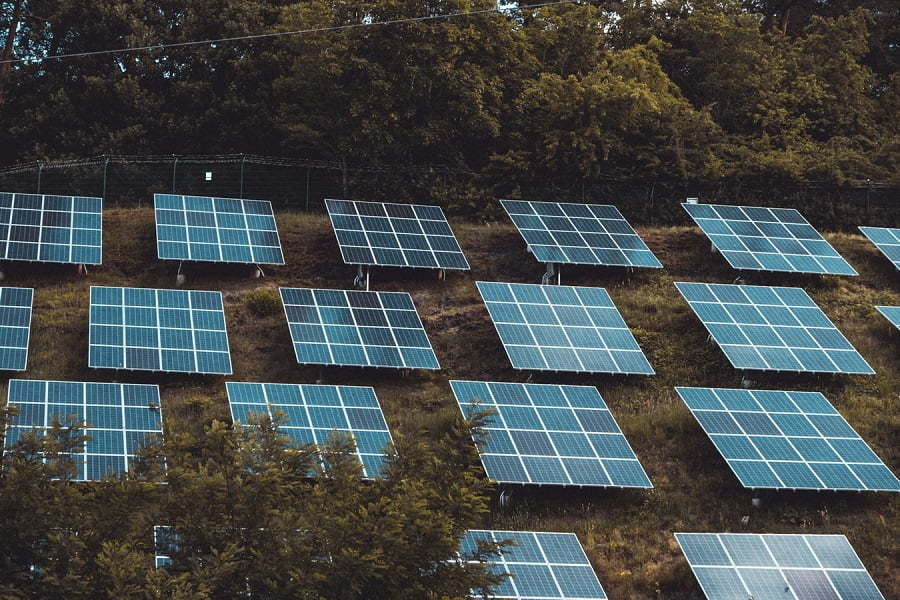 Time is money and mistakes can be costly so don't be penny-wise and pound foolish when it comes to setting up solar panels by yourself. Do yourself a favor and hire a solar professional to help you with specific complex and time-consuming aspects of the installation.
Use a helpful solar energy resource that can recommend a solar professional and provide you with do-it-yourself tips, a comprehensive listing of renewable energy rebates, tax credits, and other financial incentives that may be available to you.
For example, homeowners in Kansas have a great opportunity to use solar energy to their benefit: read about solar in Kansas. Many states have similar programs you can make use of to your advantage.
A qualified solar professional can help you create design specifications, choose the right equipment, prepare permit documents, and pass inspections.
All You Need is a Good Drill and a Ladder
If you plan on installing a ground-mount system you can ditch the ladder, otherwise, prepare for one or two days of physical rooftop work. For safety reasons, make sure to wear legitimate fall-arresting equipment if you are working on the roof.
After you have sized and designed your solar system, purchase your solar panels, inverters, and racking equipment. Carefully haul everything up to the roof and install the racking or mounts for the panels as directed per code specifications.
Then connect the solar panels to your racking equipment and install a solar converter. It's as simple as that.
Do-it-yourself solar panel projects may be most useful if you have a large property. If you wish to power an outlying area, like a barn or tool shed, a do-it-yourself solar panel project makes perfect sense.
It also makes good sense if you simply want to install outdoor lights for your walkway, patio, or garden. Finally, compare several options before committing to setting up solar panels by yourself to get clean energy. You will be glad you did in the end.
Liked reading this? Here's more:
Recap: