Last updated on October 3, 2023
Earlier this year I read Marie Kondo's The Life-Changing Magic of Tidying Up. This book is truly life-changing! It motivated me to go through the house and get rid of items that didn't "spark joy." It was liberating as Kondo gave me the power to let go of items I was holding onto for far too long. I then started to look at everything in the house differently asking myself does this "spark joy."
I took it one step further and said to my husband, "My office doesn't spark joy." I work from home and am in my home office 8+ hours a day. Shouldn't I be in a room that brings me joy? There was nothing wrong with our office furniture. It was solid, good quality furniture that we bought about 20 years ago. The problem was that it was very heavy and was filled with items that we didn't need any longer. The two large bookcases stored books that I had already read and were just sitting around collecting dust. Why have bookcases to store stuff you don't use?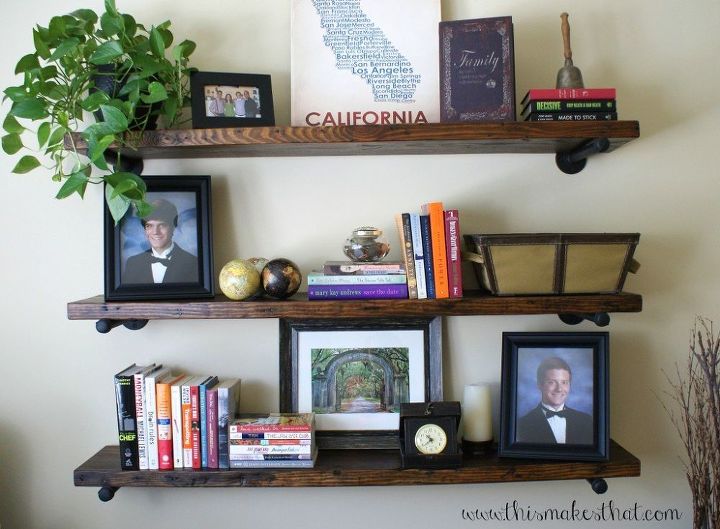 So I started a little project to get rid of everything that we no longer used, needed or sparked joy. For a short time, I had a little side business going with selling stuff on Craig's List. I not only sold the bookshelves, but sold the desk, drapes, drapery rod, filing cabinet and a few books and what I couldn't sell, I donated.
I still needed to have a few shelves in the office to store my favorite books and the items that "spark joy."  I really love the rustic look of Restoration Hardware shelves and found this great tutorial blog by 7th House on the Left on how to make our own shelves. We used reclaimed wood and Minwax Special Walnut stain that was leftover from our Pottery Barn inspired coffee table to make these shelves.
It's a simple project which can easily be done in a weekend. Well, I didn't actually make them, my husband did so I can say it was simple. Seriously, it isn't that difficult. You can obtain all the supplies at your local home improvement store.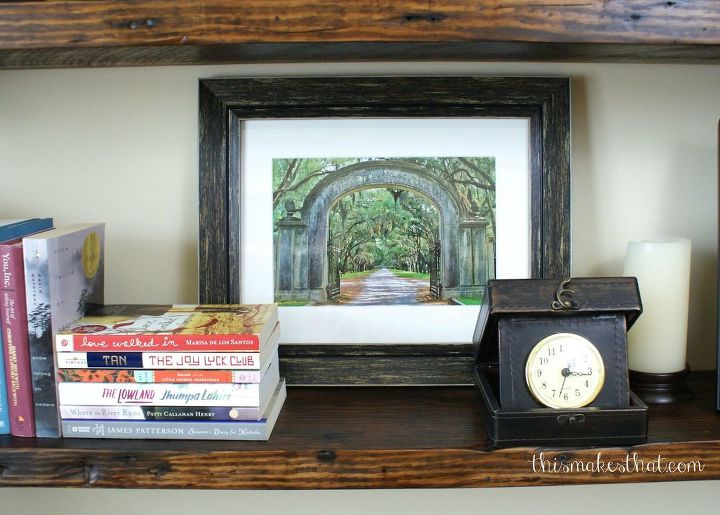 I stocked the shelves with a few of my favorite things. It's an eclectic mix of books, photos, and decor (both new and old).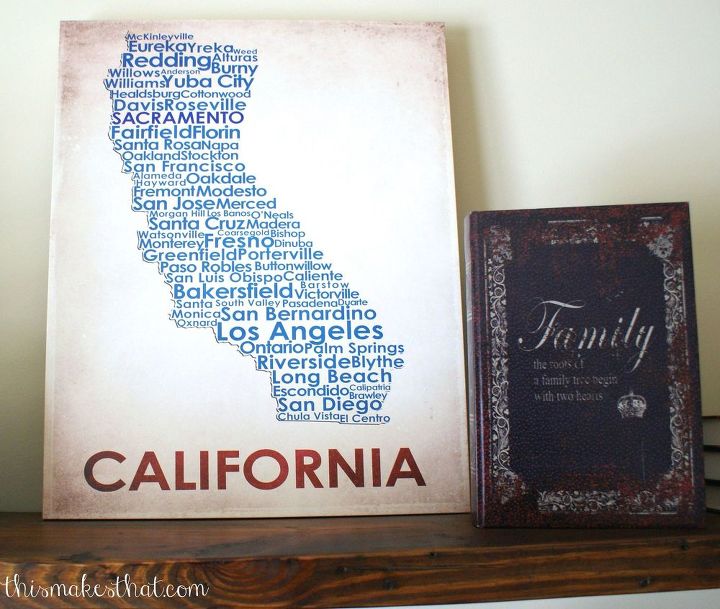 I live in North Carolina now so I wanted to have something reflecting my love for the south and what better way than with a picture from one of our trips to Savannah (one of my favorite southern cities).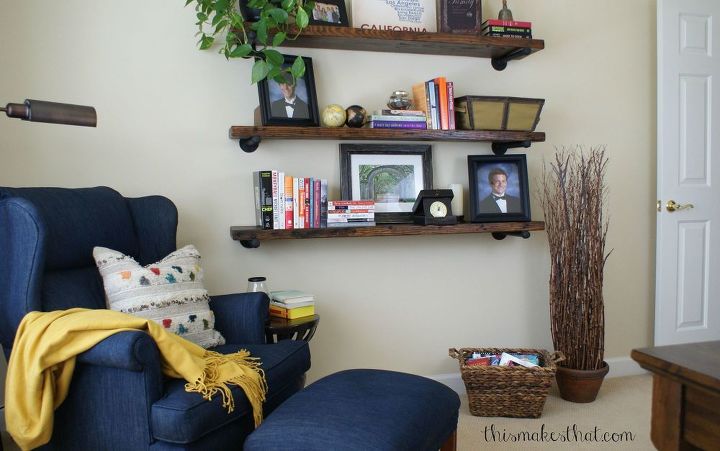 Here is a view of the whole wall and a sneak peek of my office makeover to be revealed soon, I promise.
Liked reading this? Here's more: