Last updated on June 22, 2023
Decorating a room with abstract art is often the go-to choice of any interior designer. It's timeless. But where do you find it? Here are a few places to check out.
Abstract art found its way into this world in the 19th century, a period much distinguished by representational art consequently stealing away any spotlight from this art. Abstract art only met its celebration in the 21st century where people understood its significance through the Abstract Impressionism movement which saw an uproar of this art.
Abstract art diverts the idea of symbolism and representational art towards the ingredient elements which are the shape, texture, colors, etc which arouses the imagination. It grows out from the generic branches of art and evades the art definition invented in primordial time.
Accept it or not, abstract art does create a spark of curiosity whether it's comprehensible or not which is what drives people towards it. The playful manipulation of geometric or minimalistic shapes and different color palettes marks its essence.
In This Post:
Abstract Art Emblazoning Museums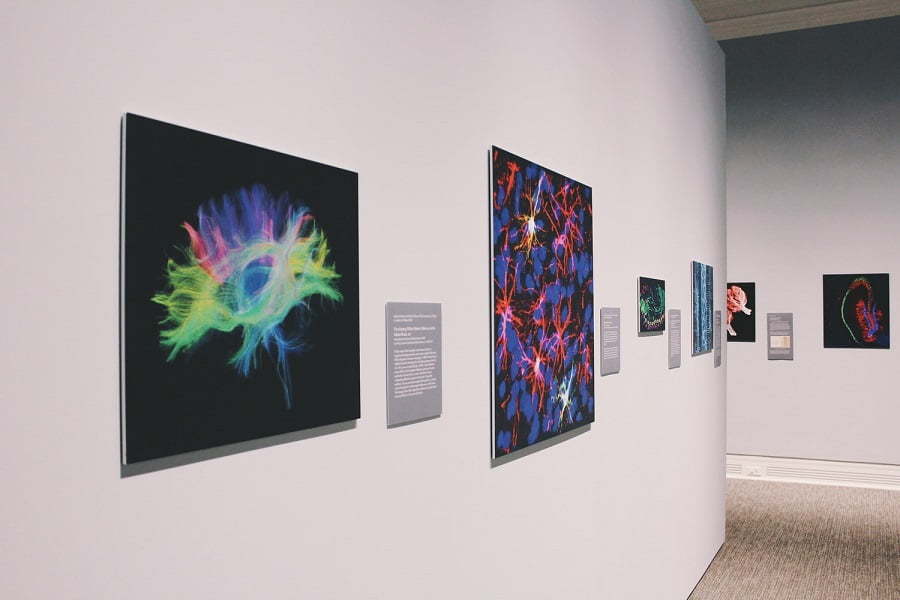 Artists living in New York were bestowed with a heavy network of museums and galleries that displayed modern art pieces on their walls. Abstract art latent in the form of Abstract Expressionism made a triumphant entry into many museums after much struggle. 
New York became the epicenter of Abstract Expressionism where the museums open-heartedly accepted famous paintings that fell under this category. The Museum of Modern art for the first time in the history of the New York building honored it by reserving a whole floor for this one theme.
Guggenheim Museum, named after a visionary art collector who launched the radical abstract artist, Jackson Pollock through Mural, was known as the Museum of Non-Objective Painting in 1939. This museum was the biggest haven for abstract art pieces as the previous name evidently suggests. 
It further brought abstract art into the mainstream by presenting famous paintings of Ad Reinhardt along with some very important works by Wassily Kandinsky.
Then, many other museums followed suit by glorifying abstract art and embellishing their walls with abstract artists who were seen to be breaking through the art definition and broadening its scope.
Art Galleries Connoisseurs of Abstract Art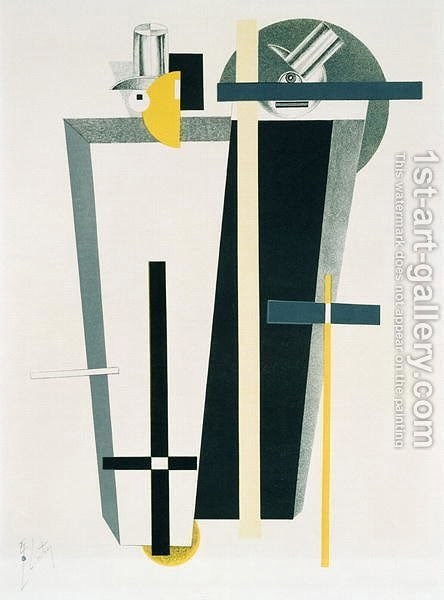 Art galleries have stocked up decades of abstract artwork in their vast categories to perfectly display their evolution and exquisiteness. Ever since digital art galleries like https://www.1st-art-gallery.com/ became accessible worldwide, they have become a hub of art aficionados who can browse all its forms incessantly. This advent has also made it easier to browse abstract art by bifurcations like the art movement or the time period, etc.   
One can find an abundance of abstract art online in the gallery that romanticizes the aspect of being an expression of emotional outpouring. Janet Stupak described it best when she said, " I enjoy the detached feeling I get when working in the abstract—it's like a dance with my hand and my mind and they take turns leading." This is exactly why abstract art envelopes art galleries.
One can find abstract art under the art movement 'Abstract Impressionism' which also entails a detailed description of how it came to re-define art. The description delves deep into the progression of abstract art into society and how artists defined it. It's an elaboration of a struggle against the preconceived notions about art and how people were initially resistant to this change. It helps one understand the art form better.
Now, let's look at a brilliant piece of abstract art (pictured above).
Presented before you is the Abstract Composition of grey, yellow, and black by Eliezer Markowich Lissitzky which is aesthetically pleasing. The painting is oozing of the interplay between minimal geometric design and subtle color palettes which makes it dainty. It begs us to observe its abstract element which is the texture and different shapes intertwined together to make it outrightly beautiful at the very first glance. 
How People Embraced It?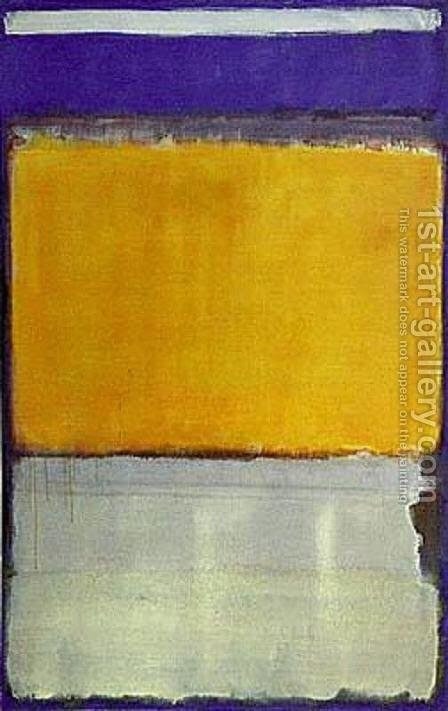 After the initial friction was overcome, people saw it as something intriguing and mind-boggling in its own way which led to its entry in houses and workspaces as embellishments on walls.
There was a sudden rise in this because abstract art can be whatever you want it to be by being symbolic of a miscellany of moods so it is something everyone can relate to.
This open-ended enigma of a painting would neither hog too much of the room's attention but will easily blend in with your room. An abstract painting usually is a potpourri of variant colors that you can effortlessly pair with your décor consequently giving your living space a sprinkle of depth alongside. 
This is a classic Mark Rothko piece named Number 10 which is a catchy composition, birthed to draw ideas and this will go perfectly with some pop backdrop, adding more texture to the room.
Abstract art is juxtaposed in its very nature as it's perplexing as well as simply beautiful just like this whole world is. So when the next time someone asks where they can find abstract art, tell them to just look around and they'll discover it in the simplest things.
No matter whether you get the famous pieces of abstract art from a renowned art galleries, museums, or online portals, you will add an aesthetic appearance to your abode and workplace. These remarkable artworks are what you need to enhance the ambiance of your place and find the perfect one that complements your personality.
Liked reading this? Here's more: