Last updated on June 22, 2023
Up your BBQ game with these creative decorating ideas that will transform your backyard into the ultimate outdoor oasis!
The sun is shining, birds are singing, and the smell of smoke is in the air. Summer is upon us, and it's time to break out the grill for outdoor BBQs! But have you thought about how your BBQ space looks lately? A simple table and chairs just won't cut it these days.
The trend now is to add rustic and vintage decor elements to your outdoor Grilling area, making it more visually appealing and making guests feel more relaxed.
This post explores some of our favorite BBQ decorating ideas to help you transform your backyard into an inviting oasis perfect for memorable summer evenings with family and friends.
So let's get started!
In This Post:
Functional and Stylish BBQ Decor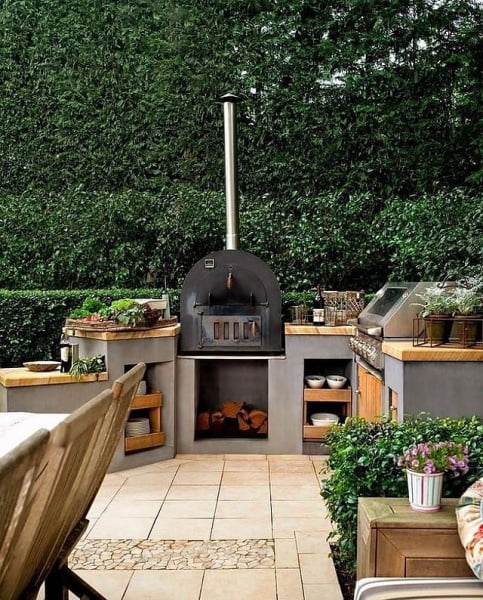 This BBQ idea showcases a modern and functional concept for organizing a summer kitchen at your country cottage. The decor features a colorful barbecue grill, various utensils, wooden pallets for seating, and decorative plants to add natural charm.
This setup is perfect for those who want to enjoy spending time outdoors while cooking delicious meals.
Bauhaus-inspired Cozy BBQ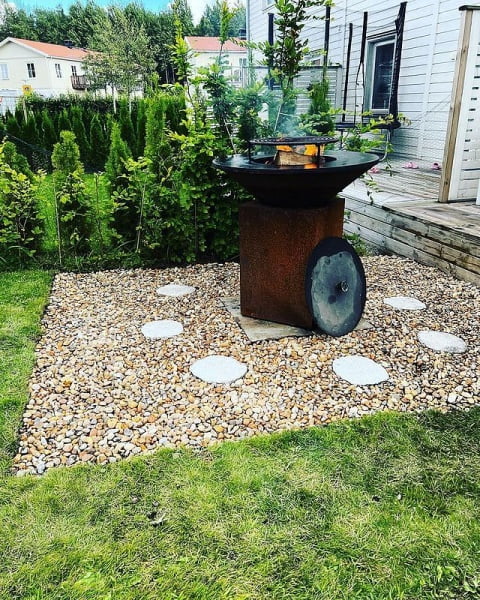 This beautiful BBQ décor idea is perfect for outdoor gatherings during summer. The setup features an elegant OFYR grill in the center, surrounded by comfortable seating areas with Bauhaus-inspired furniture from Stenbolaget.
The fire pit adds warmth and coziness to the atmosphere, creating an inviting ambiance for guests. Foodies can explore the art of outdoor cooking while savoring delicious meals amidst summertime sadness.
Charming Rustic BBQ Decor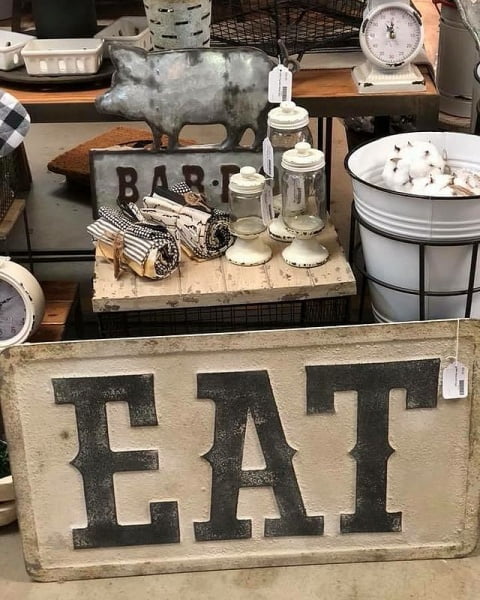 This rustic and charming BBQ decorating idea is perfect for any farmhouse-style patio. A metal pig statue is a centerpiece, while other farmhouse decor pieces complement the atmosphere. Collect decors as you go. Don't forget to shop for small businesses for your outdoor decor goals!
Luxurious and Contemporary BBQ Decor Idea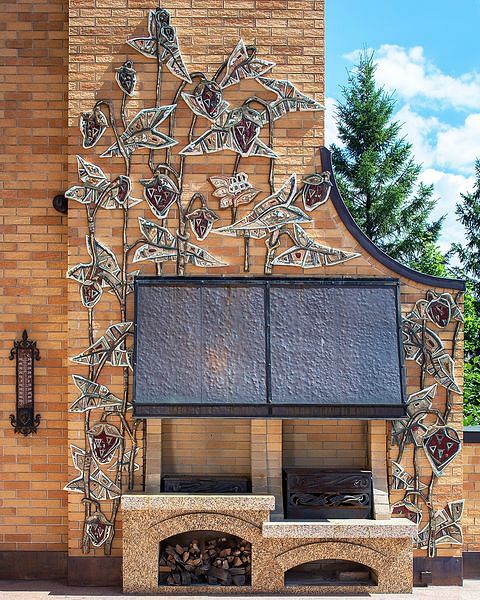 This beautiful BBQ decorating idea is perfect for exterior decor enthusiasts. The design incorporates sleek and modern elements, making it an ideal fit for those who appreciate contemporary art. Architectural ceramics add a touch of luxury to the overall look, offering an ode to ceramic art lovers.
Vibrant and Elegant BBQ Decor Ideas for the Summer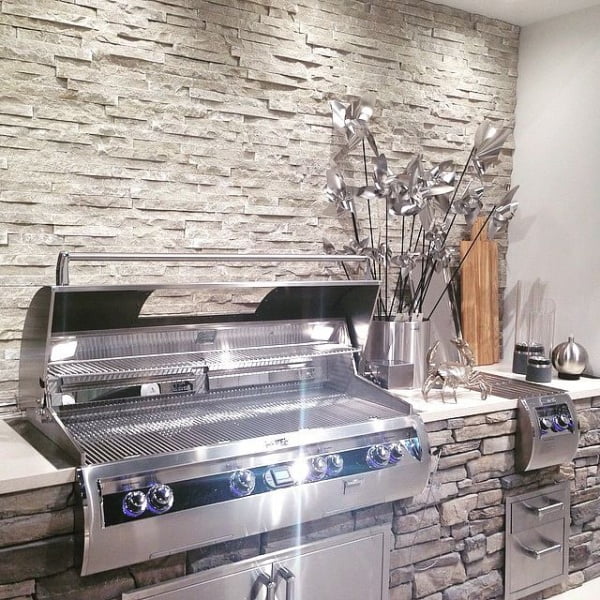 This beautiful BBQ decorating idea is perfect for a summer party. The decorations are carefully selected to create a warm and inviting atmosphere.
This setup will impress your guests with colorful tablecloths, bright flowers, and well-placed greenery. The eye-catching centerpieces feature varying shapes and sizes of candlesticks, providing an elegant touch to the theme.
Whether hosting a large gathering or enjoying time with family and friends, this bbq decor will make your celebration even more memorable!
Creative and Delightful Outside Garden Project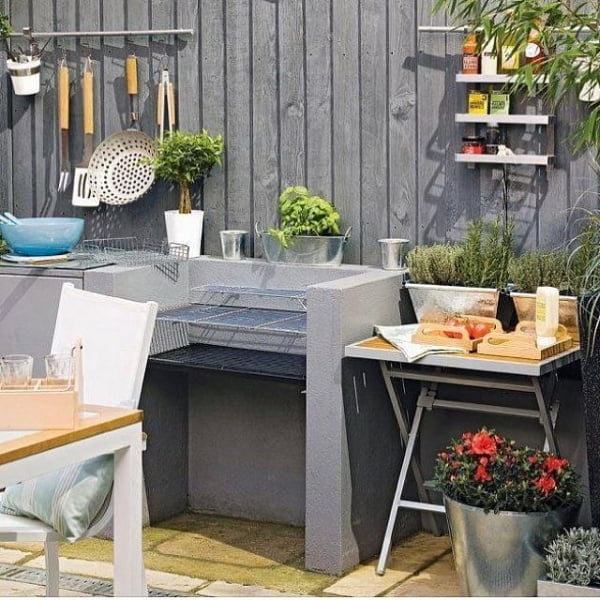 When the sun comes out, it's time to host a BBQ party in your garden! This outside project will make your alfresco dining experience even more delightful. The garden decor and design sets the perfect ambiance for this occasion.
You can have the perfect BBQ setup that suits all seasons using great ideas and creative exterior design. So, let's gear up for outdoor fun with family and friends!
Bespoke and Trendy Concrete BBQ Design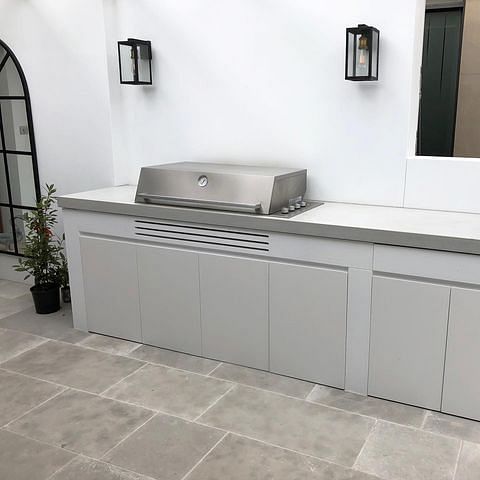 This is a trendy and functional BBQ area, perfect for entertaining guests during the summer season. The centerpiece of the setup is a custom-made concrete grill that adds a sleek and modern touch to the outdoor space.
The caption suggests interested customers can contact the makers for more information or pricing regarding their design services, including cabinetry and grilling features.
Don't miss out on hosting unforgettable summer gatherings with this unique BBQ setup!
Charming and Relaxed BBQ Decorating Ideas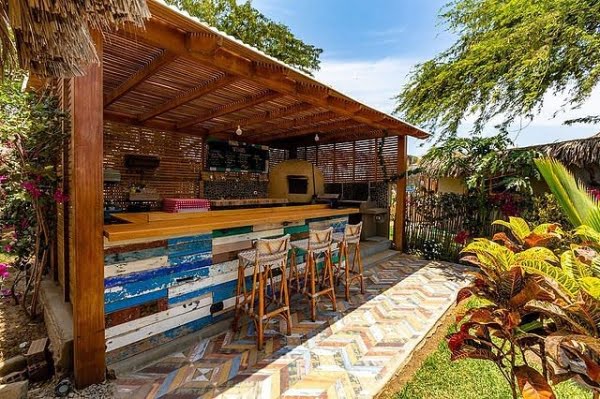 The outdoor space has a relaxed vibe, perfect for enjoying vacations. The unique and various elements charm the open space while the parrilla is ready for some delicious barbecue cooking. Get inspired and transform your own outdoor space with these creative ideas!
Regal and Flexible BBQ Area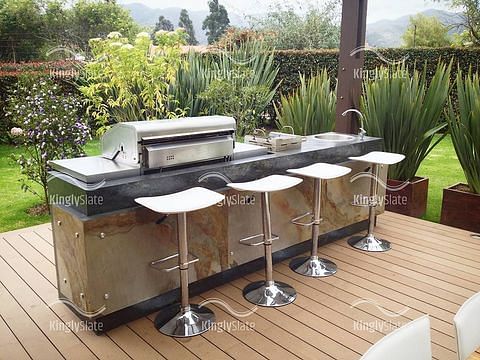 This elegant BBQ decorating idea with a beautiful stone veneer sheet gives your outdoor BBQ area a royal touch. The flexible, thin stone veneer is perfect for home renovation and remodeling projects. Consider hiring professional architects or contractors who specialize in architectural engineering techniques.
Stylish and Inviting BBQ Delightfully Designed Space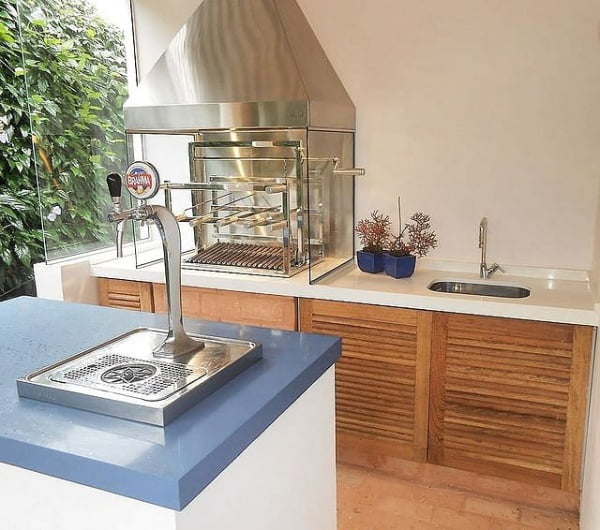 The outdoor space features an outdoor grill, perfect for preparing delicious BBQ meals, and a stylish bar area with a selection of refreshing beers on tap. The design incorporates natural elements like stone and wood to create an inviting, functional, and aesthetically pleasing atmosphere.
Whether you're hosting a party or enjoying some time outside with family, this elegant "space gourmet" is the perfect place to gather for good food and drinks.
Enchanting BBQ Haven with Stunning Ceramica Backsplash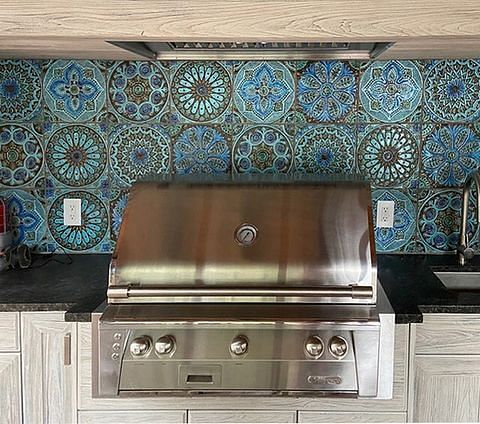 This gorgeous barbecue area has a decorative ceramic backsplash designed by Gvega Ceramica. The well-deposited site will surely please and inspire anyone who loves barbecue parties.
Festive DIY Backyard BBQ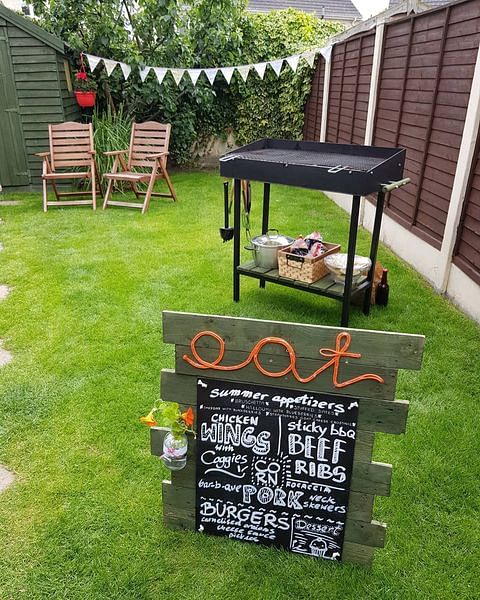 This backyard BBQ party screams summer! The red gingham picnic-themed decor, including bunting and a chalkboard menu board, brings the gathering a fun and casual vibe. The grill is ready for action, while the mini bar adds to the festive atmosphere.
The table decor sets the perfect tone for everyone to dig in and enjoy some delicious food. It's the ultimate DIY party for those who love entertaining in their back garden or beyond.
Liked reading this? Here's more: