Last updated on July 21, 2023
Planning a wedding isn't exactly a piece of cake. From the guest list to the catering and the rental, each is a handful on its own. So what happens when you choose to make the venue your backyard?
Breaking the tradition of hall weddings and reception is creative in cost-cutting and drama dishing. Besides, backyard weddings just mean that you want the celebration to be as intimate as it can be. And for a wedding, intimacy is just right. Here are five creative tips that will give your backyard wedding the 'zing and zang' you want.
In This Post:
Hire An Event Planner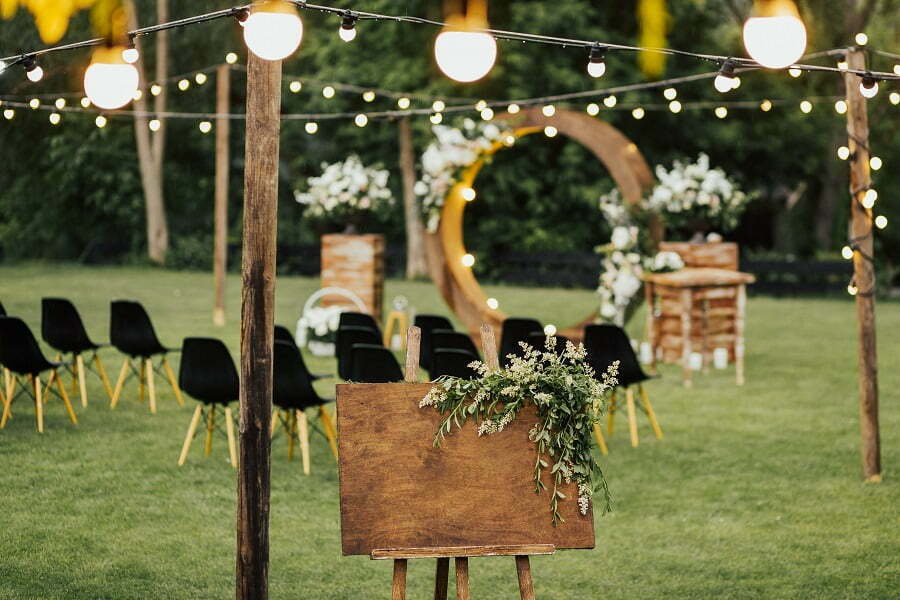 First things first, hire a wedding planner. You might want to wave off this tip and give the excuse of "well, since it's a backyard wedding…" Don't. An event planning agency can be all you need to plan that wedding into a memorable gathering but still have some time to attend to other things. And if the agency's philosophy is anything like 'excellence in everything we do' like that of Wedding Parties Entertainment is, you will be just fine.
Plus, these people will be there to tie up loose ends in those last-minute situations. The last thing you want is a headache from dealing with vendors and other people on your happy day.
Plan Your Wedding Budget
The wedding budget is a factor in what goes down during the wedding. Gather around the financial resources at your disposal and decide what you want your wedding to be. Remember that weddings are fun when they're intentionally organized.
When you've managed to decide how you want the wedding to be, create a budget and stick to the budget. Don't spend more than you can afford. You want to remember your wedding day as your most joyous day, not as the day you swam your way into debts.
The Guest List
Keep it simple. It's a backyard wedding, and you want fun, intimacy, and happiness. Packing a crowd there won't give you that turnout. So you might want to stick to inviting only your inner circle of family and friends.
If your backyard is more than the average size, you can add up all the people you feel comfortable inviting. Remember, you're trying to plan a fun wedding. So the invitation should go out to those you feel comfortable sharing your happy day with.
The Wedding Theme
This is where things get juicier! Now, you get to decide how you want your backyard to look like on that day. From colors to the arrangement, a theme would help define the atmosphere. Identifying a concept to plan your wedding around makes it easier to make design decisions. Remember to make it as beautiful an atmosphere as possible.
The Wedding Experience
The intimacy surrounding a backyard wedding gives room for many meaningful moments, both for you and your guests. So, give the ceremony a personal touch. You can even plan an after-party and take the time to bond with your guests. Keep it simple and meaningful; that's the sum of what makes it fun.
Liked reading this? Here's more: