Last updated on October 5, 2023
One thing that is currently increasing in demand is the need for a kitchen pantry. Typically requested in medium and large-sized kitchens, a kitchen pantry is a place where you can easily store your food and other items to make them easily accessible and to keep everything organised in your kitchen space.
So what are the big benefits to having a kitchen pantry as part of your kitchen setup, and why should you look to have one?
Ideal for Storage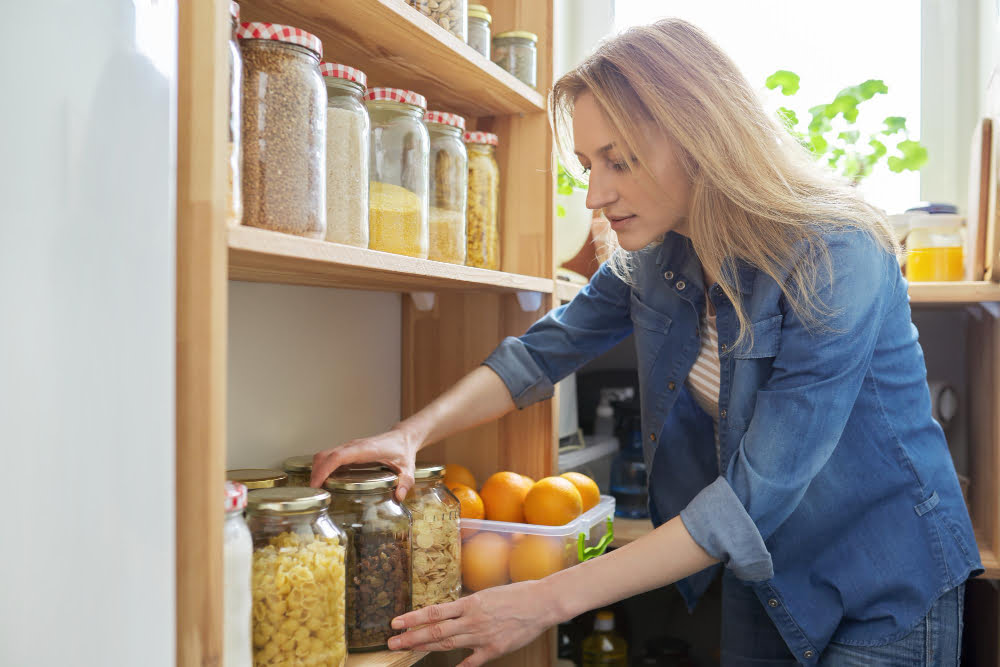 The biggest benefit is that a kitchen pantry is great for storage. Its primary purpose is to store things like food away, whilst also giving you the space to store everything you need.
It can become the go-to place in your kitchen for food storage, rather than having it placed in numerous cupboards around the kitchen, where you can never remember where you've placed everything. With a pantry, everything will be stored in one place, making it easier to find what you're looking for.
A Range of Storage Solutions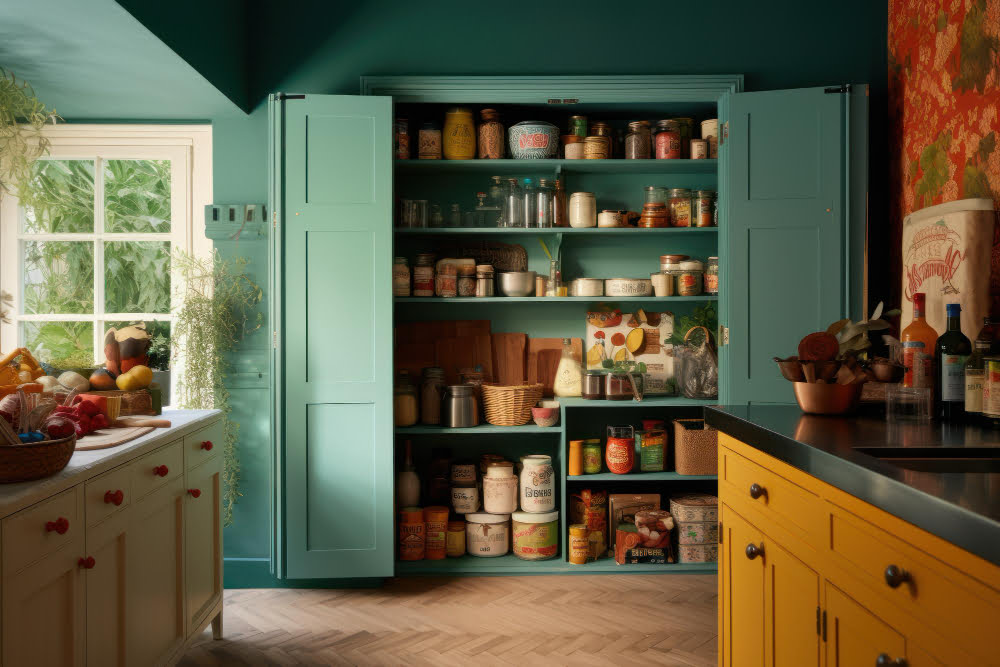 As well as space and volume to store items, there are a number of different methods which allow you to optimise your pantry to your exact requirements, depending on what sort of food you buy, how big it is and the volume you need to store.
Pantry kitchen doors can have door balconies built-in, allowing you to store things like jam jars, spices and sauces inside the door, freeing up space elsewhere whilst also allowing for quick and easy access to your items.
You could even install a wine rack to allow your pantry to store drinks as well as food, allowing it to become the space where all your food and drink lives.
Store More than Food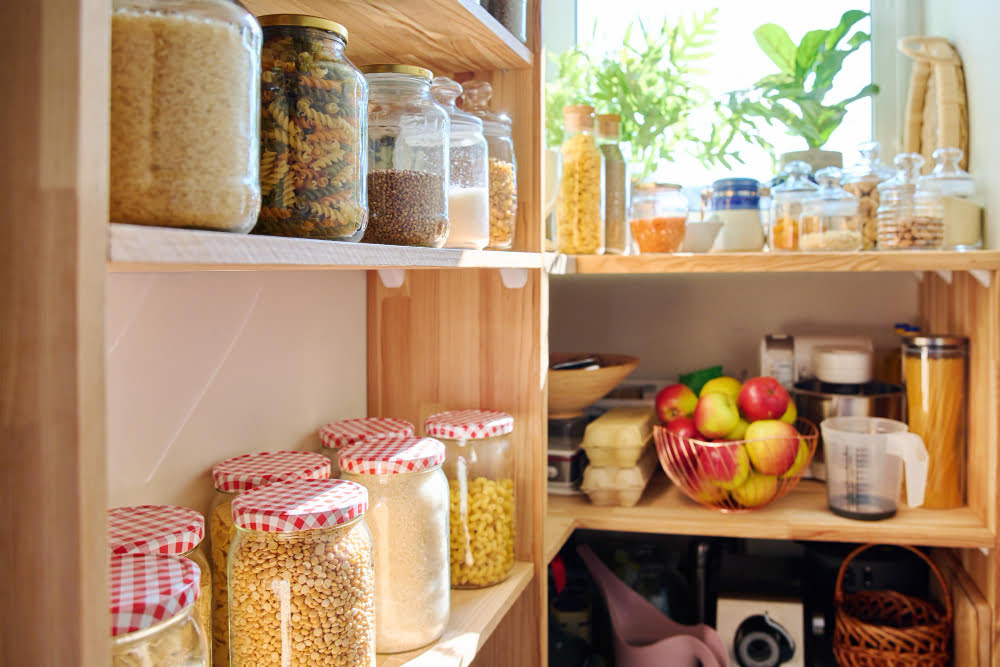 Whilst the first thing you might think of storing in your pantry is food, your kitchen pantry can be used as a storage solution for a range of different things. Naturally coming alongside food is drink, and you can use your pantry to store liquids that don't require refrigeration such as squash and bottled water.
And if you do require refrigeration, then a walk-in pantry can include a fridge freezer if you have the space for it. It'll allow you to keep all your food in one area, no matter whether you need to chill it, freeze it or keep it at room temperature.
In addition to perishables, the kitchen pantry is also a useful place for kitchen gadgets and other small appliances. These can include staples such as a toaster and a kettle, and also delve deep into the rabbit hole of kitchen tech with integrated coffee machines, food processors, grilling machines, sandwich toasters and air fryers.
Keep Surfaces Clear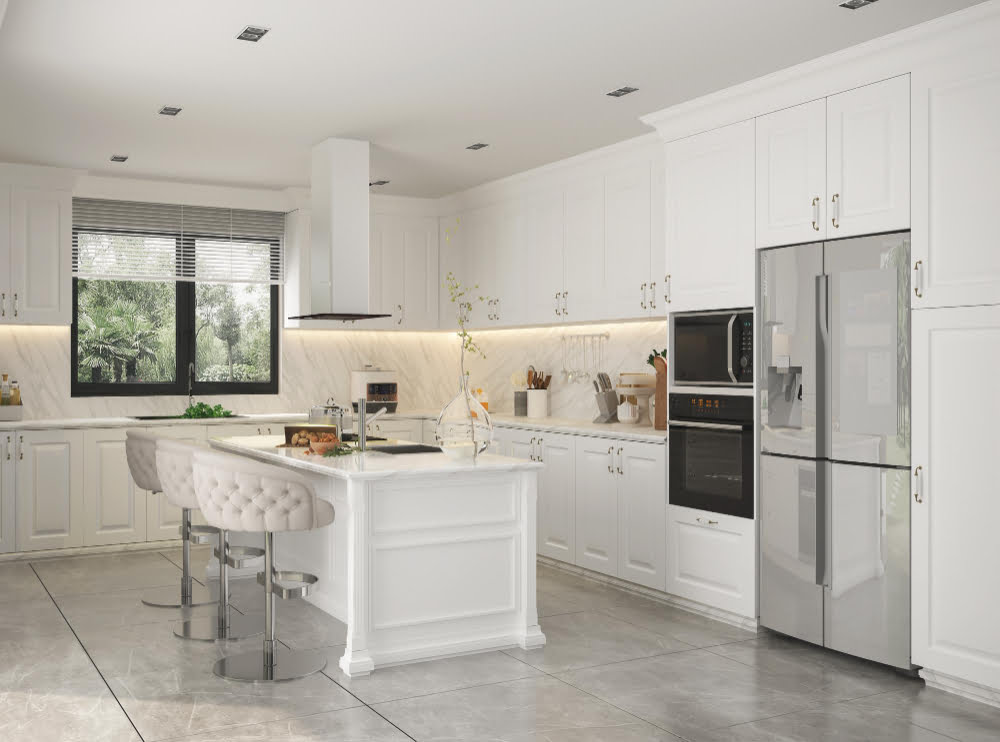 If you want to keep your work surfaces clear from clutter, using a kitchen pantry is a great way of achieving this. You can have one dedicated space to store your food and appliances, meaning the rest of your kitchen will be free from mess and clutter.
It means it's so much easier to clean and keep tidy if you have guests coming over, and even if you're just a bit of a neat freak, it can allow you to have a very clean and clutter-free kitchen.
Easier to Organise and Plan
A kitchen pantry allows you to have plenty of space to not just store your goods, but to organise them too. Everything can have a place and can be divided into sections, because there's plenty of room . This will make things much easier to find when you're scouring your supplies, and will make it easier to see what you're running low on.
Liked reading this? Here's more:
Recap: