Last updated on August 15, 2023
We all have old-looking stuff in our kitchen that we hardly ever use anymore. It just sits on the counter or in one of the many drawers.
Every time we pull it out, we think, I can't use that anymore, but I can't throw it away either. If you don't want to be wasteful and just toss out items from your kitchen that could still be useful, then these repurposing ideas might be just what you need.
The following are some of the best uses for old kitchen items that we have come across. Maybe some things from this list will inspire you and help you clear out the drawers in your kitchen a little bit, taking something old and worn and turning it into something beautiful, decorative, or functional.
In This Post:
Cheese Grater Holders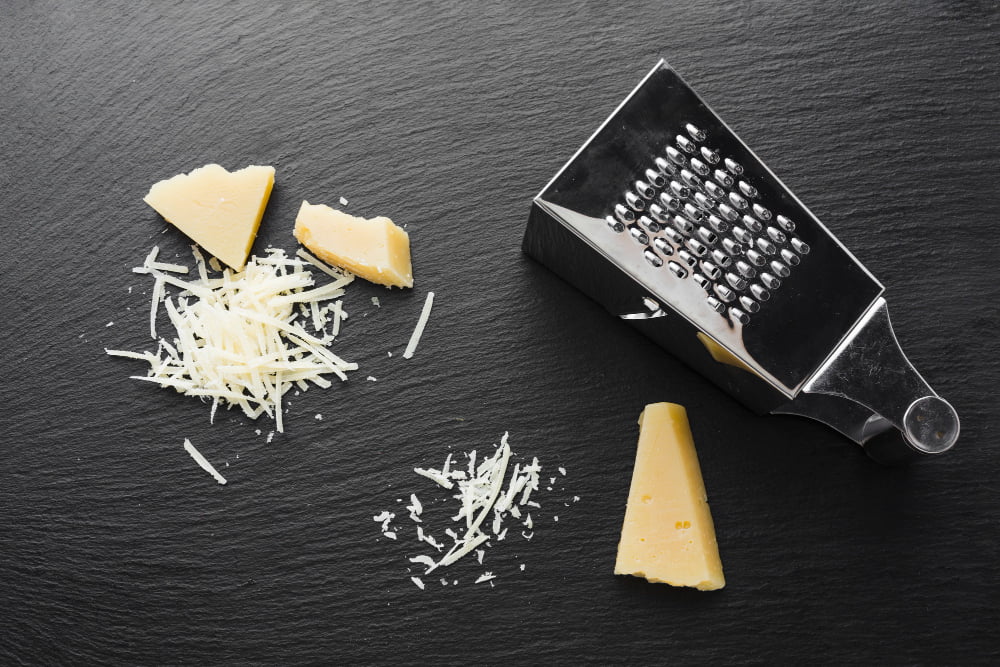 A cheese grater that lost its handle or that is not so easy to use anymore may still have uses. If you have upgraded your grater and still have an old-style box-type grater hanging around your kitchen, then we have some useful ideas for it. You can turn that grater upside down, attach it to a wall, and use it for storage.
The grater can hold pencils and other stationery items, and it will become a piece of standout décor. How many people use cheese graters as decorative holders? You can add bits of ribbon or some paint to yours to make it even more beautiful and personalized but don't toss it out until you give this idea a try.
Rolling Pin Hooks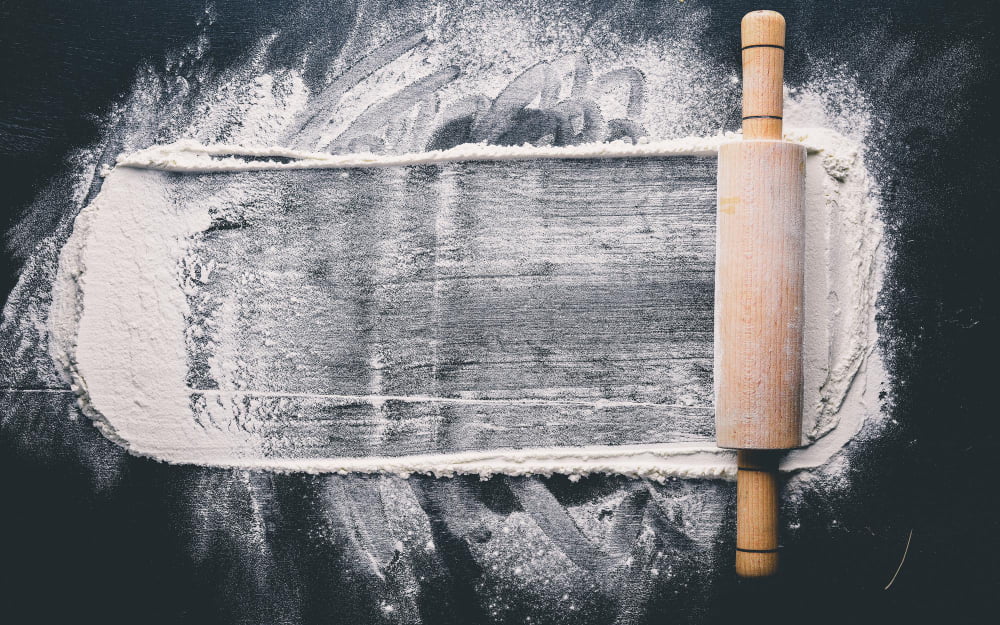 Don't get rid of those rolling pins just yet. You can saw them in half and attach them to the wall in a row, creating a set of hooks for hanging clothes on. The rolling pin's thick wooden design is perfect for resting coat hangers on or using as a hat hook.
If you can put together a line of these, you will have a great place to store handbags and other items that would normally just sit on a chair and look cluttered. Don't despair if your rolling pins begin to split and look worn down. They still have some life in them.
Cutlery Hangings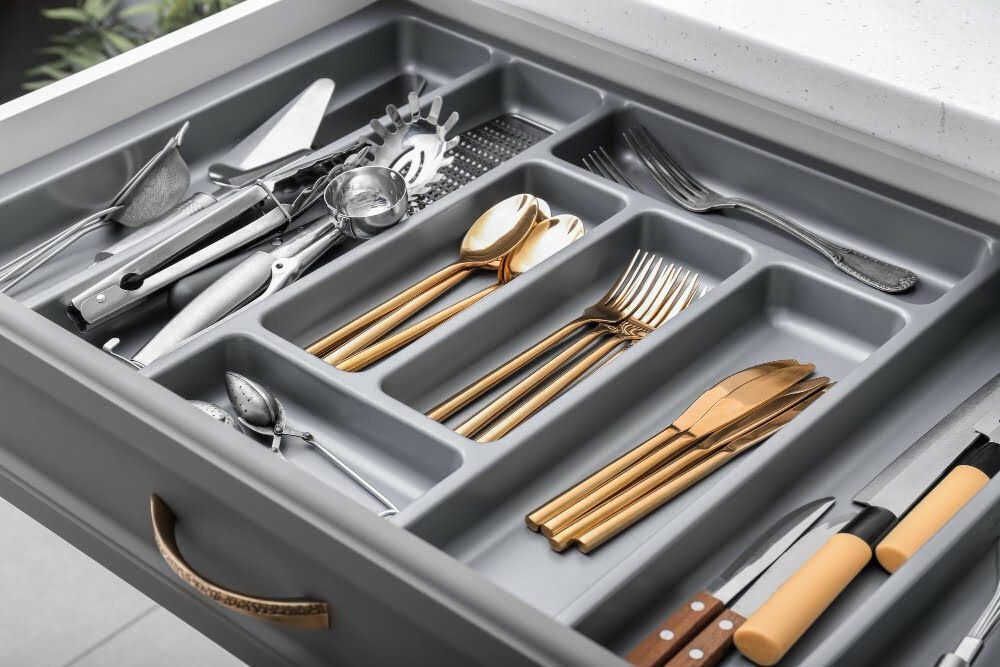 The forks, spoons, and knives in your silverware drawer may be past their prime and ready for replacement, but that doesn't mean they have nothing left to give. If you have a new set of cutlery ready to fill your drawers, you can take the older cutlery and create beautiful hanging light covers and decorative hanging arrangements with them.
Combine the forks and spoons with gemstones on strings, hanging lights, and larger serving utensils to give your décor some variety. This unique hanging structure can be placed outside as a wind chime or in your bedroom to create a moody, interesting piece.
Mason Jar Lamps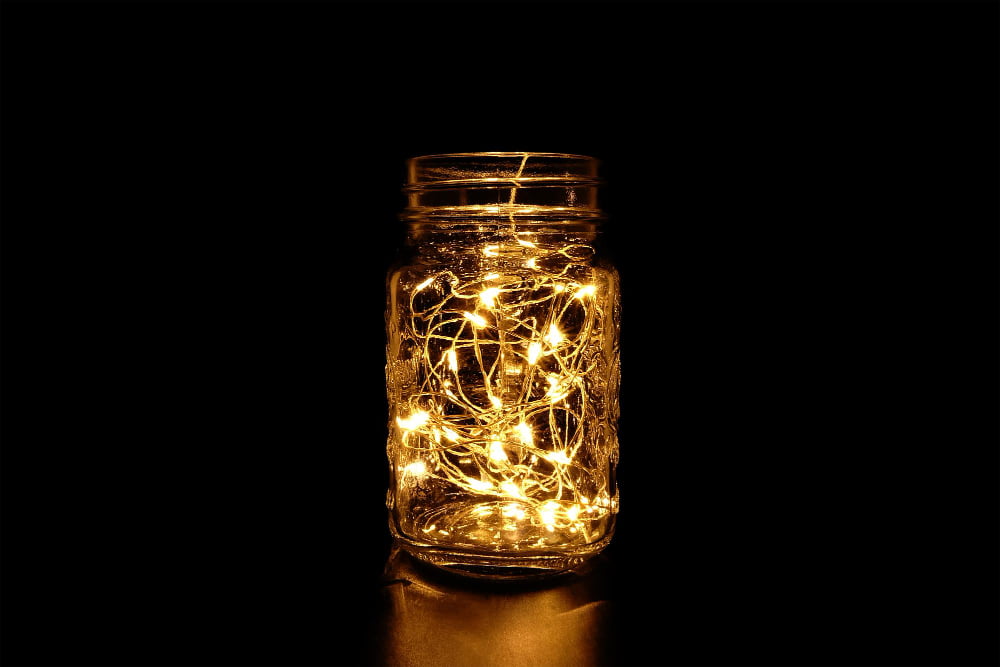 If you are ready to move past using mason jars in the kitchen for canning or you have a few that are missing their lids and aren't very useful, here is an idea you might like. Many modern homes are utilizing antique items and pieces with some history behind them as a way to spruce up the décor. You can keep your mason jars functional by reusing them as lamps, placing them over lightbulbs.
Feel free to decorate your new lamps with some paint, creating beautiful swirls or other entrancing designs on them to make them stand out. This can cause the lamps to cast shadows across the room when they are lit, which may be a great way to make a boring room look more exciting.
Baking Tin Displays
If you have some ornate baking pan that you are hoping to replace, why not turn them into a wall display. The intricate details on these baking sheets can be beautiful to look at, and while you may no longer want to use the pans in your kitchen, you could use them in a decorative way. Attaching them to a wall and using several of them to create a focused arrangement can make for something quite fetching.
Be sure to polish them up and then dust around them regularly or have your wonderful maid service take care of the dusting for you. It is important to keep them shiny and dust free so that the baking tins have the right effect and serve as beautiful décor for your home.
Planter Pots
What kind of old, unused kitchen items can be turned into planters for your flowers and vegetables? A colander is the perfect item for that, so even if you have a colander that has no handle left on it, this item can still be used as a planter.
The holes in the colander provide natural water relief, so if you overwater the plants, the excess will leak out. Polish this old kitchen item up and place it where the plants can get some sunlight. Then, fill it with dirt and the flowers of your choice.
You can do this with old pots and pans as well, but you may need to add some holes to let out water. Reusing old kitchen items this way creates a vintage look that is definitely in style right now.
Imagine adding little touches like this all throughout your home and garden. Instead of getting rid of old kitchen wares just because they have a broken handle or aren't as pretty or functional as they were before, you can breathe new life into them with some of these ideas.
Cutlery Stands
We will leave you with just one more idea for repurposing your old kitchen items. For this one, you can take forks and other pronged instruments from the kitchen and bend the tines back until the fork can stand up on those tines for itself and can hold a picture frame or other small item. Once again, a well-polished item makes for the best look, and these simple frame holders and stands have all sorts of uses.
Don't give up on old pans, cutlery, and rolling pins when they can be so simply and elegantly reused around your home.
Liked reading this? Here's more: