Last updated on March 11, 2023
Discover a detailed step-by-step guide on how to properly clean & maintain your wet room. Find out the supplies you need to keep your wet room clean
You have taken that big step of upgrading your conventional bathroom to a wet room. And why not, wetrooms are aesthetically pleasing, and they are relatively safer than most traditional bathrooms. But the question on everyone's mind is 'how to clean a wet room?' It is easier than you'd think, and we have compiled all the essential bits for you in this article. Let's jump right in!
In This Post:
Why Do I Need to Consistently Clean My Wet Room?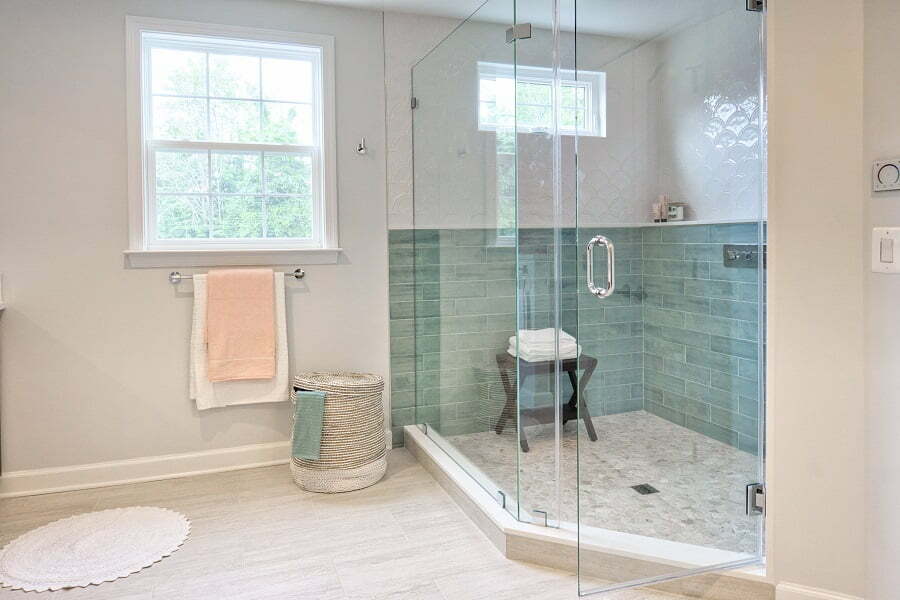 Wet rooms should be cleaned as often as possible to keep them spotless and shiny. In this article, you'd be learning the steps to clean the wet room floor in minutes and like every other part of the house, it is necessary to clean this space thoroughly.
The following are some of the reasons why:
The first and most obvious would be hygiene. You need to constantly be concerned about getting your bathroom clean for one reason – as you get clean, it gets dirty. Often the dirt, products, and hair you clean off get stuck around the area. Yikes!
Next, bathrooms are no longer simply about taking a bath. They've become a place for care, relaxation, and reflection. Some even turn it into a place to find their hidden talents! You need a space you can be comfortable in, and dirty bathrooms can be a downer.
Lastly, you can make a great impression with your bathroom! Remember, it is also a part of your home.
Steps on How to Clean Wet Rooms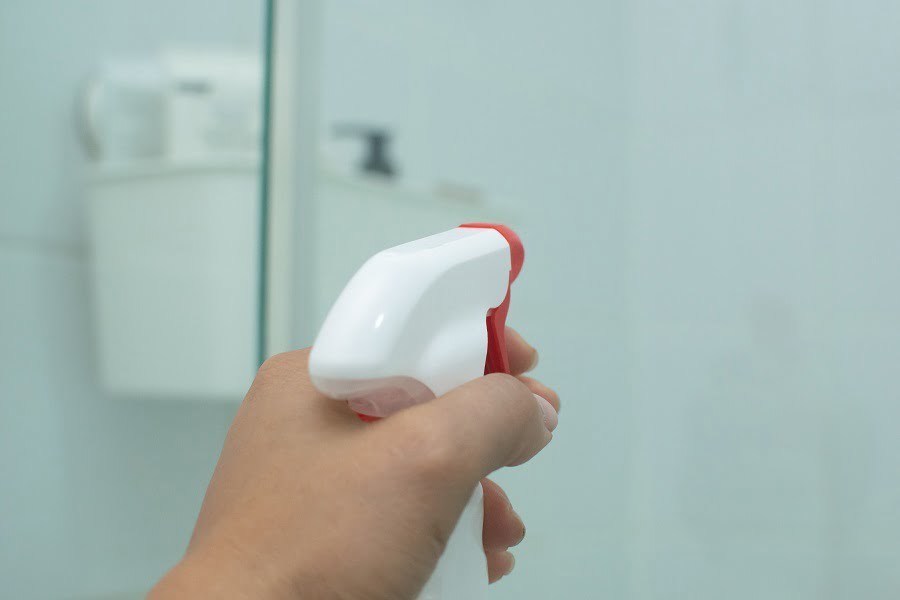 Clean Stagnant Puddles of Water with a Rubber-Bladed Squeegee
Sometimes excess spray may not run towards the drain, causing an unwanted moisture build-up in some room regions. A rubber-bladed squeegee should take care of this quickly by moving, not absorbing, the water.
You simply have to pour some warm soapy water over the floor, especially in the areas holding sizable amounts of stagnant water. Then, use the rubber squeegee to brush all the water towards the drain until the area becomes primarily dry.
Apply a Thin Layer of Proofing Solution
By simply adding on a thin layer every couple of weeks, proofing solutions help to keep the subfloor protected from excess water to avoid structural problems over time. It also helps to improve the quality of your bathroom by removing moisture effects on the surface.
Routinely Remove and Clean Out the Drain
Residues like soap, grease, and hair often accumulate and clutter up the drain, eventually blocking the drain. First, take off the shower grate using a screwdriver with gloves on for precaution, and then pull it out entirely with a tool. Proceed to clean by drying it up with a towel and spraying an everyday cleaning chemical on it. To get rid of clogs in the drain, pull out the clumps of hair and residue, and follow that up with a specialized bleach. Use a plunger to clean more thoroughly, if necessary. After you have achieved satisfactory results, replace the grate and enjoy clean drainage.
Scrub Soap, Muck, and Shampoo
Cleaning around the bathroom sometimes requires some good old-fashioned scrubbing.  You can use natural products like vinegar and baking soda or some synthetic bathroom spray as cleaning agents. Sponges are ideal for getting soap marks off, while a coarser material would better get rid of tougher dirt and shampoo stains. Mops are perfect for large floor spaces, but scrubbing brushes are a better choice when cleaning small cracks.
Takeaway
And there you have it, the step-by-step guide on how to clean your wetroom. It would be best if you cleaned your bathroom as frequently as possible. Not doing so would mean tougher stains and more work for you.
FAQs
Can wet rooms be power washed? 
Yes, a pressure washer's intense water jet can be applied to indoor tiles.
Are slip-resistant floors in wet rooms harder to clean? 
No, non-slip flooring is not harder to clean. It often is considered to take about the same effort as is required to clean tile flooring. 
Liked reading this? Here's more: