Last updated on June 22, 2023
I was looking to do something new for my table this year but didn't know what until I came across a box of jingle bells at Home Goods.  At the time, I didn't know what I would do with all the bells but knew that I had to have them!  I mean, how often do you come across a box of adorable bells? I thought I could fill a lantern with them, string them around a tree or simply put them in a basket. Then the jingle bell holiday table setting idea came to mind!
This was a fun table to put together.  I wanted to use my holiday tree plates that I have had for many years and the rustic trees with the burlap covered pots.  So I was looking for a table runner that would be a little rustic and came across this adorable one with the red stripes and "It's the most wonderful time of the year" saying.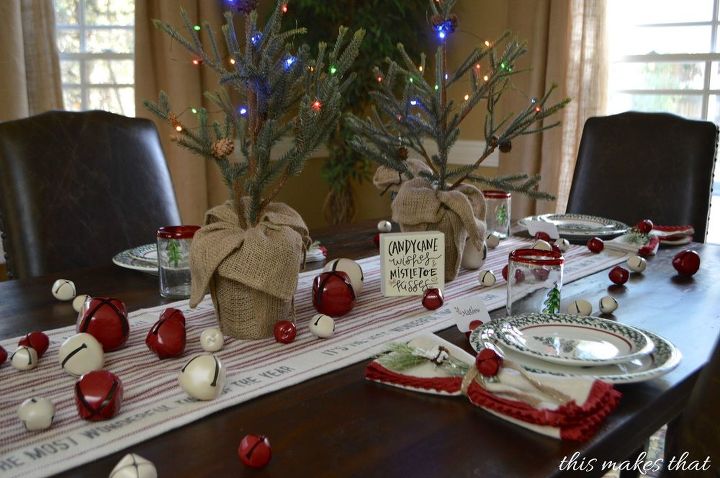 The napkins with the red lace trim were a nice balance to the rustic runner.  I adorned them with winter greenery and tied a bell around them.  The slits in the bells were screaming to be place card holders.  I couldn't pass on that opportunity. Then I found this cute little sign to add to the other playful decorations.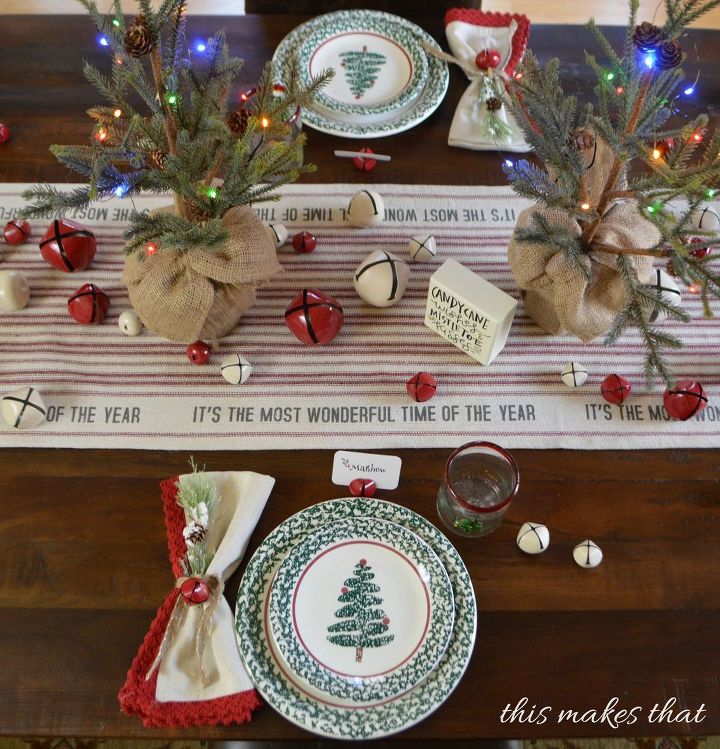 I may have overdone it with the bells but I couldn't help myself.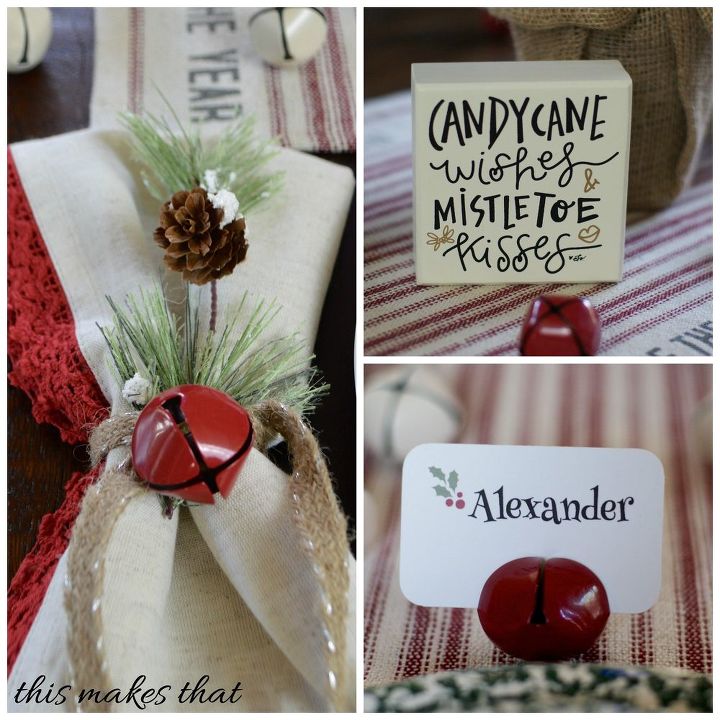 It's beginning to look a lot like Christmas around here.  Enjoy!
Liked reading this? Here's more: