Last updated on February 2, 2023
You have a cleaning company – that's great!
But do you know how to maintain the equipment at your disposal?
You often find that machines deteriorate extremely fast- is it because of their quality? Well, it might be, but it's mostly because of people neglecting to take care of it.
Not to mention that professional cleaning machines are very expensive to purchase, and repairing them regularly incurs high overhead costs.
Maintaining the right cleaning equipment is just as important as choosing the right equipment for the job.
This blog will provide you with advice that will help you save money in the long run.
If you're interested in learning more, please read on.
In This Post:
Make No Sacrifices with Quality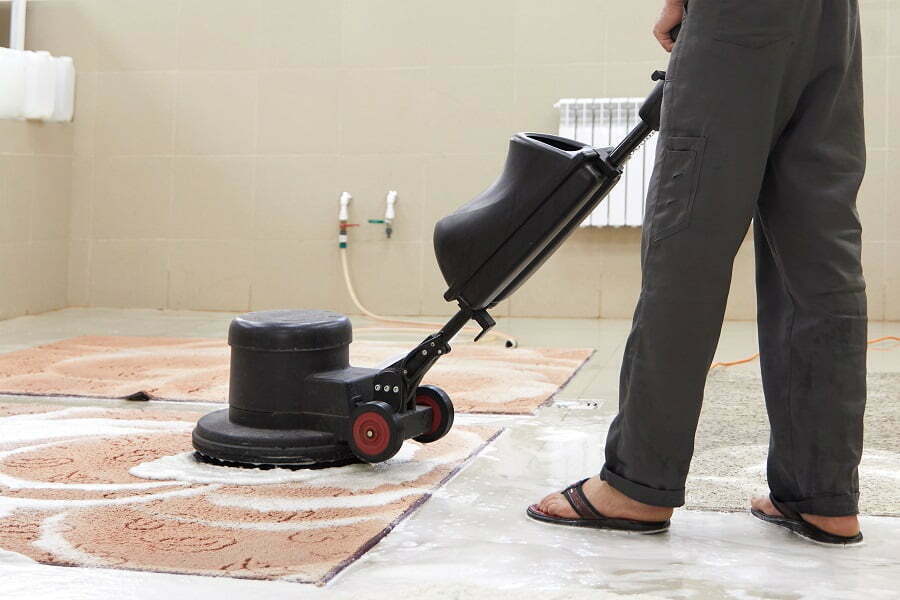 Inferior quality items are a big NO! Because they don't last!
One day it is working, and the next- All you hear are scary roars from a dead machine.
So the first tip to prolong the life of your equipment is simply: investing in a piece of better quality equipment.
Concentrate your efforts on getting the best deal possible on the best product. Conduct your research to learn about the issues that people in your area face.
Learn about the various floors and surfaces and the various cleaning techniques and equipment used for each.
So educate yourself before making a purchase. This will save money in the long run.
Marble and granite, for example, require polishing to maintain their luster, whereas vinyl requires scrubbing. If you have a good understanding of the surfaces, you can pick a machine that will be useful to you and use it to its full potential.
After you've determined the machines' functionality, you can consider other factors such as the machines' noise level, battery run time, and so on.
If you're unsure about something, you can seek advice from someone who has worked in this field before.
You can look it up on the internet; it's a great place to learn new things.
A customer service number can be found on the website of many companies that sell professional machines. You can inquire about the make and model and obtain additional information from them. Some companies even provide training after you purchase equipment from them, which is always a plus.
Maintenance of the Machines are Crucial
Maintaining your machine will help you extend its life and save money on repairs and replacements.
You can easily prepare to maintain your equipment after each use by following a few simple steps, such as
You can prevent dust from entering the filters by wiping the vacuum hose.
Drain the automatic carpet washing machine extractor's recovery tank to prevent bacteria from growing and ensure no odor the next time you use the equipment.
Make sure the solution tank is always empty, as it affects the performance of the filters.
Storage is Equally Important
Storage is just as important as maintenance for a variety of reasons. Let's look at how to store properly:
When storing a scrubber or carpet cleaning machine, make sure the recovery and solution tanks are empty.
Make sure they're stored in a well-ventilated area to avoid any potential hazards.
Never store or scrubber or a polisher with the brush attached because it will eventually wear out, and your performance will suffer.
Make sure they aren't kept in areas where it is extremely humid, as bacteria and mold can cause machines to corrode.
Even if you are storing for a day, ensure that you empty the bags off the vacuum as the area can become a ground for insect infestation.
The Takeaway
Maintaining the machines that generate revenue is more than a necessary task. Simply by following a few simple steps, you can ensure that the equipment will last longer and avoid unnecessary repair costs.
Liked reading this? Here's more: