Last updated on July 31, 2023
Discover creative and romantic ways to transform your chalkboard into a Valentine's Day masterpiece with these fabulous and heartwarming ideas.
Valentine's Day is just around the corner, and it's time to start thinking about how you can add a touch of love to your home decor. If you're looking for a creative way to decorate your home this Valentine's Day, then look no further than chalkboard art! Chalkboard art is a fun and easy way to add some personality and charm to any room in your house.
In this article, we'll be sharing 20 amazing ideas for Valentine's Day chalkboard art that will inspire you to get creative and show off your love for all things romantic. So grab some chalk, get ready to unleash your inner artist, and let's get started!
In This Post:
Heart Doodles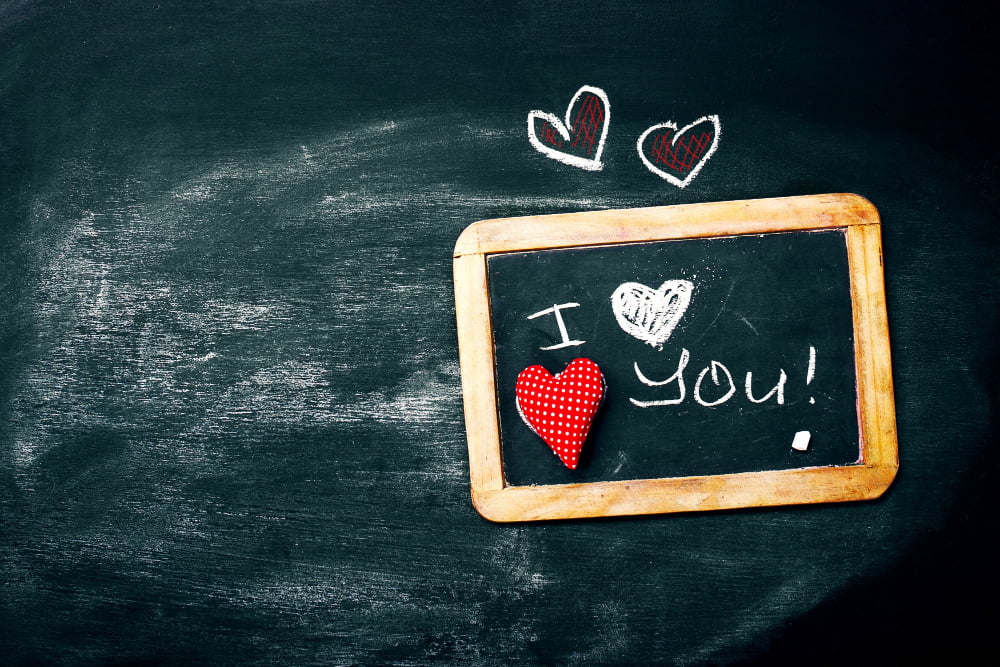 Heart doodles are a simple yet effective way to decorate your Valentine's Day chalkboard. You can draw hearts in different sizes and shapes, or even create patterns with them.
For example, you could make a heart-shaped wreath by drawing several small hearts together in a circular shape. Alternatively, you could use larger hearts as frames for love quotes or messages to your significant other.
Heart doodles are easy to do and require no special artistic skills – just grab some chalk and let your creativity flow!
Love Quotes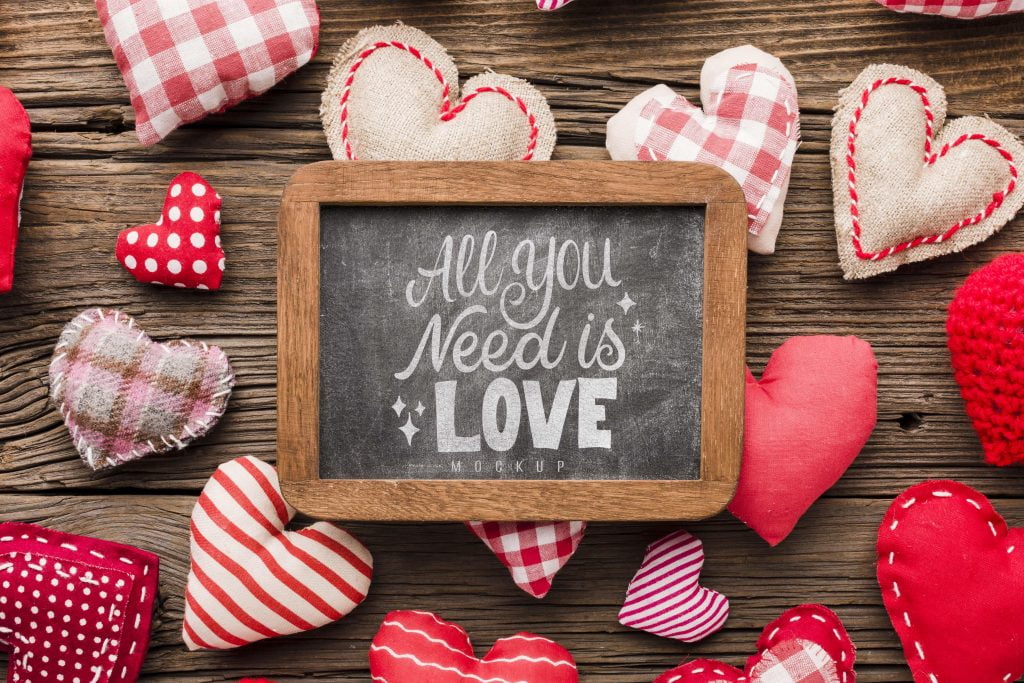 They can be romantic, funny, or inspirational and add a touch of sentimentality to any space. Some popular love quotes include "I have waited for this opportunity for more than half a century to repeat here once again my vow of eternal fidelity and everlasting love" by Gabriel Garcia Marquez or "You know you're in love when you can't fall asleep because reality is finally better than your dreams" by Dr.
Seuss. Choose one that resonates with you and your partner the most!
Couple's Silhouettes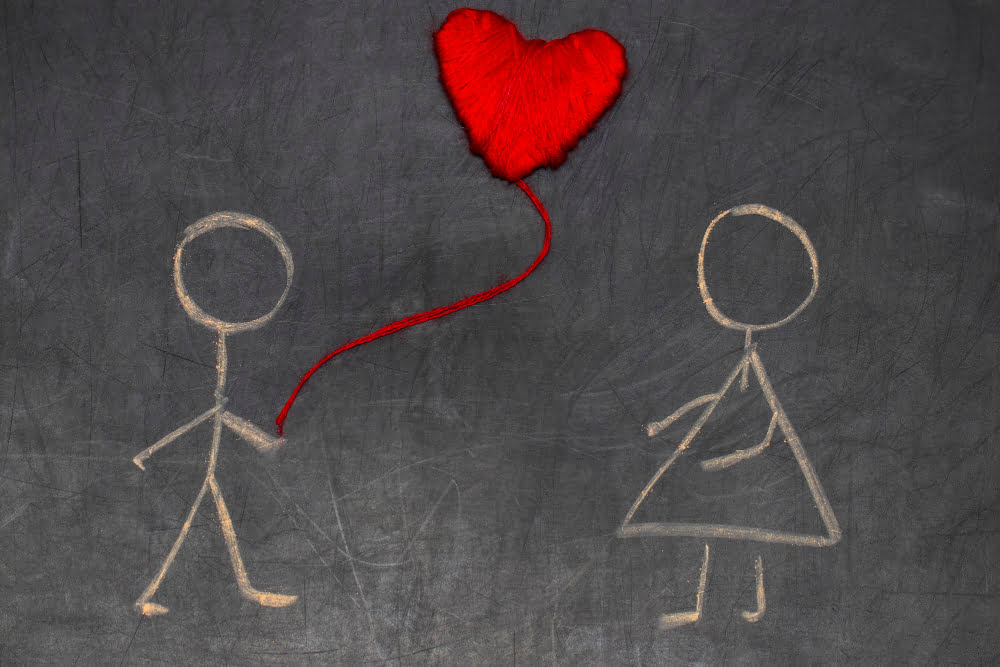 You can either draw the silhouette of you and your partner or use a template for more precision. To make it even more special, add some personal touches such as clothing details or accessories that represent you both.
This idea is perfect if you want to create something simple yet meaningful for your loved one on this special day.
"Be Mine" Banner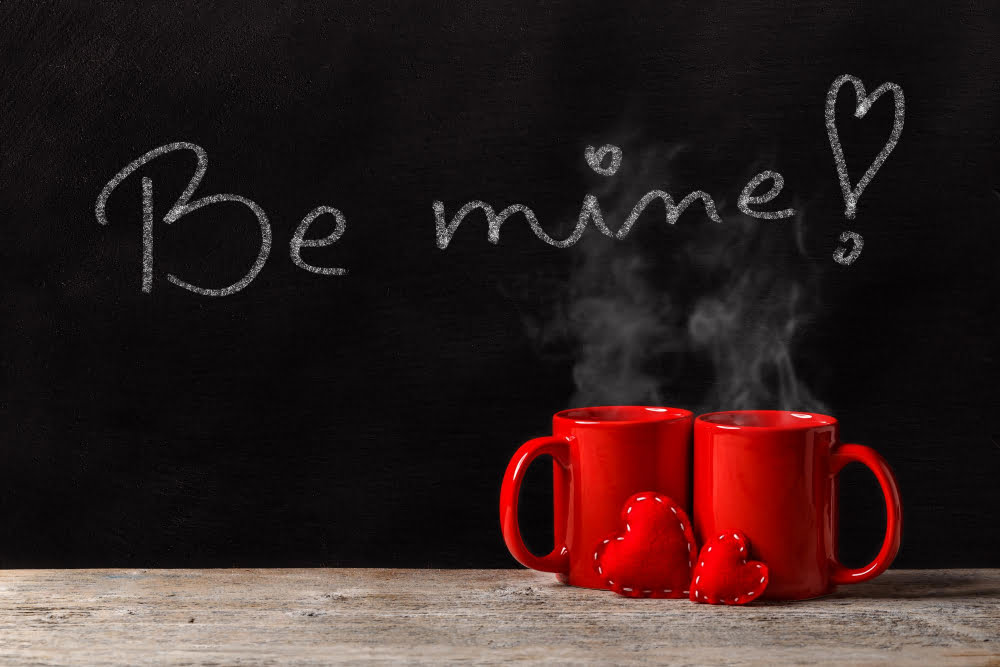 Simply cut out triangles from black paper or cardstock, paint them with chalkboard paint, and write the letters of your message in white or colored chalk. String the triangles together using twine or ribbon to create a charming banner that can be hung on walls, mantels, doorways, or even across windows.
You could also add some heart-shaped embellishments to make it more festive! This DIY project is perfect for those who want to add a personal touch to their Valentine's Day decor without breaking the bank.
Chalk Hearts Border
To create this design, start by drawing a straight line across the top or bottom of the board using a ruler. Then, draw small hearts along the line with different colors of chalk.
You can alternate between red and pink or use other pastel shades for a softer look. Repeat this pattern until you have covered all four sides of your board with heart borders.
This design works well as an accent to other Valentine's Day designs on your chalkboard such as love quotes or couple silhouettes in the center of the board. It also adds visual interest without being too overwhelming if you prefer simpler decorations.
Date Night Jar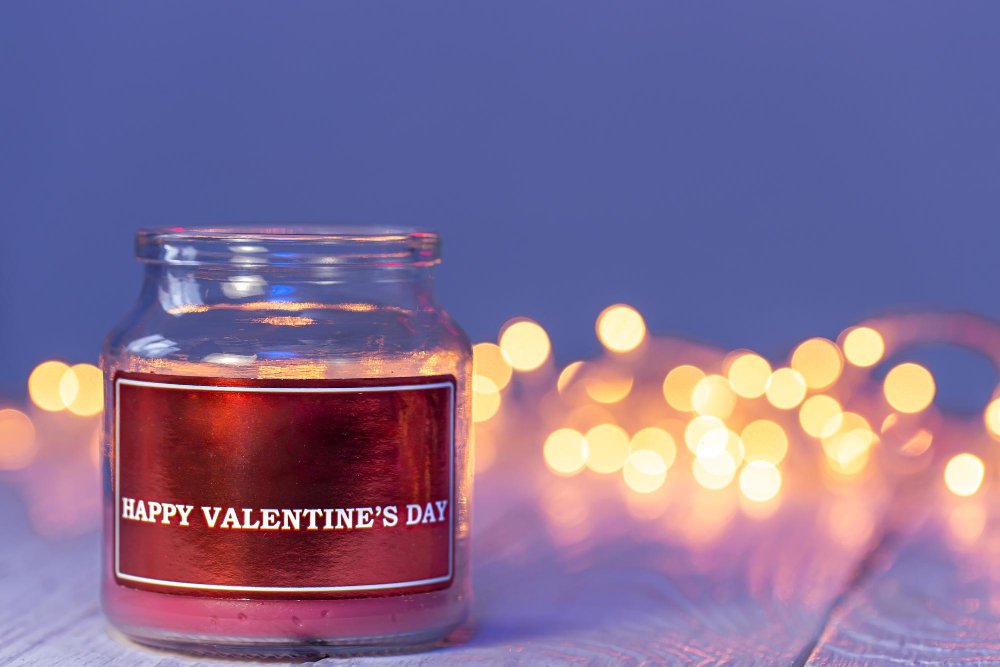 Simply write down different date ideas on small pieces of paper, fold them up, and place them in a jar. When it's time for your next date night, randomly select one of the ideas from the jar and enjoy! Some great Valentine's Day-themed ideas to include in your jar could be making heart-shaped pizzas together or going ice skating at an outdoor rink decorated with twinkling lights.
The possibilities are endless! This is also a great gift idea for couples who want to keep their relationship fresh by trying new things together throughout the year.
Cupid's Arrows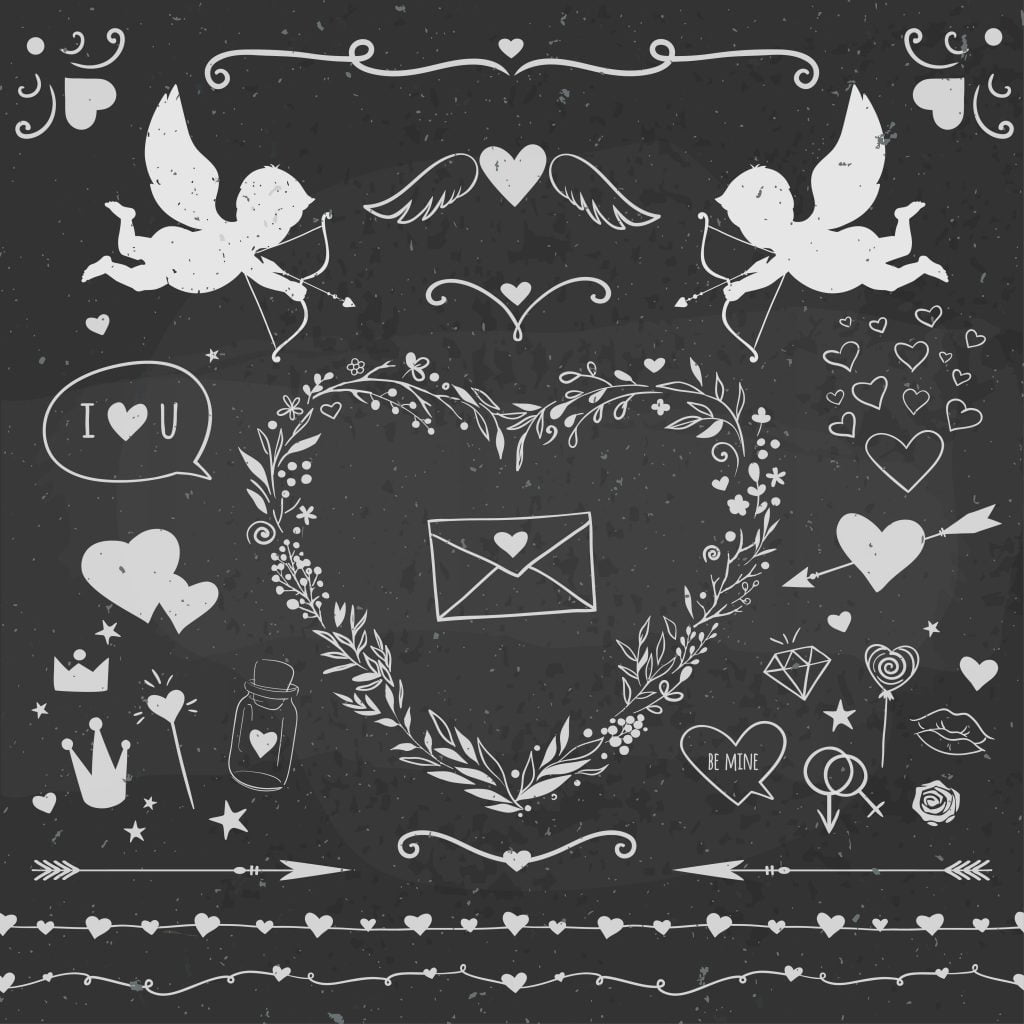 Draw a large arrow in the center of the board and add feathers at one end to create an authentic look. You can also use multiple arrows pointing towards each other to represent two people falling in love.
Add some red or pink hearts around the arrows for extra flair, and you'll have a charming Valentine's Day chalkboard that will impress your loved ones!
Lovebirds Drawing
Draw two birds facing each other, with their beaks touching or forming a heart shape. You can add some details like feathers, wings, and tails to make them look more realistic.
Use different shades of pink or red for the birds' bodies and black for their eyes. This simple yet charming design will surely catch your partner's eye when they see it on the chalkboard!
Candy Hearts Cluster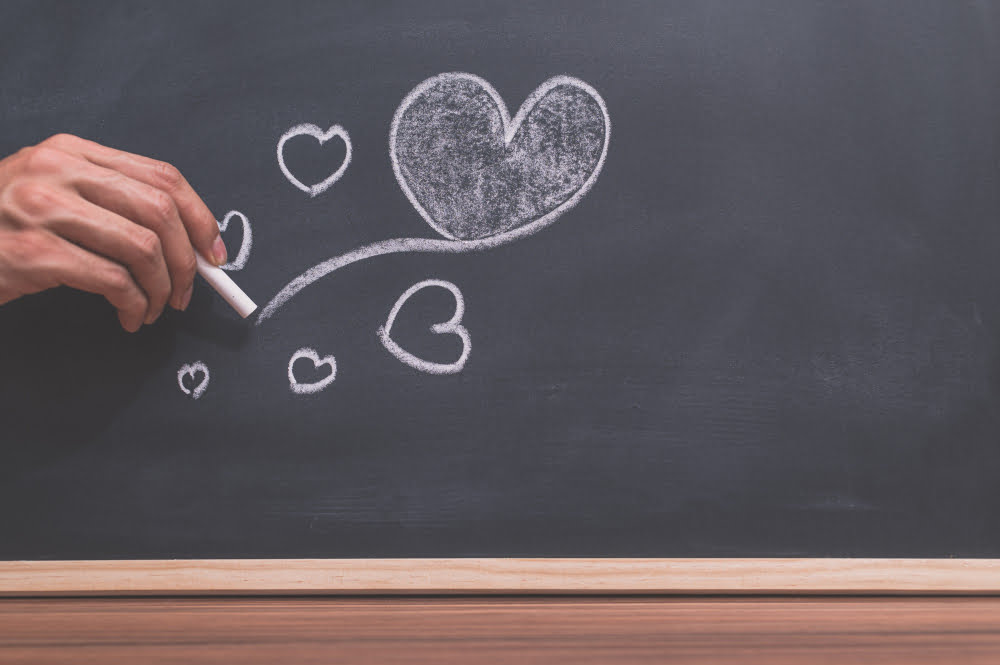 Simply draw a large heart in the center of the board, then fill it with smaller hearts made out of different colored candy heart shapes. You can also add some variety by including other types of candies such as chocolate kisses or conversation hearts with cute messages on them.
This sweet decoration will surely make your loved ones smile!
Roses and Chocolates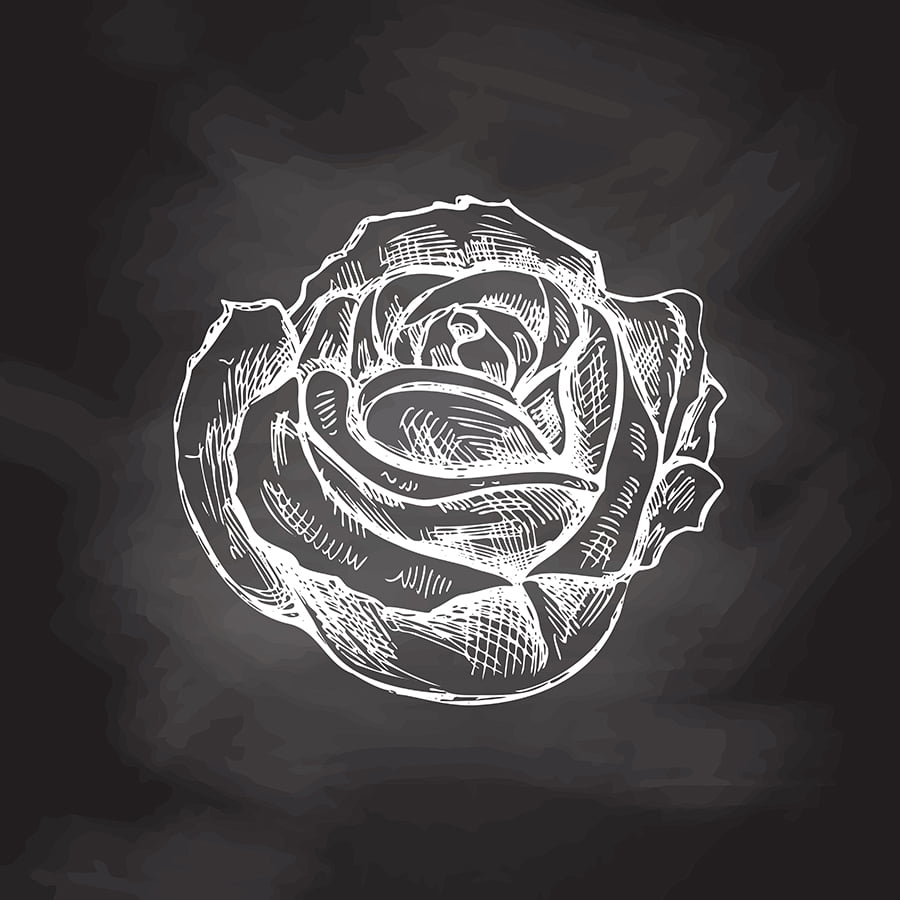 Incorporating these elements into your chalkboard design is a great way to create a romantic atmosphere in your home. You can draw roses with different shades of pink, red, and white to add depth and dimension to the design.
Adding chocolate graphics or writing sweet messages about chocolate can also be an excellent addition for those who have a sweet tooth! Whether you choose one or both elements, roses and chocolates will surely make your Valentine's Day chalkboard stand out as an expression of love!
Romantic Playlist
You can create a list of songs that you and your partner love or choose from popular love songs. Some great options include "Can't Help Falling in Love" by Elvis Presley, "I Will Always Love You" by Whitney Houston, and "At Last" by Etta James.
Make sure to write the song titles on the chalkboard along with the artist name for easy reference. This will set the mood for a lovely evening with your significant other!
Love Crossword Puzzle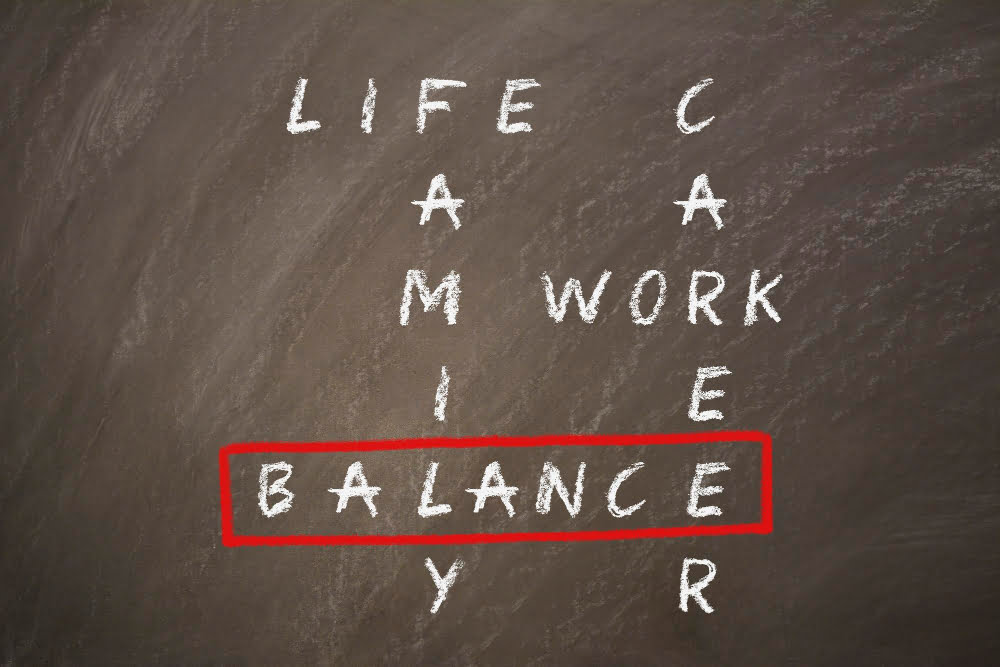 You can create your own puzzle or find one online that suits your taste. The clues can be anything related to love, such as romantic movies, famous couples, or even inside jokes between you and your partner.
This activity not only provides entertainment but also strengthens the bond between partners by working together towards a common goal. It's an excellent opportunity for some quality time spent with each other while having fun solving the clues!
Pink and Red Balloons
You can draw a bunch of balloons in the center of the board or create a border with alternating pink and red balloons. To add some extra flair, you could even draw strings attached to each balloon with little hearts at the end.
Balloons are an affordable way to make any space feel festive, so don't hesitate to include them in your Valentine's Day chalkboard design!
"XOXO" Pattern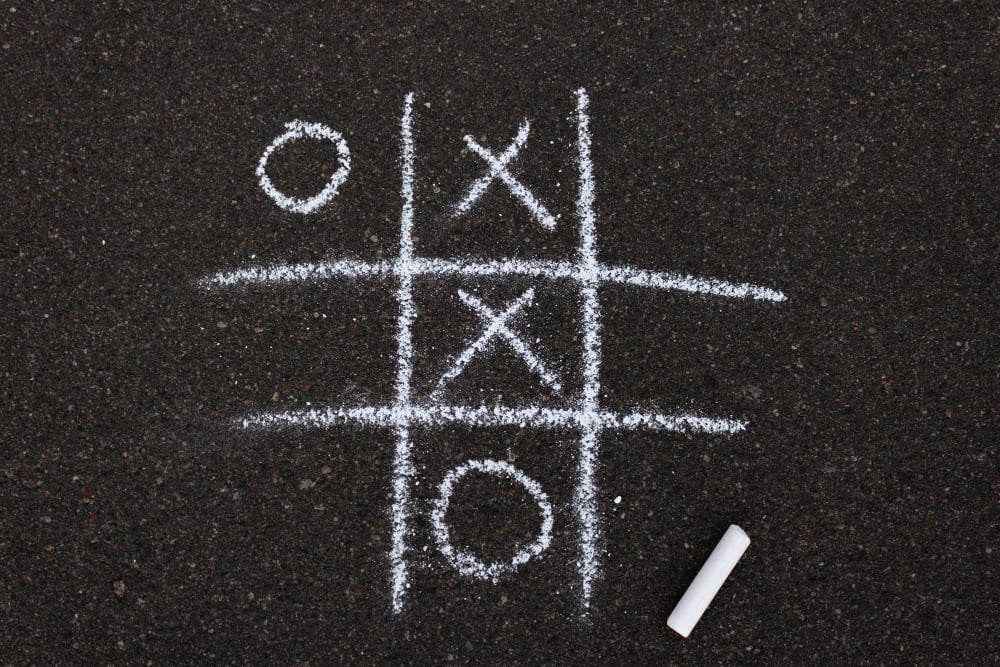 To create this pattern, start by drawing several small X's and O's in alternating colors across the board. Then, connect them with lines to form a repeating pattern.
This design is perfect for those who want to add some festive flair without being too over-the-top romantic. It also works well as a background for other Valentine's Day decorations or messages you may want to add later on your chalkboard display!
Love Letter Mailbox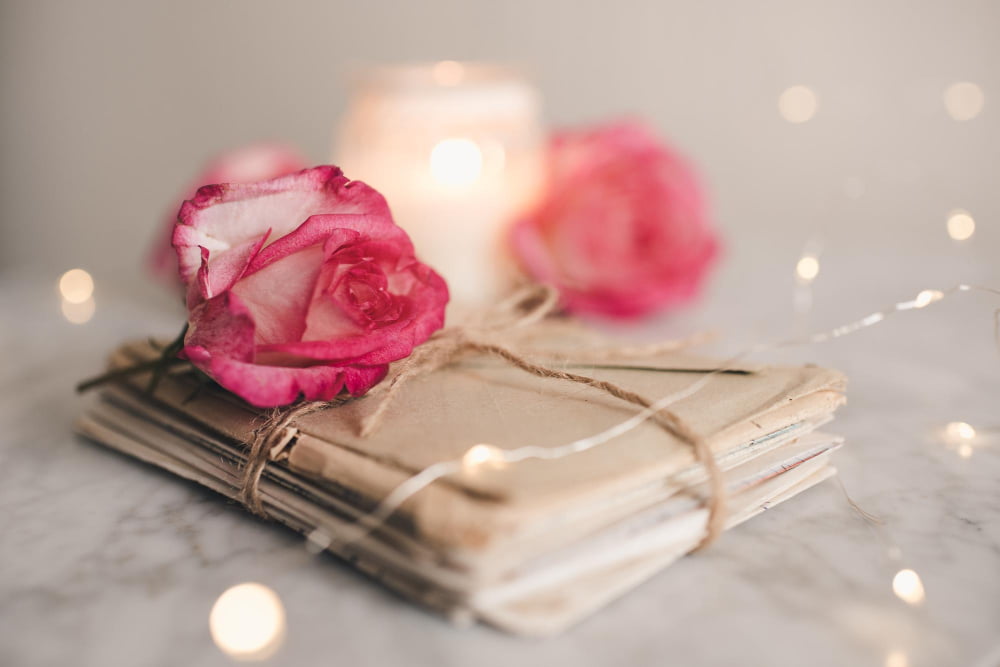 You can draw a cute little mailbox with hearts and flowers, or even use an actual small mailbox as part of the design. Encourage your significant other or family members to write sweet notes and drop them in the box throughout the day.
This will not only make for a fun activity but also create lasting memories that you can cherish for years to come!
Jar of Love Notes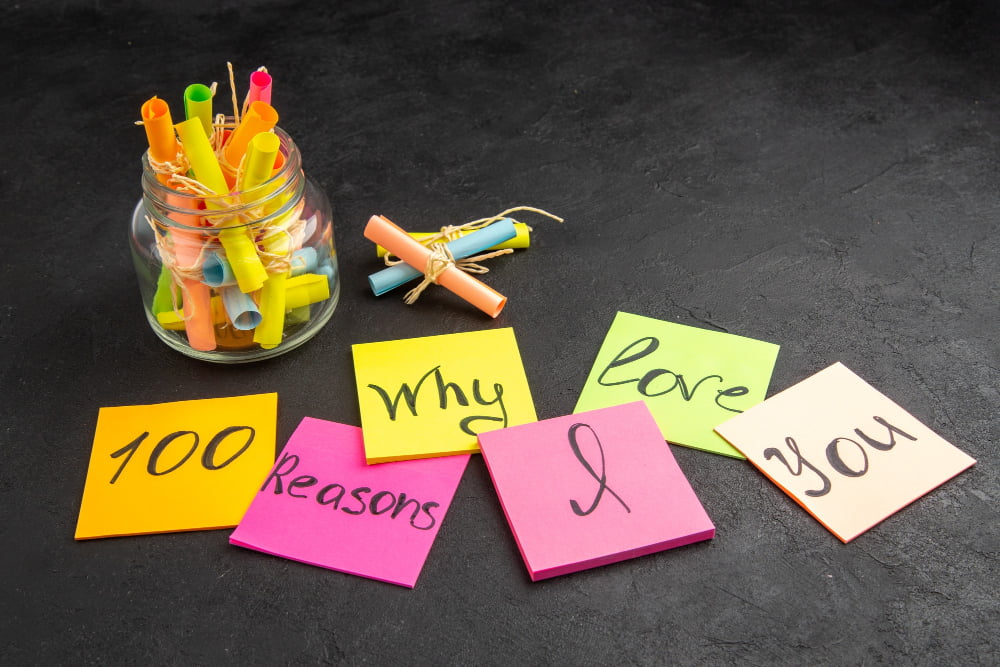 Simply write down all the things you love about your partner, or special memories you've shared together, on small pieces of paper. Fold them up and place them in a decorative jar for your loved one to read whenever they need a pick-me-up.
You can also add some fun prompts like "What's the best date we've ever had?" or "What do I do that makes you smile?" This gift is not only heartfelt but also easy to make at home with materials readily available at any craft store.
Dessert Menu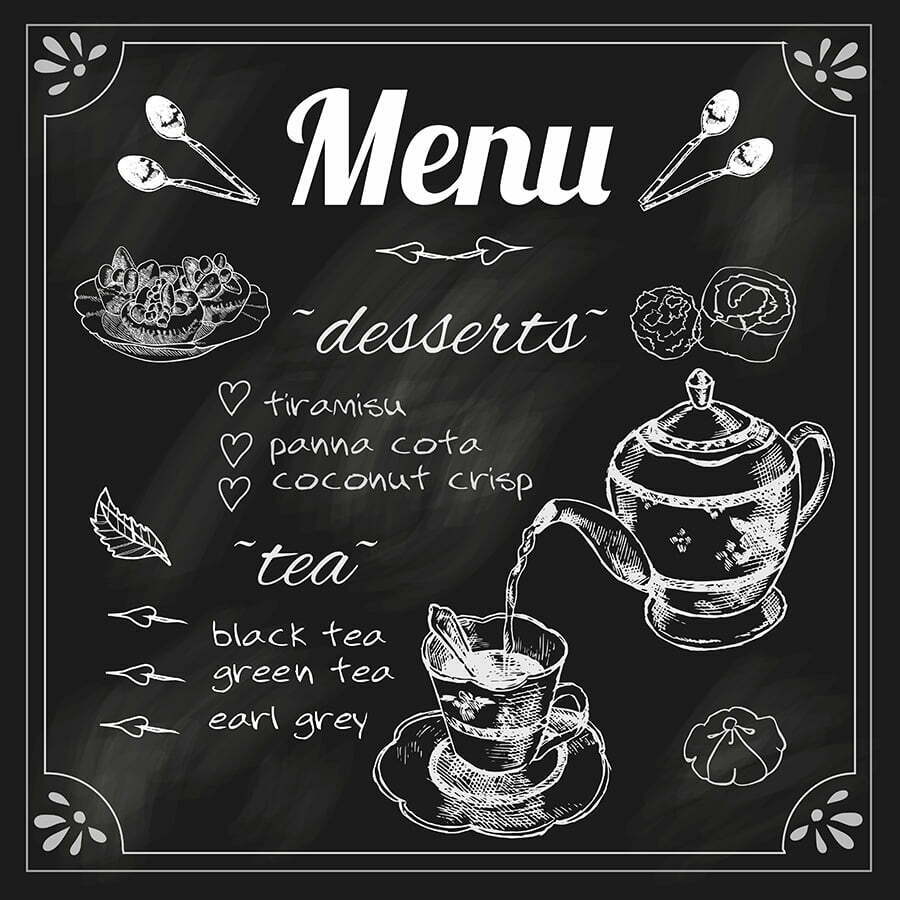 You can also add cute illustrations of each dessert next to its name to make it even more appealing. This will not only impress your significant other but also give them something delicious to look forward to after dinner!
DIY Valentine's Crafts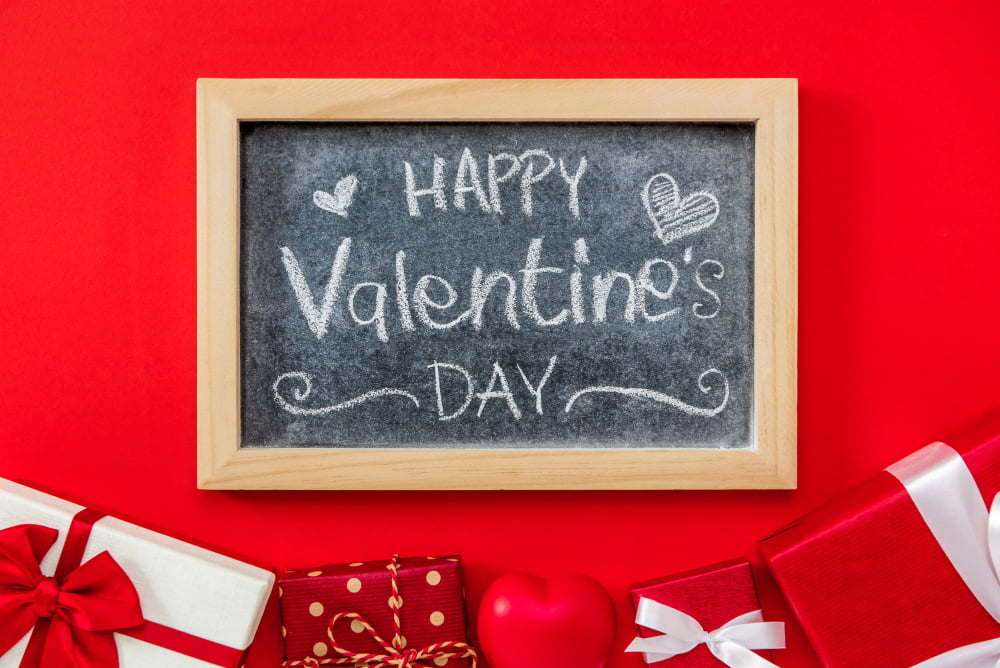 There are many easy and affordable ideas that you can make with materials you already have at home. For example, you can create heart-shaped garlands using construction paper or felt, or paint mason jars in shades of pink and red for candle holders.
Another idea is to make your own love-themed wall art by painting canvas boards with acrylic paints or creating collages using magazine cutouts and scrapbook paper. The possibilities are endless when it comes to DIY Valentine's crafts!
Countdown to February 14th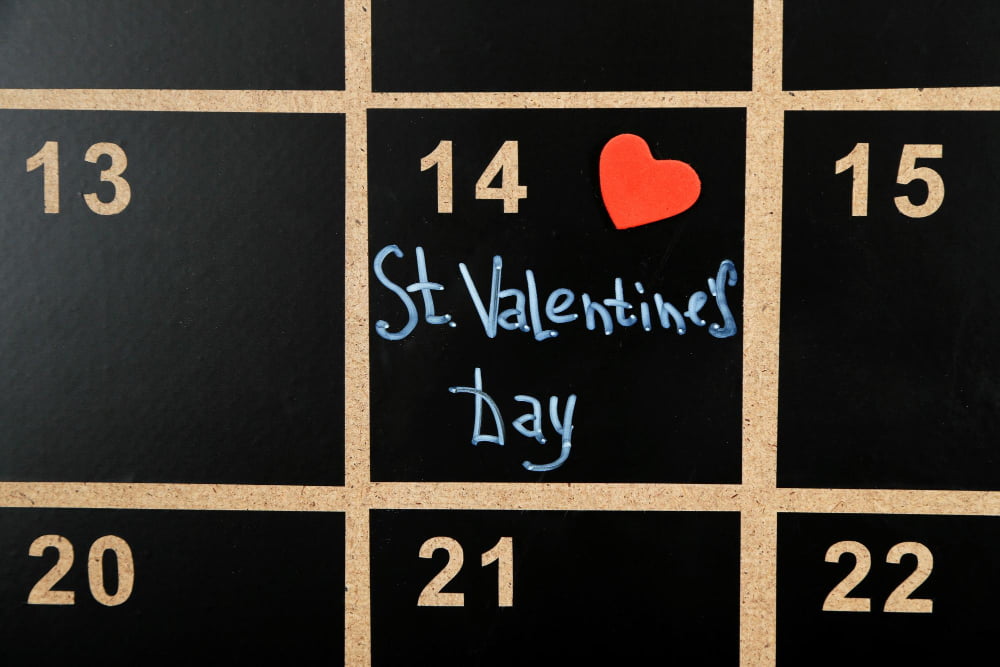 You can draw a calendar and mark off each day leading up to February 14th, or you can get creative with it. For example, you could draw hearts in different sizes and colors representing the number of days left until Valentine's Day.
Another idea is to write love quotes or messages on the board each day leading up to the holiday. Whatever approach you choose, a countdown will add excitement and make your home feel festive during this romantic time of year.
Kissing Booth Sign
You can create your own kissing booth sign using chalkboard paint and stencils or purchase one from a craft store. Hang the sign above an area where you plan to set up some cozy seating, such as in front of the fireplace or on a loveseat.
Add some heart-shaped pillows and blankets for extra comfort, and don't forget to include some sweet treats like chocolates or cupcakes nearby! Your guests will love taking photos in front of this fun backdrop while celebrating love on Valentine's Day.
Liked reading this? Here's more: