Last updated on December 7, 2023
Here are the top five things you should look for when buying a house and getting a home warranty. Let's look at what it should include, what it can exclude, and what price you should look for. Read on!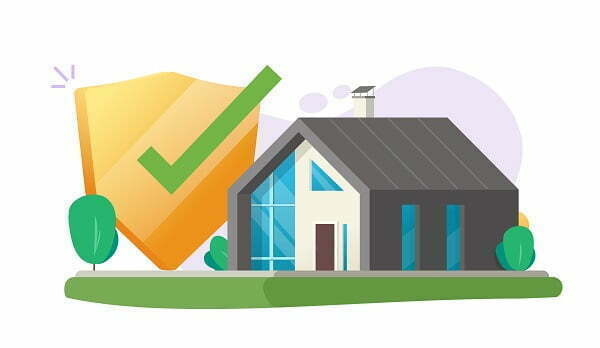 Buying a new home requires foresight and preparation, and getting a home warranty is an important part of that. Luckily, Review Home Warranties can help you find the right home warranty plan that can save you money and frustration. Here are the important details in looking for the right home warranty for your new home.
What Is a Home Warranty Plan?
This is an individual contract covering the components and parts of the home's air conditioning, plumbing, electrical, and heating systems. It also covers many home appliances and optional add-ons, like pools, home spas, and stand-alone freezers.
This plan protects the systems and appliances of a home from breakdowns due to wear and tear. If something breaks, the home warranty company will send a service provider to check the problem. You will only pay a yearly fee of a few hundred dollars for coverage and a small, out-of-pocket service payment to have any issues checked out. This can be a big financial relief, especially if the broken-down component is a major appliance or ventilation system.
The Exclusions and Limitations
Home warranty plans have limitations and exclusions. These allow companies to provide substantial coverage at reasonable prices. They also enable you to get just the coverage you need. For example, appliances that are still under a manufacturer's warranty aren't covered, and systems or appliances that break due to misuse aren't covered, either.
Exclusions and limitations can be annoying. Search for companies that describe these limitations and exclusions clearly in their service agreements. The home warranty you choose must also have ready customer service agents who are ready to answer your questions.
The Inclusions
Checking the service agreements or plans can help solidify your choice. This will allow you to pinpoint which appliances and systems will be covered. Is the pricing worth the coverage? And is the coverage customizable? As long as you have everything you want to cover for a reasonable price, then you have found a good home warranty plan.
The Technicians
A trustworthy, experienced home warranty company has skilled in-house technicians. These professionals are insured and highly trained. Here are some other specifics in regard to breakdown situations that you should check for:
Good timing. Some companies provide an app to update their client on the location of their technician. You can monitor their location in real-time. That way, you can clear away some obstacles in the home or place the family pet in a room before they arrive.
Lower cost. In-house technicians do not come from outside the company's walls, and the company is already paying them. This means the professionals do not benefit from denying a home warranty claim. Outside contractors may be tempted to increase their service costs. This can be a damper on your budget.
On-demand service. You can expect the in-house technicians to be there whenever you need them. This type of service maintains your trust.
High-quality service. In-house technicians should always aim to provide optimal service. Happy customers mean more plan renewals. The technicians will be sure to arrive on time and provide the service you need.
The Cost
The cost of a home warranty is a significant aspect to consider, and it depends on the plan and company you choose. Although it might seem like a good idea to pick the plan with the lowest cost and minimum coverage, getting a plan with more extensive coverage will lower your out-of-pocket costs when one of your major appliances stops functioning.
Some home warranty companies allow you to get an online quote of the coverage you need. This can give you an idea of how a standard coverage could cost you monthly or yearly. Once you have the base plan, you can try to add the coverage you want. Talking to the company's customer service team and checking out online reviews can give you more ideas on what type of plan you should get.
The Takeaway
Moving to a new home is less overwhelming if you know what could help make your new life easier. Getting the right warranty company is a great place to start. It will keep your household comfortable and your schedule uninterrupted, and by following these tips, you can pick the best plan for you.
Liked reading this? Here's more:
Recap: