Last updated on August 13, 2023
Discover the most creative and eye-catching bakery chalkboard ideas that will not only showcase your scrumptious treats but also add charm to your delightful space!
If you're looking for a creative way to showcase your bakery's menu or specials, a chalkboard is the perfect solution. Not only does it add a touch of rustic charm to your decor, but it also allows you to easily update and customize your offerings.
But with so many options out there, how do you choose the right design for your bakery? In this article, we've rounded up 20 ideas for bakery chalkboards that are sure to inspire you. From classic blackboards to colorful displays, there's something here for every style and taste.
So let's dive in and get inspired!
In This Post:
Daily Specials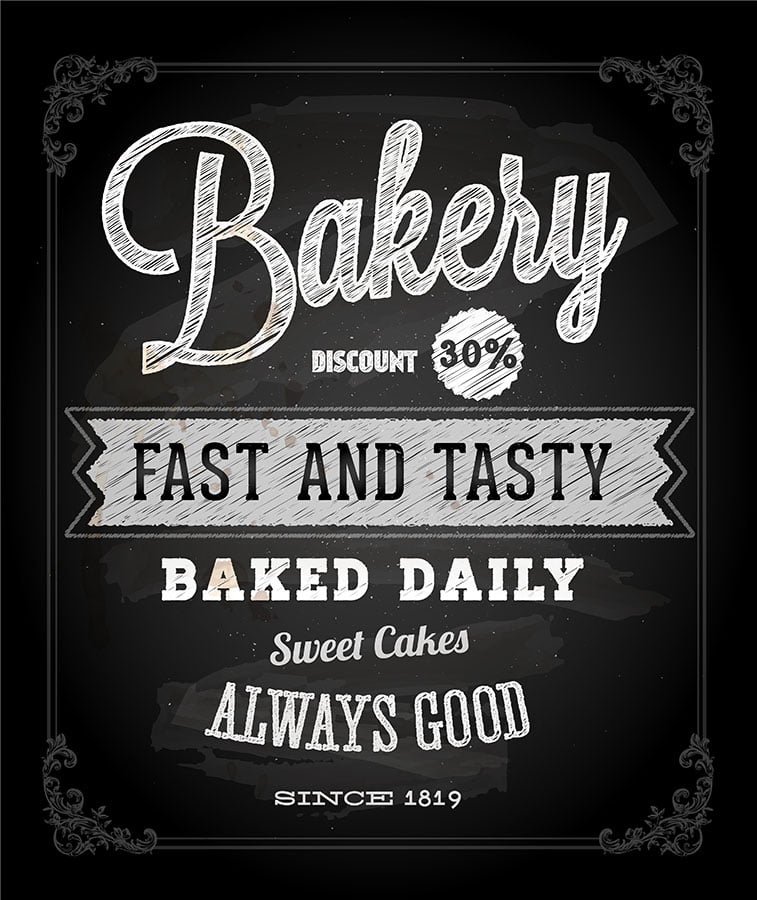 Daily specials are a great way to keep customers coming back for more. By offering something new and exciting each day, you can create a sense of anticipation and excitement that will keep people interested in your bakery.
Some ideas for daily specials include unique flavor combinations, seasonal treats, or limited edition items that are only available for one day. You could also offer discounts on certain items or bundle deals to encourage customers to try multiple products at once.
Whatever you choose, make sure it's something that sets your bakery apart from the competition and keeps people talking about your delicious offerings long after they've left the store!
Seasonal Treats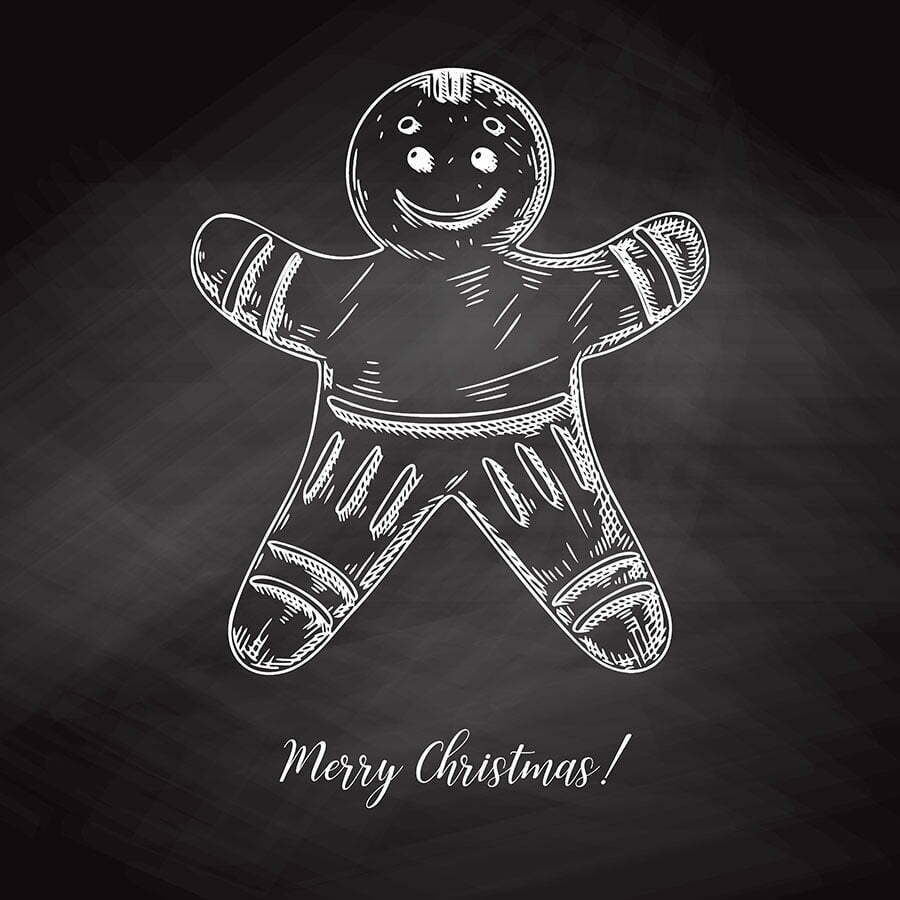 Depending on the time of year, you can offer special items that celebrate holidays or seasonal ingredients. For example, in the fall you might feature pumpkin spice muffins or apple cider donuts.
In winter, gingerbread cookies and peppermint bark could be popular choices. Springtime calls for lemon bars and strawberry shortcake while summer is perfect for fruit tarts and ice cream sandwiches made with homemade cookies.
By offering seasonal treats, you'll give customers something new to look forward to each time they visit your bakery!
Artisan Breads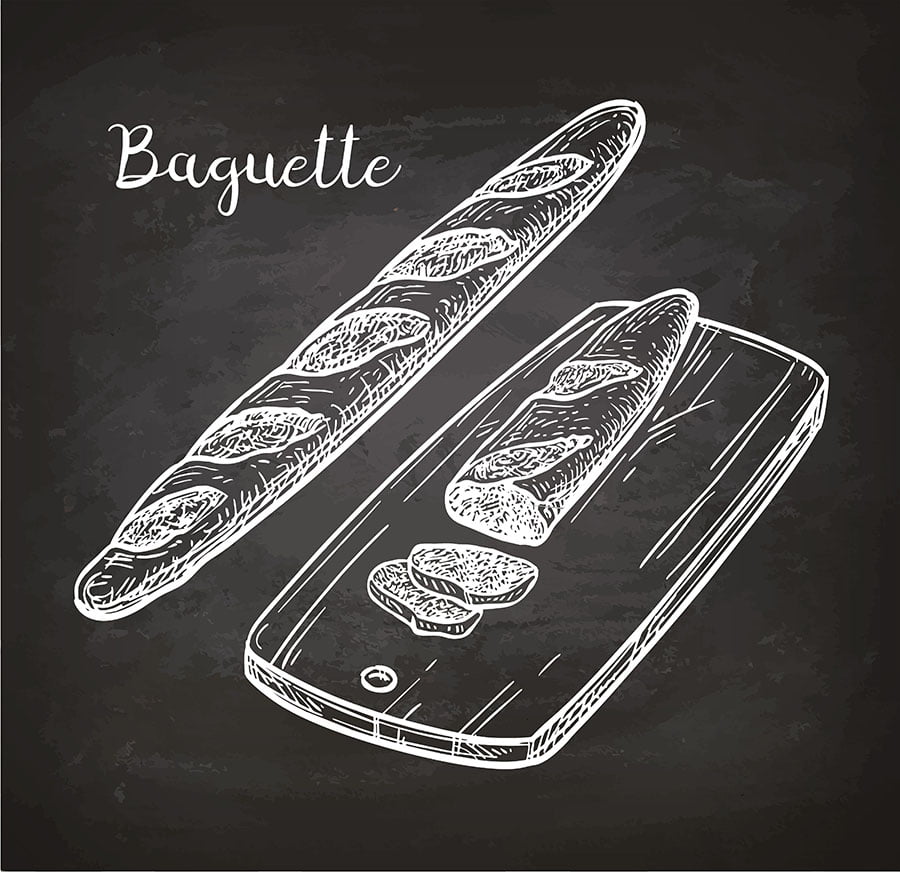 These breads are made using traditional techniques and high-quality ingredients, resulting in a unique flavor and texture that sets them apart from mass-produced loaves. Some popular artisan bread varieties include sourdough, ciabatta, baguette, focaccia, and rye.
Bakeries often use their chalkboards to showcase the different types of artisan bread available each day or week. Customers can choose from classic options or try something new based on the bakery's recommendations.
Artisan bread is perfect for sandwiches or as an accompaniment to soups and stews but it also makes for great gifts when visiting friends!
Gluten-free Options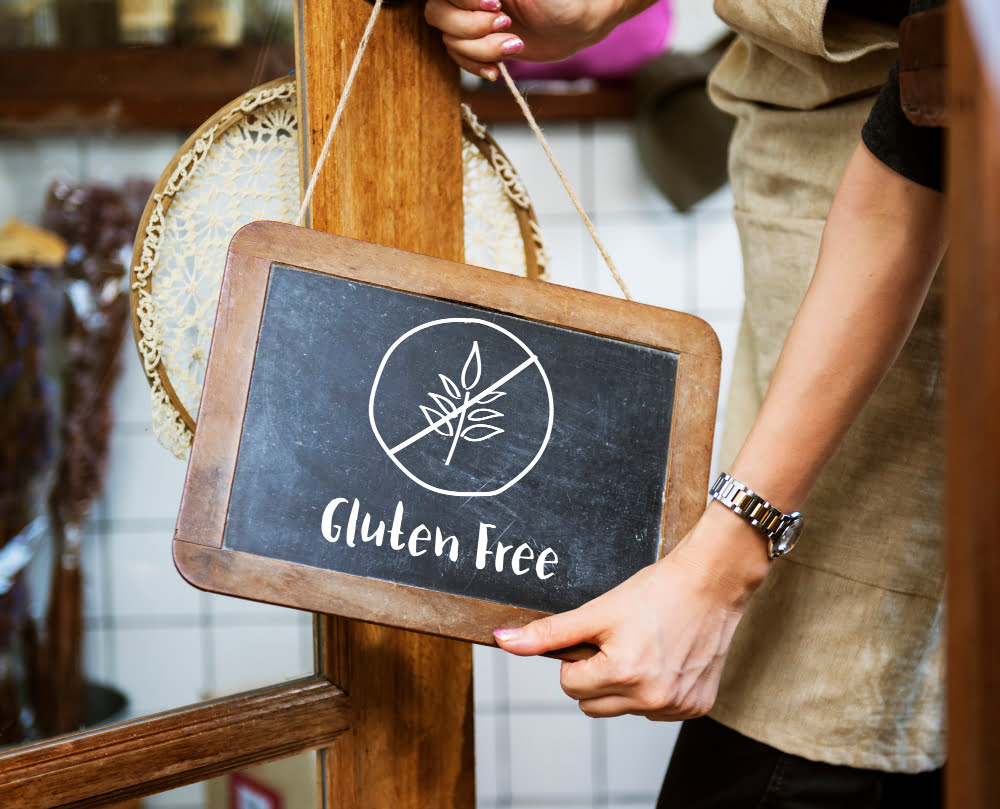 Many bakeries now offer a variety of gluten-free options to cater to this growing demand. From bread and muffins to cakes and cookies, there are plenty of tasty treats available that won't cause any digestive issues.
Some popular gluten-free ingredients include almond flour, coconut flour, and tapioca starch. Be sure to ask your local bakery about their selection of gluten-free items so you can indulge in something sweet without worrying about the consequences!
Vegan Delights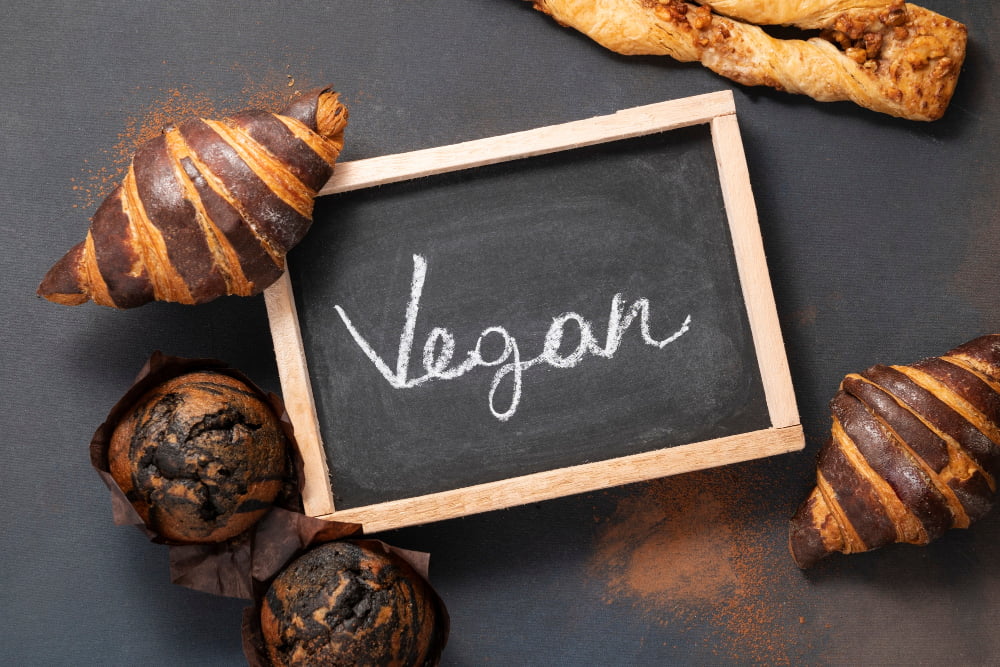 From vegan cupcakes and cookies to bread and pastries, there are plenty of options available for those who follow a plant-based diet. Vegan baking substitutes traditional ingredients like eggs, butter, and milk with alternatives such as applesauce, coconut oil, almond milk or soy yogurt.
Some popular vegan treats include chocolate chip cookies made with dairy-free chocolate chips; banana bread made without eggs; muffins filled with fresh fruit instead of cream cheese; cakes topped off by whipped coconut cream instead of heavy frosting.
Bakeries can also experiment by offering unique flavors such as lavender-infused cupcakes or matcha green tea macarons in their vegan line-up.
Cake of the Day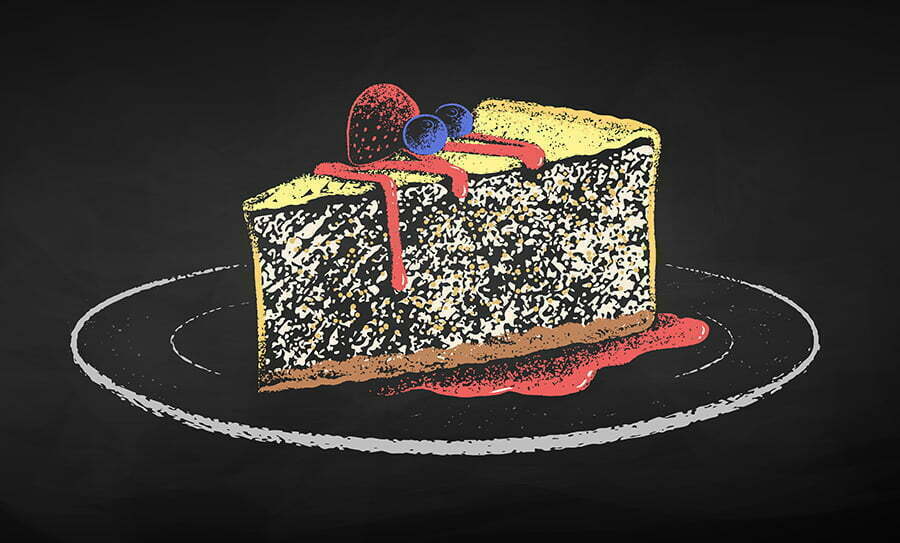 Each day, feature a different cake flavor that will tantalize their taste buds and leave them wanting more. Some popular options include classic chocolate or vanilla, red velvet, carrot cake, lemon pound cake or even unique flavors like lavender honey or matcha green tea.
Make sure to display the name of the Cake of the Day prominently on your bakery chalkboard so that it catches people's attention as they walk by. This can be an excellent opportunity to showcase new recipes and get feedback from customers on what they like best!
Staff Favorites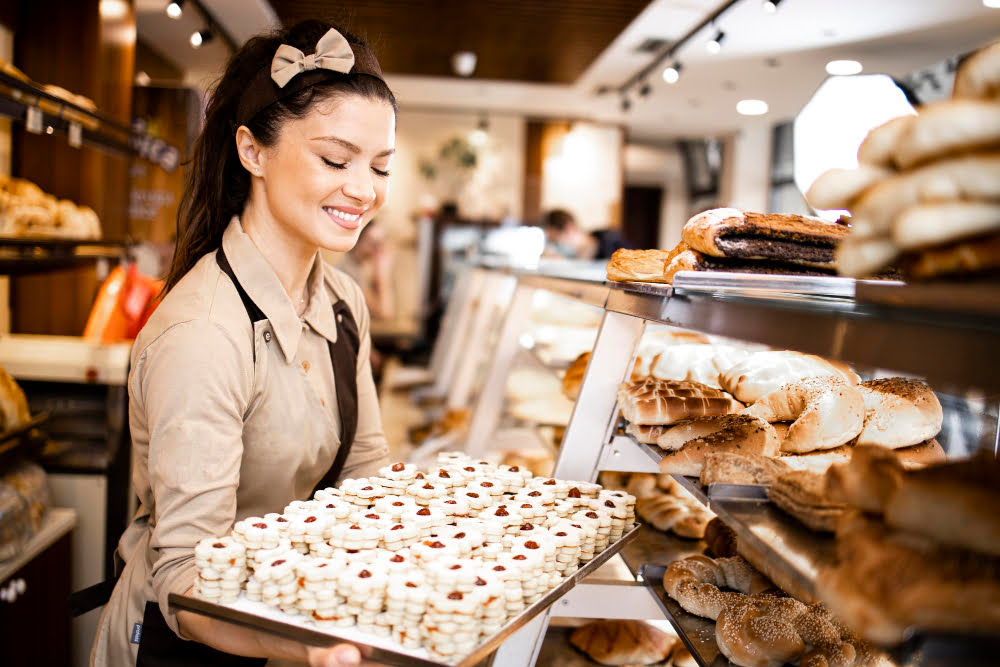 These items are handpicked by employees who have tried everything and know what they're talking about. Whether it's a decadent chocolate croissant or a perfectly spiced pumpkin muffin, you can trust that these treats will be worth trying.
Don't be afraid to ask your server for their personal recommendation – they might just introduce you to your new favorite pastry!
Bestsellers List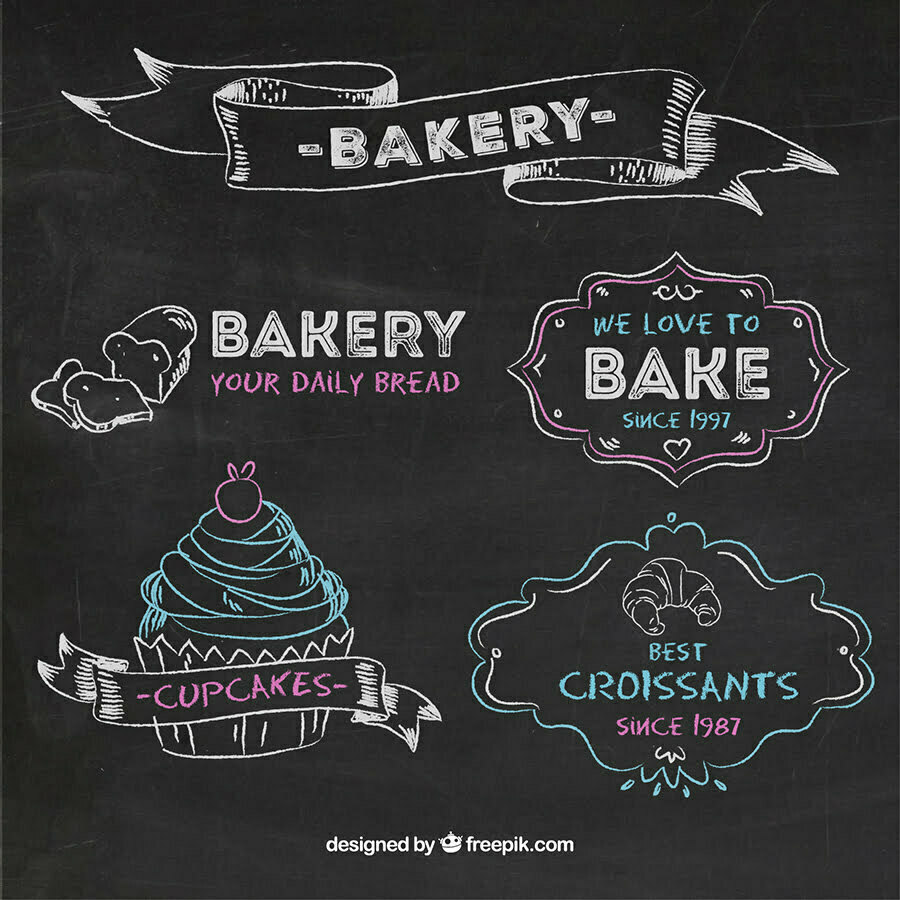 This can include anything from classic chocolate chip cookies to artisanal sourdough bread. By highlighting these top-selling products on your chalkboard, you're giving customers an idea of what they should try first and what's been tried and tested by others.
It also creates a sense of urgency for those who may be afraid their favorite item will sell out before they get there! Make sure to update this list regularly so that it stays current with customer preferences and seasonal changes in demand.
Personalized Cupcakes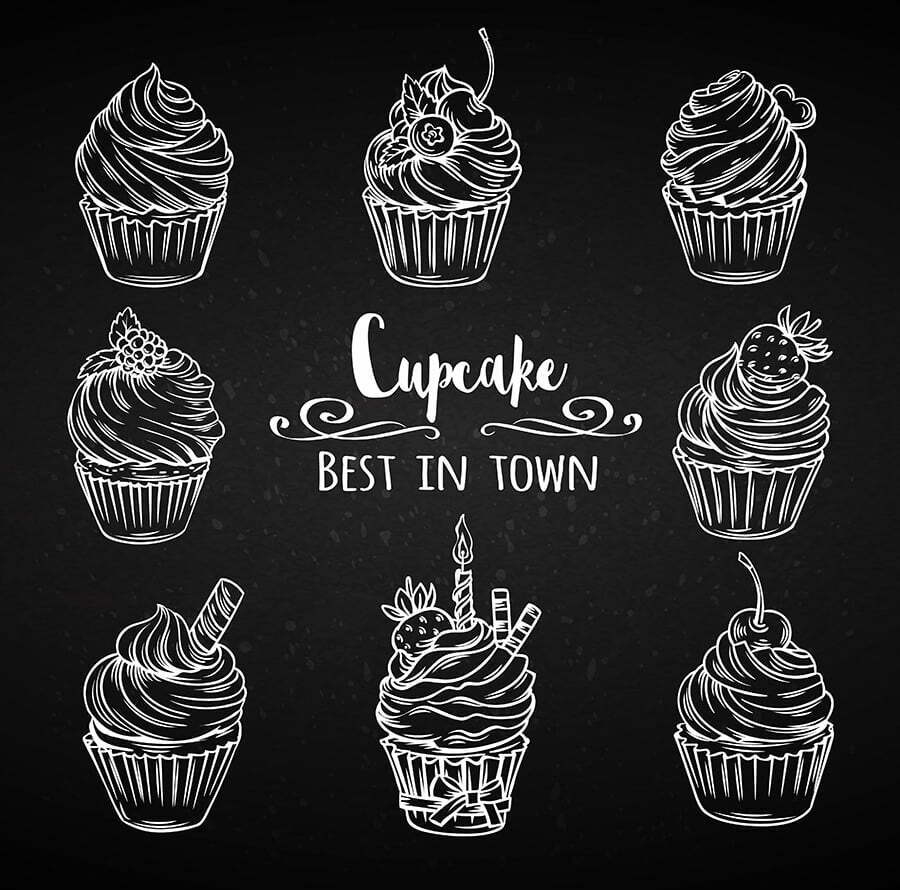 Whether it's a birthday, wedding, or corporate event, these sweet treats can be customized with names, logos, or even photos. Many bakeries offer this service and allow customers to choose the flavor of the cupcake as well as the frosting color and design.
Personalized cupcakes make for great party favors or gifts that are sure to impress guests with their personal touch.
Gourmet Cookies
These cookies are made with high-quality ingredients and come in unique flavors that you won't find anywhere else. From classic chocolate chip to exotic combinations like lavender and honey, gourmet cookies offer something for everyone.
One of the best things about gourmet cookies is their versatility. They can be enjoyed as an indulgent snack or used to elevate your dessert game at dinner parties or special occasions.
Some bakeries even offer customizable options where you can choose your own mix-ins, toppings, and shapes.
When it comes to presentation, bakery chalkboards are the perfect way to showcase these delectable treats. Use colorful chalk markers to write out flavor descriptions and pairings that will entice customers into trying something new.
Tasty Trio (scone, Croissant, Muffin)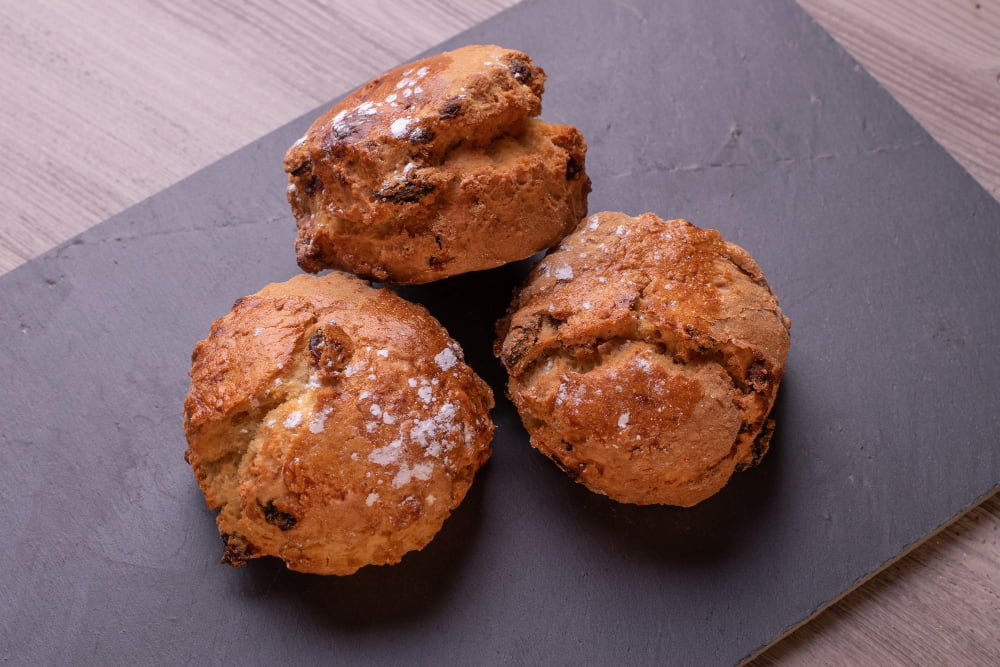 This trio typically includes a scone, croissant, and muffin. The scone provides the perfect balance between sweet and savory with its crumbly texture and buttery flavor.
The croissant offers flaky layers of pastry that melt in your mouth with every bite while the muffin adds an extra touch of sweetness to this delicious combination. By offering these three items together as part of your bakery chalkboard menu, you can satisfy different cravings all at once!
Coffee and Pastry Combo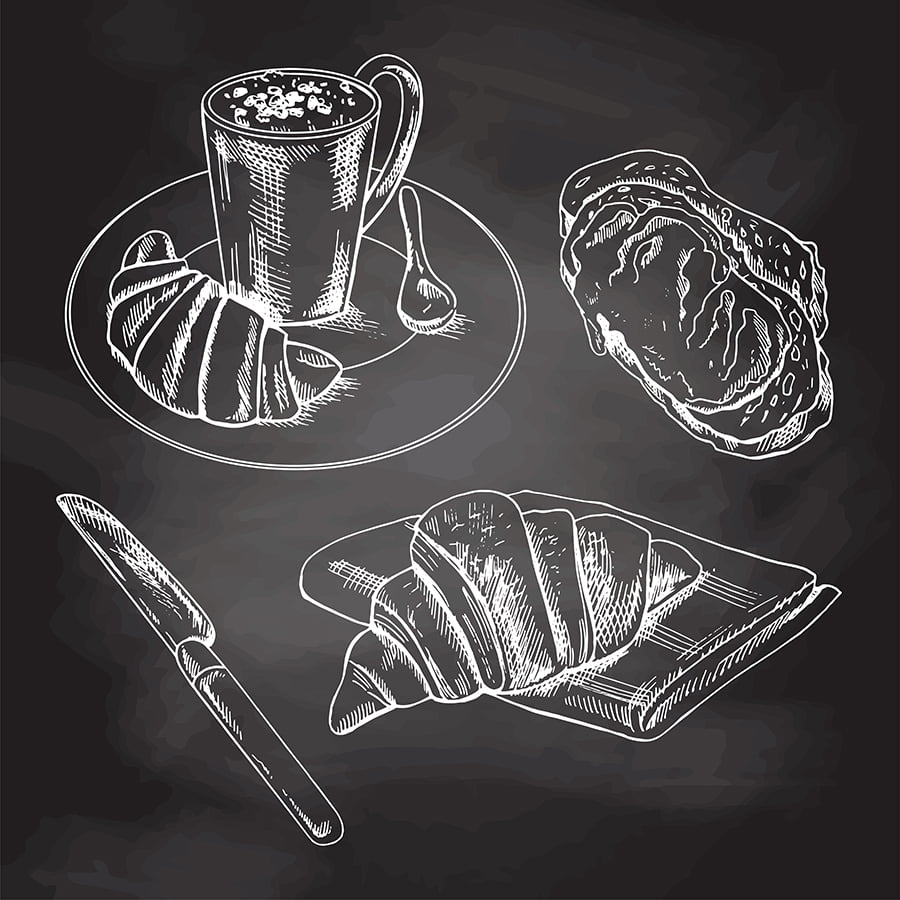 Whether you're in the mood for a flaky croissant or a decadent chocolate muffin, there's nothing quite like enjoying it with your favorite cup of joe. Many bakeries offer special deals on these combos, making them an affordable treat for any time of day.
Plus, the caffeine boost from the coffee pairs perfectly with the sugar rush from your pastry choice! So next time you visit your local bakery, be sure to ask about their coffee and pastry combo options – it might just become your new go-to order.
Miniature Dessert Sampler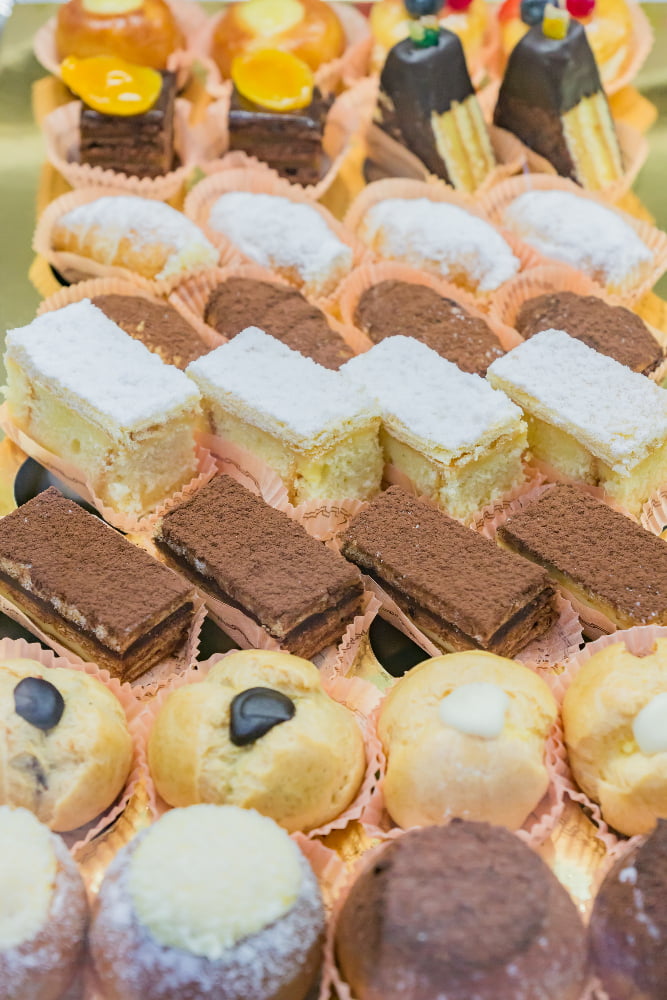 This option is perfect for those who want variety or are looking for smaller portions. A bakery can create an assortment of mini desserts such as cupcakes, tarts, macarons, and brownies that showcase their best flavors and designs.
The sampler can be presented on a platter or in individual boxes with each dessert labeled so the customer knows what they are trying. It's also an excellent choice for events like weddings or corporate gatherings where guests may want to try multiple items but don't have the space (or appetite) for full-sized servings.
Signature Sandwiches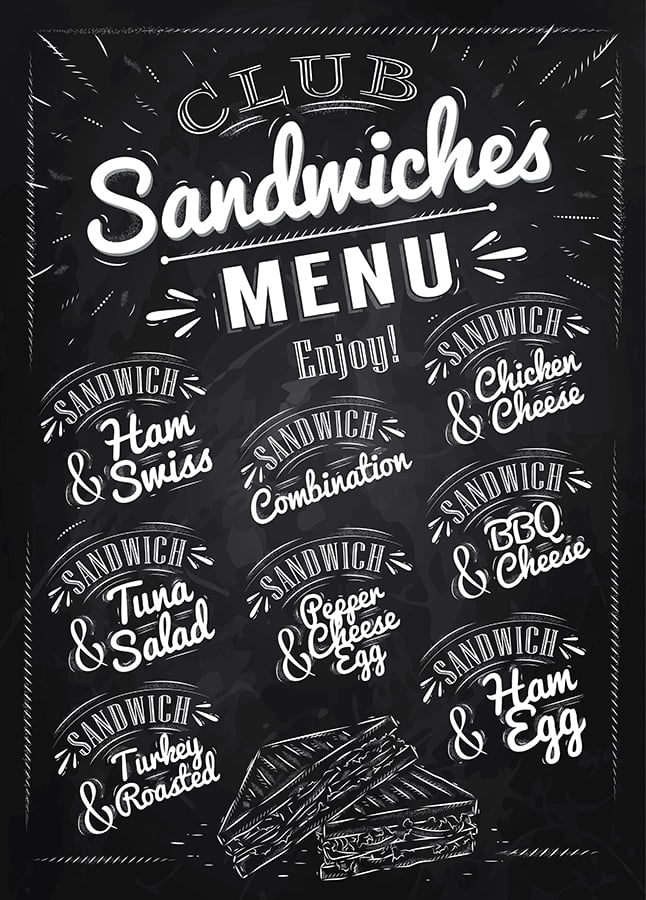 These sandwiches can be made with freshly baked bread, artisanal meats, and locally sourced produce. Some popular signature sandwich options include turkey cranberry on sourdough bread, roast beef with horseradish mayo on rye bread, or grilled cheese with bacon jam on brioche bun.
Customers will appreciate the creativity of these sandwich combinations and may even come back for more!
Breakfast Pastries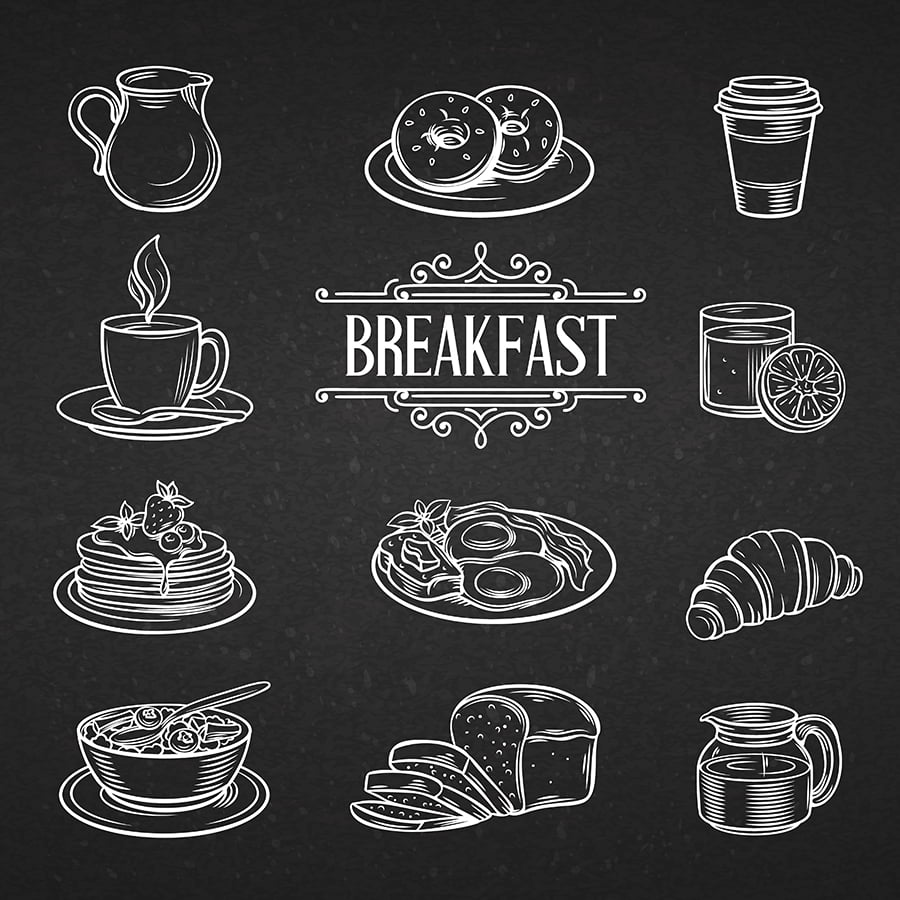 They offer customers a quick and easy breakfast option that can be enjoyed on-the-go. Some popular breakfast pastries include croissants, danishes, muffins, and cinnamon rolls.
Croissants are flaky and buttery with a light texture that pairs perfectly with coffee or tea. Danishes come in various flavors such as apple, cherry or cheese-filled options which make them an excellent choice for those who prefer something sweet but not too heavy for their morning meal.
Muffins are another favorite among bakery-goers because they come in different varieties like blueberry, banana nut or chocolate chip to name just a few examples of the endless possibilities available to satisfy any taste preference.
Cinnamon rolls have become increasingly popular over the years due to their warm gooey center topped with icing glaze making them perfect comfort food during cold winter mornings.
Kid-friendly Treats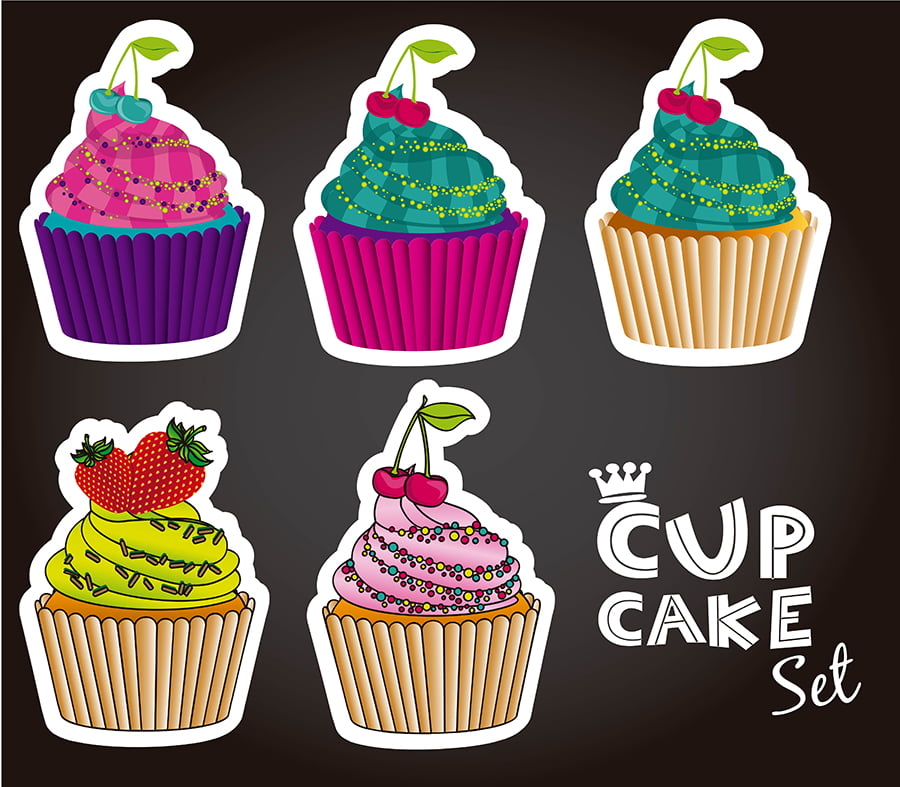 From colorful cupcakes to fun-shaped cookies, there is something for every child's taste buds. Some bakeries even offer decorating classes where kids can create their own sweet masterpieces with frosting and sprinkles.
Don't forget to ask about any allergy-friendly options as well!
International Bakery Showcase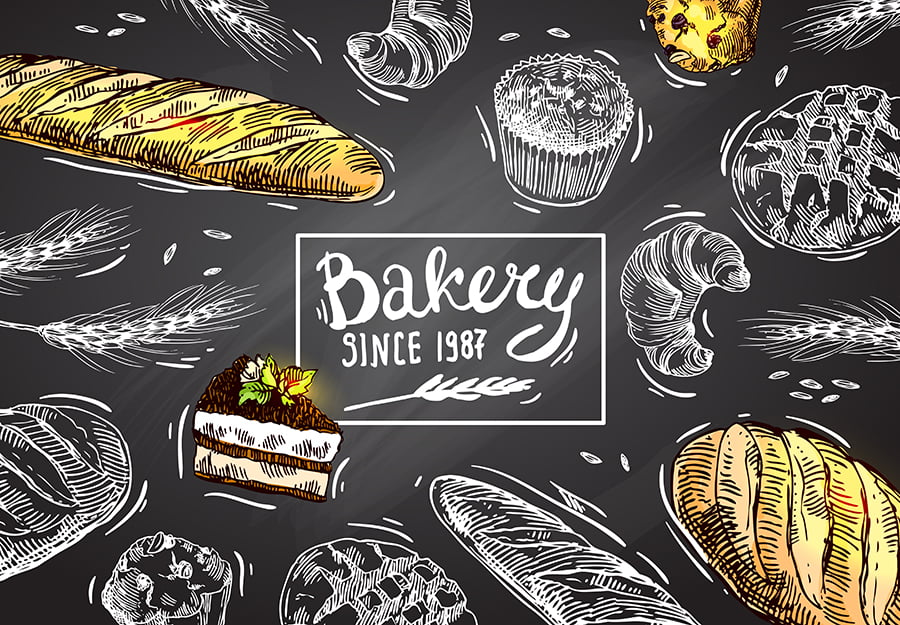 This type of chalkboard can feature treats from around the world, such as French croissants, Italian cannolis, German stollen breads or Japanese mochi cakes. It's a great way to introduce customers to new flavors and cultures while satisfying their sweet tooth cravings.
Make sure to include brief descriptions or images of each item so that customers know what they are ordering. An international bakery showcase can also be rotated periodically with different countries featured each time for added variety and excitement!
Cookiedesign Competition
This can be done during the holiday season or any time of year. Encourage participants to use their creativity and imagination when designing their cookies, providing them with various decorating tools such as icing, sprinkles, and edible glitter.
Offer prizes for the best designs such as gift cards or free baked goods from your bakery. Not only will this event bring in more foot traffic but it also creates a sense of community among your customers while showcasing the talent within your local area!
Cake-decorating Classes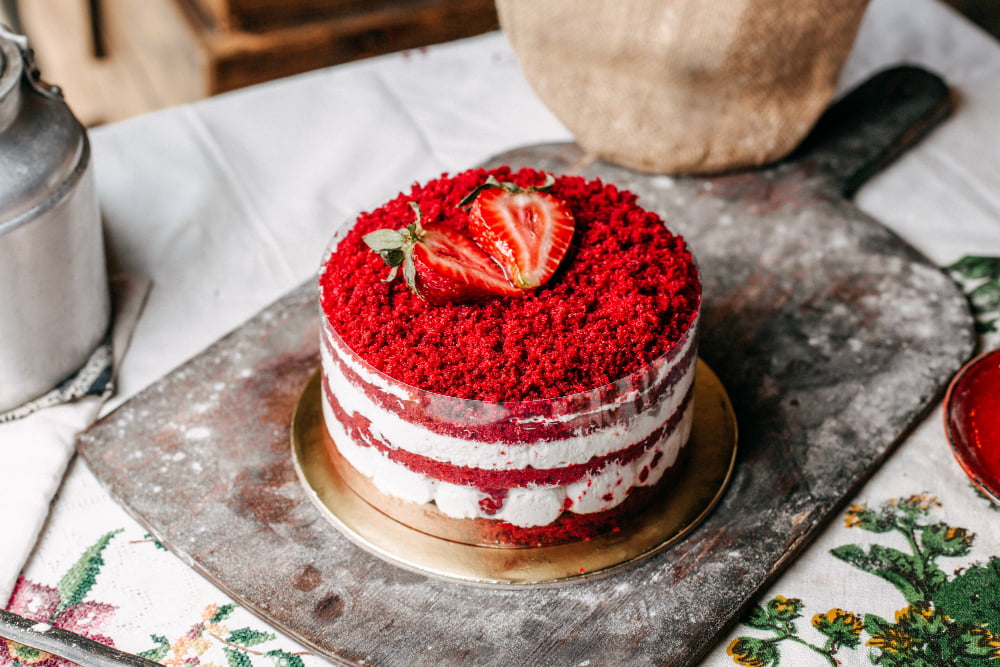 Many bakeries offer these classes, which can range from beginner level to advanced. In these classes, you will learn how to decorate cakes with frosting, fondant, and other edible decorations.
You'll also get tips on how to create different designs such as flowers or intricate patterns. These classes are perfect for anyone who wants to improve their baking skills or just have a fun night out with friends!
"Baker's Surprise" Mystery Treat
This could be anything from a new flavor of cupcake to an experimental pastry creation. Customers love the excitement and anticipation of trying something new, and it can also help you test out potential menu items before committing to them full-time.
Make sure to clearly label that it's a surprise item so customers know what they're getting into, but don't give away any hints about what the treat might be!
Liked reading this? Here's more: