Last updated on September 19, 2023
Discover an array of creative and fun pumpkin chalkboard ideas to elevate your seasonal decor, events, or classroom activities with a touch of autumn charm.
Fall is upon us, and what better way to celebrate the season than with some fun and creative pumpkin decor? If you're looking for a unique twist on the traditional jack-o-lantern, consider using a pumpkin as a chalkboard! With just a little bit of paint and chalk, you can create an eye-catching piece that's not only festive but also functional. In this article, we'll explore 20 different ideas for pumpkin chalkboards that are sure to inspire your inner decorator.
So grab your paintbrushes and let's get started!
In This Post:
Pumpkin-shaped Chalkboard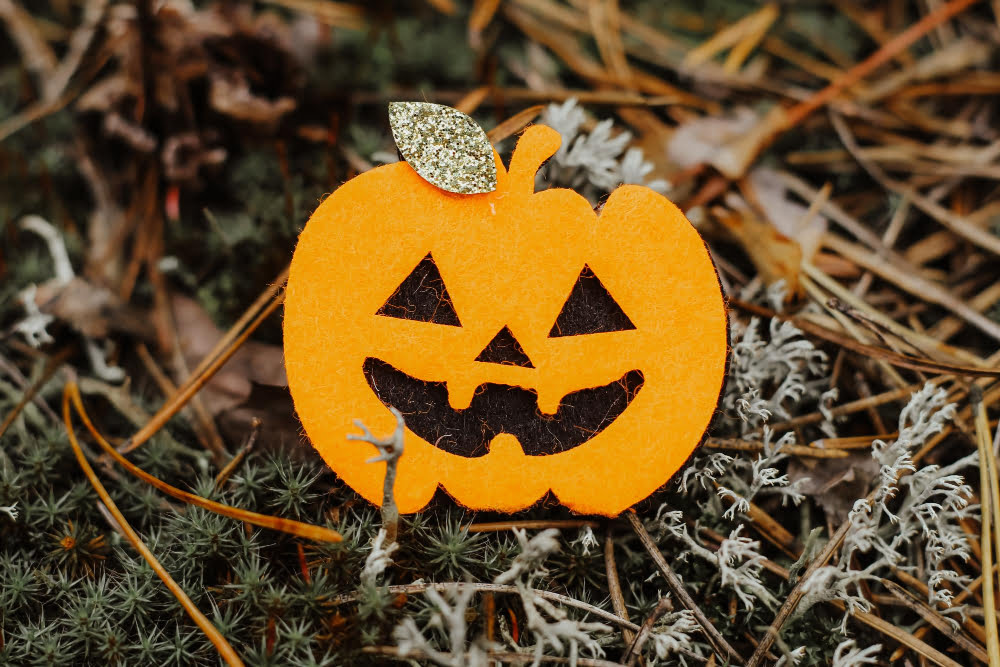 A pumpkin-shaped chalkboard is a fun and creative way to add some seasonal decor to your home or classroom. These chalkboards come in various sizes, from small tabletop versions to larger wall-mounted options.
They can be used for a variety of purposes, such as writing daily reminders or inspirational quotes, displaying menus at fall-themed parties, or even as part of Halloween decorations.
One great thing about pumpkin-shaped chalkboards is that they are versatile and can fit into any style of decor. You can keep it simple with classic orange pumpkins or get creative with different colors like white pumpkins for a more modern look.
When choosing the perfect pumpkin-shaped chalkboard for your space, consider the size you need and where you want to place it. A smaller option may work well on a mantel while larger ones could make an eye-catching statement piece on an empty wall.
Chalkboard Pumpkin Patch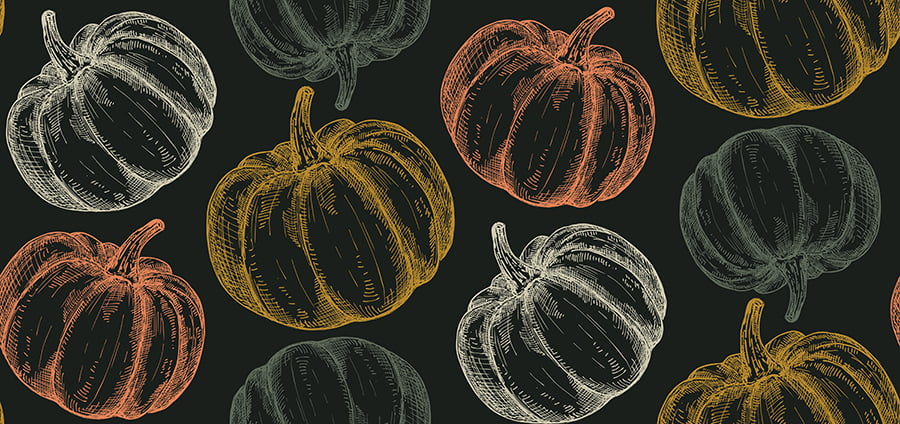 Instead of using real pumpkins that will eventually rot, you can draw them on a chalkboard surface and enjoy them all season long. To create this look, start by painting a large area of your wall or door with black chalkboard paint.
Then use white or colored chalk to draw different sizes and shapes of pumpkins in rows like they would be in an actual pumpkin patch. You can even add details like stems, leaves, vines, and shadows to make the pumpkins look more realistic.
This idea works great as an accent wall in your living room or as a backdrop for family photos during Halloween parties!
Halloween Countdown Calendar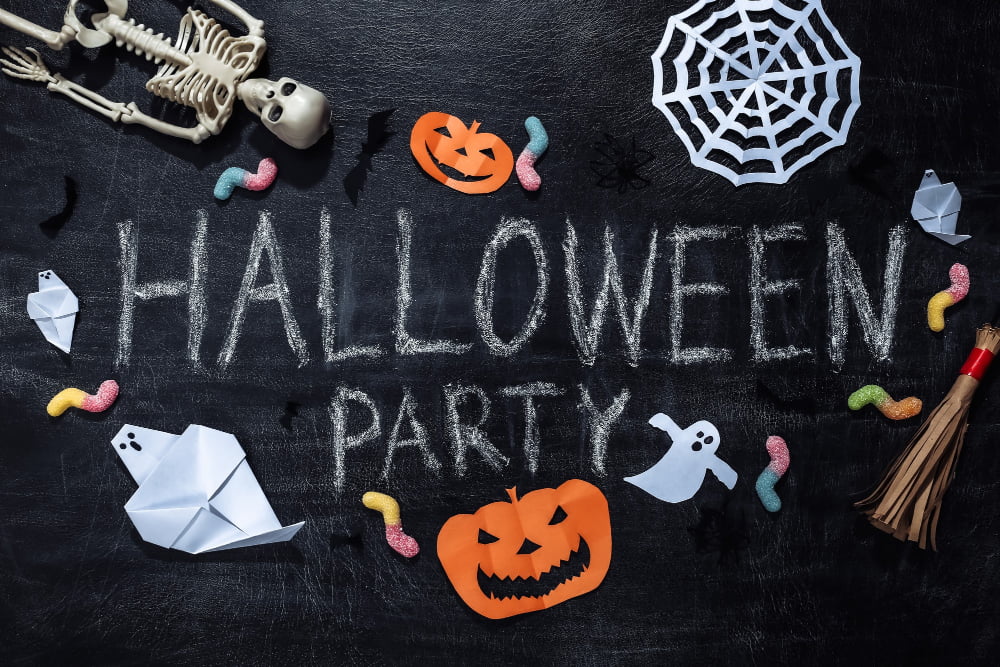 You can create your own pumpkin-shaped chalkboard or use an existing one, then draw numbers on each day leading up to Halloween. Each day, you can add a new decoration or activity idea for the family to enjoy together.
Some ideas include adding spider webs, hanging bats, carving pumpkins, watching scary movies and baking themed treats. This is also a great way for kids to learn about counting down days until an event while having fun at the same time!
Pumpkin Menu Board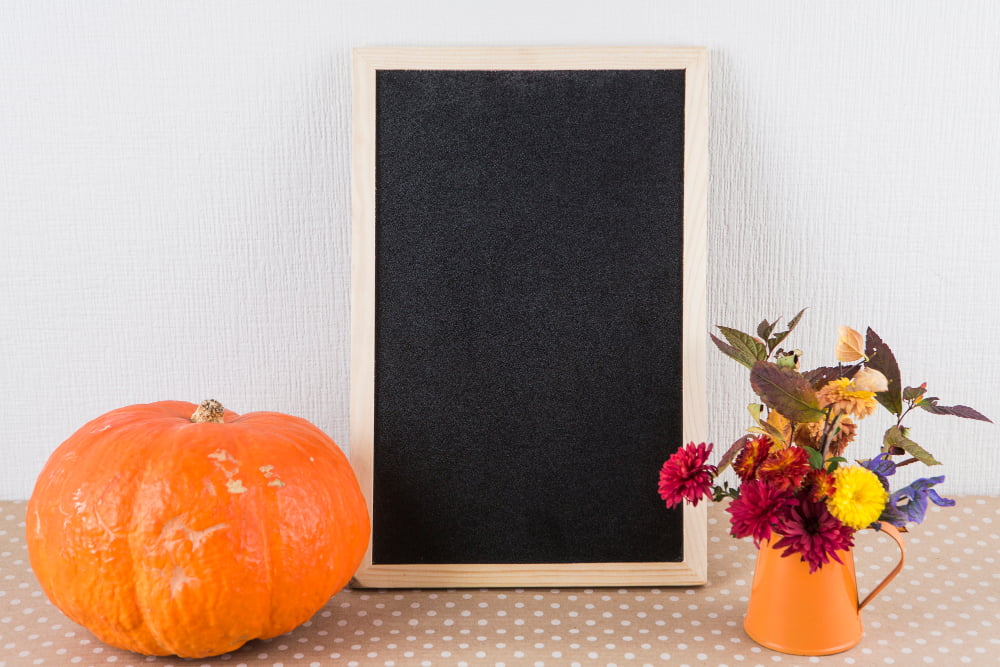 It can be used in restaurants, cafes, or even at home for family dinners. To create a pumpkin menu board, start by painting a large pumpkin with chalkboard paint and let it dry completely.
Then use white chalk markers to write the names of dishes and their prices on the surface of the pumpkin. You can also add some fall-themed decorations such as leaves or acorns around the edges of the board to make it more festive.
A Pumpkin Menu Board is an excellent addition that will not only serve its purpose but also add charm and warmth to any space during autumn months!
Chalk-drawn Pumpkin Faces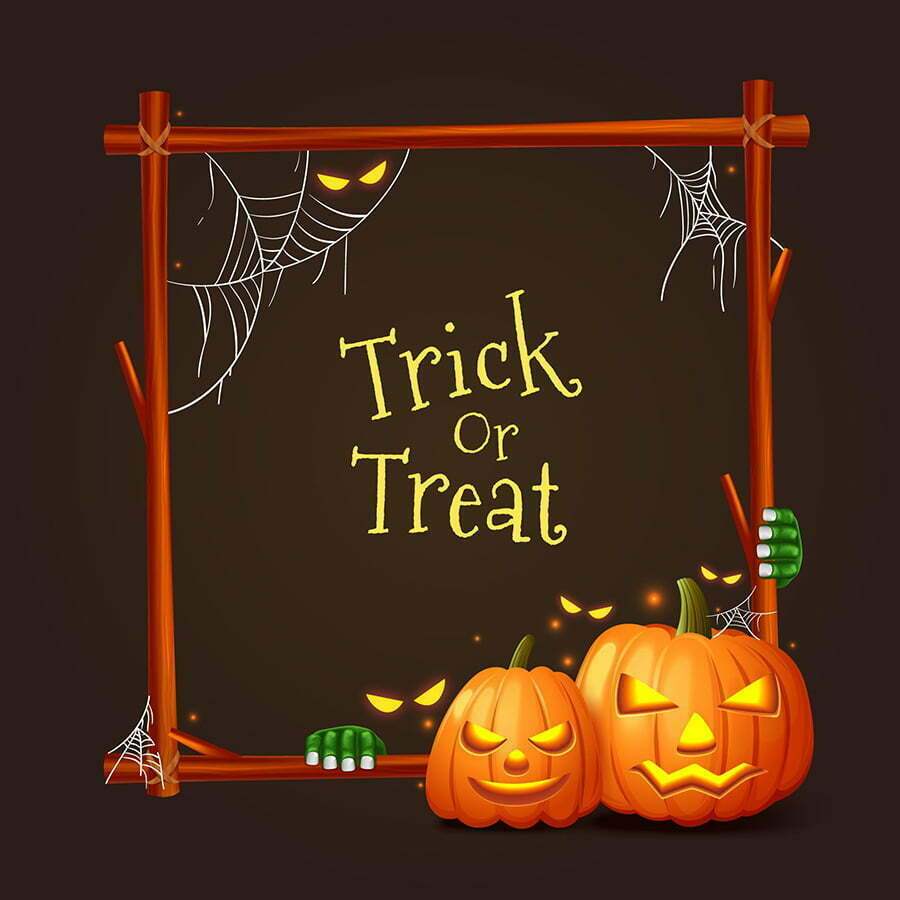 All you need is a pumpkin-shaped chalkboard, some colorful chalks, and your imagination! Draw spooky or silly faces on the pumpkins to create an eye-catching display that will delight trick-or-treaters of all ages. You can also use different colors of chalk to add depth and texture to your designs.
Don't be afraid to get creative with it – the possibilities are endless!
Pumpkin Welcome Sign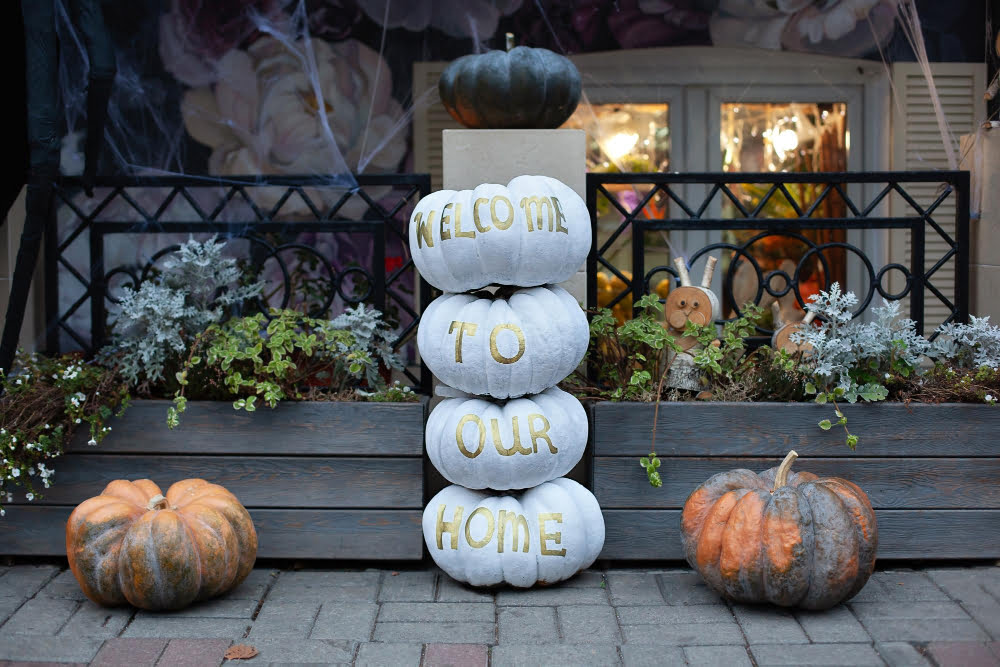 It can be made using a real or artificial pumpkin and some chalkboard paint. Simply paint the front of the pumpkin with chalkboard paint, let it dry, and then write your message on it with chalk.
You can add some embellishments like leaves or twine to make it more festive. Hang your sign on your front door or porch for an inviting touch that will put everyone in a fall mood as soon as they arrive at your home!
Classroom Pumpkin Chalkboard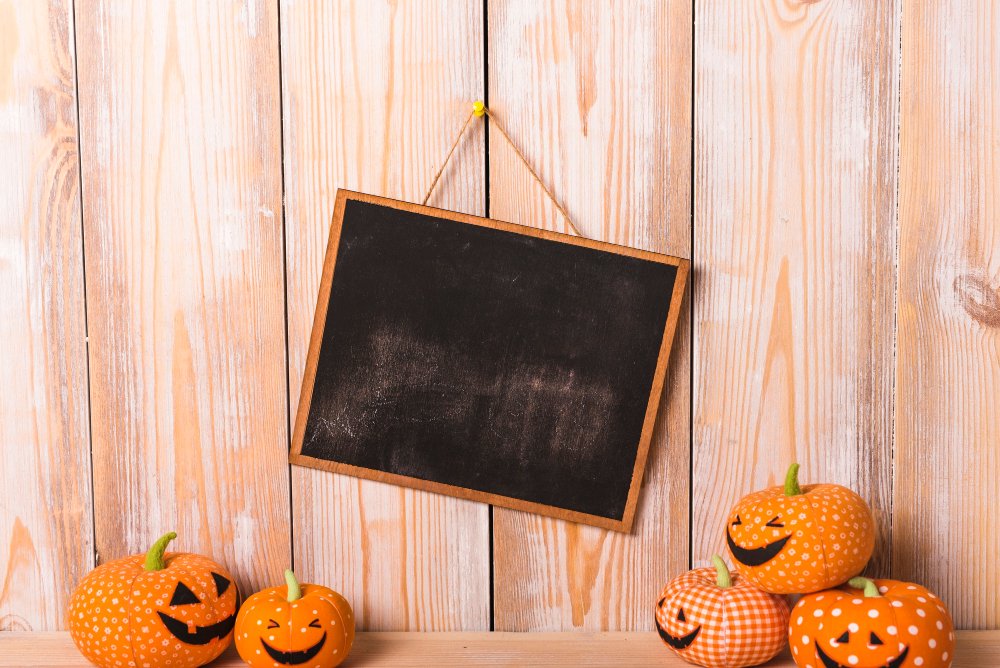 You can use it as a teaching tool by writing daily reminders, important dates, or even math problems on the board. Students will love seeing their work displayed on the pumpkin-shaped chalkboard and it will add some seasonal flair to your classroom decor.
To make this idea come to life, simply paint a large piece of plywood in the shape of a pumpkin and cover with black chalkboard paint. Hang it up in your classroom using sturdy hooks or brackets so that students can easily access it throughout the day.
Chalkboard Pumpkin Wall Art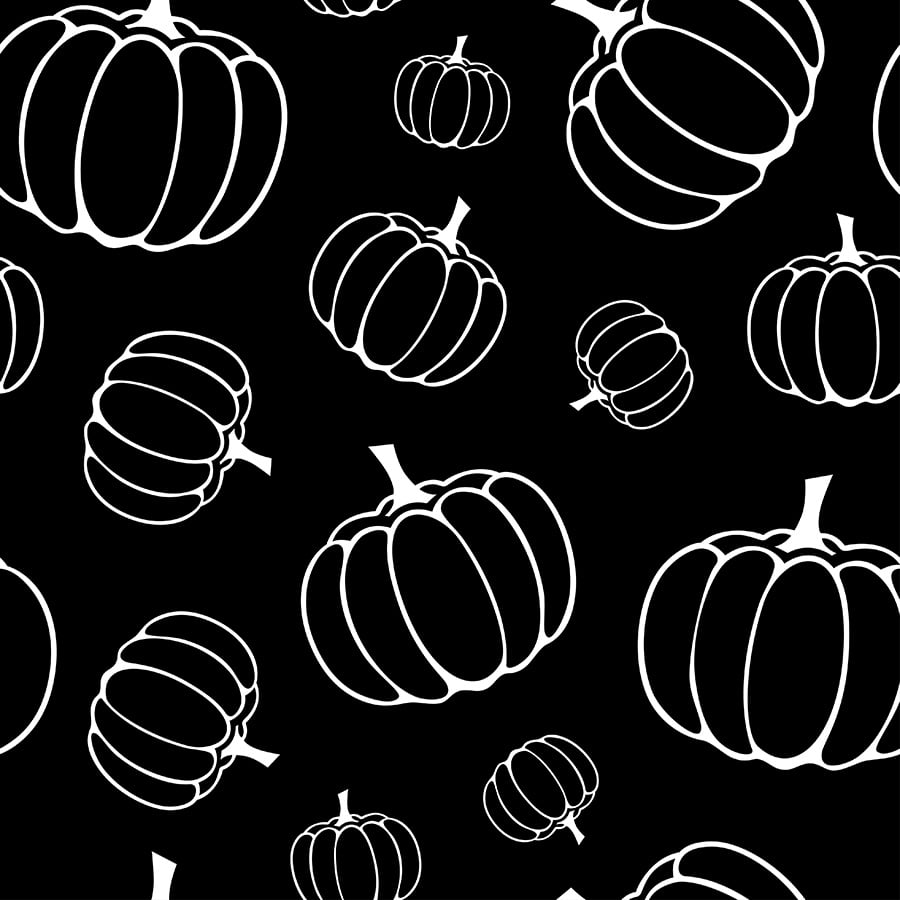 To create this look, start by painting a large pumpkin shape onto a chalkboard or black canvas using white chalk. Then, use colored chalk to add details such as the stem, leaves, and any other designs you desire.
Hang the finished piece on your wall for an eye-catching display that can be easily updated throughout the season with new messages or designs. This DIY project is perfect for those who love to change up their decor frequently without breaking the bank!
Chalkboard Pumpkin Labels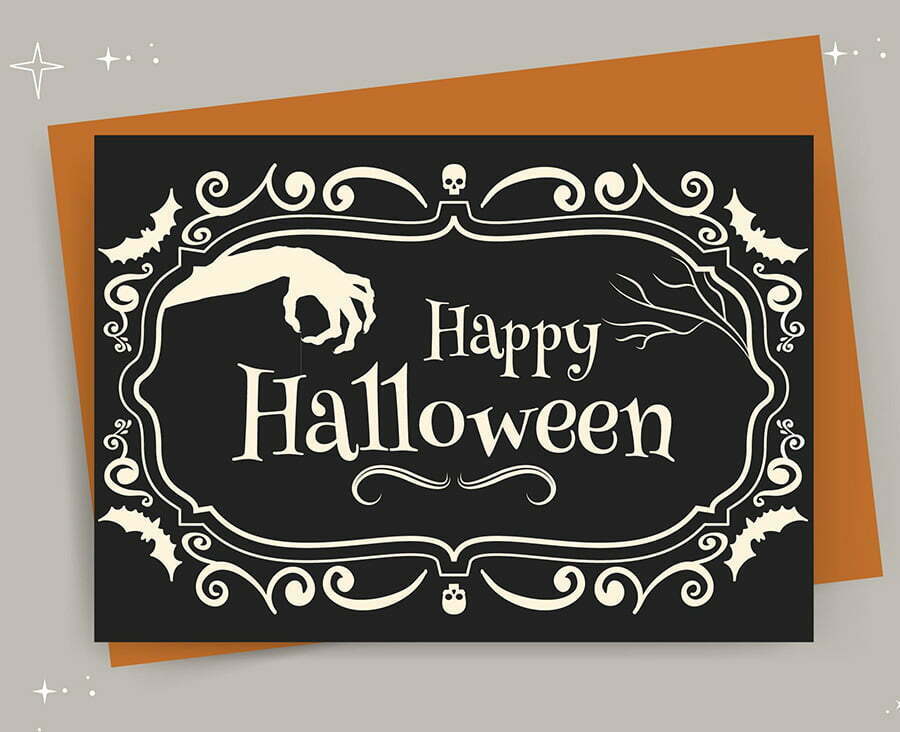 Whether you're hosting a Halloween party or just want to add some festive decor to your home, these labels can be used in many different ways. Simply paint small pumpkins with chalkboard paint and use chalk markers or regular chalk to write on them.
You can label food dishes at parties, organize items in your pantry, or even use them as place cards for Thanksgiving dinner. The possibilities are endless! Plus, since they're reusable year after year, they're an eco-friendly option for labeling that also adds a touch of charm and whimsy to any space.
Thanksgiving Pumpkin Display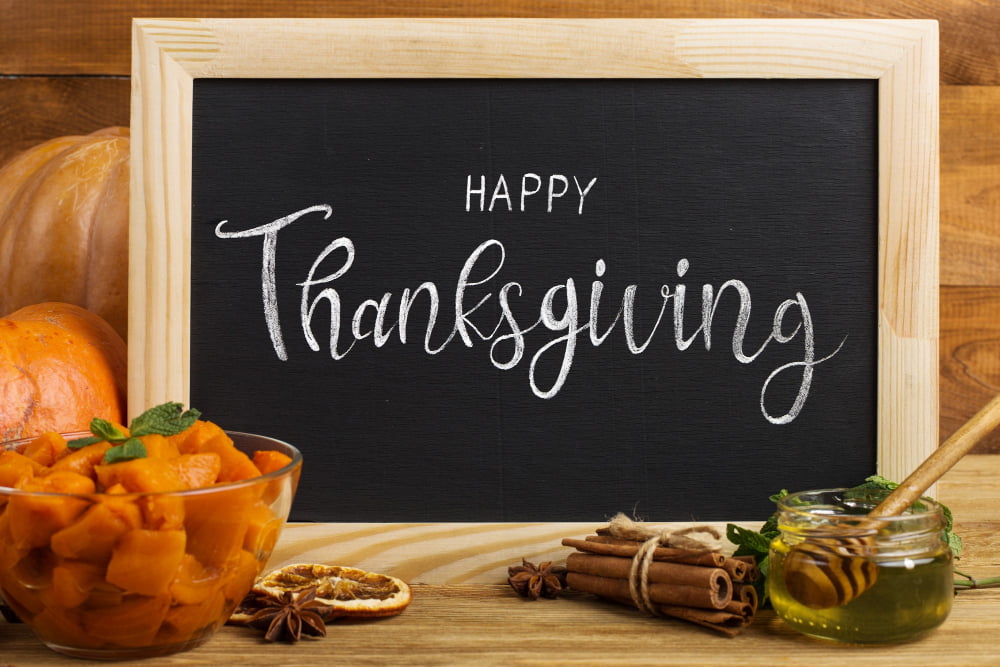 A pumpkin display can be an excellent addition to your Thanksgiving decor. You can use chalkboard pumpkins to write down what you are thankful for or create a beautiful centerpiece by arranging different-sized pumpkins on your table.
You could also paint mini-pumpkins with chalkboard paint and use them as placeholders at each seat setting or label dishes on the buffet table using larger pumpkin-shaped chalkboards. The possibilities are endless when it comes to incorporating pumpkins into your Thanksgiving celebration!
Fall-themed Chalkboard Quotes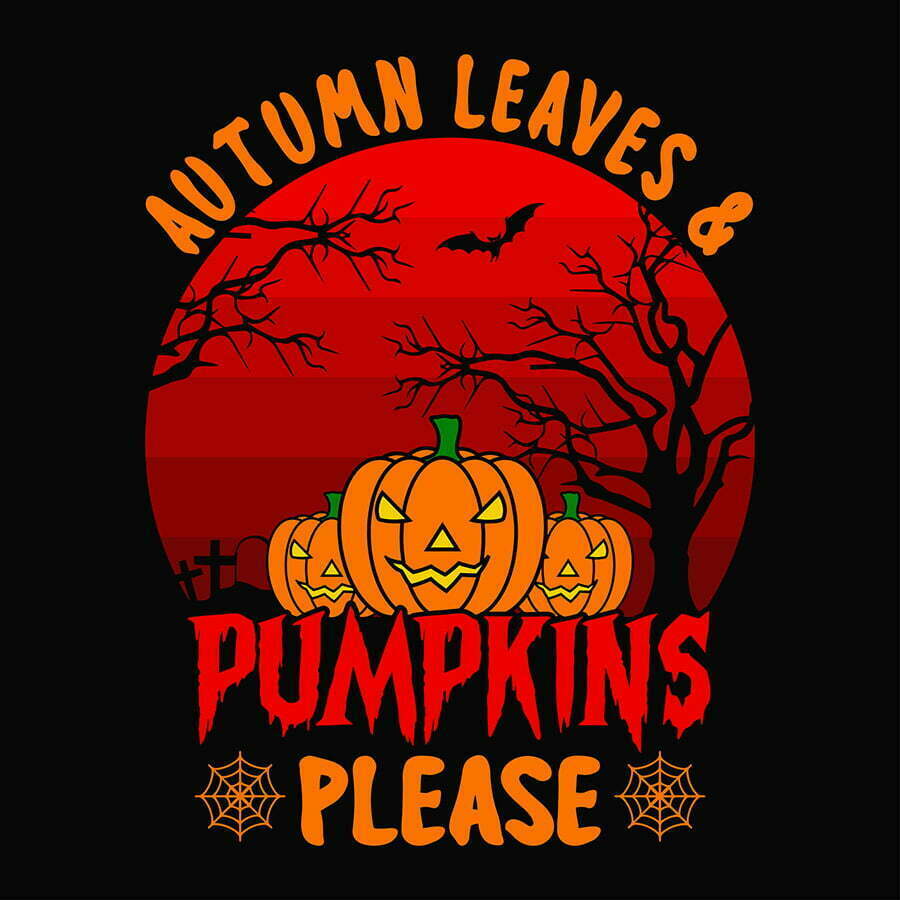 Whether you're looking for something inspirational or just want to capture the essence of autumn, there are plenty of options out there. Some popular fall quotes include "Autumn leaves and pumpkins please," "Sweater weather is better together," and "Every leaf speaks bliss to me, fluttering from the autumn tree." These can be written in beautiful calligraphy or simple block letters on a pumpkin-shaped chalkboard or any other fall-inspired design that suits your style.
With so many different options available, it's easy to find the perfect quote that captures your love for this cozy season!
Chalk-drawn Pumpkin Garland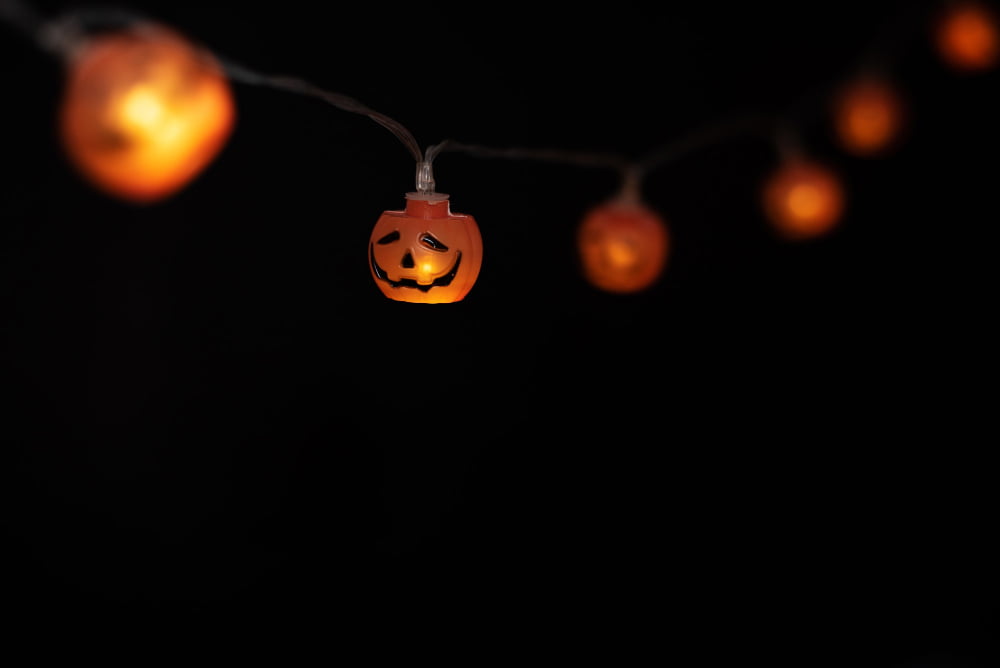 To create this garland, start by drawing pumpkins onto black cardstock with white chalk. Cut out the pumpkins and string them together using twine or ribbon.
You can also add other fall-themed shapes like leaves or acorns for added variety. Hang the garland across a mantel, doorway, or window for an eye-catching display that will bring some autumn charm into any room of your house!
Chalkboard Pumpkin Door Hanger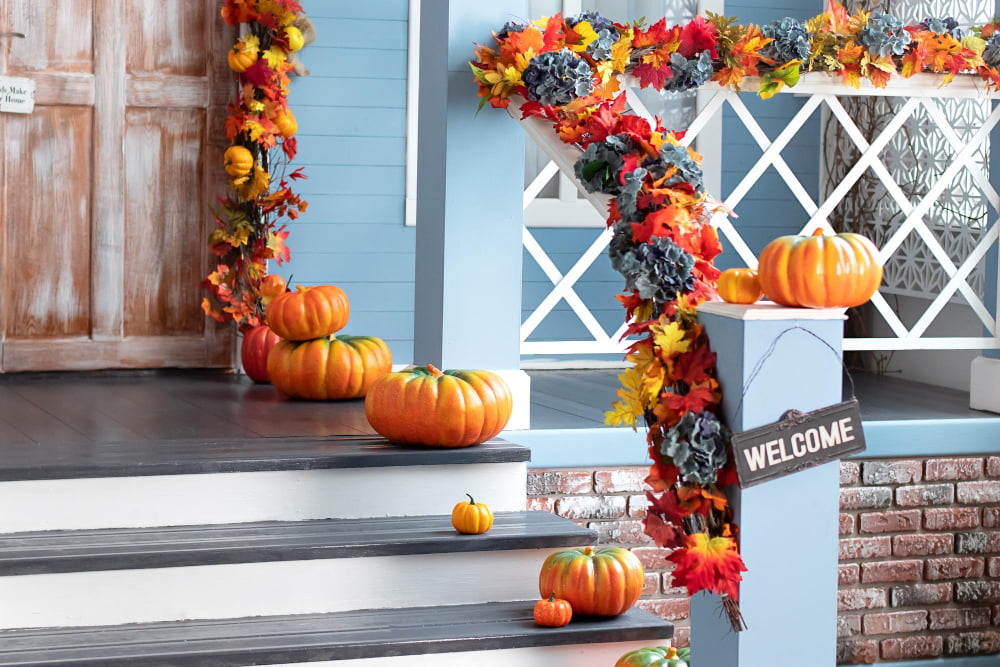 This DIY project involves painting a wooden pumpkin cutout with chalkboard paint and attaching it to a ribbon or twine for hanging on your front door. Once hung, you can use colorful chalk markers to write festive messages or draw fun designs that match the rest of your fall decor.
The best part about this project is that you can easily erase and change up the design throughout the season as often as you like!
Chalk Pumpkin Centerpiece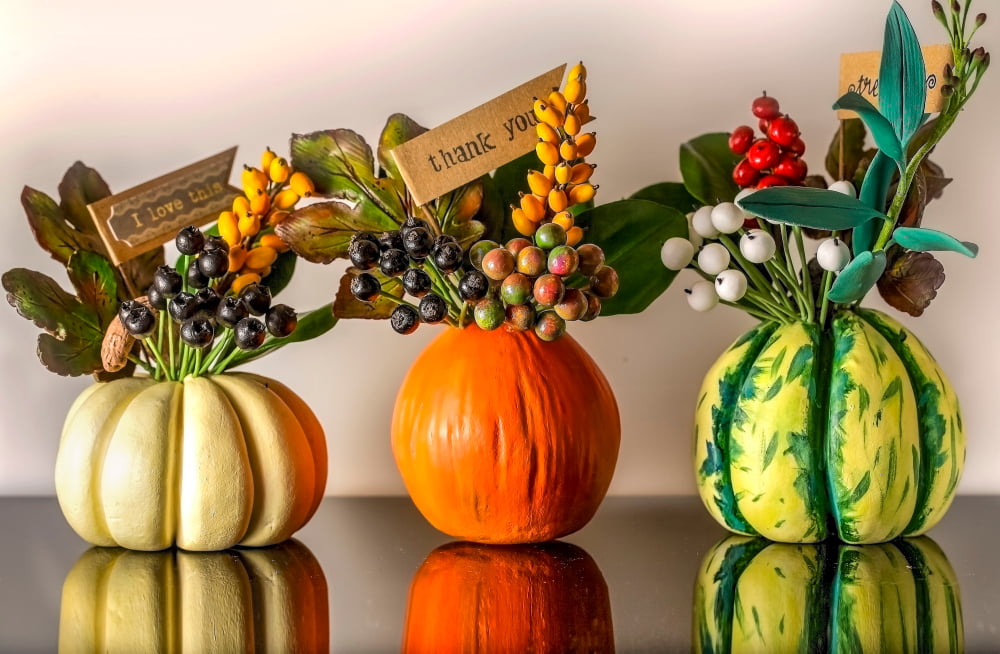 To make this centerpiece, start by selecting a medium-sized pumpkin and cleaning it thoroughly. Once the pumpkin is dry, paint it with chalkboard paint and let it dry completely.
Then use white or colored chalk to draw designs on the surface of the pumpkin such as leaves, vines or even write messages like "Happy Fall" or "Give Thanks". You can also place small candles inside for an added touch of warmth during dinner parties.
This simple DIY project will surely impress your guests while adding a festive touch to any autumnal gathering!
Chalkboard Pumpkin Planters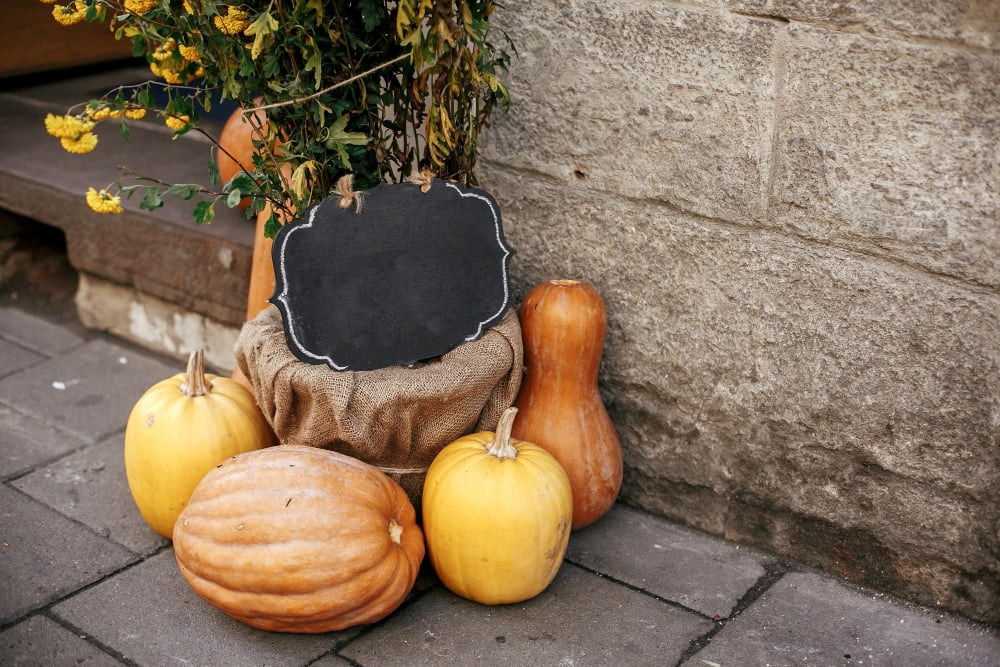 To make these planters, start by painting small pumpkins with chalkboard paint. Once the paint has dried, use chalk or a chalk marker to write the name of your favorite plants on each pumpkin.
Then, cut out a hole in the top of each pumpkin and fill it with soil and your chosen plants.
These mini planters can be used as table centerpieces or placed around your home for an added touch of autumnal charm.
Pumpkin Spice Recipe Board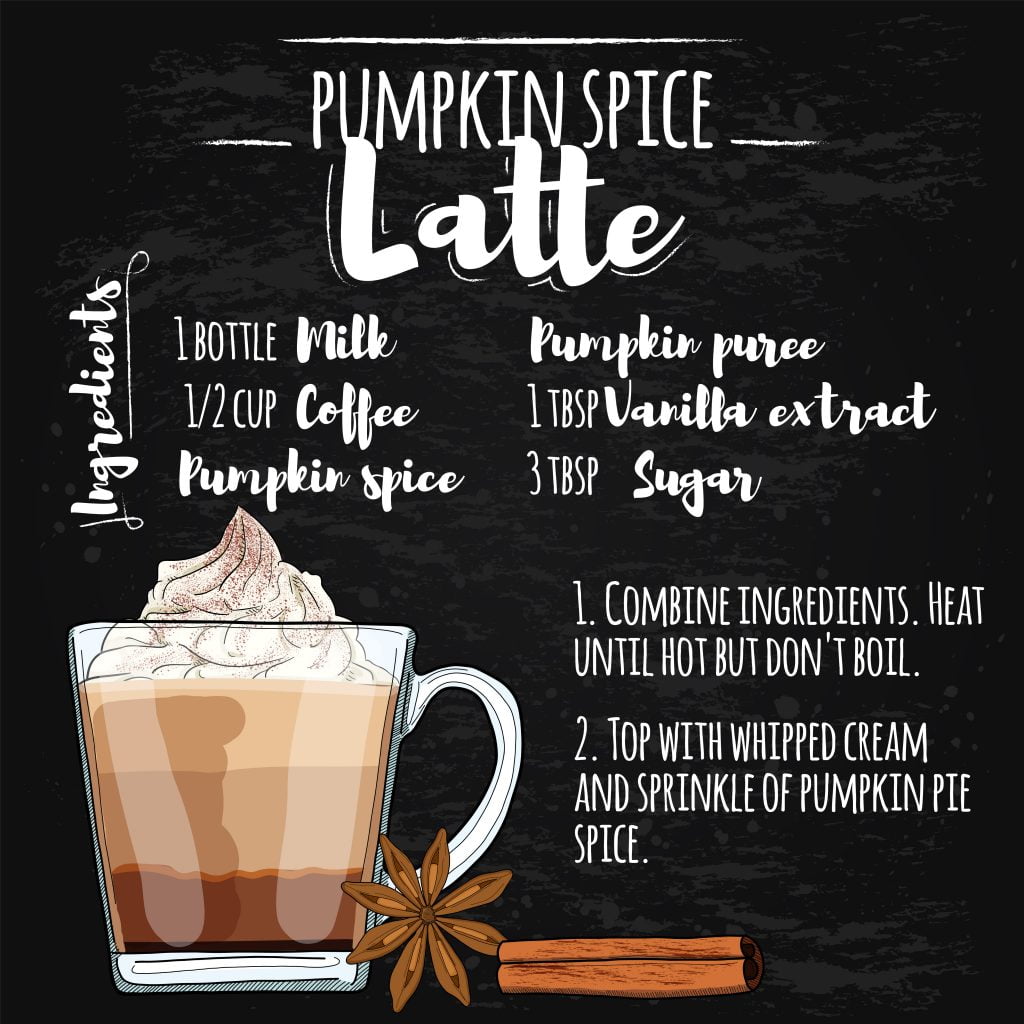 Simply paint a small chalkboard with orange or white chalkboard paint, then use white or black chalk markers to write out your favorite pumpkin spice recipes. Hang it in the kitchen for easy access while cooking or entertaining guests during autumn gatherings.
Some great recipes to include on your board are pumpkin pie, spiced lattes, muffins, and breads. You can even add some decorative elements like pumpkins or leaves around the edges of the board for an extra festive touch!
Hanging Chalkboard Pumpkins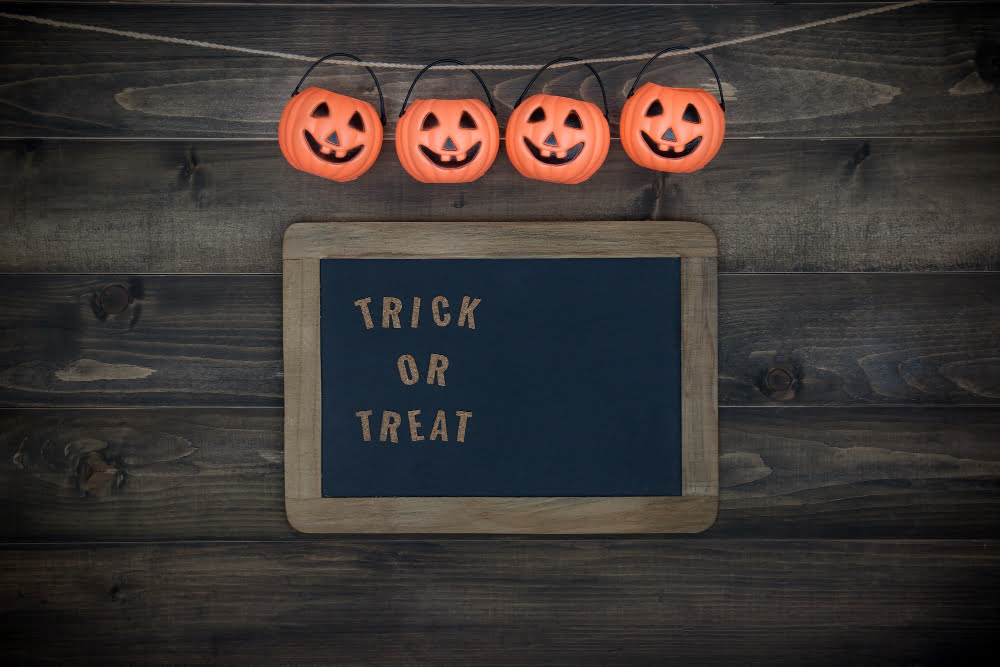 These pumpkins can be made by painting small or medium-sized foam pumpkins with chalkboard paint, then attaching twine or ribbon to the stem of the pumpkin. Once hung up, you can use chalk to write messages or draw designs on the pumpkin surface.
These hanging decorations work well in any room of your house and can be customized with different colored ribbons and painted designs. They also make great party favors for Halloween parties or Thanksgiving gatherings.
Mini Chalk Pumpkin Placeholders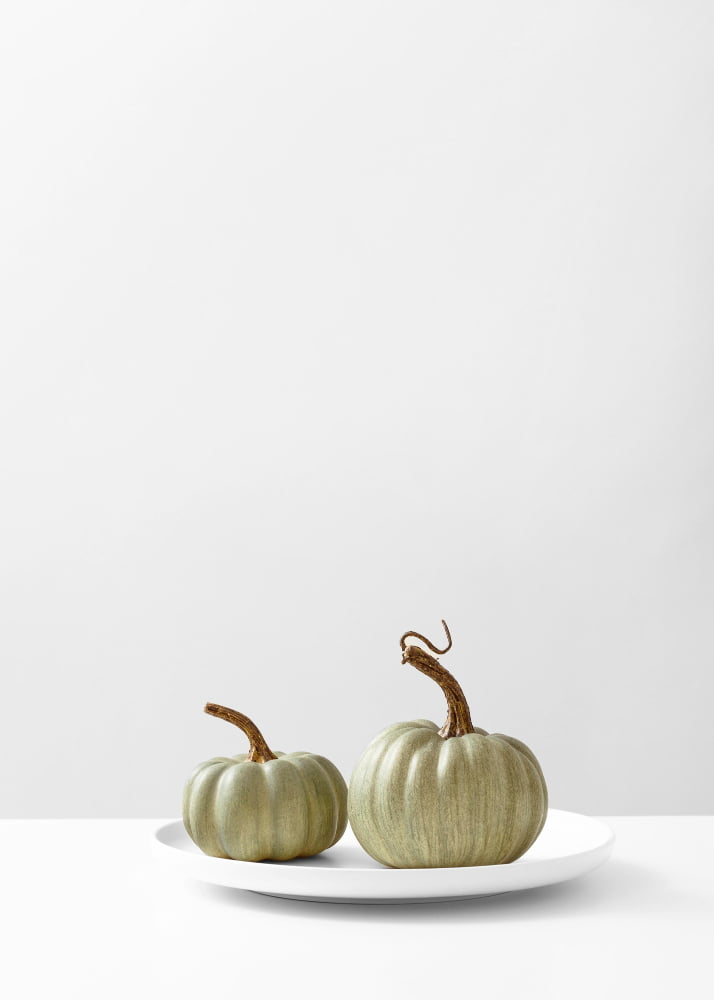 These mini pumpkins can be found at most craft stores, or you can make them yourself by painting small foam balls orange and adding a green pipe cleaner stem. Once you have your mini pumpkins, simply use chalkboard paint to coat the top of each one.
Then, write the name of each guest on their respective pumpkin with white or colored chalk. Not only will these placeholders help guests find their seats easily, but they also double as adorable fall decor for your home!
Pumpkin Art Chalk Fest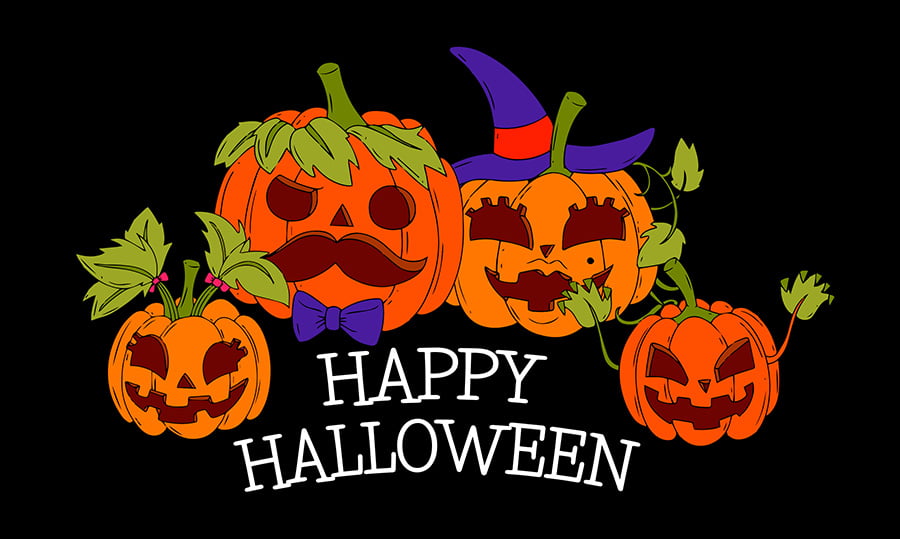 This event brings together artists of all levels to showcase their skills on pumpkins using chalk. Participants can create anything from spooky Halloween scenes to beautiful autumn landscapes, making it an exciting activity for both kids and adults alike.
To host your own pumpkin art chalk fest, you will need some large pumpkins, colorful sidewalk chalks, and a clear sealant spray. Start by cleaning the surface of each pumpkin with a damp cloth before applying any artwork with the chalks.
Once finished drawing your design on each pumpkin, use the clear sealant spray to protect it from smudging or fading.
Chalk-drawn Pumpkin Vines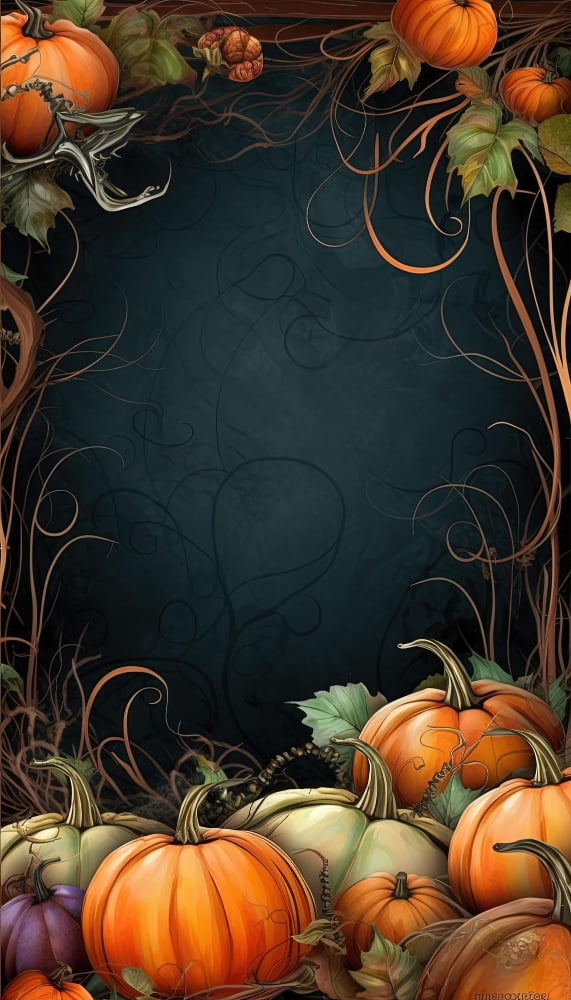 These vines can be drawn in various styles, from realistic and detailed to simple and whimsical. You can use different shades of green for the leaves and stems, or even incorporate other fall colors like orange or brown.
Adding small pumpkins along the vine is also a great touch! This idea works well as part of an overall autumn-themed display or as a standalone piece on your chalkboard wall at home.
Liked reading this? Here's more: