Last updated on July 31, 2023
Discover a variety of creative and eye-catching chalkboard ideas for your restaurant that will not only enhance the ambiance but also boost customer engagement and satisfaction.
Looking for a creative and functional way to spruce up your restaurant's decor? Consider adding a chalkboard! Not only do they add a rustic and charming touch, but they also provide an opportunity to showcase daily specials, promotions, or even fun quotes. With so many possibilities, it can be overwhelming to decide on the perfect design for your establishment.
In this article, we've compiled 20 unique and eye-catching chalkboard ideas that are sure to impress your customers and elevate the overall ambiance of your restaurant. So let's dive in!
In This Post:
Daily Specials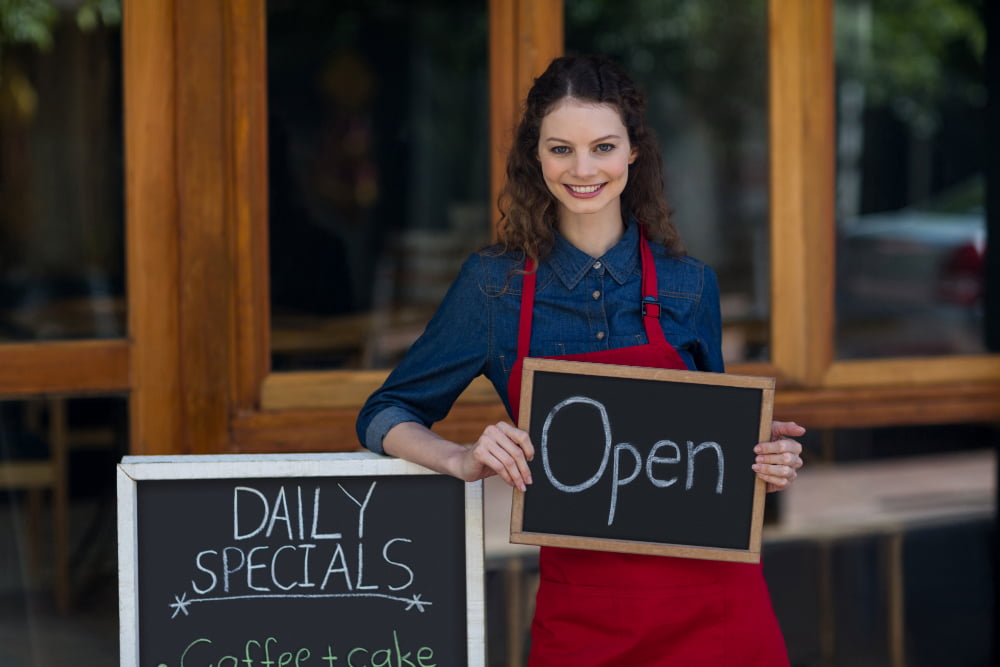 Restaurants can use chalkboards to showcase their daily specials. This is a great way to entice customers with unique dishes that are only available for a limited time.
Daily specials can include anything from fresh seafood catches, seasonal produce, or experimental recipes the chef wants to try out. By highlighting these items on a chalkboard, restaurants create an air of exclusivity and excitement around their menu offerings.
Customers will feel like they're getting something special and one-of-a-kind when they order off the daily specials board.
Happy Hour Menu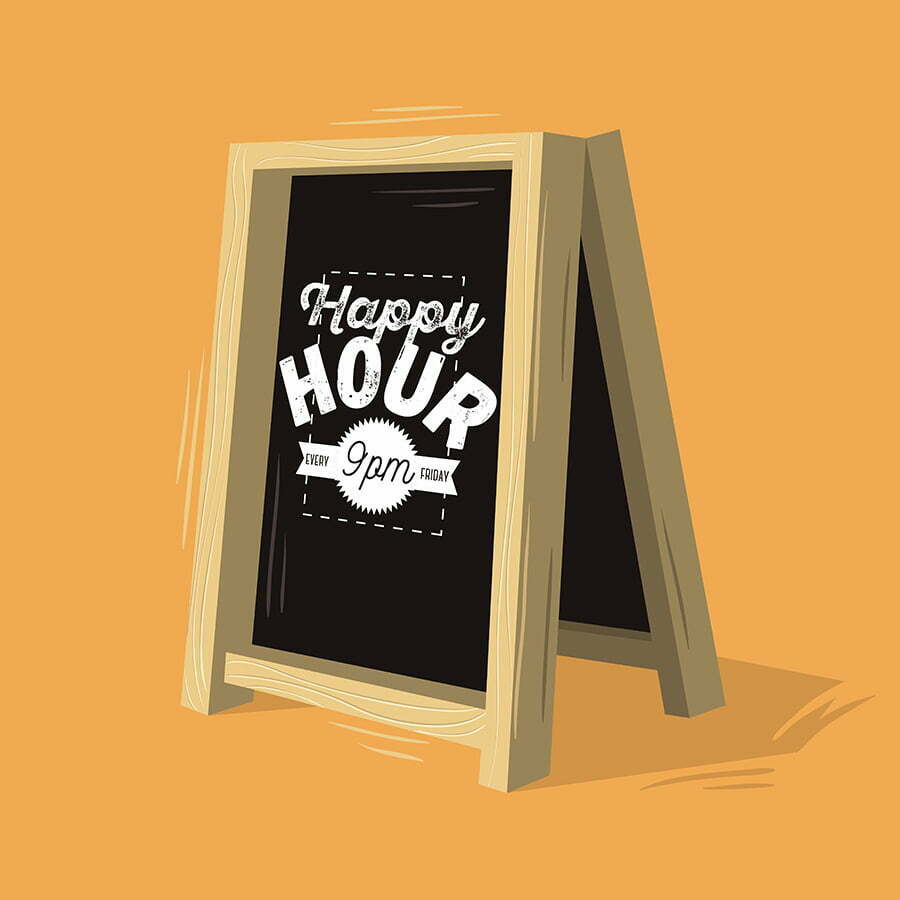 Highlighting discounted drinks and appetizers can attract customers during slower hours of the day. Consider featuring popular items such as beer, wine, or cocktails that pair well with small plates like sliders or nachos.
Don't forget to include the time frame for happy hour and any restrictions on which days it is available. A creative design can make your happy hour specials stand out from competitors in the area!
Seasonal Dishes
By incorporating seasonal ingredients, you can offer unique flavors that customers may not be able to find elsewhere. Consider using fall favorites like pumpkin or butternut squash in soups or as a side dish, or feature winter vegetables like Brussels sprouts and sweet potatoes in entrees.
In the spring and summer months, highlight fresh produce such as berries, tomatoes, and corn for salads or appetizers. Not only will seasonal dishes add variety to your menu offerings but they also show that you're keeping up with current food trends while supporting local farmers at the same time!
Chef's Recommendations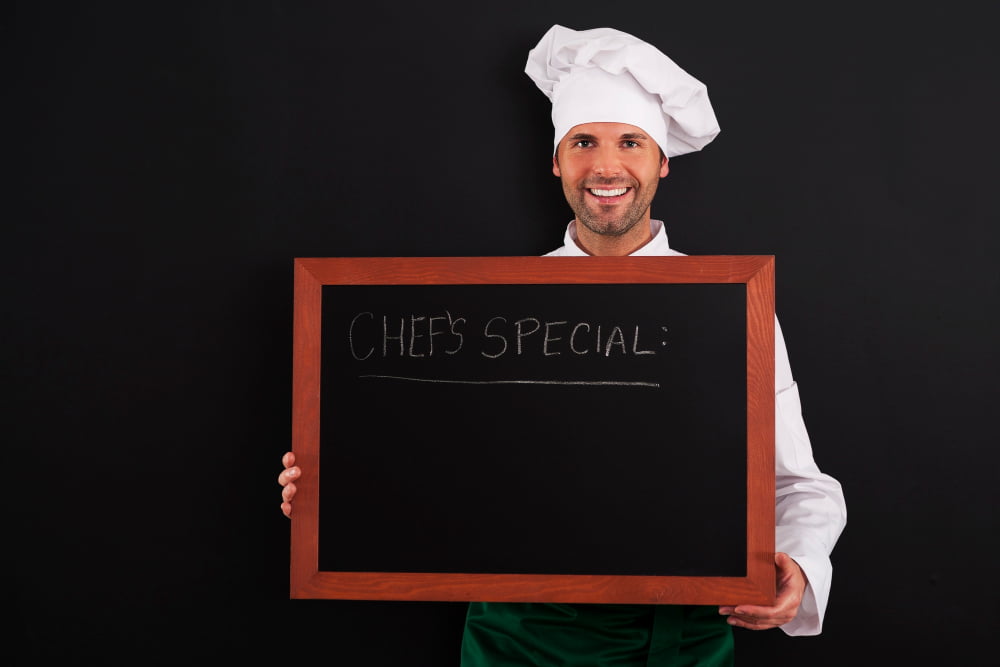 These dishes are usually unique, creative, and made with high-quality ingredients. A chalkboard can be an excellent platform to highlight these special menu items that customers may not find anywhere else.
The chef's recommendations section on a chalkboard can include anything from appetizers to entrees or desserts. It could also feature daily specials or seasonal dishes that reflect the current availability of fresh produce and seafood.
To make this section more appealing, restaurants can add mouth-watering descriptions of each dish along with their prices. This will help customers decide what they want to order while also giving them an idea about what makes these dishes so special.
Signature Cocktails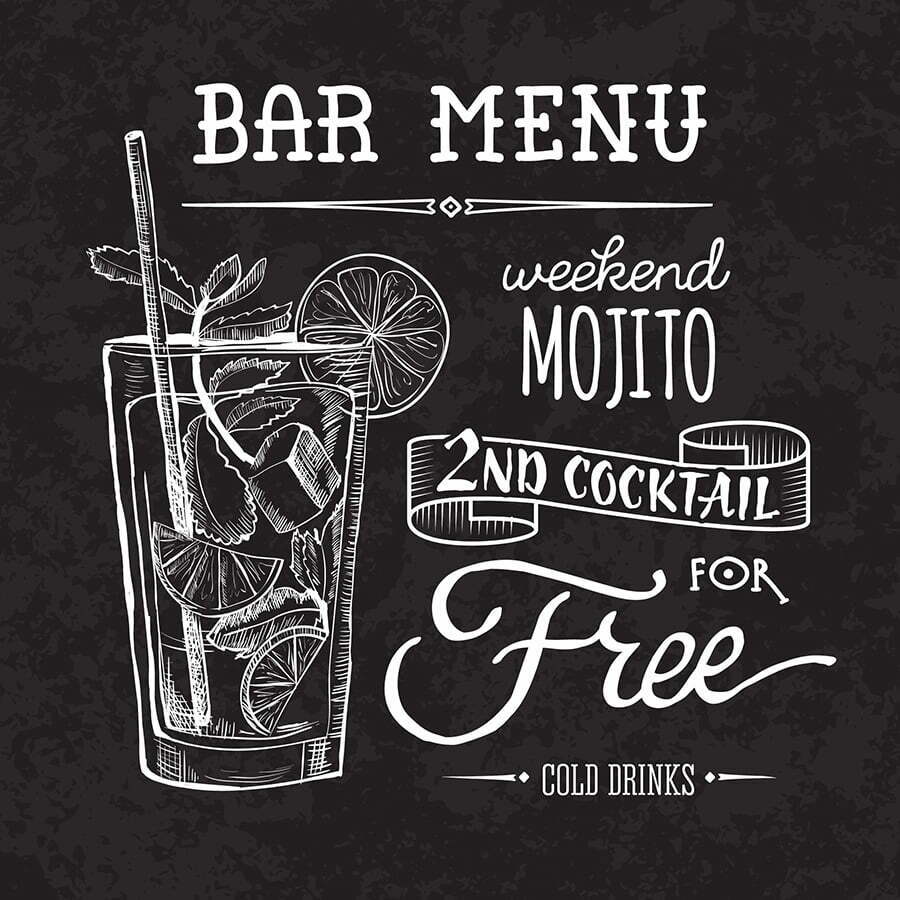 A chalkboard is the perfect place to highlight these special drinks, which can be named after local landmarks or ingredients, or even inspired by popular culture. Consider featuring seasonal flavors like pumpkin spice in the fall or refreshing citrus blends in the summer.
Don't forget to include a brief description of each cocktail's ingredients and flavor profile so customers know what they're ordering before they take their first sip!
Local Ingredients Spotlight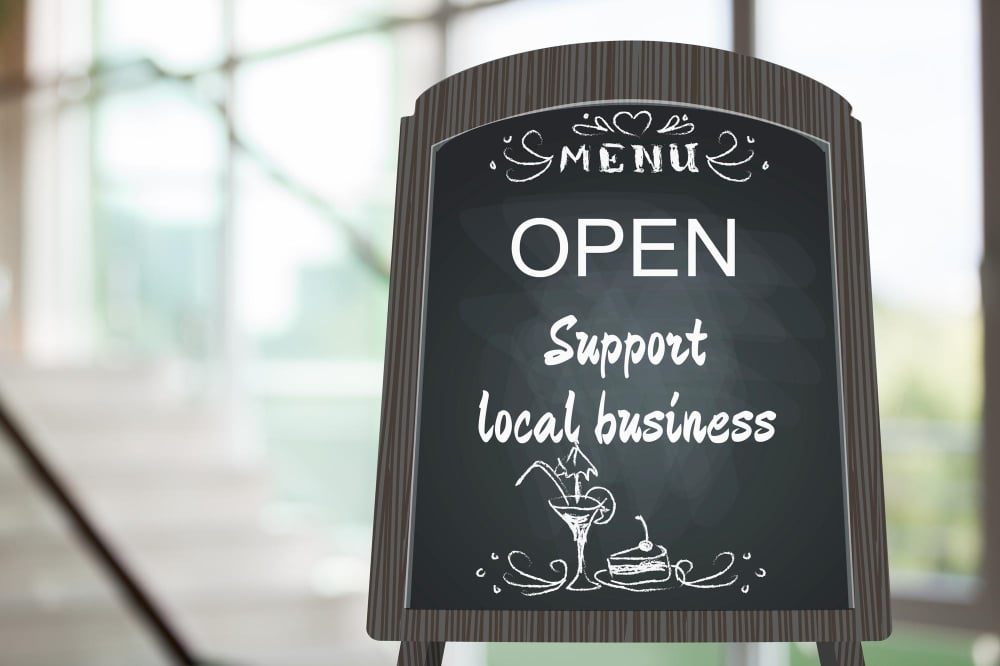 Not only do they support local farmers and businesses, but they also provide customers with fresh and unique flavors that can't be found elsewhere. Consider using your chalkboard to highlight dishes that feature locally sourced ingredients such as produce, meats or cheeses.
This not only adds an element of transparency to your menu but also shows a commitment to sustainability which is important for many diners today. Be sure to include the name of the farm or producer where possible so customers can learn more about where their food comes from!
Vegetarian Options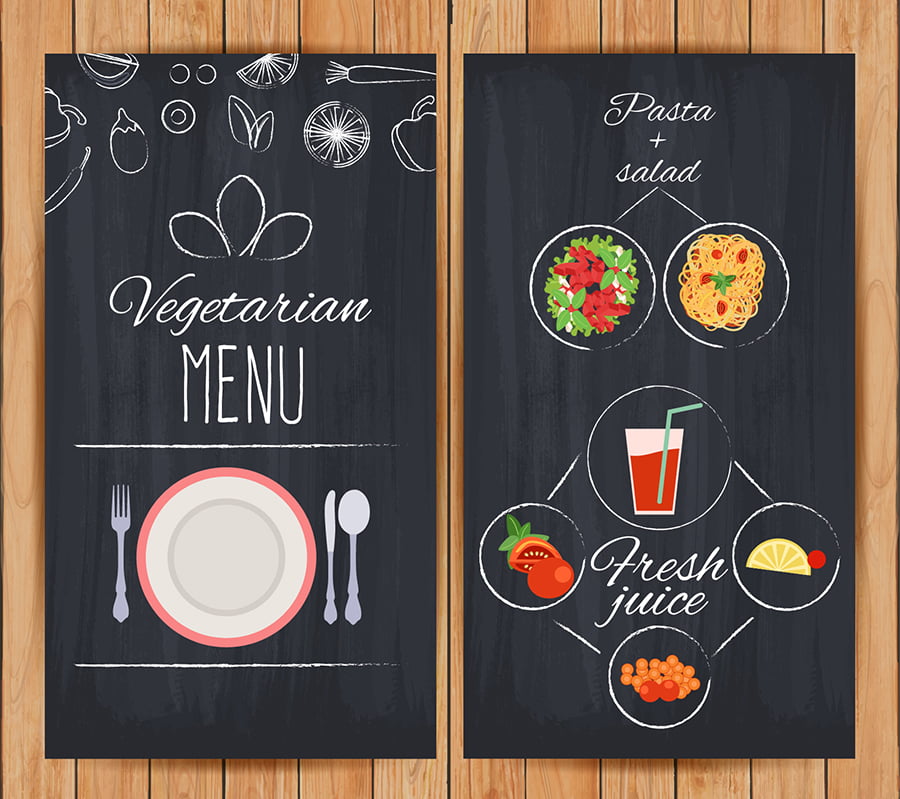 Consider highlighting dishes that are not only vegetarian but also vegan or gluten-free to cater to a wider audience. Some ideas for vegetarian options include veggie burgers, roasted vegetable platters, quinoa bowls with grilled tofu or tempeh, and stuffed portobello mushrooms.
Don't forget to mention any unique ingredients or flavor combinations that make these dishes stand out from the rest of the menu!
Dessert of the Day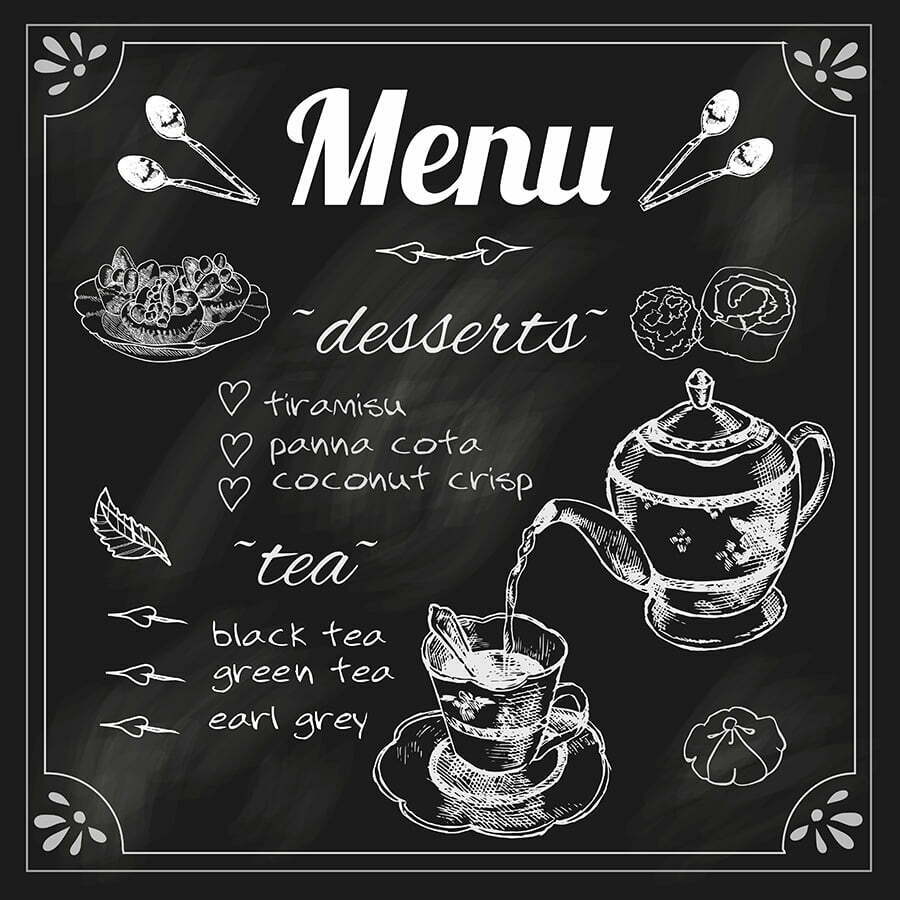 It's an opportunity for chefs to showcase their creativity and experiment with new flavors. A chalkboard can be used to display the dessert of the day, along with its description and price.
This will not only attract customers but also add an element of surprise and excitement to their dining experience. Desserts like cakes, pies, tarts or ice creams can be featured as dessert of the day depending on what's in season or what ingredients are available in-house.
Customers who have already enjoyed their meal may still indulge themselves by trying out something sweet from this section before leaving your restaurant!
Soup of the Day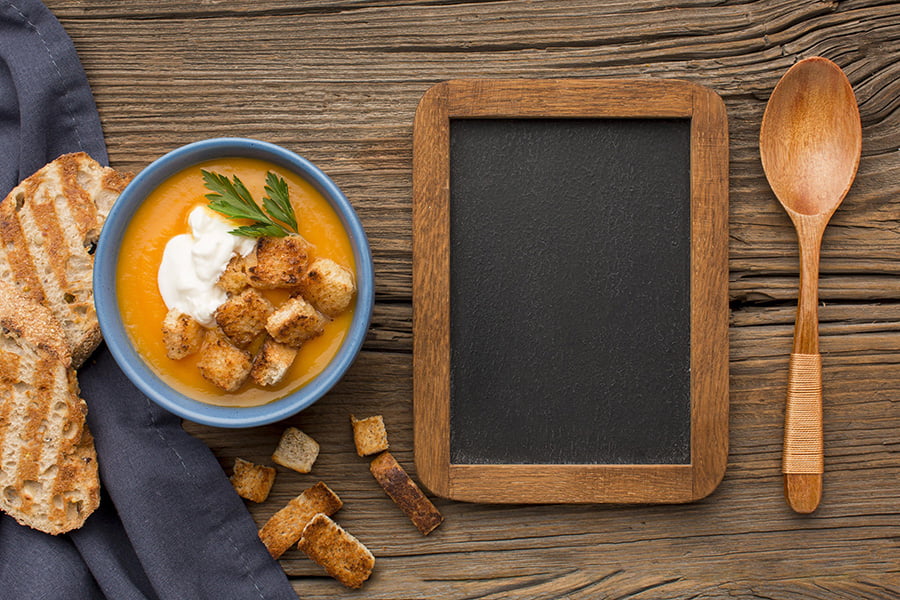 It's perfect for colder months or when customers are looking for something warm and comforting to eat. Consider featuring different types of soup each day, such as tomato basil, chicken noodle, or butternut squash.
You could also include information about the ingredients used in each soup and whether it's vegetarian or gluten-free. Don't forget to update your chalkboard regularly with new soups so that customers always have something new to try!
Wine Pairings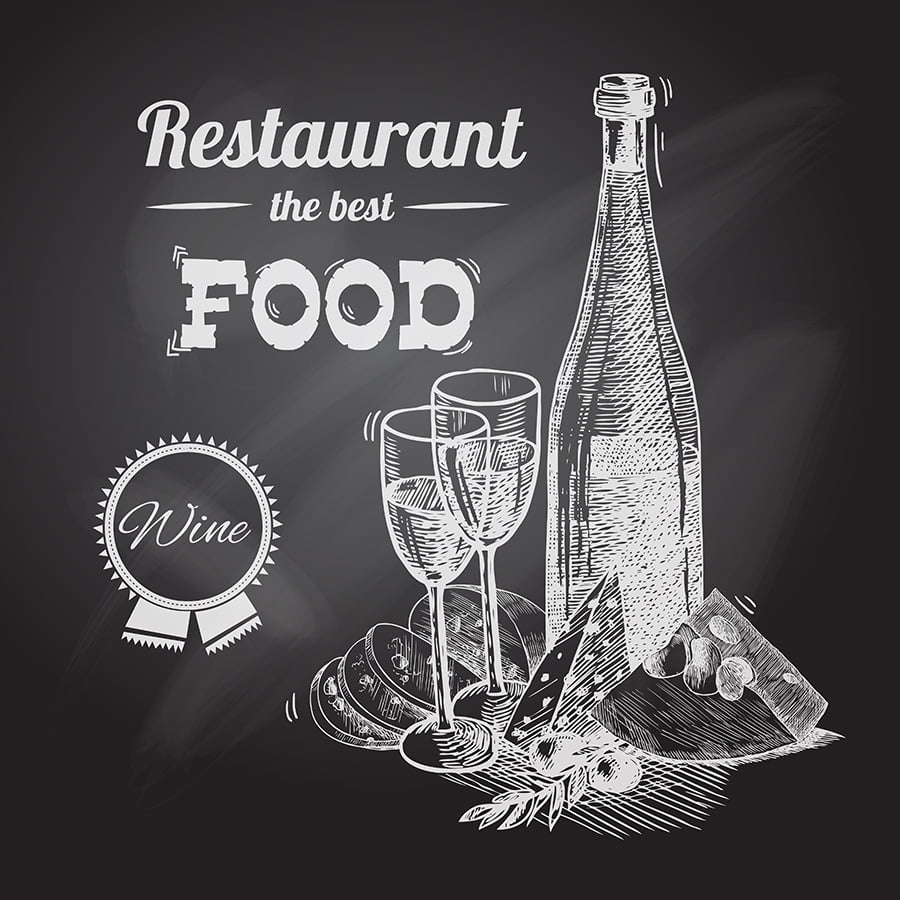 A chalkboard in a restaurant is an excellent way to showcase recommended wine pairings for each dish on the menu. For example, a light white wine pairs well with seafood dishes, while red wines complement meaty entrees like steak or lamb.
Don't forget to include local and regional wines as well! This will not only promote local wineries but also give customers a unique experience they won't find anywhere else.
Kids' Menu Highlights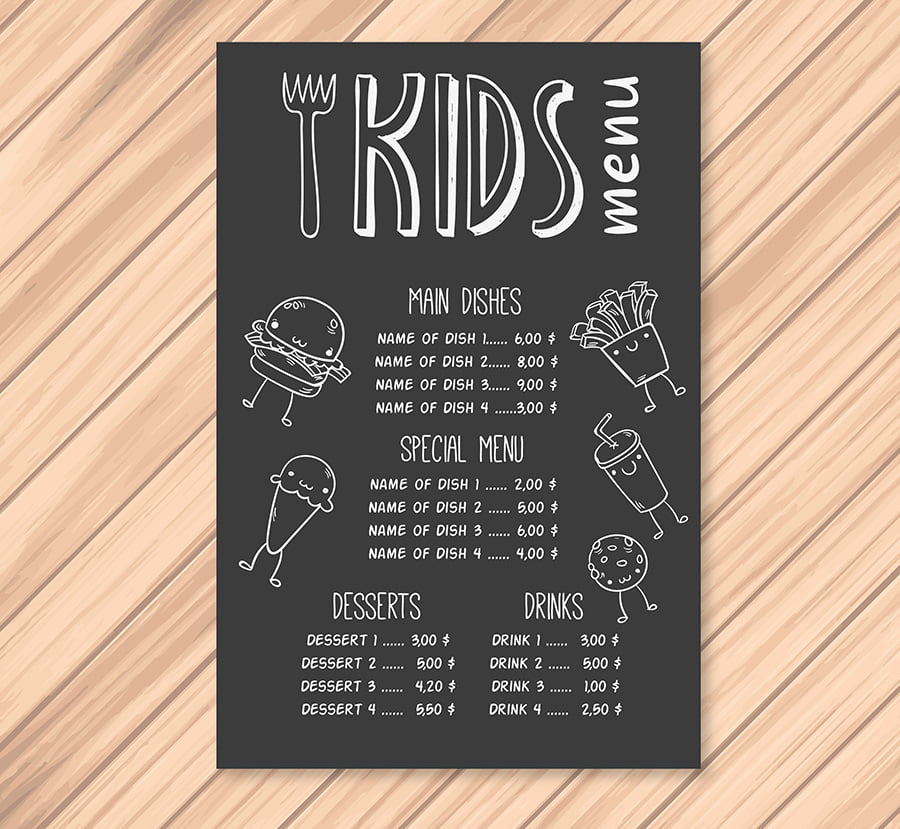 A chalkboard is a great way to showcase your kids' menu highlights and entice families to dine at your establishment. Consider featuring items such as chicken tenders, mac and cheese, mini burgers or sliders, grilled cheese sandwiches, pizza slices or quesadillas.
Don't forget about healthy options like fruit cups or veggie sticks with dip! Highlighting these kid-friendly dishes on a chalkboard can make it easier for parents to choose where they want to eat out with their family.
Allergen-friendly Items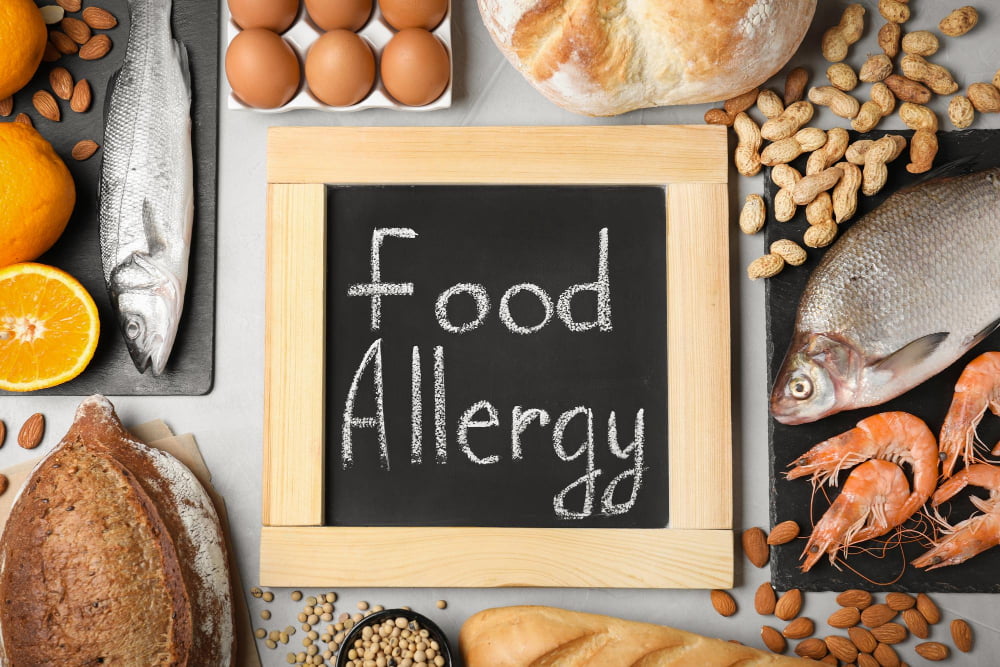 With more and more people having food allergies or intolerances, it's important to cater to their needs. A chalkboard can be an effective way of highlighting allergen-free options for customers who may have dietary restrictions.
Some common allergens include gluten, dairy, nuts, soy and shellfish. By clearly labeling dishes that are free from these ingredients or offering alternative options for those with allergies, restaurants can ensure that all diners feel welcome and safe while enjoying their meal out.
House-made Sauces
A chalkboard in your restaurant can be used to showcase the different types of house-made sauces you offer, such as garlic aioli, chipotle mayo, or honey mustard. You can also use it to highlight which dishes pair well with each sauce.
This not only adds an element of customization for customers but also shows that you take pride in creating fresh and delicious options for them. Don't forget to mention any special ingredients or techniques used in making these sauces – this will make them even more enticing!
Upcoming Events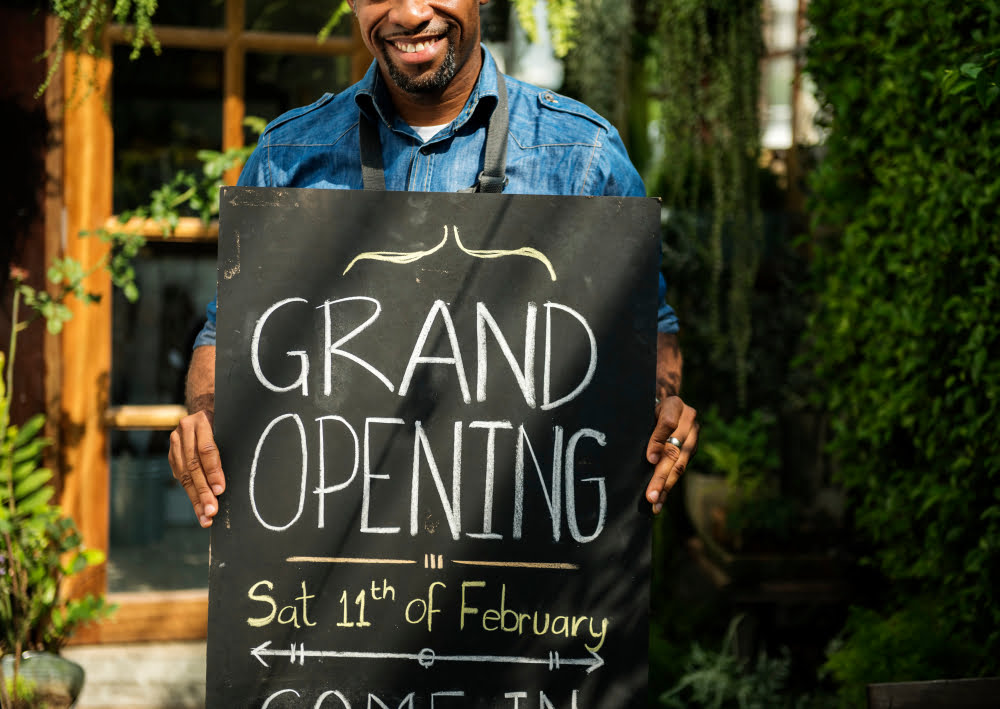 Use the chalkboard to promote upcoming events such as live music, trivia nights, or holiday specials. You can also use it to advertise private parties or catering services that you offer.
Make sure to include the date and time of each event so that customers can plan accordingly. By using the chalkboard for upcoming events, you'll not only attract new customers but also create a loyal following who will look forward to returning for future occasions at your establishment.
Featured Local Artist
This can be a rotating feature, with different artists showcased each month or season. Not only does this give exposure to talented individuals in the community, but it also adds an interesting and unique element to your decor.
Consider reaching out to art schools or galleries in the area for recommendations on artists who may be interested in participating. Be sure to include information about their work and where it can be viewed outside of your restaurant as well!
Customer Reviews
Displaying positive feedback from satisfied customers on your chalkboard can help attract new diners and build trust with existing ones. Consider highlighting specific dishes or aspects of the dining experience that received praise in the review, such as exceptional service or standout flavors.
Be sure to update your reviews regularly to keep things fresh and engaging for visitors passing by your establishment.
Trivia Night Schedule
Consider including the day of the week, start time, and any special themes or prizes for each trivia night. This information can also be shared on social media or through email newsletters to further promote your restaurant's events.
Meal Deal Promotions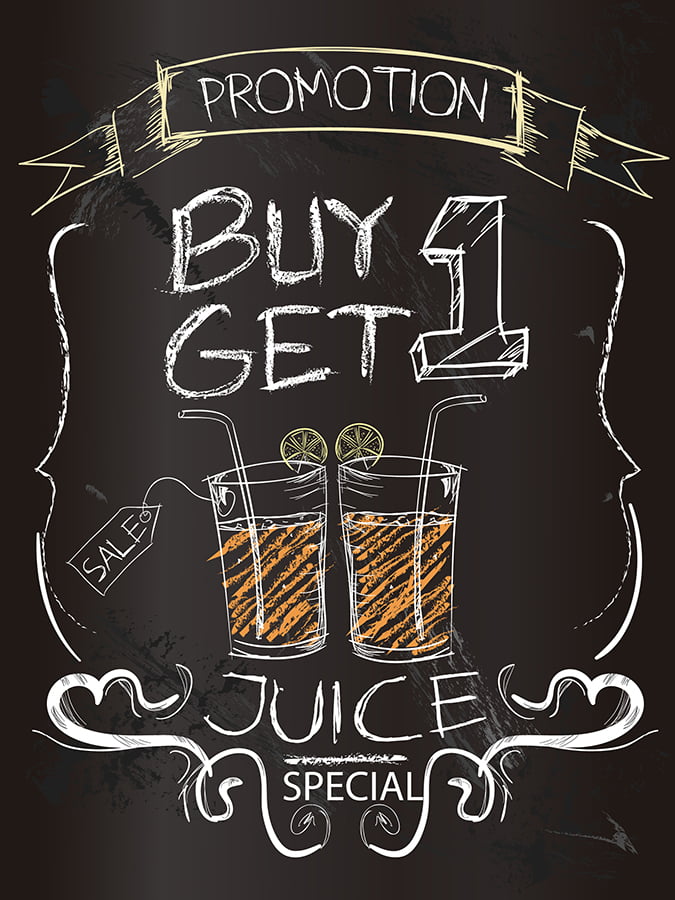 Chalkboards can be used to showcase these deals, such as "Buy one entrée, get the second half off" or "Free appetizer with purchase of two entrees." These types of promotions not only increase sales but also create a sense of value for the customer. It's important to change up meal deal promotions regularly and highlight them on your chalkboard so that customers always have something new and exciting to look forward to.
Loyalty Program Details
If your restaurant has a loyalty program, make sure to highlight it on your chalkboard. You can include details such as how many points customers need to earn rewards, what the rewards are (such as free meals or discounts), and any special perks that come with being a member of the program.
Don't forget to also mention how customers can sign up for the loyalty program so they don't miss out on all the benefits!
Social Media Handles
Including your social media handles on the chalkboard can encourage diners to follow you online, share their experience, and spread the word about your establishment. Be sure to include all relevant platforms such as Facebook, Instagram, Twitter or any other platform that you use regularly.
This will allow customers to easily find and connect with you online even after they leave the restaurant premises.
Liked reading this? Here's more: