Last updated on July 16, 2023
Discover an array of engaging and creative ideas for your September chalkboard that will inspire and capture the essence of this beautiful transitional month.
September is here, and with it comes the promise of cooler weather, pumpkin spice everything, and a fresh start. As a home decorator, one of my favorite ways to usher in a new season is by updating my chalkboard with seasonal quotes and designs.
There's just something about the tactile nature of chalk that makes it feel like fall. If you're looking for inspiration for your own September chalkboard, you've come to the right place! In this article, I'll be sharing 20 ideas for September chalkboard designs that are sure to get you in the autumnal spirit.
So grab your chalk and let's get started!
In This Post:
Back-to-school Countdown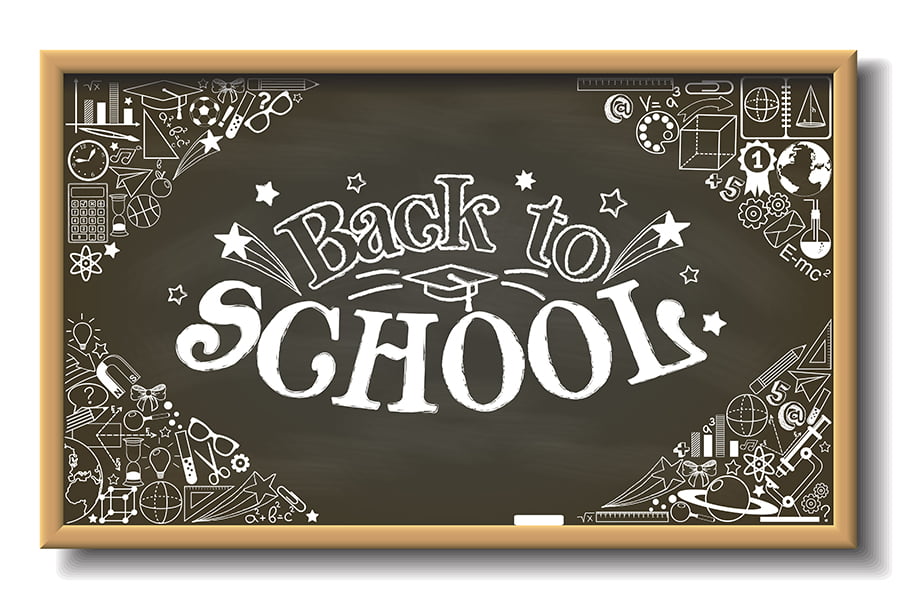 Back-to-school season can be both exciting and stressful for students, parents, and teachers alike. A fun way to get everyone in the spirit is by creating a back-to-school countdown on your chalkboard.
You can start counting down from the first day of school or even a week before to build anticipation. Use colorful chalk markers to write out each day's number along with an inspiring quote or message that will motivate students as they prepare for their return to class.
This simple yet effective idea will not only help kids stay organized but also make them feel excited about heading back into the classroom after summer break!
Fall Reading List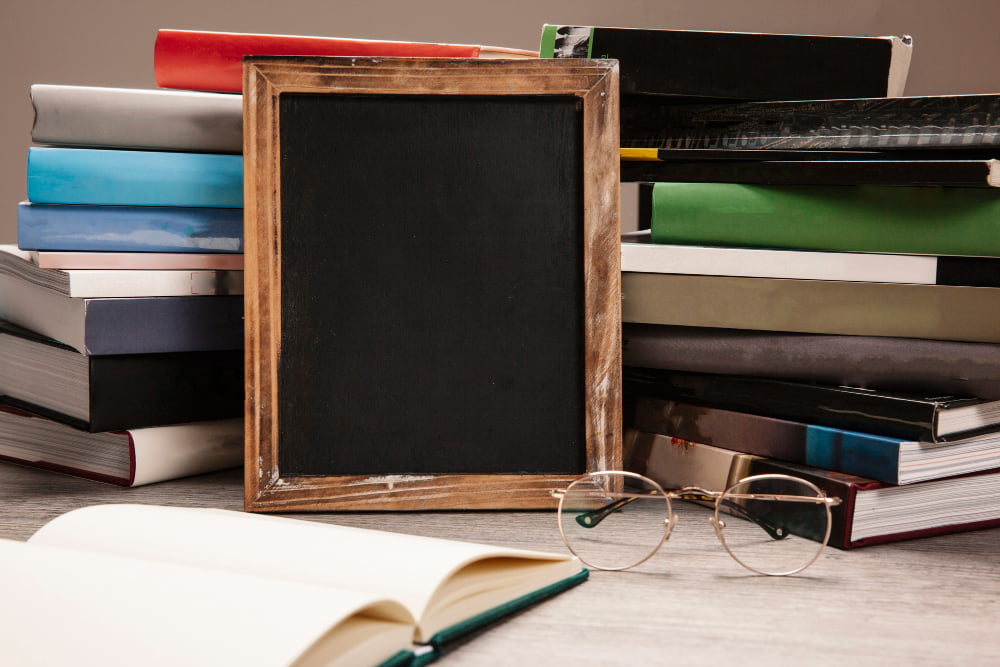 Create an inspiring reading list on your chalkboard for the month of September. Consider including books that are set in autumn or have themes related to back-to-school, harvest season, or Halloween.
You can also add some classics that you've been meaning to read for years but never got around to it. Don't forget about non-fiction books too! They can be great sources of inspiration and knowledge on topics such as personal growth, finance, cooking, or travel.
Share your reading list with family members and friends so they can join in on the fun by recommending their favorite titles as well!
Football Game Schedule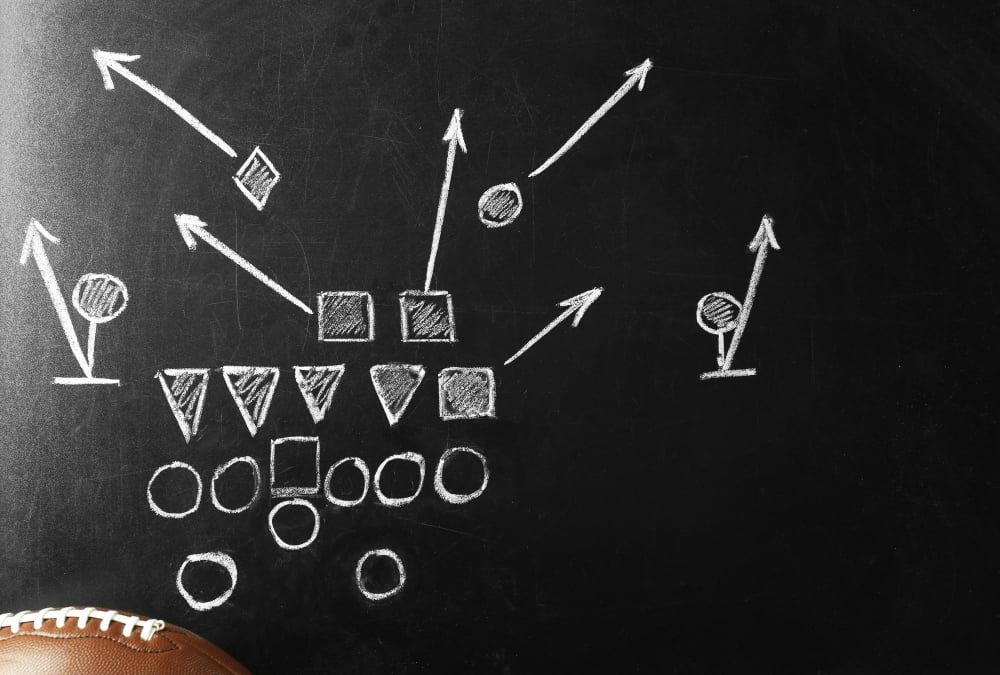 Whether you're a die-hard fan or just enjoy watching with friends and family, keeping track of game times and dates can be helpful. Use your chalkboard to list out the teams playing each week along with their corresponding game times.
You could even add some fun football-themed doodles or stickers for an extra touch! This way, you'll never miss a game and can plan your weekends accordingly around kickoff times.
Apple Picking Plans
If you're planning on going apple picking this September, consider using your chalkboard to keep track of the details. Write down the date and time of your trip, as well as any important information about the orchard you'll be visiting (such as their hours or admission fees).
You can also use your chalkboard to make a list of all the different types of apples you want to pick and what recipes you plan on making with them once you get home. Not only will this help keep everyone organized, but it's also a fun way to build excitement for an upcoming outing!
September Birthdays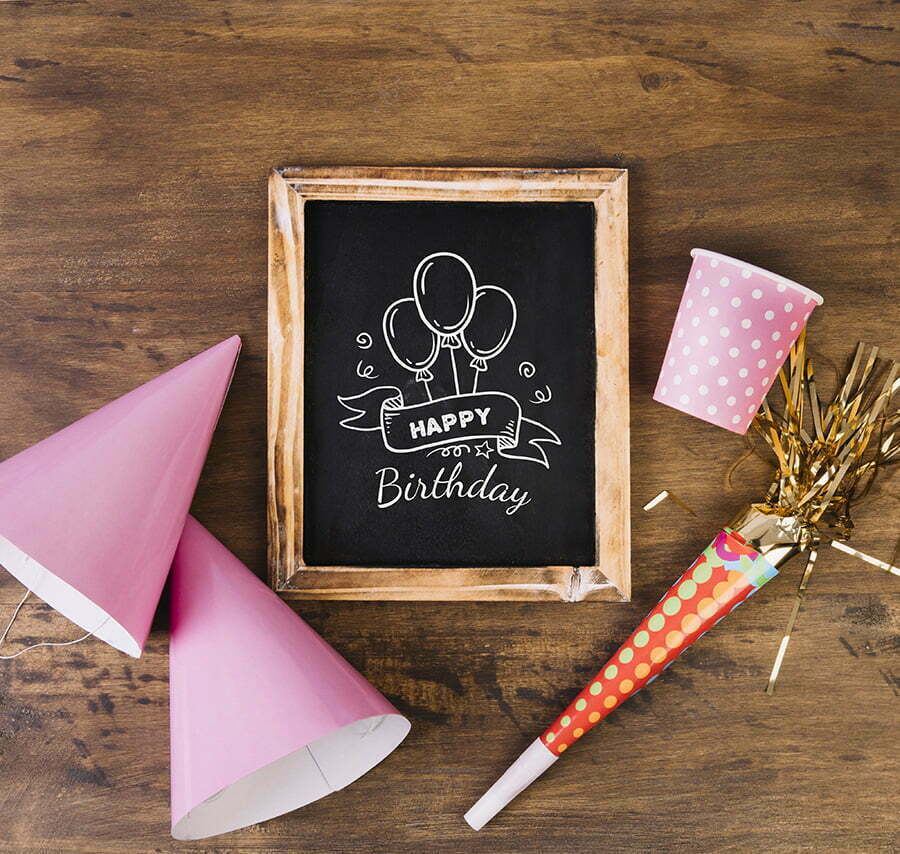 Add some fun facts about September birthdays such as famous people born in this month or interesting trivia related to their zodiac sign. This will surely bring joy to the celebrant and make them feel loved on their special day!
Autumn Goals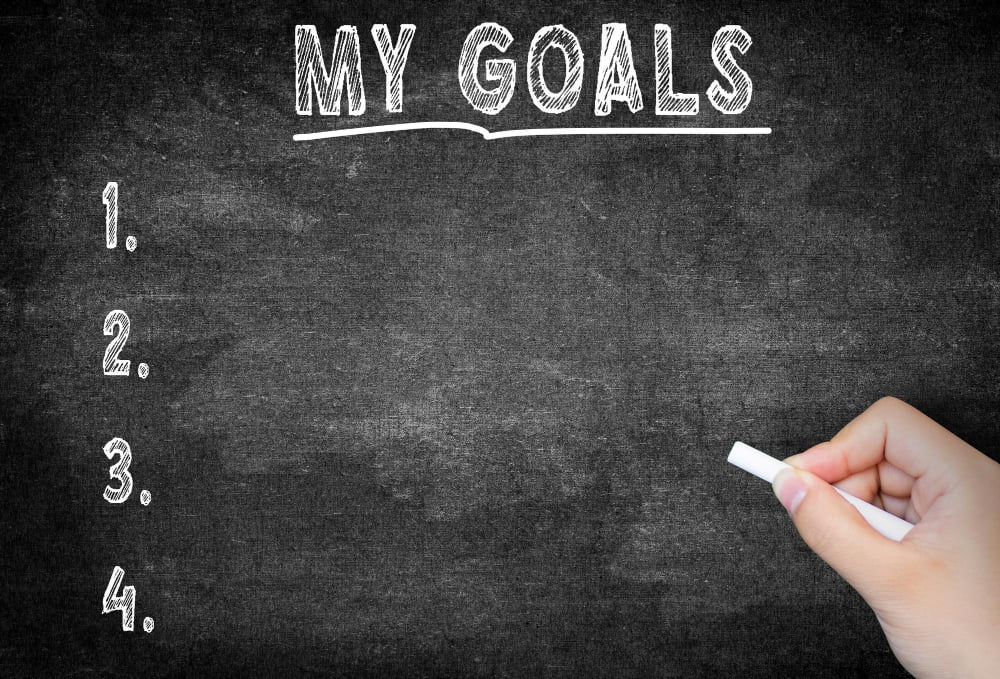 Whether it's personal or professional, having a clear plan can help you stay focused and motivated. Use your chalkboard to write down your autumn goals, such as learning a new skill, starting an exercise routine or saving money for the holidays.
Break down each goal into smaller steps that are achievable within the next few months and track your progress on the board as you go along. Seeing how far you've come will give you a sense of accomplishment and keep pushing forward towards success!
Daily Gratitude Log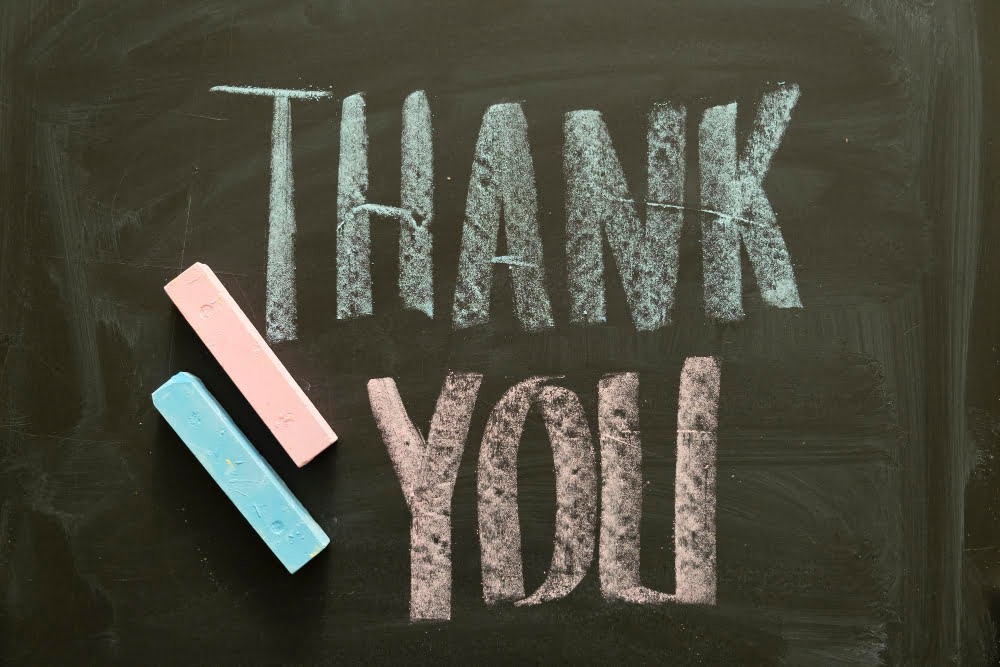 A daily gratitude log on your chalkboard can help you focus on the good things in life and appreciate them more fully. Each day, write down at least one thing that you are grateful for, whether it's something big or small.
It could be as simple as having a warm cup of coffee in the morning or spending time with loved ones.
By keeping track of these moments each day, you'll start to notice how much goodness there is around you and feel more content overall. Plus, when tough times come along (as they inevitably do), looking back at your gratitude log can remind you that there are still plenty of reasons to be thankful even during difficult times.
New Recipes to Try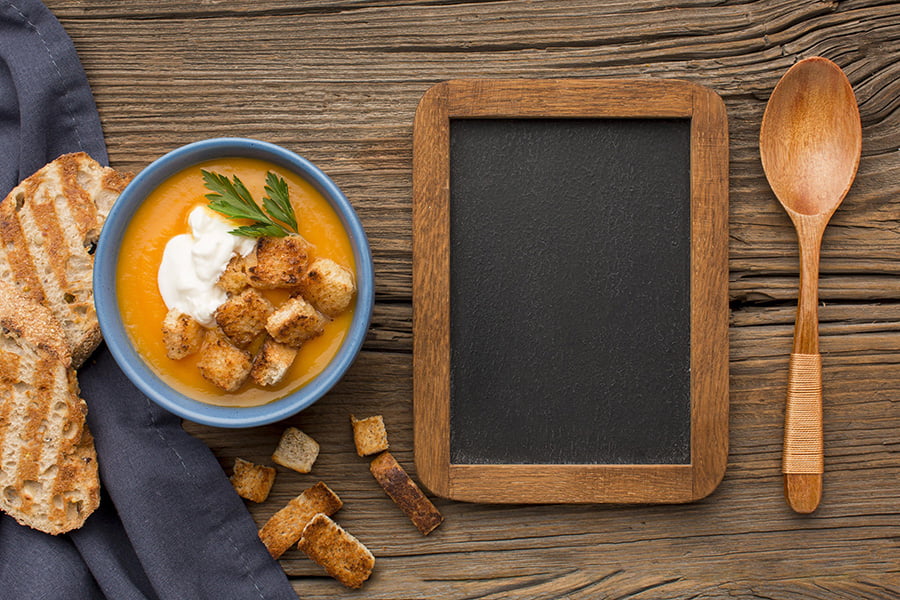 With fall produce coming into season, there are plenty of delicious ingredients to work with. Consider trying out some cozy soups or stews, like a hearty butternut squash soup or a classic beef stew.
For something sweet, try baking an apple crisp or pumpkin bread for dessert. Don't be afraid to get creative and try something completely new – you might just discover your next favorite dish! And don't forget about drinks – warm spiced cider or homemade hot chocolate can make for a comforting treat on chilly autumn evenings.
DIY Decor Projects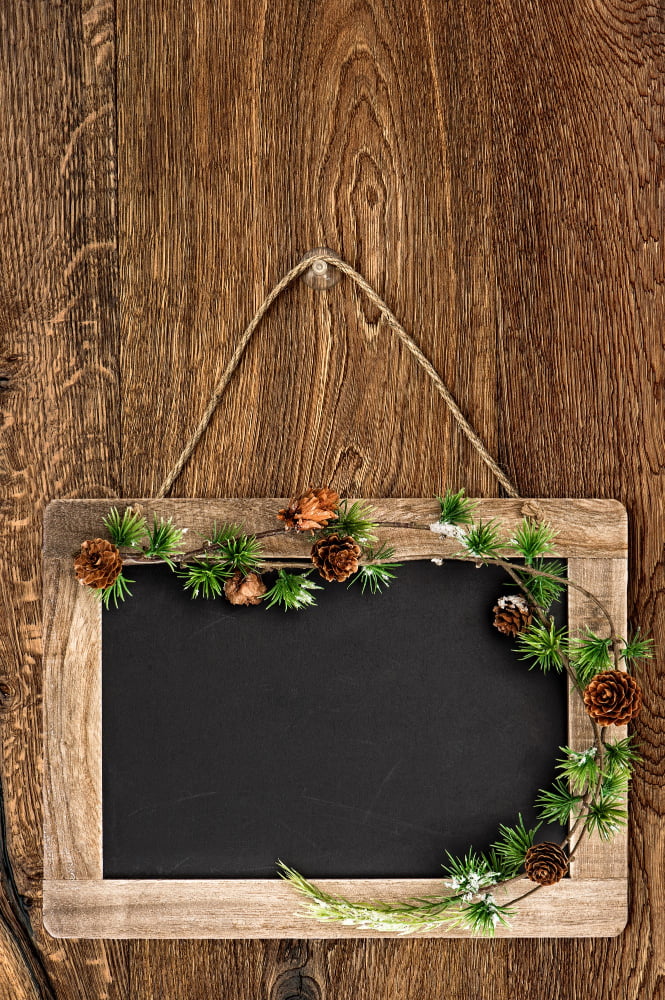 For September, consider creating fall-themed decorations such as wreaths made of autumn leaves or pinecones, or painting pumpkins with metallic colors for an elegant look. You can also repurpose old items into new decor pieces by using chalkboard paint on picture frames and vases, allowing you to change up the design whenever you want.
Another fun project is creating your own chalkboard sign by painting a piece of wood with chalkboard paint and adding seasonal designs or quotes in colorful chalk markers. The possibilities are endless when it comes to DIY decor projects!
Fall Fashion Trends
This season, some of the top trends include oversized blazers, statement coats in bold colors or prints, chunky knit sweaters paired with midi skirts or wide-leg pants, and ankle boots with unique details like studs or buckles. Don't forget about accessories – this fall is all about layering delicate necklaces and stacking rings for a bohemian vibe.
Keep an eye out for these pieces on your next shopping trip so you can stay stylish all season long!
Study Tips and Tricks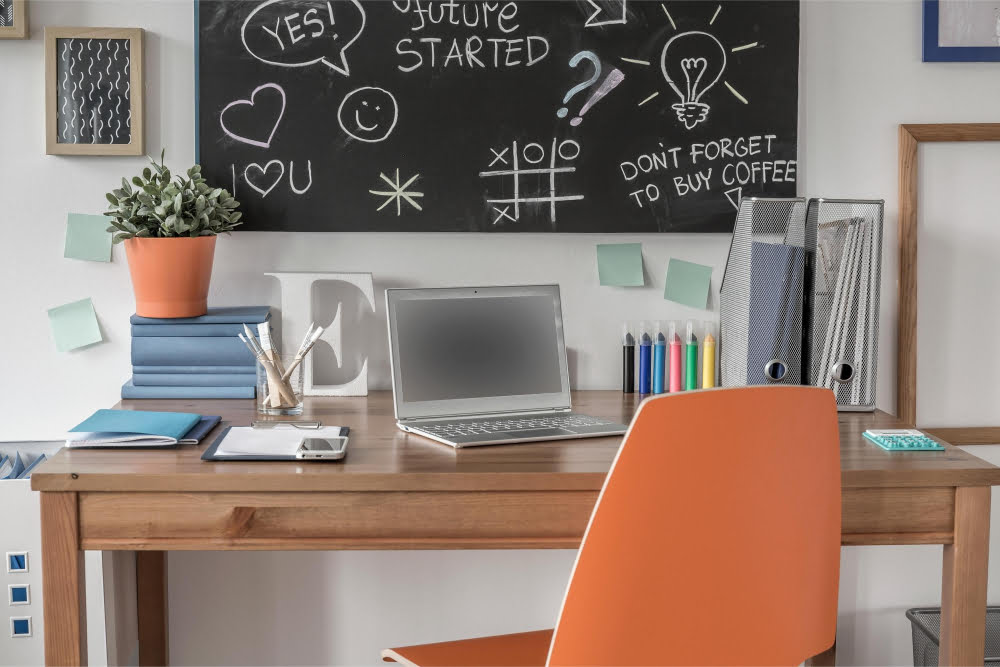 Here are some tips and tricks for effective studying:
Create a designated study space that is quiet, well-lit, and free from distractions.
Use flashcards or other memory aids to help retain information.
Break up your study sessions into manageable chunks of time (e.g., 25 minutes of studying followed by a 5-minute break).
Take breaks often – getting up and moving around can help improve focus when you return to your studies.
Try different methods of note-taking such as mind maps or Cornell notes.
Practice active reading techniques like highlighting important passages or taking notes while reading.
Test yourself regularly with practice quizzes or self-assessments.
Chalk Art Challenge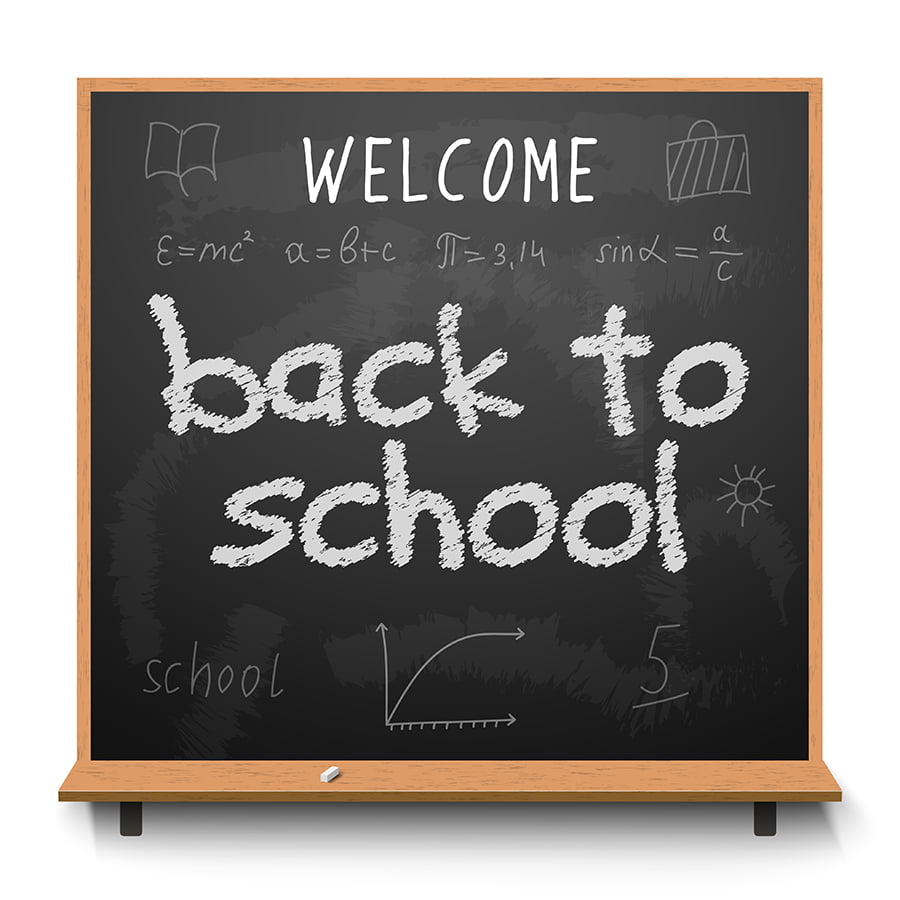 You can choose a theme, such as fall foliage or back-to-school, and create an intricate design using different colors of chalk. Alternatively, you can challenge yourself to draw something new every day for the entire month of September.
This will not only improve your artistic skills but also add some variety to your daily routine. Don't be afraid to experiment with different styles and techniques – after all, it's just chalk! And if you're feeling particularly proud of your creation, snap a photo and share it on social media using the hashtag #chalkartchallenge for others to see and admire!
Family Movie Nights
Use your chalkboard to create a list of movies that everyone in the family can enjoy. You can also use it as an opportunity for each family member to take turns choosing the movie for the night.
To make it even more special, consider creating a cozy atmosphere with blankets and pillows, and serving up some snacks like popcorn or candy. Don't forget to turn off all distractions like phones or tablets so you can fully immerse yourselves in the movie experience!
Inspirational Quotes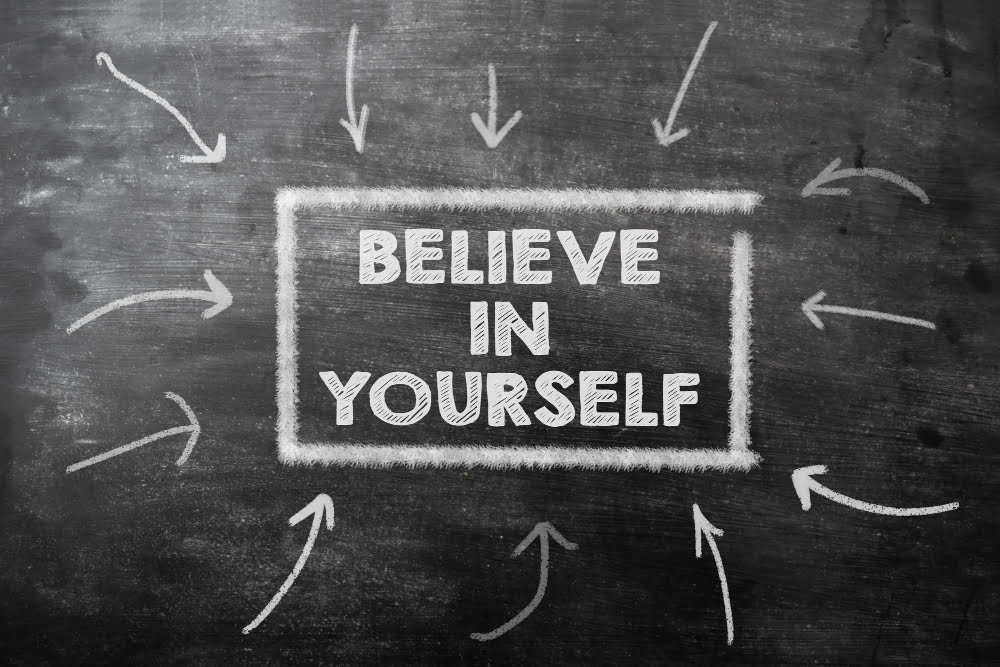 Use your chalkboard to write down a quote that resonates with you or inspires you in some way. You can change it up daily, weekly, or whenever you need a little boost of positivity.
Some popular September-themed quotes include "Autumn shows us how beautiful it is to let things go," by Unknown and "Life starts all over again when it gets crisp in the fall," by F. Scott Fitzgerald.
Choose one that speaks to your heart and helps set the tone for an amazing September!
Yoga/stretching Routine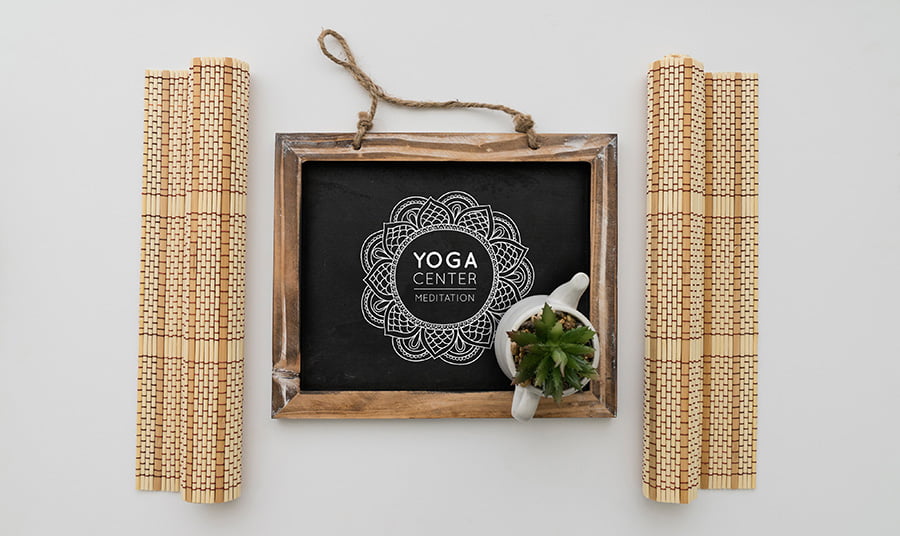 Use your chalkboard to create a visual reminder of the poses you want to practice each day. You can also write down any goals you have for improving flexibility or mastering new poses.
Some popular yoga and stretching routines include sun salutations, pigeon pose, downward dog, child's pose, and seated forward fold. Remember to listen to your body and only do what feels comfortable for you – don't push yourself too hard!
Budget and Saving Goals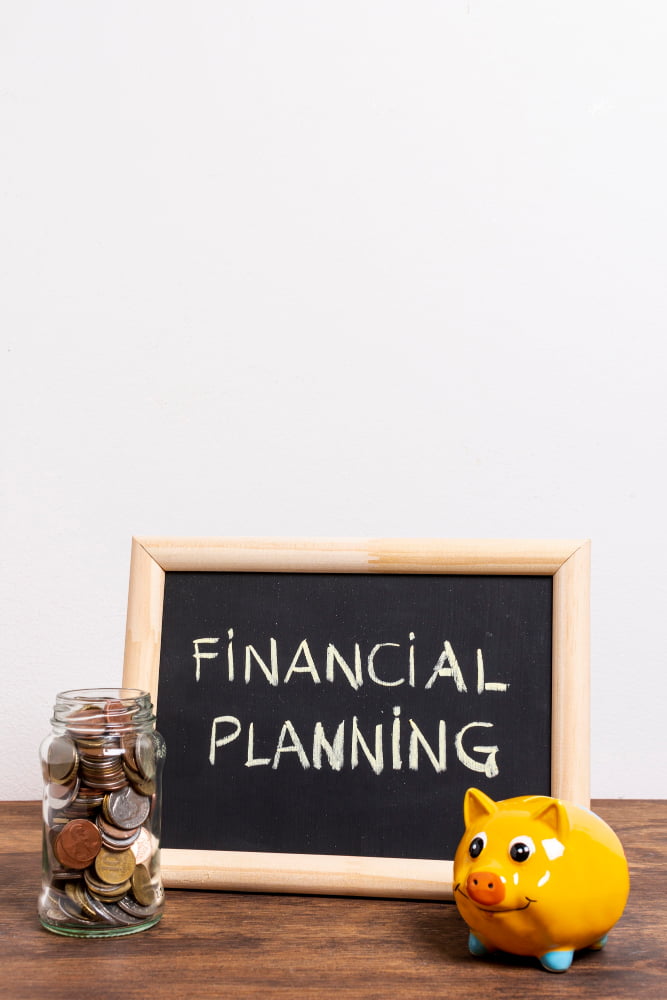 Use your chalkboard to keep track of expenses, savings, and financial milestones. You can create a visual representation of how much money you want to save each month or write down specific ways you plan on cutting back on spending.
Having these reminders in plain sight will help motivate you towards achieving your financial goals for the year ahead!
Cozy Autumn Self-care
Here are a few ideas to help you feel cozy and relaxed this autumn season:
Take a warm bath with essential oils or bath bombs.
Curl up with a good book or watch your favorite movie under a soft blanket.
Light candles or diffuse essential oils in scents like cinnamon, vanilla, or pumpkin spice.
Treat yourself to seasonal treats like apple cider donuts or pumpkin pie.
Practice yoga, meditation, or deep breathing exercises to reduce stress.
September Travel Plans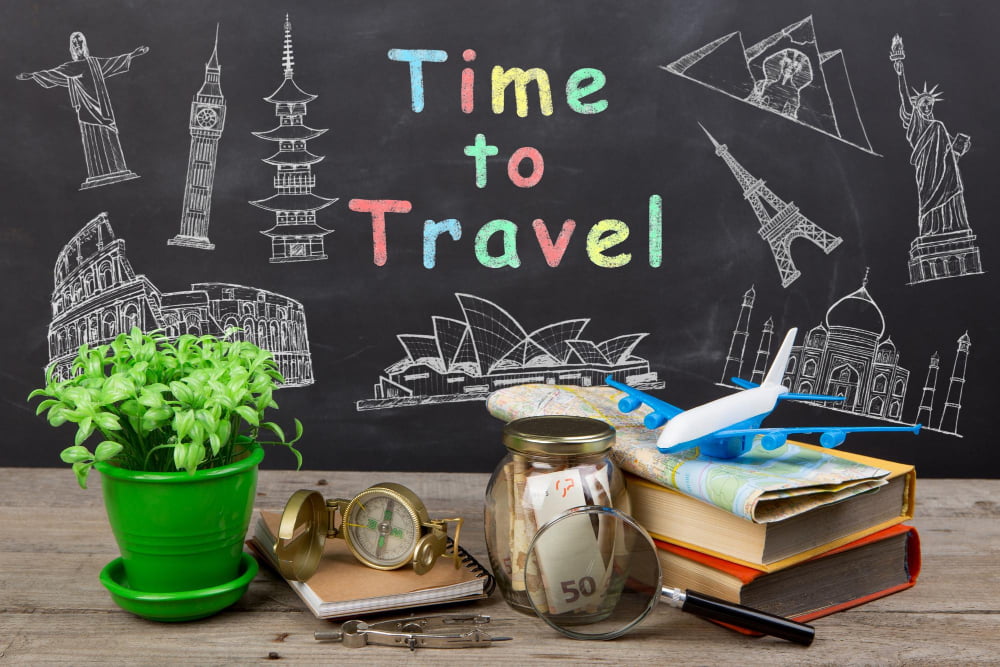 Consider planning a weekend getaway or longer trip this month. Some popular options include visiting wine country for harvest season, exploring national parks as the leaves begin to change color, or taking advantage of off-season rates at beach resorts.
Don't forget to research any COVID-19 restrictions and guidelines before booking your trip and make sure you have all necessary documents such as passports or vaccination records if required by your destination.
Neighborhood Events
Check with your local chamber of commerce or city government website for information on upcoming festivals, fairs, and other neighborhood happenings. Write down dates and times so you don't miss out on any fun activities in your area.
You could even use different colored chalks to highlight events that are particularly exciting or important to you!
Halloween Costume Ideas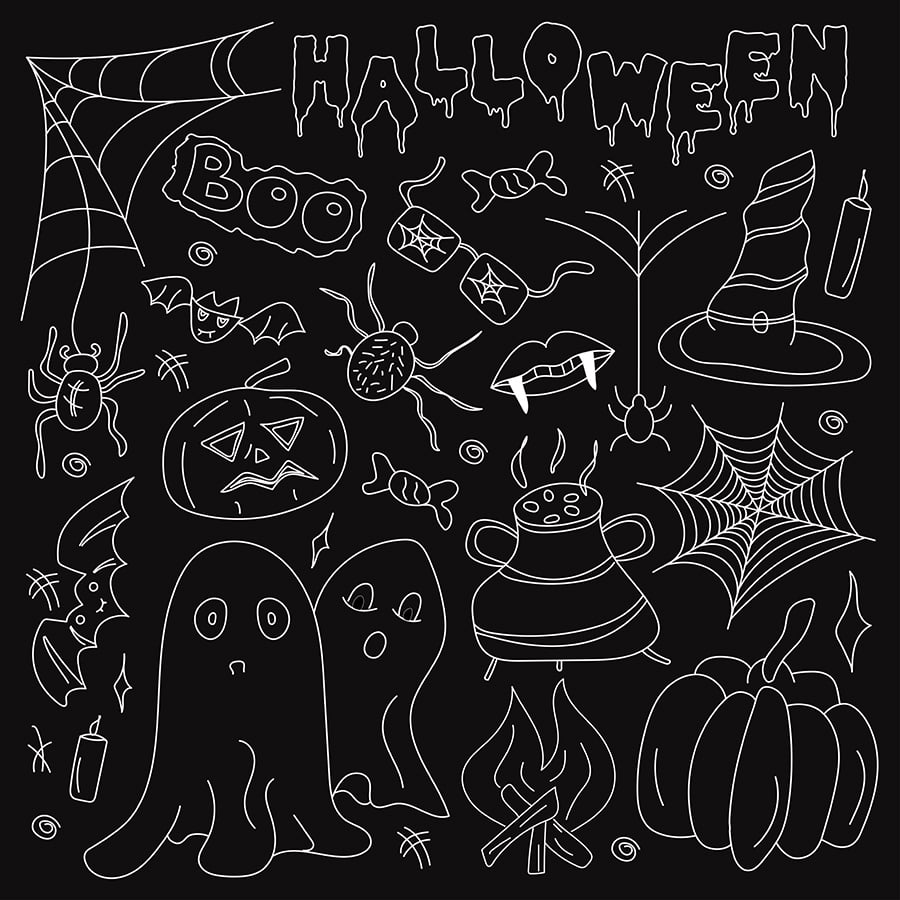 Whether you're going for spooky or silly, there are plenty of ideas that can be brought to life on a chalkboard. Consider creating a list of group costume ideas for friends or family members who want to coordinate their outfits.
You could also create a "costume inspiration" section with pictures and descriptions of popular characters from movies, TV shows, and books. Don't forget about classic Halloween costumes like witches, ghosts, vampires or zombies – they always make great choices! Whatever you choose as your theme this year; have fun with it!
Liked reading this? Here's more: