Last updated on June 22, 2023
Want to decorate with plants? Here are seven great ways how to transform your space visually with the humble houseplant. Read on!
Plants are a staple of any stylish home, but there's so much more to using them as decorations than simply placing them in the corner of a room. In fact, HGTV explains that these precious greens add more visual interest to your home while improving the air quality and even your sleep, too.
With this in mind, it's time to switch up how we decorate with plants. So, here are some great ways to accentuate your home with greenery.
In This Post:
Pretty Planters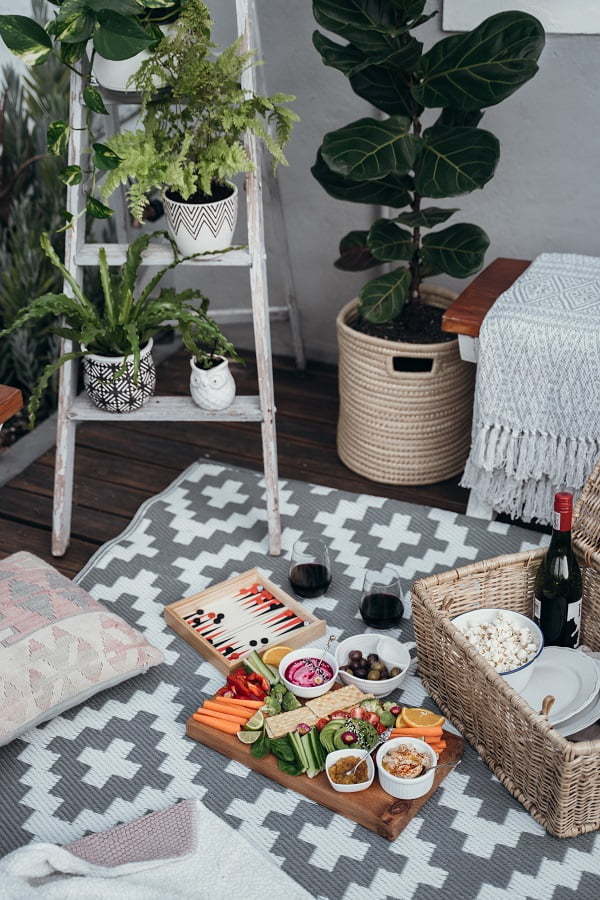 When it comes to giving plants a place in your home, steer clear of standard planters like terracotta pots or ceramic versions. Bringing nature indoors is a sure-fire way to create a lovely atmosphere, but putting them in boring containers takes away a bit of the magic.
For planters that (almost) match nature's beauty, make sure to go for eye-catching material, such as wood, metal, and marble. If you already have terracotta or ceramic planters, don't fret! This is actually a great opportunity to unleash your creativity. As we've previously discussed in our list of '22 DIY Planters You Can Make from Anything', painting your pots is a simple yet effective way to breathe even more life into your greenery. Plus, customizing them adds a cozy touch to your home.
Window Garden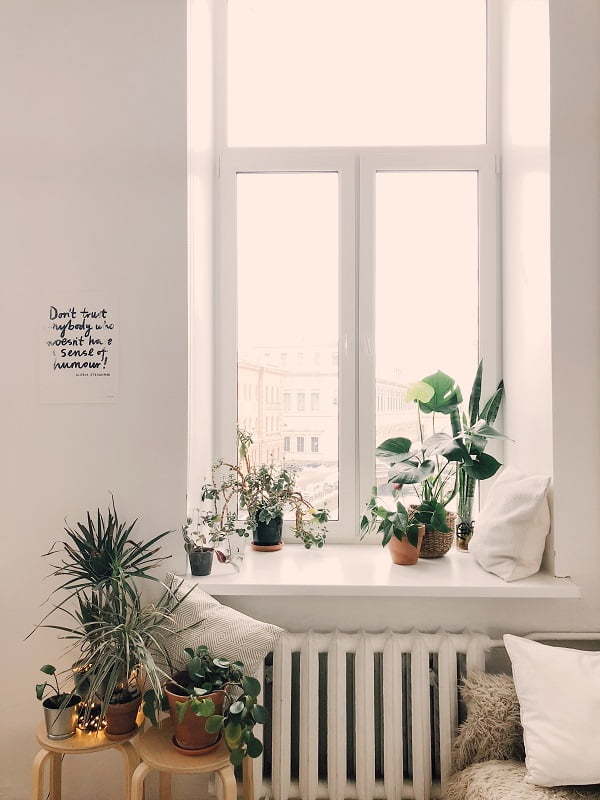 Who says you can only decorate your windows with curtains? The window area of your room can serve as a stellar surface for your plants. On your windowsill, you can place sweet succulents to add some vibrancy to space. And if your room has a window seat, you can use it as a platform for your plants, too. But, don't forget to group your plants together — whether by color or size — to build a cohesive design.
On top of this, placing your plants by the window can work wonders for their health, as they'll have easy access to sunlight. Take advantage of this by incorporating plants that thrive under the sun. If you need some help sorting this out, The Spruce notes that houseplants like aloe vera, jade plants, and snake plants love lots of sunshine.
Vertical Garden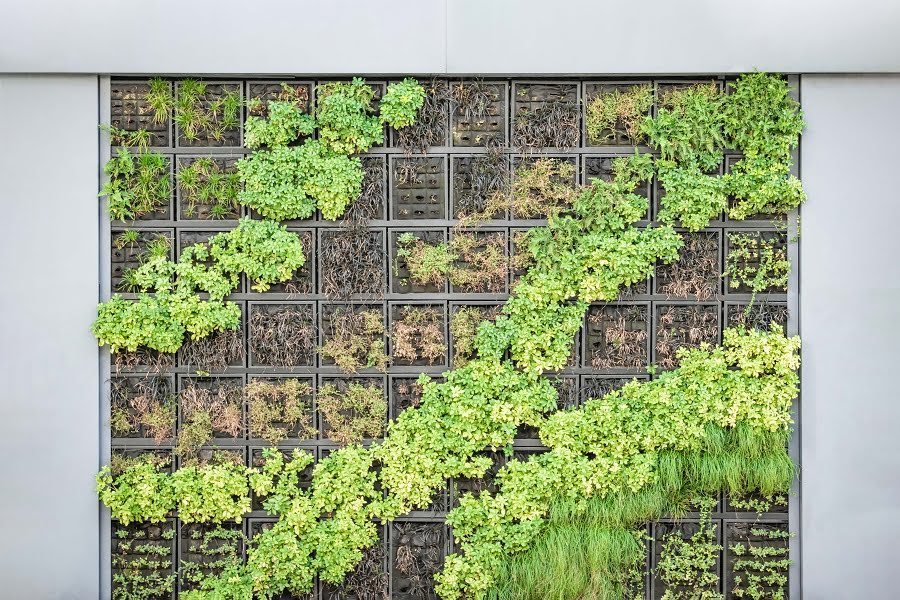 Sprucing up the design of your walls will make an instant impact on your home's interior. To this end, you should consider creating a vertical garden inside your home. Vertical gardens are not only visually appealing; they are a great way to make the most of small spaces. An interior design trends post by HomeServe points out how they can be both beautiful and functional — letting you decorate with statement greenery while also letting you make the most of your home's floor space.
But before you set up your vertical garden, it's vital to understand how often the plants need watering. As explained by Real Simple, watering a vertical garden might be a challenge because plants tend to have less soil. A good suggestion for sufficient watering is to incorporate a drip irrigation system into your garden.
Irrigation systems are integral to the health of any garden as they supply water that plants need to grow. Plants do not all have the exact water needs, so you should consider that when building your irrigation system. A landscape and irrigation expert can help design the ideal irrigation system for your garden and recommend helpful devices such as the Hunter Pro-C irrigation controller to maximize the effectiveness and efficiency of your sprinkler system. The experts can handle the more technical aspects of building your dream garden.
Hanging Planters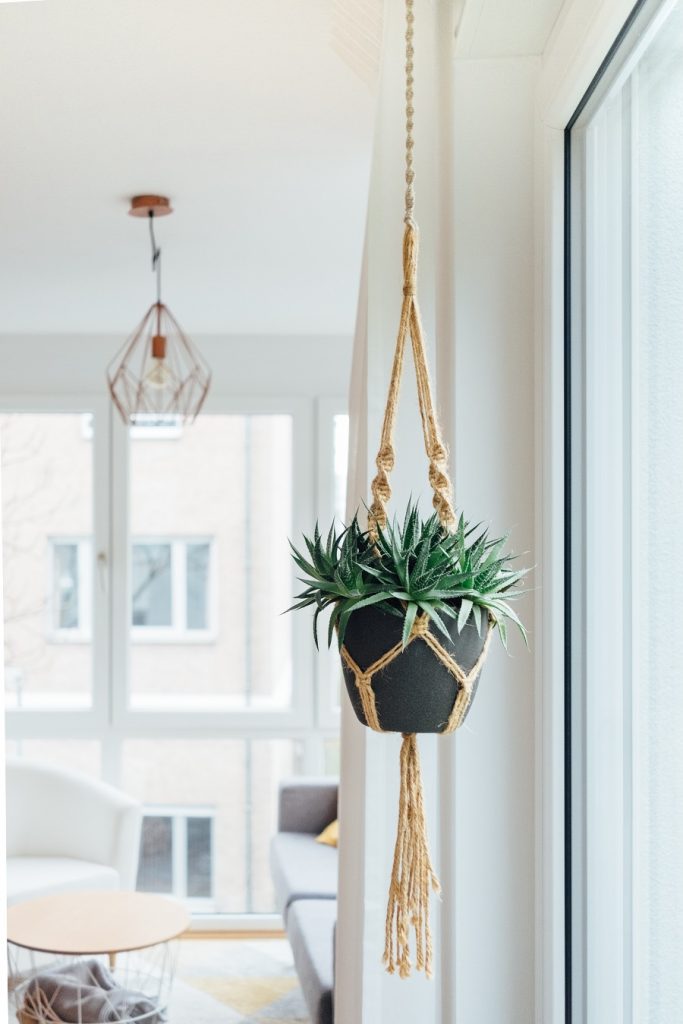 Take your plant design to new heights — literally! Attaching your plants to the ceiling is a chic way to incorporate some green into your home. Plus, hanging plants won't take away much space. For a sophisticated touch, try placing them above your dining table for a much greener chandelier stand-in.
On the other hand, if you're going for a more laid-back approach, try incorporating macramé hangers into your design. These add a relaxed feel, thanks to their earthy design elements.
Hip Herb Garden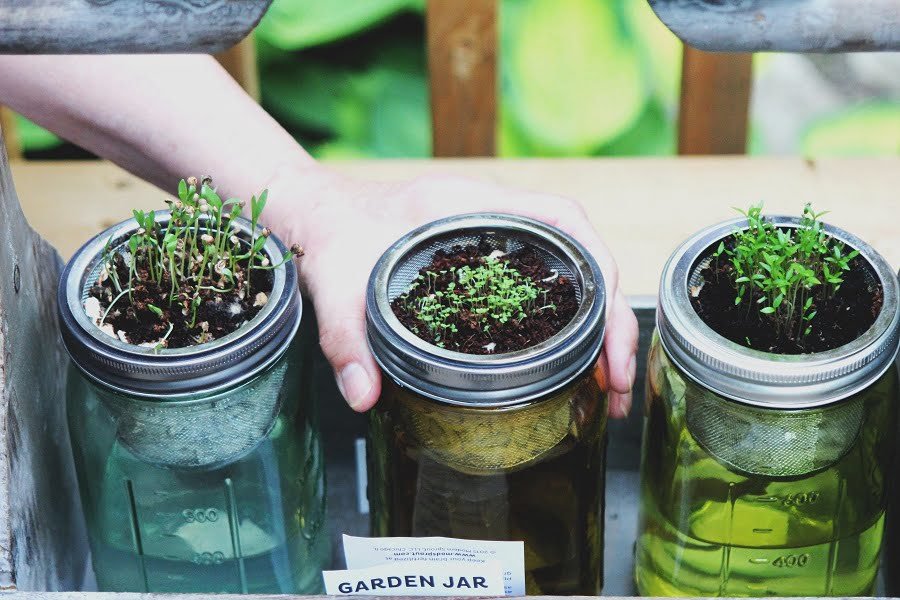 You can hit two birds with one stone by making a mini herb garden in your kitchen. Not only will it improve your kitchen's interiors, but it'll also be a lot of big help when you're cooking, as you can easily grab some herbs whenever you need them. Try placing them in mason jars, as they bring a rustic touch to the room. You can line them up along the counter near your stove, or place it above it by using open shelving.
Moreover, it's best to know which herbs will thrive indoors, so they can grow in your home. In line with this, MyMove recommends having herbs like basil, oregano, and mint.
Budding Planter Bookends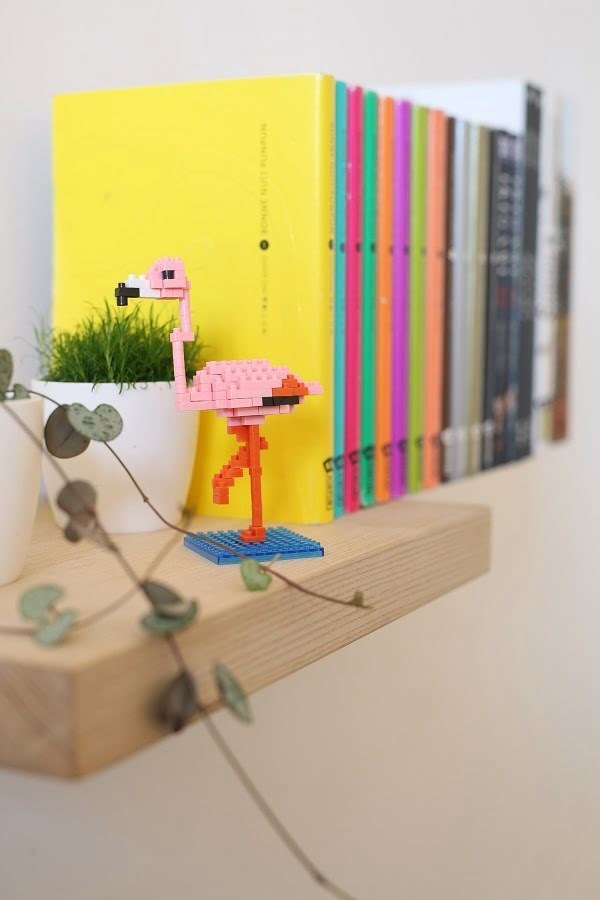 You can transform a boring bookshelf into an eye-catching part of your home by utilizing your plants as bookends. Just take two plants (preferably, small ones, or whichever size fits) and place them at opposite ends of your books. Of course, you'll need to take into consideration if the bookshelf receives ample sunlight.
If that's not the case, The Los Angeles Times shares that the heartleaf philodendron plant doesn't need to be exposed to the sun too much. Plus, its dangling leaves will make your bookshelf look even more unique.
Charming Plant Cart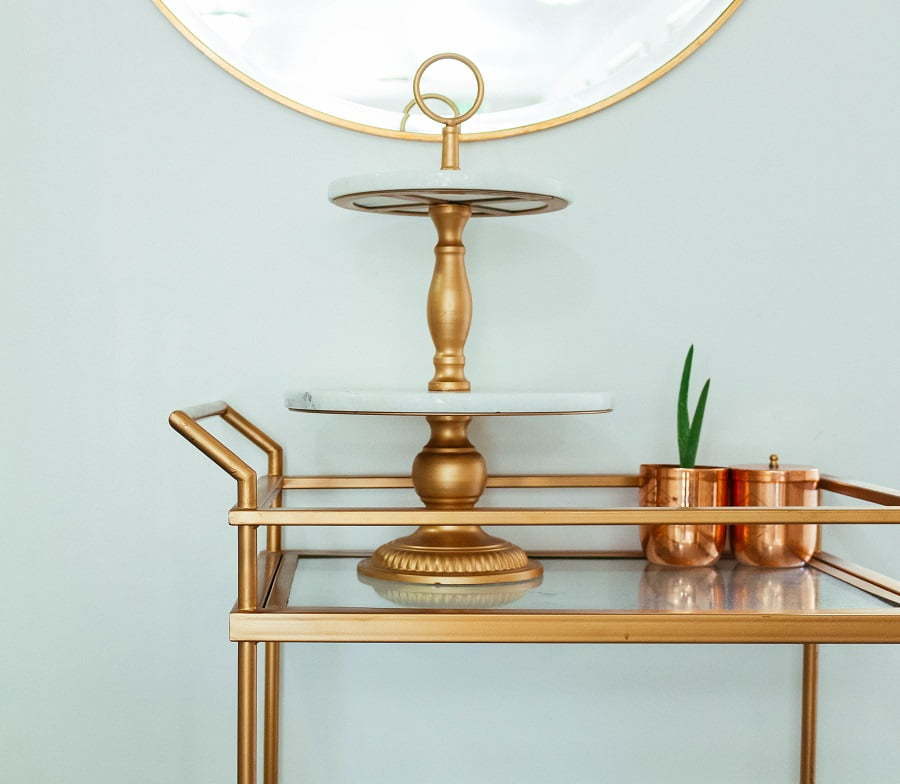 To give your luscious greenery all the attention it deserves, you can arrange your plants on a bar cart. You can think of it as a stylish shrine for your plants or your home's mini jungle. Its sleek metal design will not only elevate your room, but it also provides plenty of space for you to design with.
Just don't forget to look for a bar cart that's made of sturdy material, so it can hold all of your precious plants for years to come.
Liked reading this? Here's more: