Last updated on July 23, 2023
Discover twenty exciting and creative ideas to transform your chalkboard this October, making it an eye-catching centerpiece for the season's festivities!
As the leaves start to change and the air gets cooler, it's time to update your home decor for fall. One easy and fun way to do this is by incorporating a chalkboard into your design.
Not only is it a versatile and affordable piece, but it also allows you to switch up your decor as often as you like. In this article, we've compiled 20 creative ideas for October chalkboard designs that will add a touch of seasonal charm to any room in your home.
So grab some chalk and let's get started!
In This Post:
Autumn Leaves Design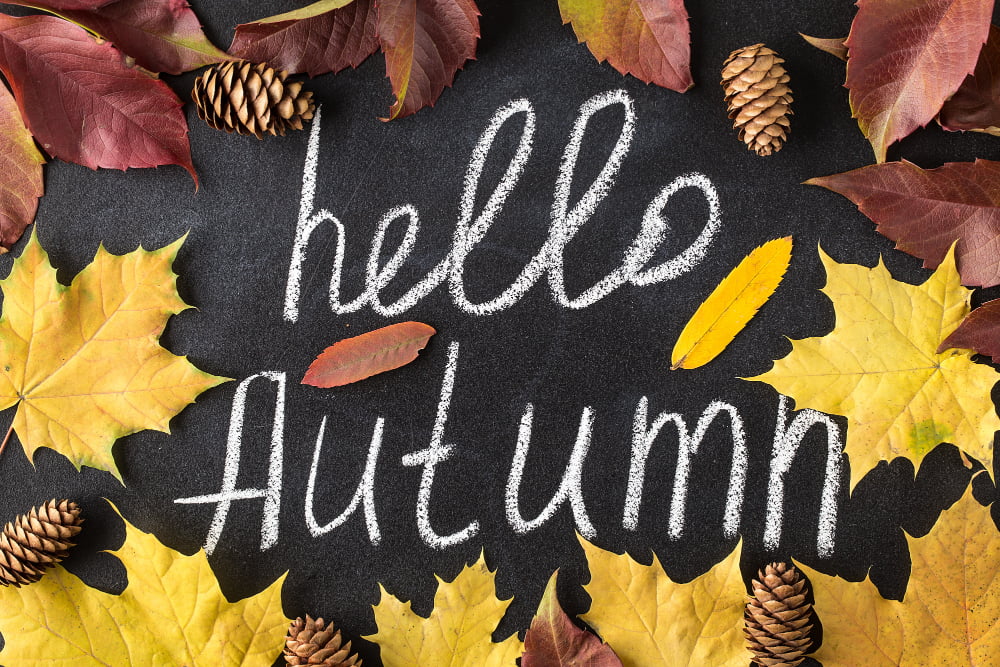 Autumn leaves are a classic design element for October chalkboards. You can create a beautiful and simple look by drawing different types of leaves in various colors, such as red, orange, yellow and brown.
Use white or black chalk to outline the shapes of the leaves before filling them in with color. To add some depth to your design, try shading around the edges of each leaf with darker shades of their respective colors.
This will give your artwork more dimension and make it stand out on your board!
Spooky Halloween Theme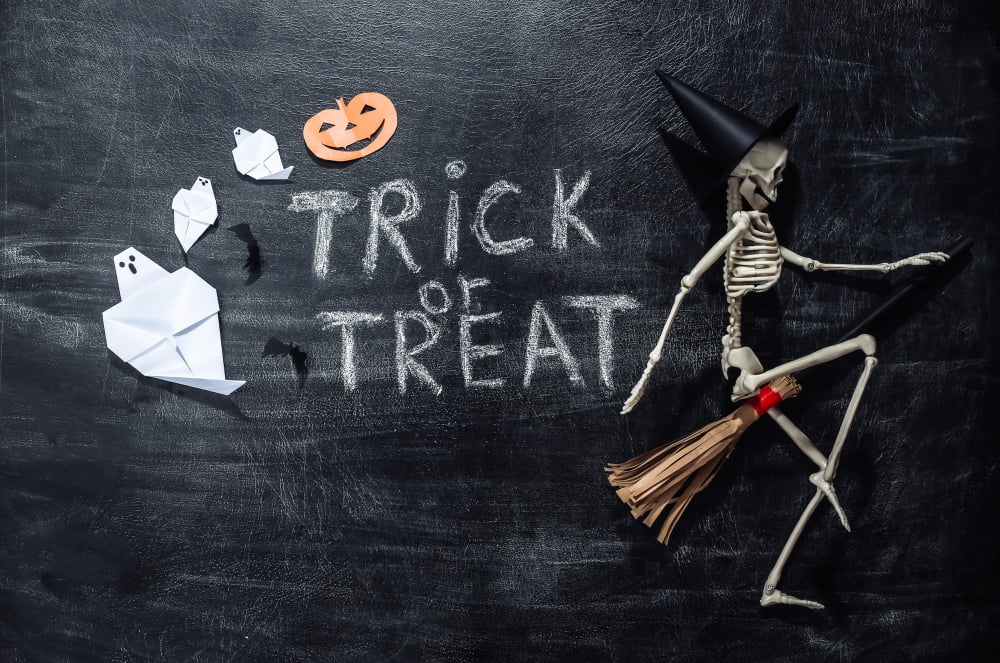 You can create an eerie atmosphere by drawing bats, spiders, and cobwebs. Use black and orange colors to give it that classic Halloween feel.
Add some creepy quotes or phrases like "Trick or Treat" or "Boo!" to complete the look. Don't forget to add some pumpkins with scary faces carved into them! With this theme, you'll be sure to get everyone in the mood for Halloween festivities!
Pumpkin Patch Drawings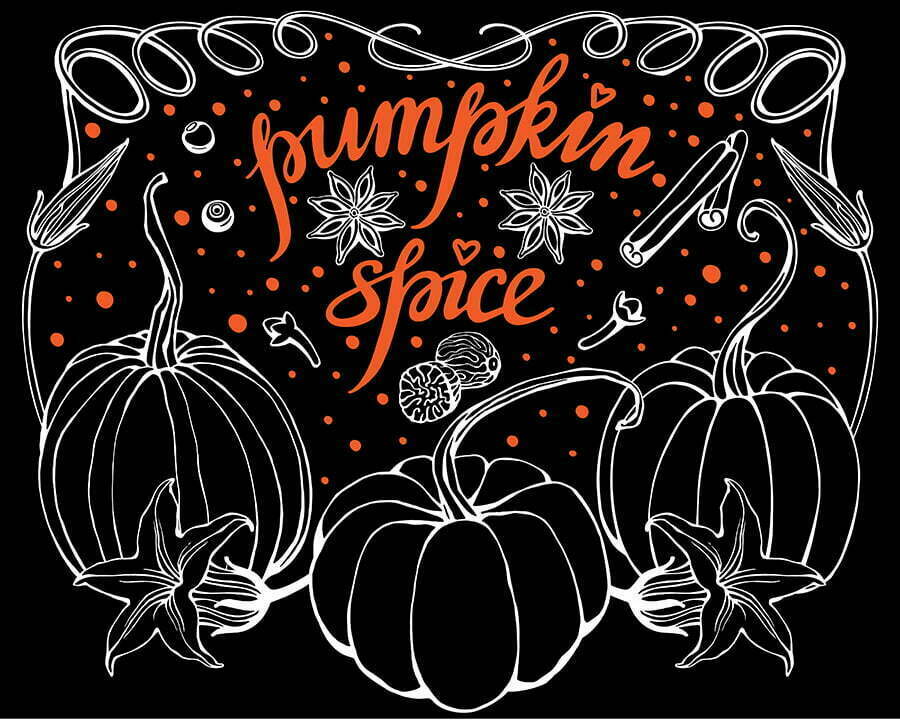 Why not bring that cozy feeling into your home with some pumpkin patch drawings on your chalkboard? You can draw pumpkins in different shapes and sizes, add hay bales, scarecrows, and even cute farm animals to complete the scene. This is a great way to add some warmth and charm to any room in your house during October.
Plus, it's an easy design that anyone can do!
Gratitude List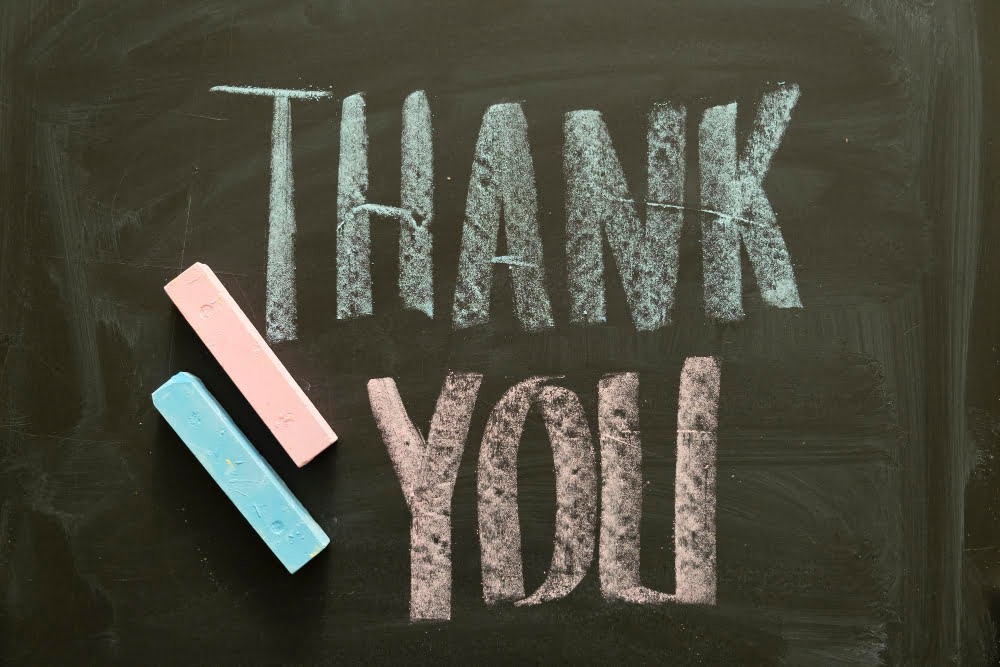 It could be as simple as having a roof over your head or being able to enjoy the crisp autumn air. You can also add illustrations or doodles that represent each item on your list.
Displaying this board in a prominent place in your home will serve as an excellent reminder of all the good things you have going for you, especially during tough times when it's easy to forget them.
Fall-inspired Quotes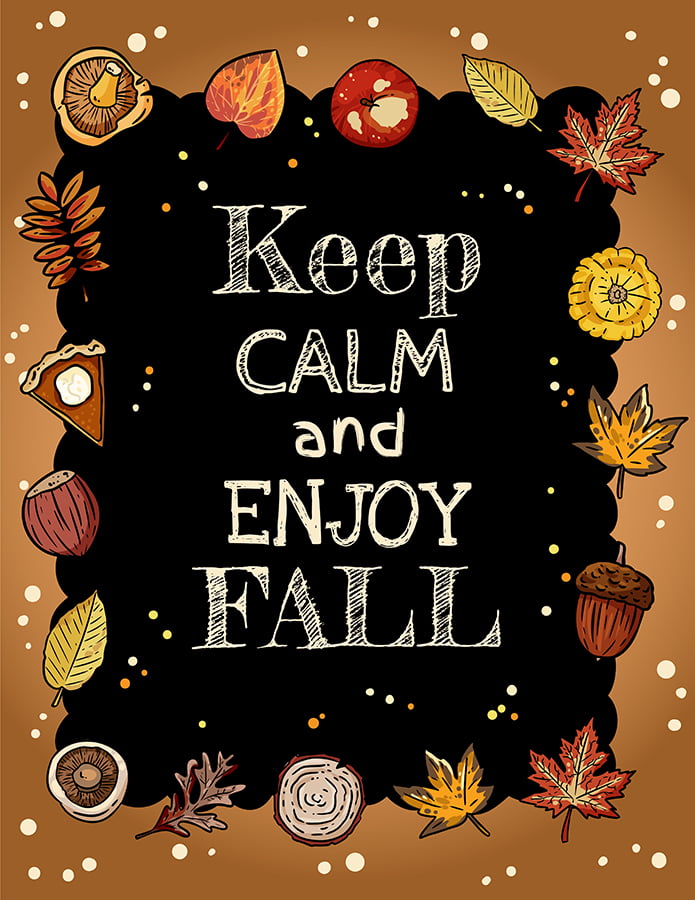 Chalkboards can be an excellent way to showcase some of these thoughts through fall-inspired quotes. Whether it's a famous quote or something personal, there are endless possibilities for what you can write on your chalkboard.
Some ideas include "Autumn shows us how beautiful it is to let things go," "Every leaf speaks bliss to me, fluttering from the autumn tree," and "Life starts all over again when it gets crisp in the fall." These quotes not only add visual interest but also provide inspiration for those who read them.
Harvest Festival Doodles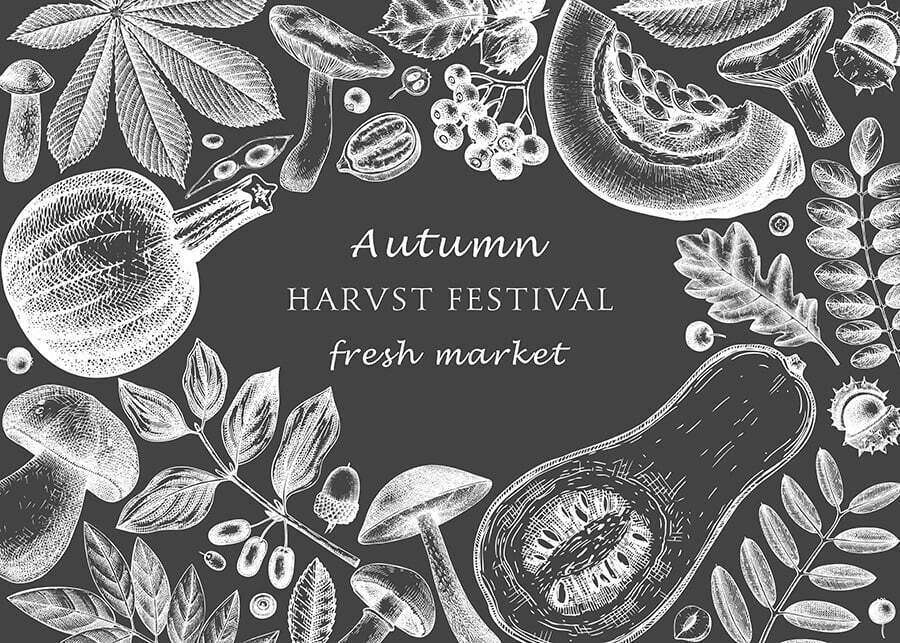 From pumpkins and scarecrows to cornucopias and hay bales, there are plenty of harvest-themed images that you can incorporate into your design. You could also include fun activities like apple bobbing or pumpkin carving, as well as traditional fall foods like pies and cider.
Don't be afraid to get creative with colors too – oranges, yellows, browns and reds all work well for this theme! Whether you're decorating for a party or just adding some seasonal charm to your home decor, harvest festival doodles are sure to impress.
Halloween Movie Countdown
Write down a list of classic horror movies or family-friendly Halloween films that you want to watch leading up to the big day. Each day, erase one title from the list and add a new one until you reach Halloween night.
This is also a great activity for families with kids who are too young for scary movies as it allows them to participate in the excitement without being frightened.
DIY October Calendar
Start by drawing a large grid on your chalkboard, with enough space for each day of the month. Then, add some seasonal elements such as pumpkins or leaves to give it an autumnal feel.
Use different colors to differentiate weekends from weekdays or highlight special events like Halloween parties or family gatherings. You can also use stickers or stencils if you're not confident in freehand drawing.
Having this DIY calendar in your home will not only help you stay organized but also serve as a charming piece of decor that adds personality and warmth to any room!
Fall Bucket List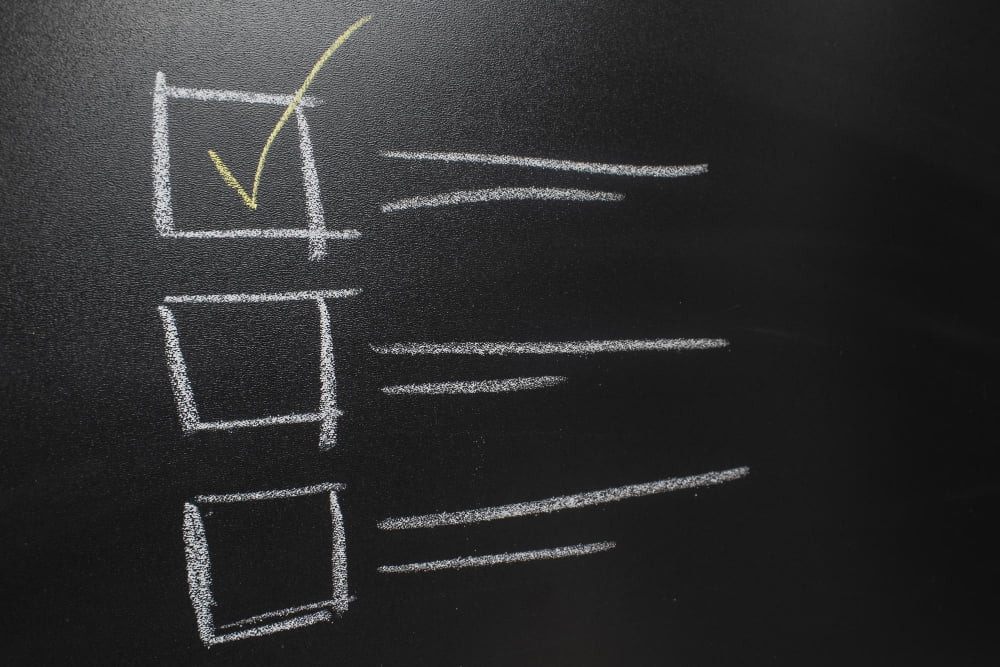 Creating a fall bucket list on your chalkboard can be an exciting way to keep track of all the things you want to do during this time of year. Some ideas for your list could include apple picking, pumpkin carving, visiting a haunted house or corn maze, going on a hayride, baking seasonal treats like pies or cookies, attending fall festivals and fairs in your area, taking scenic drives to see the changing leaves colors or having cozy bonfires with friends and family.
Having these activities written down in one place will help you stay organized and motivated throughout the season!
Oktoberfest Menu Board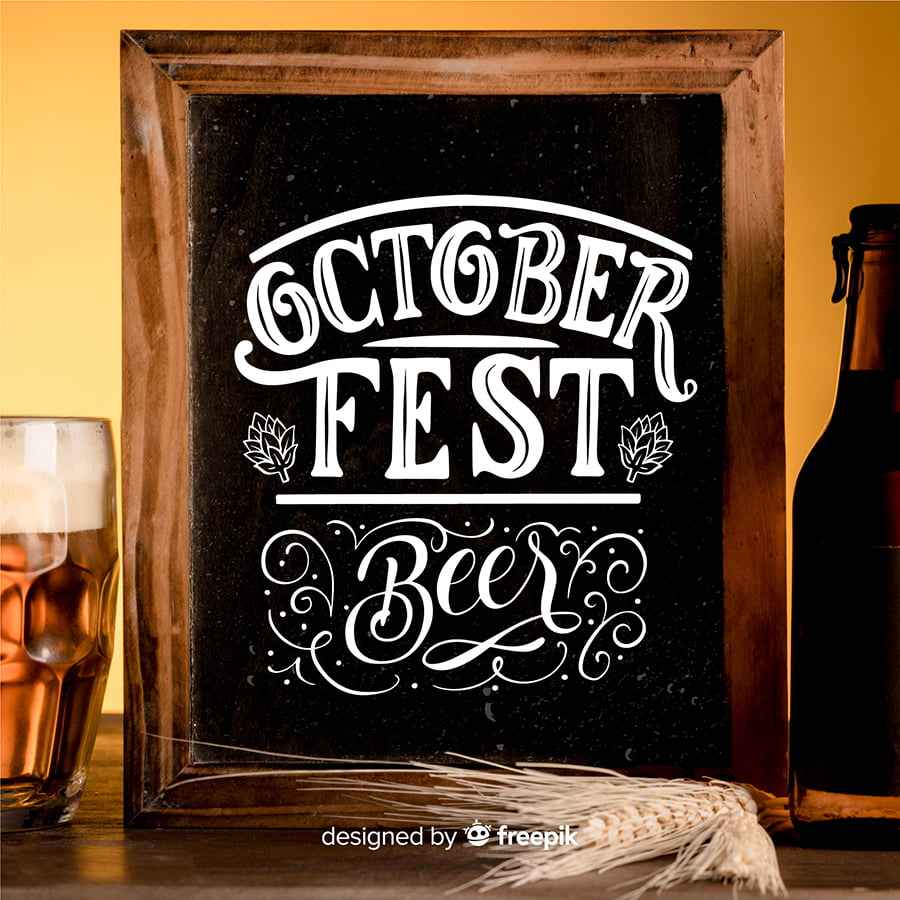 Use chalkboard markers to write out traditional dishes such as bratwurst, sauerkraut, and pretzels. You can also include drink specials like beer flights or seasonal cocktails.
Don't forget to add some fun illustrations like beer steins or lederhosen for an extra festive touch!
Apple Picking Adventures
Draw an apple orchard with ladders, baskets, and bushels of apples. You can also add some fun facts about different types of apples or create a list of recipes to make with the freshly picked fruit.
This theme is perfect for those who love rustic charm and want to bring the outdoors inside their home décor.
Sweater Weather Illustrations
It's a time to break out your favorite cozy knits and embrace the cooler temperatures. Why not incorporate this theme into your October chalkboard designs? You can draw different types of sweaters, from chunky cable-knits to classic cardigans, or even create a sweater pattern that covers the entire board.
Add some fall foliage accents like leaves or acorns for an extra touch of seasonal charm. This design will surely make you feel warm and fuzzy inside every time you look at it!
Chalk Art Contest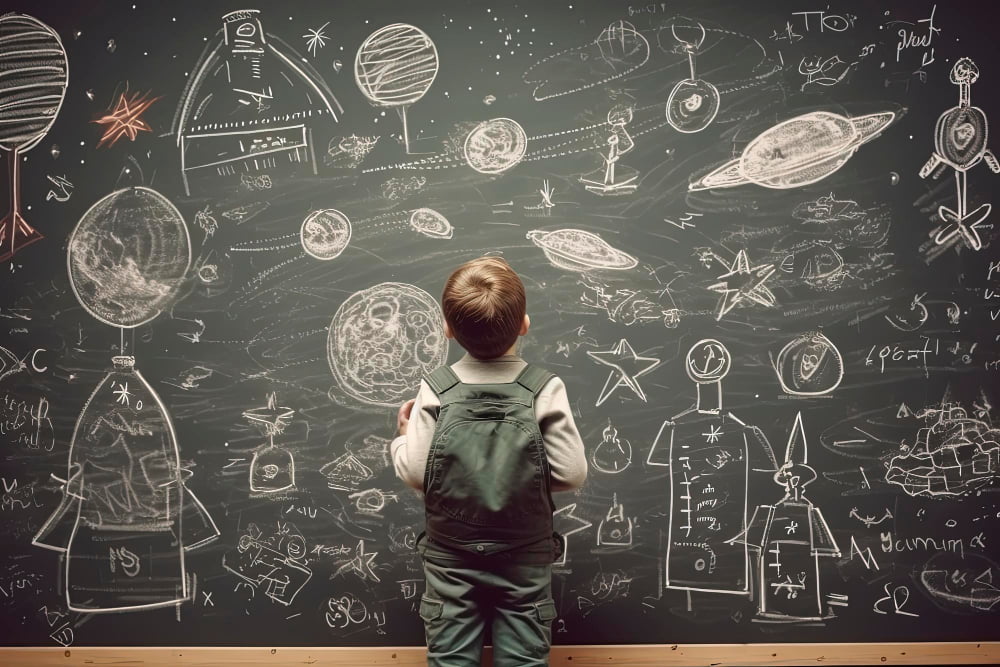 You can organize one in your neighborhood, school, or workplace. Set up a designated area for participants to create their artwork using chalk on the pavement or walls.
Choose a theme that aligns with October festivities such as Halloween, fall harvest, or Oktoberfest.
Encourage people of all ages and skill levels to participate by offering prizes for different categories such as best overall design, most creative use of colors, and most intricate details. Make sure you have enough chalk supplies available for everyone who wants to join in on the fun.
To make it even more exciting consider inviting local artists or celebrities as judges who can provide feedback and select winners based on specific criteria like originality and technique.
Don't forget about promoting your contest through social media platforms like Instagram where participants can share their creations using hashtags related to the event name followed by "contest" (e.g., #OctoberChalkArtContest).
School Memories Corner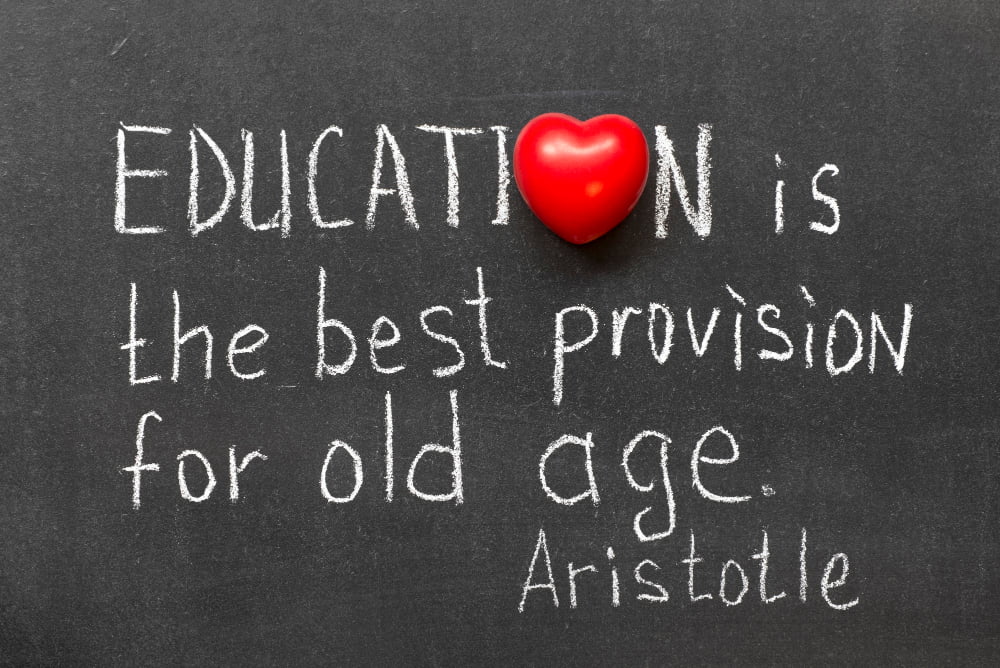 Create a "School Memories Corner" on your chalkboard by drawing doodles of your favorite subjects, teachers, and classmates. You could also write down funny quotes or memories from those times that still make you laugh today.
This is an excellent idea for anyone who wants to take a trip down memory lane and relive some of their fondest childhood memories with friends or family members who shared those experiences with them.
Cookbook-inspired Doodles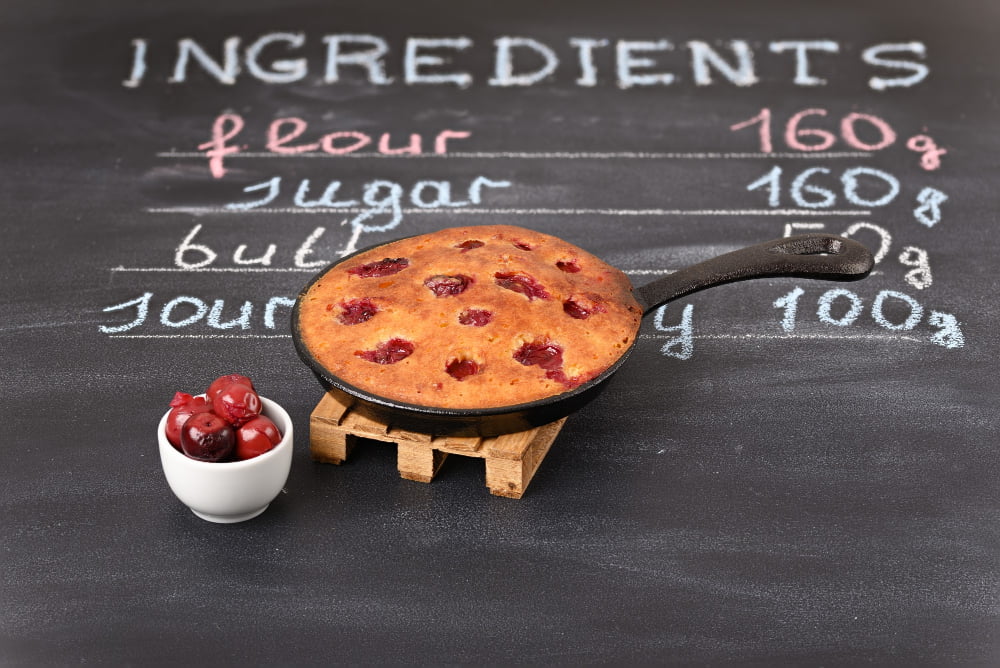 You can draw illustrations of your favorite fall recipes, such as pumpkin pie or apple cider donuts, alongside the ingredients list. Alternatively, you could create a menu board featuring dishes from different cuisines around the world that are perfect for autumnal evenings.
Don't forget to add some cute food-related puns or quotes to make it even more charming!
Ghost Stories Timeline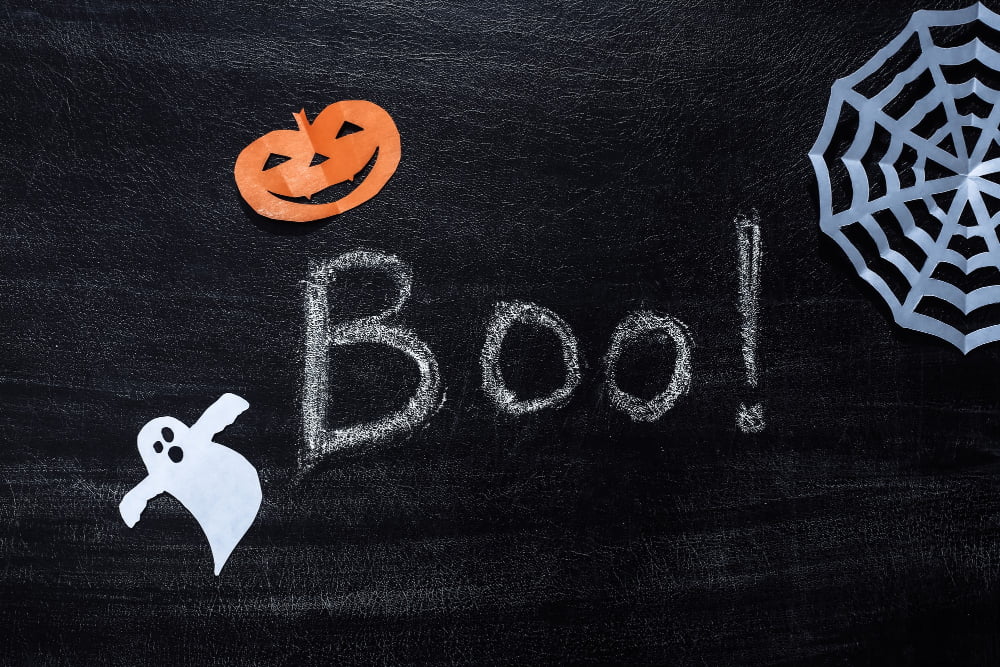 You can create a spooky atmosphere by drawing different ghosts and spirits from various cultures and time periods. Start with ancient Egyptian mummies, move on to medieval European ghosts, then draw some Victorian-era phantoms, and finish with modern-day horror movie characters like Freddy Krueger or Jason Voorhees.
Add short descriptions of each ghost story next to the drawings so that people passing by can learn something new about these creepy creatures. This will be an engaging way to celebrate Halloween while also educating others about the history of ghost stories around the world!
Cozy Home Drawing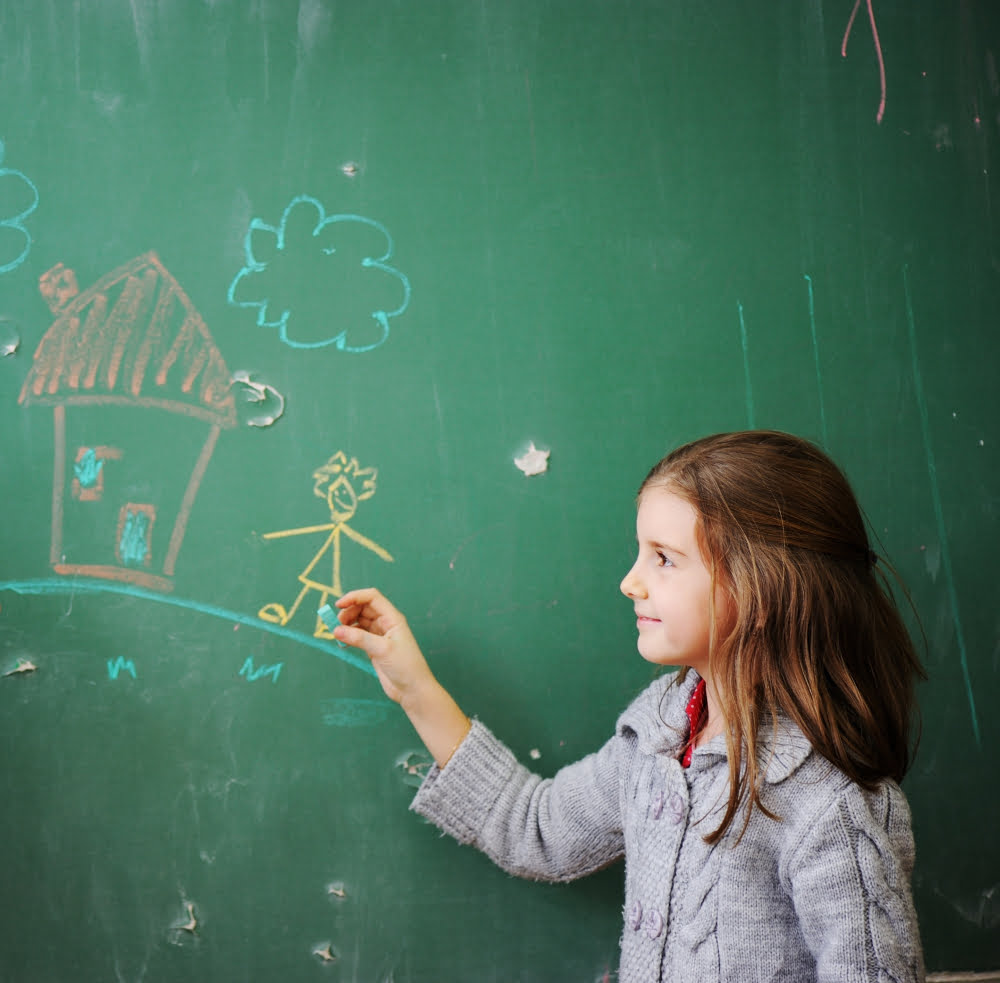 As temperatures start to drop, we all crave a warm and inviting atmosphere in our homes. A chalkboard drawing can be a great way to capture this feeling and add some charm to your space.
Consider creating an illustration of your dream living room or bedroom, complete with plush blankets, fluffy pillows, and flickering candles. You could also draw a fireplace with logs crackling inside or create an autumnal wreath for your front door.
Whatever you choose, make sure it reflects the warmth and comfort that makes this time of year so special!
Moon Phases Chart
It can be educational and decorative at the same time. You can draw the different phases of the moon, from new moon to full moon and everything in between.
This will not only add visual interest but also help you keep track of lunar cycles throughout the month.
To create a simple yet effective chart, start by drawing a large circle on your chalkboard as your base for each phase of the moon. Then divide it into eight sections representing each phase with labels such as "new," "waxing crescent," "first quarter," etc.
You can also add some fun elements like stars or constellations around your chart to make it more visually appealing while still being informative.
Halloween Party Planner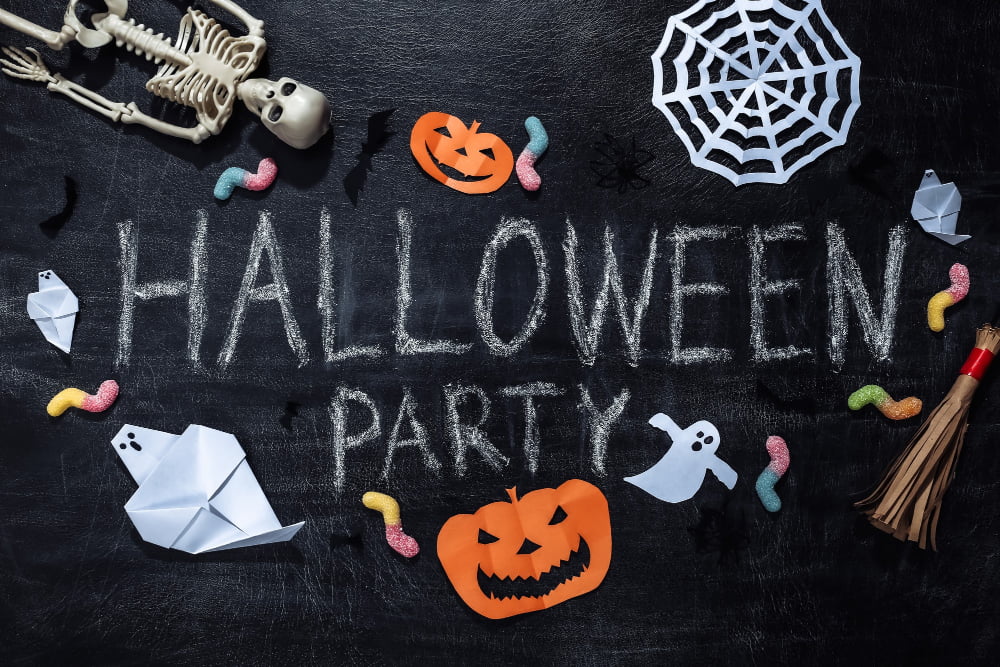 Use your board to create an eye-catching menu of spooky snacks and drinks, or draw up a schedule of events for the evening. You could even use it as an interactive game board for party games like "pin the spider on the web" or "bobbing for apples".
Whatever you choose to do with it, incorporating a chalkboard into your Halloween decor will add that extra touch of fun and creativity that will make your party unforgettable.
Fall Foliage Tracker
If you're a nature lover, tracking the changing colors of leaves can be an exciting activity. Use your chalkboard to create a fall foliage tracker and mark down which trees are turning yellow, orange or red in your area.
You can also add notes on when peak season will occur so that you don't miss out on any breathtaking views! This is not only informative but also adds a touch of natural beauty to your home decor for October.
Liked reading this? Here's more: