Last updated on July 23, 2023
Discover a plethora of creative and inspiring fall chalkboard ideas that will instantly bring warmth and charm to your home, classroom, or office this autumn season.
Fall is a wonderful time of the year, full of warm colors and cozy vibes. And what better way to embrace the season than by adding some fall-themed decor to your home? Chalkboards are a versatile and easy way to add a touch of autumnal charm to any room.
From pumpkin spice quotes to leafy wreaths, there are endless possibilities for fall chalkboard designs. In this article, we've rounded up 20 inspiring ideas that will help you create the perfect fall chalkboard for your home.
So grab your chalk and get ready to bring some seasonal flair into your space!
In This Post:
Pumpkin Patch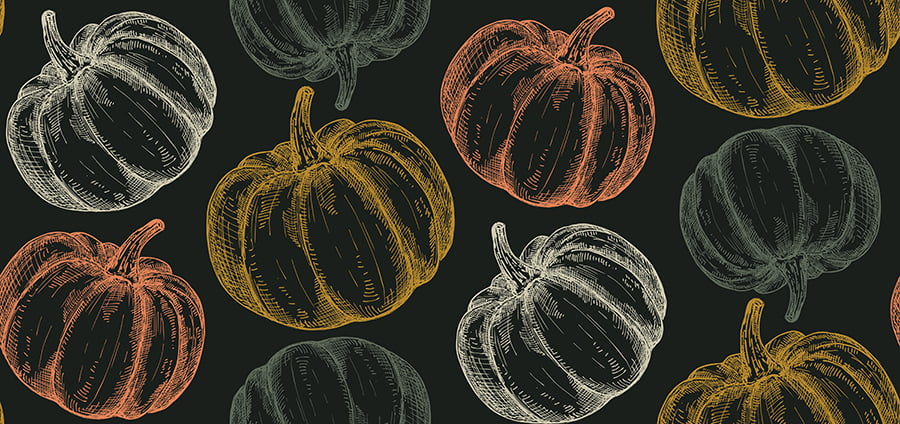 Pumpkin patches are a quintessential fall activity, and they make for great chalkboard designs too! You can draw pumpkins of all shapes and sizes, along with cute little vines or even farm animals. If you're feeling extra creative, try drawing a scarecrow or hay bales in the background to really set the scene.
Don't forget to add some warm colors like orange and brown to give your design that cozy autumn feel. A pumpkin patch chalkboard is perfect for decorating your home or classroom during this festive season!
Falling Leaves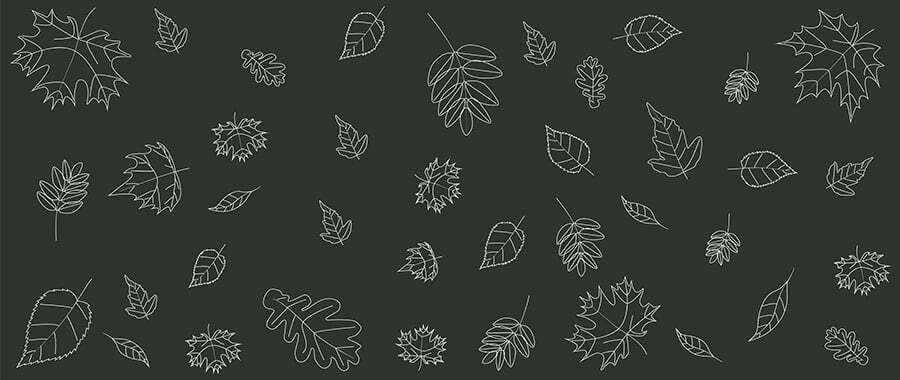 You can draw a simple tree with falling leaves or create an intricate design using different leaf shapes and colors. Another idea is to write out the lyrics to the song "Autumn Leaves" surrounded by illustrated foliage.
The possibilities are endless when it comes to incorporating falling leaves into your fall chalkboard designs, so get creative!
Autumn Harvest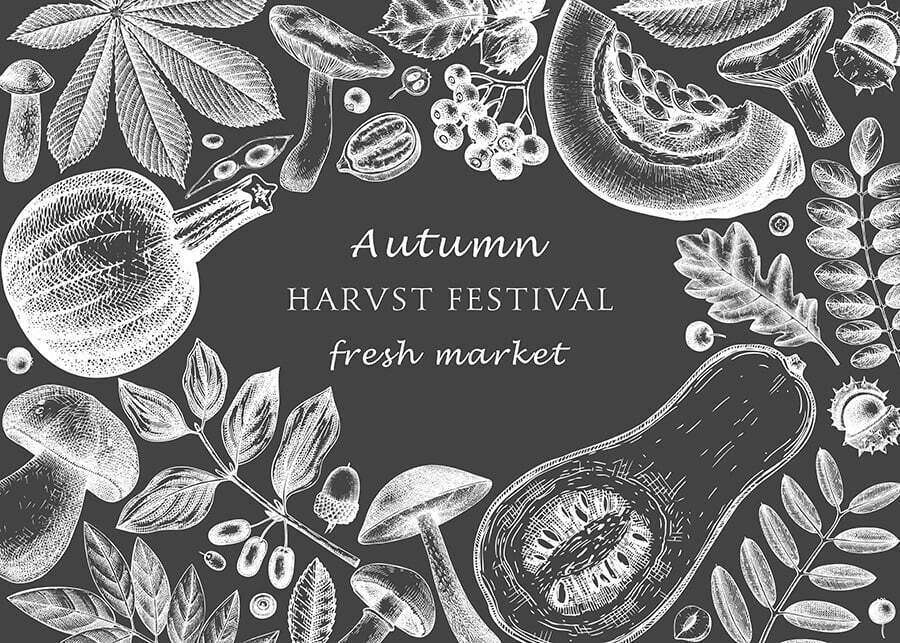 You can draw various fruits and vegetables such as pumpkins, apples, pears, grapes, corns and carrots to create an eye-catching display. Adding some farm animals like cows or chickens will also enhance the rustic feel of your design.
Use warm colors like orange, yellow and brown to bring out the essence of autumn harvest on your chalkboard art. This theme is perfect for decorating kitchens or dining rooms during Thanksgiving season!
Apple Picking
A chalkboard with an apple picking theme can add a touch of rustic charm to your home decor. You could draw apples in different shades of red and green, along with the words "apple picking" or "freshly picked".
Alternatively, you could create a list of different types of apples and their flavor profiles for those who are interested in learning more about this delicious fruit. Another idea is to draw an apple tree on the chalkboard and have family members write down what they're grateful for on each leaf-shaped piece of paper attached to it – perfect for Thanksgiving!
Sweater Weather
It's a time to break out your favorite cozy knits and embrace the cooler temperatures. When it comes to chalkboard designs, sweater weather offers plenty of inspiration.
You can create a design that features different types of sweaters, from cable-knit to cardigans, or incorporate autumnal elements like falling leaves and pumpkins into your design for added flair. Don't be afraid to play with warm colors like oranges, yellows and browns when creating your sweater weather-inspired chalkboard art!
Grateful Hearts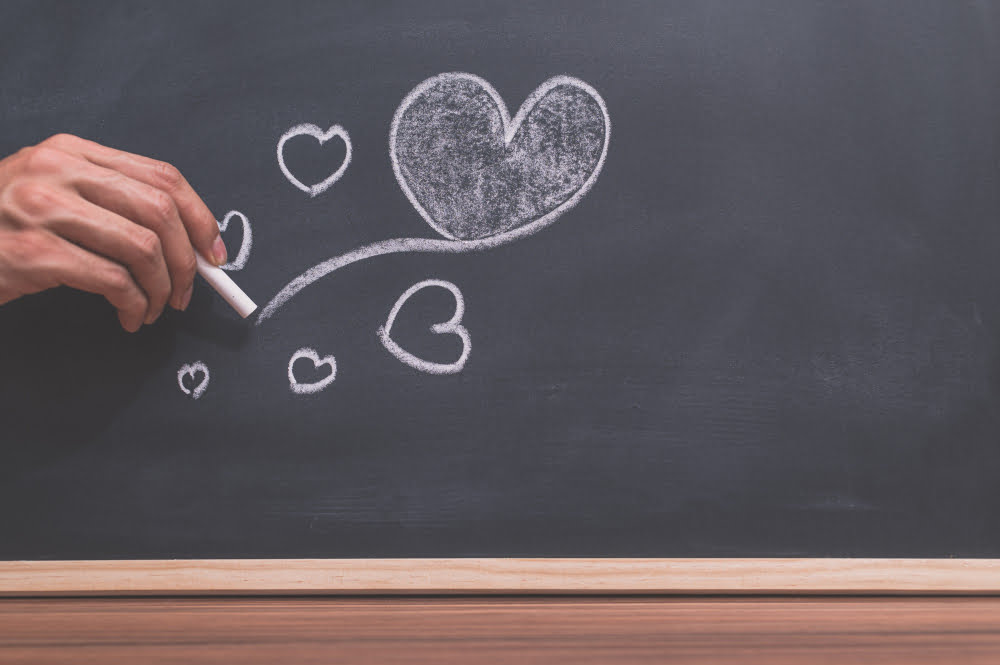 You can add some autumnal accents like pumpkins or leaves around the board for an extra touch. Another idea is to write down things you are grateful for each day and watch as your list grows throughout the season.
This simple yet meaningful decoration will bring warmth and positivity into any room in your home.
Spooky Halloween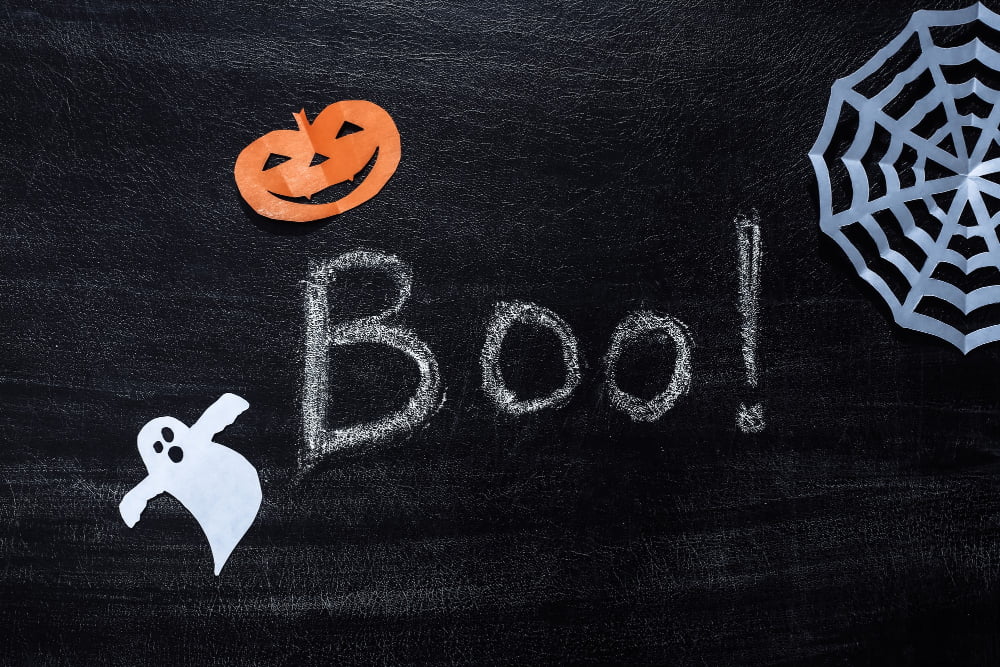 You can create a creepy atmosphere by using dark colors and eerie fonts. Write spooky phrases like "Boo!", "Trick or Treat", or "Beware!" in white chalk on black background to make them stand out.
Add some bats, spiders, ghosts, and pumpkins to complete the look. You can also draw a haunted house with creaky doors and windows that seem to be watching you! Don't forget the spider webs – they add an extra touch of spookiness!
Cozy Fireplace
A chalkboard with a fireplace design can add warmth and comfort to any room. You can draw the outline of a brick or stone fireplace, complete with logs and flames, or simply write "cozy up by the fire" in beautiful calligraphy.
Add some autumnal accents like pumpkins, pinecones, or candles to create an inviting atmosphere that will make you want to curl up with a good book and enjoy the crackling sound of burning wood.
Football Season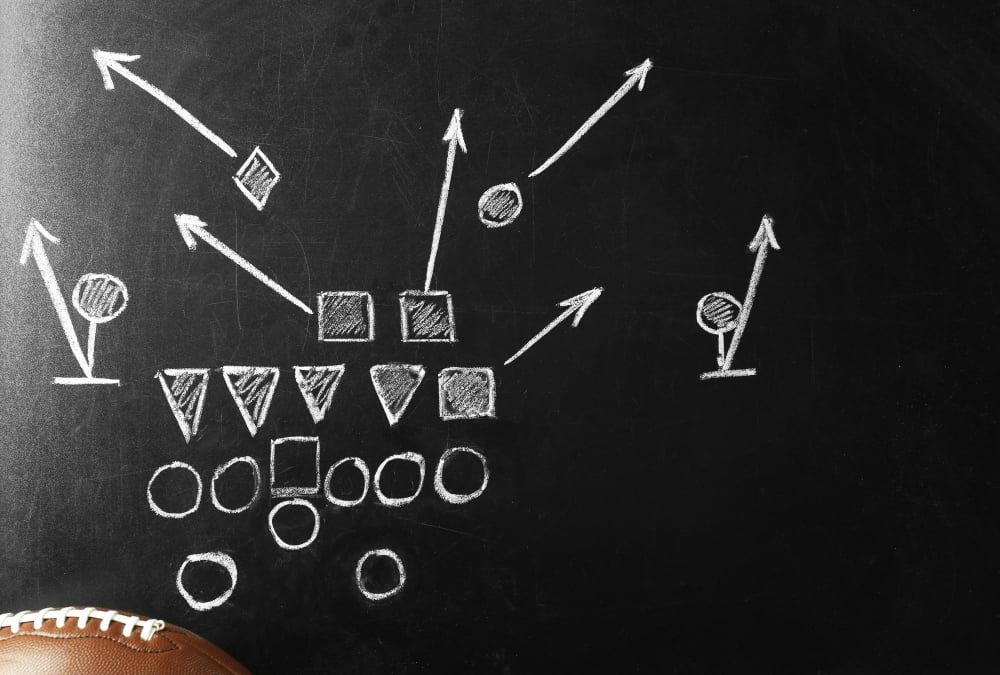 Whether you're a die-hard fan or just enjoy the social aspect, incorporating football-themed decor into your fall chalkboard designs can be fun and festive. Consider drawing footballs, helmets, or even your favorite team's logo onto the board.
You could also write popular game-day phrases like "touchdown" or "first down" to add some excitement to your design. Don't forget about incorporating team colors as well! With so many options available, there are endless possibilities for creating a unique and eye-catching fall chalkboard design that celebrates this exciting season of sportsmanship and camaraderie.
Colorful Foliage
The changing leaves create a stunning display of reds, oranges, yellows and browns that can be captured on a chalkboard. You can draw trees with colorful leaves or simply write out "fall foliage" in an artistic way using different colors to represent each leaf color.
This idea works well for both indoor and outdoor spaces and adds a touch of autumnal charm to any room or event setting.
Hot Cocoa Nights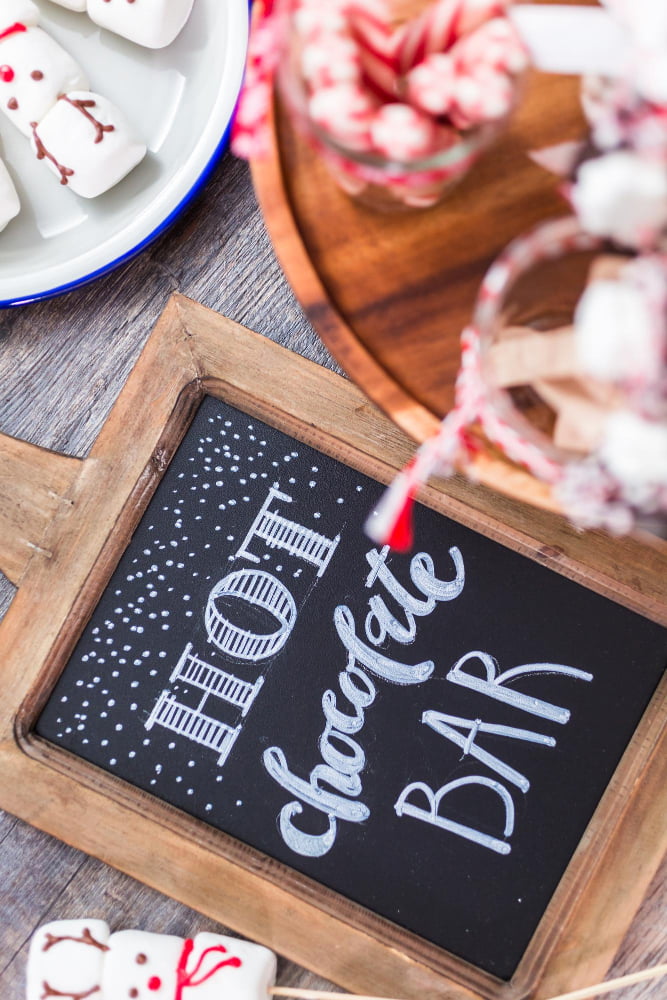 Use your fall chalkboard to create a cozy scene that captures the essence of this comforting drink. You could draw steaming mugs of cocoa topped with whipped cream and marshmallows, or add in some autumnal elements like falling leaves or pumpkins to really set the mood.
Consider adding an inspirational quote about enjoying life's simple pleasures on chilly nights as well!
Hayride Fun
Decorating your chalkboard with this theme is sure to bring back fond memories and create new ones. You can draw a wagon filled with hay, pumpkins, and other autumnal items or write out the words "hayride fun" in bold letters.
Adding some cute farm animals like cows or horses will also enhance the overall look of your chalkboard design. Don't forget to include some warm colors like orange, brown, and yellow to really capture the essence of fall!
Corn Maze Adventure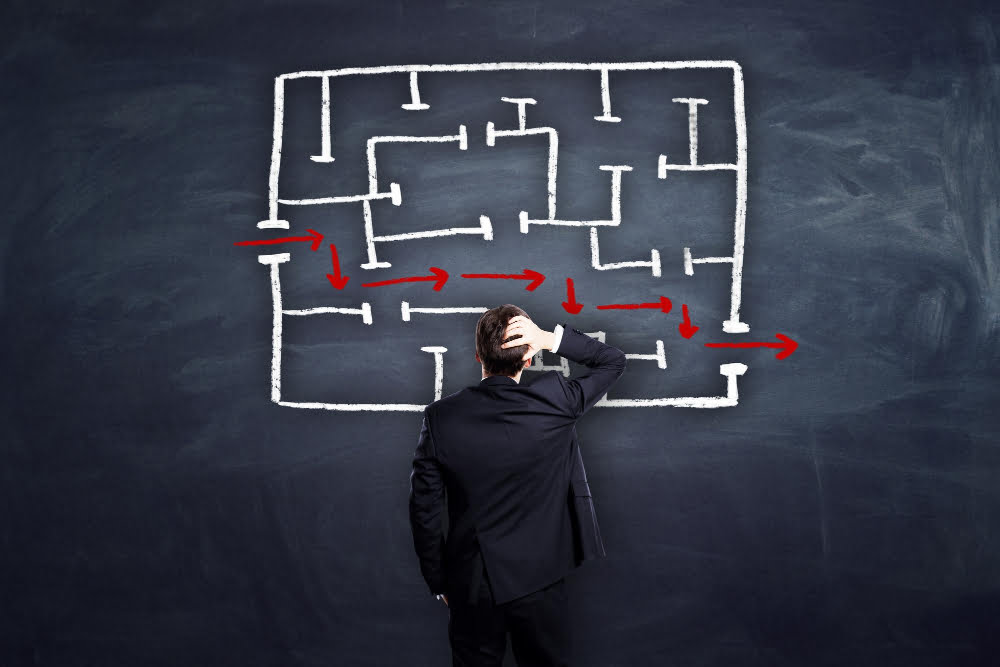 They offer a fun challenge as you navigate through the twists and turns of the towering corn stalks. To create a chalkboard design inspired by this adventure, consider drawing an aerial view of a maze with arrows pointing in different directions to represent decision points along the way.
You could also add some spooky elements like ghosts or skeletons hiding among the cornstalks to make it more exciting for Halloween season!
Back to School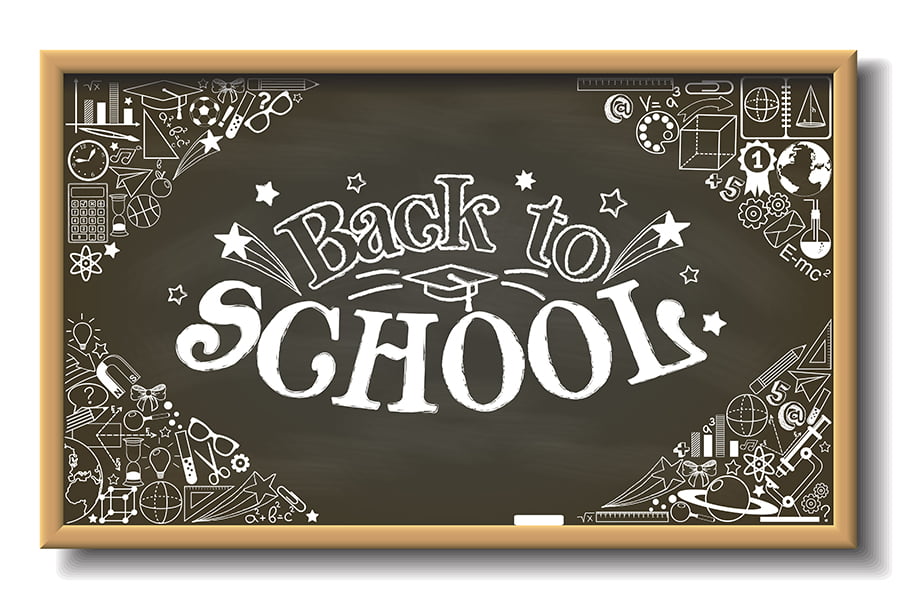 A chalkboard with a "back-to-school" theme can be a fun and creative way to get kids excited about the new academic year. Ideas could include writing motivational quotes or creating a countdown until the first day of classes.
Another idea is drawing school supplies like pencils, notebooks, and backpacks on the board. This will not only add some color but also remind students what they need for their upcoming classes!
Chilly Mornings
Consider using warm colors like oranges, yellows, and reds to create a cozy atmosphere. You could also incorporate images of hot coffee or tea to emphasize the warmth that comes with this season.
Adding some autumnal foliage or pumpkins can help tie everything together and make your chalkboard feel complete. Whether you're decorating for home or work, chilly mornings are an excellent theme to explore on your fall chalkboard!
Flannel Patterns
From traditional plaid to modern geometric designs, there is a flannel pattern for every style preference. Consider using a flannel-patterned chalkboard as the backdrop for your fall decor, or incorporate smaller accents like throw pillows or blankets in coordinating patterns.
Mixing and matching different flannel patterns can create an eclectic yet cohesive look in your home this season.
Pie Baking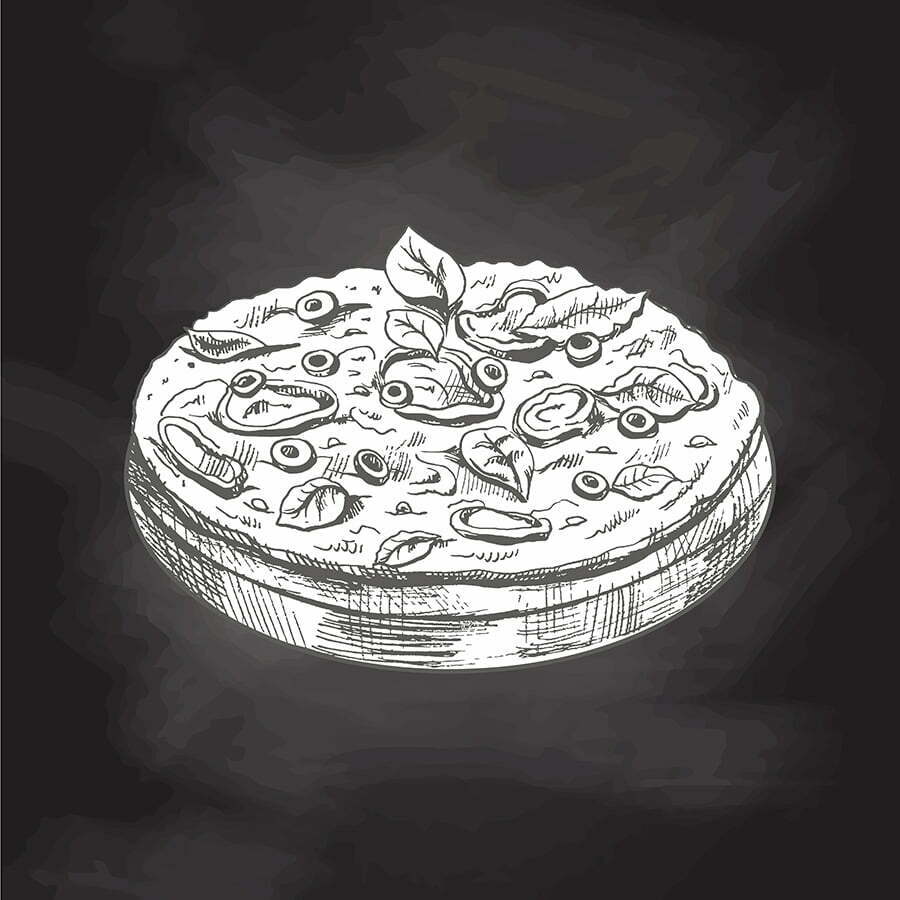 Whether you prefer apple, pumpkin, or pecan pie, there are endless ways to showcase this delicious dessert on your board. You could draw a large slice of pie with the recipe written out beside it or create a border of different pies with their names labeled above them.
Another idea is to write out the ingredients for your favorite pie and add some cute illustrations like rolling pins and measuring cups around it. No matter how you choose to display it, incorporating pies into your fall chalkboard design will surely make mouths water!
Fall Festivals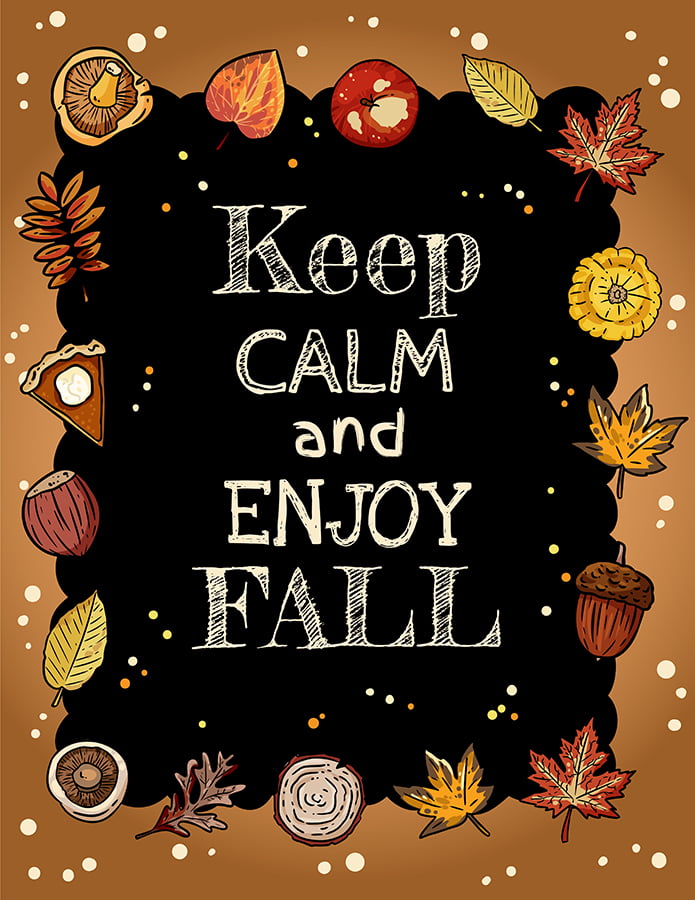 These events often feature pumpkin patches, hayrides, corn mazes, and other fun activities for all ages. Many fall festivals also offer delicious seasonal treats like apple cider donuts and caramel apples.
Attending a fall festival is not only enjoyable but can also inspire your chalkboard decor ideas! Consider incorporating elements from the festival into your design such as pumpkins or scarecrows to create an authentic autumnal feel in your home.
Forest Hikes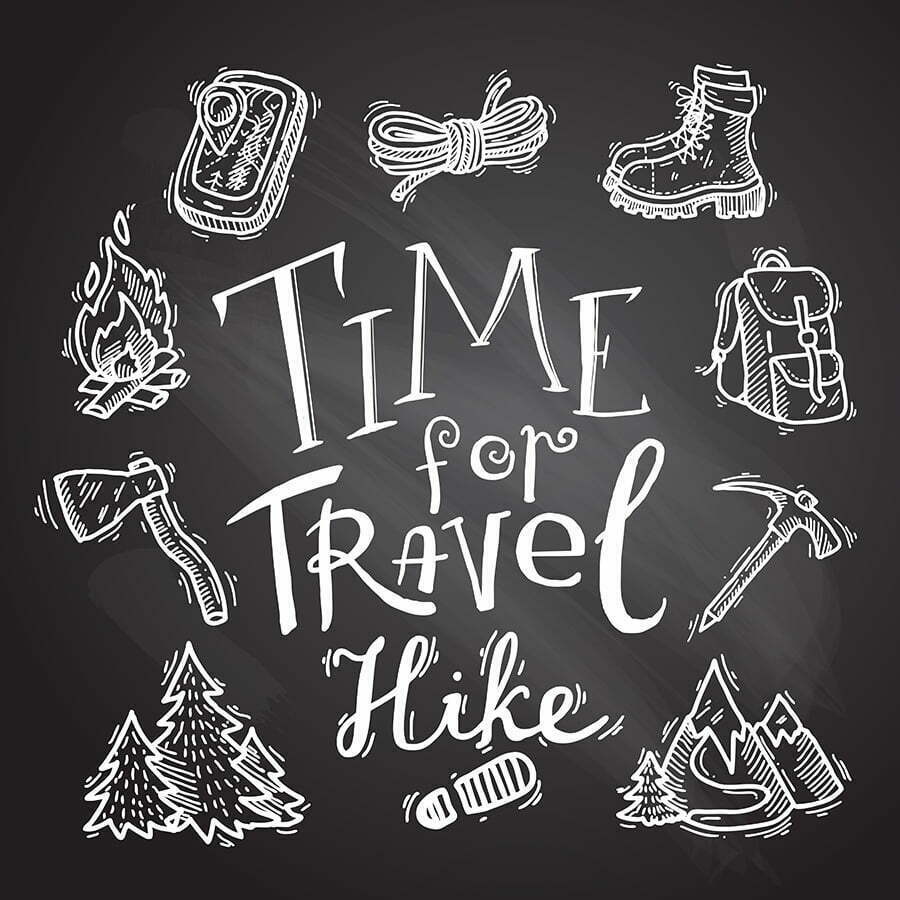 The changing colors of leaves, crisp air, and peaceful surroundings make for an unforgettable experience. To create a chalkboard that captures the essence of forest hikes in autumn, consider using earthy tones like brown and green as your base colors.
Add some leaf patterns or tree silhouettes to give it more depth and texture. You can also include inspirational quotes about nature or hiking to complete the look!
Thanksgiving Feast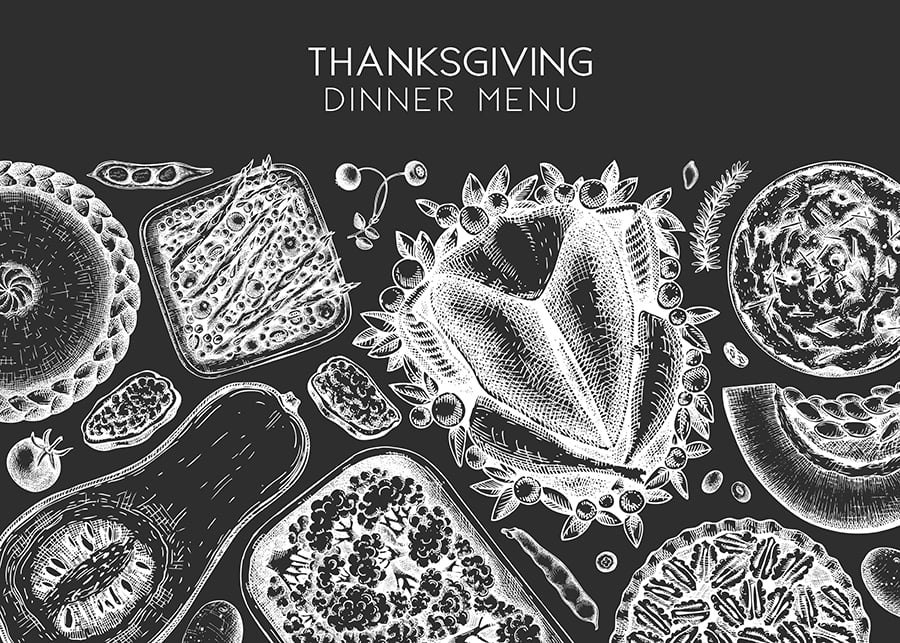 A fall chalkboard can be the perfect addition to your Thanksgiving decor, whether you use it as a menu board or simply as part of your table setting. Some ideas for Thanksgiving-themed chalkboard designs include writing out the menu items in beautiful calligraphy, drawing autumnal images like pumpkins and leaves, or even creating an interactive board where guests can write down what they're thankful for.
Whatever design you choose, incorporating a fall chalkboard into your Thanksgiving celebration is sure to add warmth and charm to the occasion.
Liked reading this? Here's more: