Last updated on August 6, 2023
Discover a plethora of creative and eye-catching boutique chalkboard sign ideas to attract customers and showcase your unique style in this blog post.
Looking for a creative way to add some personality and charm to your boutique? Look no further than the humble chalkboard sign! These versatile signs are not only functional for displaying prices or promotions, but they can also be used as a canvas for artistic expression. In this article, we'll share 20 ideas for boutique chalkboard signs that will inspire you to get creative and make your store stand out.
From witty quotes to hand-drawn illustrations, these ideas will help you create a welcoming atmosphere that customers won't forget. So grab your chalk and let's get started!
In This Post:
Daily Deals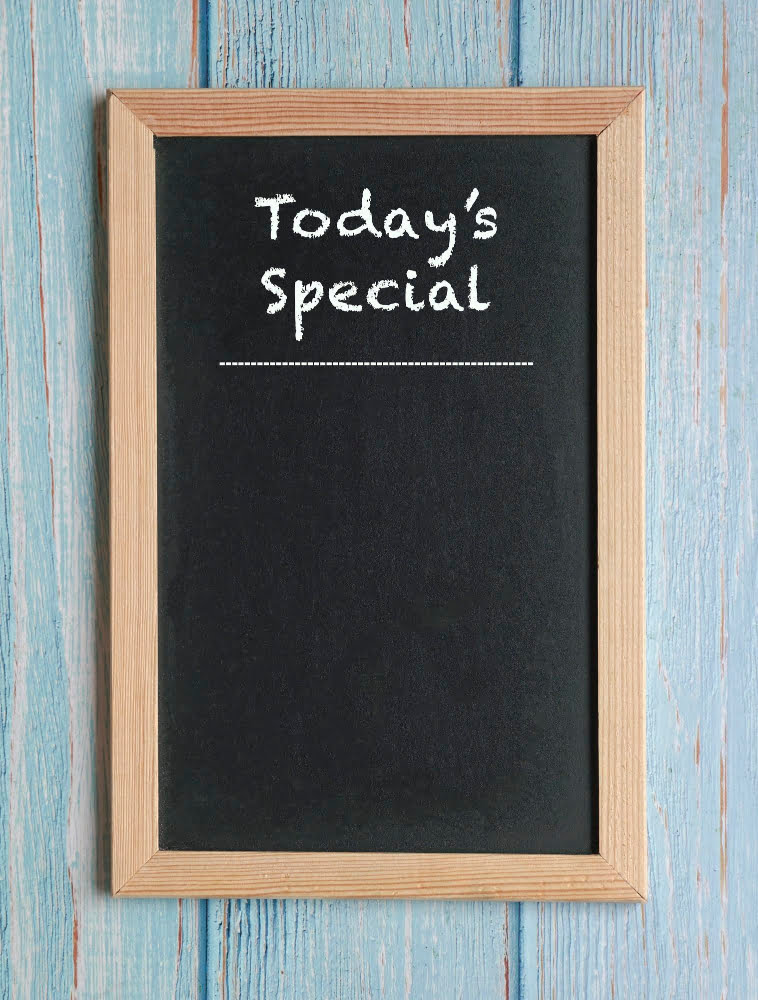 Daily deals are a great way to attract customers and increase sales. A boutique chalkboard sign can be used to showcase the daily deal of the day, whether it's a discount on a specific item or buy-one-get-one-free offer.
Make sure to keep the message clear and concise so that customers passing by can easily understand what is being offered. Changing up daily deals regularly will keep things fresh and encourage repeat visits from loyal customers who want to take advantage of new offers each time they visit your store.
Welcome Message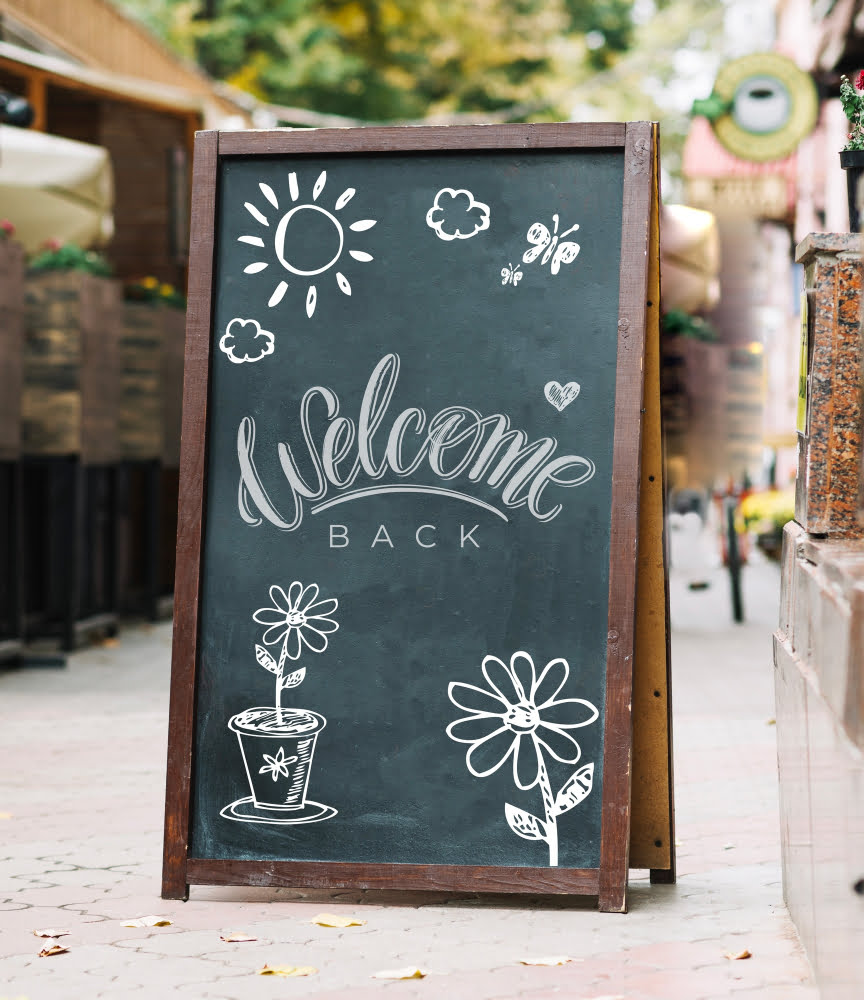 It sets the tone for their shopping experience and can make them feel appreciated and valued. A simple "Welcome to [Boutique Name]" or "Thank you for visiting us today" can go a long way in making customers feel at home.
You could also add some personality by including a fun greeting such as "Hello, gorgeous!" or "Hey there, fashionista!". Consider using different fonts and colors on your chalkboard sign to make it stand out even more.
A warm welcome message is an easy yet effective touch that will leave your customers feeling happy and excited about their visit!
Seasonal Greetings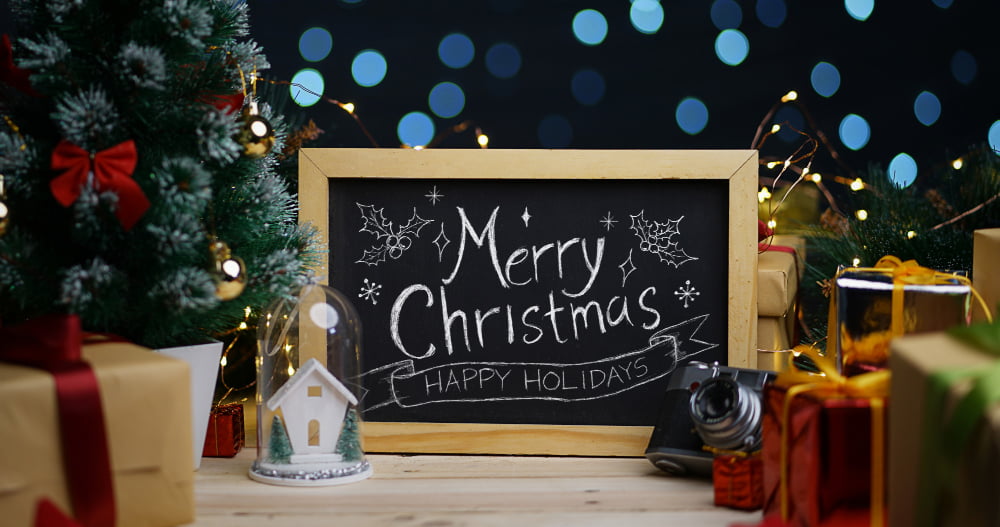 Whether it's for Christmas, Easter, Halloween or any other holiday, you can use your creativity and imagination to come up with unique messages that will make your customers feel special. For example, during the winter holidays you could write "Warmest Wishes from Our Family to Yours" or "May Your Days be Merry and Bright".
During the summer months you could write "Life is Better in Flip Flops" or "Sunny Days Ahead". Whatever message you choose, make sure it reflects the spirit of the season and adds some cheerfulness to your store atmosphere.
Inspirational Quotes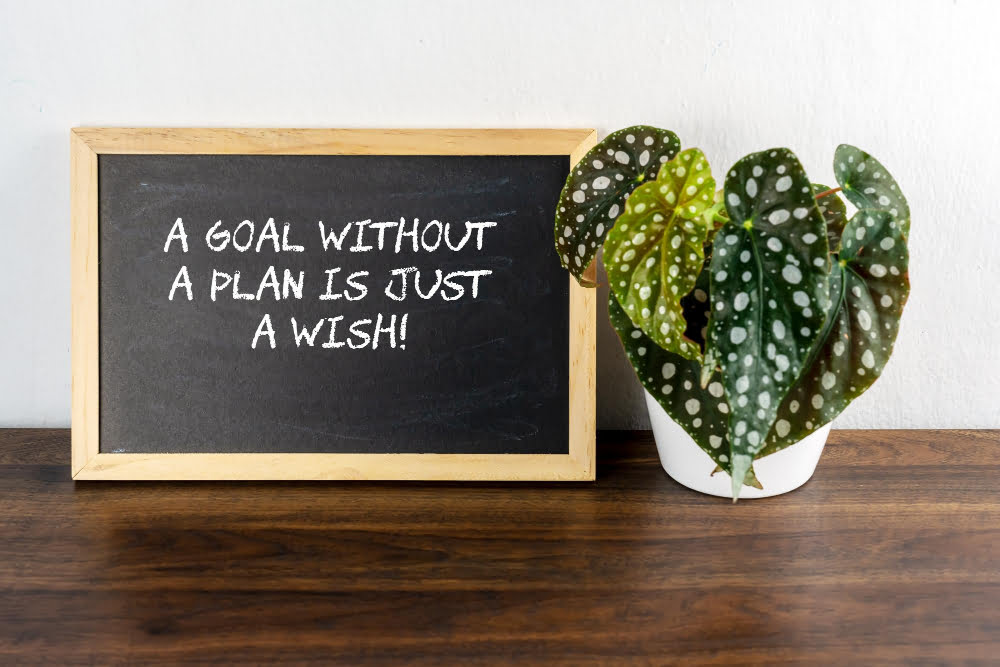 You can choose from a wide range of quotes that resonate with your brand's values or simply uplift the mood of your customers. Some popular options include famous sayings by inspirational figures, such as Maya Angelou or Oprah Winfrey, while others may opt for more lighthearted and humorous phrases that still convey an uplifting message.
Whatever you choose, make sure it aligns with the overall vibe of your store and adds value to the customer experience.
Store Hours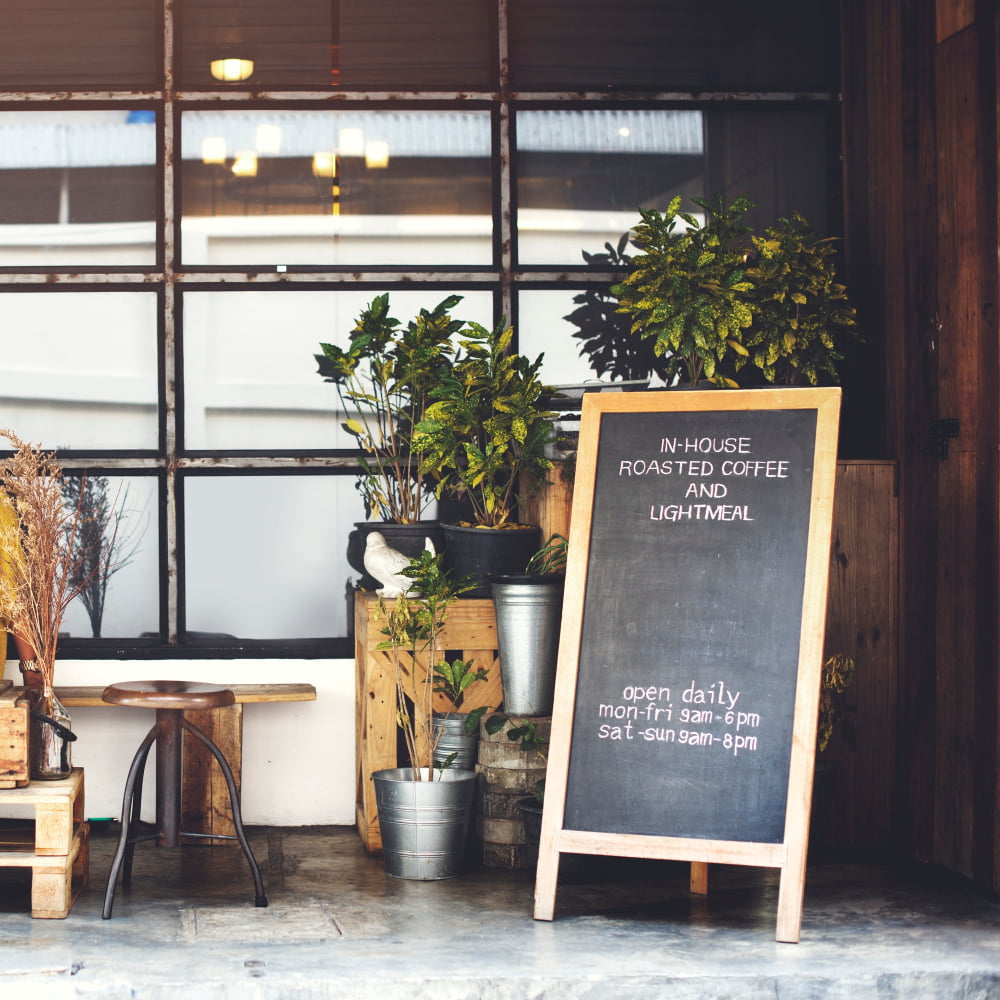 This helps customers know when they can visit and shop at your store. Make sure to include both opening and closing times, as well as any days that you are closed or have different hours than usual (such as holidays).
You may also want to consider adding a note about extended holiday hours during the busy shopping season. By clearly displaying your store's operating schedule, you'll help ensure that customers don't show up when you're closed and miss out on all the great products and services your boutique has to offer!
Sale Announcements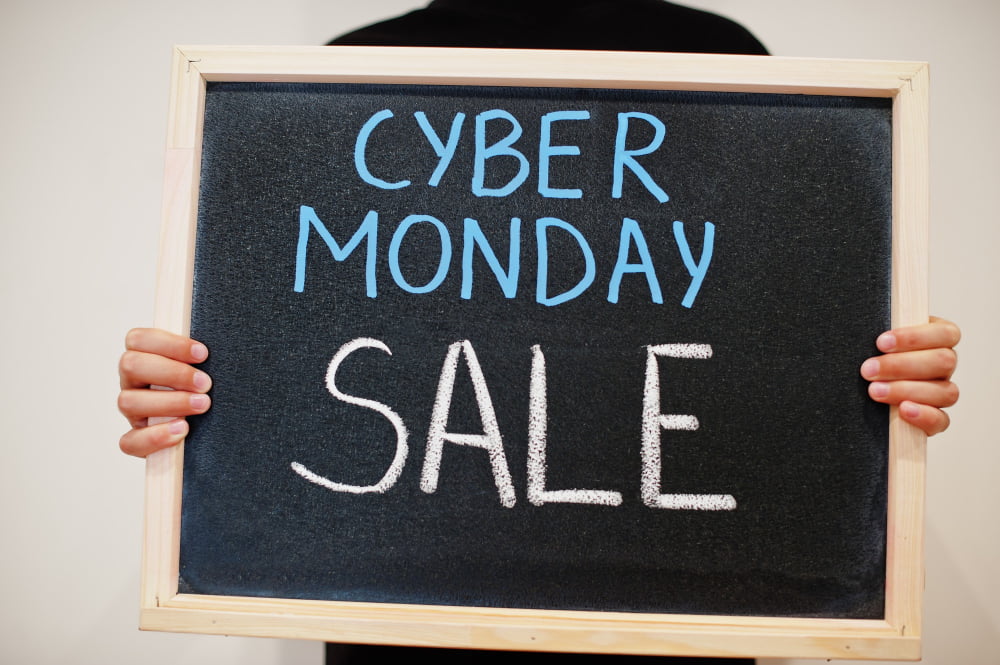 A boutique chalkboard sign can be used to advertise discounts, promotions, and clearance events. Make sure the message is clear and eye-catching by using bold letters or different colors for emphasis.
You can also add some creativity by incorporating graphics or illustrations that match your brand's aesthetic. Don't forget to include the dates of the sale so customers know when they need to act fast!
Fashion Tips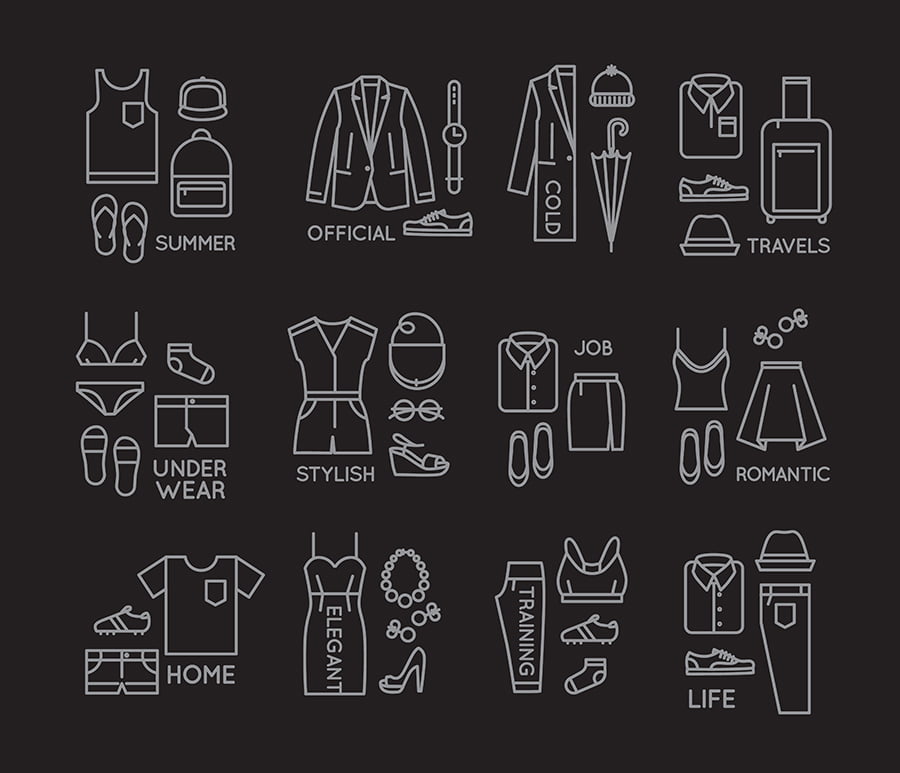 Consider using the board to highlight current trends, suggest outfit combinations, or offer styling advice for different body types. You could also use the board to showcase new arrivals and how they can be incorporated into existing wardrobes.
Remember that your customers are looking for inspiration and guidance when it comes to fashion, so don't hesitate to get creative with your messaging!
Dress of the Day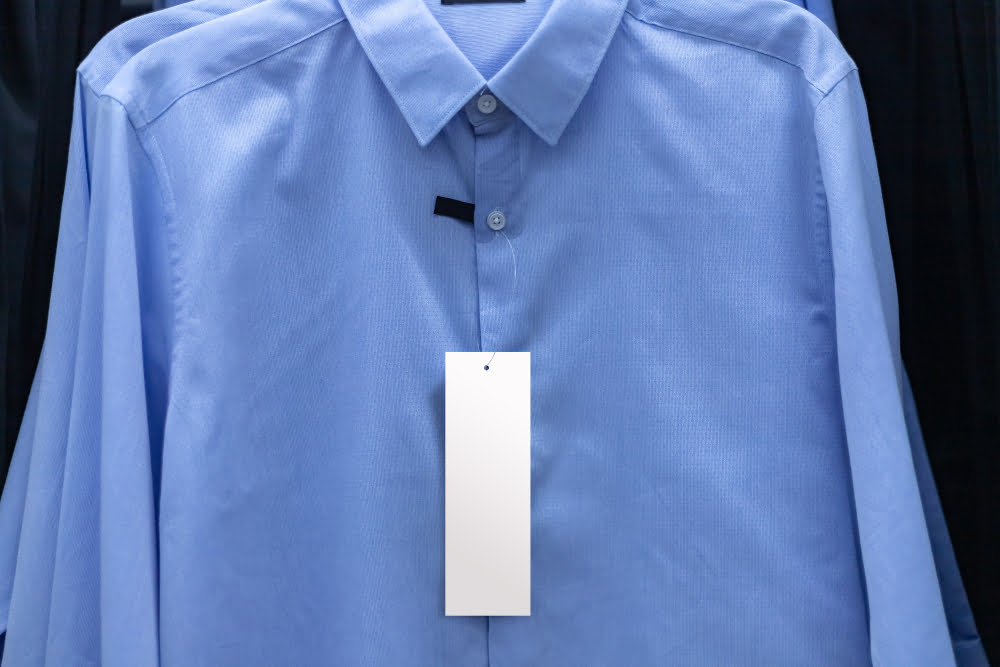 Use your boutique chalkboard sign to display a photo of the dress, along with its name and price. You can also add some styling tips or suggest accessories that would complement the outfit.
This will not only attract attention but also inspire customers to try on new styles they may have overlooked otherwise. Make sure you update this section regularly so that customers always see something fresh and exciting when they visit your store!
Customer Reviews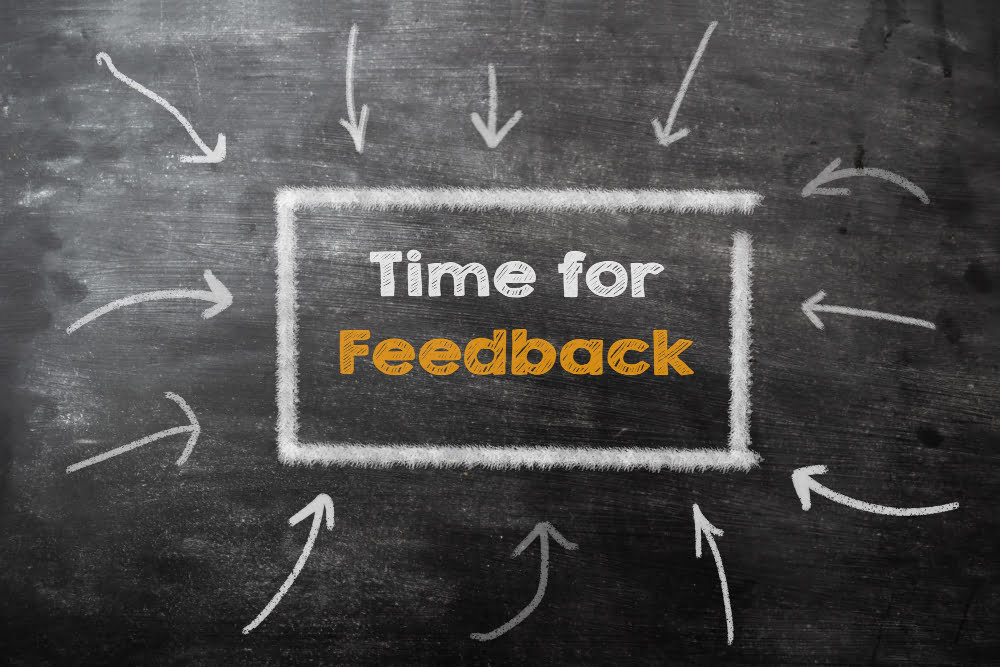 Consider featuring positive reviews prominently on your sign, along with the reviewer's name or initials. You could also use the space to encourage customers to leave their own feedback by providing a link or QR code that leads directly to your online review platform of choice.
Just make sure you're keeping up with responses and addressing any negative feedback in a timely manner – this will show that you value customer satisfaction and are committed to making improvements where necessary.
Loyalty Program Info
If your boutique has a loyalty program, use your chalkboard sign to promote it! You can list the benefits of joining the program, such as exclusive discounts or early access to sales. Make sure you include any requirements for signing up and how customers can earn points or rewards.
This is also an opportunity to thank loyal customers and show them that their business is appreciated. Use eye-catching colors and fonts on your chalkboard sign so that it stands out from other messages in-store!
Custom Order Options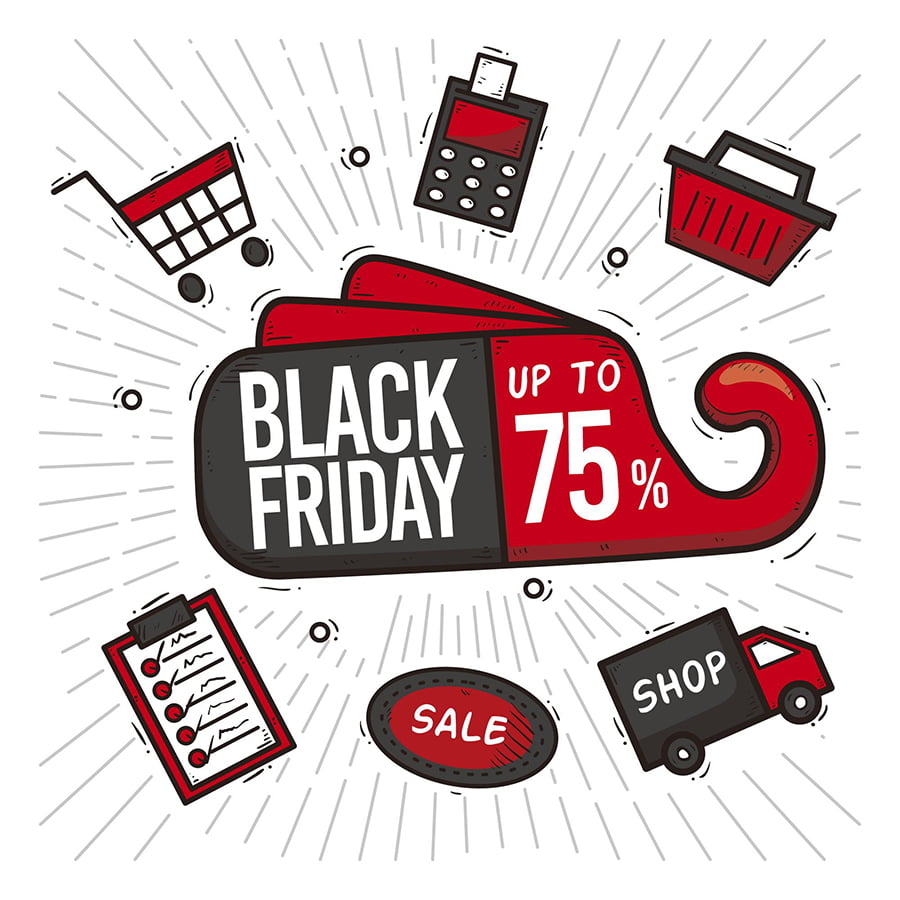 With boutique chalkboard signs, you can easily advertise this service and attract more business. Consider using the sign to showcase examples of custom orders you have completed in the past or highlight specific details that can be customized such as color, size, or material.
Make sure to include any relevant information about how long it takes for a custom order to be completed and how customers can place an order with your store. By promoting this option on your chalkboard sign, you may find that more people are interested in purchasing from your boutique because they know they will receive something unique and tailored specifically for them.
Trending Styles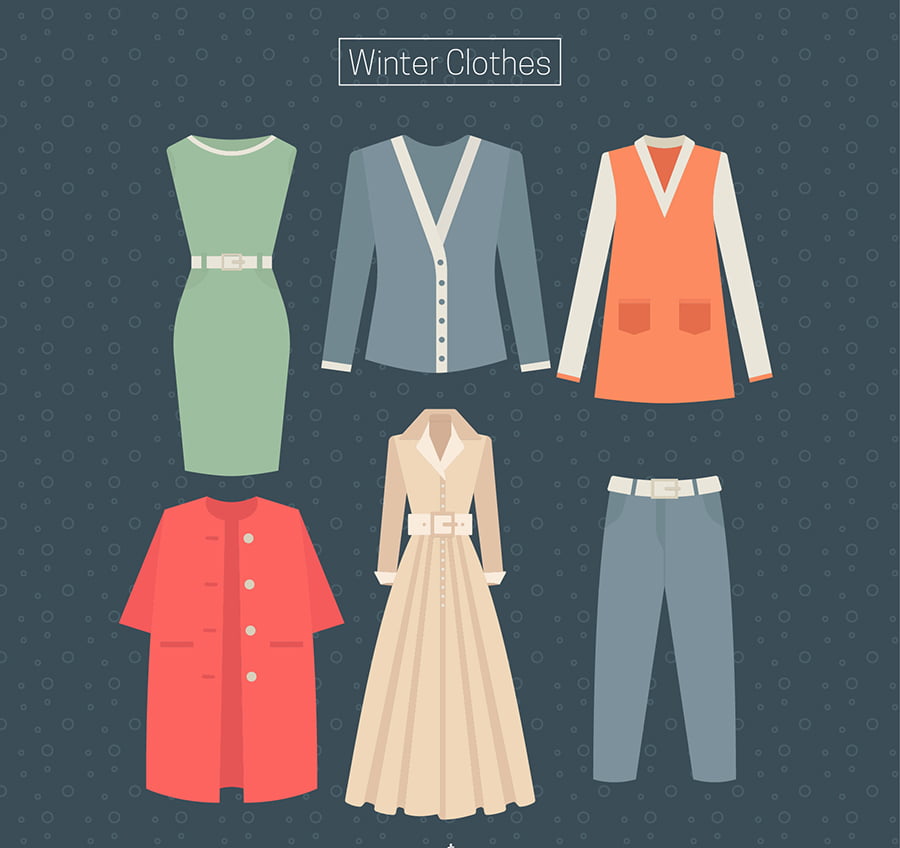 Use your boutique chalkboard sign to showcase the latest fashion trends and must-have items in your store. Whether it's animal prints, bold colors, or statement accessories, make sure you highlight what's hot right now.
You can also use this section of the chalkboard sign to suggest outfit ideas that incorporate these trending styles for inspiration-seeking shoppers who may be looking for guidance on how to style their new purchases.
Gift Ideas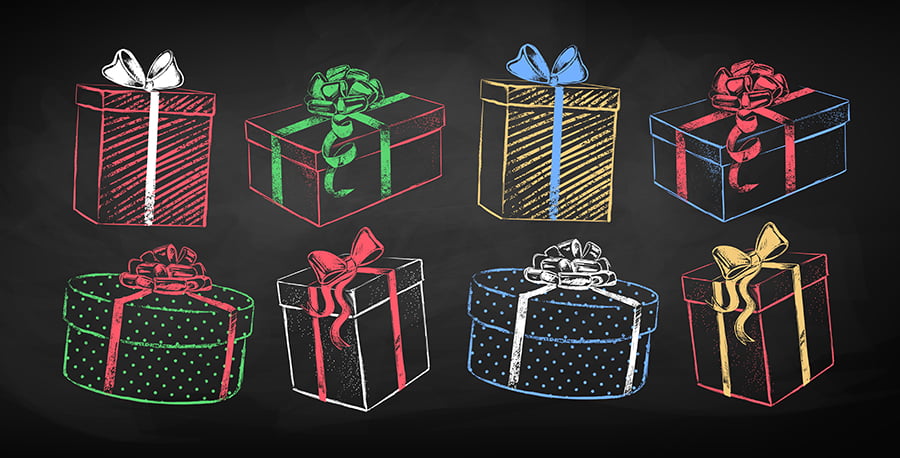 You can use the space to showcase unique and thoughtful gift options for different occasions such as birthdays, holidays, or even just because. Consider featuring items that are popular among your customers or highlighting products that have recently arrived in-store.
Don't forget to include price points and any special promotions you may be offering on these items! By providing gift ideas on your chalkboard sign, you're not only helping out shoppers who may be struggling with what to buy but also promoting sales for your business.
Staff Picks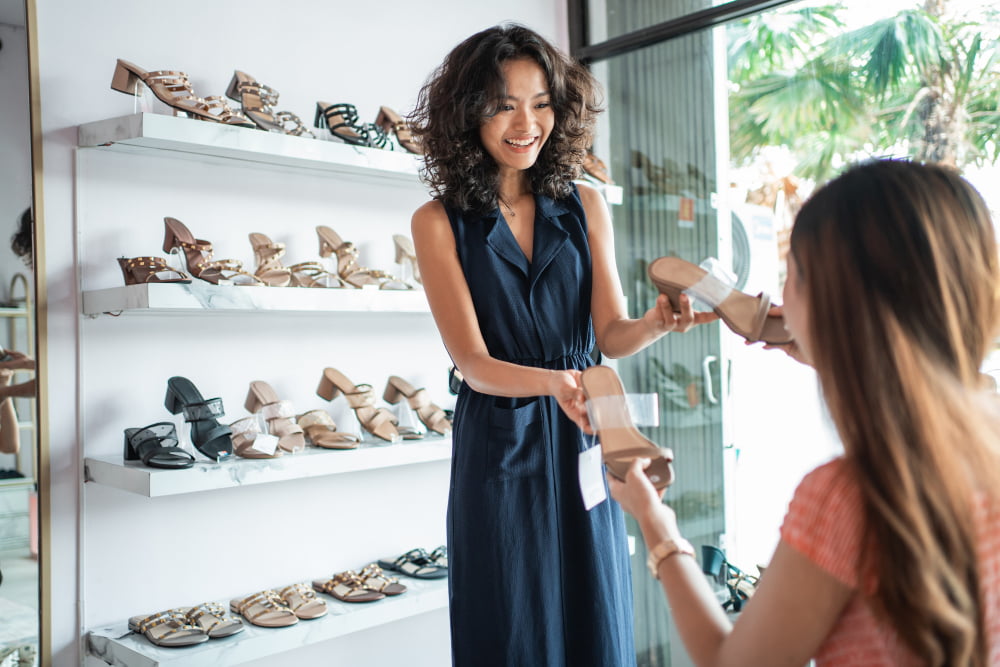 It adds a personal touch and helps customers connect with your staff on a more human level. You can use chalkboard signs to highlight different staff members' picks each week or month, depending on how often you want to change it up.
This is also an opportunity for employees to share their expertise and knowledge about products they love, which can help build trust with customers who value their opinions. Make sure that the sign includes the name of the employee along with their pick so that customers know who made the recommendation and feel comfortable asking questions or seeking further advice from them in-store.
Accessories Spotlight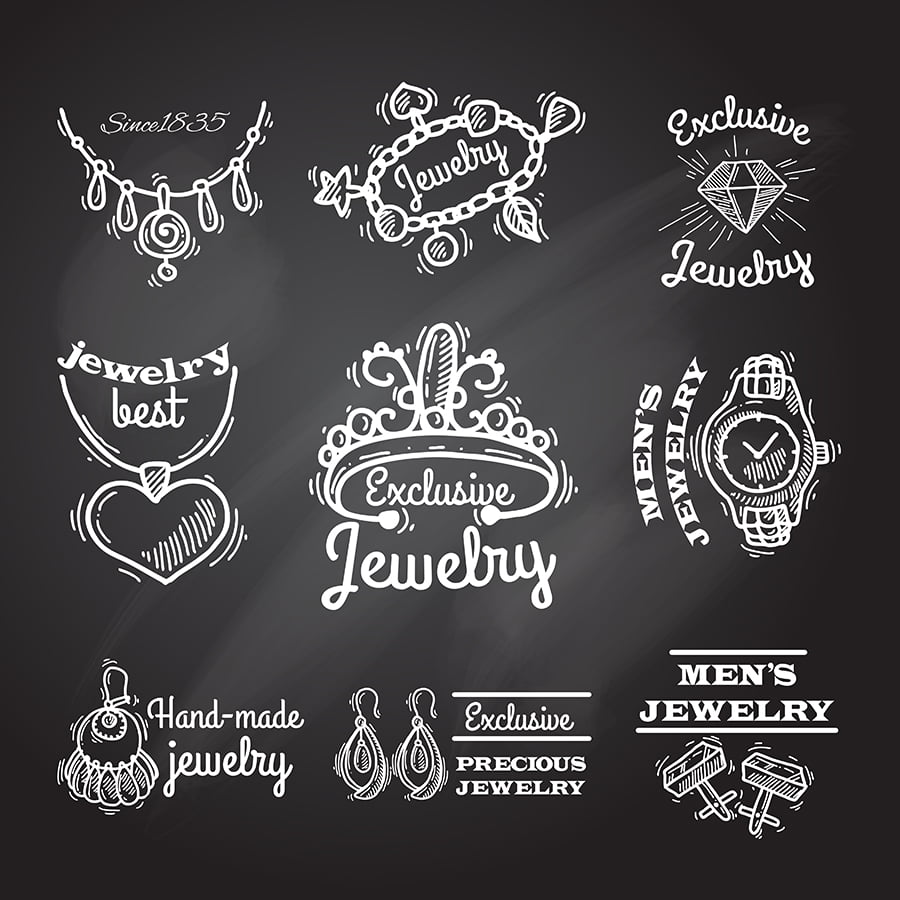 Use the sign to showcase new arrivals, bestsellers, or even staff picks for accessories like jewelry, hats, scarves and bags. You could also use it as an opportunity to educate customers on how they can style different accessories with their outfits.
By shining a spotlight on your accessory collection through a chalkboard sign display in-store or outside of it will help draw attention from potential customers passing by while adding value for existing ones who are already shopping at your store.
Local Events
Use your chalkboard sign to promote upcoming events in the area, such as festivals, concerts or charity fundraisers. This will not only show that you are involved in the community but also help increase foot traffic into your store.
Make sure to include all relevant information like date, time and location of the event so that potential customers can easily find it. You could even offer special discounts or promotions for those who attend these local events and visit your store afterwards!
Limited-time Offers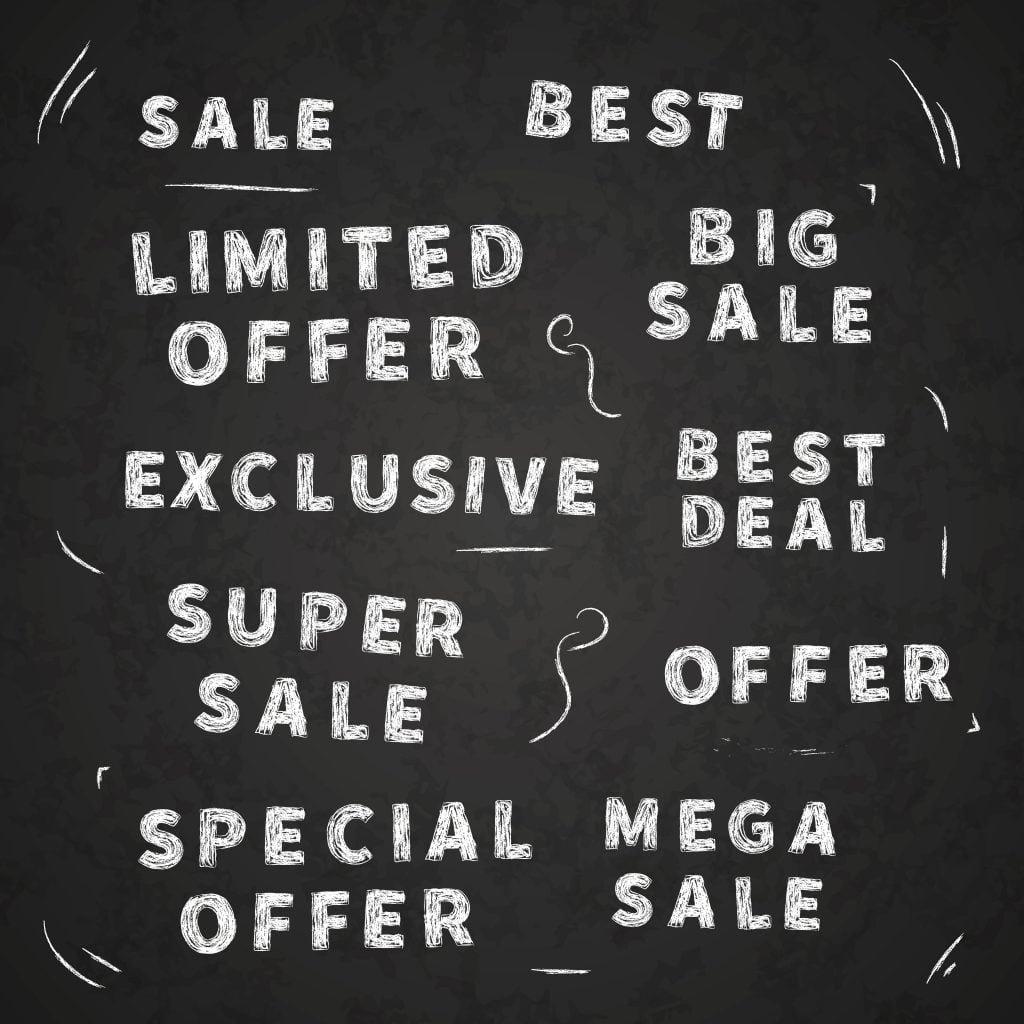 Use your boutique chalkboard sign to promote flash sales, clearance events, or exclusive deals that are only available for a short period of time. Make sure the offer is clear and easy to understand so that customers can quickly decide if they want to take advantage of it.
You can also use this opportunity to showcase some of your best-selling items or new arrivals that you want people to know about before they're gone! Remember, limited-time offers should be just that – limited in time – so make sure you set an end date for the promotion and stick with it.
In-store Events Highlights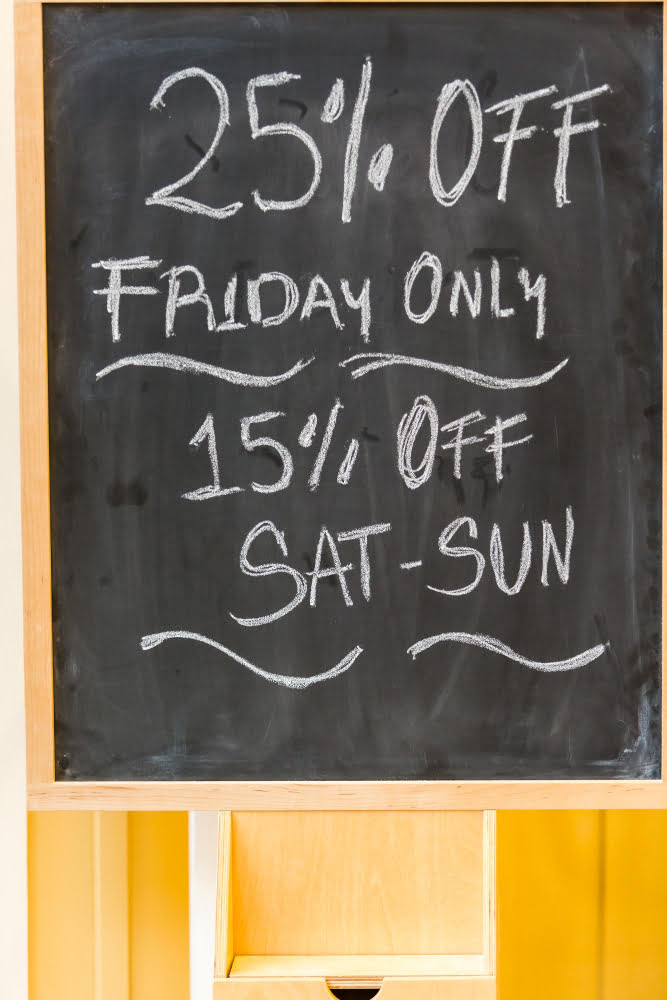 Use your chalkboard sign to highlight upcoming events, such as trunk shows, fashion shows or charity fundraisers. You can also use the board to showcase photos from past events or share testimonials from satisfied attendees.
By promoting in-store events on your chalkboard sign, you'll not only increase foot traffic but also build a sense of community among your customers and staff alike.
New Arrivals Alert
This is an effective way to grab their attention and entice them into making a purchase. Use descriptive words and phrases that highlight the unique features of each item, such as "softest fabric ever" or "perfect for layering." You can also use this opportunity to showcase items that are selling quickly or have limited availability, creating a sense of urgency among shoppers.
By regularly updating your chalkboard sign with new arrivals, you'll keep customers coming back for more!
Social Media Handles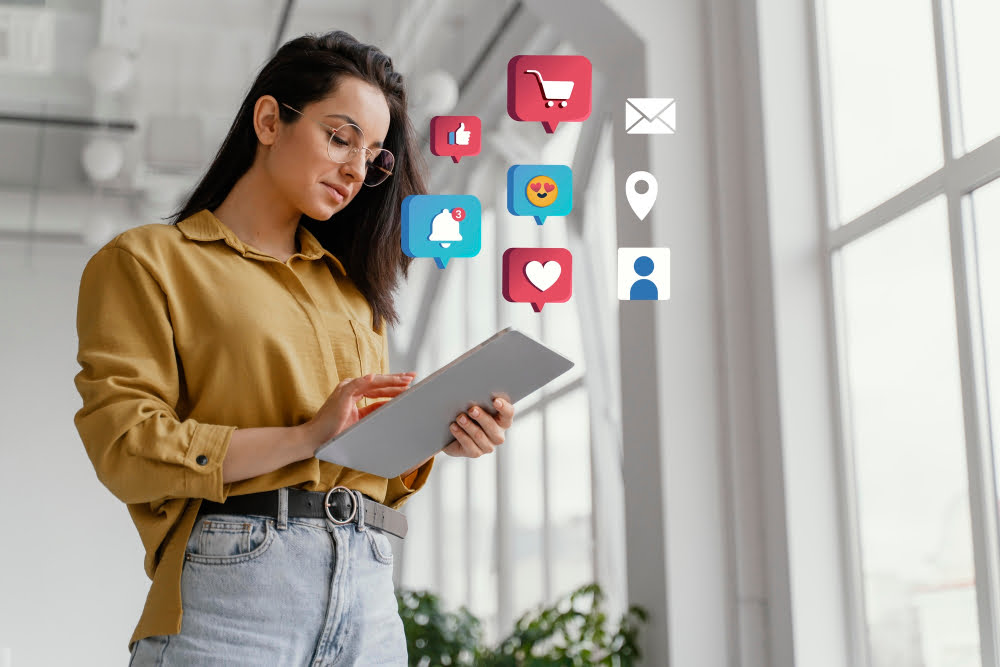 Include the usernames or handles for all of your social media accounts on the sign so that customers can easily find and follow you online. This will not only increase brand awareness but also allow you to engage with customers beyond their in-store experience.
You could even offer exclusive discounts or promotions to those who follow you on social media, encouraging them to stay connected with your business long after they leave the store.
Liked reading this? Here's more: