Last updated on July 31, 2023
Discover twenty exciting and creative ideas to transform your June chalkboard into an eye-catching display that'll bring joy and inspiration all month long.
June is here, and with it comes a fresh start to the summer season. As a home decorator, I always look for ways to add some charm and personality to my living space.
One of my favorite ways to do this is by incorporating chalkboards into my decor. They are versatile, easy to customize, and can be used in any room of the house.
In this article, I'll be sharing 20 creative ideas for using chalkboards in your home decor this June. Whether you're looking for a fun way to display your daily schedule or want to add some seasonal flair to your space, these ideas will inspire you to get creative with chalkboard art.
So grab a piece of chalk and let's get started!
In This Post:
Summer Quotes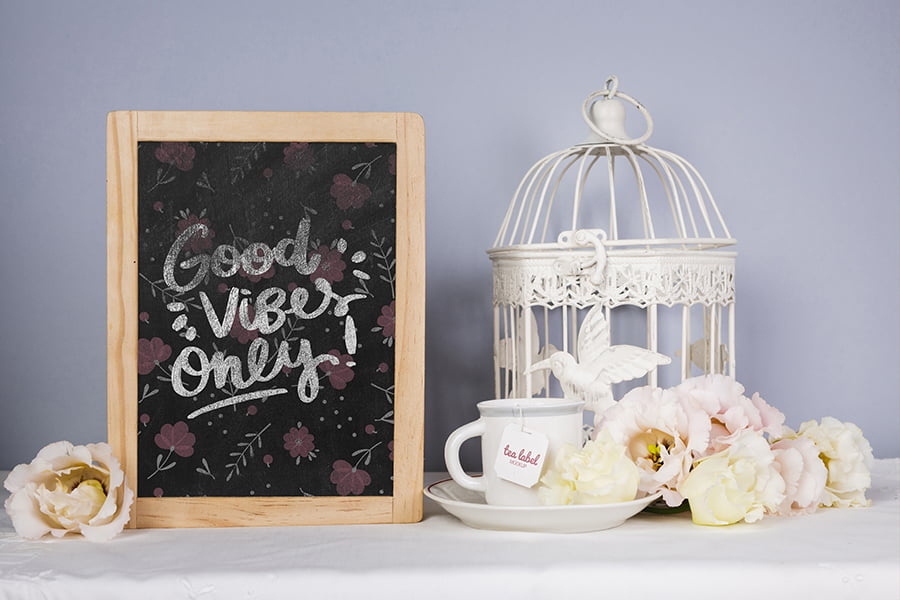 Summer is a season of warmth, sunshine, and relaxation. It's the perfect time to enjoy outdoor activities with family and friends.
If you're looking for inspiration to decorate your June chalkboard, consider adding some summer quotes that capture the essence of this wonderful season. From famous authors to unknown sources, there are plenty of quotes out there that celebrate all things summer-related.
Some popular options include "Life is better in flip flops," "Good vibes happen on the tides," or "Sunshine is my favorite accessory." These simple yet powerful phrases can add a touch of positivity and joy to your home decor while reminding you why summertime truly rocks!
Beach Countdown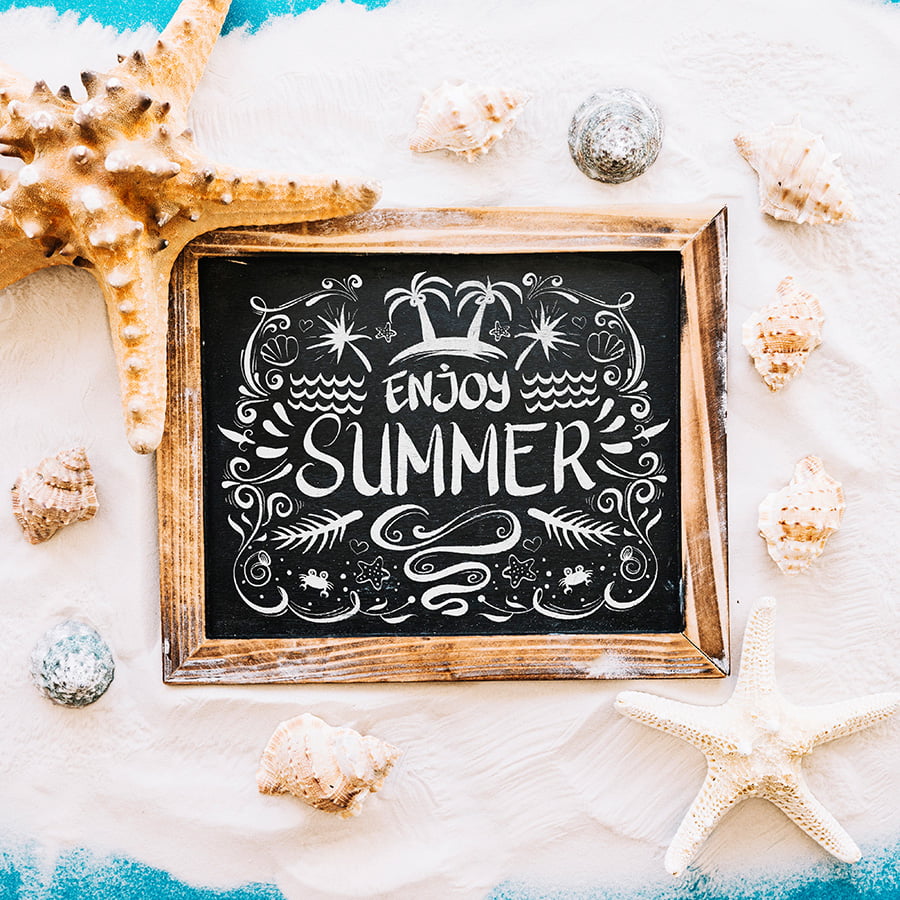 Use your chalkboard to create a fun and colorful countdown that will get you excited for some sun, sand, and surf. You can add little drawings of palm trees or waves to make it more visually appealing.
Don't forget to include the date of your trip so you know exactly how many days are left until you hit the beach!
Reading List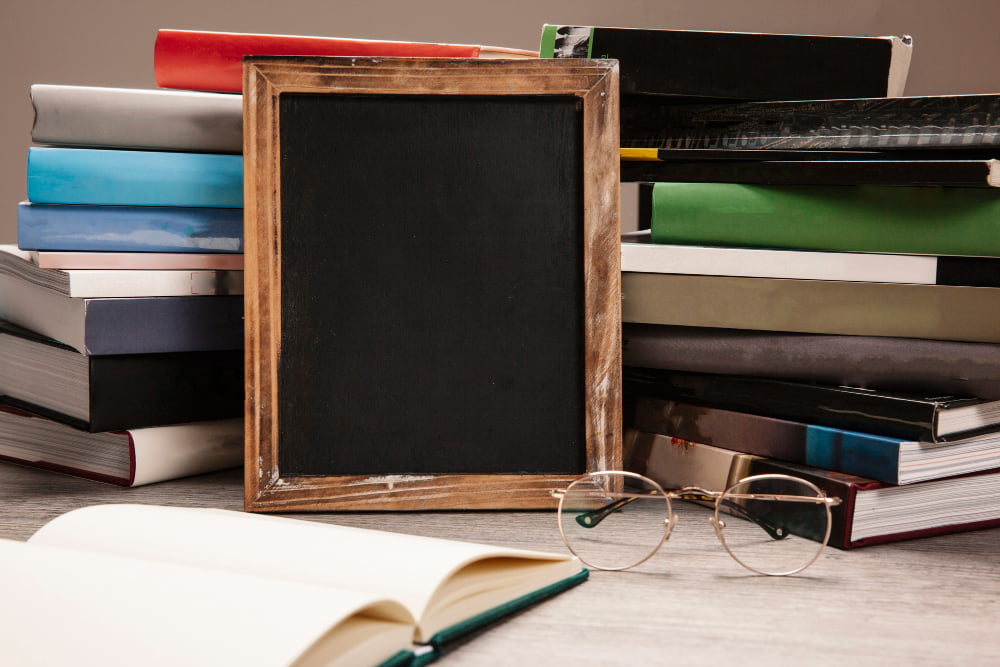 Whether you're lounging by the pool or enjoying a quiet evening at home, there's nothing quite like getting lost in a good book. Use your chalkboard to create a list of books that you want to read this summer.
You can include titles from different genres such as romance, mystery, and non-fiction. Don't forget to add some classics too! This will not only help keep track of what you've read but also serve as inspiration for others who may be looking for their next favorite book recommendation.
Vacation Plans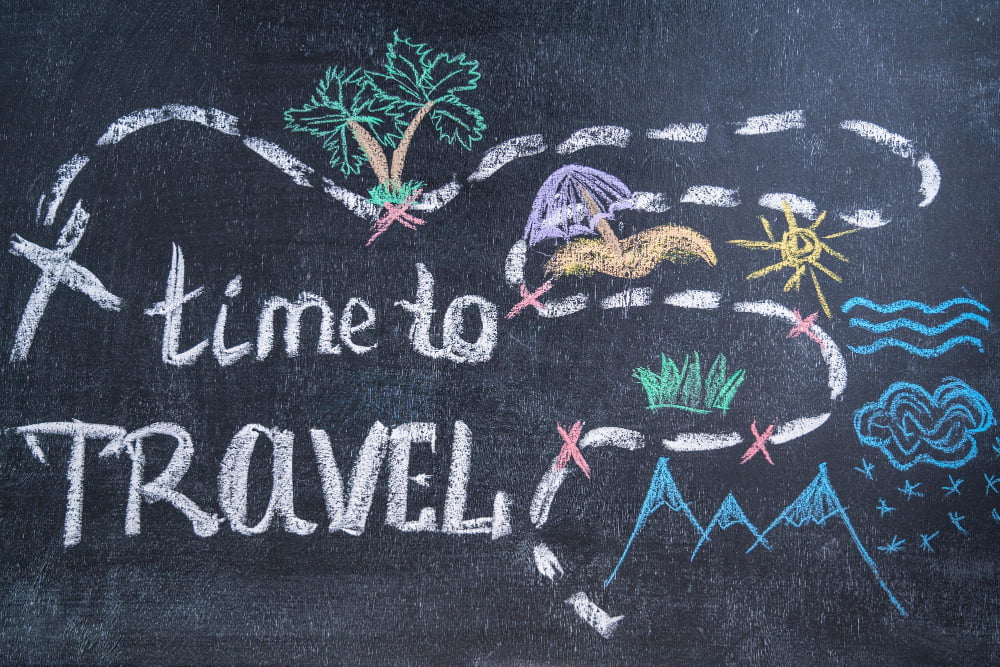 You can list the places you want to visit, activities you plan to do, and even the dates of your trip. If you're feeling creative, draw some illustrations that represent your dream vacation destination or add some travel quotes for inspiration.
This is also a great way to involve family members in planning and get everyone excited about the upcoming adventure!
Father's Day Tribute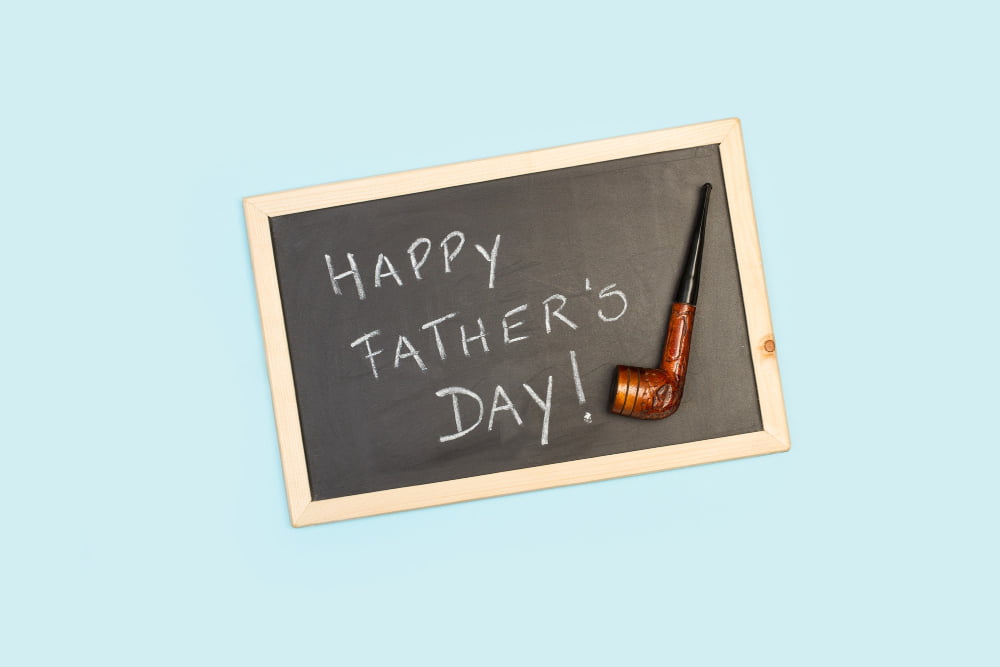 A chalkboard tribute can be a heartfelt way to show your dad how much he means to you. You can write down some of his favorite quotes, songs or memories that remind you of him.
Alternatively, you could create a list of all the things he has taught you over the years or simply write "Happy Father's Day" in bold letters with some doodles around it. Whatever message you choose, make sure it comes from your heart and reflects your unique relationship with your dad.
Graduation Congrats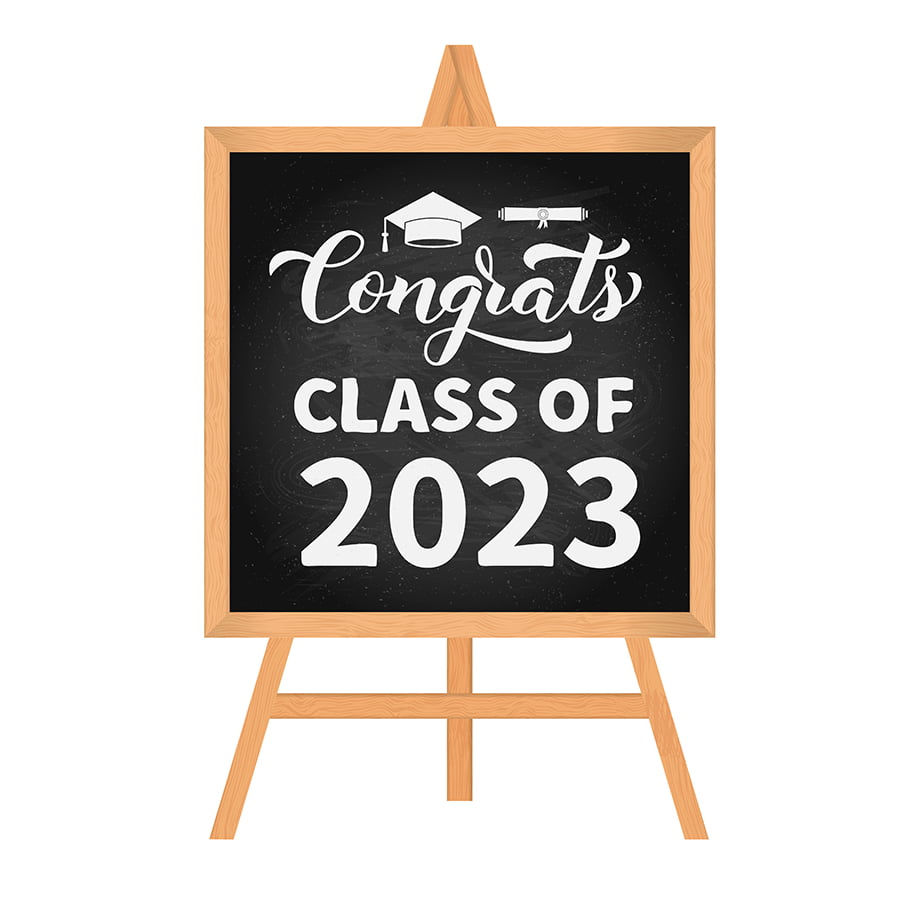 Consider writing the graduate's name in big letters and adding some fun doodles like caps or diplomas. You could also include an inspiring quote about success or education.
Don't forget to add some confetti or streamers for an extra festive touch!
Garden Tips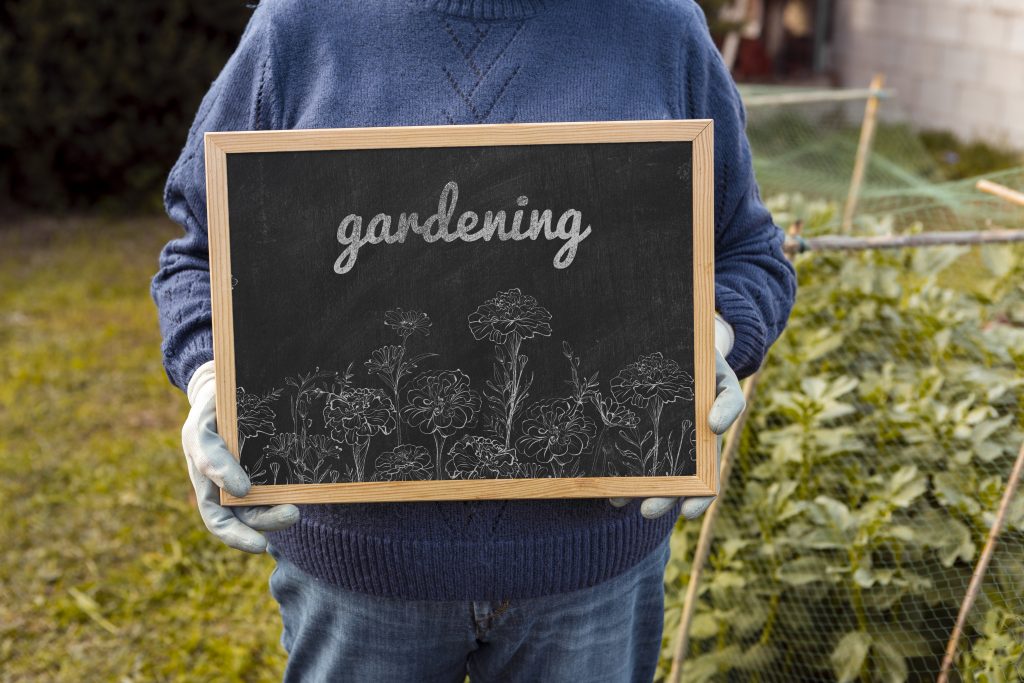 Consider writing down reminders for watering schedules or fertilizing routines. You could also write out which plants are in bloom during June, or what vegetables are ready to harvest from your garden.
You could use the chalkboard as a space to brainstorm new ideas for landscaping projects or outdoor decor inspiration that will help spruce up your yard this season!
Outdoor Games
There are many classic games that can be played outside, such as tag, hide-and-seek, and capture the flag. For a more active game, try playing kickball or frisbee.
If you're looking for something more challenging, set up an obstacle course or play a game of cornhole. Whatever your preference may be, there's no shortage of outdoor games to choose from that will keep everyone entertained for hours on end!
BBQ Recipes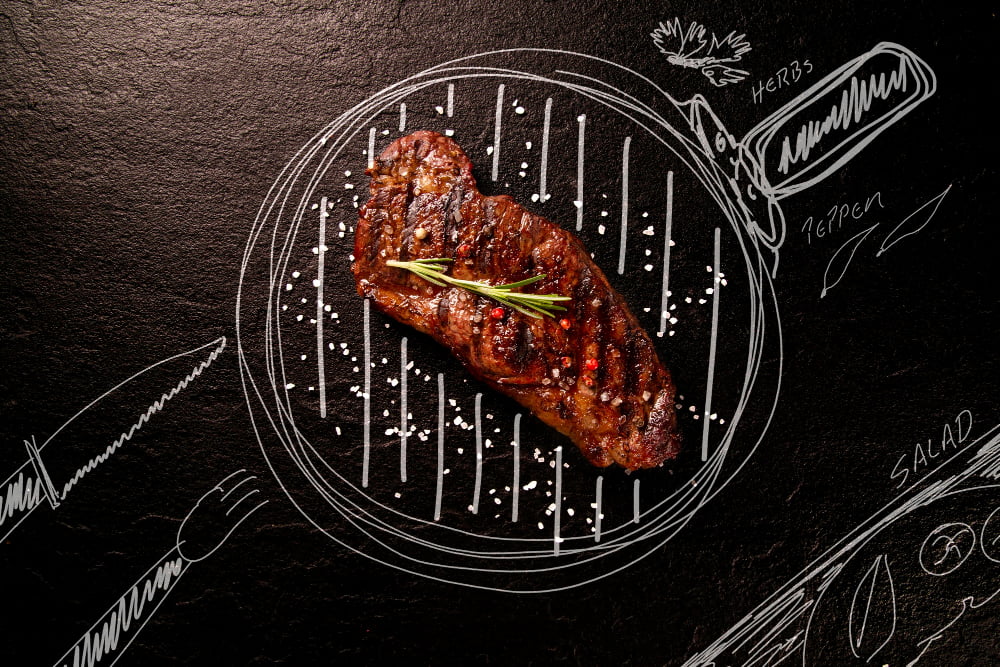 Summer is the perfect time for outdoor cooking, and what better way to enjoy it than with a BBQ? Here are some delicious recipes that will make your next BBQ a hit:
1. Grilled Chicken Skewers: Marinate chicken in olive oil, lemon juice, garlic and herbs.
Thread onto skewers with vegetables of your choice (such as bell peppers or onions) and grill until cooked through.
2. Grilled Corn on the Cob: Brush corn with melted butter or olive oil and sprinkle with salt before grilling until tender.
3. Barbecue Ribs: Rub ribs generously with a mixture of brown sugar, paprika, garlic powder and cumin before slow-cooking them on the grill for several hours.
4. Veggie Burgers: Mix together black beans or chickpeas along with breadcrumbs, egg whites and spices such as chili powder or cumin to form patties that can be grilled alongside traditional burgers.
5. Fruit Kabobs: Alternate chunks of pineapple, watermelon cubes along strawberries on skewer sticks then brush them lightly honey glaze while grilling over medium heat until slightly charred.
Picnic Ideas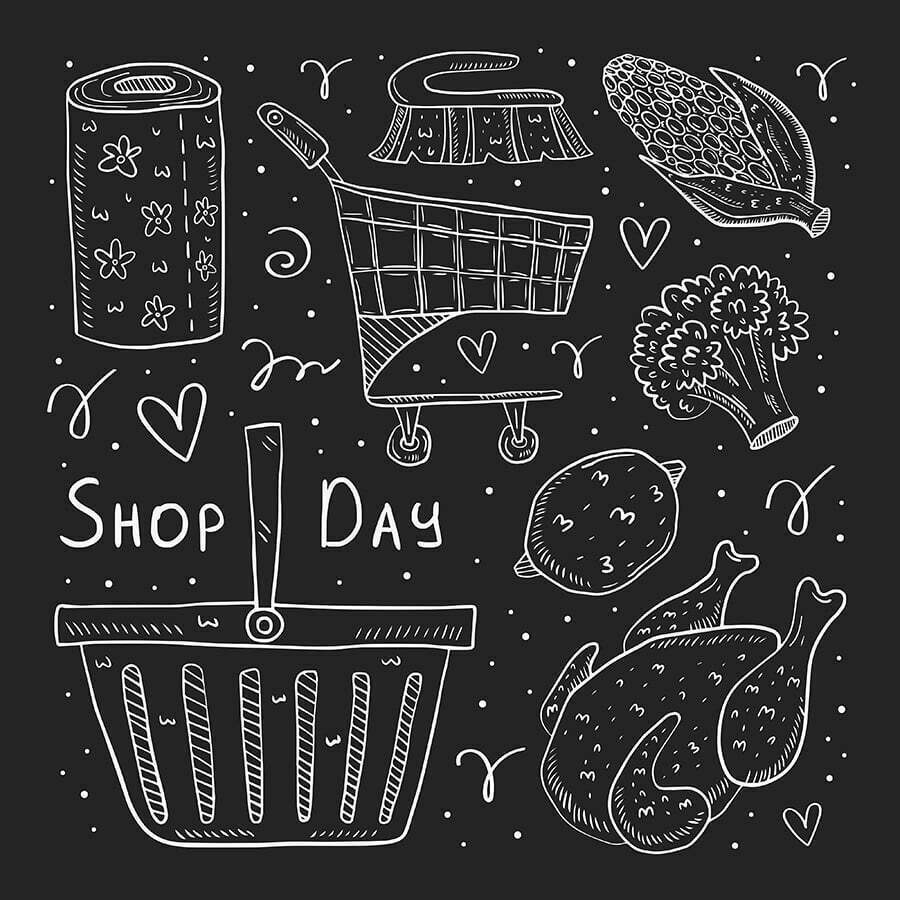 To make your picnic more enjoyable, consider some creative ideas to add to the experience. One idea is to create themed picnics such as a French-inspired picnic with baguettes, cheese and wine or an Italian-themed one with antipasti and pasta salad.
Another fun idea is to have a DIY sandwich bar where guests can choose their own breads, meats, cheeses and toppings for their sandwiches. Don't forget about dessert! A simple yet delicious option could be fruit skewers or s'mores made over the campfire if you're in an area that allows it.
With these ideas in mind, your next picnic will surely be memorable!
Ice Cream Flavors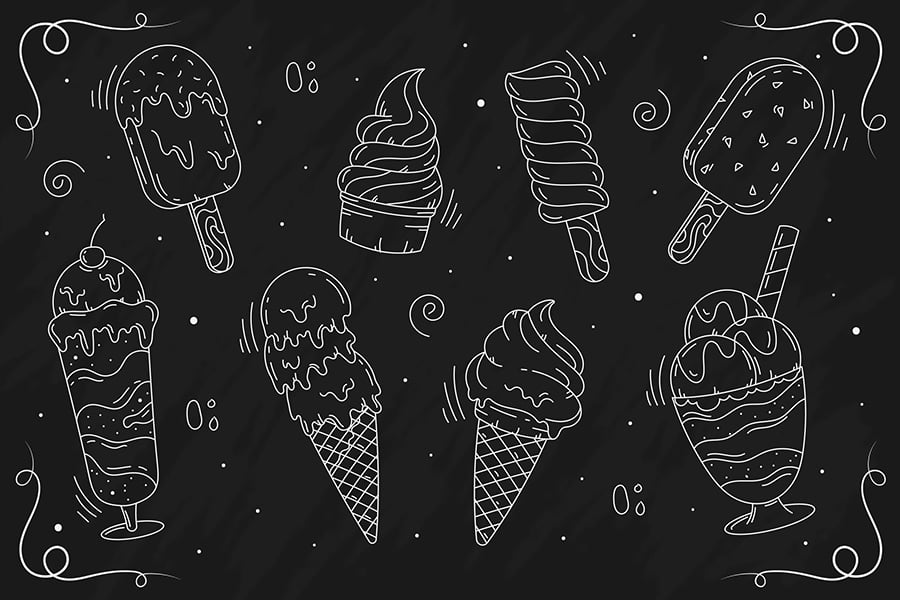 For those looking for something more unique, consider showcasing flavors like lavender honey or strawberry balsamic. Don't forget to add some fun doodles or illustrations of ice cream cones to really make this section pop!
Summer Solstice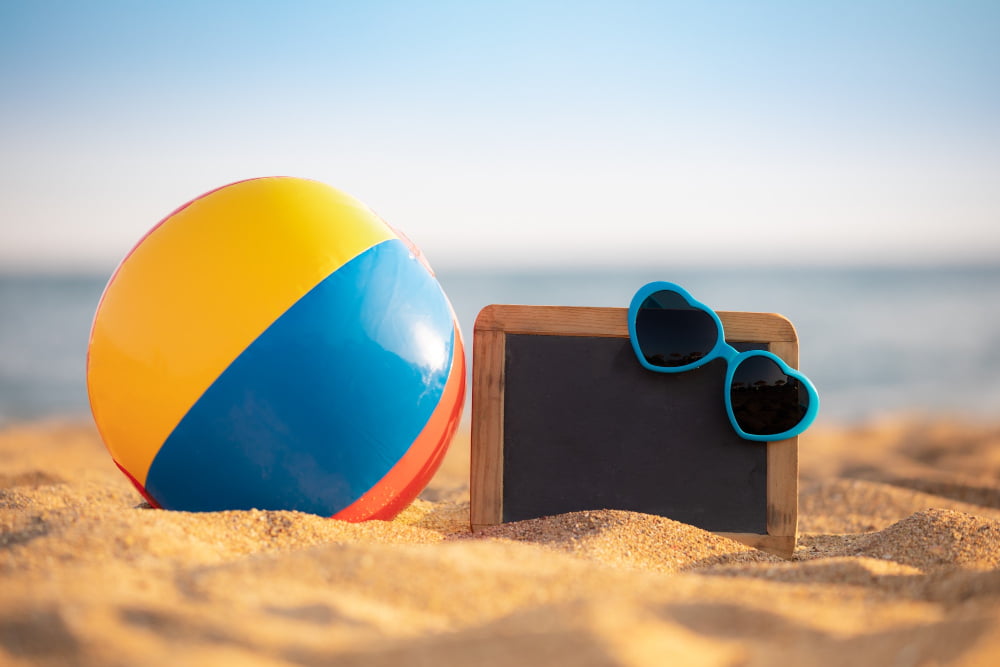 It's a great opportunity to celebrate with friends and family, whether it's by having a picnic in the park or hosting a backyard BBQ. To commemorate this special occasion on your chalkboard, consider drawing images that represent summer such as sunflowers, beach balls or ice cream cones.
You can also write quotes about summertime or create fun doodles that capture the essence of this season. Whatever you choose to do, make sure your chalkboard reflects all things bright and sunny!
Pool Party Doodles
You can also add some humor by drawing silly pool floaties or cartoon characters lounging in the water. Don't forget to include important information like the date and time of the party as well as any special instructions for guests.
With these fun pool party doodles on your chalkboard, you'll be sure to make a splash!
Strawberry Picking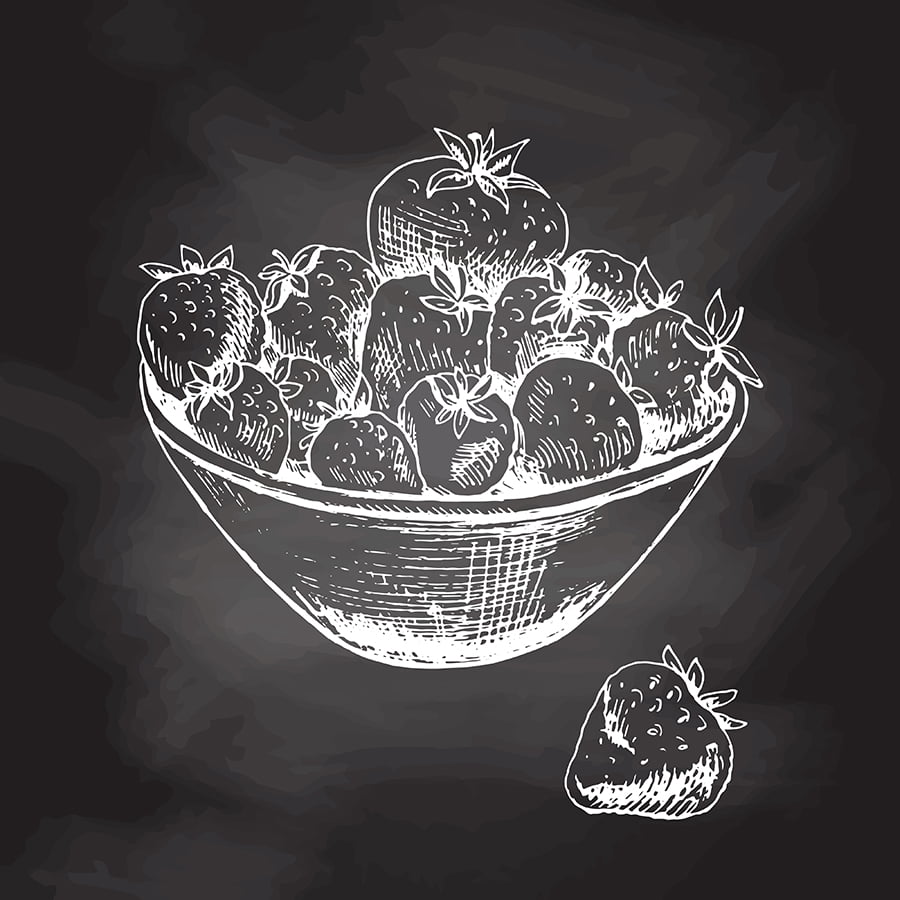 If you're lucky enough to live near a strawberry farm, take advantage of the opportunity to pick your own fresh strawberries. Not only will you get some exercise while enjoying the outdoors, but you'll also have plenty of sweet berries for snacking or baking.
When creating your chalkboard design around this theme, consider adding cute illustrations of strawberries or baskets filled with them along with some punny phrases like "Life is berry sweet" or "You're berry special".
Camping Checklist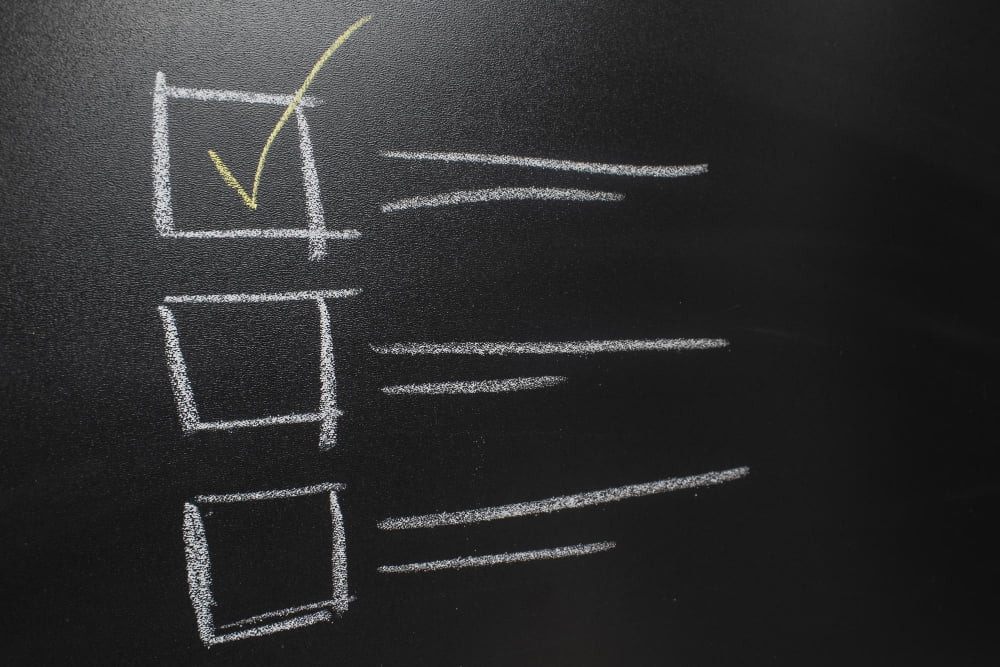 Before heading out on your camping trip, make sure you have all the necessary gear such as tents, sleeping bags, cooking equipment and utensils. Don't forget to pack appropriate clothing for various weather conditions including rain gear and warm layers for chilly nights.
Other essential items include insect repellent, sunscreen and first aid kit with basic supplies like bandages or antiseptic wipes in case of minor injuries or accidents. By creating a comprehensive camping checklist ahead of time you'll be able to relax knowing that everything is taken care of before embarking on your adventure in nature!
June Goals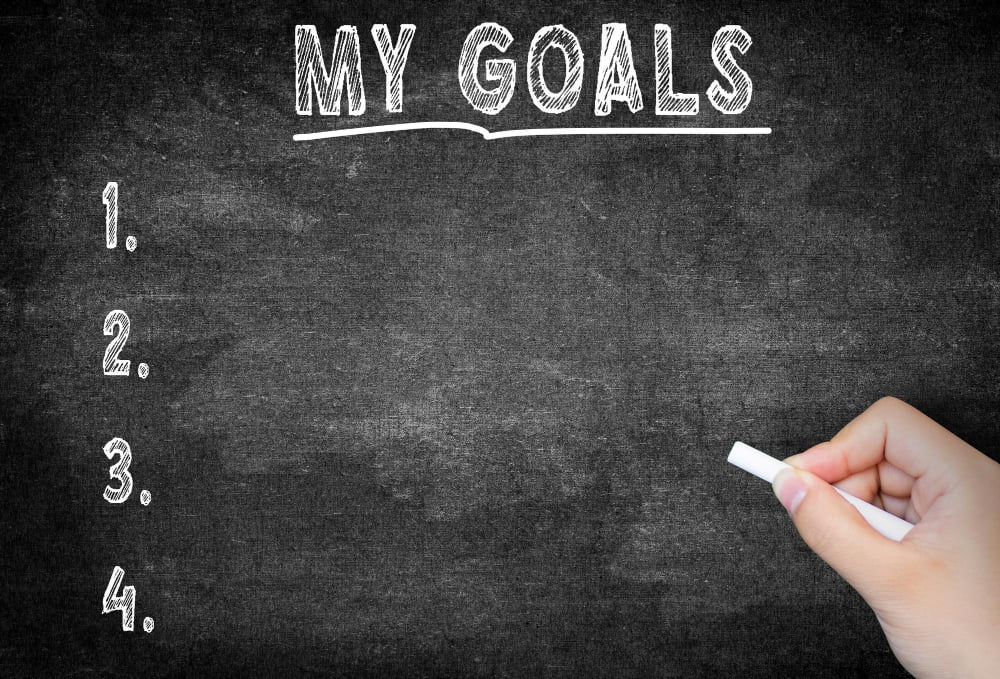 Whether it's personal or professional, writing down your goals on a chalkboard can help you stay focused and motivated throughout the month. Some ideas for June goals include starting a new exercise routine, learning a new skill or hobby, decluttering your home, reading more books, or saving money for an upcoming vacation.
Whatever your goal may be, make sure it's specific and achievable within the timeframe of one month. Write it down on your chalkboard as a daily reminder to keep working towards making progress every day!
Farmer's Market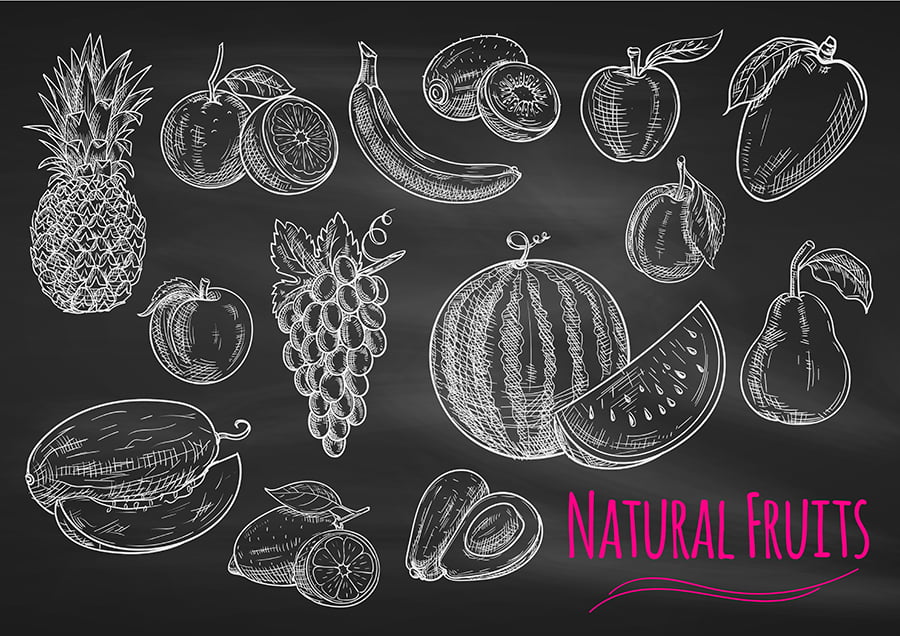 You can list the seasonal fruits and vegetables that you find at the market, or even create a recipe section with ideas on how to use them. Don't forget to add some colorful illustrations of fresh produce! you could include information about local farmers and their practices, as well as any upcoming events or workshops at the market.
A chalkboard is an excellent way to showcase your support for small businesses in your community while also providing valuable information for those who visit it regularly.
Lemonade Stand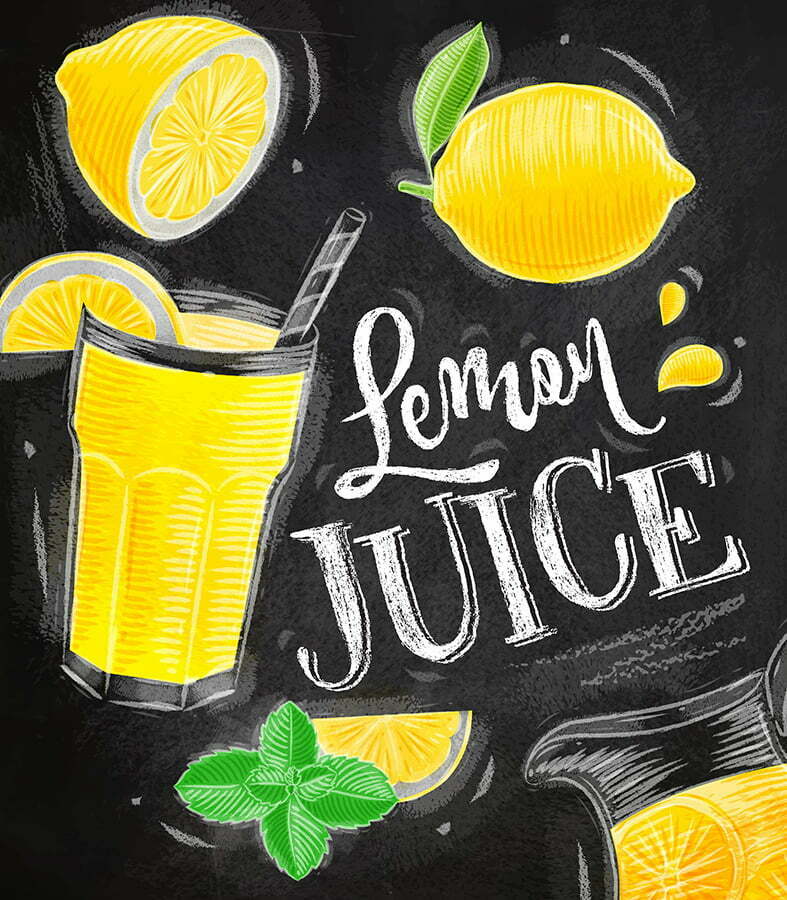 If you have kids, this is a great way to teach them about entrepreneurship and money management while having fun in the sun. To make your lemonade stand stand out, create eye-catching signs with bright colors and bold lettering on your chalkboard.
You can also add some creative touches like drawing lemons or adding pictures of refreshing drinks to entice customers passing by. Don't forget to price your lemonade reasonably so that it's affordable for everyone who wants to buy it!
Movie Nights
To make your movie night even more special, create a chalkboard sign that lists the movies you'll be watching. You can also add some fun doodles or quotes related to each movie.
Don't forget to include snacks and drinks on your chalkboard sign as well! Some popular options for movie night snacks include popcorn, candy, and soda. With a little creativity, you can turn an ordinary movie night into an unforgettable experience that everyone will enjoy!
Beach Essentials
First and foremost, don't forget sunscreen! Protecting your skin from harmful UV rays is crucial for a fun day in the sun. Other must-haves include a towel or two, sunglasses to shield your eyes from glare off of the water and sand, a hat for added protection against sunburns on your face and scalp, flip flops or sandals that are easy to slip on and off when walking along sandy shores or taking dips in ocean waves.
A reusable water bottle will keep you hydrated throughout the day without having to constantly purchase plastic bottles at concession stands. Lastly, bring along some snacks like fresh fruit or granola bars so you can refuel after swimming laps around buoys!
Liked reading this? Here's more: