Last updated on August 6, 2023
Celebrate Mother's Day with these twenty creative chalkboard ideas, perfect for expressing your love and appreciation for the special moms in your life.
Mother's Day is just around the corner, and if you're looking for a unique and personalized gift idea, then you've come to the right place. Chalkboards are an excellent canvas to express your love and appreciation for your mom in a creative way.
With endless possibilities, you can create a beautiful masterpiece that she'll cherish forever. In this article, we've compiled 20 ideas for Mother's Day chalkboards that are sure to inspire you.
So grab your chalkboard and let's get started!
In This Post:
Floral Border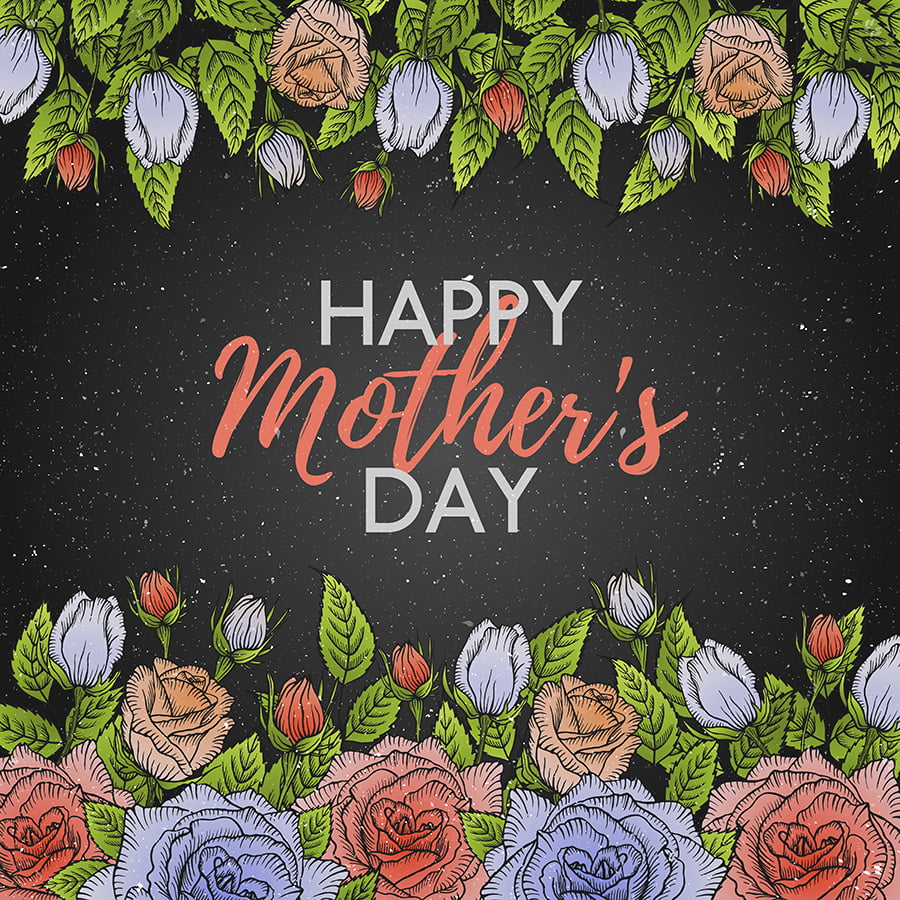 Floral borders are a classic and timeless way to add a touch of elegance to your Mother's Day chalkboard. You can use real flowers or draw them yourself with colored chalk.
Choose soft pastel colors for a delicate look, or go bold with bright hues for an eye-catching display. Some popular flower choices include roses, peonies, daisies, and tulips.
To make the border even more special, consider adding some greenery such as leaves or vines to complement the flowers. A floral border is sure to impress any mom on her special day!
"I Love You, Mom" Quote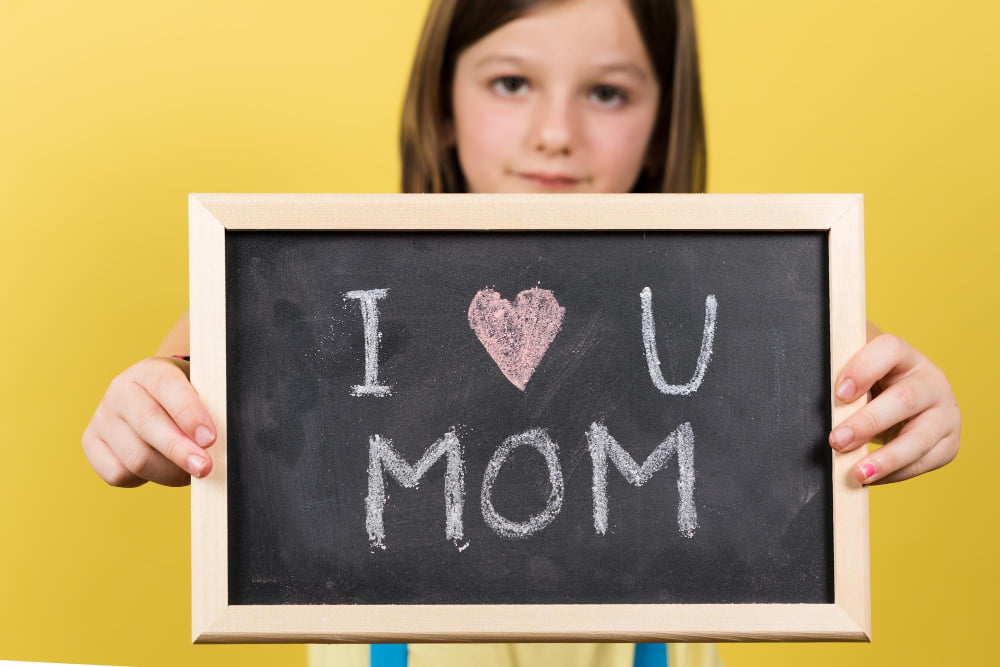 You can use different fonts and colors to make the quote stand out on the chalkboard. Adding some decorative elements such as flowers or hearts around it will give it an extra touch of sweetness.
If you want to make it more personal, consider adding a short message underneath the quote that explains why you appreciate your mom so much. This simple yet heartfelt gesture will surely bring tears of joy to her eyes on Mother's Day!
Handprint Art
It's also an activity that children can participate in, making it even more special for Mom. To make handprint art on the chalkboard, simply have each child dip their hand in paint and press it onto the board.
You can arrange the prints into different shapes or patterns, such as hearts or flowers. Add some text around the prints to personalize it further with messages like "Our family loves you" or "Happy Mother's Day".
This idea is not only fun but also creates a lasting memory that Mom will cherish for years to come!
Breakfast Menu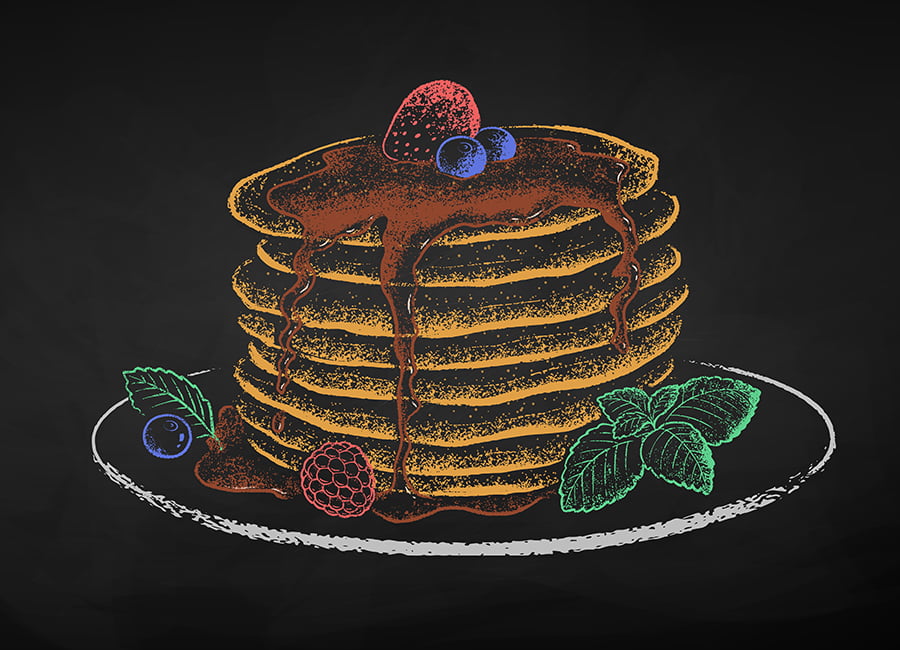 You can create a chalkboard display with all of her favorite breakfast items, such as pancakes, waffles, eggs benedict or avocado toast. Add some cute illustrations and hand-lettering to make it look even more special.
Don't forget to include some coffee or tea options too! This will not only make your mom feel loved but also give her the chance to relax and enjoy a delicious meal without having to worry about cooking for herself.
Family Tree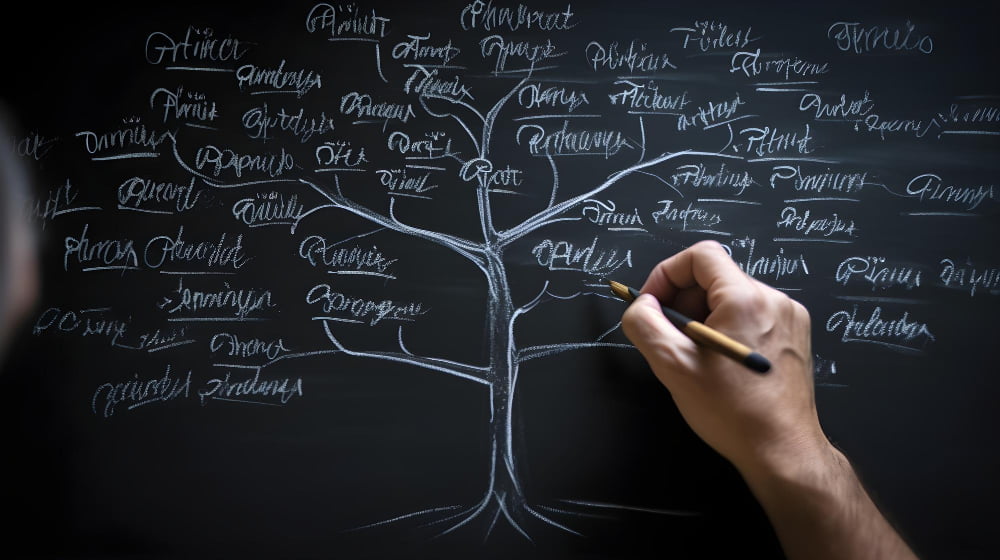 You can create a beautiful display of the family lineage on the chalkboard, starting with your mom at the top and branching out to include grandparents, great-grandparents, siblings, cousins, nieces/nephews etc. You can add photos or illustrations of each person along with their name and birth/death dates if applicable.
This will not only be an interesting visual representation but also serve as a conversation starter for guests who may want to learn more about your family history.
Mom's Favorite Quote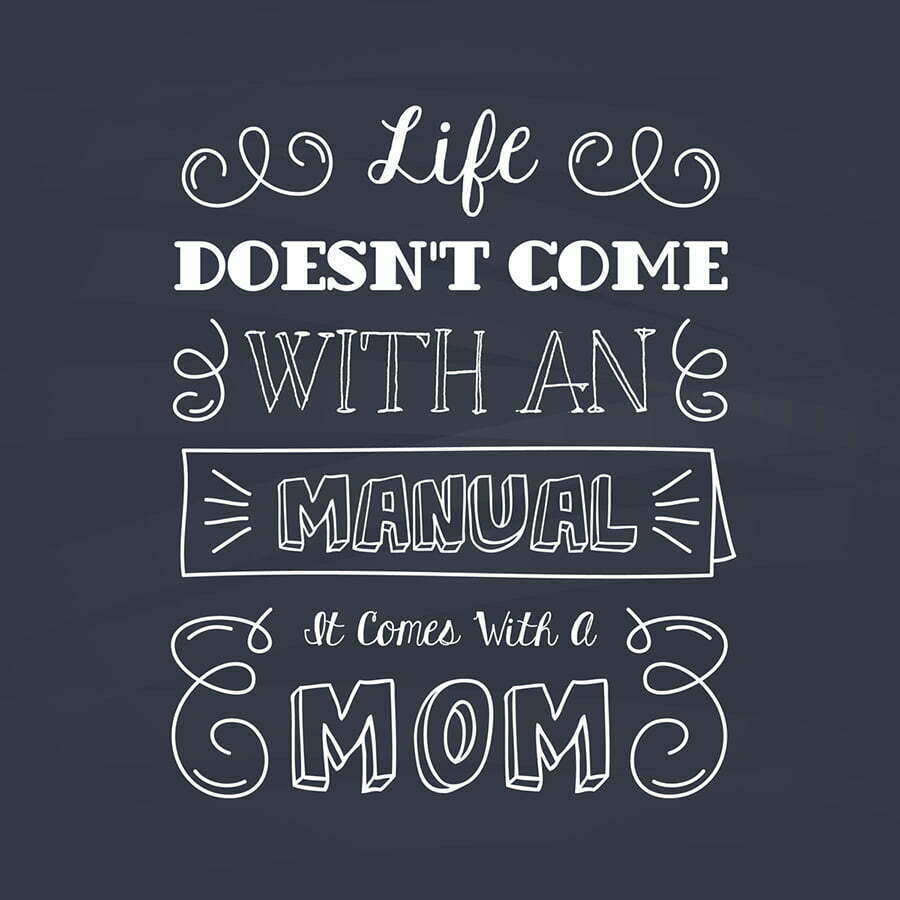 It could be a quote that she loves or something that inspires her. You can write it in bold letters and decorate the board with flowers, leaves, or any other design elements you like.
This will not only make your mom feel special but also show how much you care about her likes and interests. Make sure to choose a font style that complements the overall theme of the chalkboard and use contrasting colors for better visibility.
Heart Doodles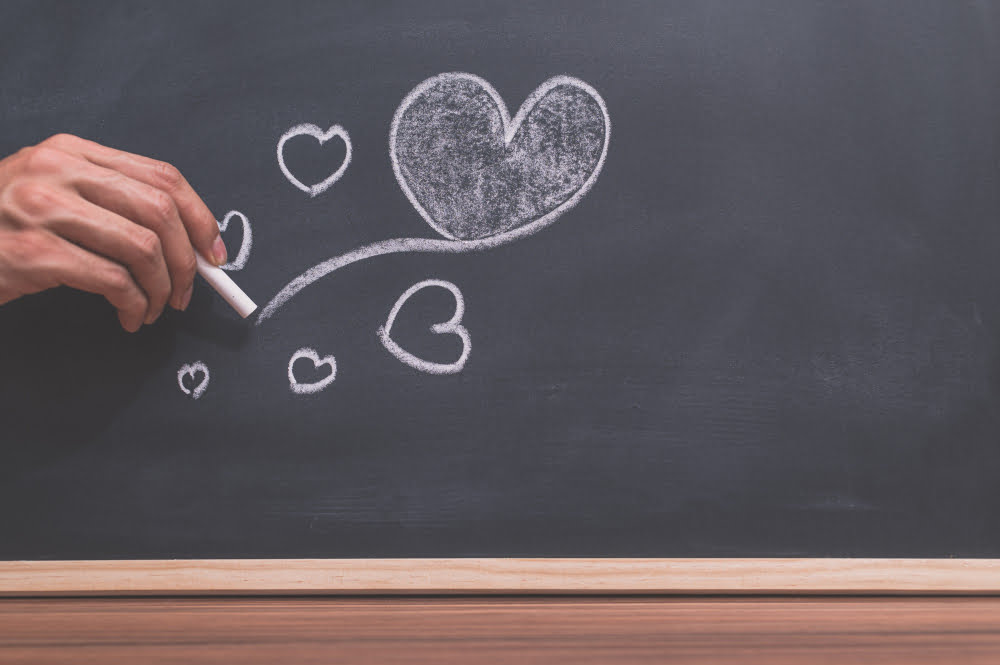 You can draw hearts in different sizes and colors, or even use heart-shaped stickers for a more uniform look. Arrange them around the border of your board or scatter them throughout the design for an extra touch of sweetness.
Heart doodles also work well as accents for other elements on your chalkboard, such as quotes or messages about how much you appreciate Mom. Get creative with different patterns and styles to make it truly unique!
Recipe Display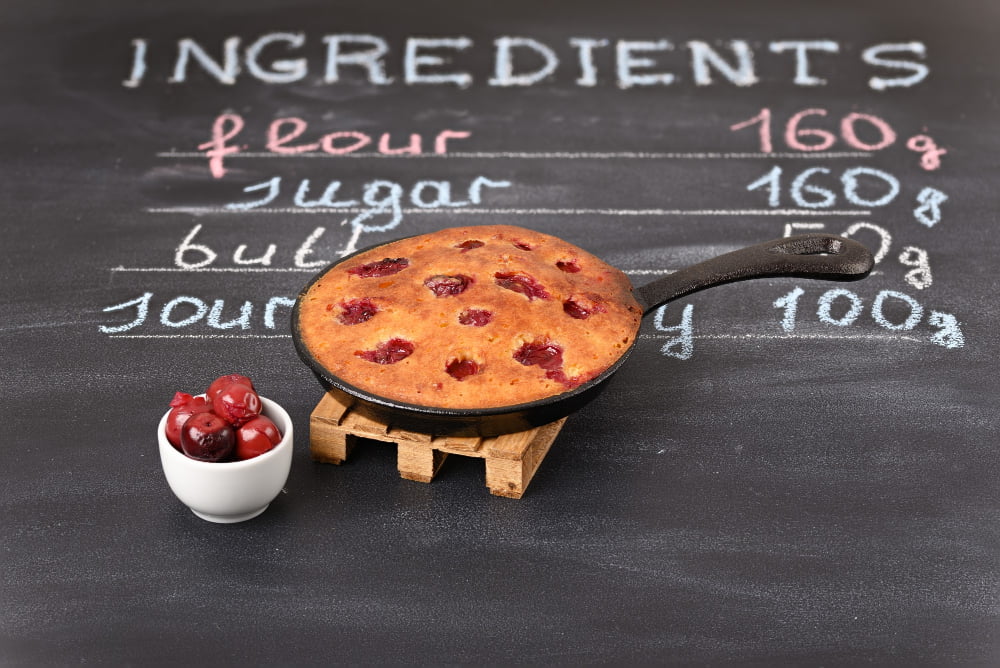 You can write out the recipe in a creative way, using different fonts and colors to make it visually appealing. Alternatively, you could use the chalkboard as a menu board for breakfast in bed or brunch on Mother's Day.
This is an excellent idea if your mom loves cooking or baking and wants to share her favorite recipes with family members or friends who visit her home on this special day.
Countdown Calendar
You can create a simple chalkboard with the number of days left until Mother's Day, or you can get creative and add some extra details. For example, you could write down daily activities that lead up to the big day such as baking cookies together or making homemade cards.
This will not only build excitement for your mom but also give her something special to look forward to each day leading up to her special day!
"Best Mom Ever" Banner
You can create this banner using chalkboard paint and stencils or freehand drawing. Use bright colors and bold letters to make it stand out, and add some decorative elements like flowers or hearts if you wish.
Hang it up in a prominent place where your mom will see it every day, such as above the fireplace or on the front door. This gesture will surely put a smile on her face every time she sees it!
Inspirational Messages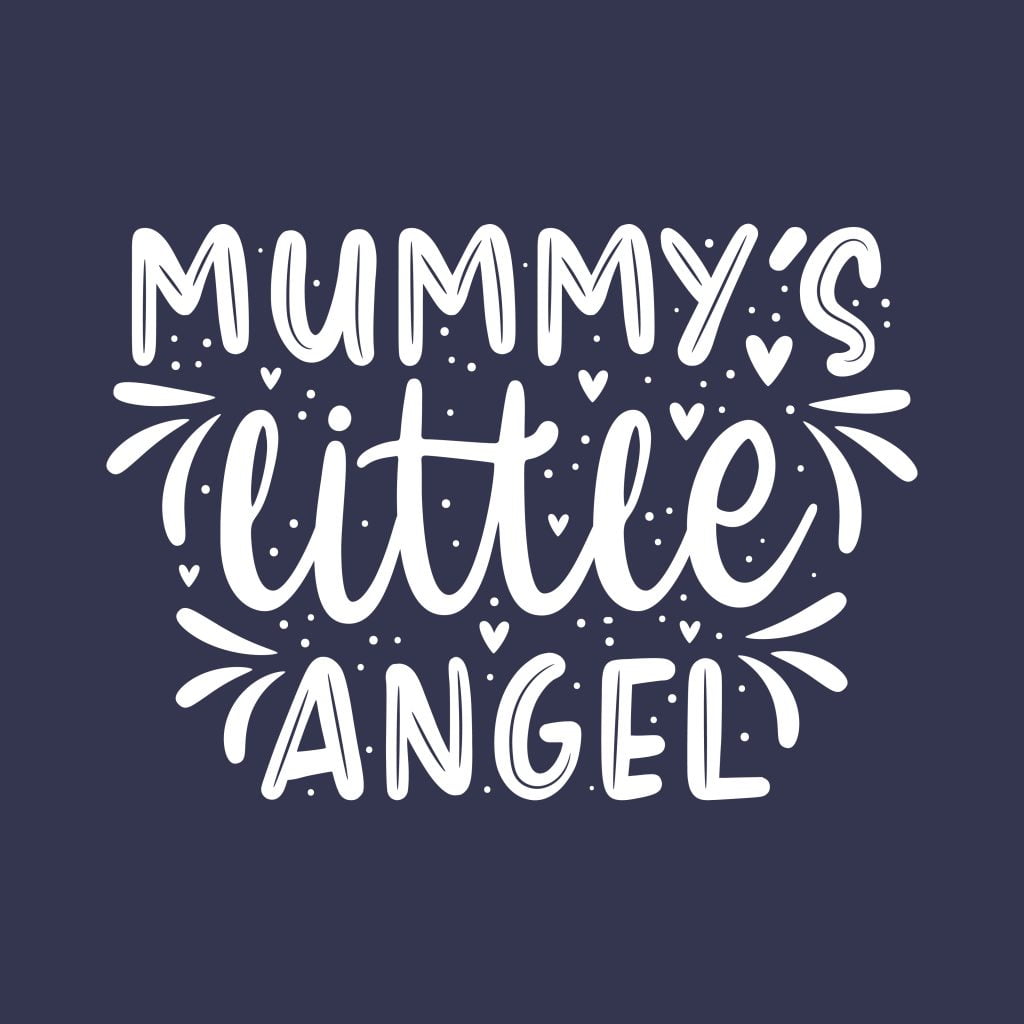 Consider writing quotes or sayings that inspire and uplift your mom. You could choose a quote from her favorite author, poet, or philosopher, or even write something yourself that speaks to the special bond you share with her.
Some examples of inspirational messages include "You are capable of amazing things," "Believe in yourself and all that you are," and "The love between a mother and child is forever." These types of messages will not only make your mom feel appreciated but also motivate her throughout the day!
Mom's Hobbies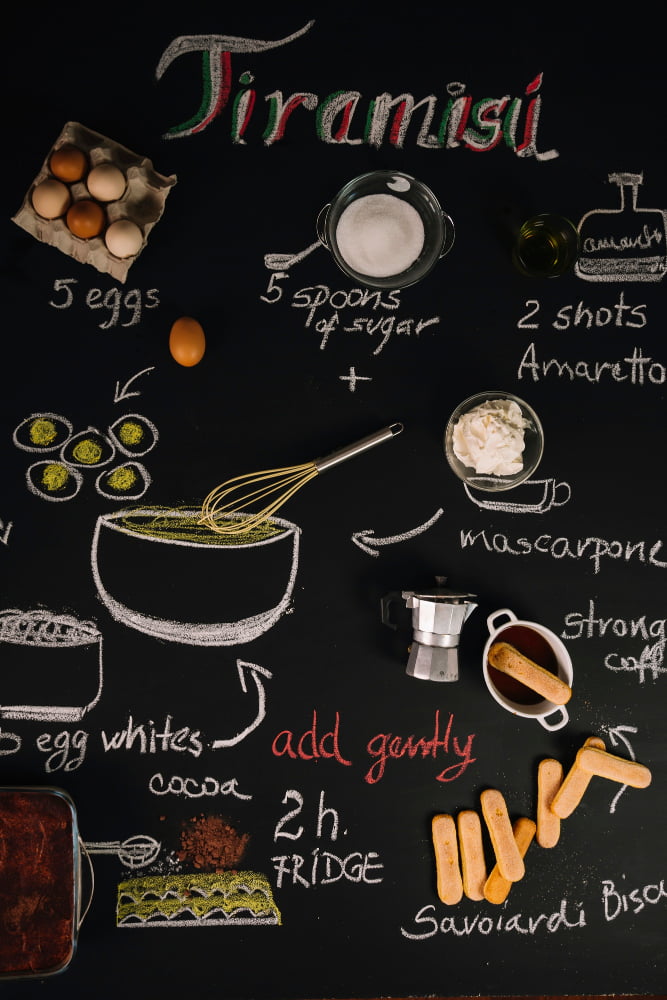 If your mom loves gardening, consider drawing flowers or vegetables on the board and adding some gardening quotes. For moms who love cooking, you can display some of her favorite recipes or create a menu for the day with all of her favorite dishes.
If she enjoys reading, add some book titles that she loves or draw an open book with a quote about motherhood inside it. Whatever your mom's hobbies may be, incorporating them into the chalkboard design is sure to make it extra special and meaningful for her on Mother's Day!
Children's Artwork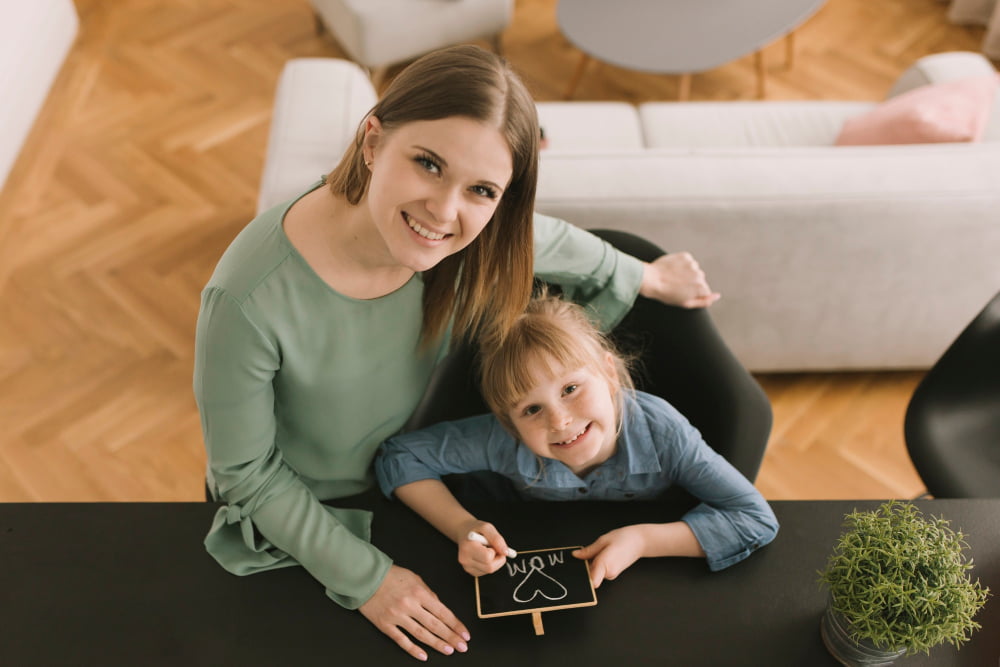 You can showcase your child's creativity by displaying their drawings or paintings on the board. To make it more special, you can write a message next to the artwork, such as "Happy Mother's Day from [child's name]" or "I love you Mommy".
This will not only make your chalkboard look beautiful but also show how much you appreciate and cherish your child's efforts.
Top 10 Reasons We Love Mom
One idea for the chalkboard is to create a list of the top 10 reasons why you love your mom. This can include anything from her cooking skills, to her sense of humor, or even just the fact that she always knows how to make everything better.
Get creative with this one and have fun coming up with all the reasons why your mom is so amazing!
Selfie Booth Backdrop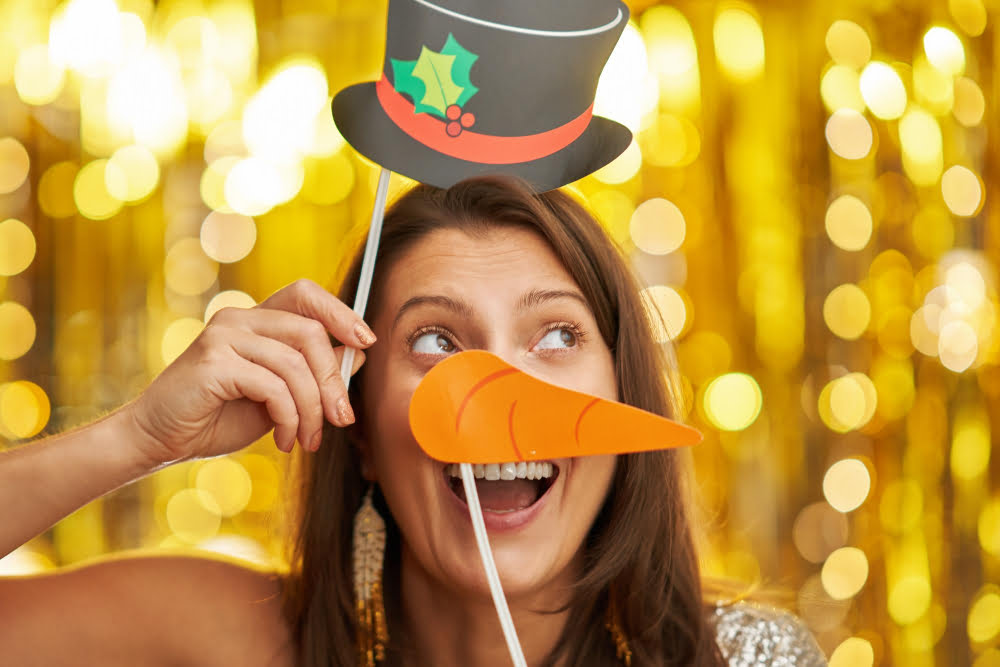 Use colorful paper flowers, balloons, or streamers to create an eye-catching background for your photos. You can also add props like hats, glasses, and signs with funny messages to make the pictures even more entertaining.
This is a great way to capture memories of the day that you can cherish forever!
Mother's Day Schedule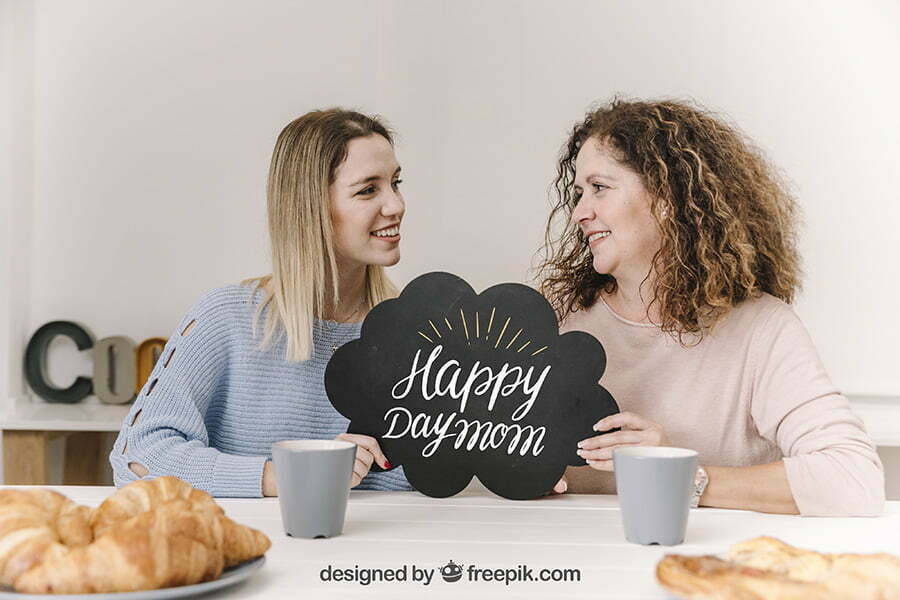 Start by deciding what time you want to wake up and have breakfast, then plan any activities or outings for the day. This could include going for a walk, visiting a museum or park, having lunch at Mom's favorite restaurant, or simply spending quality time together at home.
Don't forget to factor in some relaxation time as well! Whether it's taking a nap or reading a book together, make sure there are moments of rest throughout the day so that everyone can enjoy each other's company without feeling rushed. By creating an organized schedule ahead of time, you'll be able to focus on making memories with your mom instead of worrying about what comes next!
Gift List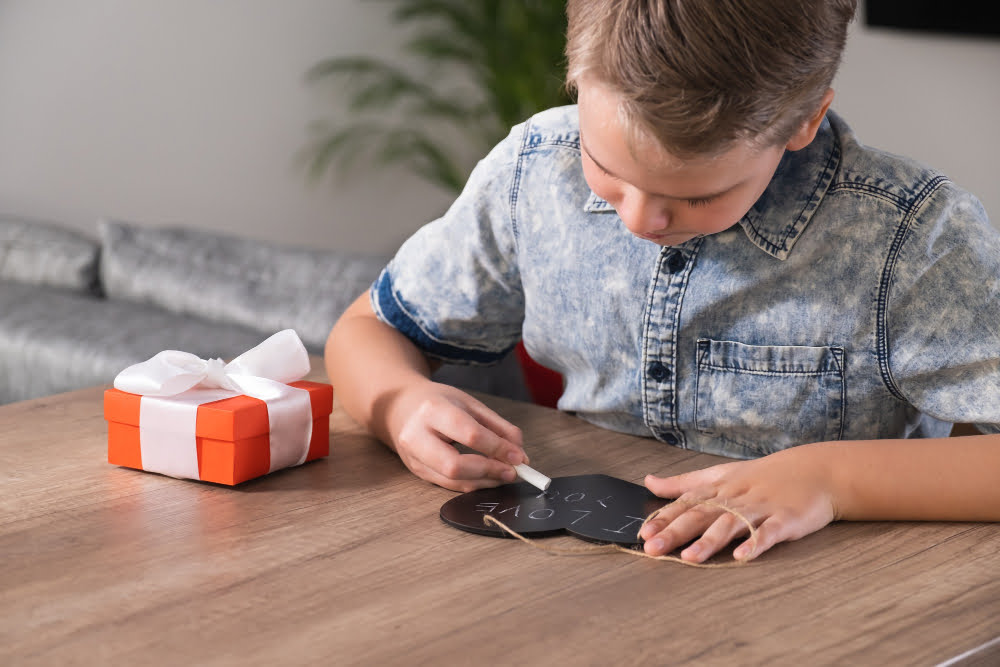 You can create a section on the board where family members can write down their gift suggestions. This will help avoid duplicate gifts and ensure that everyone gets something they really want.
Some popular Mother's Day gifts include jewelry, flowers, spa treatments, and personalized items such as photo albums or mugs with family photos on them. Don't forget to add your own ideas to the list too!
Coupon Board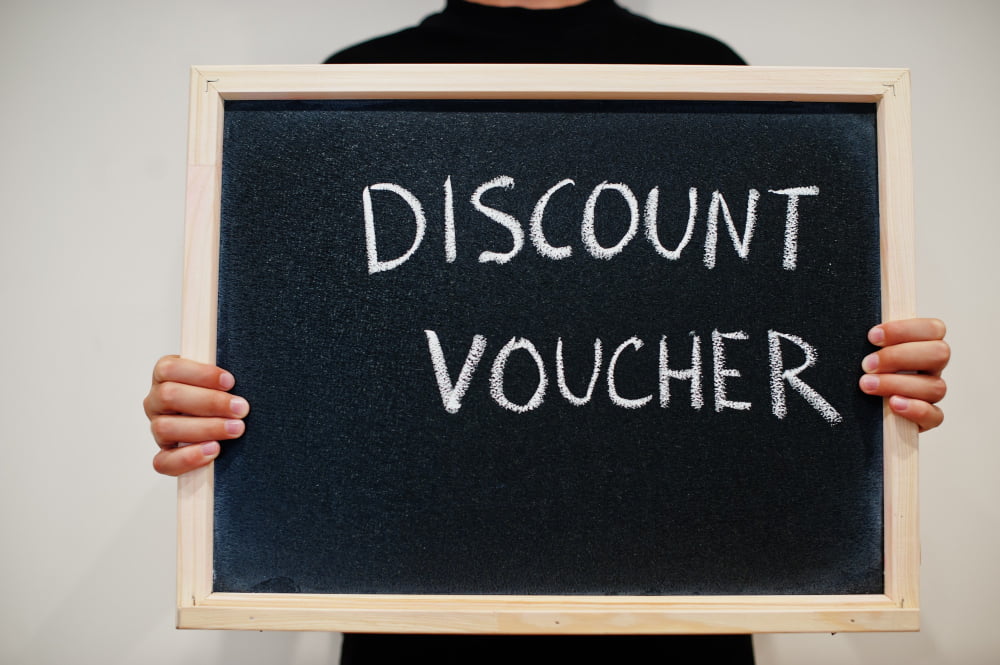 You can create coupons for things like doing the dishes, cooking dinner, or giving her a massage. This is an easy and inexpensive gift that she will love because it shows you are willing to help out around the house and give her some much-needed rest and relaxation time.
To make this chalkboard idea even more special, consider adding some decorative elements such as flowers or hearts around each coupon to make them stand out visually.
Funny Mom Moments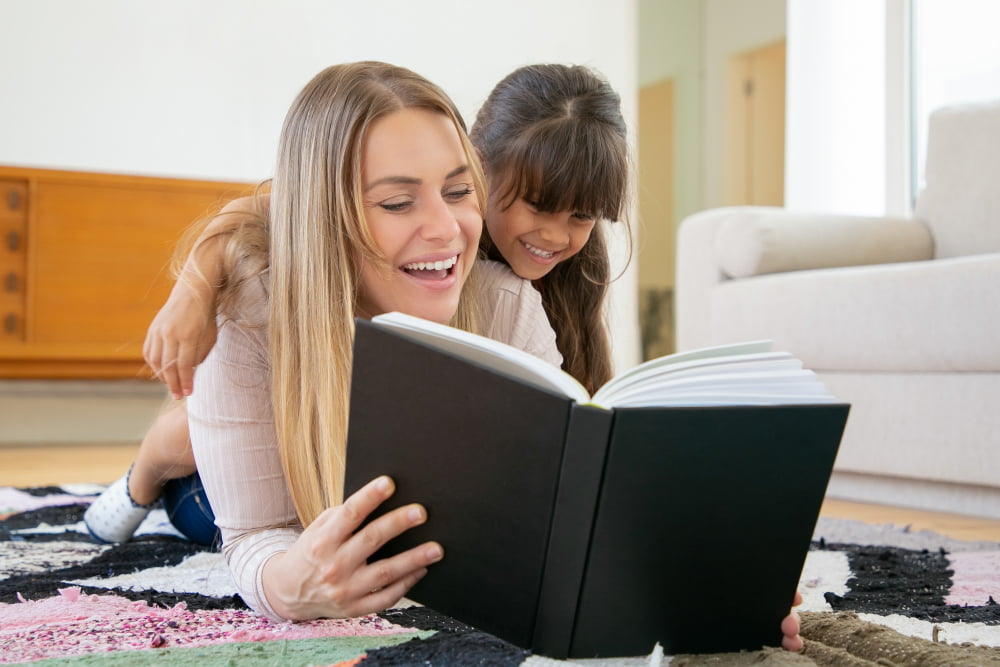 These can be anything from embarrassing stories about yourself as a child, to hilarious anecdotes about your own kids. For example, you could write something like "Remember when I accidentally put salt instead of sugar in the cookies? Sorry for ruining dessert that one time!" or "My kids think they're sneaky, but I always know when they're trying to stay up past their bedtime." Including these lighthearted moments on your chalkboard will not only make Mom smile but also show her how much you appreciate her sense of humor and all the joy she brings into your life.
Thank You Notes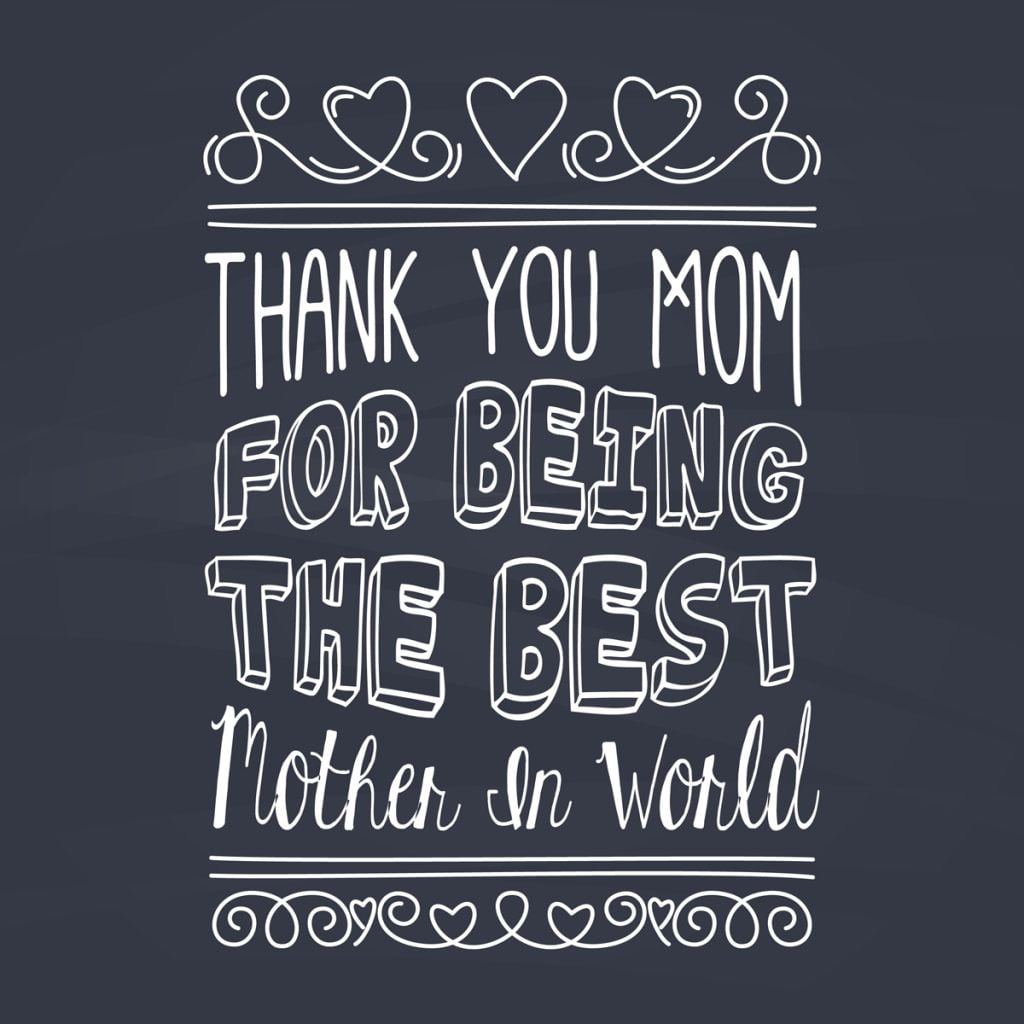 A chalkboard can be the perfect canvas to write a special message of gratitude. Whether it's thanking her for always being there, or acknowledging something specific she did that made a difference in your life, taking the time to express thanks will surely make her day.
Consider adding some decorative elements such as flowers or borders around the message to make it even more special and personalized.
Liked reading this? Here's more: