Last updated on September 20, 2023
Moving is always a hassle. There are so many things to remember and take care of, and it's easy to forget something important. 
There are four things you need to make the process as smooth as possible when you're moving. Having these items on hand will help minimize stress and keep you organized.
Here's a look at what you should have:
In This Post:
Skip Bin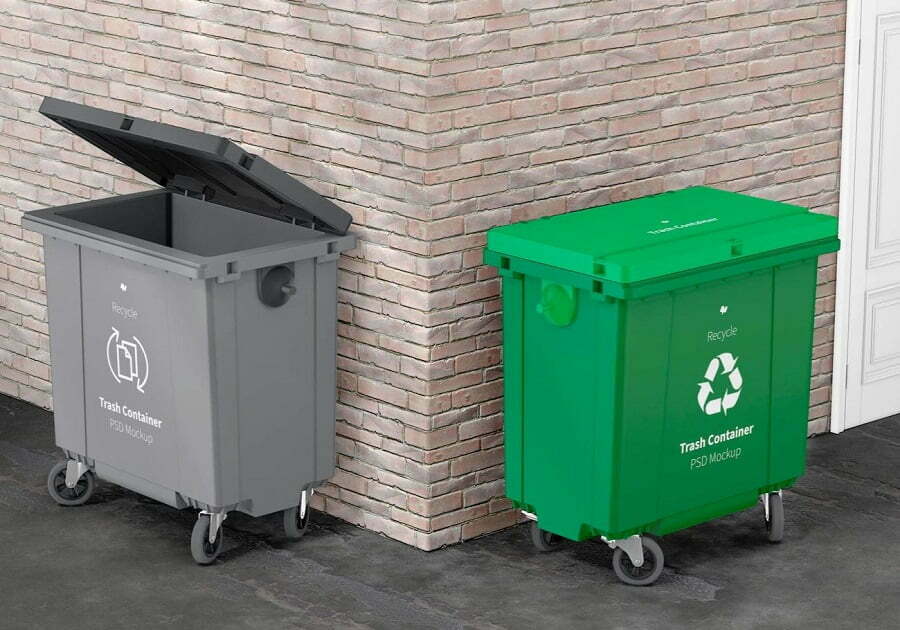 As anyone who has ever moved house can attest, there is a lot of work involved. You have to pack up all of your belongings, but you also need to declutter and remove unwanted items. And that is where the skip bin comes in.
A skip bin is a container used for the temporary storage of waste. Typically, you can hire a skip bin for projects from waste management companies, and they will be delivered to the customer's premises. Rather than separately disposing of various types of waste, everything can be placed in the bin and then taken away by the waste management company.
It is not only more convenient but also helps to reduce your carbon footprint. You can use it to dispose of any large items you no longer need, such as old furniture or appliances.
Boxes
Of course, you need boxes when you're moving. You can use boxes to pack your belongings, and they also make it easier to move everything from one place to another. When purchasing boxes, ensure you get various sizes. It will allow you to pack everything efficiently.
If you cannot purchase boxes, you can always ask friends and family members for help. Many people have extra boxes lying around their house that they don't need. Another option is to visit your local grocery store or liquor store. These stores often have boxes that they are getting rid of.
Movers
If you cannot move your belongings yourself, you will need to hire movers. Movers can be expensive, but they are worth the money. They will help make your move smoothly and ensure that your belongings are safe.
When hiring movers, do your research. Get quotes from several different companies and ask for references. It would be best if you also read reviews online to see what other people have said about the company.
Also, ensure you know their insurance policy. Most companies will have insurance, but it's essential to understand what is covered and what is not.
Labels
Labels are another essential item for a move. They will help you to keep track of your belongings, and they will also make the packing process easier. When packing your boxes, make sure that you label each one. It will ensure you know what is in each box, making it easier to unpack later.
If you're not sure what to write on the labels, here are a few ideas:
Fragile
Heavy
Documents only
Kitchen supplies
Bathroom supplies
Bedroom supplies etc.
It will come in handy when you unload your belongings at the new house.
Moving does not have to be stressful. With a little bit of planning, you can make a move go smoothly. These are just a few of the things you will need during a move. Be sure to pack wisely and to label your boxes correctly. And don't forget about the skip bin. It can help get rid of large items you don't want to take with you.
Liked reading this? Here's more: