Last updated on November 29, 2023
If you're like most people, you spend a good amount of time at home in your backyard. Whether you're barbecuing with friends, reading a book in the sun, or just relaxing on the porch, your backyard is an important part of your life.
Wouldn't it be great if it were more relaxing? Here are 8 ways to create a more soothing backyard space!
Add Water Features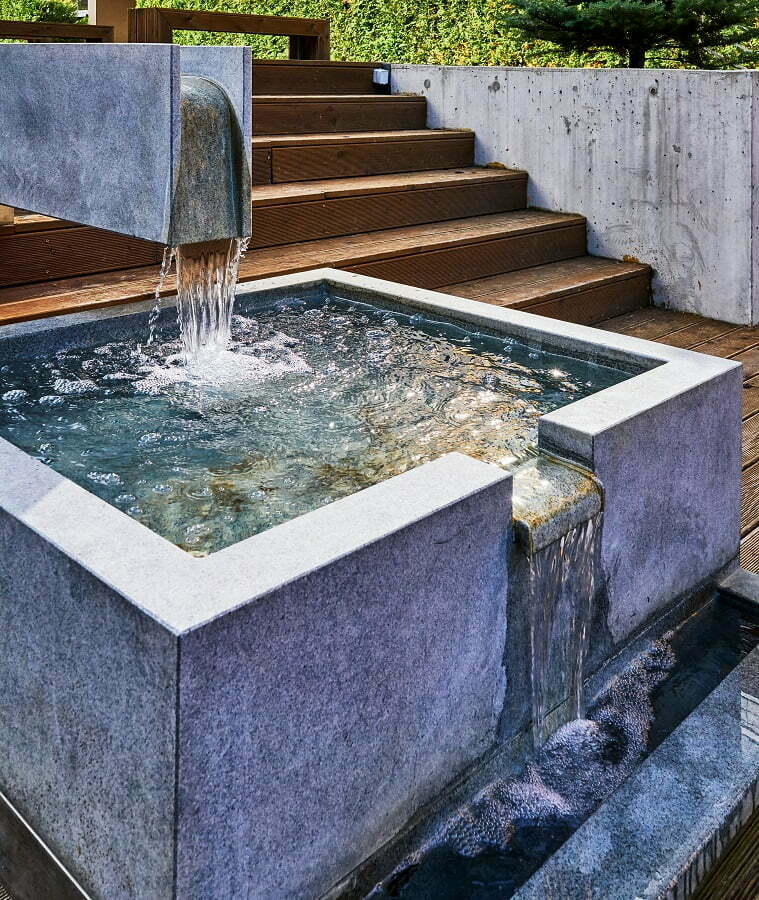 The sound of running water is incredibly relaxing. You can easily add a water feature to your backyard with a simple fountain or even a birdbath. A modern fountain will make the perfect addition to a sleek, contemporary space.
For a more natural look, try a stone birdbath or fountain. There are even solar-powered water features that are easy to install and maintain. When choosing a water feature, be sure to consider the size of your backyard and the amount of maintenance you're willing to do. For example, a pond will require more upkeep than a small fountain.
Create an Outdoor Room
One of the best ways to make your backyard more relaxing is to create an outdoor room. This can be as simple as setting up a few chairs and a table, or you can go all out and build a pergola or gazebo.
An outdoor room will give you a place to relax and escape from the hustle and bustle of everyday life. If you're not sure where to start, check out some DIY plans online or hire a contractor to help you create the perfect backyard oasis.
If you're not ready to commit to an outdoor room, try adding some comfortable furniture and decor that makes you feel at ease. Creating a dedicated relaxation space in your backyard will make it feel like a true oasis.
Choose Comfortable Furniture
If you're going to spend time in your backyard, you need furniture that's comfortable. There's nothing worse than trying to relax on a stiff, uncomfortable chair.
Look for furniture that's specifically designed for outdoor use. You'll find a wide range of styles and materials to choose from, so you can easily find something that fits your backyard and your budget.
Be sure to try out the furniture before you buy it to make sure it's as comfortable as you want it to be.
Add Greenery
Adding greenery to your backyard is a great way to create a more relaxing space. Plants help purify the air, and they can also provide shade and privacy. If you don't have a green thumb, opt for low-maintenance plants that are easy to care for.
Succulents, ferns, and bamboo are all good options. You can also add trees and shrubs to create a more natural look. Be sure to consult with a landscape architect or nursery before you choose plants for your backyard. They'll be able to help you select the best plants for your space and provide care instructions.
Include a Fire Pit
There's something inherently relaxing about sitting around a fire. If you live in a warm climate, consider adding a fire pit to your backyard. You can find portable fire pits that are easy to set up and take down, or you can have one permanently installed by a professional.
If you opt for a permanent fire pit, be sure to get one that's made from durable materials like concrete or stone. You'll also need to choose a location that's away from your house and any trees or other foliage.
Once you have your fire pit, be sure to stock up on wood, so you can enjoy it all year long.
Install Lighting
The right lighting can make a big difference in the ambiance of your backyard. String lights are a popular option because they're relatively inexpensive, and they create a warm, inviting atmosphere.
Solar-powered lanterns are another good choice because they're easy to install and maintain. If you want something more permanent, you can have landscape lighting installed by a professional. This is a great option if you have an outdoor room or seating area that you want to highlight.
Landscape lighting can also help improve the safety of your backyard by illuminating walkways and stairs.
Add Some Shade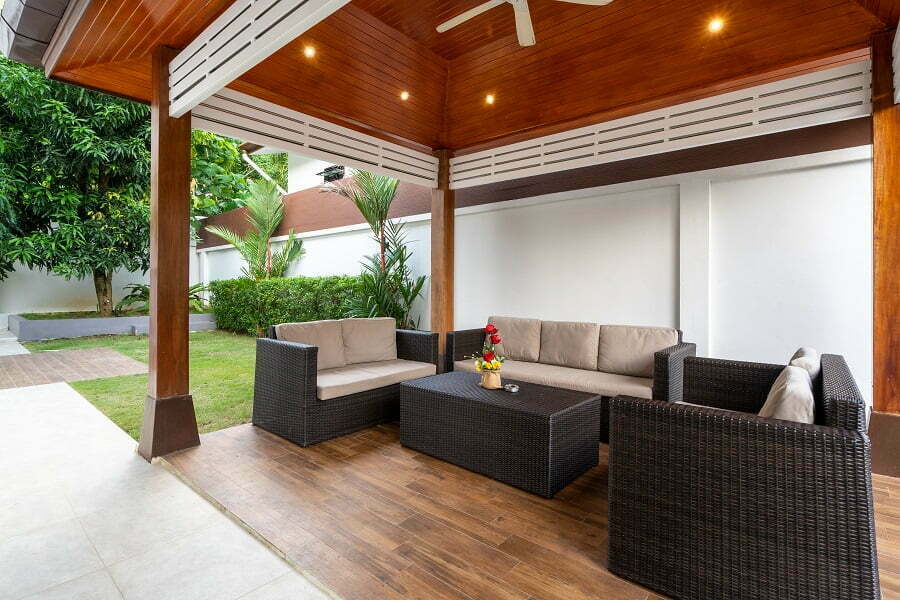 Too much sun can be overwhelming, so adding some shade is a great way to make your backyard more relaxing. Umbrellas are an easy way to provide shade, and they come in a variety of styles and colors.
You can also install a pergola or gazebo to create a shady oasis. If you have trees in your backyard, make sure they're properly trimmed, so they provide maximum coverage.
Be sure to remove any dead branches that could fall and injure someone.
Include Some Comfortable Pillows
No relaxation space is complete without some comfortable pillows. Outdoor pillows are specifically designed to withstand the elements, so they'll last longer than regular pillows. You can find a wide range of colors, patterns, and materials to choose from.
Be sure to get pillows that are waterproof so they don't mildew or fade in the sun. There are also self-inflating pillows that are great for camping or picnics. These can be a lifesaver if you forgot to pack your regular pillows.
Choose pillows that are soft and comfortable, so you can truly relax. When it comes to color, opt for calming hues like blue, green, or purple. Patterns can also be soothing, so go for something simple like stripes or dots. Pastel colors are also great for creating a relaxing atmosphere.
Making your backyard more relaxing doesn't have to be expensive or time-consuming. With a few simple changes, you can transform your backyard into a tranquil oasis.
Be sure to add some greenery, install lighting, and include comfortable pillows. You may also want to consider adding a fire pit or gazebo for added relaxation.
With these tips, you'll be able to enjoy your backyard all summer long. Choose pieces that are made from durable materials, so you can enjoy them for years to come.
Make sure to take some time for yourself and relax in your new backyard oasis. You deserve it! We hope that this article was helpful!
Liked reading this? Here's more:
Recap: