Last updated on September 25, 2023
When it comes to renovating your home with a composite door, it's important to choose the right installer to ensure a successful and long-lasting installation. Here's how.
A composite door is a great investment in your home's security and curb appeal, so it's important to do your research and choose an installer who will provide you with high-quality work and excellent customer service.
One of the first things you should do when looking for composite door installers is to do some research. The internet is a great place to start, as it can provide you with a list of composite door installers in your area. You can also ask for recommendations from friends and family who have had composite doors installed in their homes.
Once you have a list of potential installers, it's time to start asking some questions. You'll want to know things like:
How long have they been in business?
Do they have a showroom where you can see samples of their work?
Are they fully insured and licensed?
Do they provide warranties or other assurances for their work?
These are all important things to consider when choosing a composite door installer. A company that has been in business for many years is likely to have more experience and expertise than a newer company.
A showroom is a great way to see examples of their work and get a better sense of their style and quality. Insurance and licensing are also crucial, as they protect you in case anything goes wrong during the installation process.
And finally, a warranty or guarantee can give you peace of mind knowing that you're protected if anything goes wrong after the installation is complete.
Another important factors to consider:
Cost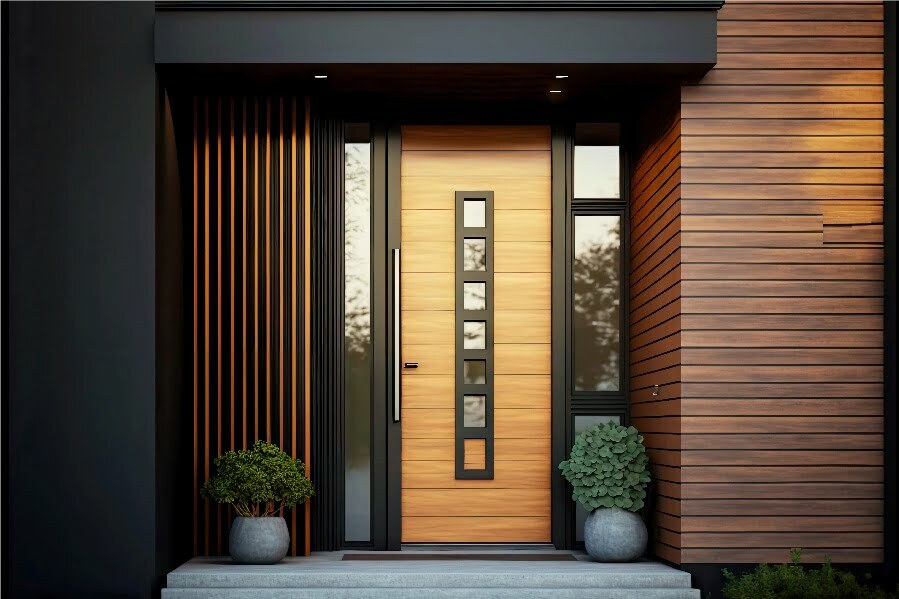 While you don't want to compromise on quality, you also don't want to overpay for your new composite door. It's a good idea to get quotes from several different companies so you can compare prices and services. Keep in mind that the lowest price isn't always the best deal – you want to look for a company that offers a fair price for high-quality work.
When comparing prices, be sure to ask about any additional fees or charges that may be included. Some companies may charge extra for things like removal of your old door or additional hardware. Make sure you understand exactly what is included in the price you're quoted.
Communication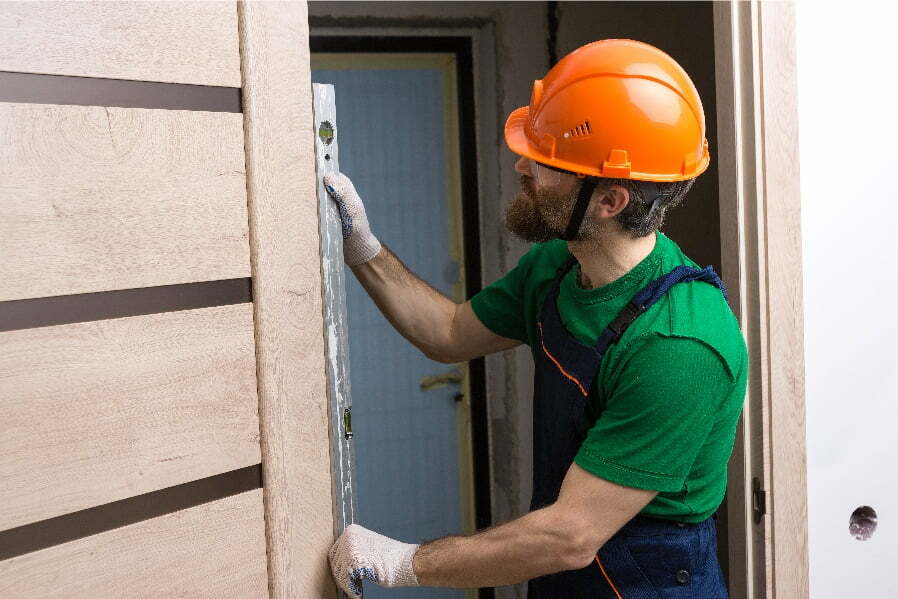 Effective communication is a vital aspect to consider when choosing a composite door installer for your home renovations. You want to choose a company that is responsive to your queries and easy to communicate with.
Being able to ask questions and receive prompt answers is crucial to ensure that the installation process runs smoothly. If you feel like you're being ignored or your questions aren't being answered, it could be an indication that the company is not interested in providing a quality service. 
Therefore, it's important to find a company that is attentive and values your concerns. Ultimately, working with an installer who is easy to communicate with will ensure a stress-free and successful installation experience.
Choosing Composite Door Installer
When choosing a composite door installer for your home renovations, it's important to consider a few other factors beyond those mentioned earlier.
One such factor is the installer's experience and expertise in other types of doors and windows. Choosing a company that offers installation services for a wide range of products may be an indication of their depth of knowledge and experience.
Additionally, you should consider the location of the installer and whether they provide a local service. A company that is based in your local area is likely to have a better understanding of the climate and environment, and they may be able to provide more tailored advice for your specific needs.
This can also make it easier to reach out to them in case of any issues or follow-up services. You can make an informed choice and select the best composite door installation for your home by taking these additional aspects into account.
Materials and Products
Finally, take a look at the materials and products that the installer uses. You want to make sure that they are using high-quality materials that will stand up to the elements and last for years to come.
A reputable installer should be able to provide you with information on the materials they use and why they are a good choice.
The Takeaway
Choosing the best composite door installer for your home renovations requires some research and consideration. Look for a company with a good reputation, experience, and a commitment to customer satisfaction.
Compare prices and make sure you understand exactly what is included in the quote. Choose a company that is easy to communicate with and uses high-quality materials.
By following these tips, you'll be well on your way to finding the best composite door installer for your home renovation project. Remember, a composite door
Liked reading this? Here's more:
Recap: