Last updated on September 18, 2023
Consider hanging plants, adding colorful baskets or boxes, displaying artwork or photographs, or using it as a bookshelf.
Are you looking for a way to add style and storage to an awkward corner in your home? A corner baker's rack is the perfect solution!
Not only does it provide additional storage, but it can also be used as a decorative piece. We will explore creative ideas for decorating your corner baker's rack.
From displaying plants and artwork to adding baskets and other accessories, we'll show you how to make the most of this versatile piece of furniture.
In This Post:
Hang a Wreath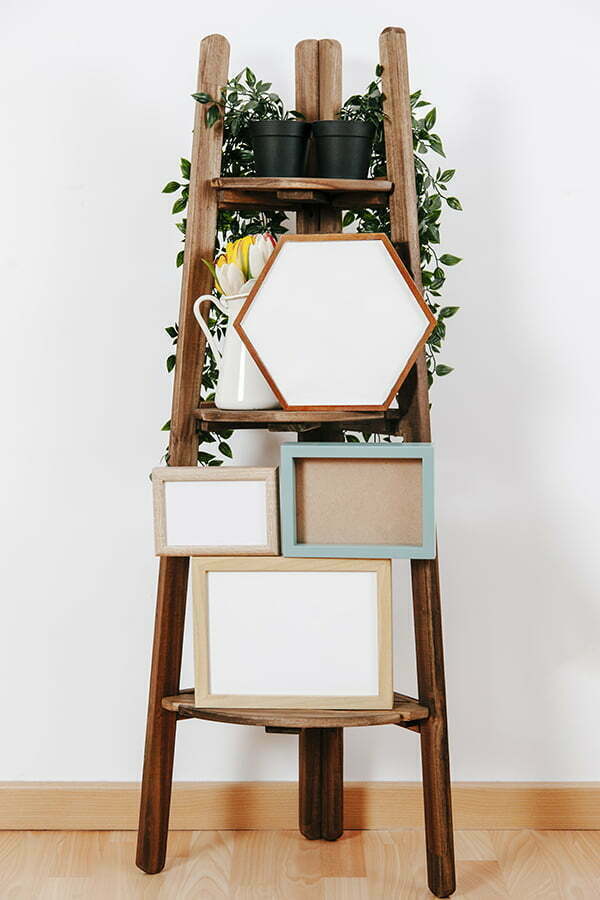 Wreaths come in many different styles, colors, and sizes, so you can find one that fits your style and the look of your room. Attach a hook or nail to the top of the baker's rack to hang the wreath.
Make sure it is securely attached so it won't fall off when bumped or moved around. For extra flair, you can add other decorations, such as ribbons or bows.
This simple addition lets you quickly transform your corner baker's rack into an eye-catching focal point in any room!
Add Potted Plants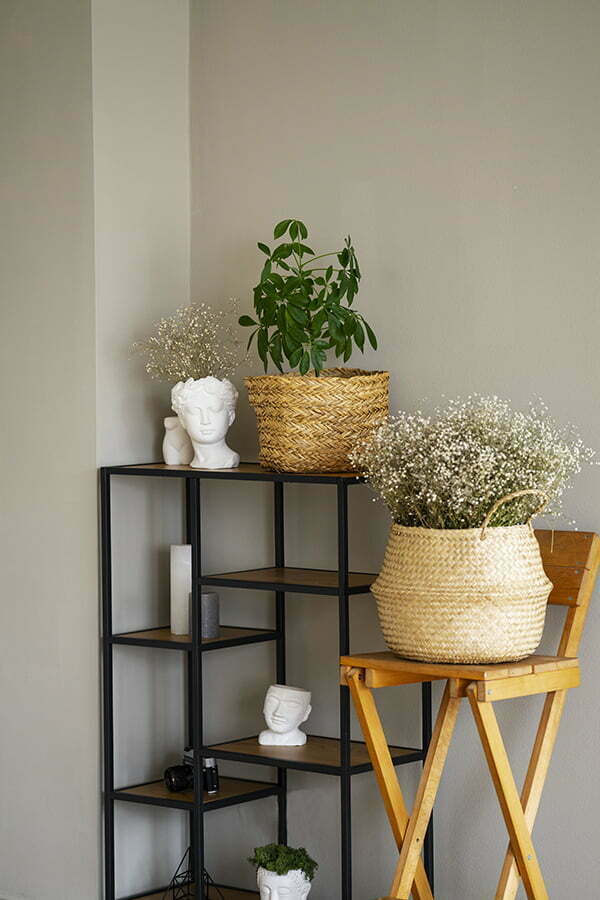 Potted plants can be placed on the shelves of the baker's rack or hung from hooks attached to the sides. Plants bring life and color into any room and help purify the air.
When selecting plants for your corner baker's rack, consider choosing low-maintenance varieties that don't require too much sunlight or water.
Succulents are a great option, as they come in many shapes and sizes and are easy to care for! Place them strategically around your baker's rack, giving each shelf a unique look.
You can also add decorative pots or planters to give it an extra touch of style.
Place a Decorative Bowl or Vase With Flowers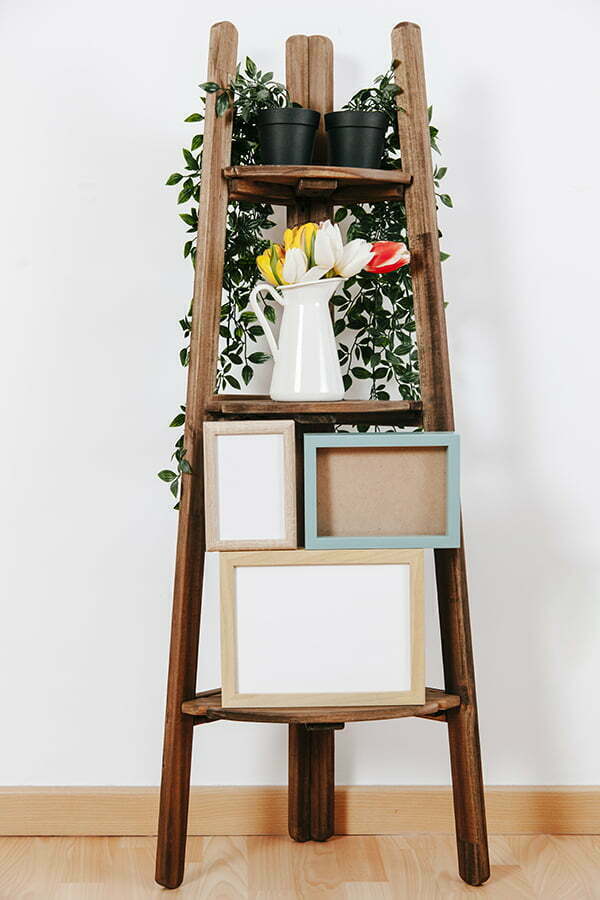 A bowl or vase can be placed on top of the rack, allowing it to be seen from all angles. The size of the bowl or vase should be chosen based on the rack size and how much space is available in the corner.
When selecting flowers for your arrangement, consider colors that will complement your existing decor. For example, if you have neutral tones in your room, choose bright-colored blooms such as daisies or sunflowers for a pop of color.
If you prefer muted colors, choose pastel shades like lavender or pink roses. Once you've selected your flowers and vessel, arrange them aesthetically pleasing, so they draw attention to your baker's rack without overwhelming it.
Hang Artwork or Photos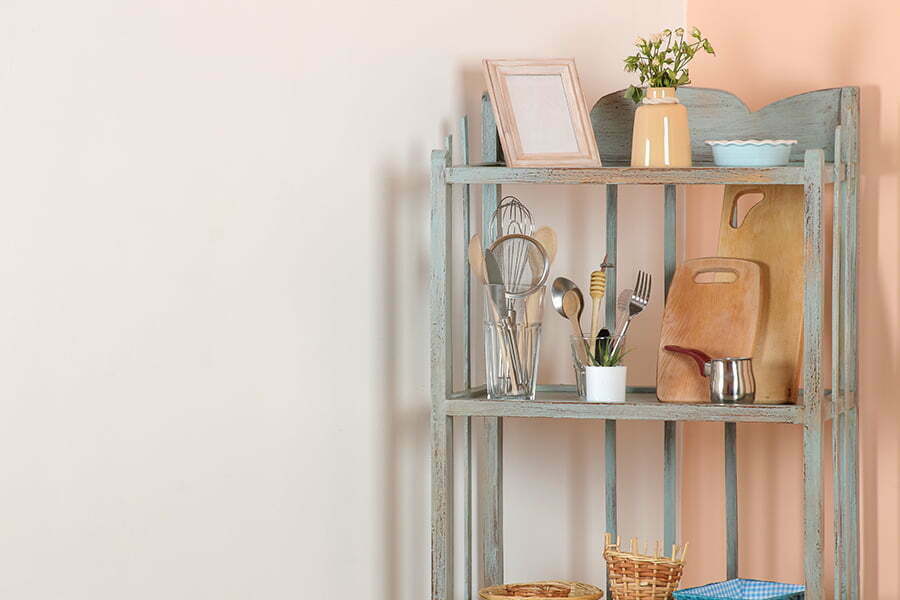 This can be done using picture frames, wall art, or even stringing up photos with clothespins. Picture frames are an excellent option for displaying artwork or photographs because they come in many sizes and styles to fit any décor.
Wall art is another excellent choice for adding color and texture to the corner baker's rack. It can be hung directly onto the metal frame of the rack, creating an eye-catching display that will draw attention from anyone who enters the room.
Stringing up photos with clothespins is a fun and creative way to add personal touches to your corner baker's rack decoration. Clothespins can easily be attached to wires strung across the top of the rack, allowing you to hang multiple pictures at once without taking up too much space.
Display Books and Magazines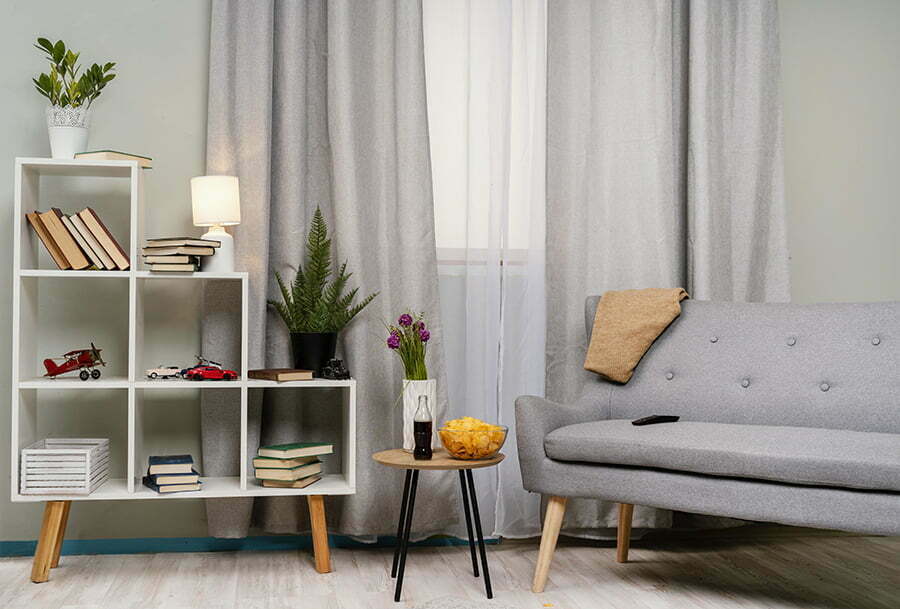 To do this, select the books and magazines you want to display. Ensure they are in good condition, as these will be visible.
Once you have chosen your items, arrange them on the baker's rack shelves visually pleasingly. Consider grouping similar items or arranging them from tallest to shortest for a more organized look.
Use decorative bookends or other accents, such as plants or figurines, to enhance the display if desired. Ensure all your items are securely placed so they won't fall off when bumped into or moved around.
With these simple steps, you can easily create an attractive display of books and magazines on your corner baker's rack!
Use Baskets to Store Items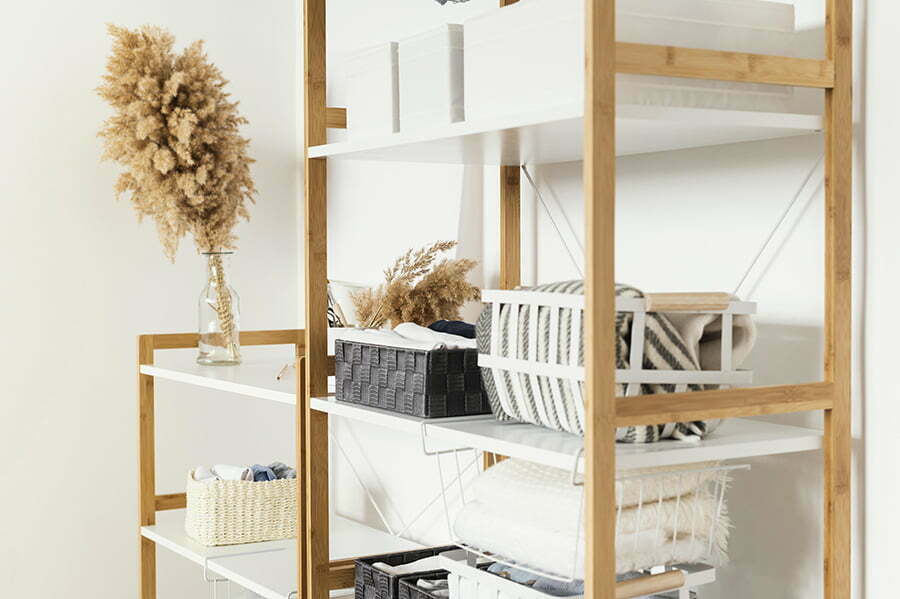 They can organize and display cookbooks, kitchen utensils, or decorative pieces. Baskets come in various sizes and shapes, so you can choose the ones that best fit your space and style.
To decorate with baskets, start by selecting the size of basket that will fit your corner bakers rack. Then decide what items to store in each basket – including cookbooks, kitchen utensils, or decorative pieces like vases or candles.
Arrange the baskets on the rack according to how you want them displayed – for example grouping all cookbooks or arranging them in an aesthetically pleasing pattern. You'll have an organized and stylish storage solution with baskets on your corner baker's rack!
Add Scented Candles or Diffusers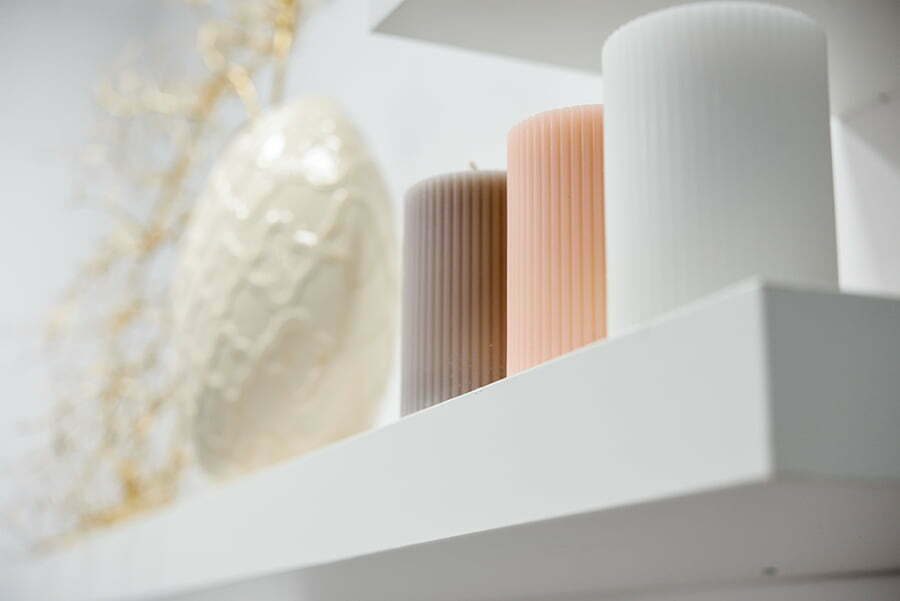 Candles can be placed on the rack's shelves, while diffusers can be hung from hooks or placed on the shelves. Both options will add a pleasant scent to your home and provide a decorative touch.
Scented candles come in many colors and fragrances, so you can choose one that fits your existing décor. Diffusers are also available in various styles and sizes, allowing you to find one that best suits your needs.
With either option, you'll have an inviting atmosphere for guests or family members who visit your home.
Drape Fabric Over the Rack for a Cozy Feel
This can be done by selecting a lightweight fabric in the desired color or pattern, then measuring the length of the rack from top to bottom. Once you have determined how much fabric you need, cut it into two equal pieces and hem each piece along all four sides.
Next, drape one piece of fabric over each side of the rack so that it hangs down evenly on both sides. Secure the fabric with pins or tacks at various points along the top edge of each side for a finished look.
Hang Wind Chimes or Other Decorations From the Top Shelf
Wind chimes come in many sizes, shapes, and colors, so you can find one that fits your style. You can also hang other decorations, such as strings of beads or small plants, to create a unique look.
To hang these items securely, use strong hooks or clips designed for outdoor use. This will ensure they stay in place even when exposed to the elements.
Once hung, enjoy the soothing sound of the wind chimes and admire your creative decorating skills!
Liked reading this? Here's more: