Last updated on September 22, 2023
The right tools can help you save both time and effort. Here are the top 3 types of tools you must have in your toolbox. Read on!
If you would like to start some DIY home improvement projects or are wondering if you should start it as a business then the first thing you will need to figure out is the right set of tools. The correct tool for every specific task can help you to complete it without being frustrated.
Below are some tools you must have in your arsenal to up your building game. 
In This Post:
Tool Box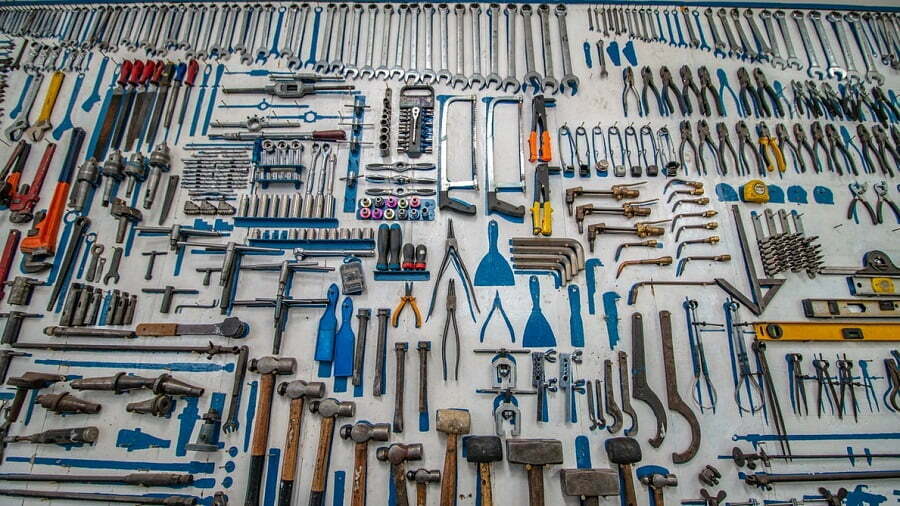 This is definitely the first and foremost thing to consider. When you have a good toolbox, you can keep your tools in them safely without damaging them.
Choose a toolbox that is easy for you to carry but is large enough to place all your tools in as well as the first aid kit. Look for a toolbox that is tough enough that even if you stand on it, there won't be any damages. 
Smaller Tools
These are tools that are a must-have for almost all toolboxes. These small tools come in handy for almost any kind of task. These include a measuring tape, a builder's knife, and a pencil.
You will be needing different types of wrenches to tighten and loosen various types of nuts and bolts. A decent set of pliers can be a good addition so that you can get a good grip and hold objects firmly.
As for screwdrivers, you will need to get a set with both flathead and curved ones. To make sure you have the right small tools, pick them up and see how they feel in your hands. If they fit comfortably and the weight feels right too, then buy those.
Finally, all toolboxes need a decent set of hammers. You can get the classic builder's claw hammer that is of standard size. 
Specialized Tools
The above basic tools will be a part of almost all your projects. However, some projects may require special equipment. You can invest in these tools if you are sure that you will be consistently taking up home improvement projects. This is because these tools can be a little expensive.
Also, these tools need to be used with extra care and would require you to have some level of skills. If you are looking for a short-term project then you can rent them.
The cordless drill comes in handy for so many DIY projects. You can cut large holes as well as sand them using a drill.
The saw you will need for your project depends on the type of work that needs to be carried out. If you need to work on a project that requires more power then you can get a jigsaw. These are very helpful for tackling larger tasks like when you want to put up the new flooring. 
The more particular the task on hand will be the more specialized a tool you can use to make your job more efficient. Tools from your local electrical supply store will be useful.
However, one key point to remember is that you should always make sure you have the right safety gear in place before you start any project. Small and sharp objects can affect your eyes or other parts of the body. With the right precaution and tools on your side, you will definitely be able to make the most of your project. 
Liked reading this? Here's more: