Last updated on September 22, 2023
If you are like most people – your garage it's probably a little bit of a chaotic mess. Over the years, it seems to fill up with an ever-growing collection of tools, toys, and general household items.
And, let's be honest, it's not always easy to keep things organized and tidy. But there are some simple garage improvement tasks that you can do to help get things under control.
So if you're looking for ways to make your garage more functional and organized, here are 4 tasks to consider.
In This Post:
Add Some Storage Solutions to Help Keep the Space Organized and Tidy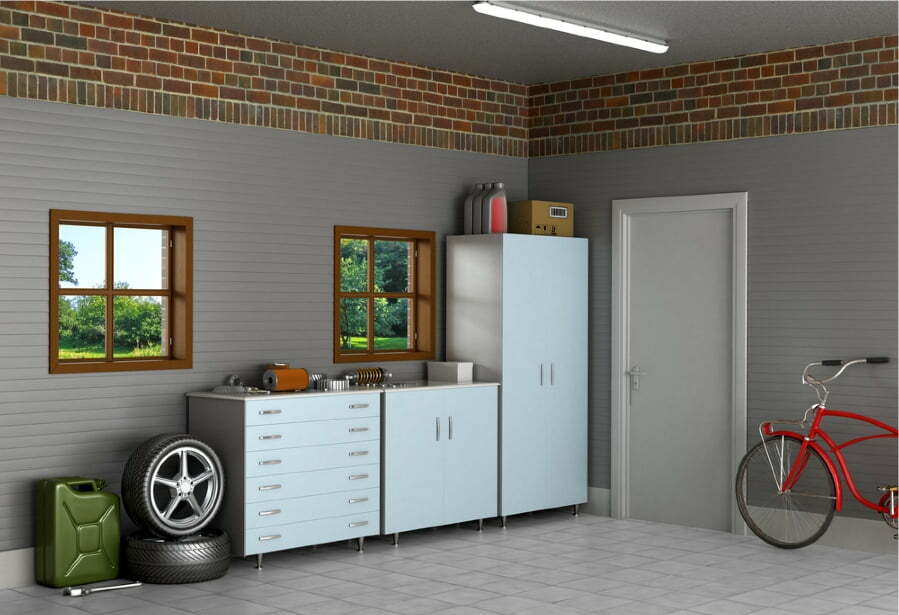 When it comes to making the most of your garage area, one of the best things you can do is look for ways to add some storage solutions.
Whether it's adding custom-built shelves, installing cabinets, or even purchasing something like an overhead pulley system, introducing these garage storage systems into your garage space allows you to avoid clutter and stay organized.
Not only can this make your garage more tidy and presentable, but with everything having its place, it'll be a lot easier to find those forgotten items that got pushed to the back of the storage shelf!
Make Sure It Is Properly Insulated to Keep Your Energy Bills Low
Keeping your garage properly insulated is an important step to ensuring not only your comfort but also keeping your energy bills low. If your garage is attached to the rest of your house, you should look into ways to insulate it properly.
Not only will this help combat outdoor temperatures and maintain a stable temperature in the living space, but it will also conserve energy during colder months when you are running your furnace, and can significantly reduce your monthly utility bills.
Beyond insulation, there are plenty of other projects you can consider for improving the function and look of your garage – from adding storage solutions to implementing more efficient lighting solutions.
Consider finding a mix of improvements that both add value and help keep your energy costs down long-term.
Create a Workspace in Your Garage By Setting Up a Comfortable Desk and Chair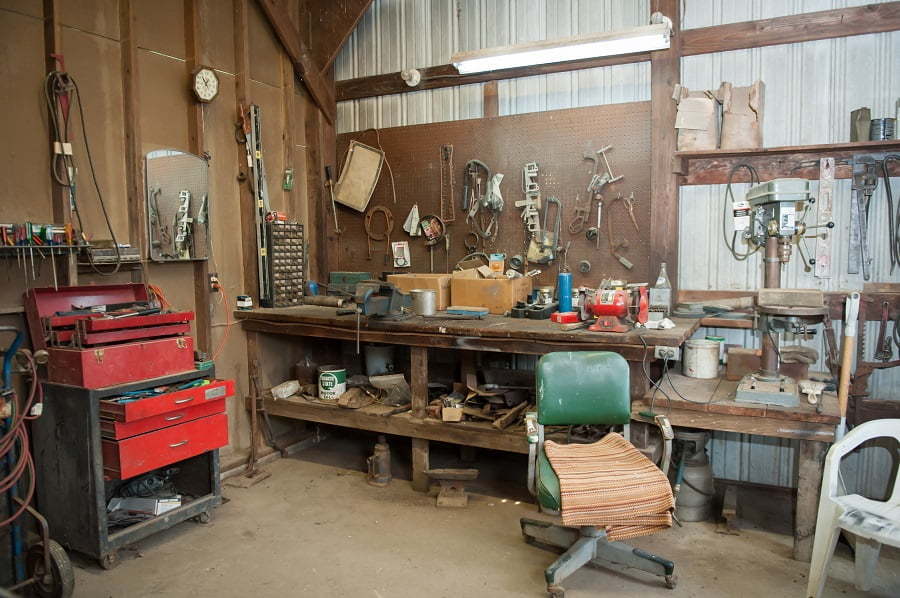 If you've ever dreamed of having a workspace in the comfort of your own home, look no further than your garage. Setting up a comfortable desk and chair will create the perfect environment for completing all kinds of creative tasks, from writing to editing.
Because you're in the familiarity of your own home, it can also provide essential motivation and inspiration boost to get projects done promptly.
With the Internet at your fingertips and nearby supplies for any tinkering projects you might have on the go, your new workspace has everything you need to be productive!
Paint the Walls and Ceiling
A fresh coat of paint can do wonders for a dull, drab garage. It's an excellent way to upgrade it from merely functional to something that you enjoy spending time in.
Painting the walls and ceiling a brighter hue can add a touch of light and cheeriness to the space, making it more inviting for activities.
Even if you plan to use the area primarily for storage, doing some interior décor can turn it into a fun and welcoming place. Take advantage of this opportunity to brighten up your garage with a bit of color!
Implementing the suggestions discussed in this blog post can help you create a functional and aesthetically pleasing space in your home.
From insulating walls to painting the ceiling, there is something for everyone. With a little effort and creativity, you can transform an outdated garage into something special.
Liked reading this? Here's more: