Last updated on September 23, 2023
Are you tired of your home looking the same as it did when you first moved in? Are you ready for a change, but don't know where to start?
Don't worry, we've got you covered. In this blog post, we will discuss nine ways that you can upgrade the interior design of your home.
Whether you're looking to make a small change or a big change, we've got something for everyone. So sit back, relax, and let us show you how to give your home a facelift!
In This Post:
Paint Your Walls in a New Color or Two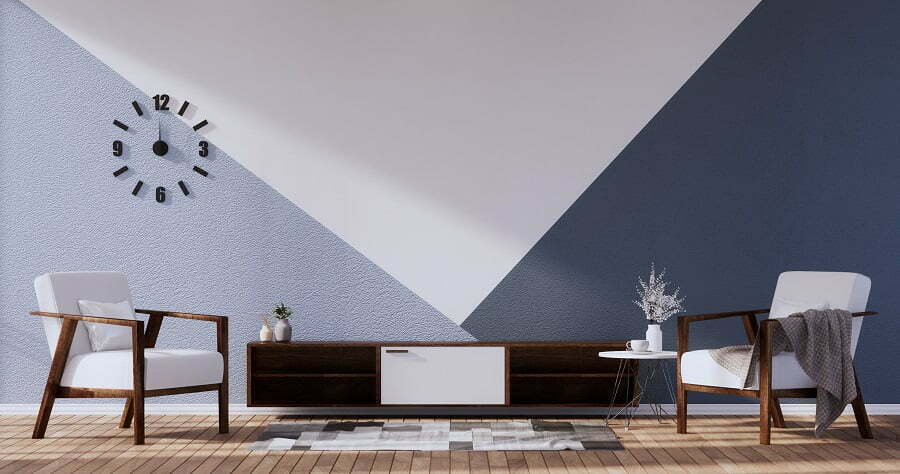 Since painting is one of the cheapest and easiest ways to upgrade a room, start here!
Choose a color that goes with your existing décor or pick something completely different. A fresh coat of paint can instantly brighten up any space.
Add Area Rugs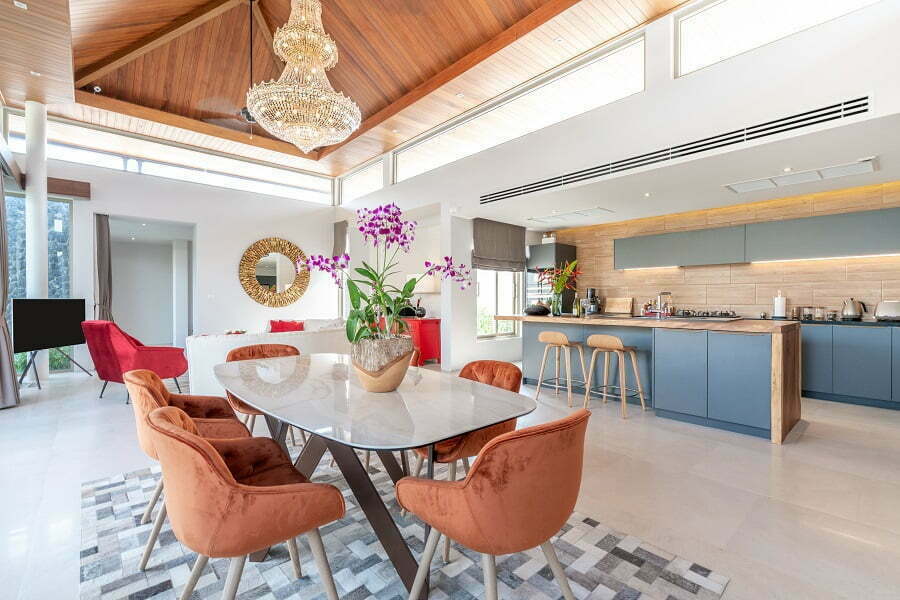 Area rugs are a great way to add texture, color, and pattern to a room. Plus, they can help to define individual spaces within an open-concept floorplan. And, they can add a bit of warmth and comfort to hardwood or tile floors.
Hang Artwork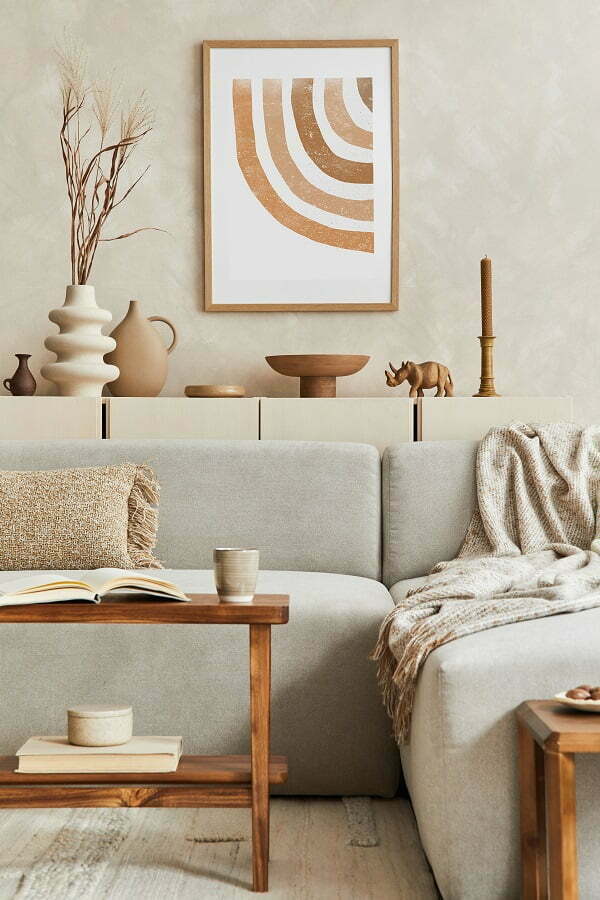 Nothing adds personality to a room like art! Invest in unique pieces that showcase your style, or search for affordable options from local artists and makers.
Don't forget about gallery walls, either — these are an easy way to make a big impact in any space. Plus, hanging artwork is one of the easiest ways to give a room an updated feel.
Install Shelves
Shelving is a great way to add storage, as well as display knickknacks, books, and decor items. Look for unique shelving options that can tie together the colors and style of your room.
Also, consider floating shelves, which can add a modern touch to any room.
Change Up the Lighting
Lighting is an important factor when it comes to interior design. Swap outdated wall fixtures for something more contemporary, or hang pendant lights over kitchen islands and counters.
And don't forget about ambient lighting; lamps and sconces can help to create a cozy atmosphere.
Get New Window Treatments or Curtains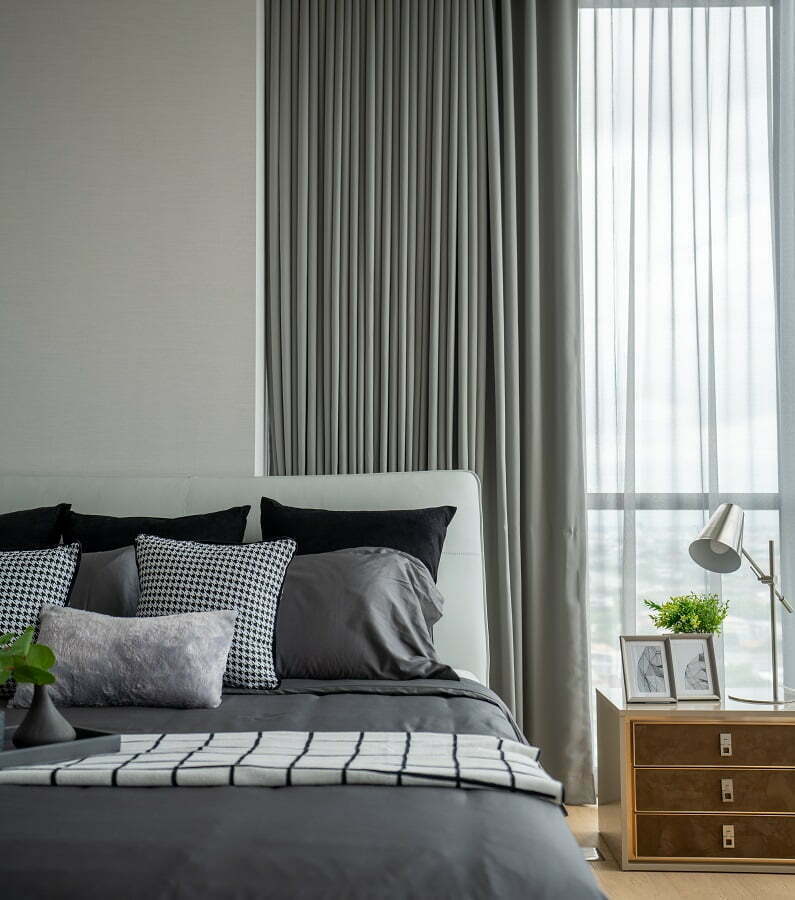 When it comes to home interior design, the window treatments in your house can make a huge difference. You can easily find curtains to go with your living room décor, and new window treatments can add a unique look to your house.
Consider getting custom-made curtains or blinds that are tailored to the size and shape of your windows for an upgraded interior look. Plus, it's great for creating privacy and blocking out sunlight when needed. 
Invest in a Few Statement Pieces
Make your home interior stand out with a few statement pieces that can bring an otherwise boring room to life. Consider getting furniture or decor items that are unique and eye-catching, such as vintage lamps, framed artwork, unusual rugs, or eye-catching vases.
Even a few affordable statement pieces can upgrade the look of any room in your house. And, these pieces can be switched up easily when you're ready for a new look. 
Add Plants and Flowers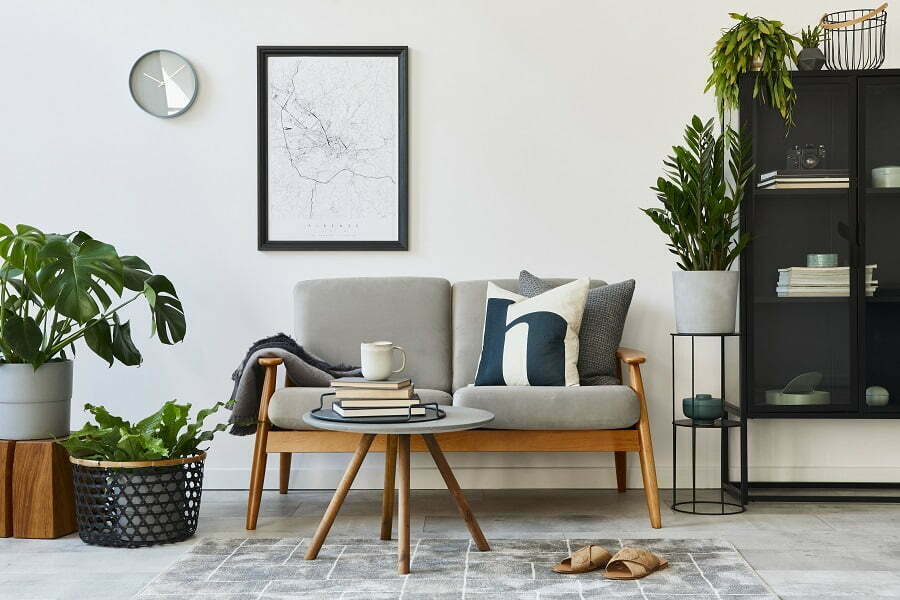 Plants and flowers are a great way to add life and color to your home interior. You can find indoor plants that require minimal maintenance, such as succulents or air plants, or you can opt for more intricate flower arrangements.
As an added bonus, having plants in your home can help to purify the air and make it feel more inviting. Not to mention, they can add a pop of color to any room. 
Add Some New Furniture, Such as a Couch, Coffee Table, or Bed Frame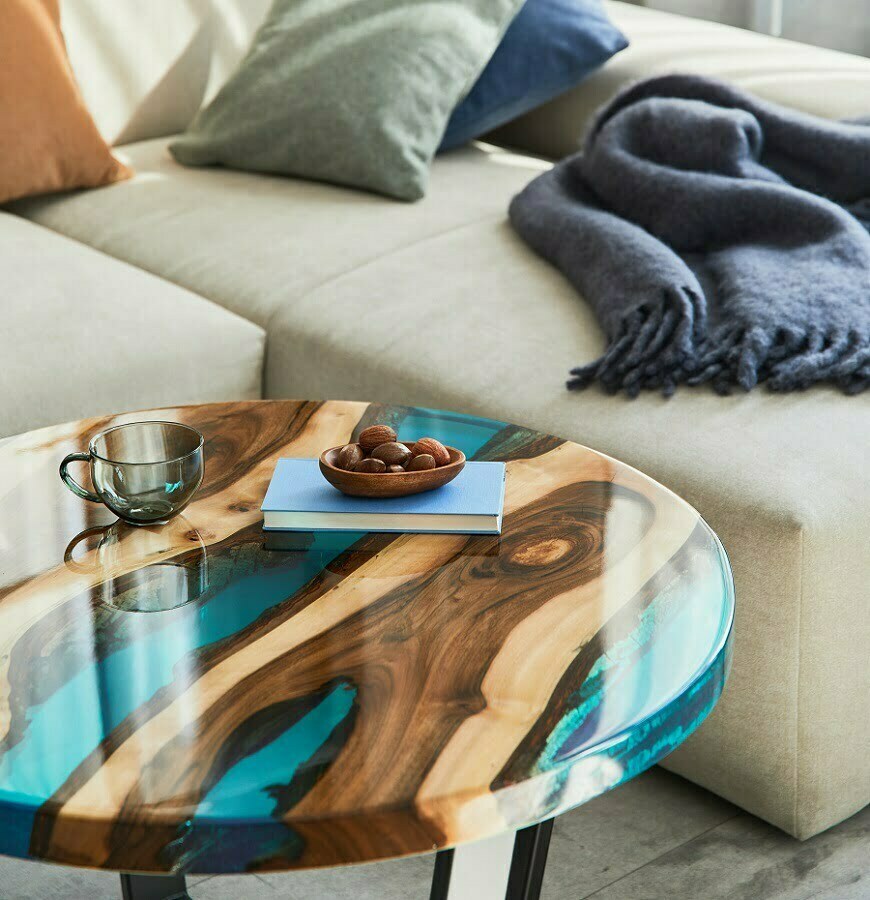 If you want to spruce up the look of your home, adding a few pieces of new furniture can make a big difference. Whether it's a large sectional couch or a small occasional chair, having some fresh furniture in the room can instantly turn an outdated space into something stylish and modern.
However, when shopping for furniture, be sure to consider whether or not it will fit in your space, as well as if it will work with the rest of your decor. Also, if you're working with a budget, look for pieces that have timeless designs so they'll stay in style no matter what trends come and go.
In the end, upgrading your home interior doesn't have to be a complicated process. With just a few simple changes, you can create a stunning and stylish look for your home that will make you proud to show it off.
Also, with the right ideas and guidance, you can easily make your interior look like a million bucks without breaking the bank. Thanks for reading!
Liked reading this? Here's more: