Last updated on September 22, 2023
While huge house renovation projects undoubtedly add value to your home, they are also quite expensive and time-consuming. As such, a desire to increase your home's market value might result in going into debt or draining your savings, which are not favorable options, especially if you're selling your house because of an already existing financial strain.
Fortunately, there is a wide range of affordable home improvement options you can implement to immediately increase your home's value without spending a fortune on them. Apart from upgrading your garage door and power washing your home's exterior, you can also repaint the front door, update your lighting fixtures, install crown molding, etc. Continue reading and choose a suitable DIY project to boost your home's value.
In This Post:
Repainting the Front Door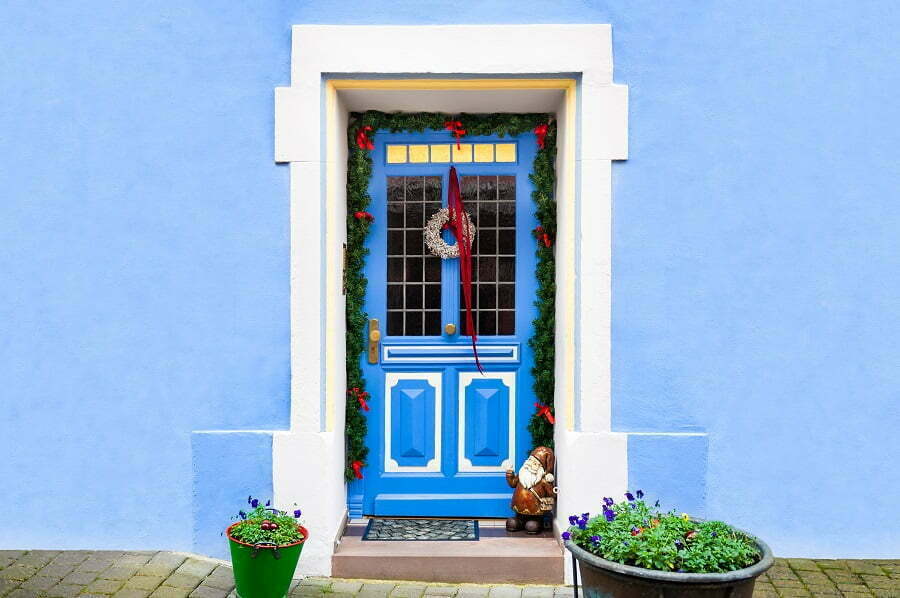 Opting for a fresh coat of paint on your front door can instantly improve your home's appearance and add value to your property. Choosing a suitable color scheme is crucial as it is the first thing potential buyers will notice as they approach your house.
Ideally, you should opt for a neutral color that would match any other hue, such as white, gray, or beige. In addition, consider painting your door to match the roof or any other noticeable decorative element of your house.
Upgrading Your Garage Door
The experts from Garage Door Nation agree that a garage door is one of the most important components of a home as it provides protection against heat, humidity, and cold. Moreover, it also adds considerably to your home's curb appeal. That's why the condition of your garage can have an adverse impact on your home's overall value, especially if its current state is not up to par. Since the cost of replacing a garage door can be quite high, you may want to try bringing it back to life without spending a lot of money.
For example, if your garage door is in good enough shape but needs a fresh coat of paint to look new again, all you need to do is go over its surface with exterior latex paint. Doing so will make your garage door look brand new without spending a fortune on a replacement. Also, you can easily add some further visual appeal by adding decorative hardware to it.
Installing Crown Molding
While you might not be aware of it, investing in crown molding can give your home a significant boost in terms of value. Crown molding usually has a frame made of wood, plastic, or foam and is installed at the point where the wall meets the ceiling; hence the term "crown" is used to describe the feature.
Though simple, crown molding can instantly transform a plain room into a stylish space. The process of installing the feature is quite simple, especially if you're using the lighter foam option – you only need to cut appropriate pieces and glue them with construction adhesive.
Install LED Lighting Fixtures
LED lighting fixtures are much more energy-efficient than traditional ones and can also help you save money on electricity bills. At the same time, LEDs are much brighter and more energy-efficient than incandescent bulbs. This makes LEDs a favorite among homeowners who want to upgrade their homes while simultaneously saving money on electricity costs.
What is more, LED stripes are incredibly versatile and can be used to create unique home decor. For example, you might place them alongside crown molding or under kitchen cabinets. The end result depends on your creativity, and you will find innumerable LED lights ideas online that you can implement in your house.
Install a New Fence
Having a fence around your property is a great way to add both security and extra value to your home. If you are looking for a way to increase the value of your property, consider investing in a new one. However, a wooden or metal fence can be quite expensive and take a lot of time to install.
To save some money and avoid wasting time with this project, opt for a vinyl fence instead. Compared to wood, it is much easier to work with and will add value to your property as well. You could also try to refresh your current fencing with a new paint job if it's in fairly good condition.
Repairing or Replacing Broken Tiles
Tile floors can be a great addition to any home. However, when you have old tile floors that are cracked and worn out, they can actually be more of a liability than an asset. In order to restore the original appearance of your floor and boost its value, consider calling a professional tile repair specialist who will come over and fix the damage while also offering you advice on how to maintain the floor's condition going forward.
Final Thoughts
You have to admit that home improvement projects can be intimidating. However, that does not mean you have to spend a fortune on them in order to improve your home's value and appearance.
Instead, take the time to thoroughly research the DIY project you want to complete and decide whether you can handle it yourself or whether you'd rather hire a professional to do the job for you. Once you have done this, pick a few affordable home improvement projects that will immediately increase your home's value and take action!
Liked reading this? Here's more: