Last updated on September 23, 2023
Your home is one of the most significant, if not the single most significant, investments you have ever made. Because of this, it is perfectly understandable that you want it to look as good as possible.
Nevertheless, achieving this goal is more complicated than it sounds. You will have to put in a lot of effort before you can safely say that your property truly lives up to its potential.
Whether you landed a new job in a different city and plan to sell your house or got inspired by a Mori condo review and want to spruce it up, we have something just for you. Below, you will find several straightforward methods to boost your home's curb appeal. They range from trimming your shrubs and painting the porch in a bright color to upgrading your front porch lights and adding a brand-new fence.
Here is how you can turn your home from a humble abode into an über-attractive property.
In This Post:
Replace the Mailbox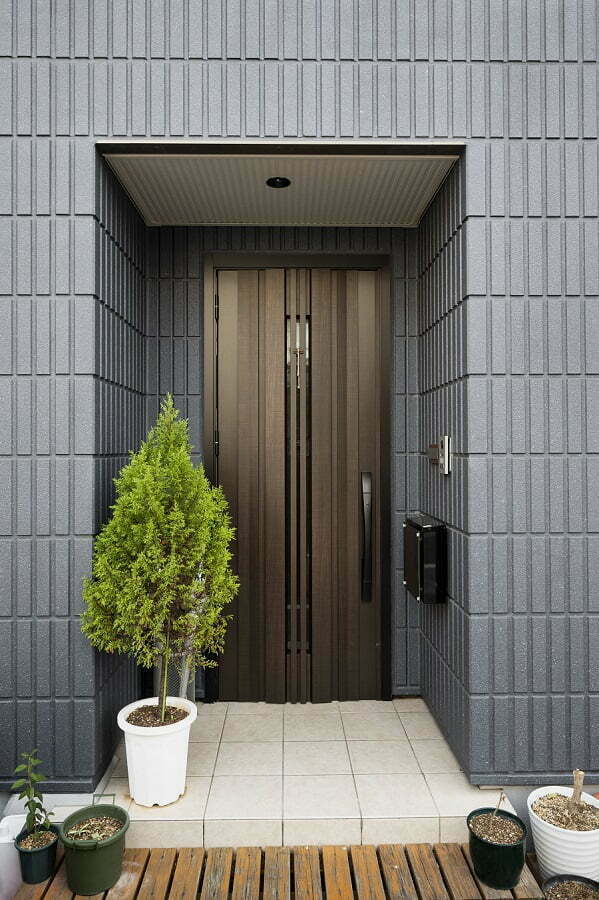 We begin our list with the most obvious of all home improvements. A mailbox is a piece of your property visible from the very first glance. Therefore, it is crucial that it looks good and is in tune with your home's design.
Even if you are not planning to move or sell your house anytime soon, we strongly recommend that you invest in a new mailbox. This minor upgrade can make a huge difference. A new mailbox will not only improve the look of your property but also increase its value. There are many different types of mailboxes to choose from, so you are sure to find one that matches your home's style.
Clean Up the Yard
One of the first and most essential steps in boosting your home's curb appeal is to clean up the yard. Your house will look much better if you can keep your lawn and shrubs in tip-top shape.
Refreshing your yard should include trimming the hedges, mowing the lawn, and pulling the weeds. All of these things are easier said than done, though. You have to devote a lot of time and effort to make sure that your yard looks as good as it possibly can.
If you do not have the time or energy to spare, you could hire a professional landscaping service, which will certainly make your home's exterior more appealing.
Paint the House
A fresh coat of paint always does wonders for a home's appearance. If you have a house that is more than 10 years old, it is time to consider repainting it. Sure, it can be a lengthy and expensive process, but it will undoubtedly pay off in the end.
A brand-new coat of paint gives your home a fresh and modern look. It also makes the property appear more valuable. If you plan to sell it, painting your home is one of the best ways to maximize your profit.
If your house is currently a dull color, consider painting it in a brighter hue. Beige, tan and other muted colors can make a house look tired and uninviting. Painting it in a bold color such as red, green, or yellow will give it an instant facelift. It might not work for every house, but it is certainly an idea that you should consider.
Upgrade the Front Porch Lights
As you might have guessed, the next thing you should do is upgrade your front porch lights. If they are outdated or broken, they might make visitors think that your home is gloomy and unattractive. And you don't want them to develop any negative impressions of your property before they even set foot inside, do you?
New porch lights can make your home look more inviting and add a touch of elegance to it. There are many different styles and colors of porch lights to choose from, so you are sure to find something that suits your taste.
Add a New Fence
If you do not have a fence around your property, consider adding one. A fence not only enhances the look of your home but also provides privacy and security.
When you look for a fence, it is crucial to find one that goes well with the layout of your property. You can easily do this by visiting a couple of home improvement stores or looking online. Just make sure that your new fence matches the color of your house and will complement your lawn's scenery.
There are a lot of different types of fences you can use, so take your time and choose one that suits your needs. For instance, picket fences are appropriate for homes with a charming, rustic appearance. Meanwhile, chain-link fences work best in modern-looking urban areas.
Plant Flowers and Shrubs
Finally, you should ensure that your yard has healthy, fully-grown plant life. By planting flowers and shrubs around your home, you will instantly give it some character and make it look more attractive.
Flowers add color and life to a yard, while shrubs provide structure and privacy. Be sure to choose plants appropriate for your climate and the type of soil in your yard.
To that end, we recommend that you get a few colorful flower beds installed around your home. They will help complement its exterior and make it look far more welcoming.
The Takeaway
As you can see, there are countless ways to boost your home's curb appeal. The solutions mentioned above are both affordable and easy to put into practice. Each one of them is a surefire way to make your property more appealing to potential buyers and renters.
If you don't have time to do all of the above, at least try to neaten up the outside of your house. There is no need to go overboard with anything. Just pay attention to the details, and you will be fine.
Liked reading this? Here's more: