Last updated on July 31, 2023
Get ready to celebrate Independence Day with these twenty creative and fun 4th of July chalkboard ideas that will surely add a patriotic touch to your celebrations!
With the 4th of July just around the corner, it's time to start thinking about how to decorate your home for this patriotic holiday. And what better way to do so than with a chalkboard? Chalkboards are versatile, easy to use, and can be customized in countless ways.
In this article, we'll be sharing 20 creative and inspiring ideas for your 4th of July chalkboard decorations. Whether you're looking for something simple or elaborate, traditional or modern, there's sure to be an idea here that will catch your eye.
So grab some chalk and get ready to celebrate America in style!
In This Post:
Fireworks Display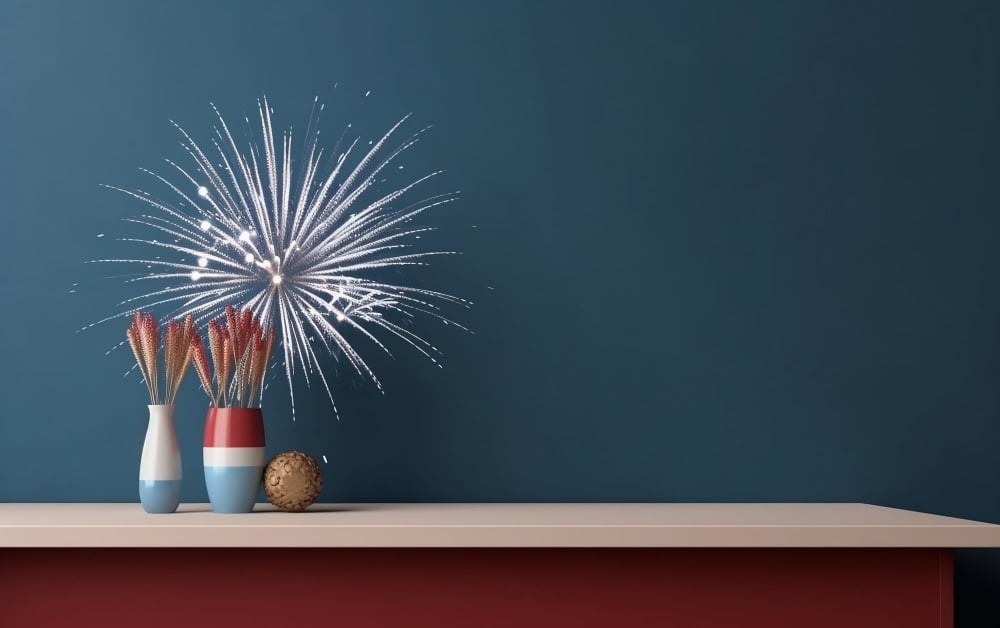 Fireworks display is a classic and essential element of any 4th of July celebration. A chalkboard design featuring fireworks can add an extra spark to your decor.
You can draw colorful bursts in the sky or create a silhouette of the city skyline with fireworks exploding above it. Another idea is to write "Ooh" and "Aah" in large letters, mimicking the sounds people make while watching fireworks light up the night sky.
Whatever style you choose, incorporating a firework display on your chalkboard will surely bring excitement and energy to your Independence Day festivities!
BBQ Grill and Food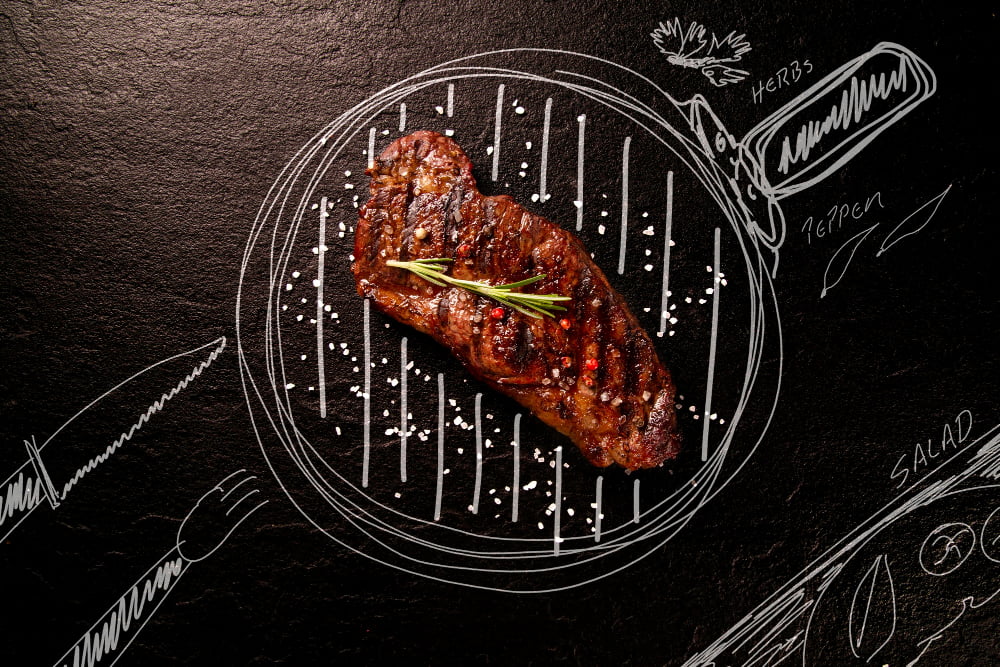 You can draw a chalk outline of a grill with burgers, hot dogs, and corn on the cob cooking on it. Add some flames to make it look more realistic.
Alternatively, you could write out your favorite BBQ recipes or create a menu board for your guests to peruse. Don't forget to include classic American sides like potato salad and coleslaw!
Patriotic Quotes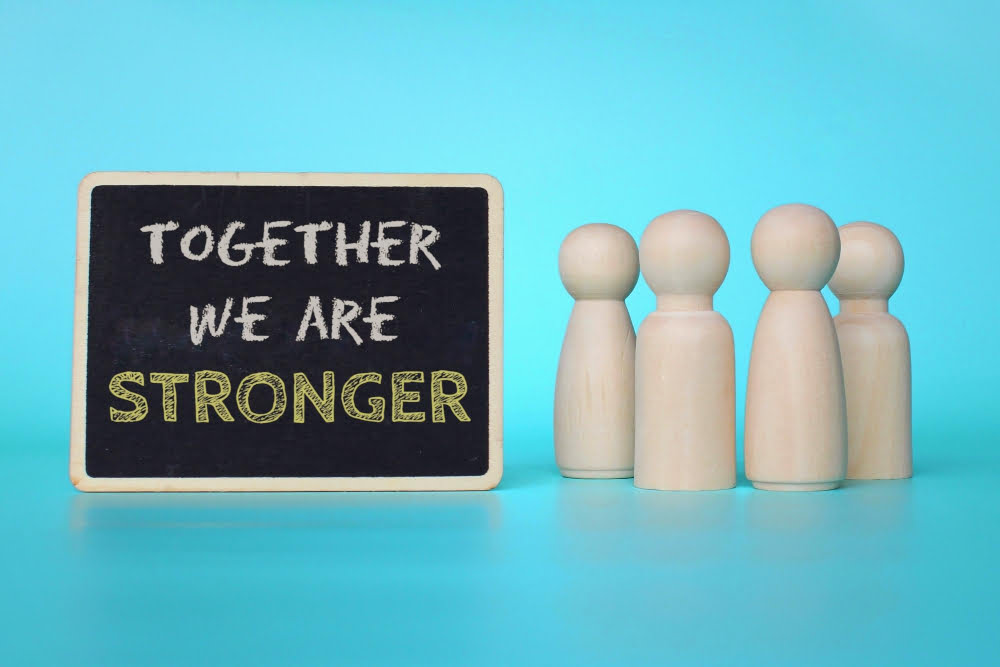 Consider using quotes from famous American leaders such as George Washington, Abraham Lincoln, or Martin Luther King Jr. You can also use patriotic song lyrics like "God Bless America" or "The Star-Spangled Banner".
Another option is to use quotes that celebrate the spirit of independence and freedom such as "Freedom is never given; it is won" by A. Philip Randolph or "Liberty means responsibility" by George Bernard Shaw.
Whatever quote you choose, make sure it fits with the overall theme of your chalkboard design and adds a touch of patriotism to your celebration!
American Flag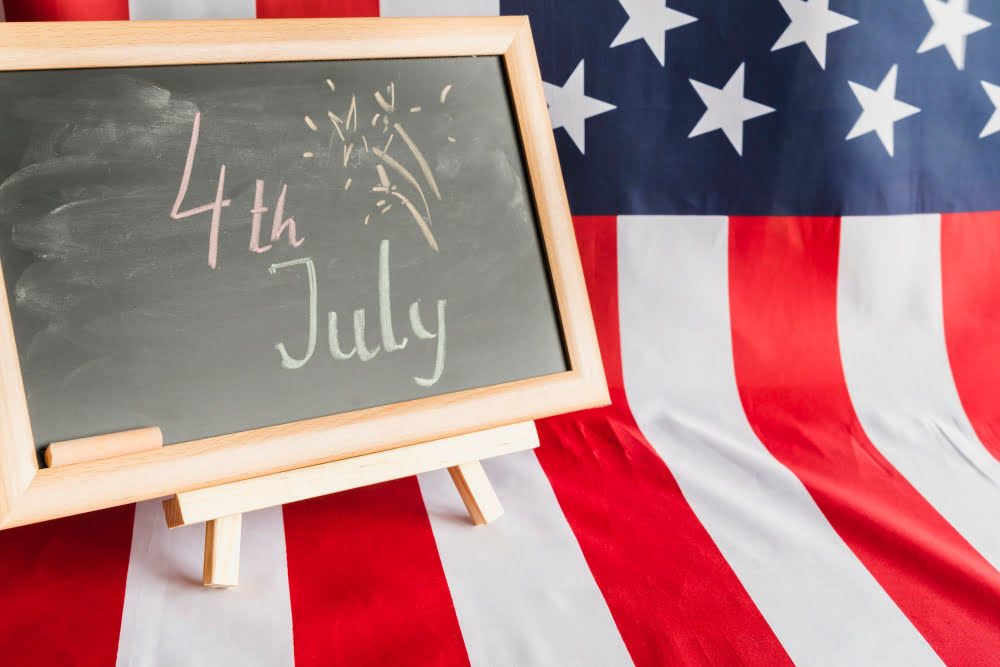 You could draw the flag itself, or use its colors (red, white, and blue) as a background for other elements on your board. Another idea is to write out the Pledge of Allegiance or quotes about freedom alongside an image of the flag.
Whatever you choose to do with it, incorporating the American flag into your chalkboard design will add an extra touch of national pride to your Independence Day celebrations.
Stars and Stripes
You can draw stars in various sizes and colors to create a starry night effect on your chalkboard. For the stripes, you can use red and white or blue and white alternating lines to mimic the American flag's pattern.
You could also incorporate both stars and stripes into one design by drawing stars within each stripe or using them as accents around your message or image. The possibilities are endless with this classic patriotic theme!
Bald Eagle
It's no wonder that it's often included in 4th of July chalkboard designs. You can draw the bald eagle with its wings spread wide or perched on a branch holding an American flag in its talons.
For added effect, you can also include patriotic quotes or phrases around the image to make it more impactful and meaningful.
Sparklers and Glow Sticks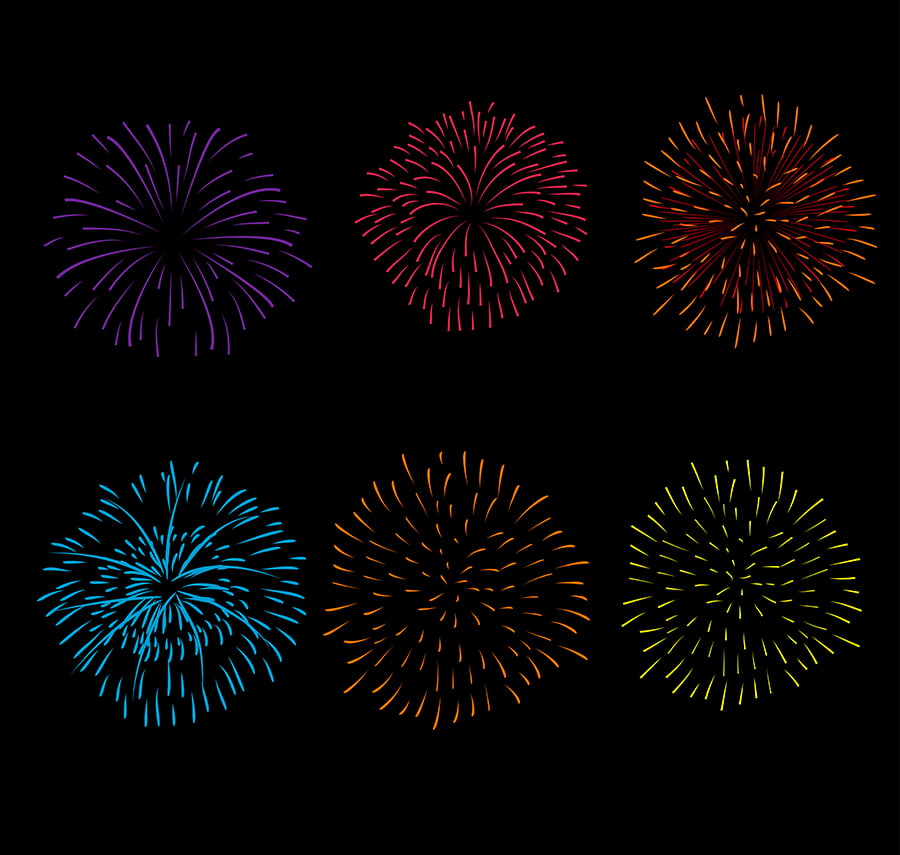 You can draw sparklers with chalk or even attach real sparklers to the board (with caution, of course!). Glow sticks can be used as accents around your design or you could create a glowing American flag by outlining it in glow stick bracelets.
These items add an extra element of excitement and celebration to your chalkboard display. Just remember to handle all fireworks safely and follow proper precautions when using them on your board!
"Happy 4th of July" Message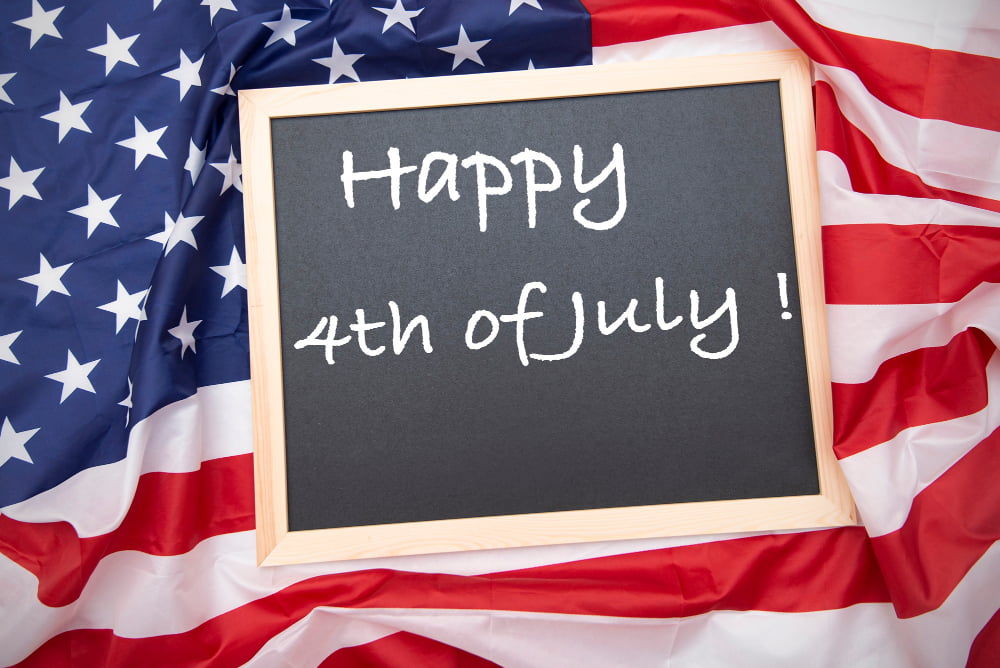 This can be done in various styles and fonts, depending on the overall theme and aesthetic you are going for. You can also add some patriotic elements such as stars or an American flag to make it more festive.
This message will serve as a warm welcome to your guests and set the tone for your Independence Day celebration!
Red, White, and Blue Balloons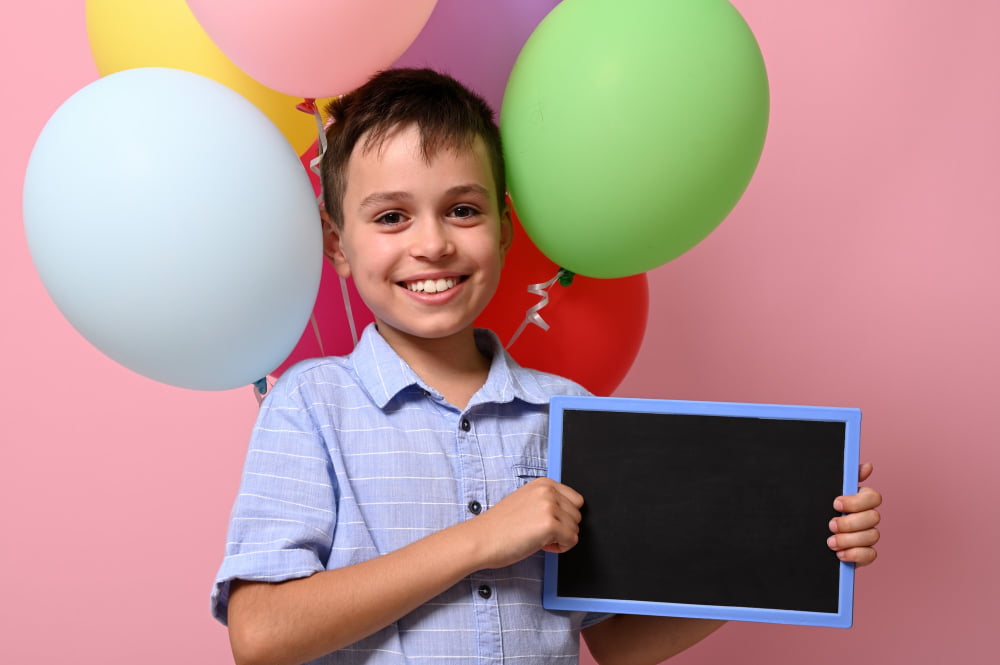 They add a festive touch to the atmosphere and can be used in various ways. You can create balloon garlands or clusters to hang from the ceiling or use them as centerpieces on tables.
Balloons also make great photo backdrops for capturing memories with family and friends during your Independence Day party. To make it more interesting, you could write patriotic messages on some of the balloons using chalk markers such as "USA", "God Bless America" or simply draw stars and stripes patterns on them!
Uncle Sam Hat
You can draw the hat in red, white, and blue colors with stars or stripes patterns. Alternatively, you could use actual mini Uncle Sam hats as decorations on your chalkboard for added dimensionality.
Another idea is to write patriotic quotes or phrases inside the hat such as "Land of the Free" or "Home of the Brave". The possibilities are endless when it comes to incorporating this iconic symbol into your 4th of July chalkboard design!
Liberty Bell
It was originally cast in 1752 to commemorate the 50-year anniversary of William Penn's Charter of Privileges, but it became famous for its role in the American Revolution. The bell was rung on July 8, 1776, to celebrate the first public reading of the Declaration of Independence.
Today, replicas and images of this historic bell are often used as decorations for patriotic holidays like Fourth Of July chalkboards. You can draw a simple outline or detailed image with chalks on your board to add a touch history and patriotism to your decor!
Statue of Liberty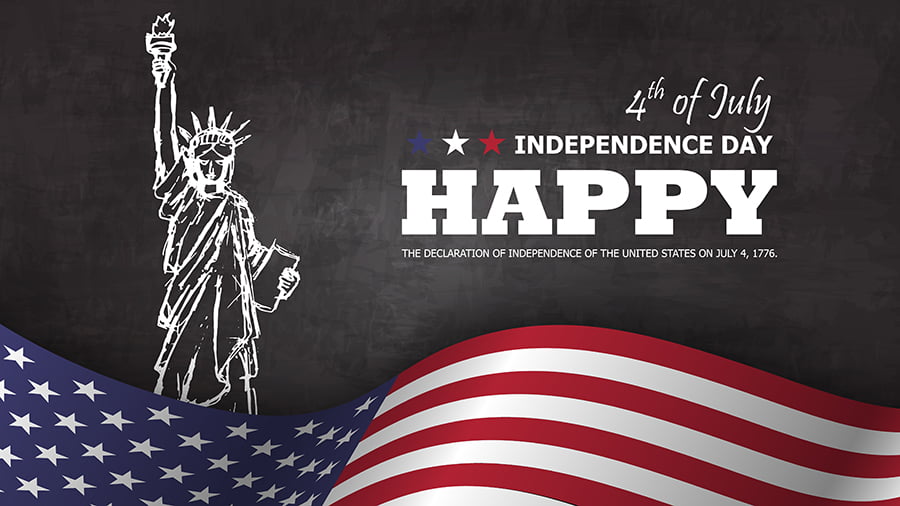 It was gifted to the United States by France in 1886 as a representation of their friendship during the American Revolution. The statue stands at 305 feet tall, including its pedestal, and is located on Liberty Island in New York Harbor.
A chalkboard drawing featuring the Statue of Liberty can be a great addition to your Fourth of July decorations, especially if you're hosting a party or gathering with friends and family. You could draw it with patriotic colors or add some fireworks around it for an extra festive touch!
"Let Freedom Ring" Phrase
This phrase was famously used by Martin Luther King Jr. In his "I Have a Dream" speech, but it has also been associated with the American fight for independence and the ideals of freedom and democracy.
You can use this phrase as the main focus of your chalkboard or incorporate it into other designs such as an American flag or fireworks display. The simplicity yet profoundness of this message makes it perfect for any 4th of July celebration, reminding us all to cherish our freedoms and strive towards equality for all people.
DIY Chalk Bunting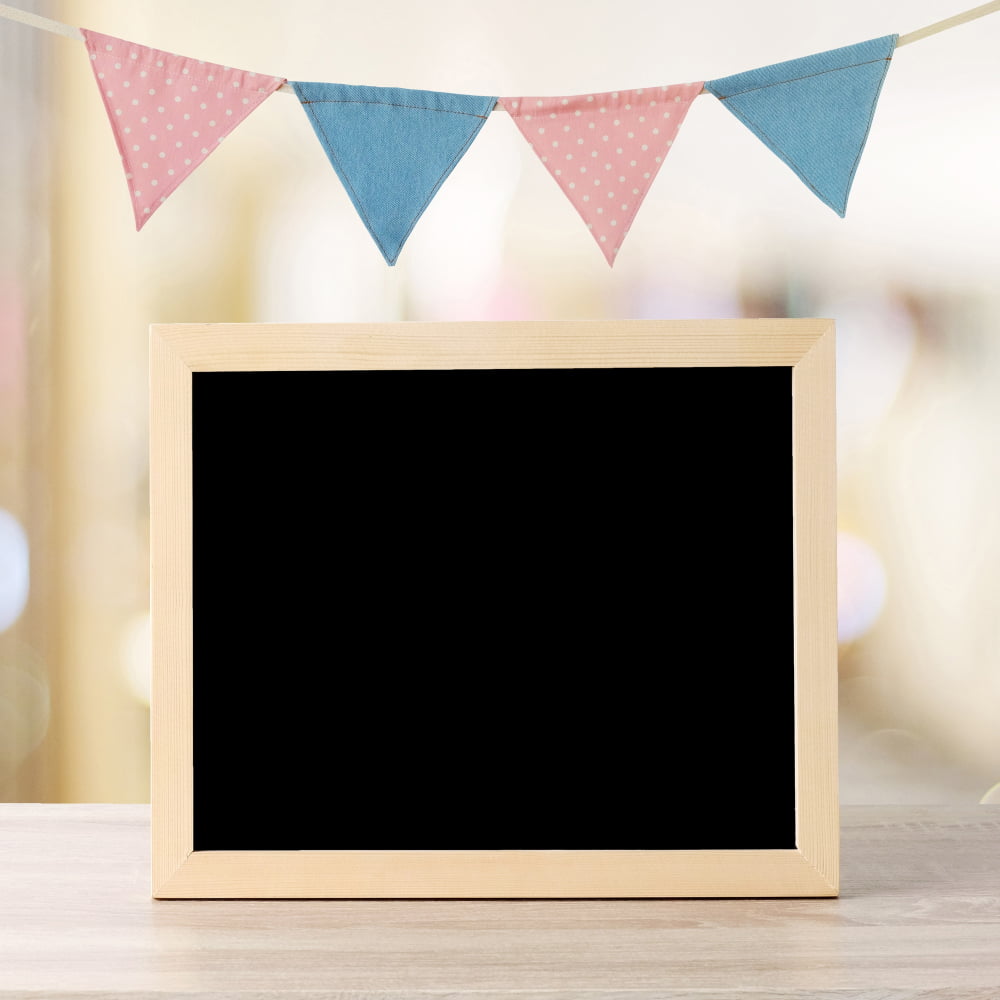 To make your own, all you need is some colored cardstock or construction paper, scissors, and white chalk. Cut the paper into triangles (or any other shape you like) and use the white chalk to write letters or designs on each one.
Then simply string them together with twine or ribbon and hang them across your board for a festive touch! This DIY project can also be customized for any occasion by changing up the colors and message on each triangle.
USA Map Outline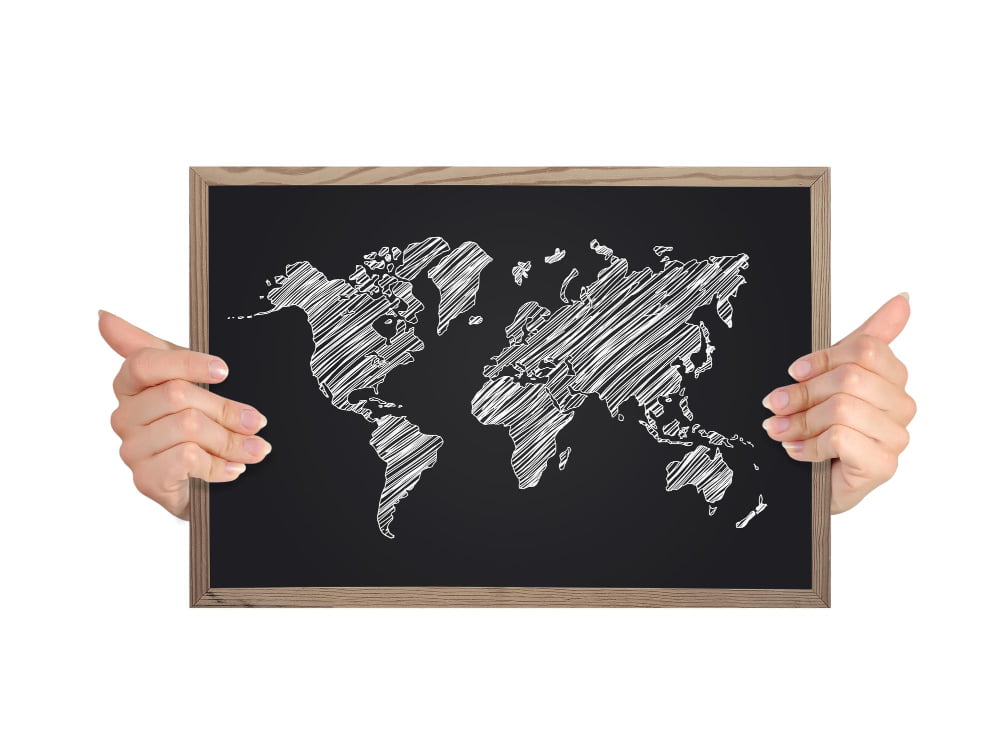 You can draw the outline of the United States and fill it in with red, white, and blue colors to create a patriotic look. Alternatively, you could use stars or stripes to decorate each state individually.
This idea works well as a background for other designs such as fireworks or quotes about freedom and independence. It's also an excellent opportunity to teach children about geography while celebrating America's birthday!
American-themed Pinwheel
To create this design, draw a large circle in the center of your board and divide it into four equal sections using straight lines. In each section, draw an American flag or other patriotic symbol such as stars or fireworks.
Next, add small circles at the end of each line to create the pinwheel effect. Use different shades of red, white and blue chalk to color in your design for a vibrant finish that will catch everyone's eye!
Family and Friends Names
You can create a fun and personalized message by writing each person's name in red, white, or blue chalk. This will not only add a personal touch to your decoration but also make everyone feel included in the celebration.
You can even take it one step further by adding small drawings or symbols next to each name that represents their personality or interests. It's an easy way to show appreciation for those closest to you on this special day!
Independence Day Countdown
You can create a chalkboard with numbers counting down the days until July 4th, or you can use chalk to write out each day's date leading up to the big day. This idea is perfect for families who want to get their kids excited about Independence Day and make it feel like an event they're looking forward to all month long.
Plus, it's easy and inexpensive! All you need is a chalkboard or some open wall space and some colorful chalks in red, white, and blue hues.
Declaration of Independence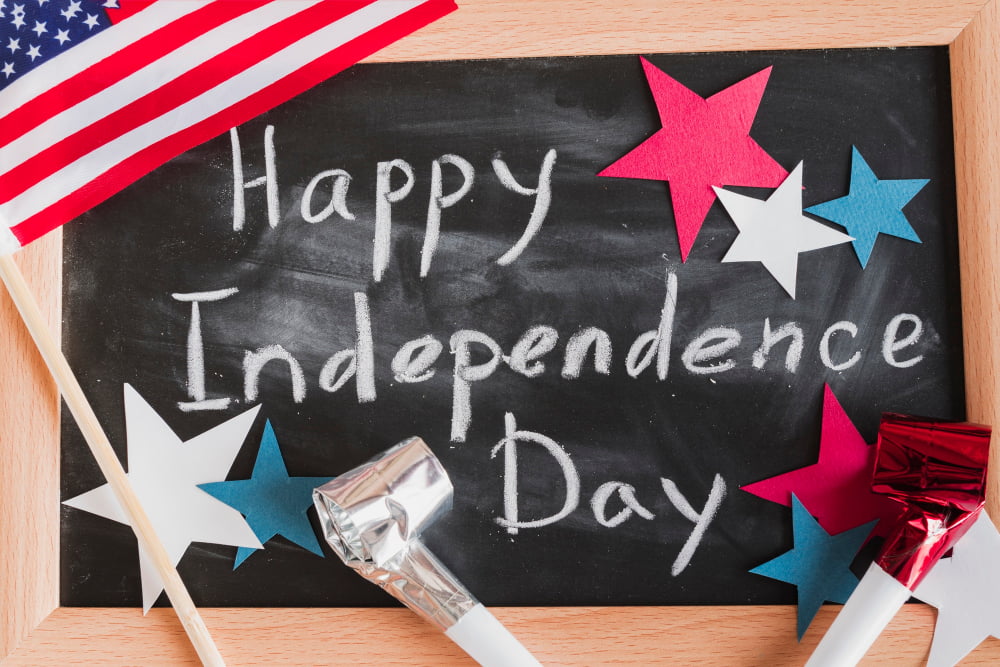 It was adopted by the Continental Congress on July 4, 1776, and it declared that the thirteen American colonies were no longer subject to British rule. The document outlines the principles of democracy and individual rights that are still celebrated today on Independence Day.
Incorporating quotes or images from this historic document into your chalkboard design can add depth and meaning to your Fourth of July decorations. Consider including phrases such as "Life, Liberty, and the pursuit of Happiness" or "We hold these truths to be self-evident.".
Chalk Fireworks With Messages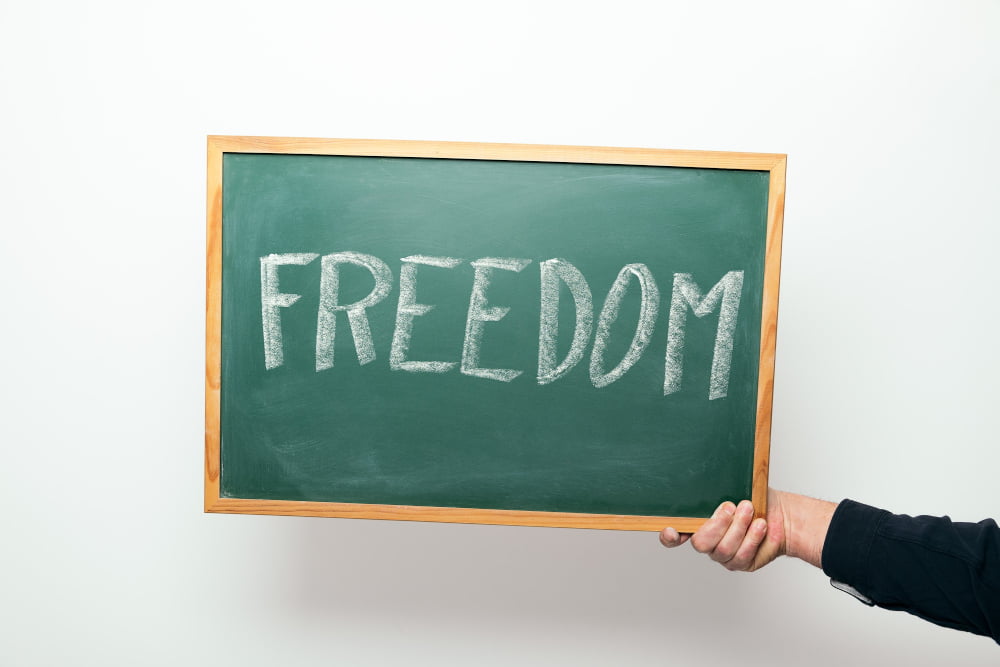 Using different colors of chalk, draw firework shapes on your chalkboard and add personalized messages inside each one. You could write things like "USA", "Freedom", or even personal messages for family members or friends attending your celebration.
This is a great activity for kids to get involved in as well, allowing them to express their creativity while also celebrating the holiday spirit. Just make sure you have plenty of colored chalk on hand!
Liked reading this? Here's more: