Last updated on September 19, 2023
Discover a plethora of exciting and innovative ideas to transform your ordinary chalkboard into an engaging centerpiece this July, with these twenty creative suggestions.
Summer is here, and what better way to celebrate than with some fun and creative chalkboard ideas? Whether you're looking to spruce up your home decor or add a touch of whimsy to your next party, a chalkboard is the perfect canvas for all your artistic endeavors. From festive Fourth of July designs to playful summer themes, the possibilities are endless.
In this article, we've compiled 20 unique and inspiring ideas for your July chalkboard that will surely impress your guests and bring a smile to your face every time you pass by it. So grab some chalk and let's get started!
In This Post:
Summer Doodles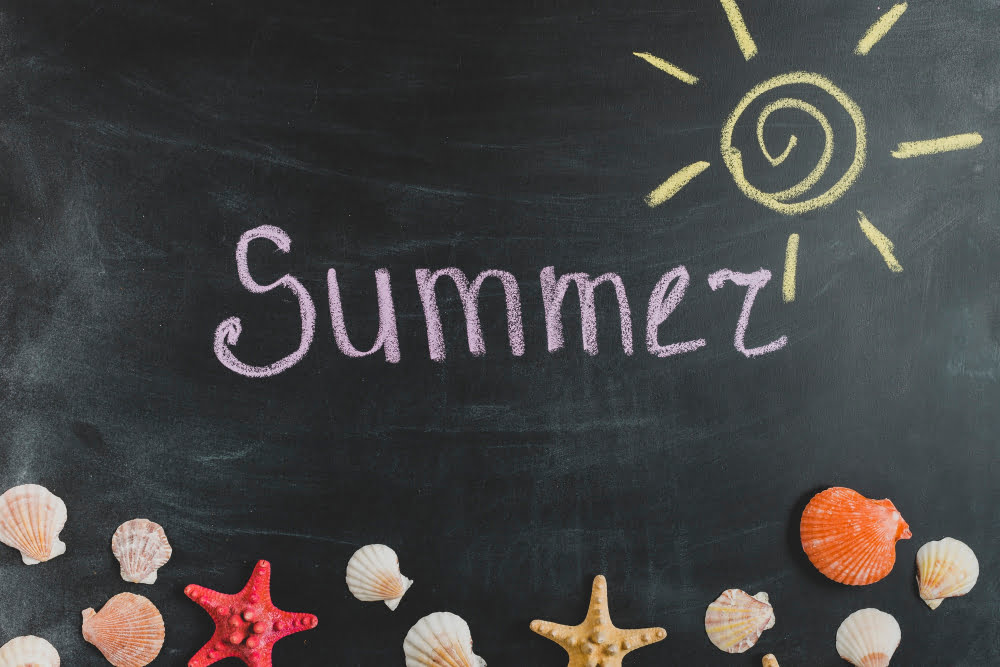 Summer doodles are a fun and easy way to decorate your chalkboard for the month of July. You can draw anything from summer fruits like watermelon or pineapple, to beach scenes with palm trees and waves.
Other popular doodle ideas include ice cream cones, sunglasses, flip flops, and sun hats. Don't worry if you're not an artist – simple shapes and lines can still make a big impact on your chalkboard design!
Patriotic Quotes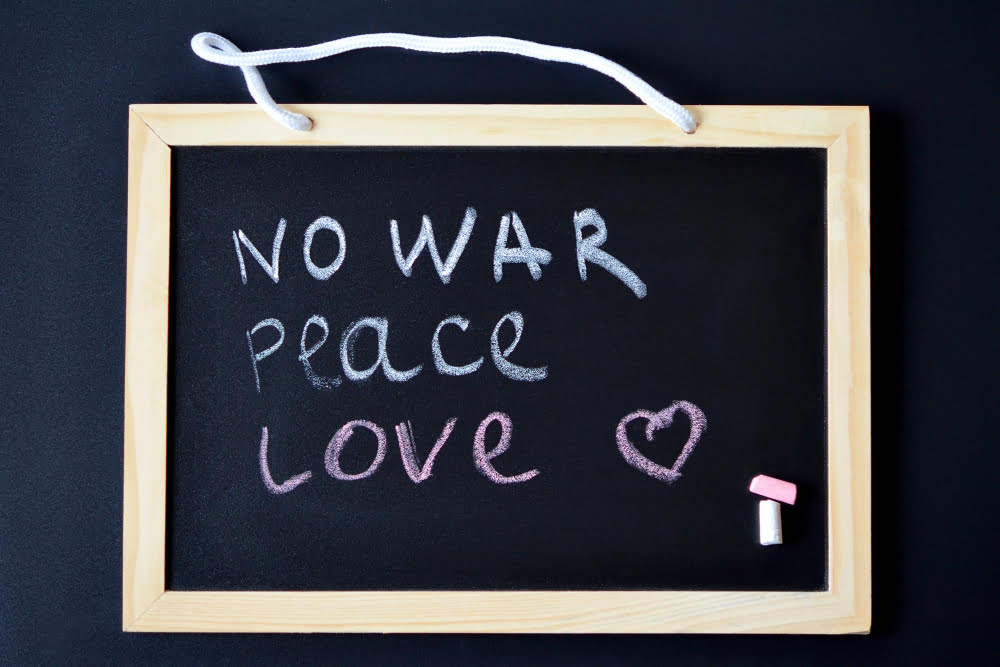 You can use famous quotes from historical figures or create your own original sayings. Some popular patriotic quotes include "We hold these truths to be self-evident, that all men are created equal" by Thomas Jefferson and "Ask not what your country can do for you, ask what you can do for your country" by John F.
Kennedy. These inspiring words look great on a chalkboard with some red, white, and blue decorations around them!
BBQ Menu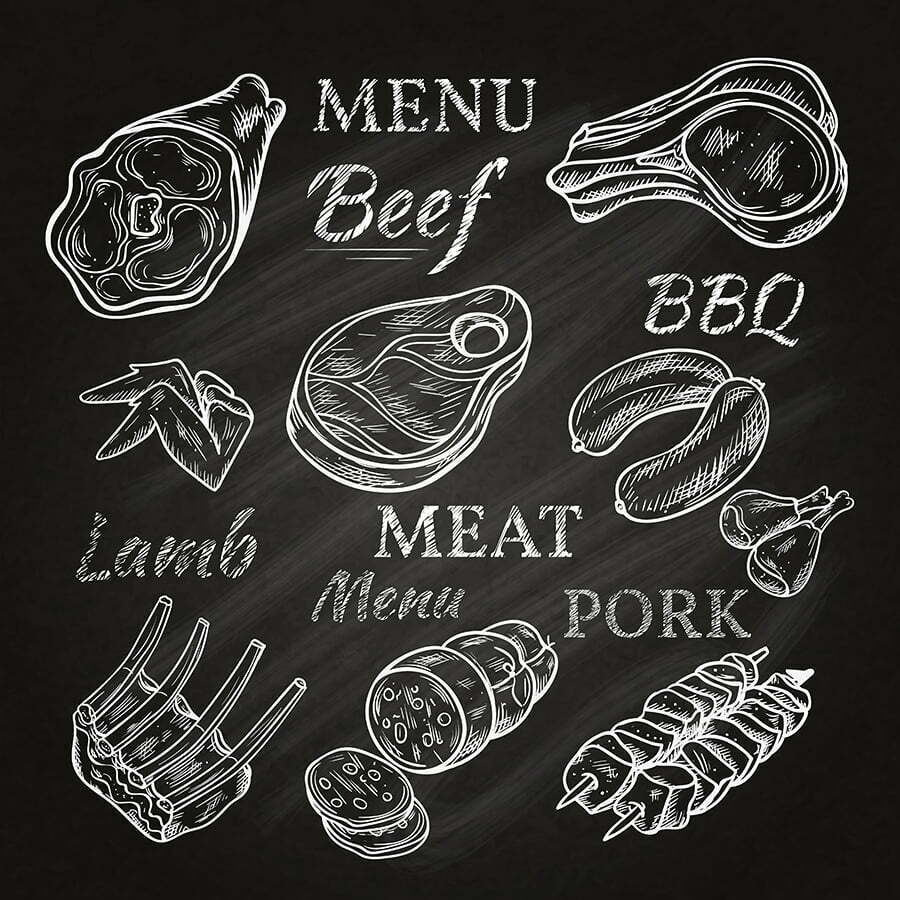 A chalkboard menu can add a fun touch to your BBQ party. Write down all the delicious dishes you plan to serve, such as burgers, hot dogs, grilled veggies or corn on the cob.
Don't forget about refreshing drinks like lemonade or iced tea! You can also include any special dietary options like vegetarian or gluten-free choices so everyone feels included in the feast. Your guests will appreciate knowing what's on offer and it'll make serving up food much easier for you too!
Fireworks Artwork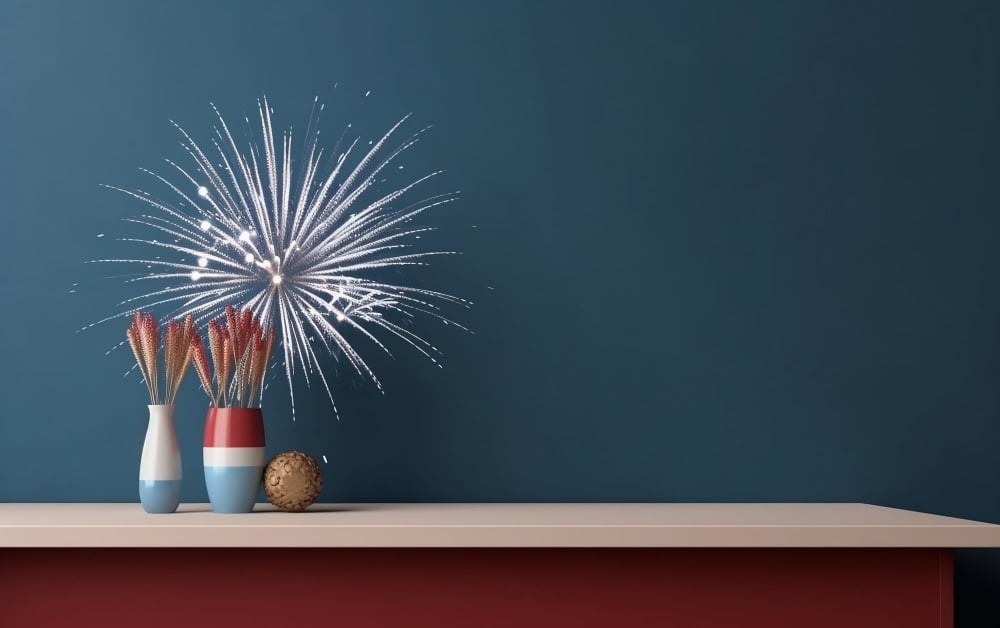 Use bright colors like red, white, and blue to create bursts of fireworks on your board. You can also add glitter or metallic accents to give the illusion of sparks flying through the air.
For added dimensionality, try using different shades of each color to create depth in your artwork. Whether you're celebrating Independence Day or just enjoying a warm summer night with friends and family, fireworks artwork is sure to impress all who see it!
Reading List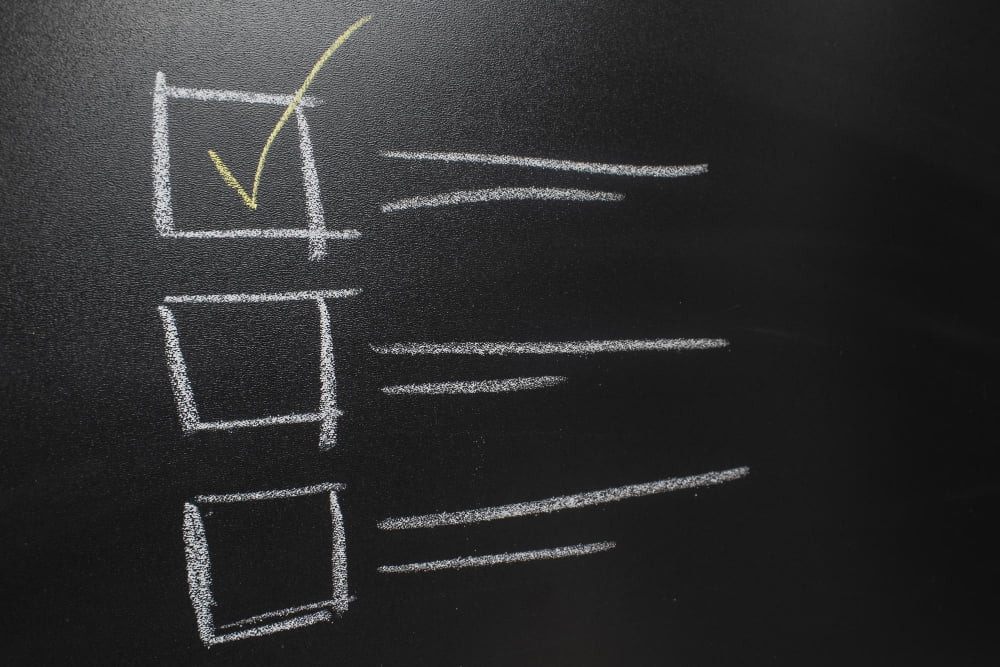 Whether you're lounging by the pool or taking a road trip, a good book can make any summer day even better. Use your chalkboard to create a list of books you want to read this season.
You can include titles from different genres and authors that interest you, as well as recommendations from friends and family members. This will not only help keep track of what books are on your radar but also serve as inspiration for others who may be looking for their next summer read!
Beach Countdown
Write the number of days left until you hit the sand and waves, along with some fun beach-themed doodles or quotes to keep you motivated. You can also add reminders to pack sunscreen, towels, and other essentials so that you're fully prepared when it's time to go.
This is a great way to build anticipation for your trip while adding some playful decor to your home at the same time!
Picnic Planning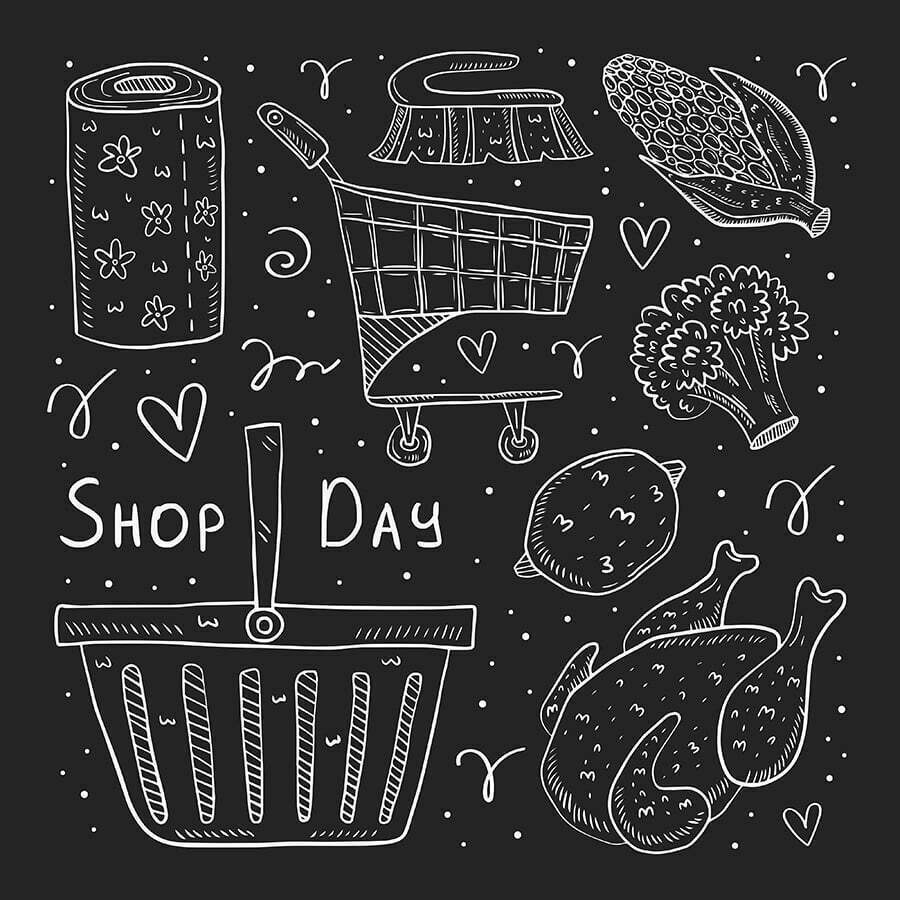 When creating your July chalkboard, consider including ideas for picnic planning. You could list out different menu options such as sandwiches or salads, suggest easy-to-pack snacks like fruit or trail mix, or even provide tips on finding the perfect picnic spot.
Don't forget to include reminders about bringing essentials like sunscreen and bug spray! With a little bit of preparation and creativity, you can plan the perfect summer picnic that everyone will enjoy.
Gardening Tips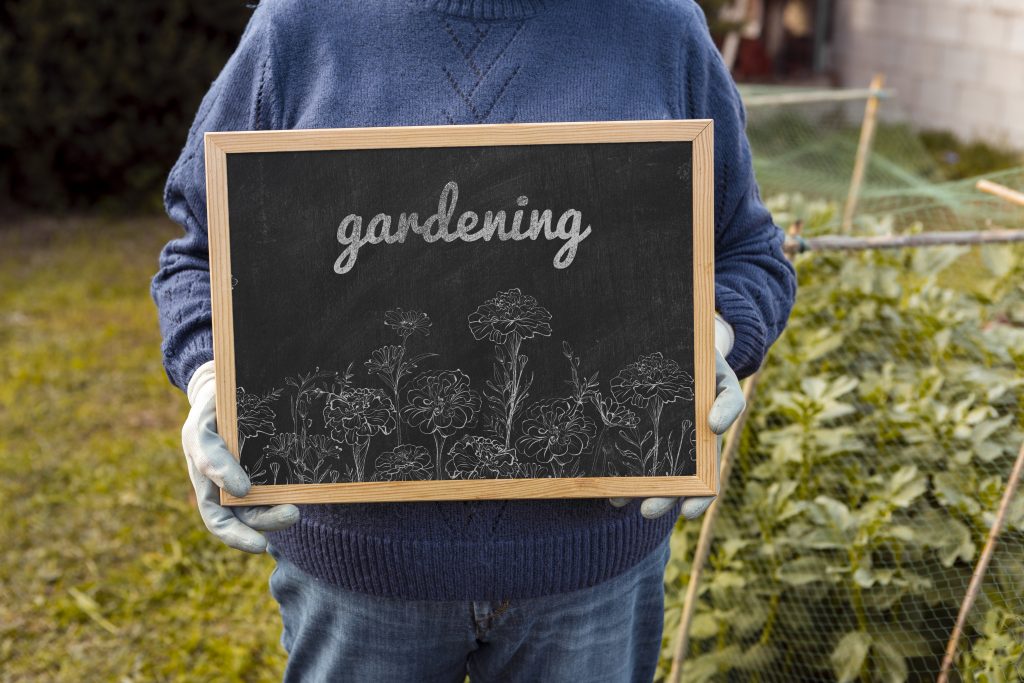 Here are some tips for creating a beautiful garden this July:
Choose plants that thrive in hot weather, such as sunflowers, zinnias, and marigolds.
Water your plants deeply once or twice a week instead of lightly every day.
Mulch around your plants to help retain moisture in the soil.
Deadhead flowers regularly to encourage new growth and prolong blooming time.
Use natural pest control methods like companion planting or introducing beneficial insects instead of harsh chemicals.
Ice Cream Flavors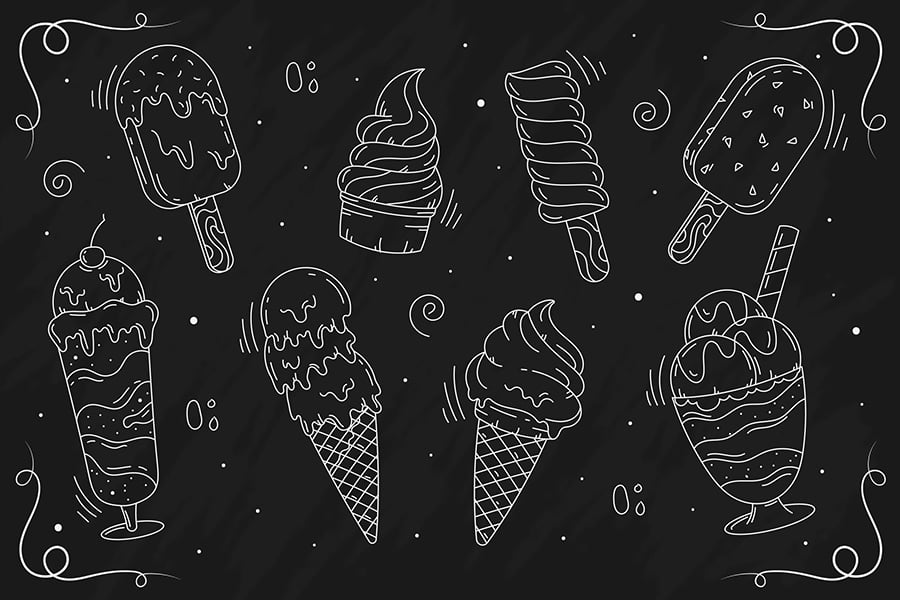 Consider highlighting local or artisanal brands in addition to more well-known options. Some popular flavor ideas include mint chocolate chip, strawberry cheesecake, rocky road, and cookies and cream.
For a fun twist on traditional flavors, try incorporating unexpected ingredients like lavender or balsamic vinegar into your homemade ice creams!
Outdoor Movies
To create a fun and cozy atmosphere, set up blankets or lawn chairs in your backyard or local park. You can also hang string lights or lanterns for added ambiance.
Choose classic films that everyone will love, such as "The Sandlot" or "E.T.", and don't forget the snacks! Popcorn, candy, and soda are all perfect movie treats. If you want to take it up a notch, consider setting up an outdoor projector for an authentic theater experience under the stars.
Sun Safety Reminders
Here are some reminders for staying safe in the sun this July:
Wear sunscreen with at least SPF 30 and reapply every two hours.
Seek shade during peak sunlight hours (10am-4pm).
Wear a hat and sunglasses to protect your face and eyes.
Stay hydrated by drinking plenty of water throughout the day.
Avoid tanning beds, which can also cause skin damage.
Seasonal Recipes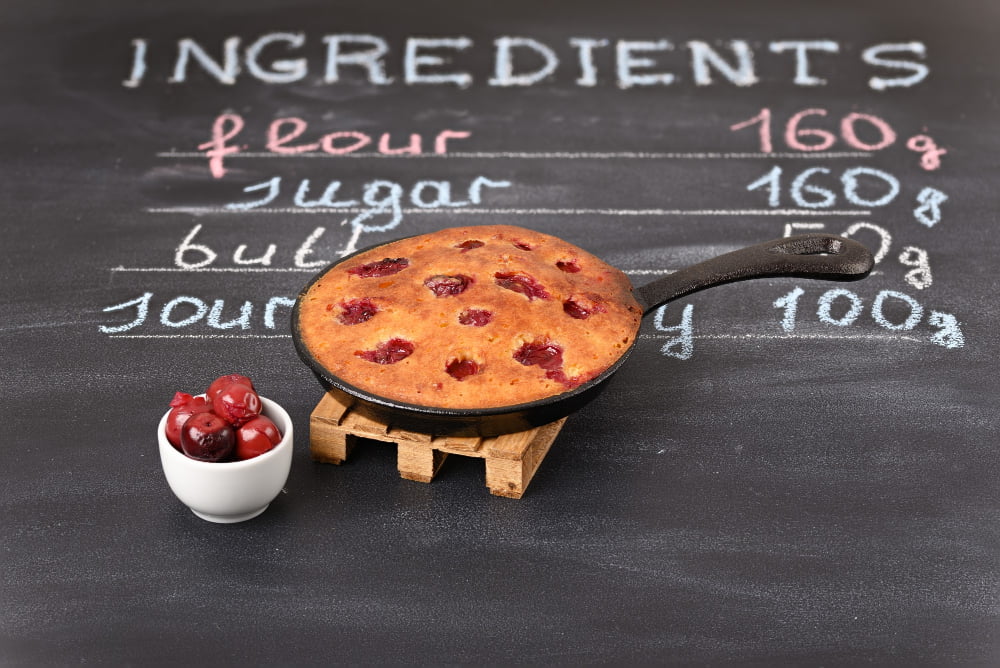 Take advantage of fresh fruits and vegetables that are in season, such as berries, peaches, corn, and tomatoes. Incorporate these ingredients into your meals for a burst of flavor.
Try making a refreshing summer salad with mixed greens topped with sliced strawberries or grilled peaches. Or whip up some homemade salsa using fresh tomatoes and herbs from your garden.
For dessert, make use of all those juicy berries by baking them into pies or cobblers. And don't forget about grilling! Corn on the cob is always a crowd-pleaser at summer barbecues.
Pool Party Ideas
Consider adding some unique touches like inflatable pool toys or themed decorations. You can also plan games and activities that will keep your guests entertained in the water, such as pool volleyball or a floating obstacle course.
Don't forget to provide plenty of refreshments for your guests, including cold drinks and snacks that won't melt in the sun. With these ideas in mind, you'll be sure to throw an unforgettable pool party this July!
Lemonade Stand Design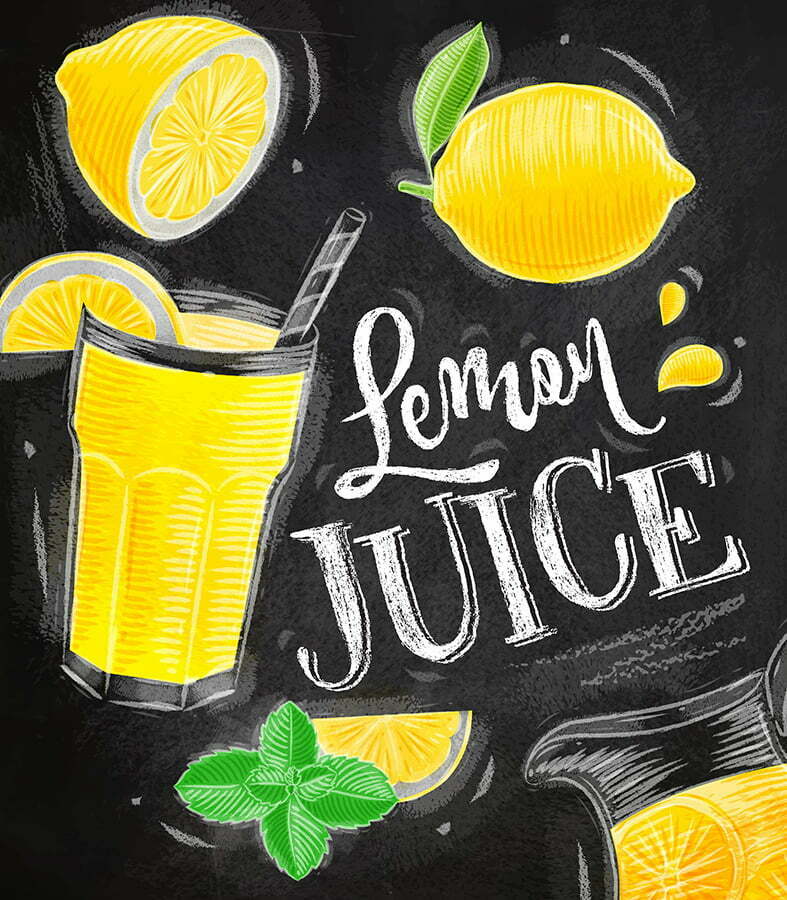 Start by choosing a color scheme that is bright and eye-catching, such as yellow and pink or green and blue. Use chalkboard signs to advertise your prices or special deals, like "Buy One Get One Free!" Don't forget to add some fun decorations like paper lanterns or bunting flags to really make your stand pop! And of course, no lemonade stand is complete without some refreshing drinks – consider adding fresh fruit slices or herbs like mint for an extra burst of flavor.
With these design tips in mind, you'll be sure to have a successful lemonade stand this summer!
Beach Bucket List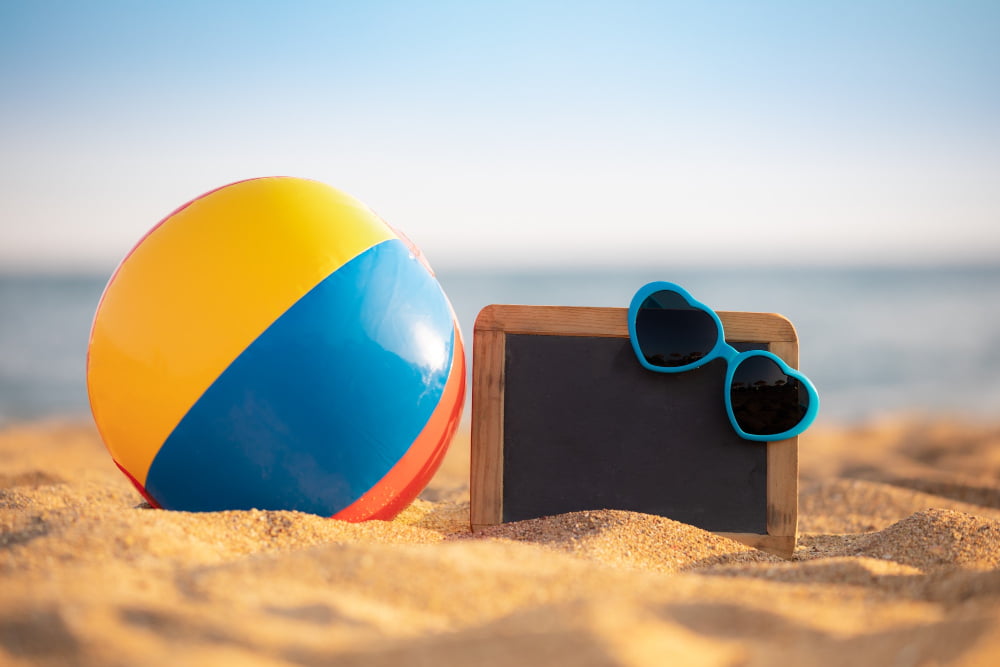 A day at the beach is always a good idea, but have you ever thought about making a bucket list for your beach trips? Here are some ideas to add to your list:
Build an epic sandcastle
Go on a sunrise or sunset walk
Try paddleboarding or kayaking
Collect seashells and make crafts with them
Have a bonfire and roast marshmallows
Take surfing lessons
Go snorkeling or scuba diving
Play beach volleyball with friends
Read an entire book in one sitting
Take family photos by the water
Independence Day Decor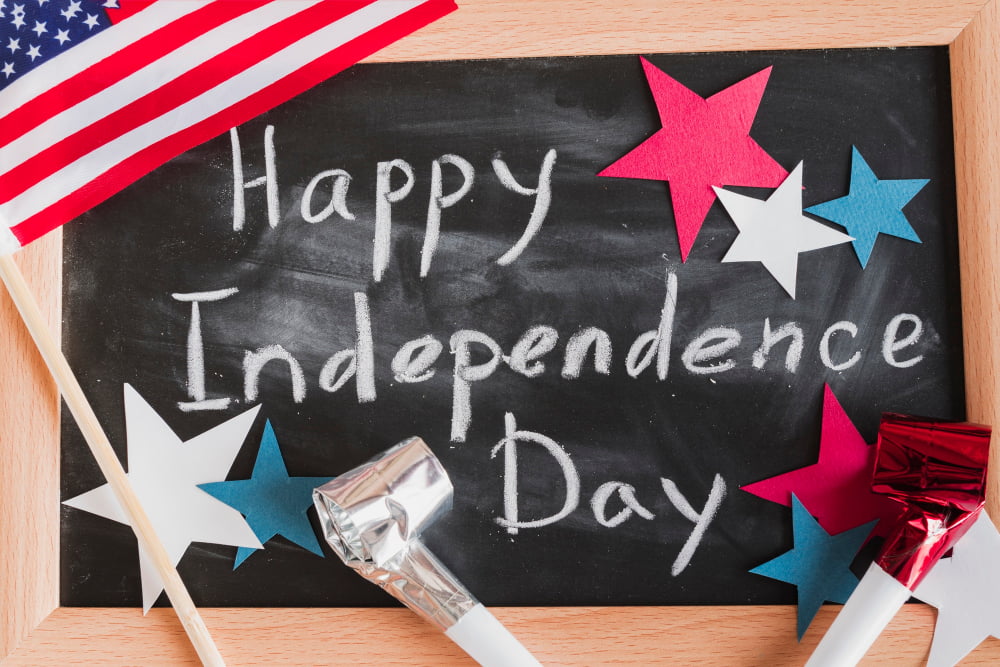 You can write out the lyrics of "The Star-Spangled Banner" or create an American flag design. Another idea is to draw fireworks bursting in the sky with bold colors like reds, blues, and golds.
Don't forget about incorporating stars into your design as well! With these ideas in mind, you'll have a festive chalkboard that will make any Fourth of July celebration even more special.
Family Vacation Planning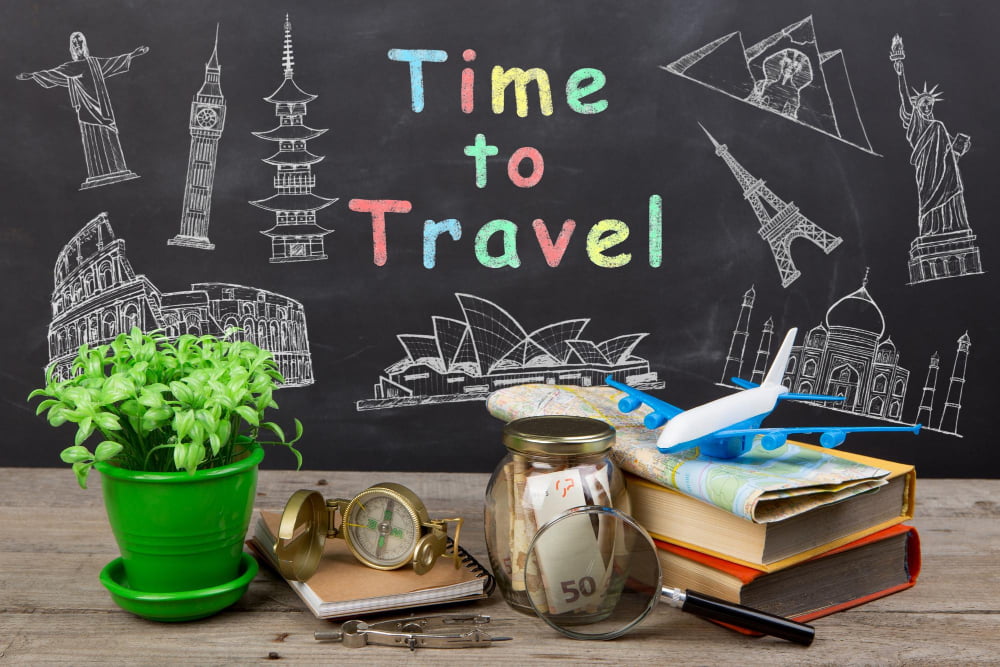 When planning your next family vacation, consider creating a chalkboard with all the important details. Include the destination, travel dates, accommodations, and any activities or excursions you plan on doing while there.
This will not only help keep everyone organized but also build excitement for the upcoming trip! you can use this space to brainstorm packing lists or even have each family member write down one thing they're looking forward to on the trip. A vacation chalkboard is an easy yet effective way of keeping everyone in sync during what can be a hectic time leading up to departure day!
Summer Workout Goals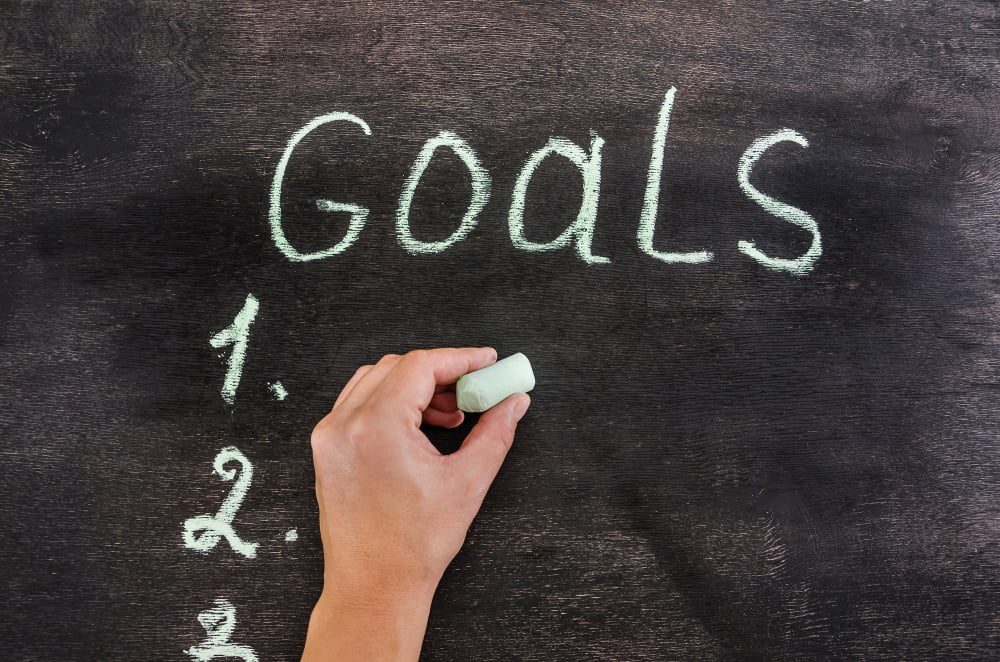 Whether you're looking to lose weight, build muscle, or simply maintain your current level of fitness, there are plenty of ways to stay active during the warmer months. Consider setting specific workout goals for yourself this summer and using a chalkboard as a visual reminder of what you want to achieve.
Some ideas might include running a 5K race by the end of August, mastering five new yoga poses before Labor Day weekend, or completing 100 push-ups every day in July. Whatever your goal may be, writing it down and displaying it prominently can help keep you motivated and accountable throughout the season.
Camping Essentials
Whether you're an experienced camper or new to the game, it's important to have all the necessary essentials for a successful trip. Some must-haves include a tent, sleeping bags, and camping chairs.
A portable stove and cooler are also essential for cooking meals and keeping food fresh. Don't forget about lighting options such as flashlights or lanterns! And of course, insect repellent is always important when spending time outdoors.
With these essentials in tow, you'll be ready to enjoy your camping adventure with ease!
Farmer's Market Finds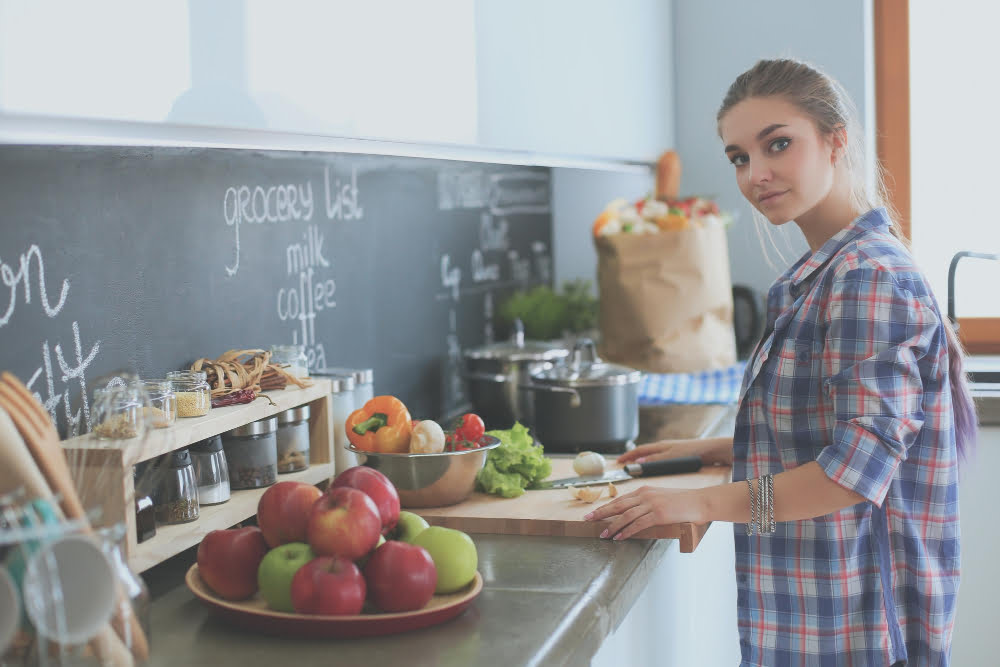 Take advantage of the summer season by incorporating some of these finds into your chalkboard designs. Consider highlighting different fruits and vegetables each week, or showcasing recipes that feature seasonal ingredients like heirloom tomatoes, zucchini blossoms, or juicy peaches.
You can also use your chalkboard to promote local farmers and their products by featuring their names alongside the items you've purchased from them at the market. Not only will this add a personal touch to your decor, but it will also encourage others in your community to support small businesses while enjoying delicious food!
Liked reading this? Here's more: