Last updated on August 20, 2023
Discover twenty creative and fun chalkboard ideas to celebrate Labor Day, adding a touch of festivity and artistic flair to your gatherings this holiday.
As Labor Day approaches, it's time to start planning your decorations for the holiday. One of the trendiest ways to add some festive flair to your home is by creating a chalkboard display.
Whether you're hosting a backyard barbecue or just want to spruce up your living space, a Labor Day chalkboard can be the perfect touch. In this article, we'll provide you with 20 creative ideas for your Labor Day chalkboard that will impress all of your guests and make your home feel like a true celebration of this important holiday.
So let's get started!
In This Post:
BBQ Menu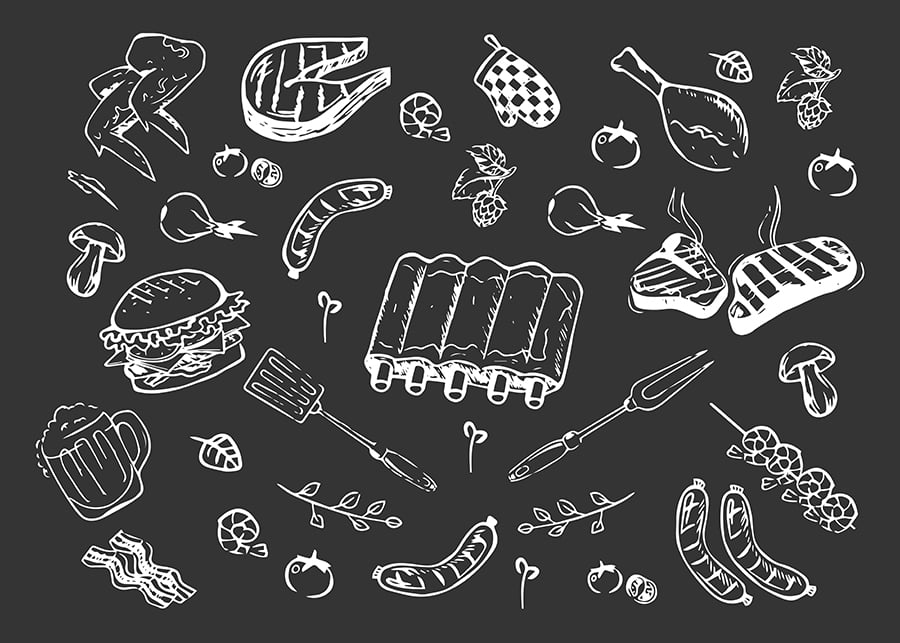 Labor Day is the perfect time to gather with friends and family for a backyard BBQ. A chalkboard menu can help you showcase your delicious offerings in style.
Consider including classic favorites like burgers, hot dogs, and grilled chicken alongside some unique options such as veggie skewers or grilled peaches with ice cream for dessert. Don't forget to include sides like potato salad, coleslaw, and corn on the cob! Use colorful chalk markers to make your menu pop off of the board and catch everyone's attention.
Summer Memories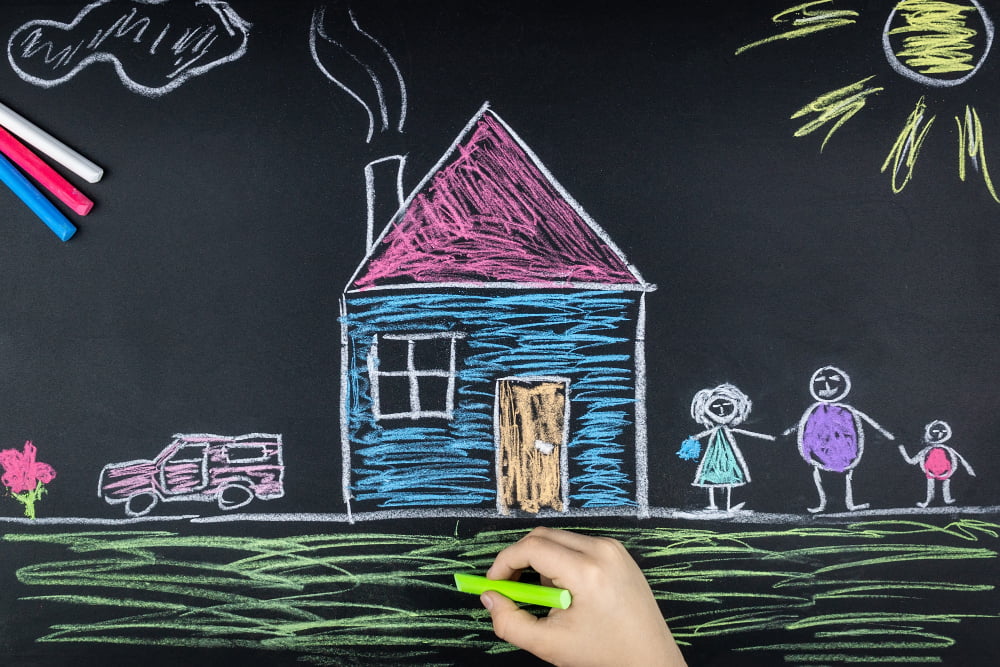 Use your Labor Day chalkboard to jot down some of your favorite moments from this summer, whether it's a family vacation, beach day with friends or even just enjoying an ice cream cone on a hot day. You can also add photos or drawings to make it more personal and memorable.
This is not only a great way to reminisce but also serves as inspiration for future summers!
Patriotic Quotes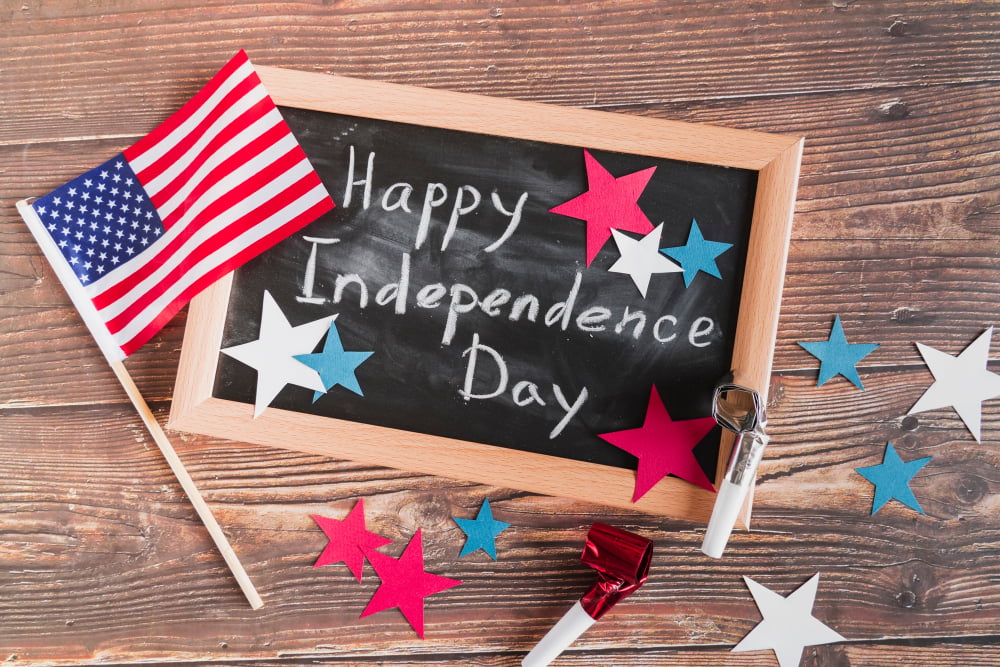 Some popular patriotic quotes include "Ask not what your country can do for you, ask what you can do for your country" by John F. Kennedy, "Freedom is never more than one generation away from extinction" by Ronald Reagan, and "We hold these truths to be self-evident: that all men are created equal; that they are endowed by their Creator with certain unalienable rights; that among these are life, liberty, and the pursuit of happiness" from the Declaration of Independence.
These inspiring words can be written on a chalkboard as part of your Labor Day décor or shared on social media as a tribute to those who have served our nation with honor.
Countdown to Autumn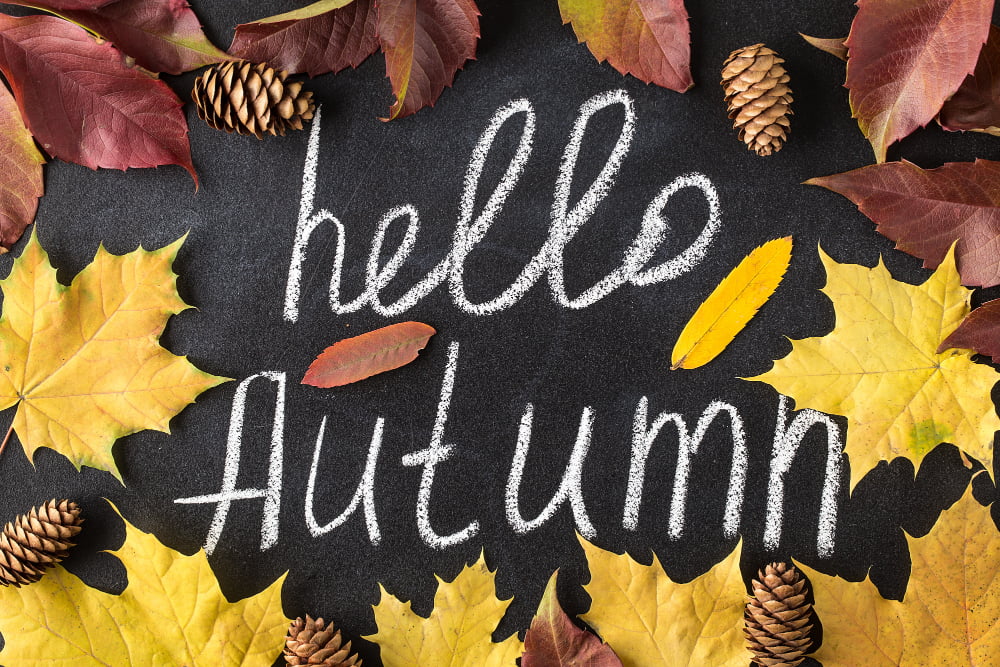 A fun way to do this is by creating a countdown on your Labor Day chalkboard. Use fall-themed colors like oranges, yellows and browns for the background and write out how many days are left until autumn officially begins.
You can also add some cute fall graphics like leaves or pumpkins around the edges of your board for an extra touch of seasonal flair. This will not only get you excited about all things autumn but also serve as a reminder that there's still plenty of time left in summer!
Family Picnic Plan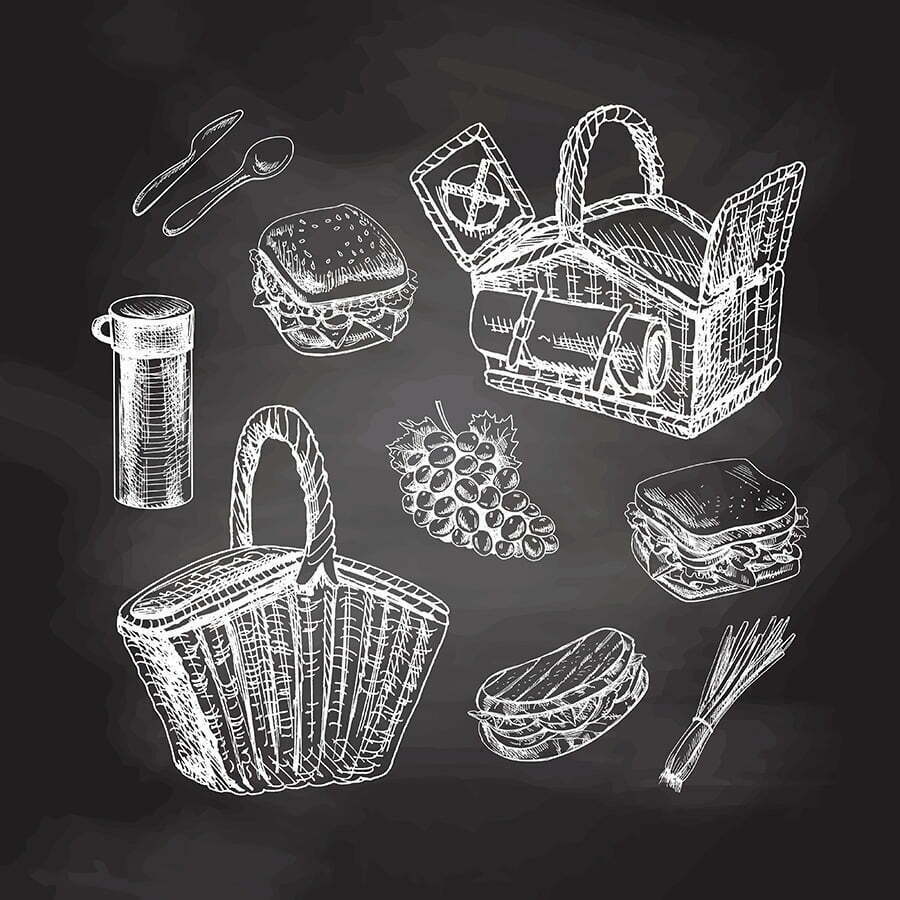 A chalkboard can be used to plan out all of the details, from menu items to activities. Start by listing out your favorite picnic foods such as sandwiches, fruit salad, chips and dip or grilled veggies.
Next, add in any special dietary needs or preferences that need to be accommodated.
Once you have your menu planned out, think about what activities you want at the picnic. Will there be games like frisbee or cornhole? Or maybe some arts and crafts for kids? Write down everything on your chalkboard so everyone knows what's happening.
Don't forget about logistics! Make sure someone brings a large enough blanket for everyone to sit on (or multiple blankets if needed), along with plates and utensils if they're not disposable.
Workforce Appreciation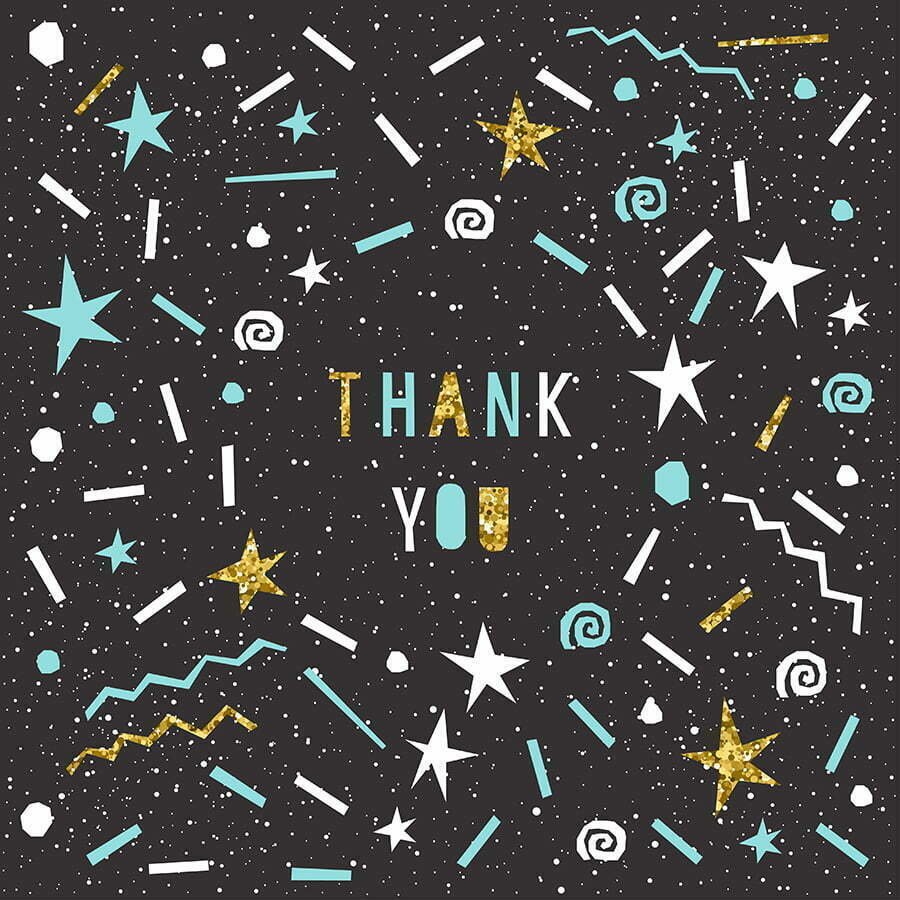 It's a great opportunity to recognize the hard work and dedication of employees, especially those who have been working tirelessly during the pandemic. You can use your chalkboard to write messages of gratitude or showcase photos of your team members with their names and job titles.
Another idea is to create a "Wall of Fame" where you can highlight outstanding achievements or milestones reached by individuals or teams in your organization. This will not only make them feel valued but also motivate others to strive for excellence in their work as well.
Chalk Art Competition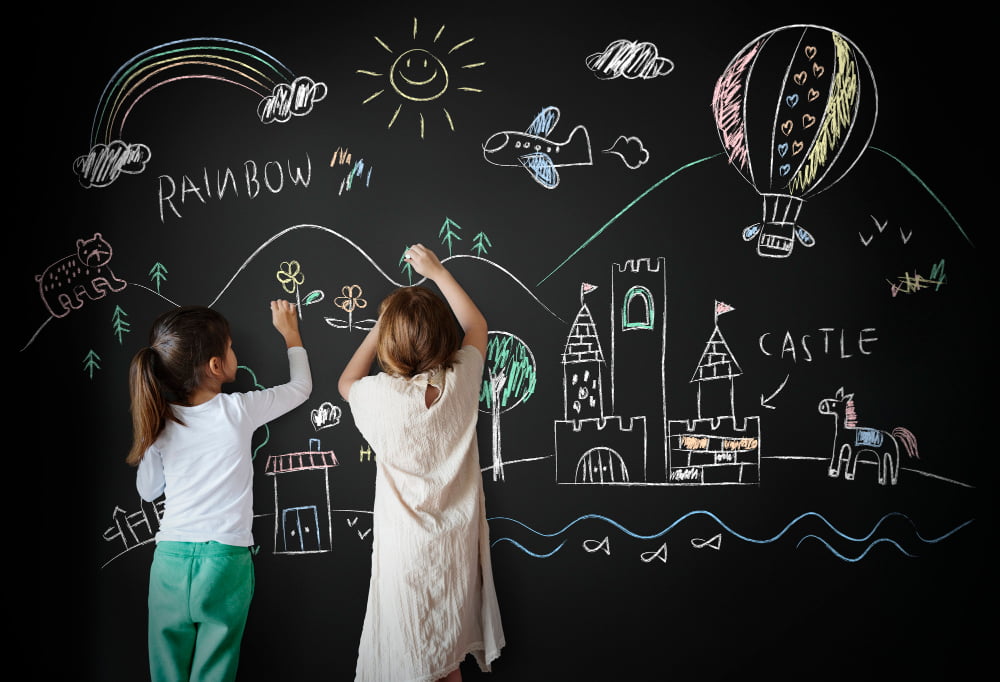 Gather your friends, family, or community members for a friendly competition where everyone can showcase their artistic skills on the chalkboard. You can set different themes such as patriotic symbols, summer memories or workforce appreciation to inspire participants' creativity.
Encourage people of all ages and skill levels to participate by offering prizes for different categories like best use of color or most original design. Don't forget to take pictures of the finished artwork before it gets washed away!
Labor Day History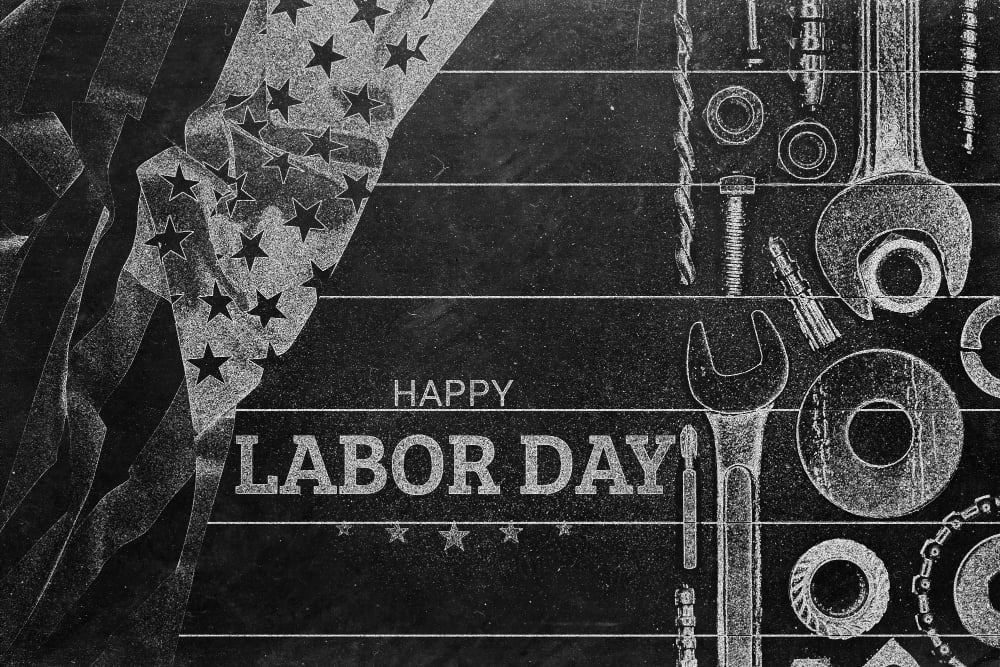 The first Labor Day was celebrated on September 5, 1882, in New York City by the Central Labor Union. It became an official federal holiday in 1894 after Congress passed legislation recognizing it as such.
The day is typically observed on the first Monday of September each year and marks the unofficial end of summer for many Americans. While some people use this time to relax with family and friends or enjoy outdoor activities, others take advantage of sales events offered by retailers across America during this long weekend break from work or school.
Parade Schedule
If your town or city is hosting a parade, use your chalkboard to share the schedule with passersby. Include information such as the start time, route map, and any special features like marching bands or floats.
You can also add some festive decorations to make it stand out even more! Don't forget to double-check the details before you write them down so that everyone who sees it will have accurate information about this exciting event.
Summer Bucket List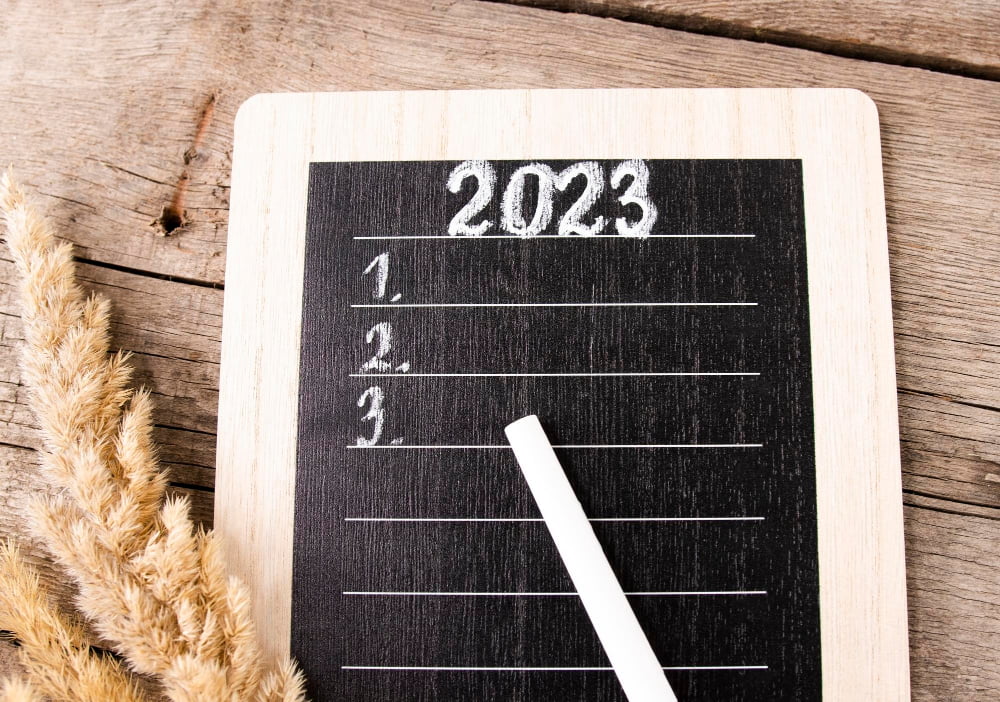 Use your Labor Day chalkboard as a way to keep track of your progress and inspire others with ideas for their own summer bucket lists. Some popular items on summer bucket lists include visiting new places, trying new foods, learning a new skill or hobby, attending outdoor concerts or festivals, and spending quality time with friends and family.
Get creative with your chalkboard design by incorporating colorful illustrations or using different fonts for each item on your list!
Seasonal Recipe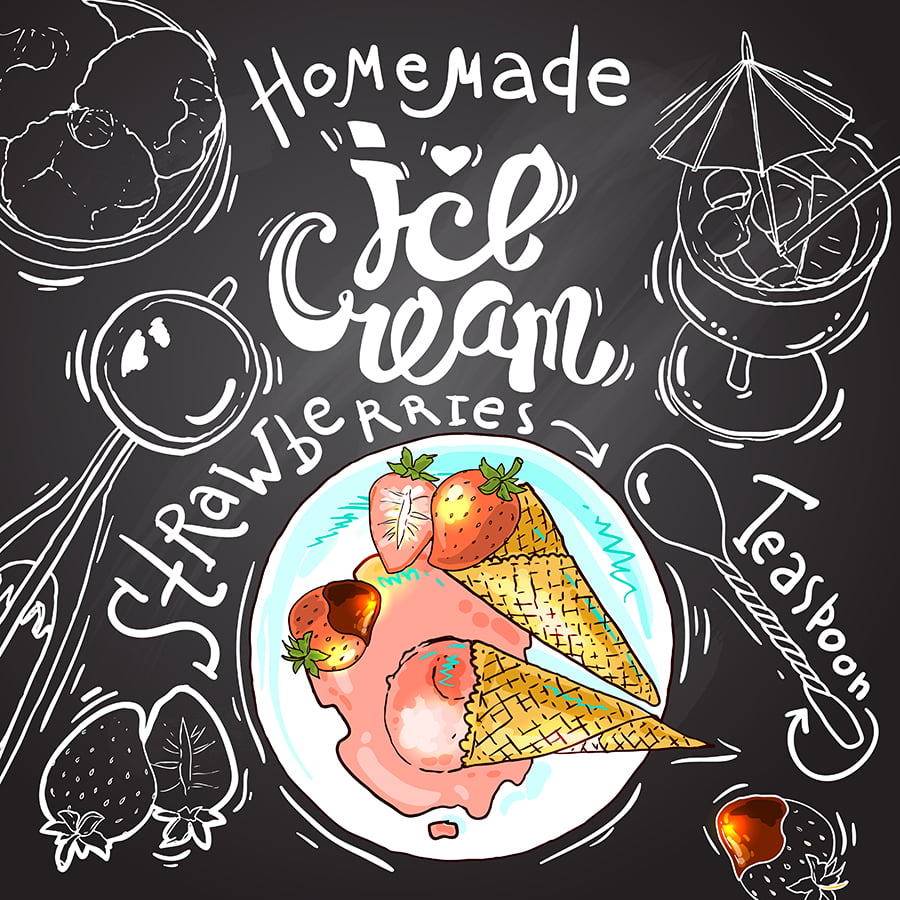 Why not try out a seasonal recipe that everyone will love? Grilled corn on the cob, watermelon salad, or homemade ice cream are all great options for this holiday. You can also incorporate red, white, and blue ingredients like strawberries, blueberries, and whipped cream into your dessert for an extra patriotic touch.
Don't forget to write down your recipe on the chalkboard so others can recreate it at home!
Back-to-school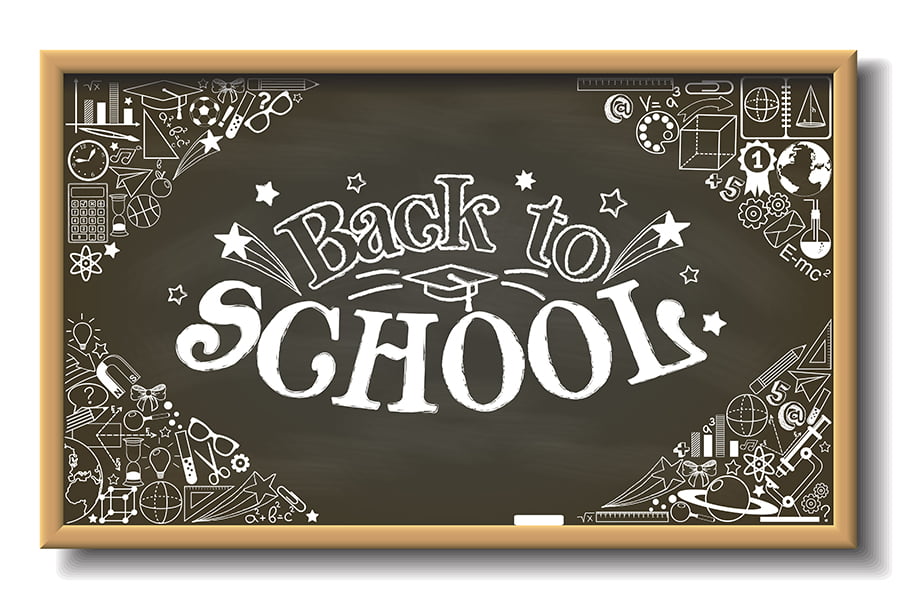 A chalkboard can be an excellent tool to help kids get excited about going back to school. You can use it to write motivational quotes, create checklists for school supplies or uniforms, or even draw fun illustrations related to education.
You could also use your chalkboard as a countdown calendar leading up to the first day of classes. This will not only make your child feel more prepared but also add some excitement and anticipation for their return back into routine after summer break!
Movie Night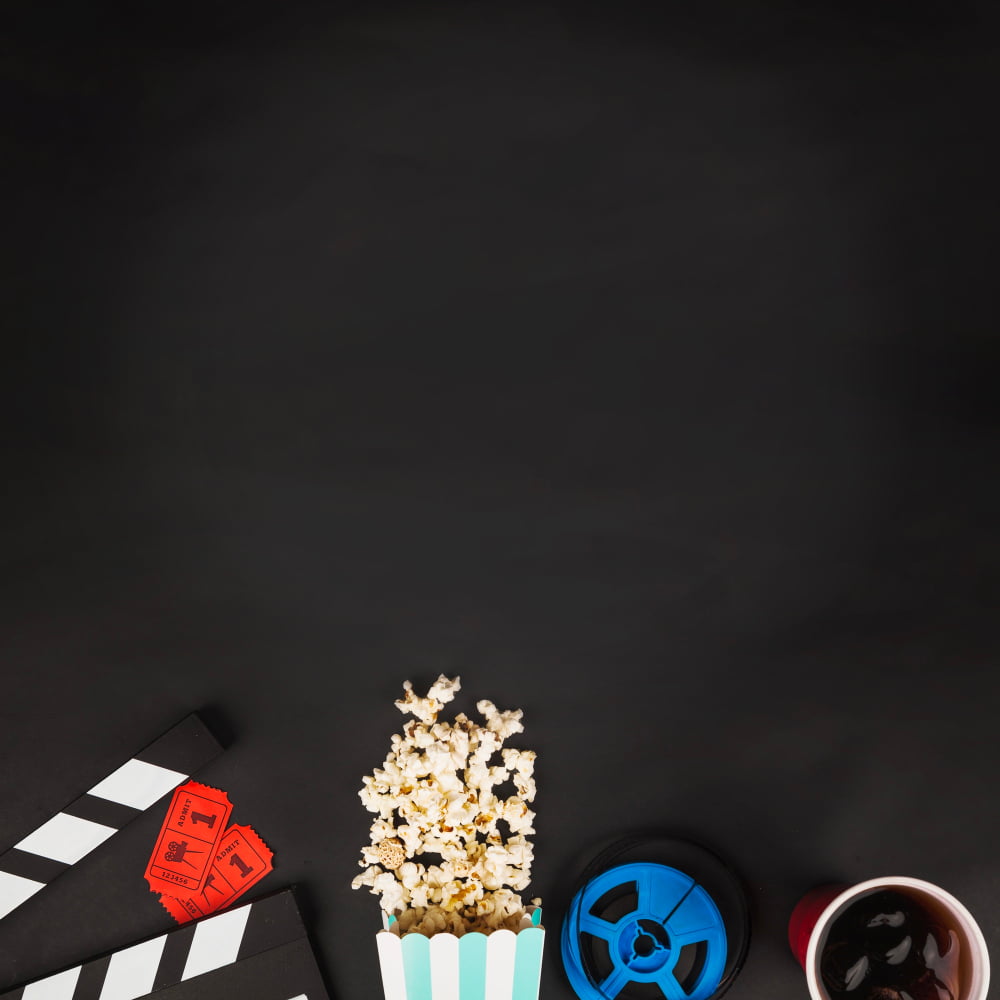 Create a cozy atmosphere by setting up blankets, pillows, and snacks. Use your chalkboard to display the movie title, start time, and any other relevant information such as whether it's an indoor or outdoor screening.
You can also add some fun quotes from the film or trivia questions related to it on your chalkboard for added entertainment during intermission breaks!
DIY Project Ideas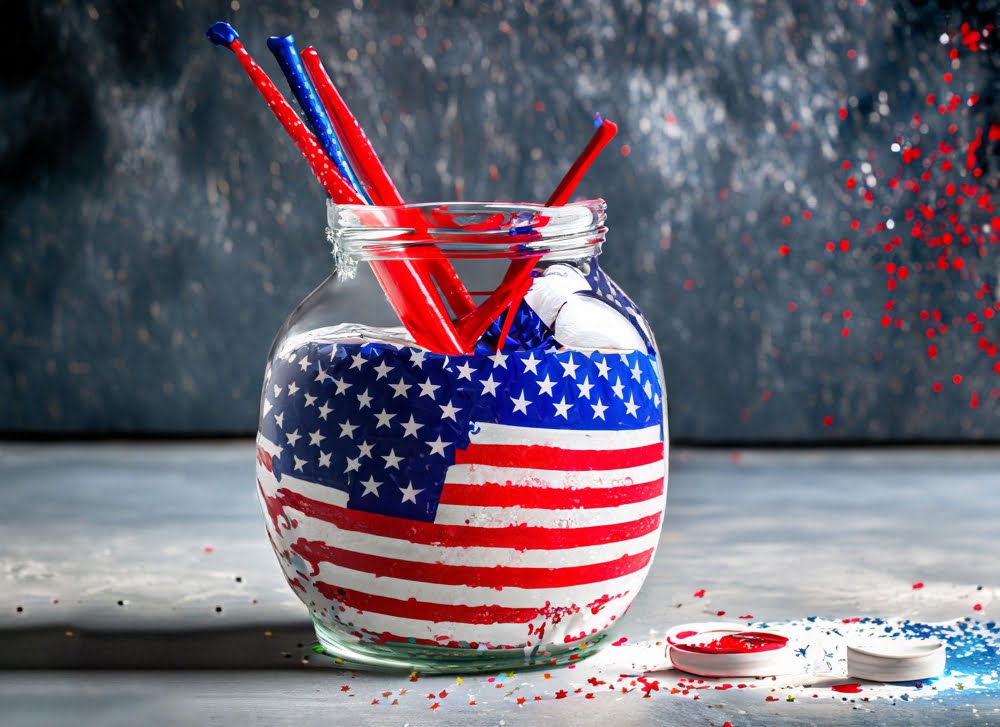 Here are some ideas that you can try:
1. Patriotic Mason Jars: Paint mason jars in red, white, and blue colors and use them as vases or candle holders.
2. Festive Wreath: Create a wreath using ribbon in patriotic colors or with miniature American flags.
3. Chalkboard Signage: Use chalkboard paint on wood slices or old picture frames to create signs for your party.
4. Outdoor Games: Build DIY games like cornhole boards, giant Jenga sets, and ring toss games for outdoor fun with friends and family.
5. Upcycled Décor: Repurpose old items like wine bottles into flower vases by painting them in festive colors or wrapping them with twine.
Local Heroes
On Labor Day, it's a great idea to honor those who have made significant contributions to your town or city. Use your chalkboard as a platform for recognizing these individuals and their achievements.
You can write their names, titles, and accomplishments on the board along with some inspiring quotes that reflect their dedication and hard work towards making your community better. This is also an excellent opportunity to encourage others in the community to follow in their footsteps by volunteering or contributing positively towards society in any way they can.
Shopping Sales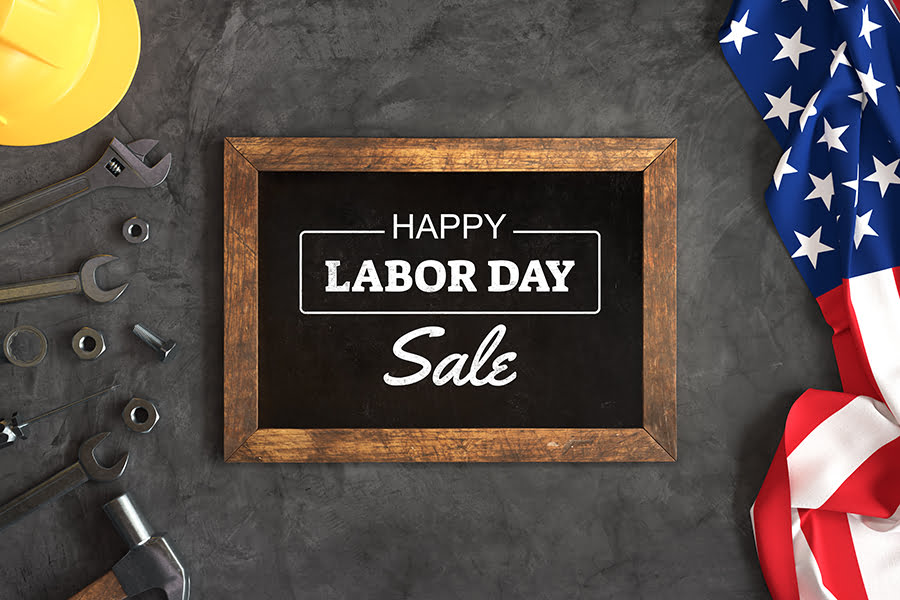 Many stores offer discounts and promotions during this time, so it's the perfect opportunity to stock up on home décor items or furniture pieces that you've had your eye on. Keep an eye out for deals at popular retailers such as Target, Home Depot, and Wayfair.
You can also check online marketplaces like Amazon for special offers and free shipping options. Don't forget to compare prices before making any purchases – sometimes the best deal is not always advertised!
Outdoor Games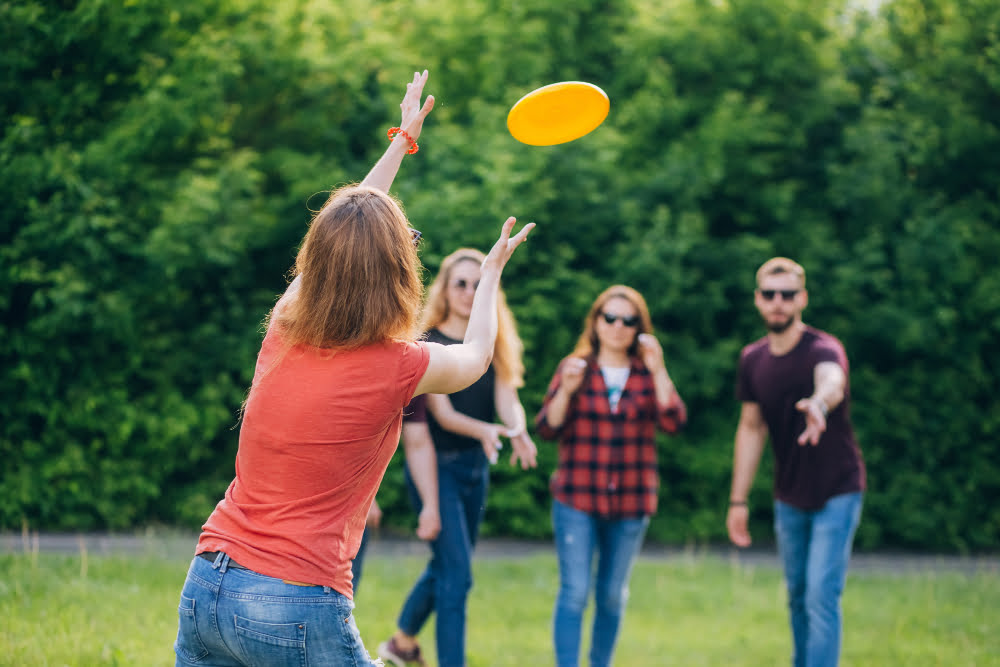 They provide an opportunity for everyone to get outside, enjoy the fresh air, and have some fun. Some classic outdoor games that you can play on Labor Day include cornhole, horseshoes, frisbee golf, ladder toss or bocce ball.
These games are easy to set up in your backyard or at a local park and require minimal equipment. You can also organize relay races such as three-legged race or egg-and-spoon race which will add more excitement to your party! Don't forget about water balloon tosses – they're always a hit on hot summer days!
Americana Décor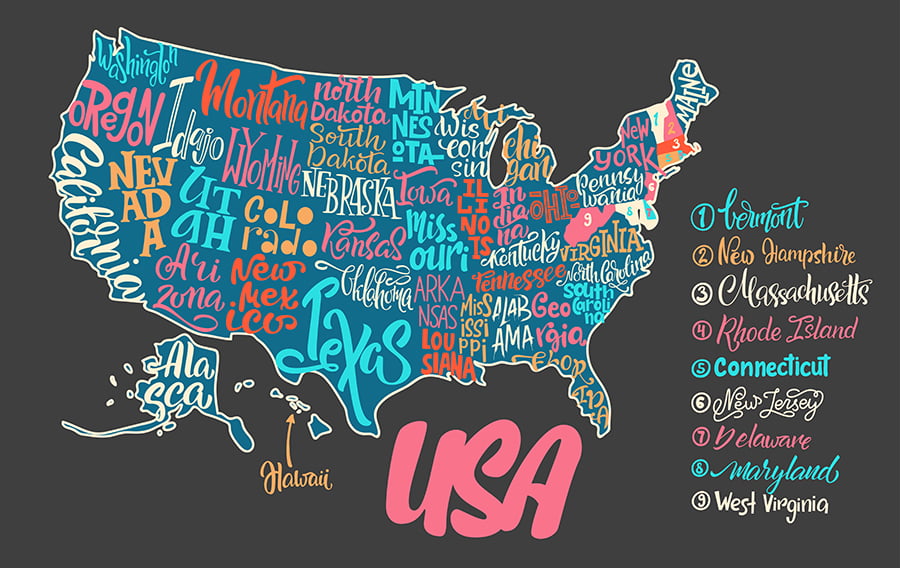 This style incorporates traditional American symbols and colors, such as stars and stripes, red, white, and blue. You can create an Americana-themed chalkboard by drawing the American flag or writing patriotic quotes in bold letters.
Another idea is to draw a map of the United States with landmarks or state flags highlighted. For added flair, you can use vintage-inspired fonts or add small decorations like miniature flags or bunting to your design.
With Americana décor on your Labor Day chalkboard display, you'll be sure to impress guests with your patriotic spirit!
Pool Party Plan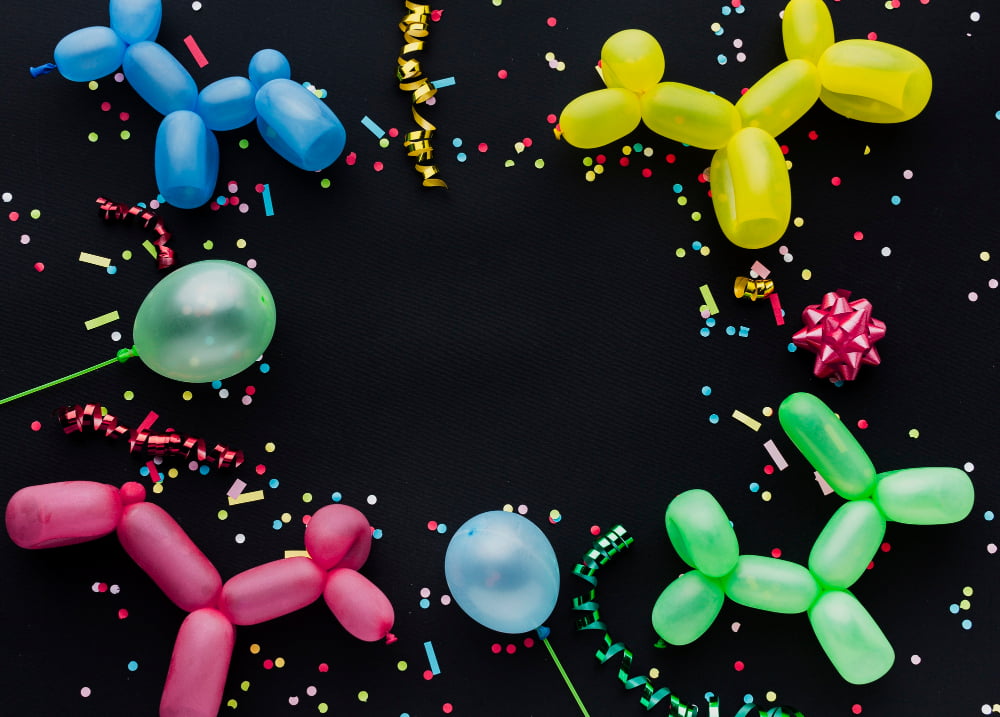 To make your pool party a success, start by creating an inviting atmosphere around the pool area. Decorate the space with colorful balloons, streamers, and beach balls.
Set up comfortable seating areas for guests to relax in between dips in the water. Provide plenty of towels and sunscreen for everyone's use.
Plan some fun activities such as water volleyball or Marco Polo to keep guests entertained throughout the day. You can also set up a DIY drink station where guests can mix their own refreshing beverages.
Don't forget about food! Grilled burgers or hot dogs are always crowd-pleasers at any summer gathering. Add some fresh fruit skewers or veggie platters for healthier options too.
Chalkboard Lettering Tips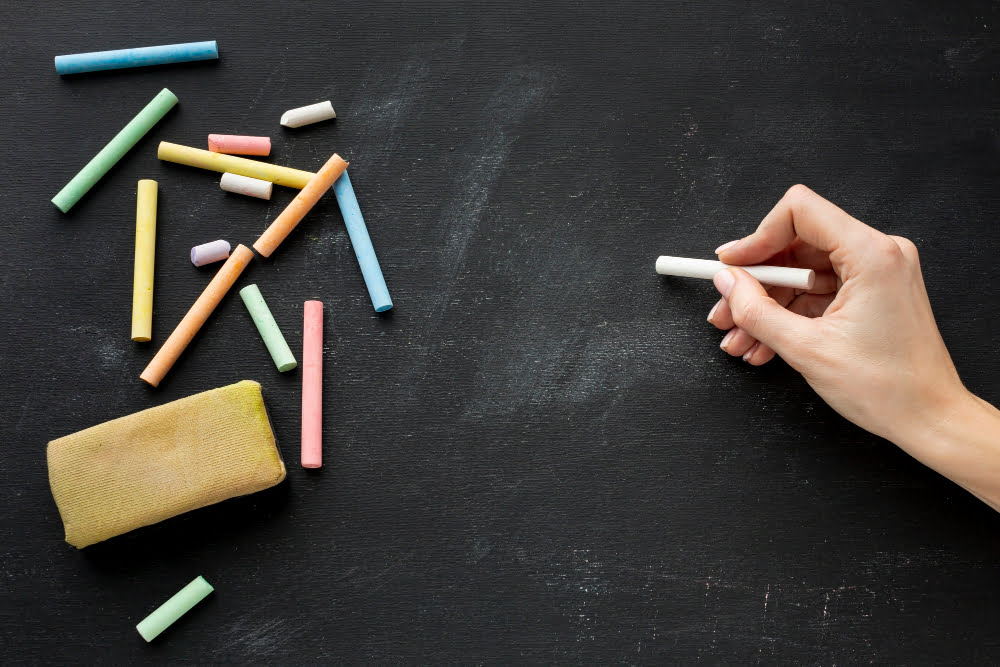 Here are some tips for achieving beautiful and legible lettering on your Labor Day chalkboard:
Use a ruler or straight edge to create even lines.
Practice your handwriting beforehand on scrap paper.
Choose a font style that fits with the overall theme of your design.
Vary the size of letters for emphasis and interest.
Use different colors or shading techniques to make certain words stand out.
Remember, practice makes perfect! Don't be afraid to experiment with different styles until you find one that works best for you and complements your Labor Day message perfectly!
Liked reading this? Here's more: