Last updated on August 6, 2023
Discover creative ways to bring the mischievous charm of the Grinch into your home with these twenty fantastic grinch chalkboard ideas that will add a festive touch to your holiday decorations.
The Grinch is a beloved character that has captured the hearts of children and adults alike. With his mischievous grin and quirky personality, it's no wonder that people are looking for ways to incorporate him into their holiday decor.
One popular trend is the Grinch chalkboard, which provides a fun and interactive way to add some festive cheer to your home. In this article, we'll be sharing 20 creative ideas for Grinch chalkboards that will inspire you to get crafty this holiday season! So grab your chalk and let's get started.
In This Post:
Grinch Quotes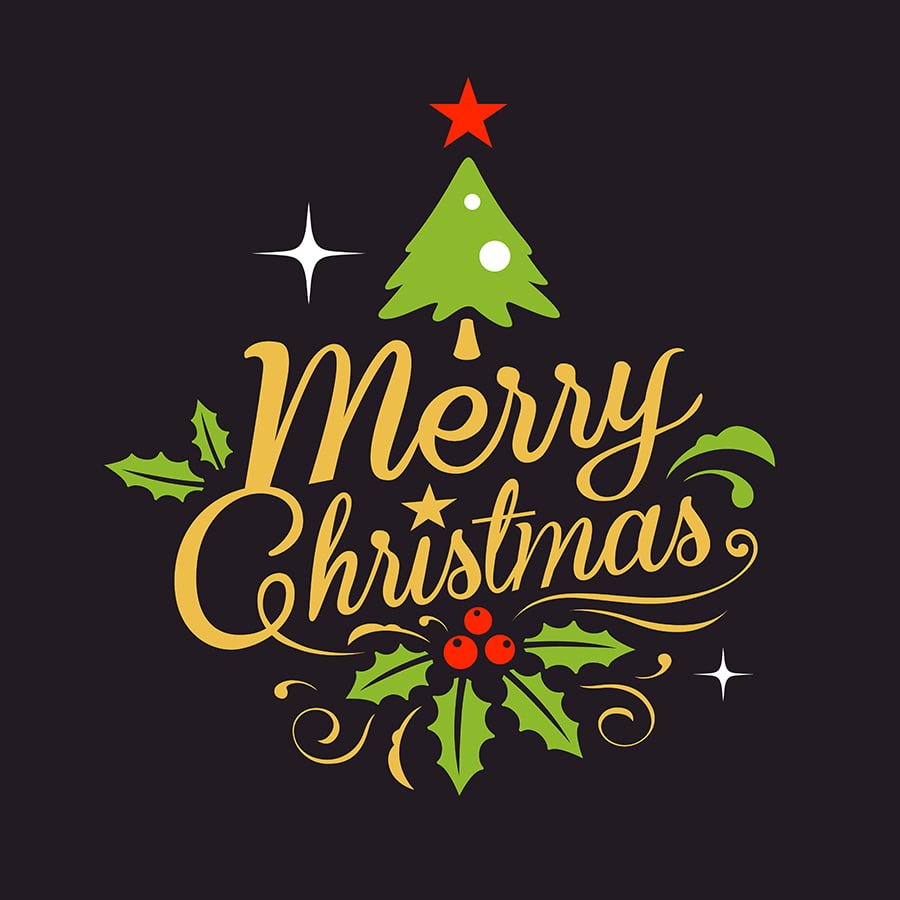 Grinch quotes are a popular choice for chalkboard art. They can be funny, sarcastic, or even heartwarming.
Some of the most well-known Grinch quotes include "Maybe Christmas doesn't come from a store," and "I'm booked solid until January." Other great options include lines like "Stink, Stank, Stunk" and "I must stop this whole thing! Why for fifty-three years I've put up with it now." When choosing which quote to use on your Grinch chalkboard art piece, consider what message you want to convey and how much space you have available on your board.
Stealing Presents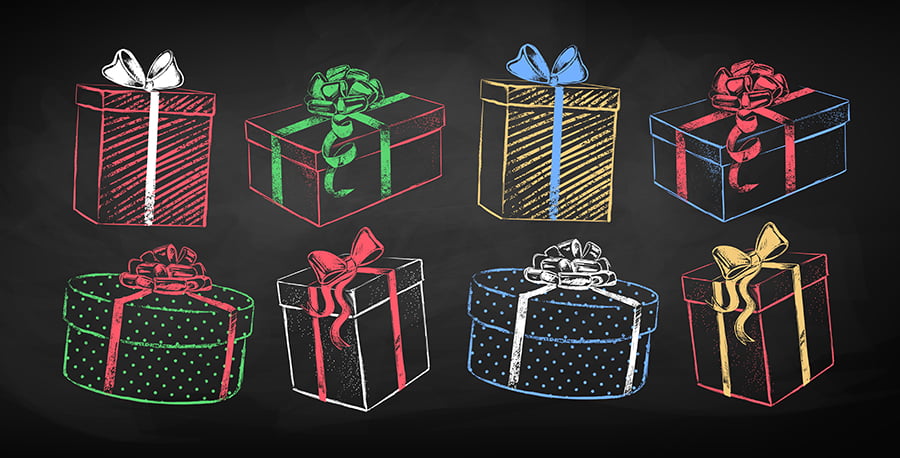 This scene can be recreated on a grinch chalkboard with various designs. You could draw a large sack overflowing with presents, or even just write out some of the famous lines from that part of the story, such as "He took their Singing and Trappings! He took their Jingle-Jangle!" This design would be perfect for anyone who loves both Christmas and mischief-making.
Whoville Skyline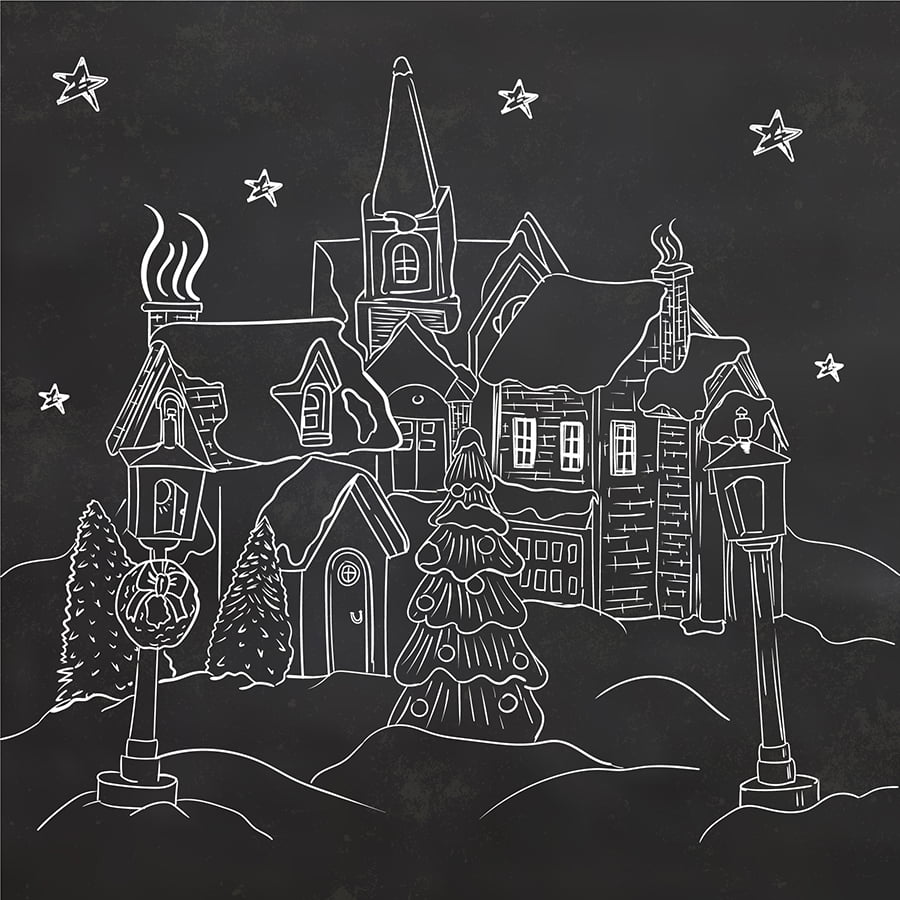 It features the whimsical and colorful buildings of Whoville, which are often depicted with curved roofs and chimneys. To create this design, start by drawing the outline of each building in white chalk.
Then fill them in with bright colors such as red, green, blue or yellow to make them stand out against a black background. You can also add details like snow-covered rooftops or twinkling lights to give your Whoville skyline an extra festive touch!
Grinch Face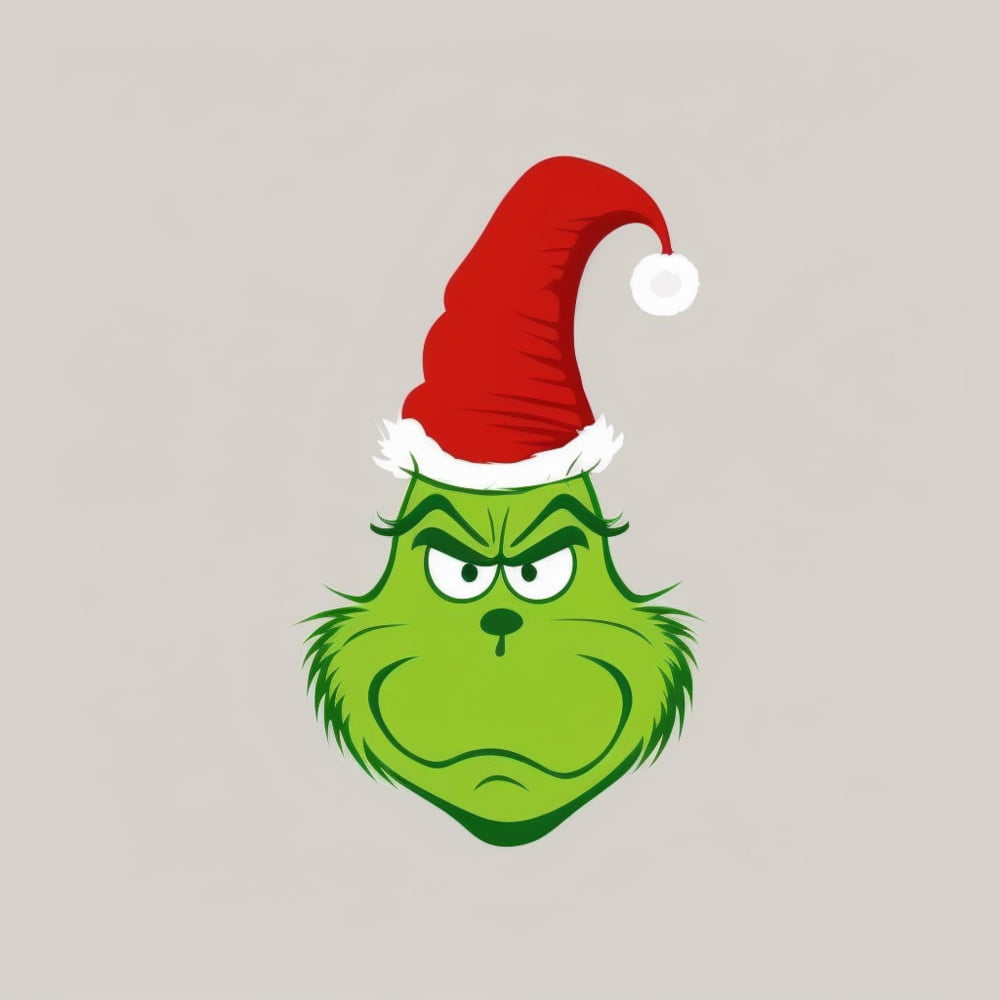 A chalkboard featuring his scowling expression can add a touch of humor to your holiday decor. You can draw his face in various styles, such as a realistic portrait or a cartoonish caricature.
To make it more festive, you could add Santa hat or reindeer antlers to his head. Another idea is to use different colors for each part of his face, like green for skin and red for lips, which will create an eye-catching contrast on the black background of the chalkboard.
Whether you're using it as wall art or incorporating it into your party decorations, a Grinch face chalkboard is sure to bring some mischievous charm into your home this holiday season!
Grinch and Max
The Grinch's loyal dog is always by his side, helping him with his mischievous plans. A chalkboard drawing of the duo can be a fun addition to any holiday decor.
You can draw them in various poses, such as the Grinch riding on Max's back or both of them peeking out from behind a Christmas tree. Another idea is to draw their silhouettes against a colorful background or create an outline that you fill in with different patterns and textures for added visual interest.
Whatever your approach may be, incorporating Grinch and Max into your chalkboard design will surely bring some festive cheer into your home!
Grinchy Hearts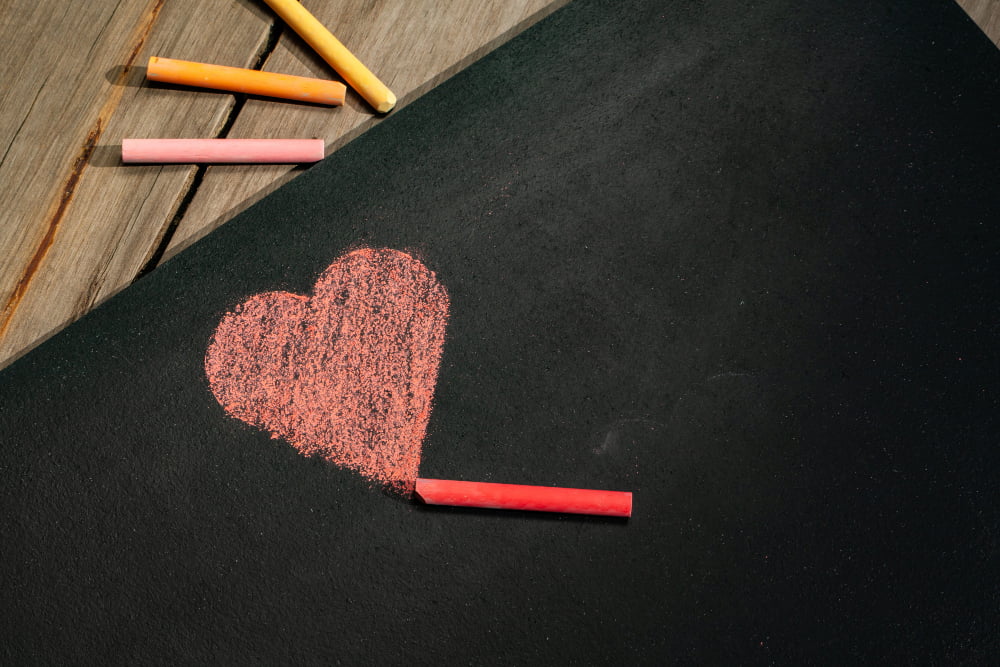 These heart-shaped drawings can be filled with various Grinch quotes or phrases, such as "I hate Christmas" or "Stink, Stank, Stunk." They can also feature the Grinch's face in the center of the heart to add an extra touch of whimsy. Another idea is to draw multiple small hearts and fill them with different shades of green to create a gradient effect.
Whatever design you choose for your grinchy heart chalkboard, it will surely bring some fun and mischief into your holiday decor!
Grinch-themed Alphabet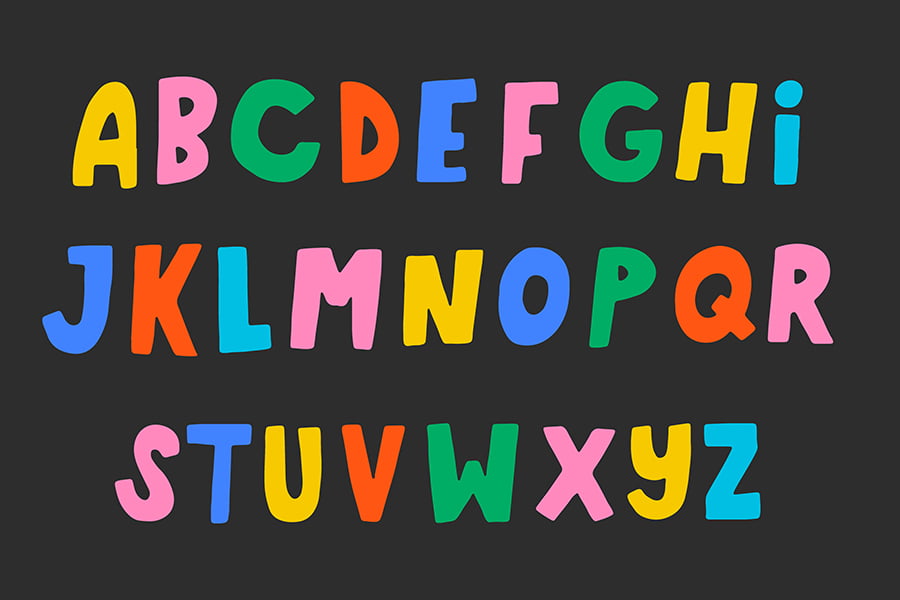 Each letter can be designed with a different aspect of the Grinch's world, such as his green fur or Max's antlers. You can use this idea to spell out holiday messages on your chalkboard or even create personalized names for each member of your family.
The possibilities are endless with this playful take on an everyday item!
Grinch Hand Holding Ornament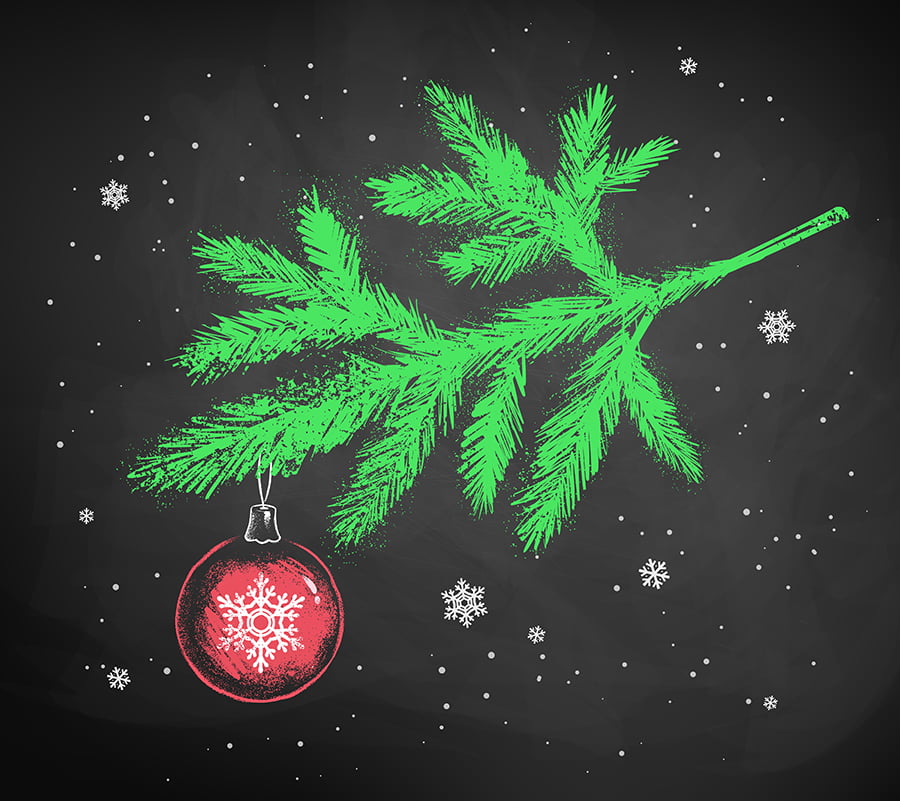 This design can be made in various ways, such as drawing a realistic-looking hand or creating a cartoonish version of it. The ornament can also be customized with different colors and patterns to make it stand out.
To create this design, start by sketching the outline of the hand on your chalkboard using white chalk. Then fill in the details such as wrinkles and fingernails using black or dark green chalk.
Next, draw an ornament hanging from one finger using bright colors like red or gold for contrast.
Grinch Hat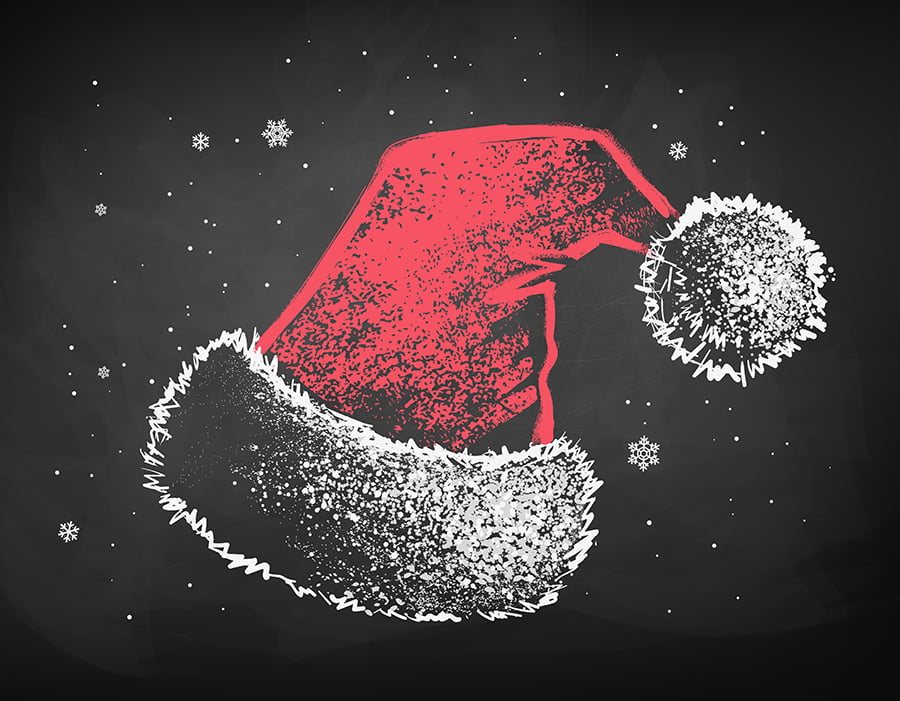 It's an easy design to create on a chalkboard, making it perfect for those who are new to chalk art or want something simple yet festive. To make the Grinch hat stand out, consider using bright colors like red and green against a black background.
You can also add some texture by using different shades of each color or adding glitter accents for some extra sparkle. The simplicity of this design makes it versatile enough to use as part of larger displays or as standalone decor in smaller spaces such as mantels or bookshelves.
Cindy Lou Who
She is known for her sweet and innocent nature, as well as her iconic hairstyle with a single hair sticking straight up. When it comes to creating a Grinch chalkboard, Cindy Lou Who can be incorporated in various ways such as drawing her portrait or writing some of her memorable quotes like "Santa Claus, why? Why are you taking our Christmas tree? Why?" or "Maybe Christmas doesn't come from a store.
Maybe…perhaps…it means a little bit more." Adding Cindy Lou Who to your Grinch chalkboard design will bring an extra touch of charm and nostalgia to your holiday decor.
Grinch Stealing Tree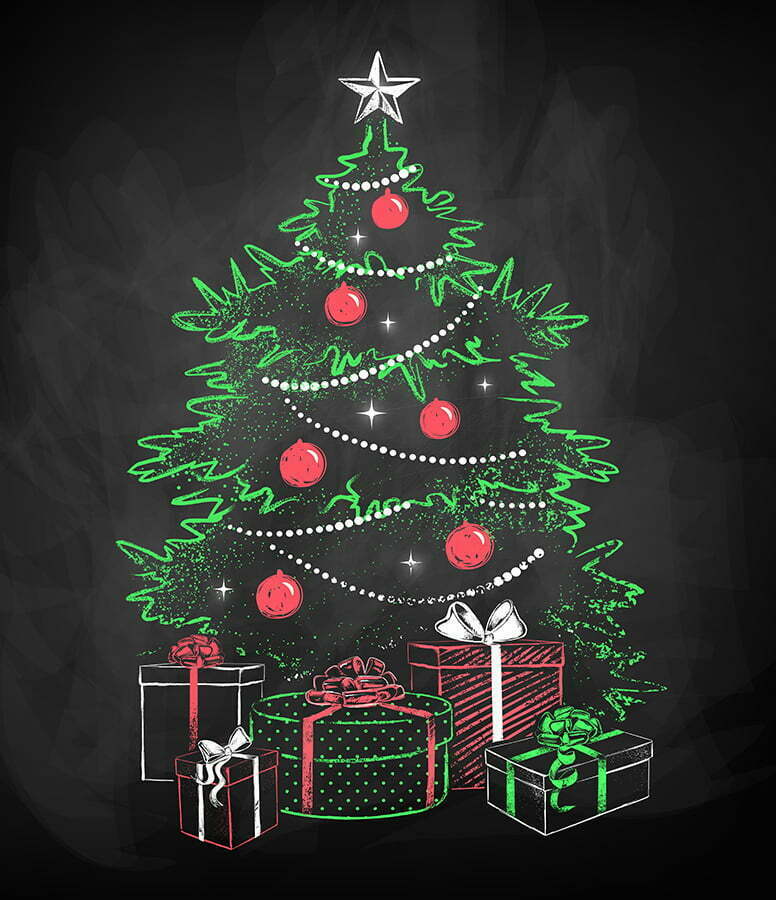 This scene can be recreated on a chalkboard with ease, making for a fun and festive decoration. Start by drawing the outline of a large Christmas tree in green chalk, then add details such as ornaments, tinsel, and lights using different colored chalks.
Draw the Grinch creeping up to steal it with his signature mischievous grin. This design is sure to bring some holiday cheer while also paying homage to this classic storybook character's antics!
Mean One Lyrics
It's no surprise that many people choose to incorporate these lyrics into their Grinch chalkboard designs. Some popular options include writing out the entire song or just a few key lines, such as "You're a mean one, Mr.
Grinch" or "Your heart's an empty hole." These lyrics can be written in various fonts and colors to match your overall design theme and add some extra personality to your chalkboard display.
Grinch and Santa Sack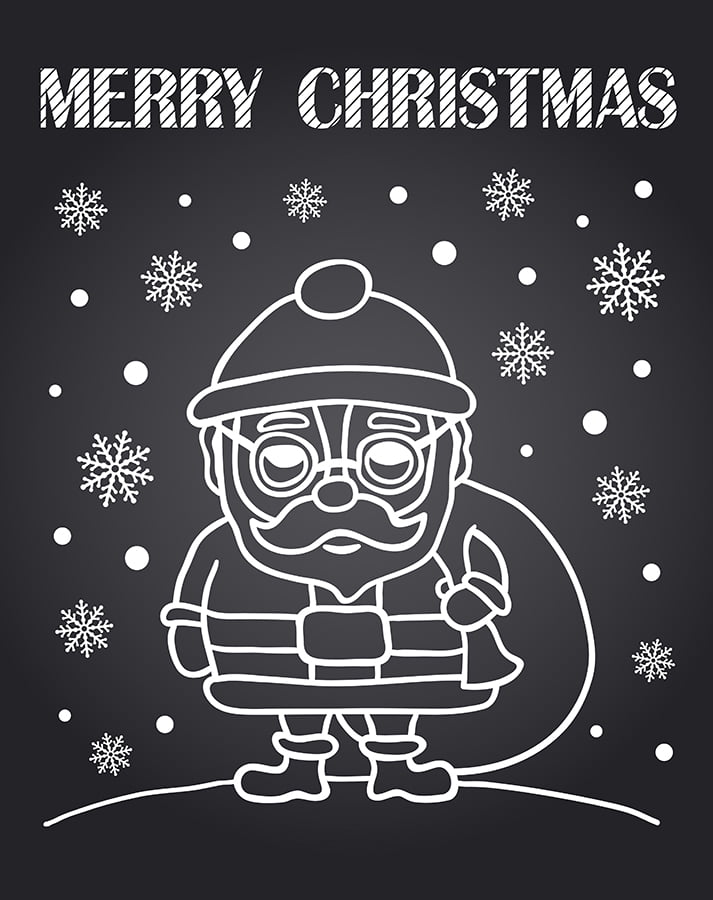 A fun way to incorporate this moment into your Grinch chalkboard design is by drawing him with Santa's sack over his shoulder. You can add a playful touch by including some of the stolen gifts spilling out of the bag, or even have Cindy Lou Who peeking out from inside! This idea works well as a standalone piece or as part of a larger Grinch-themed display.
Whoville Characters
From the adorable Cindy Lou Who to the quirky Mayor Augustus Maywho, there are plenty of Whoville residents to choose from. Other notable characters include Martha May Whovier, Lou Lou Who, and Betty-Lou Who.
Each character has their own unique personality and style that can be captured in chalk form on your Grinch-themed board. Whether you want to focus on one specific character or create a scene with multiple Whos, incorporating these beloved figures into your design is sure to bring some festive cheer into any room of your home!
Grinch Pets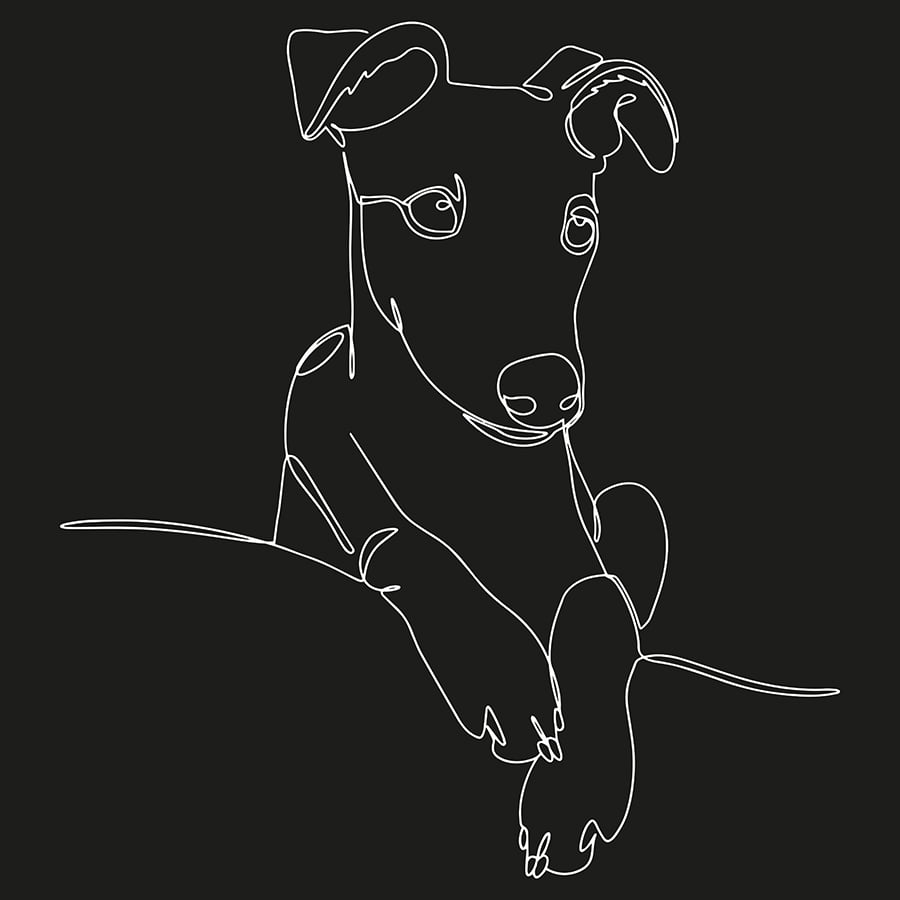 From Max the dog to the reindeer, there are plenty of options for incorporating these furry friends into your design. One idea is to draw Max with antlers on his head, pulling a sleigh filled with presents that the Grinch has stolen.
Another option is drawing Cindy Lou Who's pet dog, who could be seen barking at the Grinch as he tries to steal Christmas from Whoville. Whatever pet you choose, adding them into your chalkboard design will surely bring some extra charm and personality!
Grinch Mistletoe
Instead of the traditional green leaves, this mistletoe features the Grinch's iconic red and white striped hat with a sprig of holly attached. Hang it in your doorway or above your fireplace for a playful touch that will have everyone smiling.
You can even use it as part of your Christmas party decorations by hanging it over the snack table or photo booth area for guests to take pictures under. The possibilities are endless with this festive decoration!
Grinch Sleigh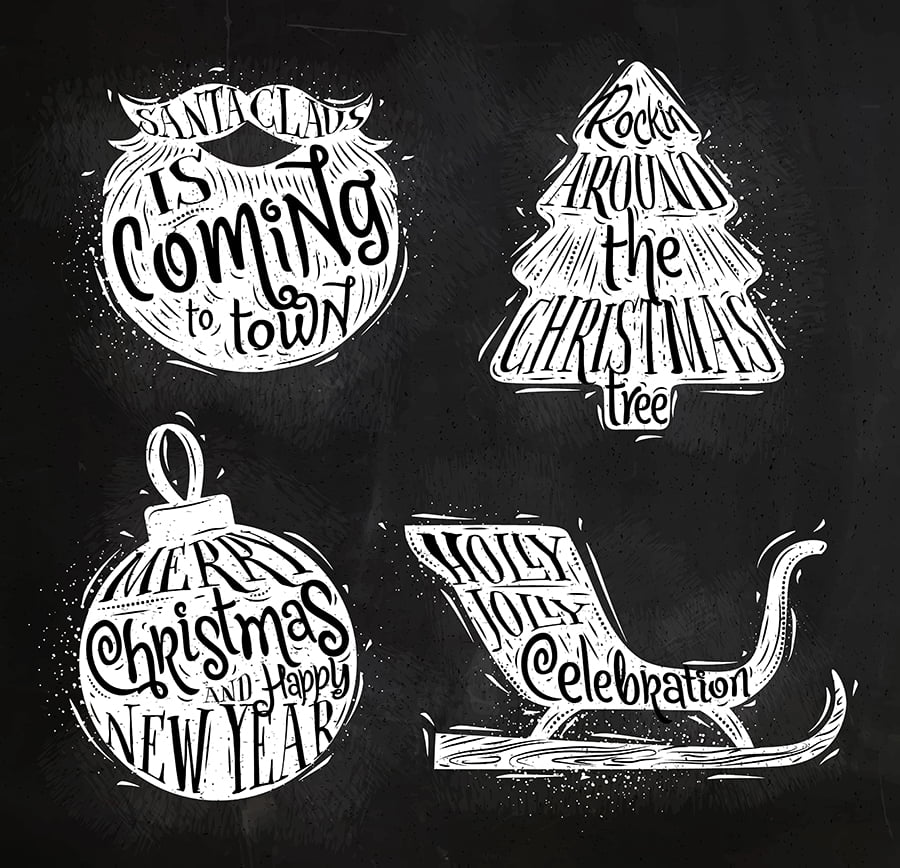 You could draw the sleigh itself, complete with its curved runners and twisted metal frame. Or you could focus on what's inside the sleigh – perhaps piles of stolen presents or bags full of Who-Hash.
Another idea would be to show the Grinch himself driving his trusty sled down Mount Crumpit, with Max by his side. Whatever approach you take, incorporating this classic element from Dr Seuss' beloved tale is sure to bring some whimsical charm to your holiday decor!
Grinch Catchphrases
These phrases can be anything from the classic "Bah Humbug" to more unique options like "I'm booked, busy, and stealing Christmas." Other popular Grinch catchphrases include "Stink Stank Stunk," "Fahoo Fores Dahoo Dores," and of course, the iconic line: "You're a mean one, Mr. Grinch." Incorporating these catchy phrases into your chalkboard design is sure to add some personality and humor to your holiday decor.
Mount Crumpit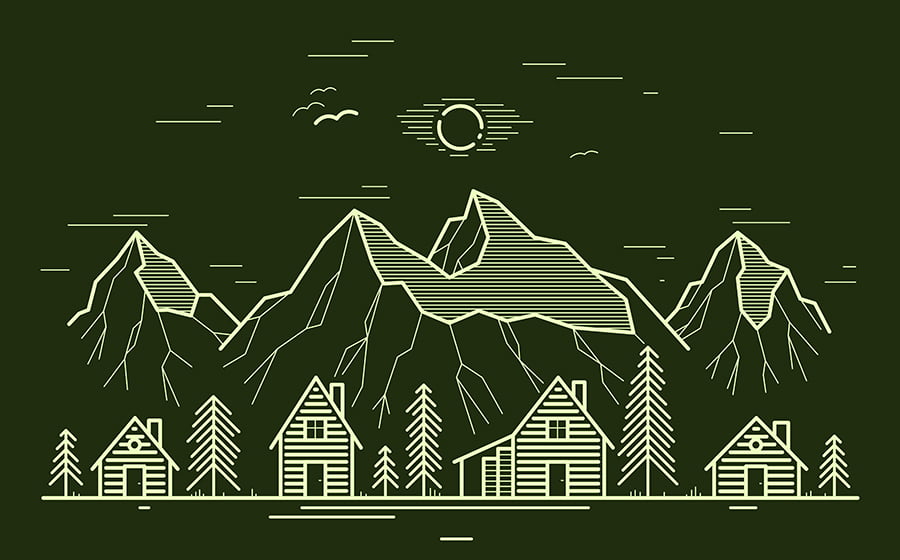 It is where he lives with his dog Max, overlooking Whoville. The mountain has a steep and jagged peak that makes it difficult to climb, but the Grinch manages to do so with ease.
Mount Crumpit serves as an important setting for many of the key moments in How The Grinch Stole Christmas! – from when he first hatches his plan to steal Christmas from Whoville, all the way through to his eventual redemption and return of all their presents. Decorating your chalkboard with an image or quote related to Mount Crumpit can be a great way of adding some depth and context into your overall design theme for this holiday season!
Grinch and the Feast
This scene can be recreated on a chalkboard with various elements such as a table filled with food, plates, utensils, and even some Whoville characters enjoying their meal before it gets taken away by the green villain. Adding quotes from this scene or lyrics from "You're A Mean One Mr.
Grinch" can also enhance this design idea for your chalkboard decoration.
Liked reading this? Here's more: