Last updated on October 24, 2023
Cushions are one option you can have when trying to enhance your home's decor in an affordable and chic way. However, it can be a little tricky trying to know how to match them to your home decor as well as style them in a way that will make your house look elevated and neat.
Here are some useful tips to help you know how cushions can be used to enhance your home's beauty.
Match with Aesthetic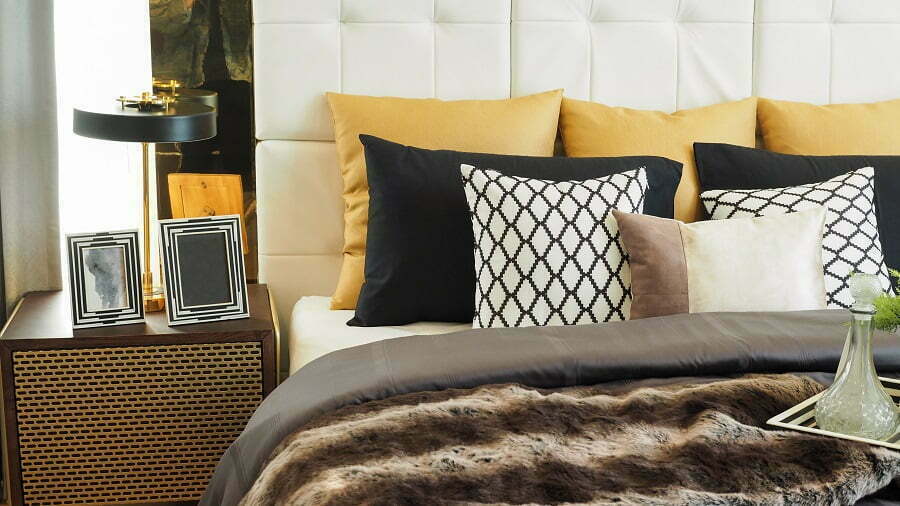 One of the safest and most simple ways that you can use cushions to upgrade your home is to match them with your home's aesthetic. If you need a way of styling or criteria to choose your cushions upon then matching them to your existing home decor is your go-to. You can match the colors with the existing theme or choose similar patterns. Avoid getting something patterned if you already have too many patterns in your home decor and go for solid colors instead.
Look for Inspiration
Most of the time, when you are trying to style your cushions in a trendy way that l enhances your home's beauty, you just need to find the right inspiration. There are many home decor magazines that you can look for inspiration in. If you prefer to personally browse different styles, you can also find inspiration in any cushions store, as they display the cushions synchronized with their surrounding setting. There are many home stylists' blogs that you can browse through online for inspiration and ideas to use in your home. However, always choose a cushion arrangement and choice that will fit your existing home decor and not just anything random. Your cushions need to match with the overall decor and not just with each other.
Be Bold
You can be daring and bold in your cushion choices instead of always going for the simple and safe options. If your furniture and overall home decor are more on the neutral spectrum, then you can go for bolder and brighter colors. Add a few bright-colored cushions here and there to add depth and life to the home decor. Orange, yellow, and red can be great options. You can go for those with solid colors, or bright patterned ones.
Use Different Textures
For a more modern and cozy look, try to layer different textures of cushions. Don't be afraid to use silk with fur, or velvet with regular cotton fabric. The different textures add a lot to the entire look of the area and make it look more alive and homey. You can use different textures with different colors and patterns to create more depth in your home and make it look warm and comfortable. This will also allow you to link the different textures that are already present in your decor. For example, these can be the different textures in the furniture and the blinds.
Use Different Shapes and Sizes
When trying to make your home look better and elevated, you do not want it to look uniform and professional. Having all your cushions be the same shape and size will create this uniform and boring decor style which you may not want. Try to get those that are different in shapes and sizes to make the entire home look more modern and cozy. In addition, avoid getting them all different shapes and sizes but the same color, as this will create the same problem of having a uniform look. However, you can get the same color in different shapes, just add 2 or 3 cushions that are a brighter and different color.
Create Contrast
Try to add contrast in the way that you're displaying the cushions to play with the eyes a little. You can do that by getting one cushion that has vertical or horizontal lines of some of the colors, shades, or tones that already exist in this room's decor. This works best with warmer tones, but it can also work fine with bright colors.
There are many different ways to get every room to look put together and linked by using cushions. This doesn't only depend on the color choices but also on the placement and how you style them. You can add a few on the couch or bed, for example, and scatter them around beside the couch or below a coffee table. This will bring the eye to look around the entire room. However, be careful when doing so not to make the rooms look messy or unorganized.
Liked reading this? Here's more:
Recap: