Last updated on September 29, 2023
When you are decorating your home, it is important to take into account all three: quality, design, and comfort.
This can be a difficult balance to achieve, but it is important to remember all three factors when making decisions about your home's décor.
By combining these essential elements, you will create a harmonious atmosphere that is timeless, elegant, and, most importantly, cozy!
Taking all three into account, let's look at some exciting ways you can incorporate them into your home.
In This Post:
Start in the Bedroom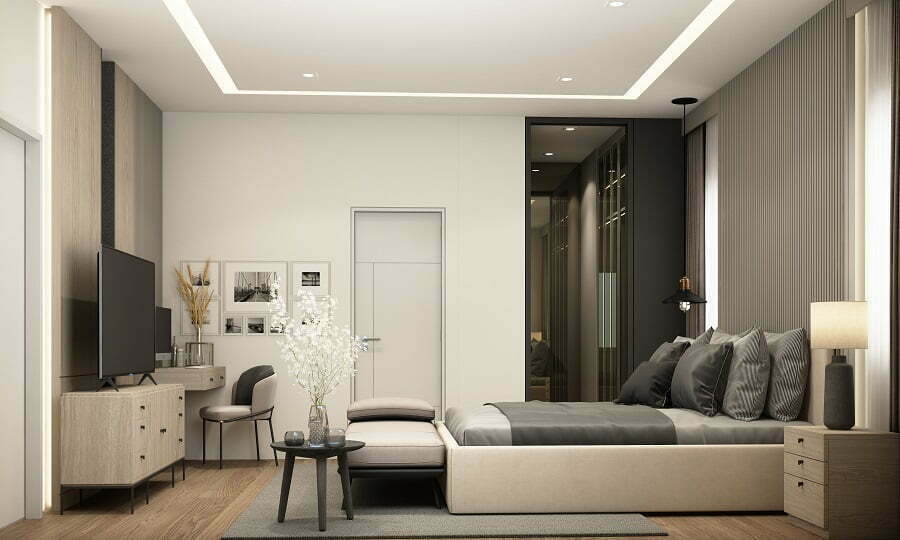 Your bedroom should be a bastion of peace and tranquility. It is a place where you unwind and regenerate your mental faculties to prepare yourself for the next day.
Therefore, when you have comfort in mind, this is the room that you begin in! But what is it that makes a bedroom a sanctuary of peace? Is it the decorations? The furniture?
Despite all these elements being necessary to create a room fit for a king, the bed will have the most significant impact. Separating them into the frame and mattress is a good option if you want to dig a bit deeper. 
Regarding the mattress, you should spend some money to get something spectacular. You will see an enormous improvement in your sleep quality if you invest in quality with some of these benefits, including improved mood, enhanced cognitive function, and even better overall health.
However, despite the fact that your mattress takes care of the comfort aspect, it is your bed frame that determines how it looks. When choosing a frame, you need to consider the following points:
Your budget: It's not good to spend all your money on a mattress and ignore the frame. Instead, you should include both elements when buying a new bed.
The size of your room: A room's size is crucial to creating a feeling of comfort and aesthetic appeal (discussed later in the post).
The material: Your choice should complement the room's overall aesthetics. A metal frame will work well if your room is modern and sleek. On the other hand, wood will be better for a rustic design.
Add Plenty of Mirrors and Artwork Around the Place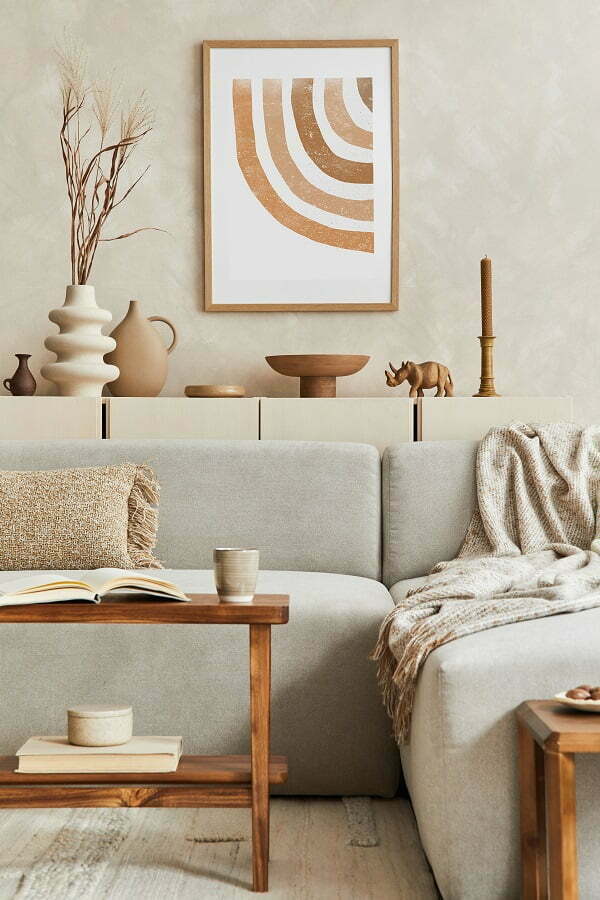 Mirrors are a great way to improve the style of your home. They can be used to help make a small room look more prominent, and they can also be used in different ways to create a unique design.
Additionally, mirrors are an excellent technique for adding extra light to a room. They reflect light, so it doesn't feel as dark, and they can also help brighten up the colors in your space.
However, in addition to mirrors, you should ensure that your home includes plenty of interesting artwork that reflects your personality and style. 
Artwork can make your home feel more personal and add a level of sophistication that you might not have had before. The first step is to decide what type of artwork you want.
You may even want something abstract or modern to add some interest to the room. The next step is to decide where you want the painting to hang. This will depend on what type of art you are buying and whether or not it needs a specific spot for display.
Finally, you must ensure that your frames match the artwork and the style of the room.
Ensure Your Kitchen Is a Functional Haven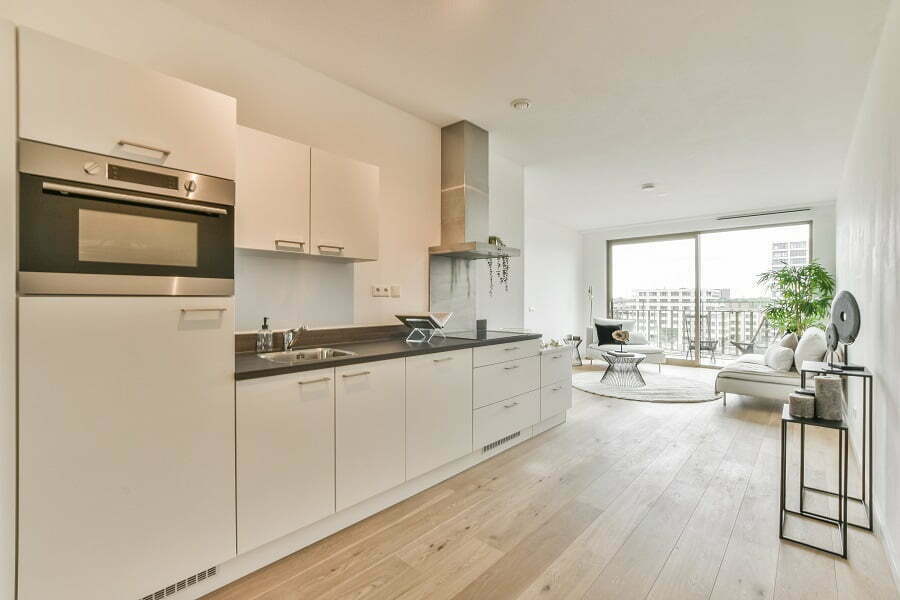 A kitchen should be functional but comfortable, which can be achieved by following a few simple steps:
Consider the amount of space you have in your kitchen and how you want to use it
Make sure to include a sink, stovetop, oven, refrigerator, dishwasher, and other appliances in your design
Design the layout of the kitchen so that all of the appliances are easy to access and use
Ensure that there is enough counter space for cooking and cleaning
Add storage areas for pots, pans, and dishes to make your life easier
Paint Your Walls Calming Colors
Colors are an essential aspect of home decoration as they can set the mood and entire ambiance of the room. There are many colors that can be used in home decorating, however, it is best to use calming colors to create a relaxing atmosphere.
Calming colors help people feel relaxed and peaceful while still creating a sense of style and ambiance.
If Possible, Add Plenty of Natural Light
The most common mistake people make when decorating their homes is that they do not take into account how much light there is in the room. The amount of light will affect the colors you choose for your space and how you use furniture and other decorative objects.
Moreover, the home's interior must have a balance between light and dark which is necessary because it creates a sense of peace and tranquility. Additionally, you should introduce as much natural light as possible, making a room feel more comfortable and welcoming.
If you want to decorate your home with comfort and quality in mind, you should follow the points laid out in this post. By doing so, you will create a space that is peaceful, stylish, and uniquely you.
Liked reading this? Here's more: