Last updated on September 21, 2023
Every single person has their own specific needs. Home items are no exception. What might be incredibly useful to one person may not even matter for someone else!
That's why, when it comes to the topic of "must-have" home items, there is never a definitive answer that applies to everyone.
However, there are some things that most people will agree on as being essential staples in any household – and this list is made up of those essentials! It includes affordable products with many different uses so you can find something perfect for your space and your lifestyle below.
In This Post:
Utensils and Kitchen Appliances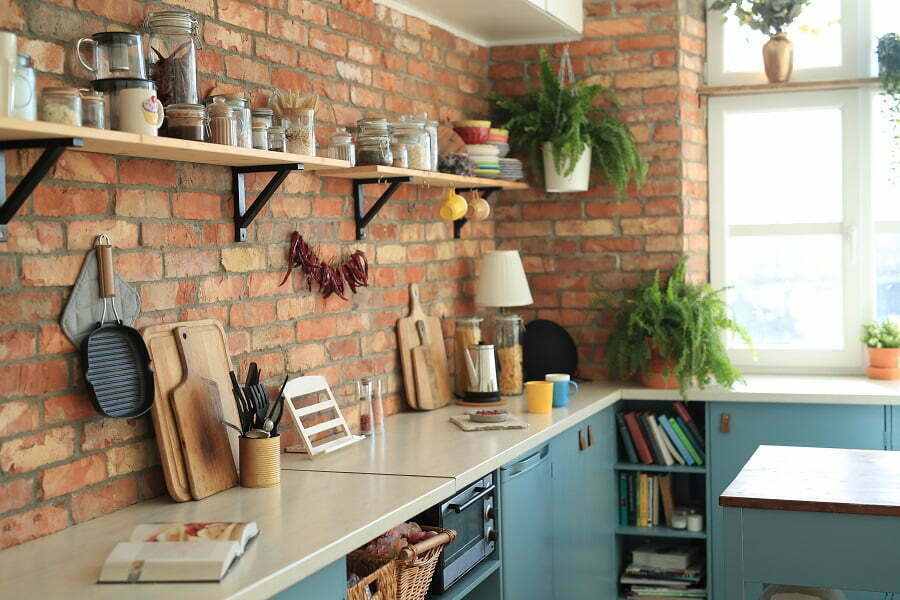 First and foremost, no kitchen is complete without a set of utensils and some appliances! This includes measuring cups and spoons, serving dishes, colanders, and strainers for food preparation, mixing bowls, cooking supplies like frying pans or baking sheets as well as your choice of favorite coffee machine or Moka pot.
Linen Fabric by the Yard
Since linen is durable enough to withstand regular wear and lasts longer than cotton fabrics, investing in linen fabric by the yard for your home is a great idea! It can be used as curtains or bed sheets, and many more uses. Any products of home textiles can be created using linen, and it will surely be purposeful, as well as durable & easy to clean.
Carpet Tiles
If you love the look of the carpet but don't want to deal with its downsides, consider buying carpet tiles instead! They are easy to install and remove so they can be rearranged as many times as needed. Plus, they do not conceal much dirt or anything else that may have caused you to think twice before having carpet in the first place.
Air Purifiers
This item is great for those who spend a lot of time at home and don't want their air cleanliness to suffer as a result. If your home doesn't have its own ventilation system, an air purifier will come in handy whenever it gets damp or polluted. Some models also have ionizers to help remove the bad smells and other unpleasant particles from the air.
Make sure that before you go and buy one, you consider the space you have and what specification you will need for it. You do not want an air purifier that is not up for the job just because it does not suck up and filter enough air to make an acceptable atmosphere in your house.
Liquid Dish Soap
If you think about it, liquid hand soap is actually a type of dish soap as well. So this item belongs on our list because there isn't much difference between these two products in terms of their uses. In fact, you may as well buy a single product to make your life easier.
Electric Kettle
Your home or office will not be complete without an electric kettle from which there is no escape from the inevitable cup of tea once in a while. There are many different models available on the market so feel free to choose according to your budget and needs. This way you will make sure the kettle is of good quality and has all the features it should have. Besides, electric kettles are also capable of boiling water for other things like hot chocolate or instant coffee.
Double-Sided Tape
If you've ever tried to put up a poster, you probably know how useful double-sided tape can be… and the investment is worth it. Double-sided tape can help keep your posters in place as well as any other items that may need some extra support on walls, windows, or even mirrors.
Over-The-Door Hangers
This type of hanger doesn't take up much space and is perfect for hanging lots of different things. Everyone can use them in their dressing rooms – and even at the front door. They may come in handy when you need something to hold your stuff, and it won't hurt to have one or two at home.
The Takeaway
A home is a place that brings us together and connects us to one another. The items we have in our homes can be both functional and beautiful, which means you should invest in the best of the best. While there are many different things on this list, not all will apply to everyone depending on their situation or lifestyle.
But what's important here is that these 8 affordable pieces – no matter how basic they may seem at first glance – will make your life easier by providing something for any need you might have around your house. In conclusion, get ready to put these must-have items into practice today because each has its own purpose and benefits when applied correctly.
Liked reading this? Here's more: