Last updated on September 22, 2023
The demand and popularity of condos are increasing exponentially with the rising population and increasing migration to the big cities.
No matter whether you are planning to buy or sell a condo, the need for making the necessary renovations is there. However, the cost of renovating a condo can differ from one city to another.
In this article, we are going to discuss the costs of renovating a condominium in some of the largest cities in the United States.
In This Post:
Is It Worth It to Renovate a Condo?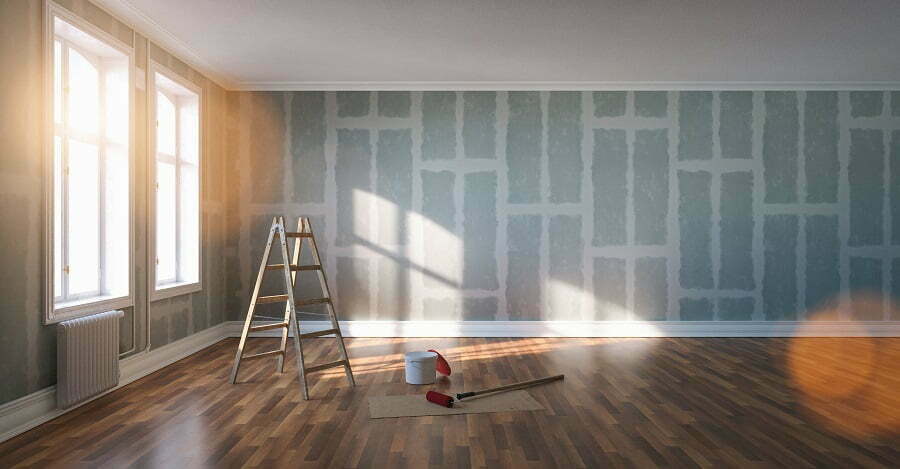 Renovating a condo can help to improve its look and increase the property's resale value. It will not only offer you personal satisfaction but also ensure a significant financial benefit.
If you are a buyer, renovating the condo will improve your standard of living. It will ensure a good environment in the place you are living in. This good environment is important to ensure sound physical and mental health, and a comfortable living.
If you are a seller, you need to remember that there are plenty of condos for sale at any time. To make your property sell faster and at a good price, you need to attract buyers by offering good living conditions and amenities. Renovation is the best way to do that. Indeed, renovations can create a "win-win situation" for both buyers and sellers.
Cost of Renovating Condos in the Big Cities
Here's an overview of the cost of renovating a condo in the some of the biggest cities in the US.
Chicago
If you want to gut and remodel your house, the cost would be at the higher end of the $100-$200 per square foot range. Through a gut renovation, you'll take everything down to the framework, knocking the walls down.
The scope for gut renovation is quite extensive, and you can expect demo, framing, wiring, plumbing, insulation and drywall, heating and cooling systems, paint, flooring, tile, electronics, and all finishes. However, this excludes the appliances, which can increase the cost further. 
On the other hand, a remodeling of the space within your existing walls would be a lower-end expenditure. For example, remodeling a 700 sq. feet, one-bedroom condo may cost you only around $50,000 to $70,000, while gut renovation would exceed $100,000 in total.
For wet rooms that are connected to water supply, such as kitchens and bathrooms, the cost may be a bit higher. The cost for such rooms starts at around $250 per square foot.
Phoenix
In Phoenix, a total gut renovation would start at $75 – $100 per square foot if you are satisfied with budget finishes. This will include installing the major materials, such as laminating the flooring and countertops, and installing budget appliances and basic tiles. However, these scenarios are mostly dependent on the scope of the work as well as the existing conditions.
Though gut renovation is a big project, you should consider doing the whole thing at once. It will save you a good amount and the project will be more efficient. Also, it will allow you to have your dream home quicker, compared to renovating room-by-room.
New York City
The typical cost for remodeling an entire condo in New York City would be around $100-$200 per square foot. This cost estimation applies for the entire home including the materials, averaged across both dry spaces (bedrooms, living rooms, offices), and wet spaces (bathrooms and kitchens.
Particularly, the cost of renovating the dry spaces would be around $30–$50 per square foot. The cost of renovating a bathroom would start at around $400/sqft, while the kitchens would start at around $300/sqft (Per Square Foot).
Miami
If you are planning to renovate a condo in Miami city, you should expect to spend around $100-$250 per square foot for a full-scale remodeling project. If you are aiming for a luxury renovation in the upper-middle range budget, be prepared to pay more than $200/sqft.
However, the cost for kitchen renovations would be costlier, starting from $150/sqft for the budget range to $650/sqft for high-end renovations. The budget for bathroom renovations should start from 0/sqft for the budget range to 0/sqft for high-end remodeling.
Boise
In 2022, the average cost that Boise homeowners paid for renovations started from $9,800 in the minimum range and $78,500 in the maximum range. Most homeowners paid an average of $44,100. The renovation cost in Boise is extremely high. It is close as a new condo price. You can add 50K more and get a one bedroom condo in downtown area.
The cost of renovating a condo varies from one city to another. It also varies in terms of the size of the condo, the labor costs, the materials and finishes you choose, and many more. However, we have tried to summarize the condominium renovation costs for some of the major cities in the United States. We hope our article helps to make your real estate decisions wisely and efficiently!
Liked reading this? Here's more: