Last updated on August 20, 2023
Get ready to explore twenty fabulous ideas that will transform your prom chalkboard into a stunning, unforgettable centerpiece for the big night.
Prom season is just around the corner, and it's time to start thinking about all the little details that will make your prom night extra special. One of those details is the prom chalkboard! A beautifully designed chalkboard can add a touch of elegance and personality to your prom decorations.
Whether you're looking for inspiration for your own prom or helping out with planning, we've got you covered with 20 amazing ideas for prom chalkboards. From romantic quotes to fun hashtags, there's something here for everyone.
So let's get started and make this year's prom unforgettable!
In This Post:
Starry Night Theme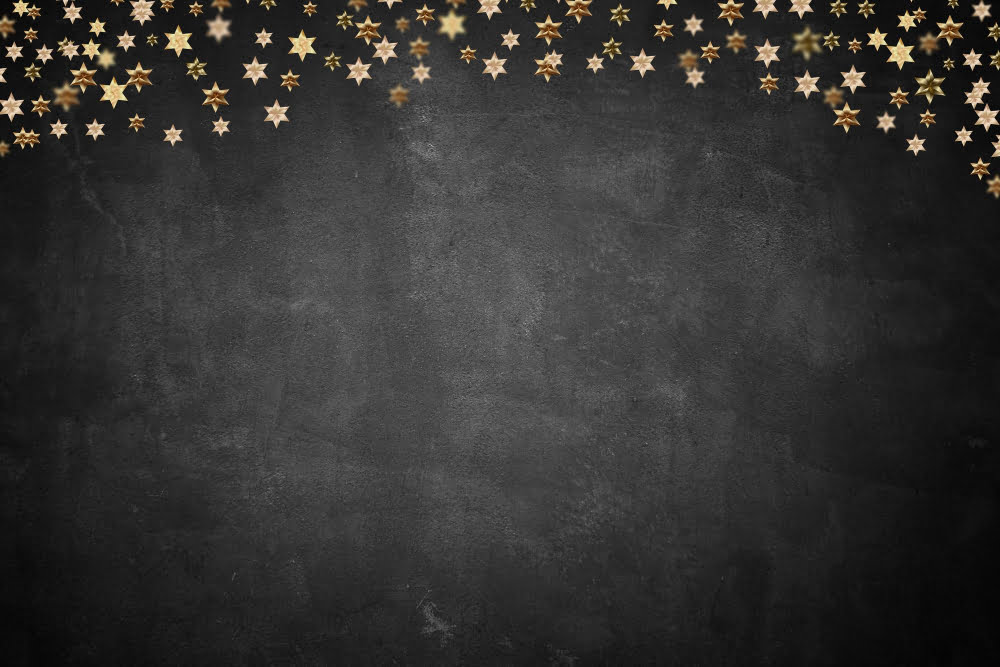 A starry night theme is a perfect way to add some magic and wonder to your prom. To create this theme, you can use a deep blue or black background for the chalkboard and draw stars of different sizes with white chalk.
You can also add constellations, planets, and galaxies for an even more celestial effect.
To enhance the ambiance further, consider adding twinkling lights around the room or hanging paper lanterns that resemble stars. You could also incorporate elements like crescent moons or shooting stars into your decorations.
For attire ideas, encourage students to wear outfits inspired by space such as metallic dresses or suits with galaxy prints.
Retro Diner Vibes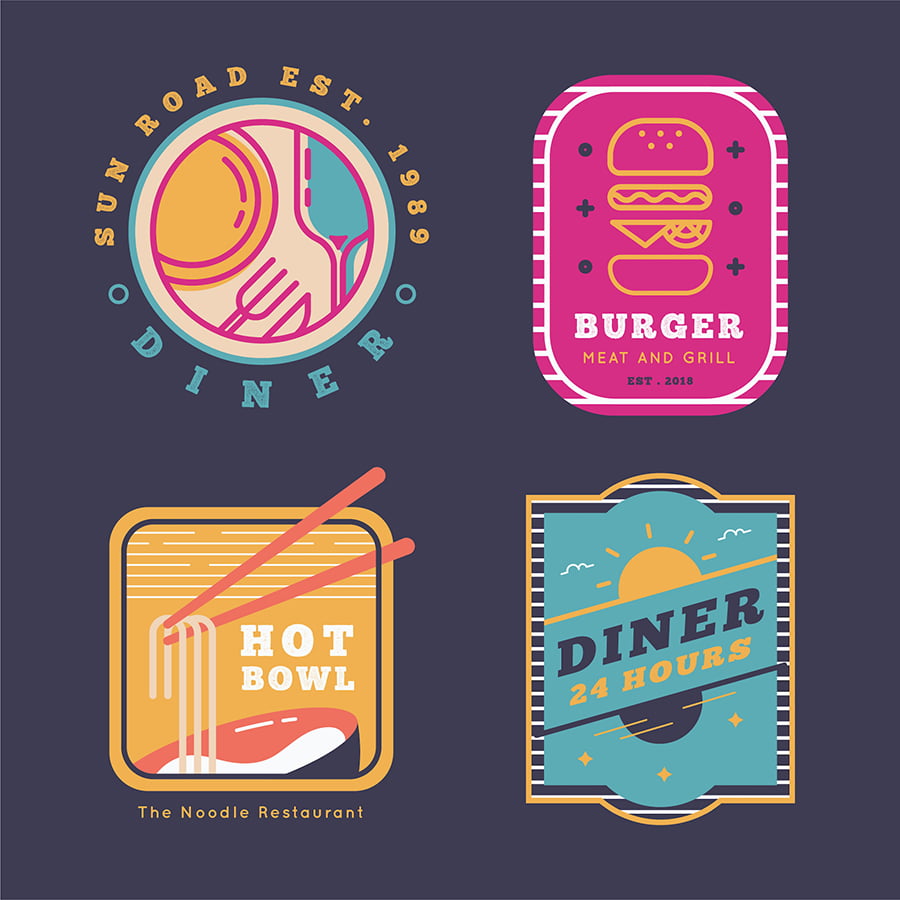 Think bright colors, checkerboard patterns, and classic 1950s diner decor. Use fonts that mimic the style of old-fashioned neon signs to really bring this theme to life.
Consider adding images of milkshakes, hamburgers, or jukeboxes to complete the look. This is a great option for those who want their prom chalkboard to have a nostalgic feel while still being modern and trendy at the same time!
Hollywood Glam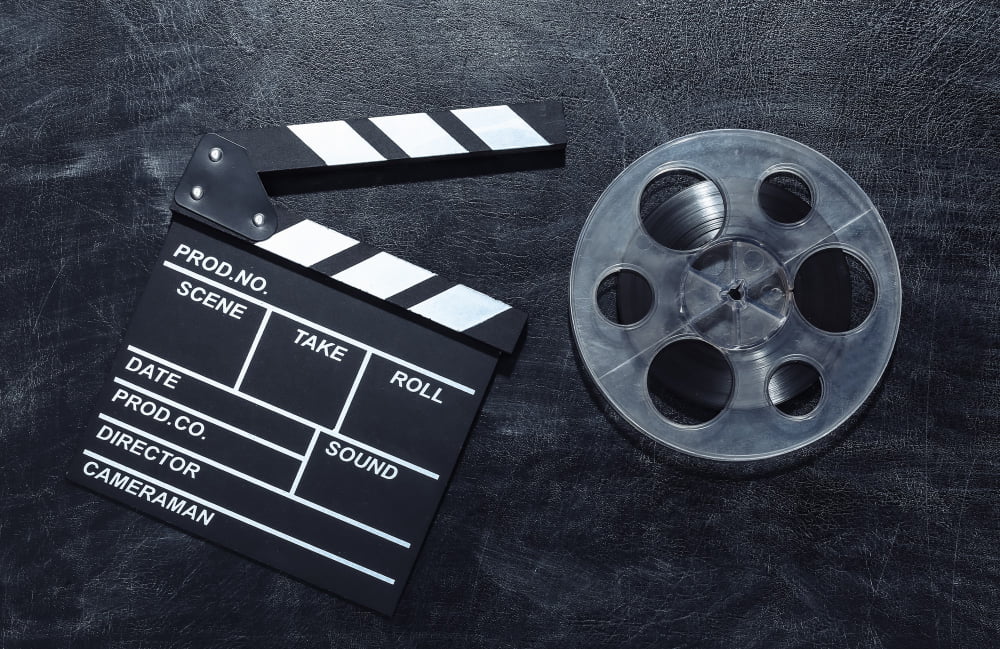 Think red carpets, paparazzi backdrops and lots of glittering gold accents. Use black and white as your base colors to create an elegant look that will make everyone feel like movie stars.
Add touches of red for some extra drama.
Set up a photo booth with props like oversized sunglasses and feather boas so students can snap their own celebrity-style photos throughout the night. For decorations, use film reels, clapboards or even life-size cutouts of famous actors to add some star power to the room.
Under the Sea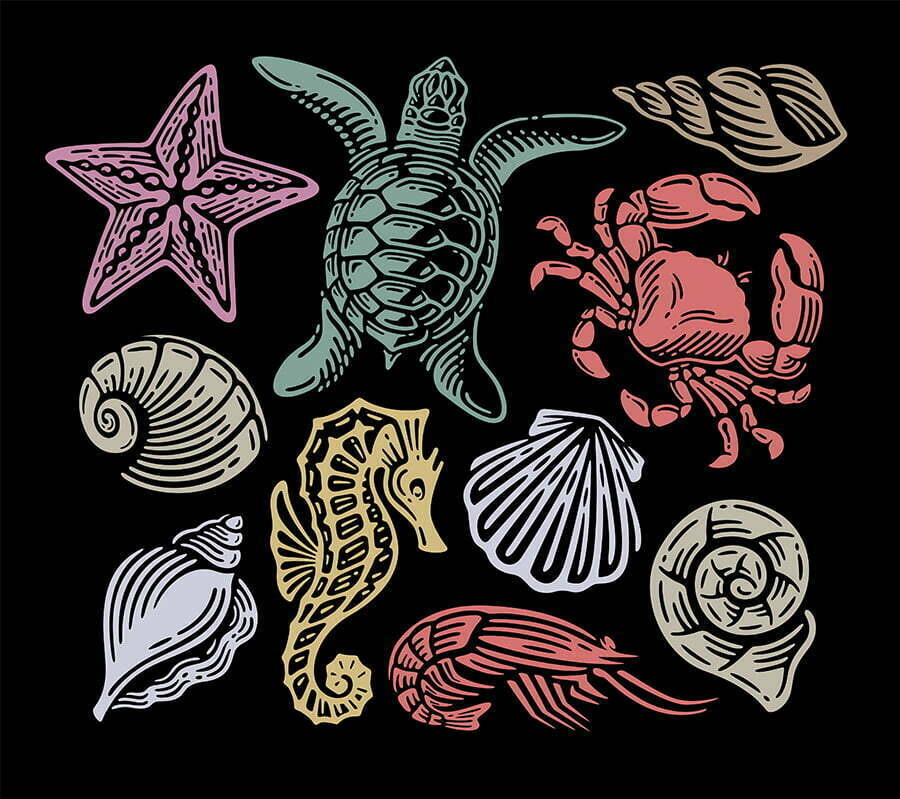 This theme can be executed in many ways, from incorporating oceanic colors like blues and greens to using props such as seashells or fishnets. You could even create a photo booth with mermaid tails or have jellyfish lanterns hanging from the ceiling for added ambiance.
For music, consider playing songs that evoke feelings of being near water such as "Beyond The Sea" by Bobby Darin or "Under The Boardwalk" by The Drifters. With this fun-filled underwater adventure, your guests will feel like they are dancing beneath the waves all night long!
Enchanted Garden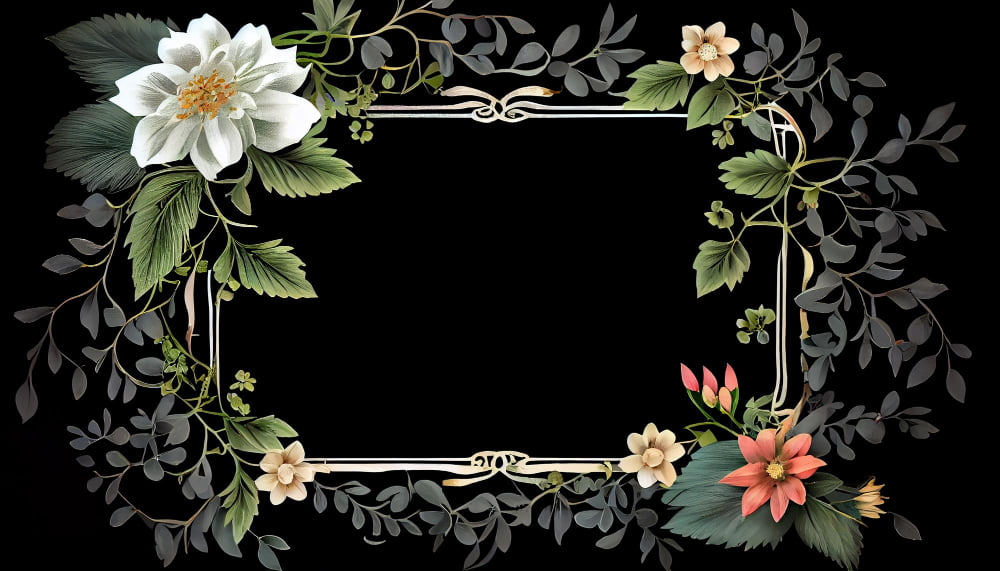 Use chalkboard signs to guide guests through the mystical atmosphere, featuring lush greenery and twinkling lights. Incorporate floral arrangements and natural elements like wood or stone for an authentic feel.
Add fairy lights to create a whimsical ambiance that will transport everyone into another world. Encourage guests to dress in earthy tones or as their favorite woodland creature for added fun!
Masquerade Ball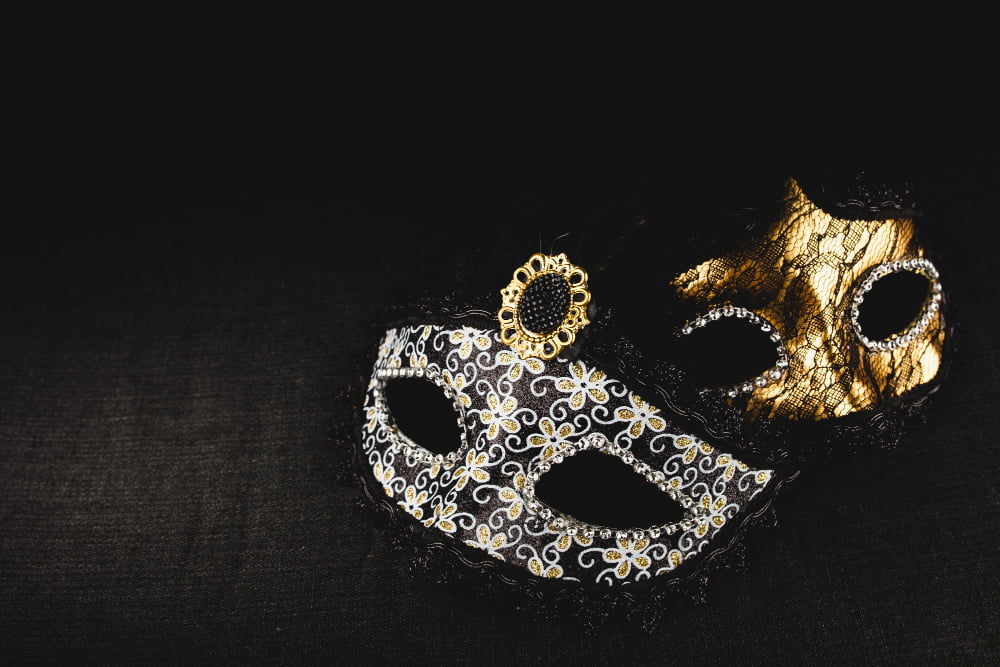 The mystery and intrigue of the masks add an element of excitement to the night. When decorating with this theme, consider using rich colors like deep purples, reds, and golds.
Incorporate feathers, lace, and ornate details into your decor to create a luxurious atmosphere that will transport guests back in time to 18th century Venice where masquerade balls originated from. Don't forget about lighting – dimming the lights or adding candles can enhance the mood even further!
1920s Speakeasy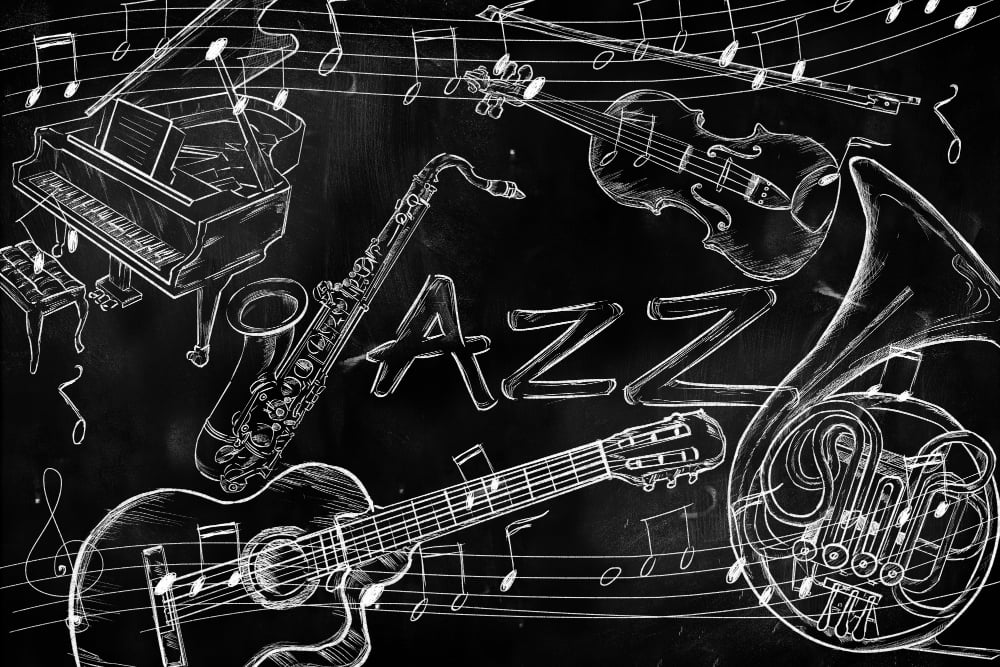 It's all about the glitz and glamour of the roaring twenties, with flapper dresses, feather boas, and fedoras. To create this atmosphere on your chalkboard, use art deco fonts and designs in gold or silver colors.
Add some vintage illustrations of cocktails or jazz musicians to complete the look. Don't forget to include some fun phrases like "flap your way over" or "join us at our secret party." With this theme, you can transport your guests back in time to an era of prohibition-era parties that were full of excitement and intrigue!
Parisian Romance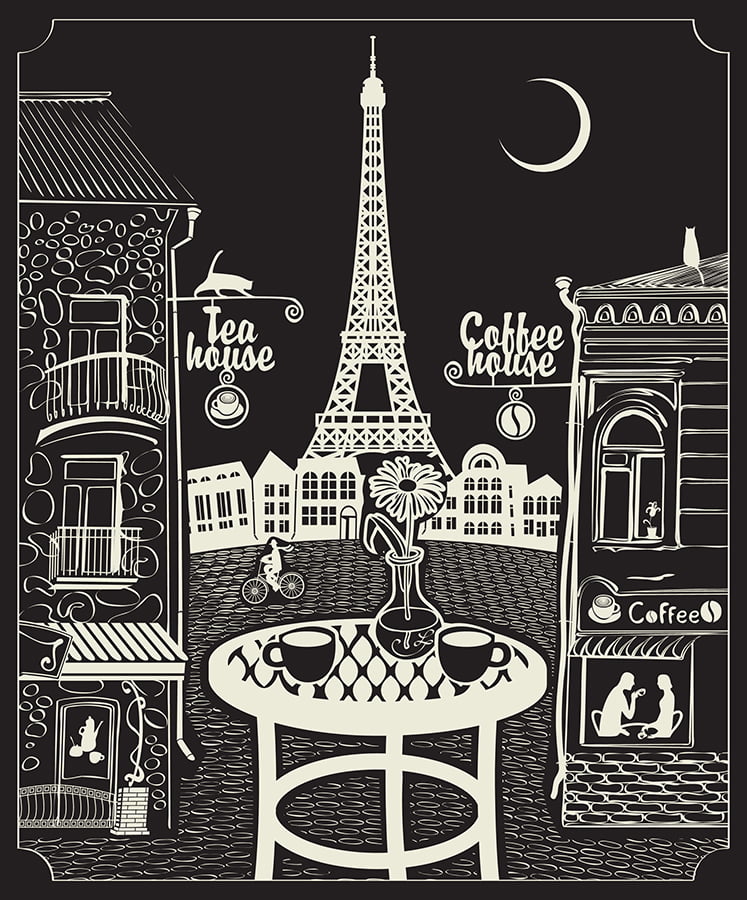 Use soft pink and gold colors, along with Eiffel Tower decorations, to create an elegant atmosphere. Incorporate French elements such as macarons and croissants into your dessert table for a sweet touch.
For the photo booth area, set up a backdrop that resembles the streets of Paris or use props like berets and baguettes for fun pictures. Play classic French music in the background to complete this dreamy theme that will transport you straight to The City of Love!
Superhero World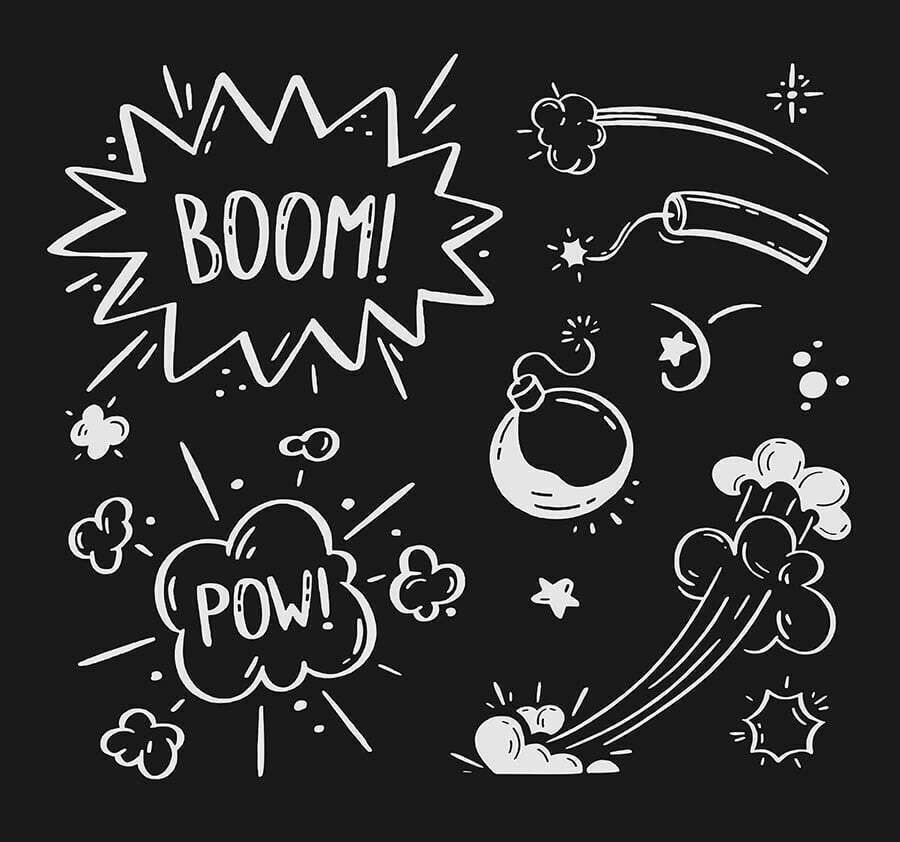 Use bold colors like red, blue and yellow to create an eye-catching backdrop. Draw comic book-style speech bubbles with phrases like "Pow!" and "Boom!" for added effect.
You can also draw cityscapes or skylines to give the impression that you're in a bustling metropolis where superheroes are needed most! Encourage guests to dress up as their favorite heroes or villains for an unforgettable night of crime-fighting fun!
Neon Lights Party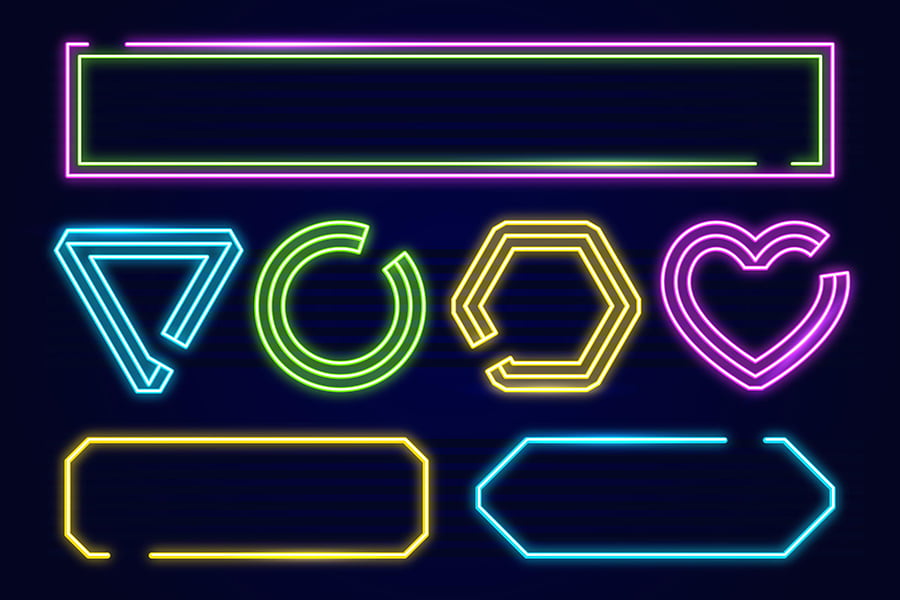 The bright neon colors will create an electrifying atmosphere that will make everyone feel alive. To achieve this look, use black chalkboard paint as the background and draw colorful neon shapes with fluorescent markers or chalks.
You can also add some glow-in-the-dark stars or stickers to enhance the effect of your design. For added fun, encourage guests to wear white clothes that will glow under the black light! This theme is perfect for birthdays, graduations, or any occasion where you want people to let loose and enjoy themselves in a vibrant setting!
Western Hoedown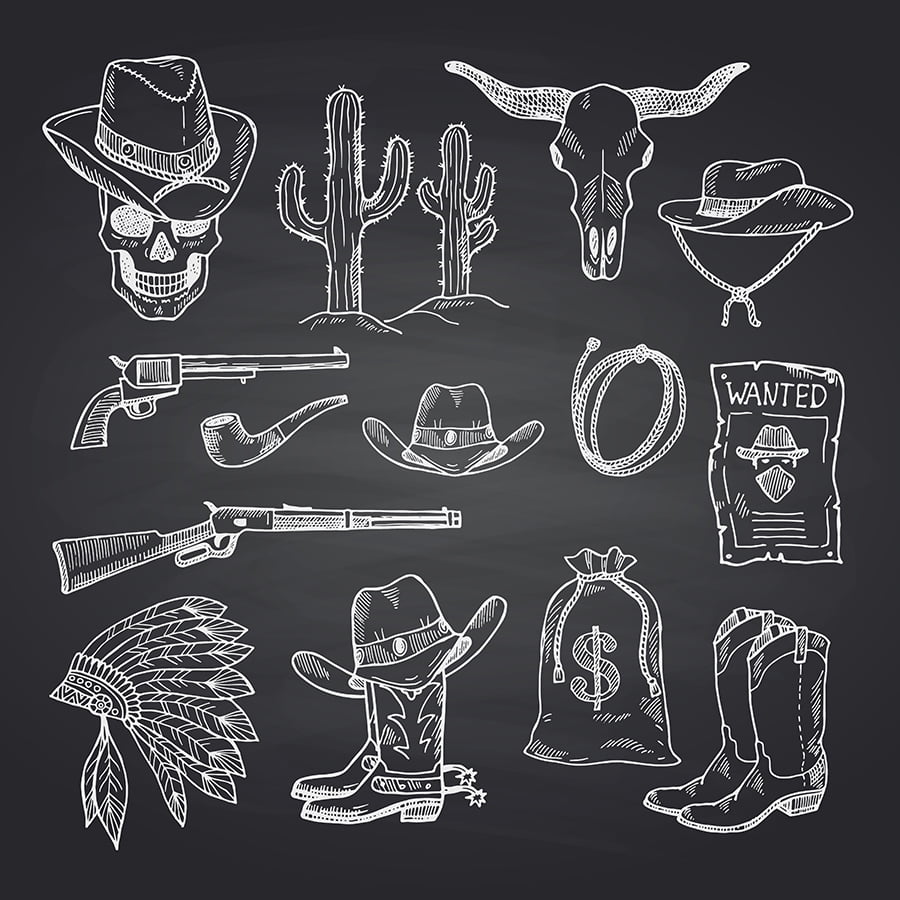 Decorate the chalkboard with cowboy hats, boots, horseshoes and cacti to create an authentic Wild West atmosphere. Use burlap tablecloths and mason jars filled with wildflowers as centerpieces for the tables.
Serve up some classic Southern dishes like BBQ ribs or fried chicken to complete the experience. Encourage guests to dress in their best denim jeans, plaid shirts and cowboy boots for an unforgettable night of line dancing under twinkling string lights!
Hawaiian Luau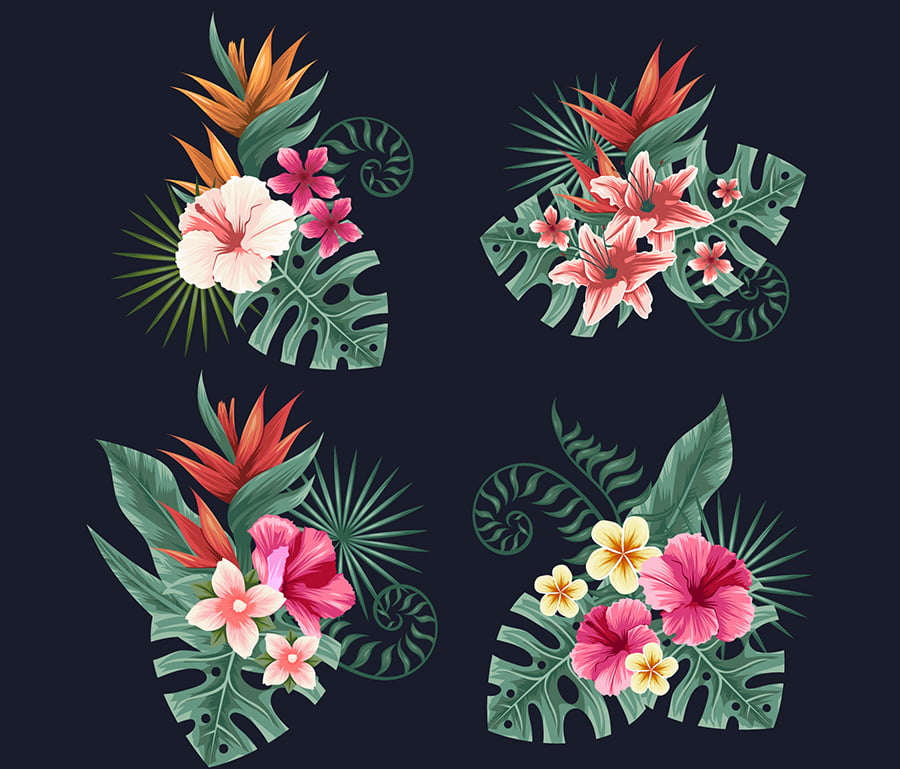 Decorate the chalkboard with bright colors, tropical flowers, and palm trees to create an island paradise. Add some tiki torches or lanterns for ambiance.
For food, serve traditional Hawaiian dishes like kalua pork and poi along with fruity drinks in coconut cups. Encourage guests to dress in their best floral prints or grass skirts for the occasion!
Candyland Sweets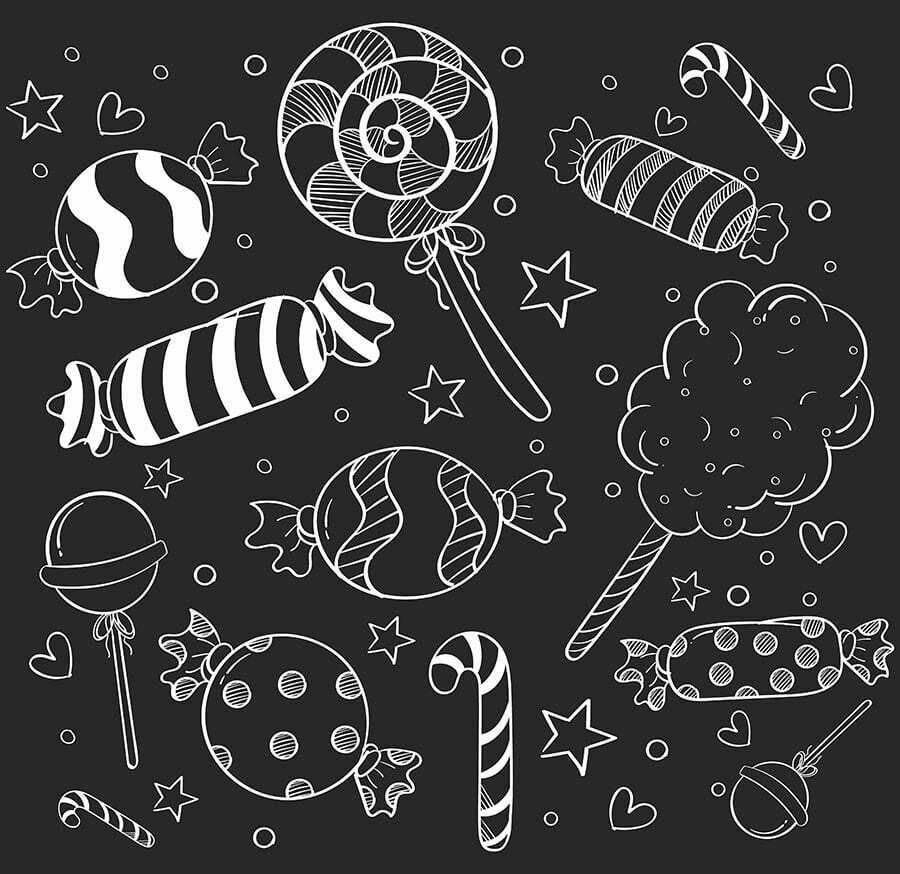 This theme can be achieved by using bright colors, candy-shaped designs, and whimsical fonts. You can also incorporate actual candy into the design by attaching lollipops or gummy bears to the board with glue dots or tape.
To take it up a notch, you could even create an oversized candy land game board on your chalkboard! Use pastel-colored squares to create spaces for students' names and add colorful arrows pointing towards different areas of the dance floor such as "cotton candy corner" or "chocolate fountain". With this sweet theme, your prom will surely be one that everyone remembers!
Arabian Nights
The rich colors, intricate patterns, and luxurious fabrics associated with this theme make for a truly magical evening. To create an Arabian Nights-inspired prom chalkboard, consider using deep jewel tones like emerald green or sapphire blue as your base color.
Add gold accents in the form of metallic lettering or glittery stars to give your board some extra sparkle. You can also incorporate elements like lanterns or palm trees into your decor to really transport guests to another world!
Winter Wonderland

To create this magical atmosphere, use white and silver decorations with touches of blue or light pink to mimic snow and ice. Incorporate elements such as snowflakes, icicles, and pine trees to bring the winter wonderland vibe to life.
For a more whimsical touch, add fairy lights or lanterns that resemble stars in the night sky. Consider using faux fur throws on chairs or benches for added coziness while dancing under twinkling lights in your own personal winter paradise!
Time Travel Adventure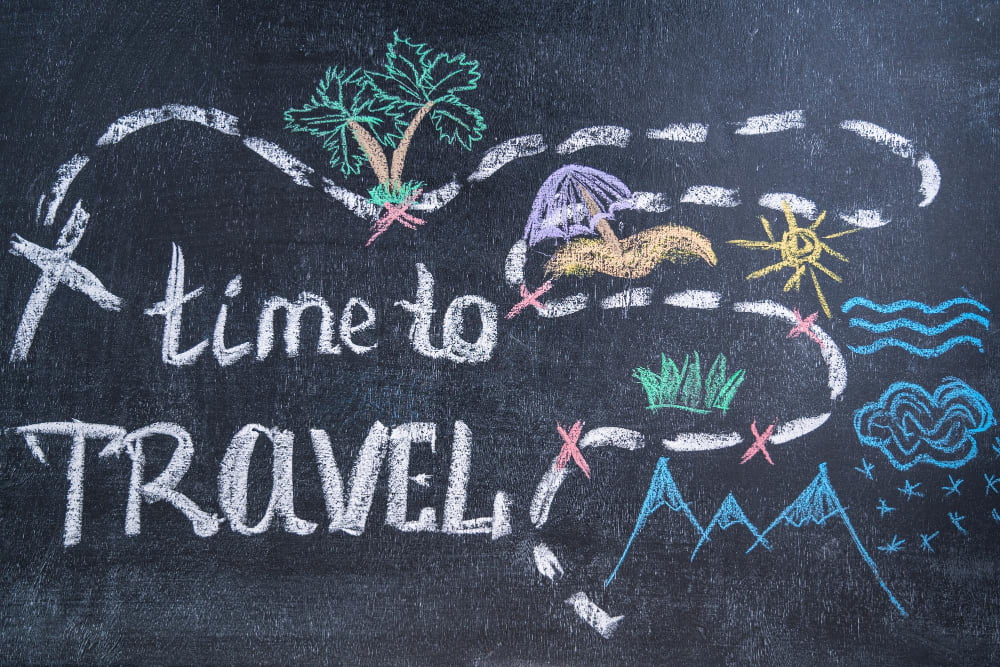 This theme allows for endless possibilities in terms of decor and costumes. You can transport your guests to any era or decade, from the roaring 20s to the groovy 60s or even into the future.
Use chalkboard signs with witty phrases like "Welcome Time Travelers" or "Watch Your Step: We're Entering A New Era". Decorate with vintage props such as old suitcases, antique clocks, and classic cars to set the mood for an unforgettable night of dancing through time!
Music Festival Fun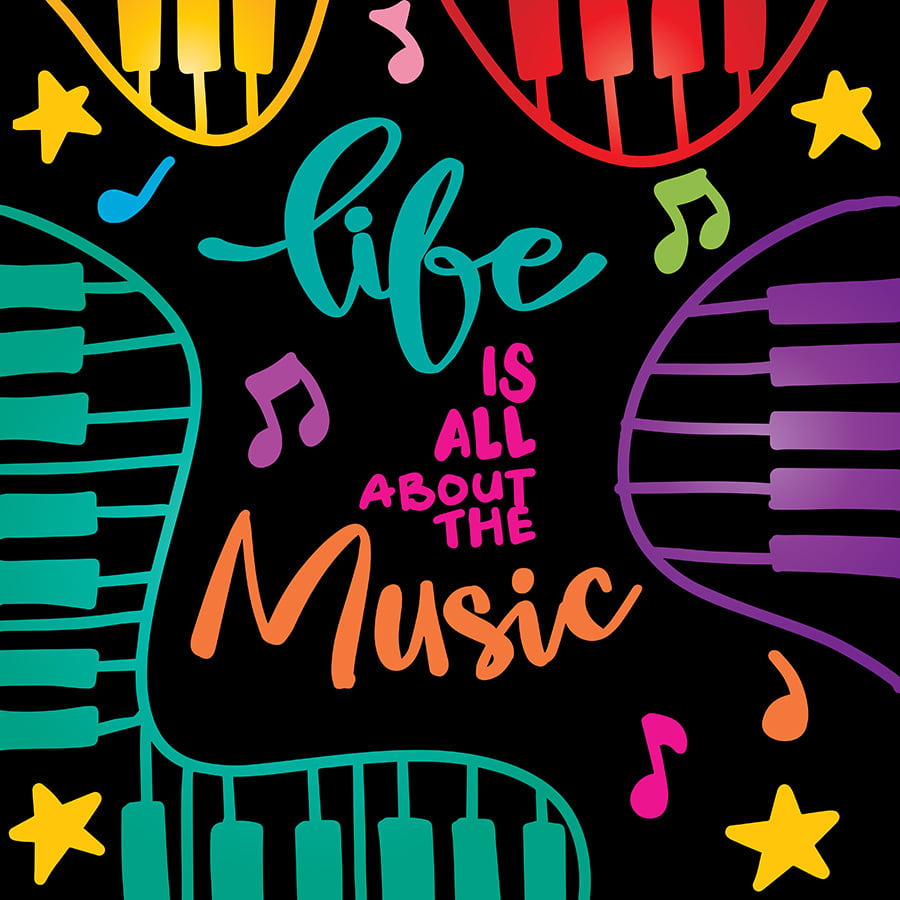 You can use bright colors and bold fonts to create a fun and lively atmosphere. Incorporate musical notes, instruments or festival-related images such as tents or stages to complete the look.
Don't forget to add some catchy phrases like "Let's dance all night" or "Good vibes only". This theme is perfect for those who want their prom night to feel like an outdoor concert experience!
Mardi Gras Magic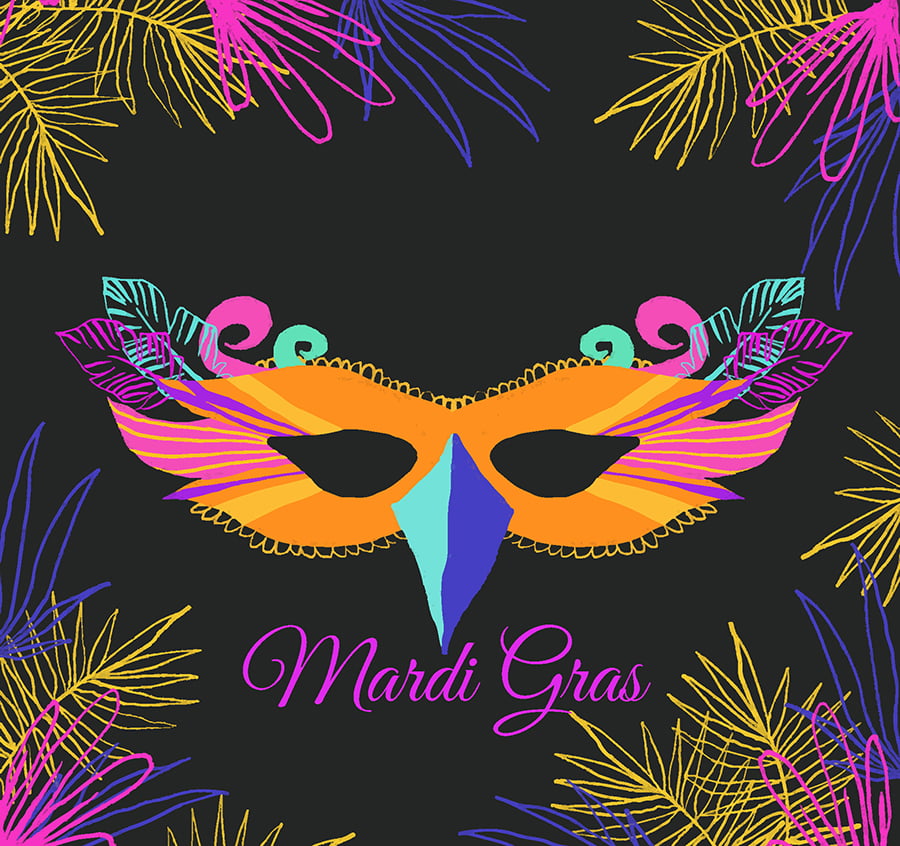 Use bright colors like purple, green, and gold to create a festive atmosphere. Incorporate traditional Mardi Gras symbols such as masks, beads, feathers or even jazz instruments into the design.
You could also add some New Orleans-inspired elements like fleur-de-lis or wrought iron patterns for an extra touch of authenticity. Don't forget to include some playful phrases in your design such as "Let the good times roll" or "Laissez les bon temps rouler".
With this theme you can really let loose and have fun with it!
Space Odyssey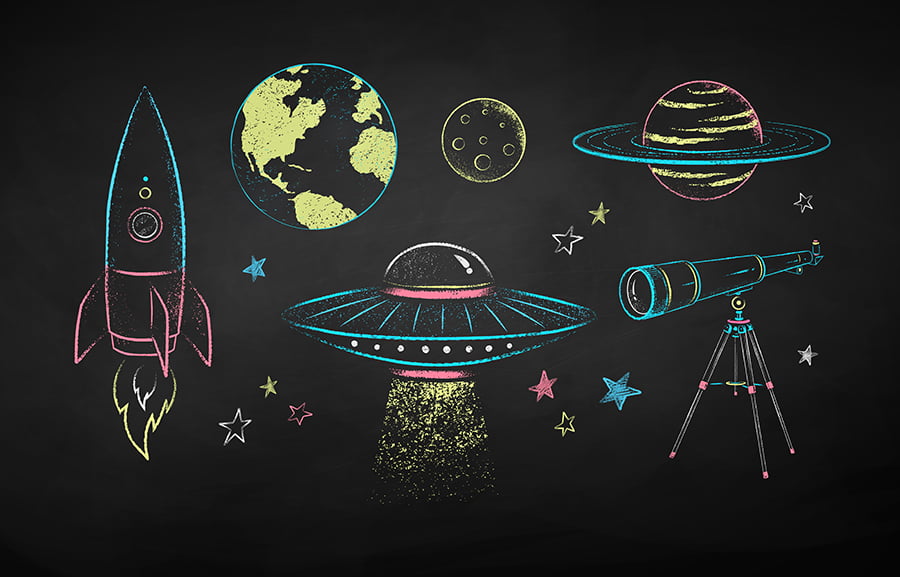 To create this theme, decorate the venue with stars, planets, and galaxies. You can use black tablecloths with silver or gold accents to represent space.
Hang twinkling lights from the ceiling to mimic stars in the sky.
For centerpieces, consider using astronaut helmets or rocket ships filled with flowers or balloons. You could also place glow-in-the-dark stickers on tables for an added touch of fun.
Encourage guests to dress up as their favorite sci-fi characters such as Star Wars Stormtroopers or Star Trek officers for a truly immersive experience.
New York, New York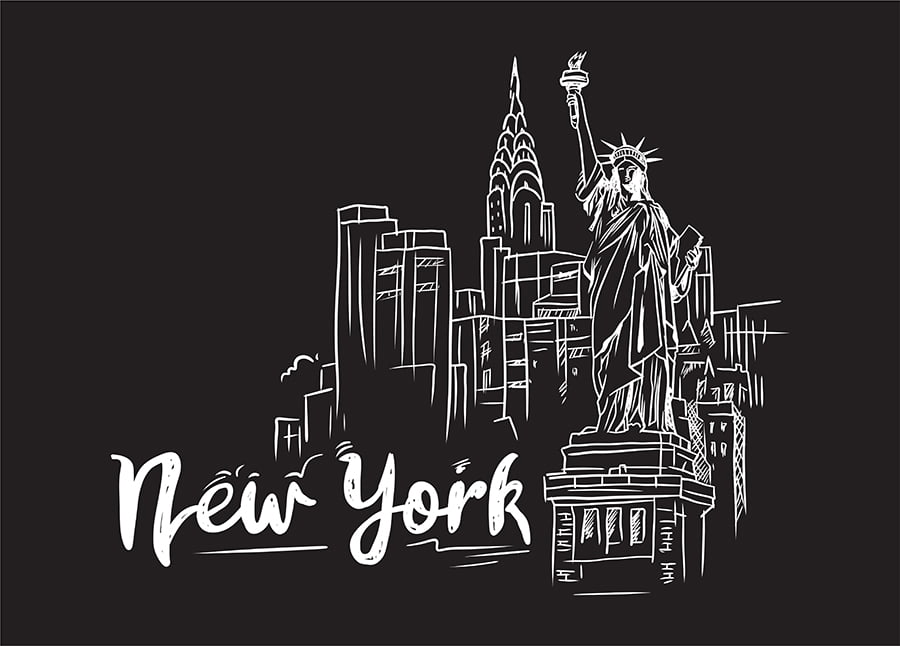 The city's iconic skyline and landmarks make for great inspiration when designing your prom chalkboard. You can incorporate the Statue of Liberty, Empire State Building or even the famous yellow taxis into your design.
Use black and white as your base colors to mimic the city's sleek aesthetic or add pops of bright yellow to represent its vibrant energy. Don't forget to include some Broadway flair with quotes from popular musicals like Hamilton or Wicked!
Liked reading this? Here's more: