Last updated on December 3, 2023
Dive deeper into this article because it's brimming with unique and inspiring prom decoration ideas that promise to transform a regular school event into an unforgettable celebration.
I'm delighted to share with you these 20 prom decoration ideas that I thoughtfully curated and artistically illustrated; I hope they inspire you and bring as much joy as they did to me while creating them.
Prom night is a magical experience, and the perfect decorations can make it even more memorable. Whether you're planning a traditional, modern, or themed prom, there are endless possibilities to create a stunning atmosphere.
From dazzling centerpieces and dramatic backdrops to creative lighting and unique photo booths, this article has got you covered. It will provide a variety of innovative and exciting prom decoration ideas that will not only match your theme but also create a captivating ambiance.
So, let's dive in to explore these ideas in detail and make your prom night unforgettable.
Hollywood Glam Theme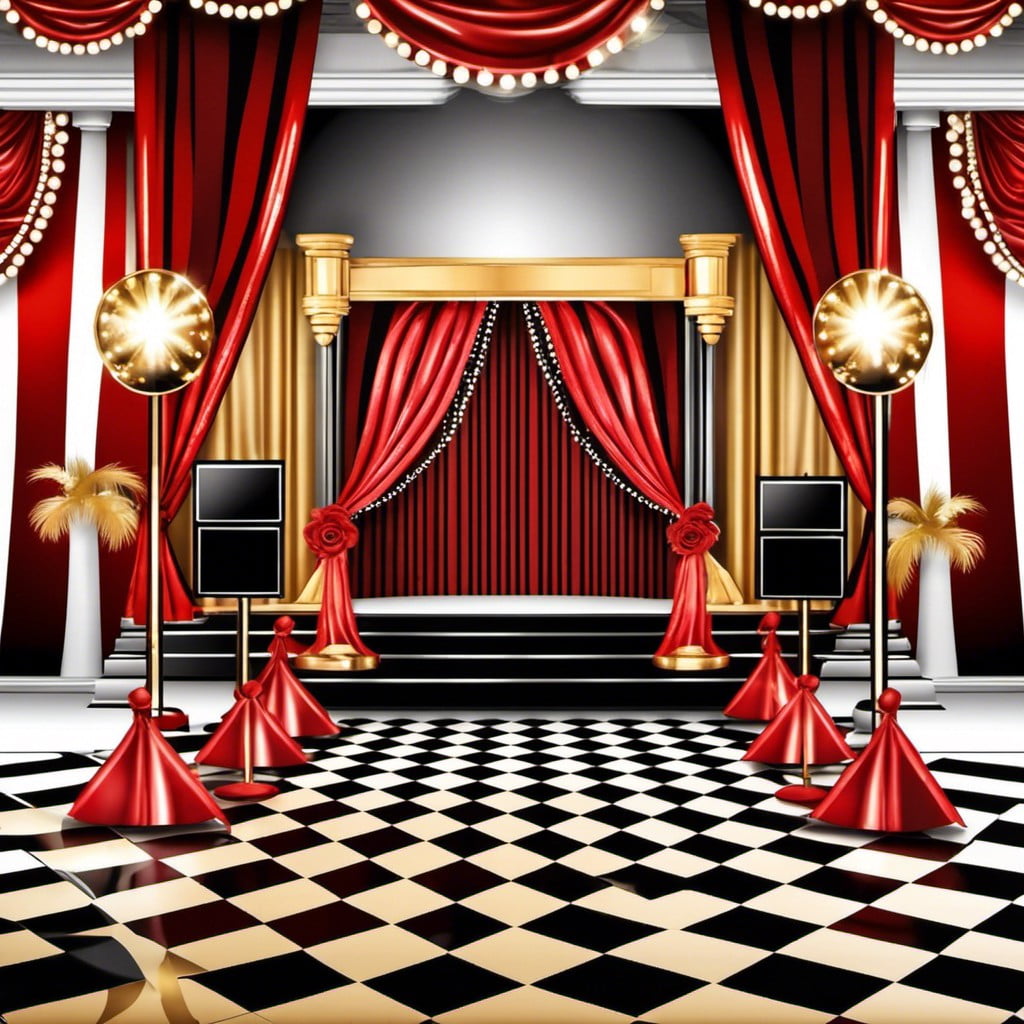 A red carpet is a quintessential accessory to recreate the extravagant, vibrant atmosphere of Hollywood. Feathers, sequins, and dramatic and oversized decorations add to the opulent vibe.
Opt for a palette dominated by reds, golds, and blacks to really make a splash. Life-sized cutouts of famous actors, classic movie posters, or a photo booth replete with Academy Award trophies only serve to enhance this theme.
Illuminate the venue with plenty of twinkling lights or crystal chandeliers to demonstrate the glitz and glamour associated with Hollywood. For a crowning touch, consider placing a faux Hollywood sign prominently in the venue.
Vintage Masquerade Style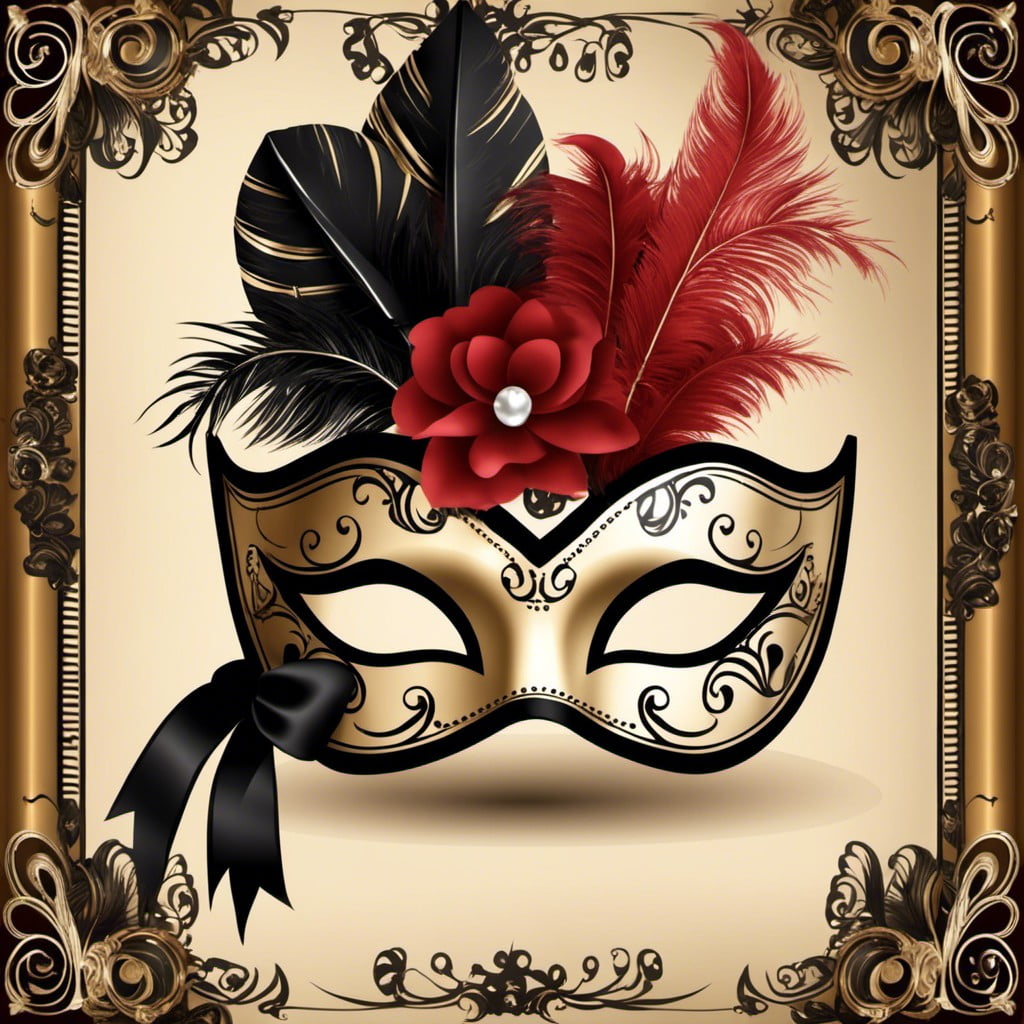 The embodiment of elegance and mystery, the vintage masquerade encapsulates a bygone era. Robust hues, ornate masks, and Venetian-inspired elements are the key focus.
1. Select a warm color palette, with emphasis on gold, burgundy, and black.
2. Use tall candlesticks, antique chandeliers, and candelabras for illumination to evoke an atmospheric lighting.
3. Include elements of baroque such as heavy gilded frames around mirrors and artwork.
4. Ornate masks can serve dual purpose as both decor and guest party favors.
5. Utilize fabrics like velvet and satin, with heavy drapes and plush rugs for opulence.
6. Feathered centerpieces, faux pearls, and vintage trinkets add a sense of extravagance.
7. An overabundance of roses in deep reds and purples provide the finishing touch to setting a lavish banquet table.
Enchanted Forest Decor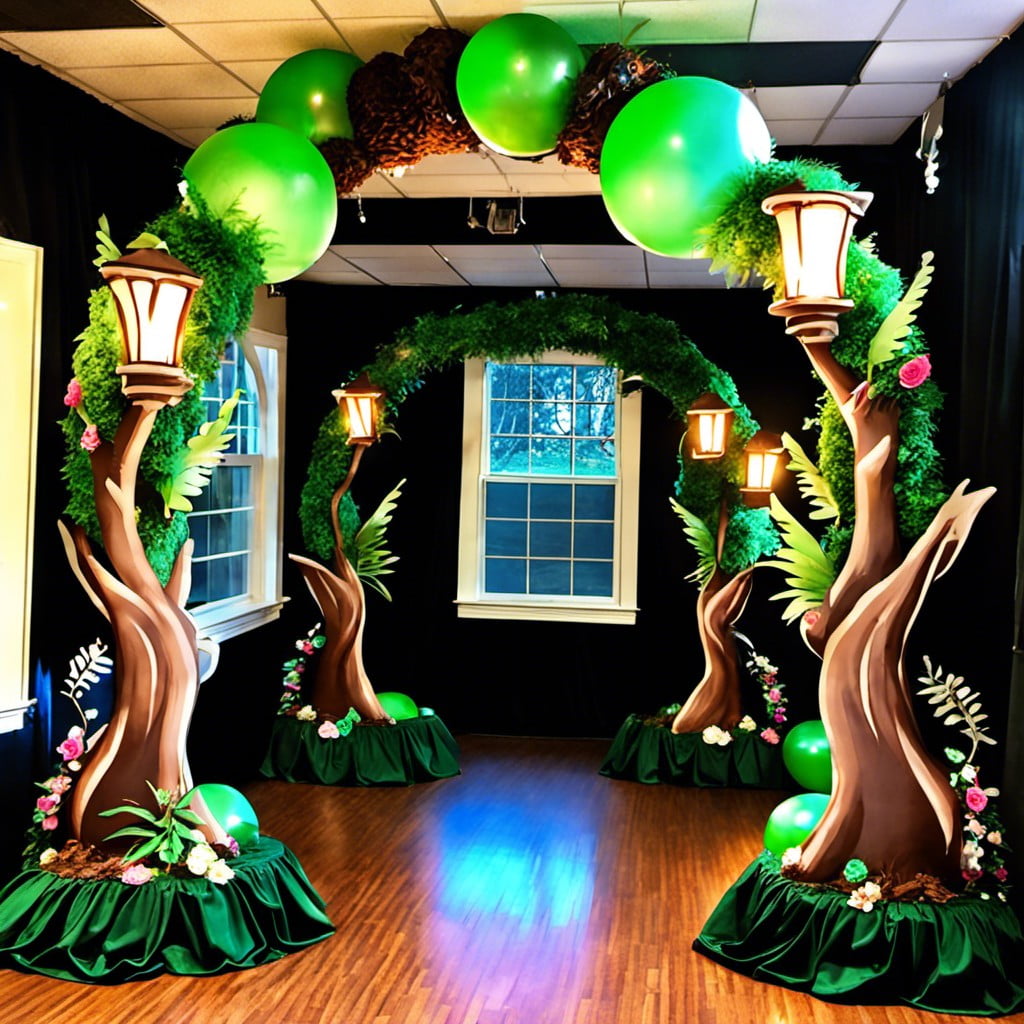 Creating an enchanted forest requires a careful blend of whimsical and natural elements. To echo the forest's lush, green landscape, use ample foliage, ivy, moss, and ferns, lining paths or draped as a canopy overhead. Artificial trees can also create an immersive environment if budget allows.
Incorporate fairy lights or lanterns for a mystical touch. They can be strung amongst the greenery or placed in jars, giving the illusion of twinkling fireflies. For the table settings, use wood slice chargers and floral centerpieces while rustic elements, like bark-textured candle holders, can further the woodland feel.
Use enchanted animal props like faux deer or squirrels for added charm. Birdsong or gentle, ambient forest sounds played in the background can increase the immersive aspect of the theme.
Finally, details matter. Subtle touches like moss-covered signage, butterfly decorations, and floral garlands can enhance the magical forest vibe.
Glittering Starry Night Theme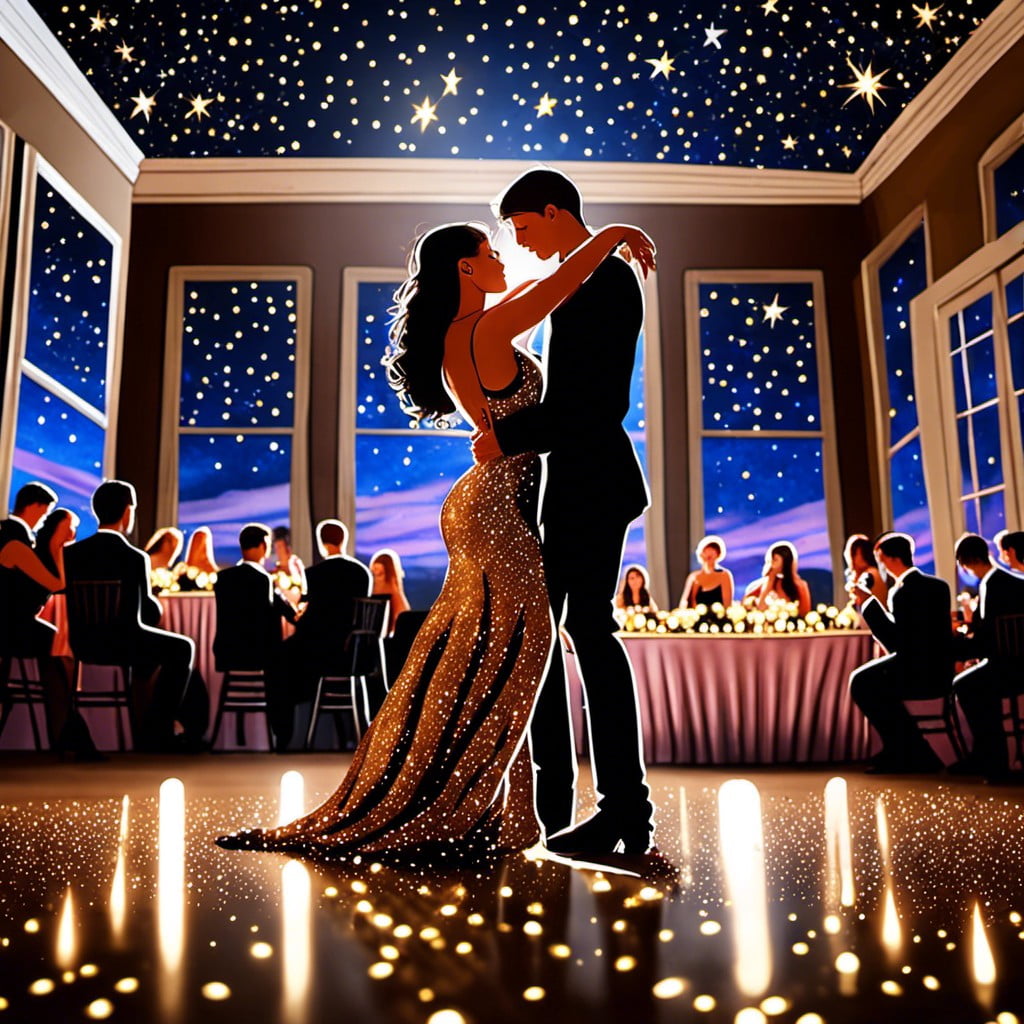 Creating this dazzling theme begins by focusing on lights and colors. Opt for dark shades, such as navy blues and blacks, combined with sparkles and twinkling lights to simulate the night sky overhead.
Decorate the ceiling with LED stars or glittery dangling decorations to enhance the celestial feeling.
Tables can be covered with midnight blue cloths sprinkled with silver star confetti.
Globe lanterns or fairy lights can create a magical atmosphere around the venue.
For the centerpieces, consider DIY luminaries made from glass jars filled with battery-operated string lights, or some simple yet elegant silver branches decorated with tiny LED lights.
In terms of wall decor, consider starry night backdrops or glow-in-the-dark galaxy murals.
You can also use cosmic-themed props, like an astronomer's telescope or a moon photobooth, scattered throughout the space for a fun, immersive experience.
The final touch? A dance floor lit to look like a starry night sky.
Be ready to dance the night away under the stars!
Under the Sea Decorations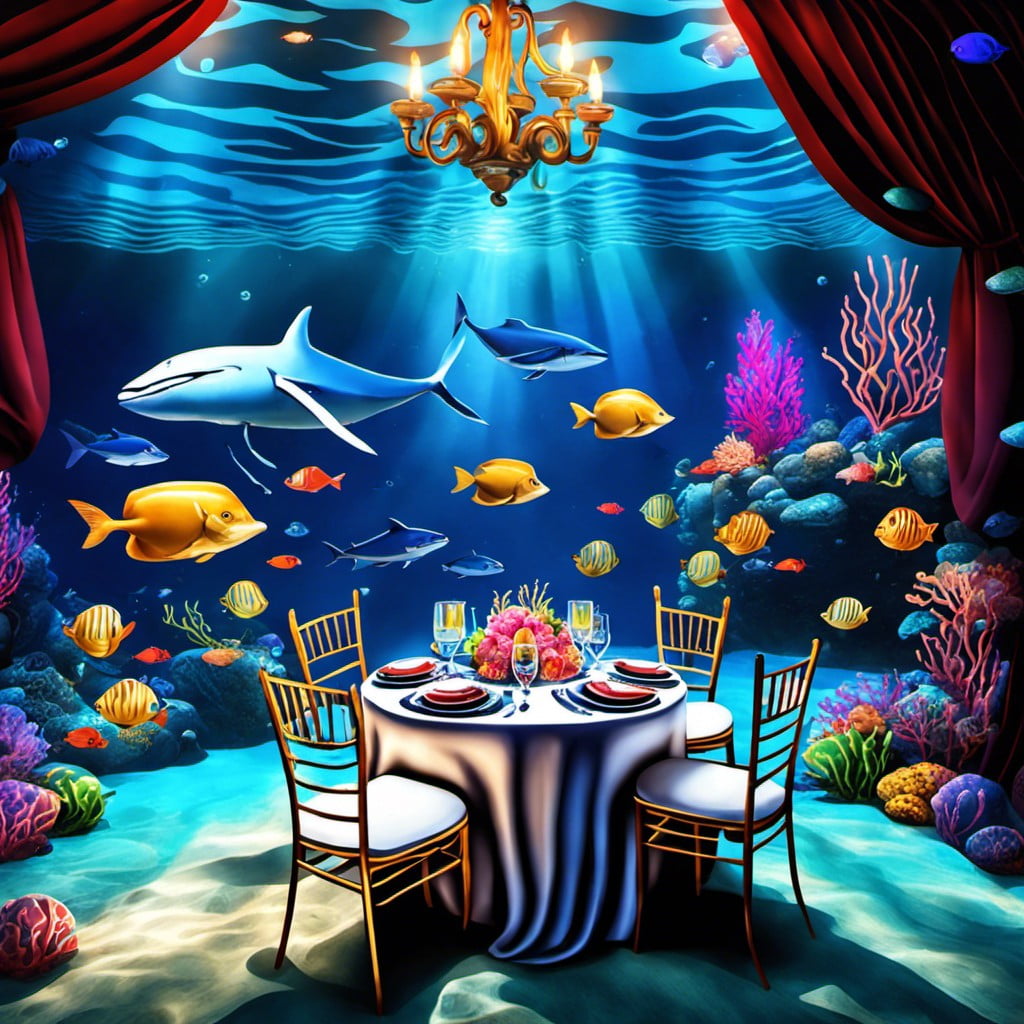 Dive into a mesmerizing world with ocean blue hues, luminous bubble-shaped balloons, and hanging seaweed made from streamers.
Spread out nets with faux starfish and shells, adding to the seaside ambiance.
Consider decorating tables with centerpieces that incorporate miniature fishbowls, complemented by sand and seashells.
Create coral reefs using colorful tissue paper and embellish the area with aquatic-themed props such as treasure chests or mermaid statues.
Lighting is crucial in this theme; try blue LED lights or projectors that emulate the effect of underwater ripples.
The idea is to transport attendees to an underwater paradise, teeming with mystery and beauty of the ocean's depths.
Fairytale Castle Theme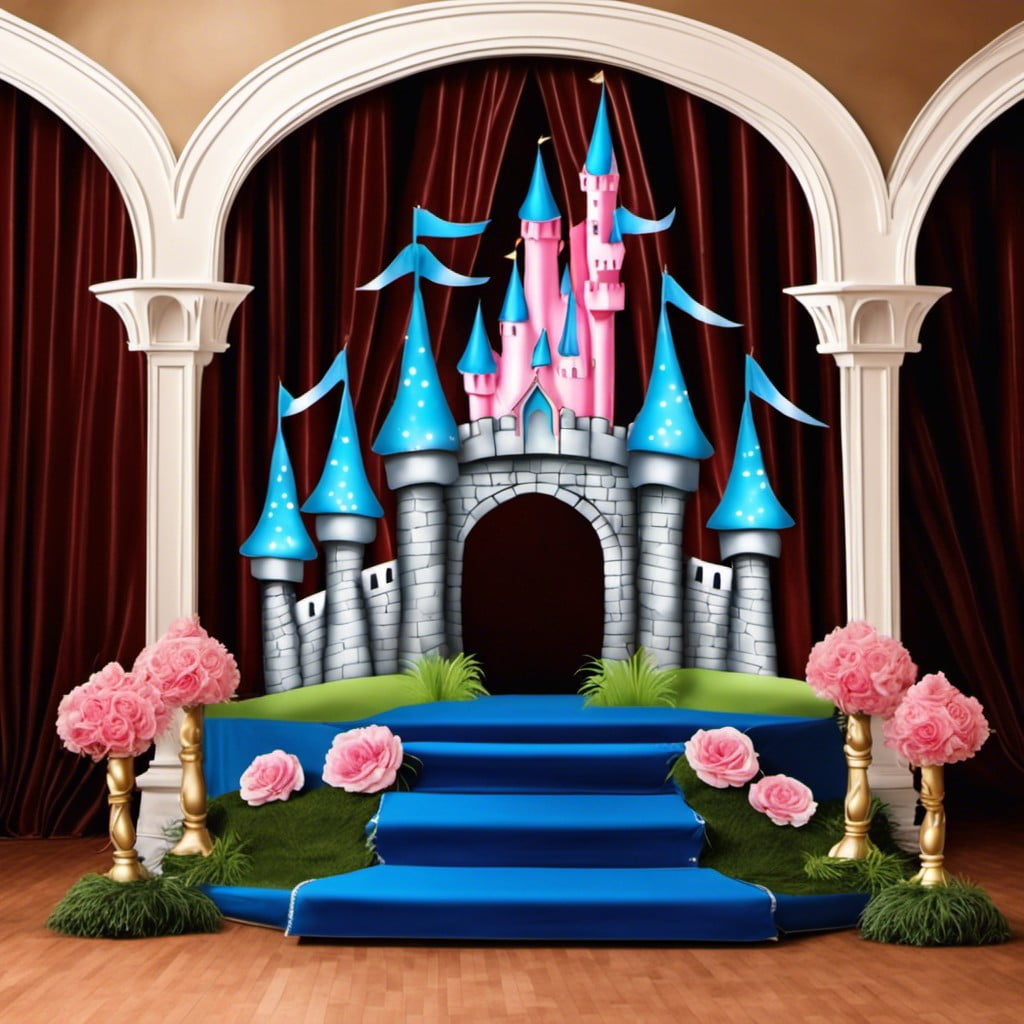 To give the venue a royal touch, start with large cut-out silhouettes or inflatables of castles. These serve as impressive focal points and photo backdrops. Use soft, flowing drapery in royal colors like purples, silvers, and golds along the walls for an immersive experience.
Transport everyone to a regal scene by hanging chandeliers. Include miniature versions as table centerpieces. Use golden charger plates and goblets to create a sense of authenticity. Elegantly bound faux parchment for menus or as name tags encourages the theme.
To achieve aesthetic brilliance, integrate fairy lights throughout your setting for a captivating ambiance. Bean bag ottomans and throne-like chairs for seating options add plush comfort melding well with the theme. For a magical pathway, line walkways with LED candles inside glass cloches.
Finally, incorporate whimsical elements – add Cinderella's carriage as a prop, drape tables with velvet cloths, or set out knight's armor around the venue. Live out the enchantment of a fairytale with these decor suggestions.
Futuristic Metallic Theme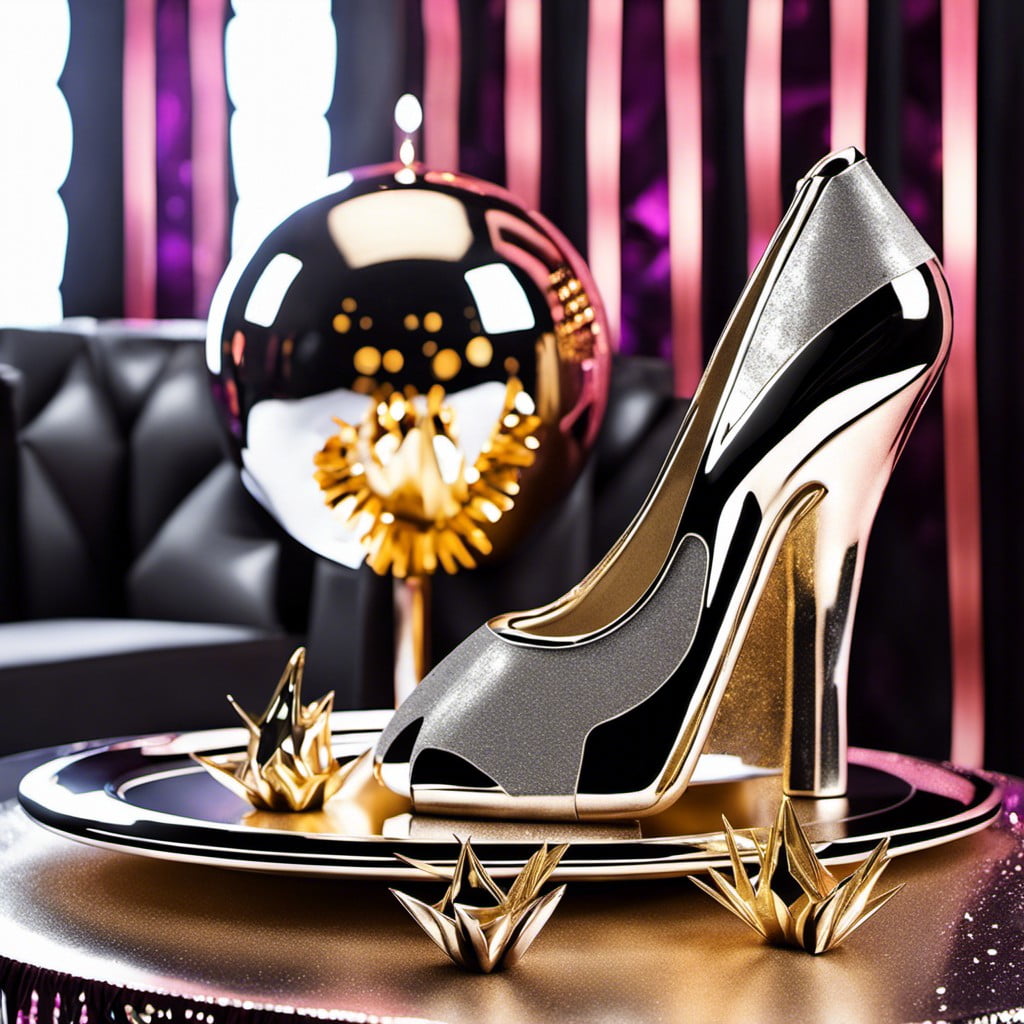 Opt for a look that's out of this timeline with a metallic sheen to emulate a sleek, spaceship interior. To start, choose a color palette such as silver, chrome, or iridescent hues. These colors can be featured predominantly in the tablecloths, chair covers, and backdrops.
Next, separate zones for different activities using LED screens or modern, structured furniture. Futuristic shapes like hexagons, circles, or even triangles could be used as central motifs.
Lighting is key for this theme. Use unusual fixtures such as LED strips or mood lighting with colors like neon blue or purple reminiscent of interstellar travel. Diffuse these with reflective surfaces or crystal-like structures for an ethereal glow.
Props can be digitalized. Holographic displays or touch screens displaying table plans or playlists instantly upgrade your technological appeal. Even a roving robot serving drinks and snacks wouldn't be too far out!
Finally, keeping a minimalist approach is vital. You want sophistication and modernity, not clutter. Go ahead and have fun bringing a little bit of tomorrow into today with this decor choice.
Parisian Eiffel Tower Theme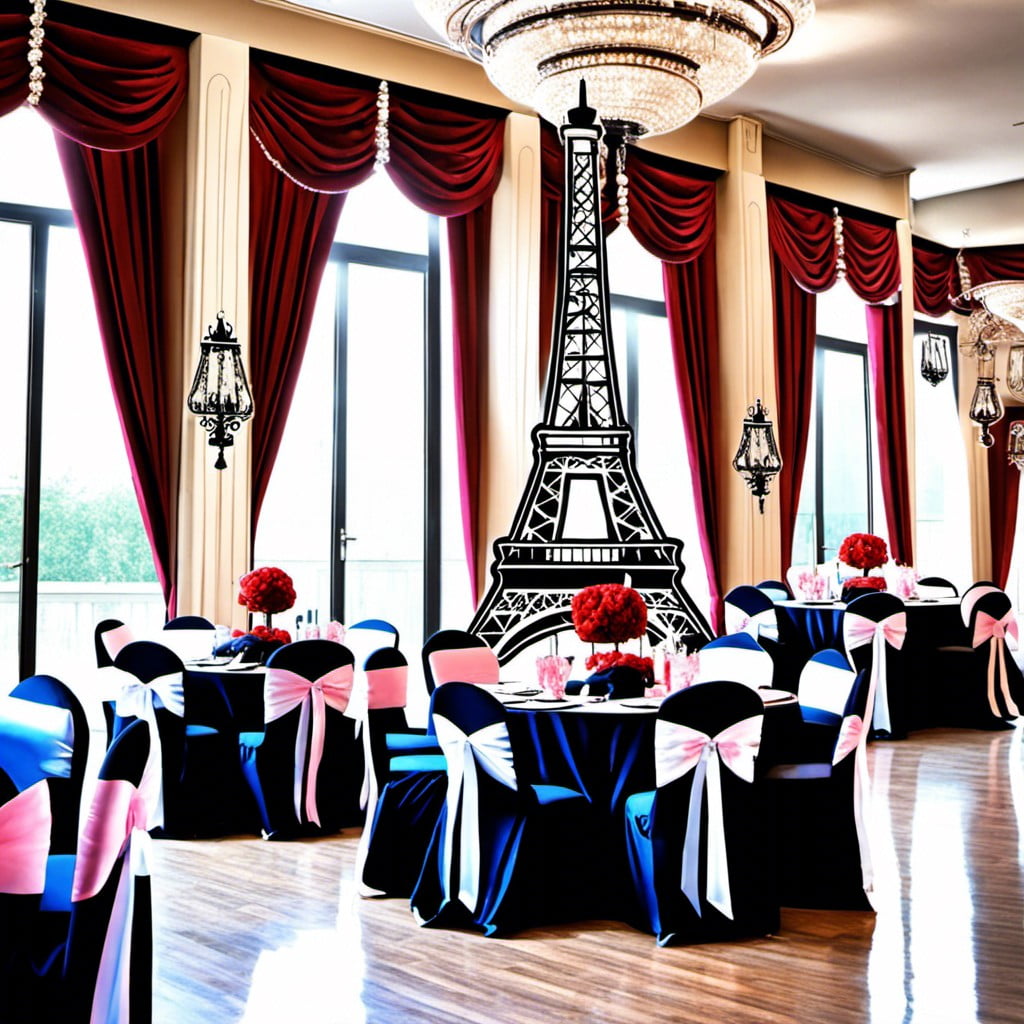 To create your captivating Parisian scene, start with a large Eiffel Tower replica as the focal point. It forms a stunning centerpiece that will immediately transport attendees to the City of Lights.
Drape tables with red, white, and blue tablecloths imitating the French flag. Hang romantic fairy lights overhead to resemble the twinkling lights of the iconic tower at night.
Chairs could be adorned with simple white covers and a blue or red sash. Black and white photos of Parisian scenes would complement the setting. Add a "café corner" with coffee and French pastries, and scatter French phrases on signage to complete the ambiance.
Decorate entrances with faux wrought iron gates and line pathways with small Eiffel Tower models. For a magical touch, a gentle fog machine can mimic the mysterious allure of a Parisian morning. Don't forget the French music playing softly in the background for an authentic experience!
Ice Palace Winter Wonderland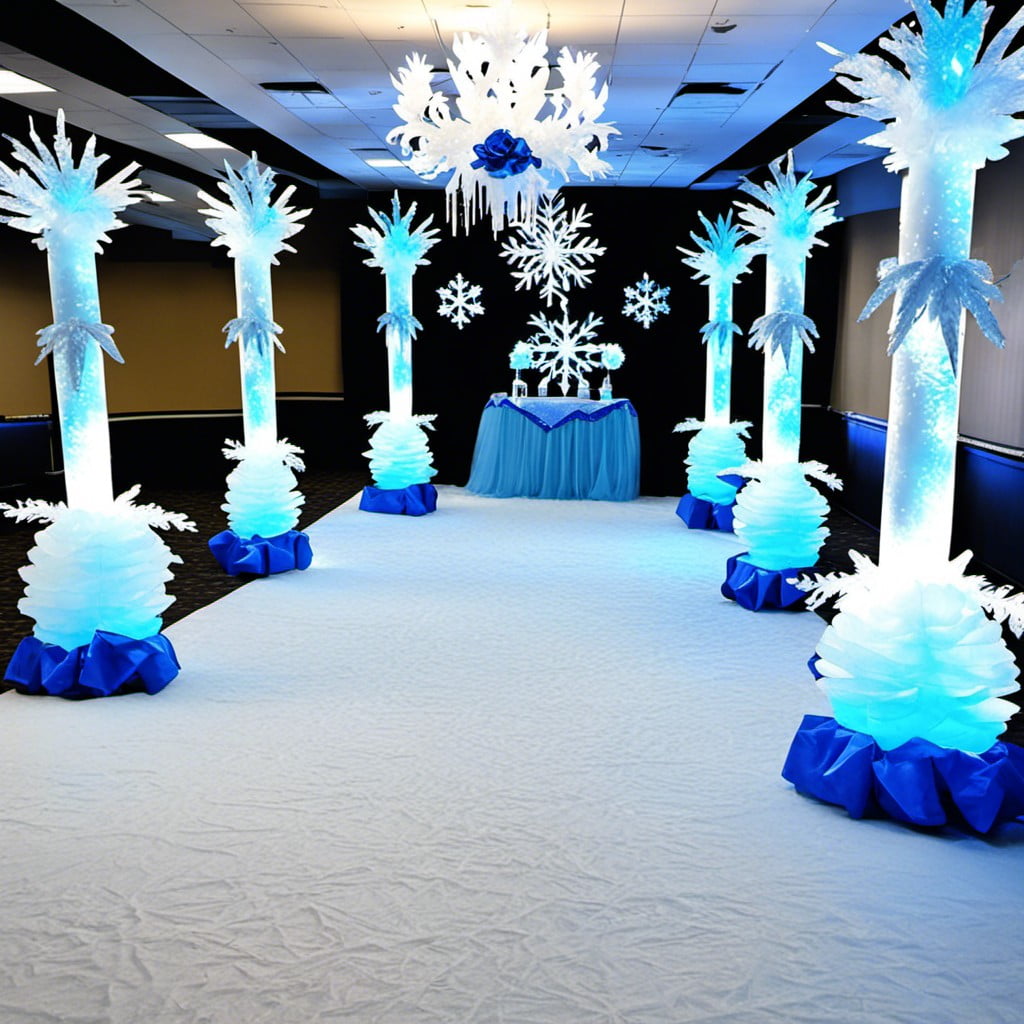 Creating an Ice Palace Winter Wonderland transports prom attendees into a magical snowy world. The key is to capture the frosty beauty of winter, paired with the elegance of a royal palace. Here are the primary features that should be considered:
1. Frosty Color Palette: Primarily concentrate on white and silver with hints of light blue. These colors not only set the tone for a winter wonderland but also create the illusion of a frosty palace.
2. Snowflake Decor: Include snowflake-shaped decorations, table centerpieces, wall hangings, and even projections on the ceiling.
3. White Drapery: Turn your venue into a winter palace by hanging white drapes, preferably made of gauzy material, to mimic falling snow.
4. Icicle Lights: Create starry ambiance with icicle lights hanging from the ceiling. White LED lights will not only provide gentle lighting but also lend a frozen effect.
5. Crystal Accents: Employ crystal decorations to replicate the look of ice. Crystal vases, chandeliers, glasses, and table accessories will enhance the sense of a frost-coated palace.
6. Faux Fur: Incorporate faux fur elements in seat covers, rugs, and as decorations to create a sense of warmth amidst the icy landscape.
Keep in mind, the goal of a successful Ice Palace Winter Wonderland theme is about balance – seamlessly blending cool elegance with cozy warmth. Now, that's a prom night to remember!
Tropical Hawaiian Luau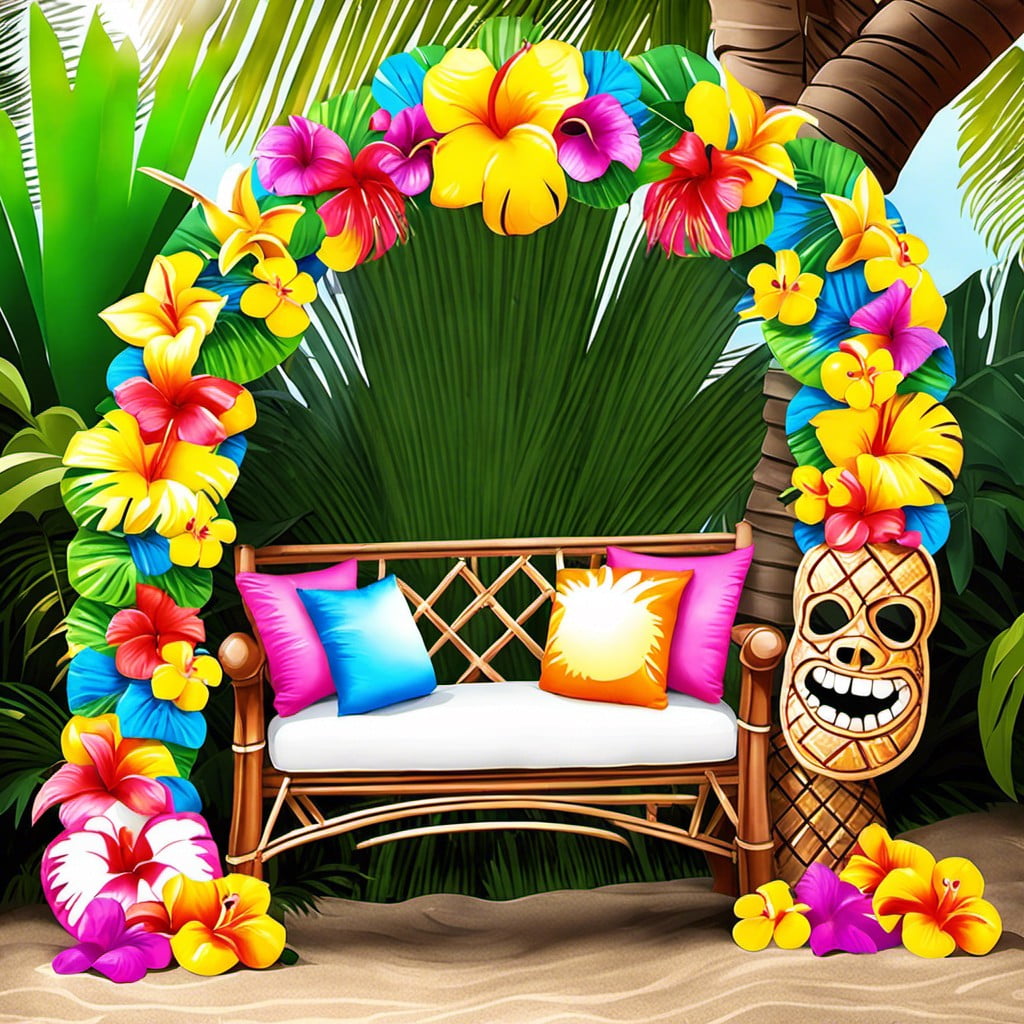 To bring a piece of paradise indoors, incorporate myriad vibrant colors and floral elements. Use palm fronds and bamboo accents to create an authentic ambiance.
Tables topped with bright tablecloths, tropical flowers as centerpieces, and coconuts serving as drinkware can effectively embody the luau spirit.
Festoon ceilings with paper lanterns and string lights draped in cascades, mimicking a beautiful Hawaiian sunset.
For an interactive component, consider a tiki bar stocked with fruity mocktails and snacks like pineapple skewers or coconut shrimp.
At the entrance, greeting guests with faux-lei necklaces both adds a fun, welcoming touch and helps set the mood right away.
Interactive hula-hoop or limbo contests can keep the partygoers engaged.
Remember, the key to a successful luau is ensuring the décor is as jovial and lively as the Hawaiian spirit itself!
Roaring 20's Gatsby Style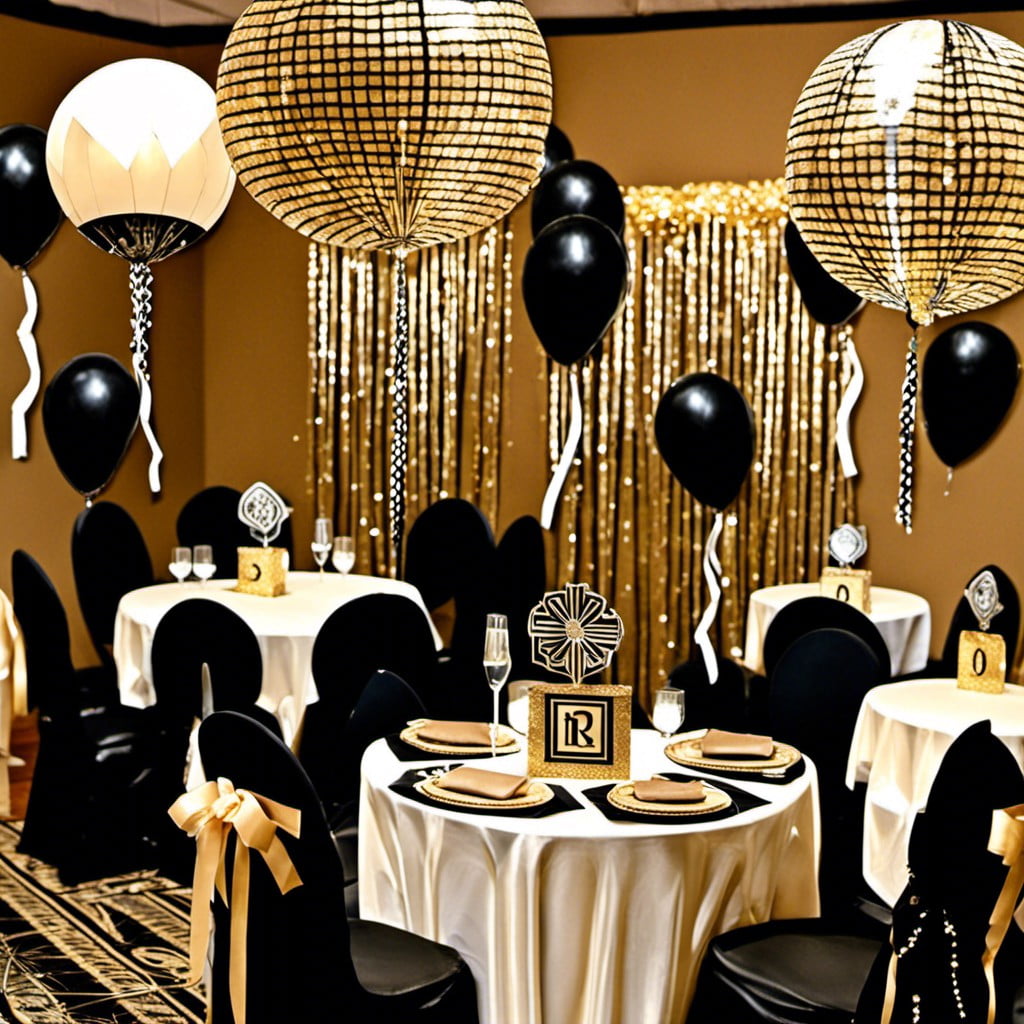 With its vintage charm, opulence, and sophistication, this style takes you back to the glitz and glam of the jazz age.
Key factors to incorporate are the high contrast black and gold palette, lavish crystal chandeliers, glittering tablecloths, feather boas, and oversized champagne glasses.
Consider a speakeasy-inspired corner for serving cocktails.
Don't shy away from incorporating art deco patterns into your invitation designs and backdrop banners.
The right setting can recreate the allure of speakeasies and cosy jazz clubs, making this a perfect choice for a memorable prom night.
Remember, it's all about the mood, so invest in mood lighting with table lamps, candlesticks, and fairy lights.
Finally, to make the event more authentic, you may even encourage guests to opt for flapper and dapper attires.
Disney Inspired Theme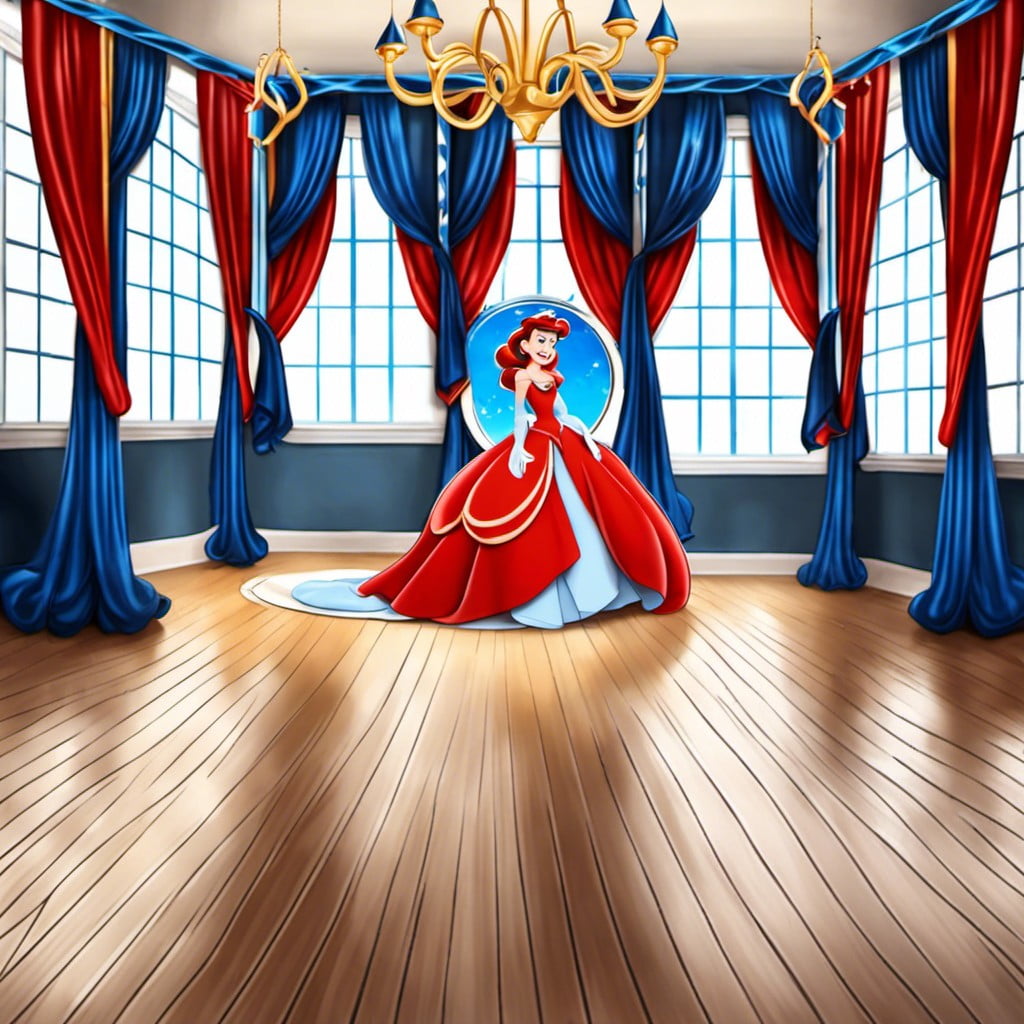 Creating an immersive experience is key. The beauty of a Disney theme is in its diversity; it can range from the classic fairy tales such as Cinderella and Snow White to the adventurous journeys in Moana and Pirates of the Caribbean.
Here are a few specific ideas:
Props – Using life-sized cardboard cutouts of your favorite characters can add a touch of fun.
Colors – Every Disney movie tends to have a specific color palette. Incorporate the same in your streamers, balloons, tablecloths, and invitation cards.
Background Music – A playlist comprised of Disney's greatest hits keeps the theme relevant while providing an enjoyable background score.
Lighting – Employ theatrical lighting methods or projections to boost the magical feel.
Table Centerpieces – Design them to mimic iconic elements from selected films.
Costumes – Encourage attendees to dress up as their favorite Disney characters, adding an interactive facet to the theme.
Photo Booth – A backdrop related to a popular Disney moment can result in memorable photos. Remember to accessorize it with fun Disney-themed props!
Lastly, maintain a balance of sophistication and whimsy to ensure a memorable and enjoyable prom night.
Moroccan Lanterns and Rugs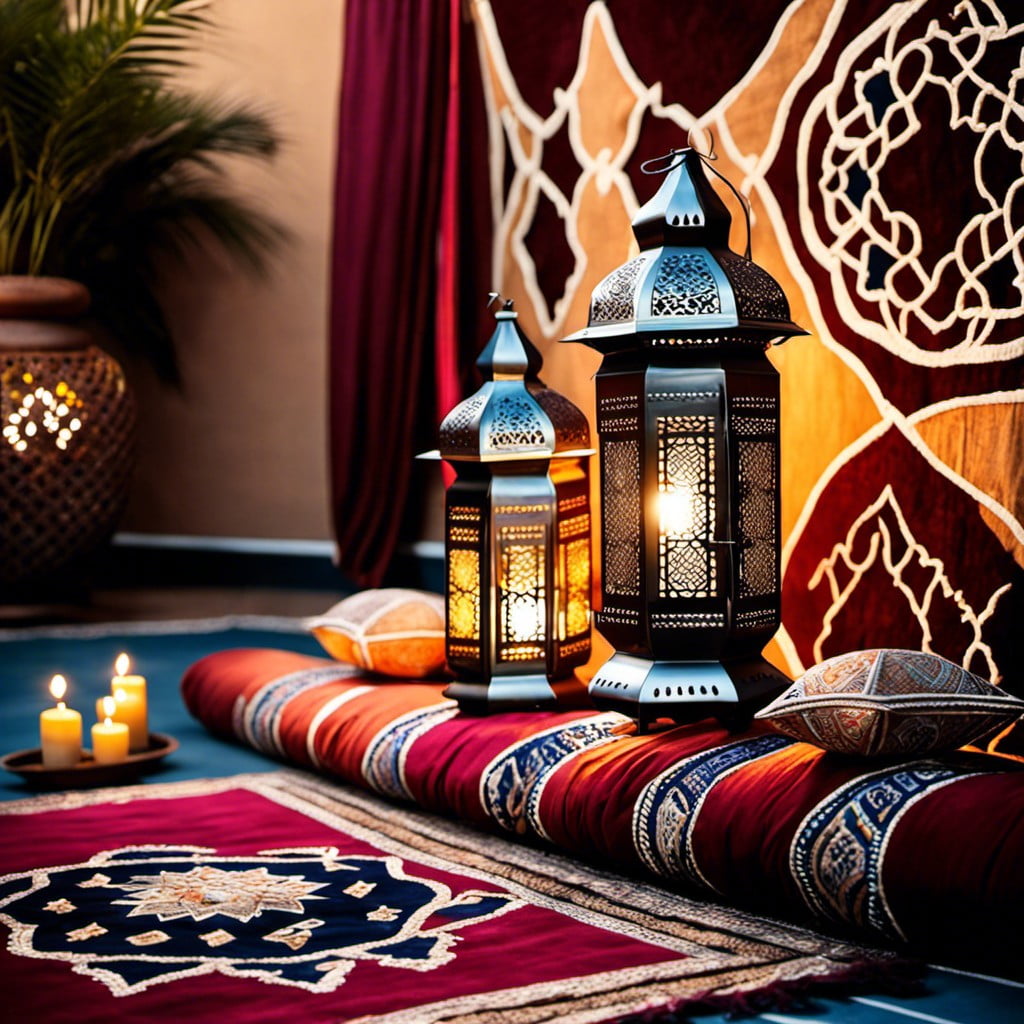 Drawing inspiration from the exotic culture of North Africa, this theme immerses attendees in the rich textures and vibrant colors of Moroccan decor. Regal, ornate lanterns, often made of iron or brass and adorned with intricate patterns, cast moody shadows when filled with flickering candles. They can be hung, placed on tables, or spaced out on floors for a genuinely enchanting atmosphere.
Rugs play a significant role in emulating a Moroccan Bazaar. Traditional rugs, elaborate kilims, and fluffy Beni Ourain rugs all bring authenticity while adding warmth and comfort. Choose rugs bursting with color and texture, featuring geometric shapes or tribal motifs to enhance the visual experience.
Vibrant-colored cushions and throw pillows, too, can be strewn around to add to the inviting, relaxed ambiance. Consider seating guests on large floor cushions around low tables for an authentic experience.
The idea is creating an atmosphere which is not just visually stimulating, but also encourages interaction and engagement through the relaxed, cozy style of the setting. This enhances not only the aesthetic appeal but also the comfortable, intimate feel of the prom.
Romantic Rose Garden Theme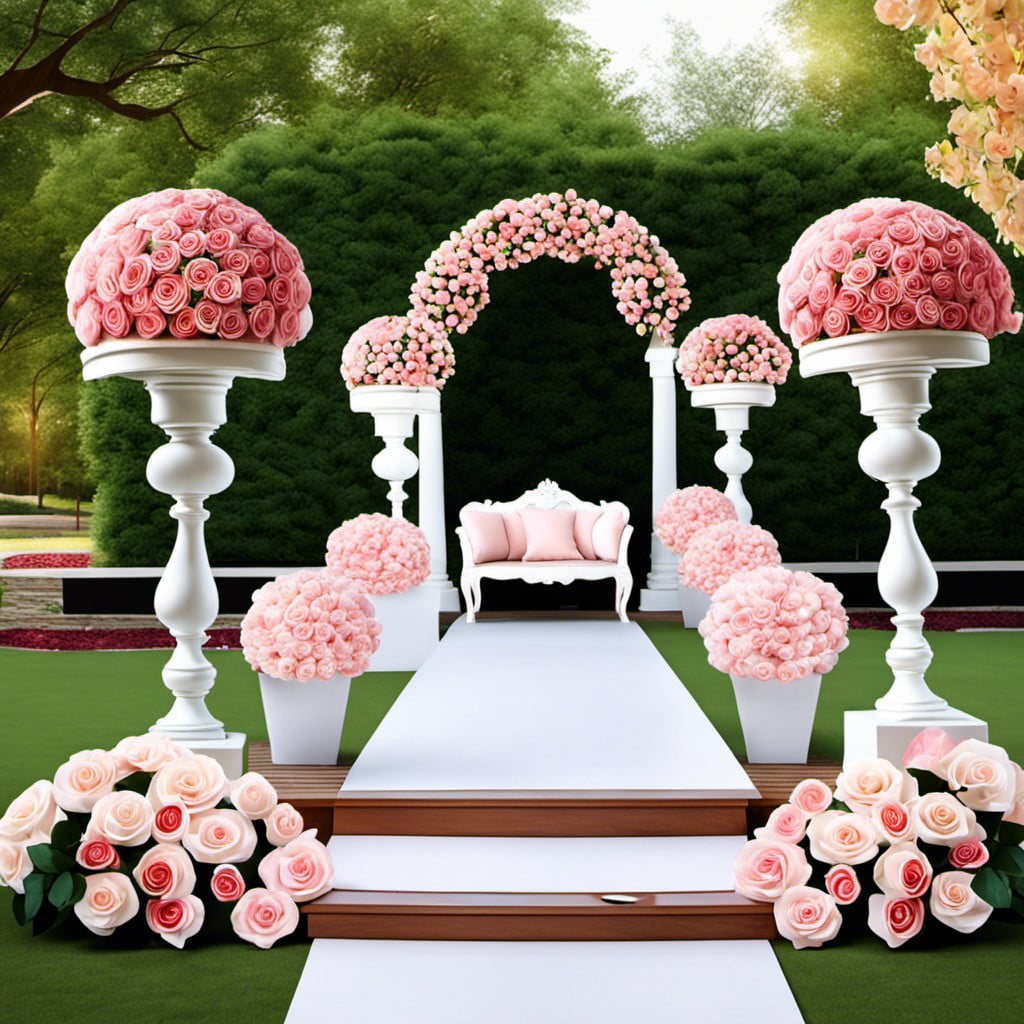 Bright florals are a given for this theme. Select shades of pink, white, and red roses as these are not just captivating but epitomize romance.
Incorporate rose petals into the table setting or sprinkle them on paths leading up to the event for a welcoming ambiance.
For a more dramatic effect, opt for flower walls – they make memorable backdrops for photos.
Create a 'secret garden' look with intertwined ivy or fairy lights draped around pillars, railings, or trees.
Use classic white tablecloths complemented by rose-centric centerpieces for an intimate setting.
Vintage birdcages filled with roses can make interesting decorative elements.
Ensure soft lighting by using tea-light candles in patterned lanterns or glass jars.
Pair with white or blush drapes for a dreamy effect.
Do not forget about fragrance – rose-scented candles or diffusers can deepen immersive experience.
Combine rose-themed invitations and table settings to bring the garden indoors and create a consistency in décor.
From rose-print napkins, seat covers to rose-shaped chocolates, bring in subtlety to favor bags and refreshments.
Neon Glow in the Dark Theme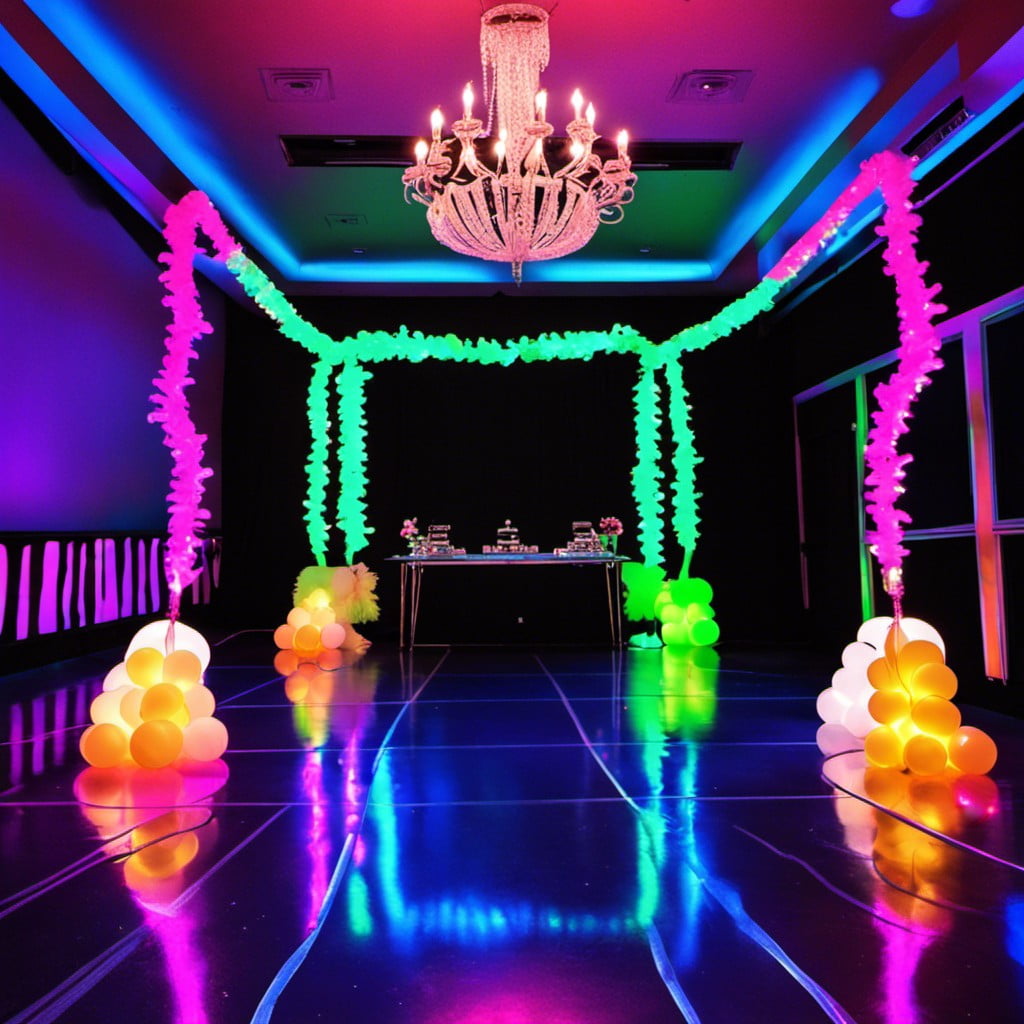 In line with the trend of all things luminescent, this theme encapsulates cool hues and vibrant pigments that bring life to a dark room. Utilise the power of neon lights and glow-in-the-dark accessories to create an aesthetically pleasing, visually stunning atmosphere.
Here are a few suggestions:
Glow Stick Chandeliers: Craft stunning glowing ornaments that hang beautifully from the ceiling. They emit a delightful speckled neon light, enveloping the room in different colors.
Luminous Balloons: Fill transparent or white balloons with neon glow sticks for added impact, and place them around the room.
LED Furniture: Incorporate LED tables and chairs that emit a soft glow, adding an extra dimension to the aesthetics.
Neon Signage: Use neon letters or signage to display cheeky phrases or insightful quotes, which act as focal points in your decor setup.
Luminescent Table Settings: Opt for glow-in-dark cutlery and glassware. A tablecloth with reflective textures can enhance the glow.
Fluorescent Face Paint: Encourage attendees to use which glows under a blacklight. This creates an interactive and engaging experience.
Always remember to ensure there is the right balance between the darkness and the glow, to create an ambient setting reminiscent of an irresistible neon glow in the dark world.
Alice in Wonderland Style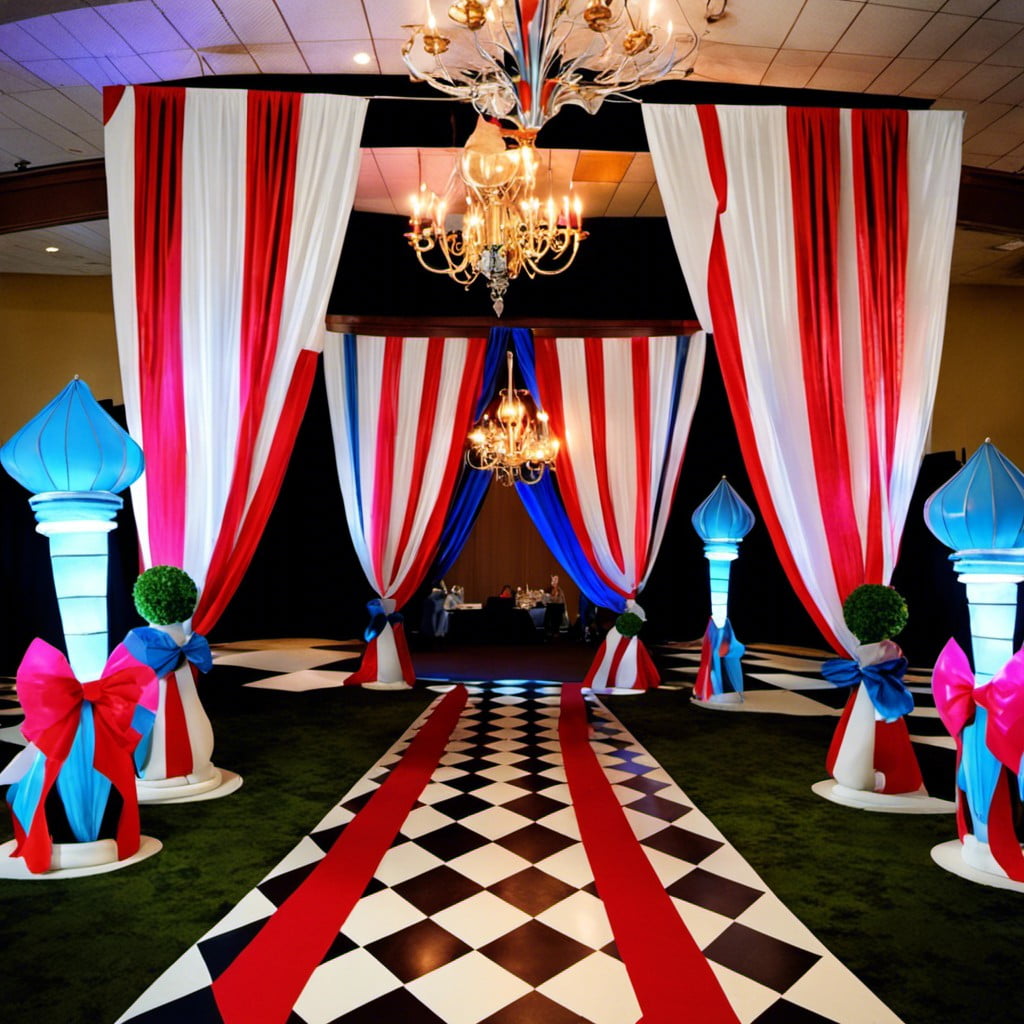 Capturing the whimsical nuances of this theme demands creativity. Plentiful use of mismatched teacups, multi-color roses, and oversized playing cards can create an environment that screams whimsy.
Checkerboard floors, mixed with table settings scattered with rabbit-themed napkins, can further enhance the atmosphere.
Remember, folding paper into shapes of hearts, clubs, diamonds, and spades makes a cheap but effective wall décor.
The key to imitating the chaotic charm of Wonderland is the courageous mixture of mismatched elements, bold colors, and exaggerated proportions; there's no limit to your imagination.
Rustic Barnyard Theme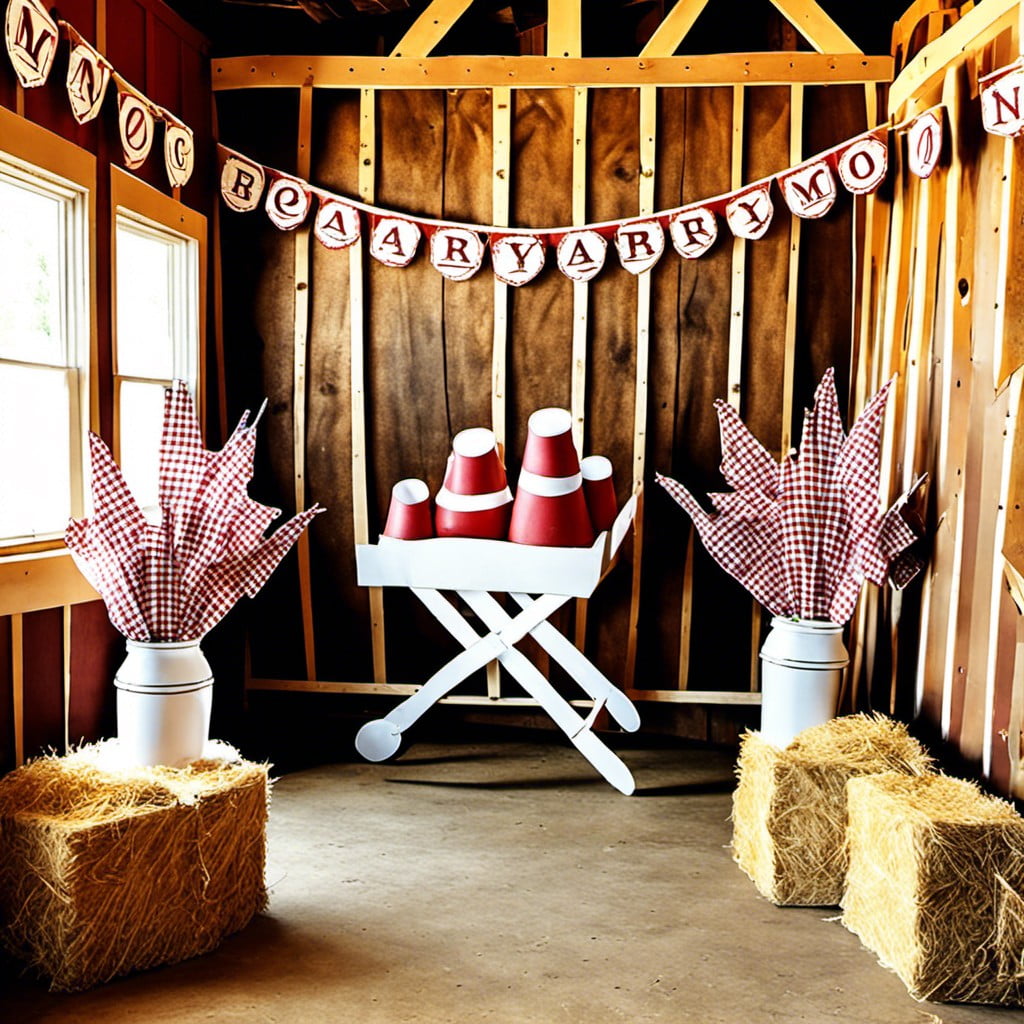 To execute this theme effectively, selection of the ideal location will play a pivotal role. Traditional barns or farmhouses can add authenticity, however, non-traditional venues can be transformed with proper decorations.
Use rustic elements such as hay bale seating, wooden signage, and string lighting. Incorporate country-inspired decor like gingham tablecloths, mason jar floral arrangements, and wildflower boutonnieres.
Enhance the ambiance with a live country band or bluegrass playlist. For food and beverage, consider a BBQ buffet and a lemonade stand. Interactive stations such as a s'mores bar or horseshoe tossing game could also be a fun addition; they not only act as decoration but also provide entertainment.
Remember, the aim is to create an atmosphere of laid-back rural charm, married with the vivacious fun of prom night.
Candyland Sweet Treats Theme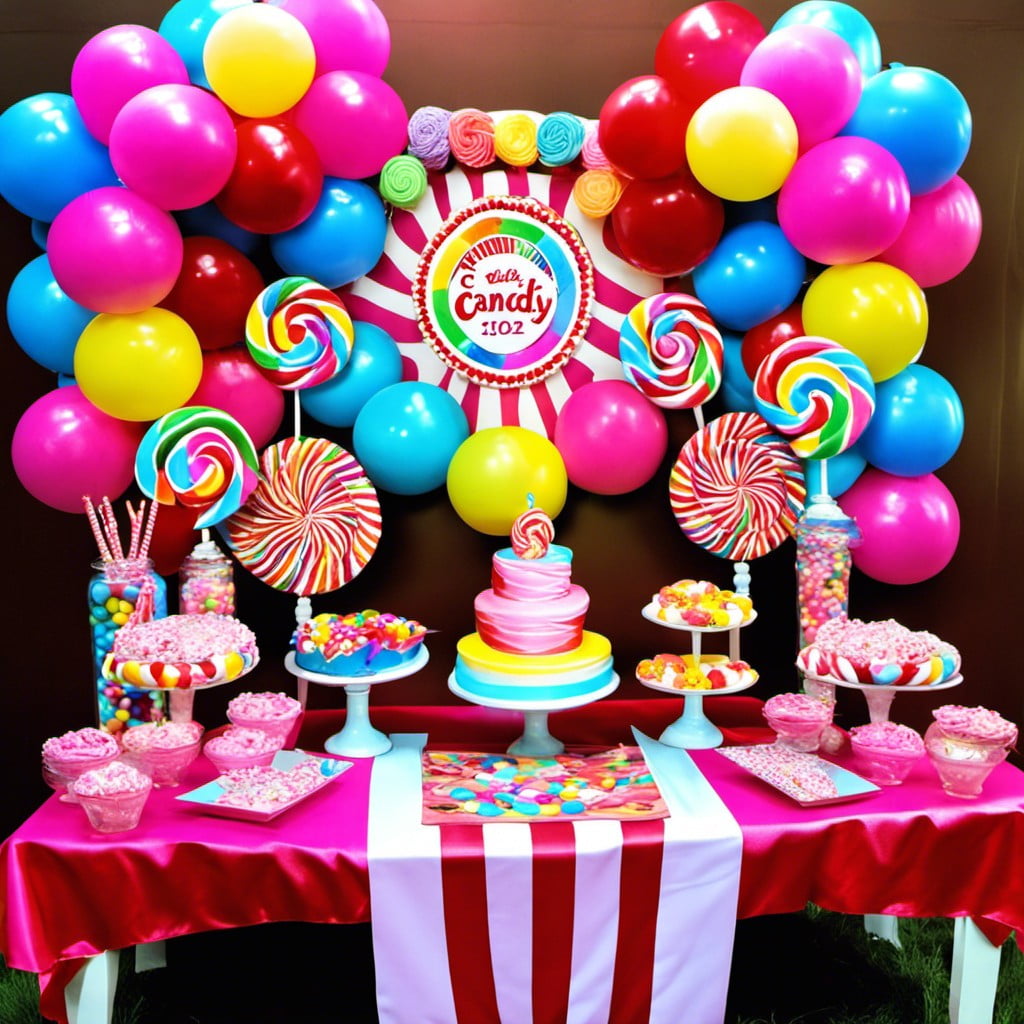 Whimsical and vibrant, this theme brings out a sense of joy and anticipation. Pivotal to achieve this look is the use of bright colors and candy-inspired decorations.
1. Decorative Candy Props: Life-sized lollipops and candy canes can be strategically placed around the venue to heighten the theme's playful ambience.
2. Colorful Tablecloths and Chair Covers: Opt for pastel shades that mimic the theme of hard candies and gummies.
3. Dessert Buffet: Make your decoration edible! A diverse selection of candies, cupcakes, candies, and cookies can double as eye-catching decoration and a tempting treat.
4. Balloons: Balloon arches in vibrant candy colors are not only perfect for entryways but also help accentuate a festive mood.
5. Themed Lighting: Use colorful lighting to accentuate the space. Consider pink, light blue, and lavender lights to embody the spirit of cotton candy.
6. Candy Centerpieces: Glass jars filled with assorted candies make inexpensive yet striking centerpieces.
7. Printed Backdrops: A backdrop with candy prints or a candy stripe pattern adds great photo opportunities for attendees and contributes to the overall theme.
Circus or Carnival Theme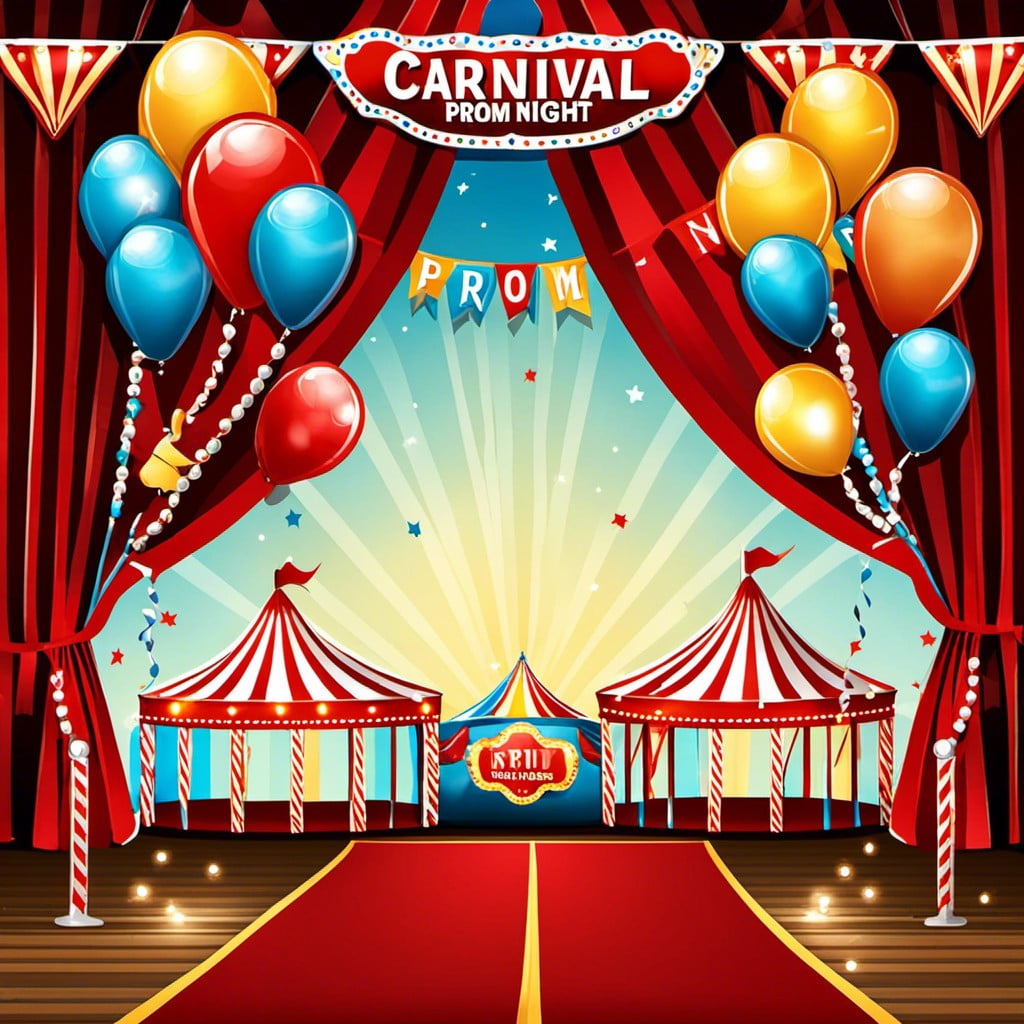 Awaken the fun and excitement of a live show with bold colors and playful props. This theme calls for vibrant tablecloths, bright carnival lights and, if possible, a striped circus tent. Don't forget about the games: ring toss, giant Jenga, or even dunk tanks can be fun interactive elements for guests.
Rented photo booths could mimic vintage circus wagons, extending the theme and providing great memories. For centerpieces, consider mini popcorn boxes or cotton candy in clear glass containers. Incorporate various shapes and sizes to create visual interest. Round, bulbous balloons emulate a playful ball pit or a soaring hot air balloon ride. Trick mirrors, striped fabric, and even live performers can amplify the joyous energy of your circus or carnival themed prom.
Space Galaxy Overlooked City Theme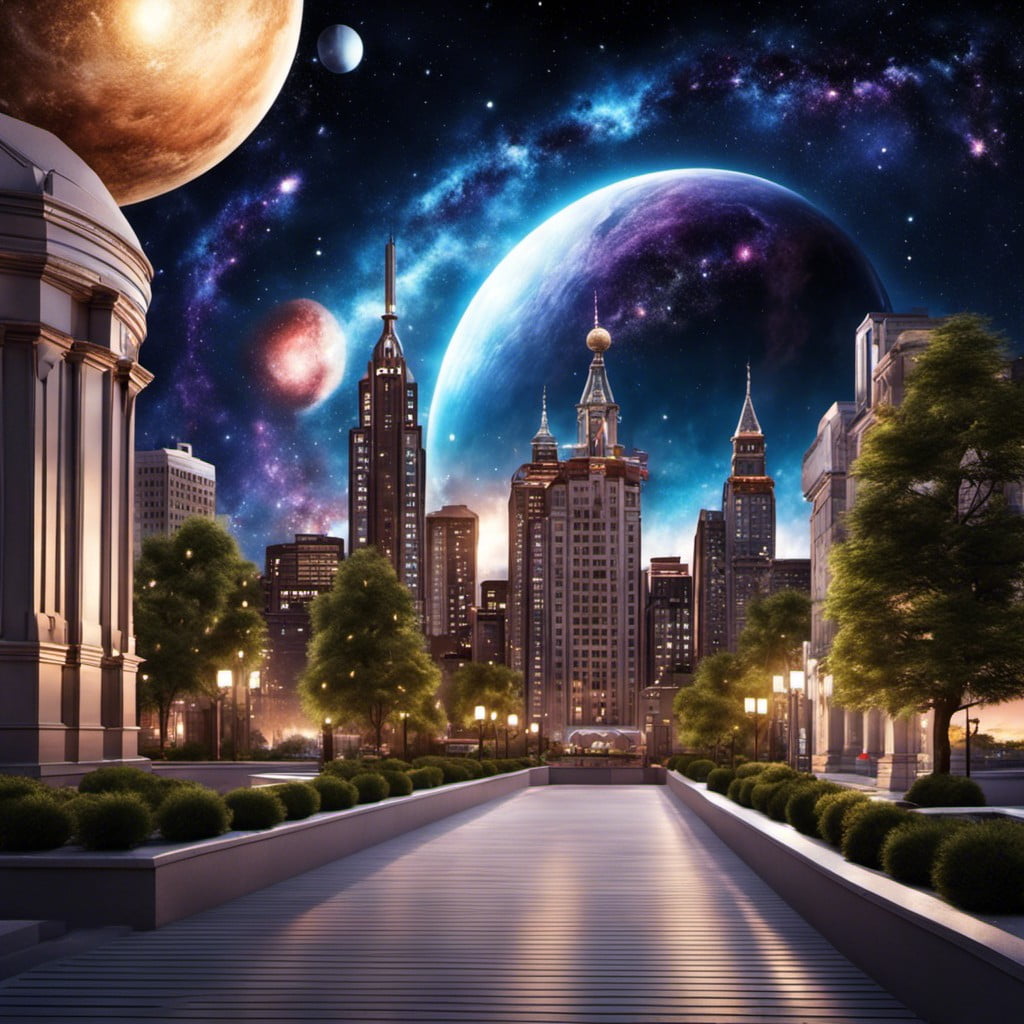 A cosmic experience awaits with a Space Galaxy theme. Explore the universe by incorporating deep, dark colors such as blues, purples, and blacks, adding details with specks of white or silver to mimic the appearance of distant stars. Decorations can include projecting images of stars onto walls or ceilings, and utilizing LED lights to offer a twinkling star-field effect. Renting a planetarium projector to give your guests an authentic celestial sky feel would be a show-stopper.
For the city overlook, silhouette cut-outs of city buildings can make striking backdrops. You can also integrate city elements by creating seating areas dressed as city parks, or have skyscraper-like structures adorning the room for a unique mixture of celestial bliss and urban landscapes.
Not to forget, centerpieces for the tables can be crafted from telescope or astronaut helmet replicas to complete this stellar theme. While traditional balloons may not fit, metallic silver helium balloons can imitate floating celestial bodies.
The key to success with this theme is balancing the contrast between the cosmos and cityscape. Once executed properly, this Space Galaxy Overlooked City Theme proves to be an unforgettable prom experience.
Liked reading this? Here's more:
Recap: