Last updated on September 16, 2023
Get ready to embrace the festive spirit as we unveil twenty creative and inspiring December chalkboard ideas that will bring joy and warmth to your home, classroom, or office.
As the holiday season approaches, it's time to start thinking about how to add some festive cheer to your home decor. One fun and versatile way to do this is by incorporating a chalkboard into your design scheme.
Whether you have a large chalkboard wall or a small tabletop easel, there are endless possibilities for creating beautiful and unique designs that capture the spirit of December. In this article, we'll explore 20 creative ideas for decorating your December chalkboard, from classic holiday motifs to modern and whimsical designs.
So grab your chalk and get ready to bring some festive flair into your home!
In This Post:
Holiday Countdown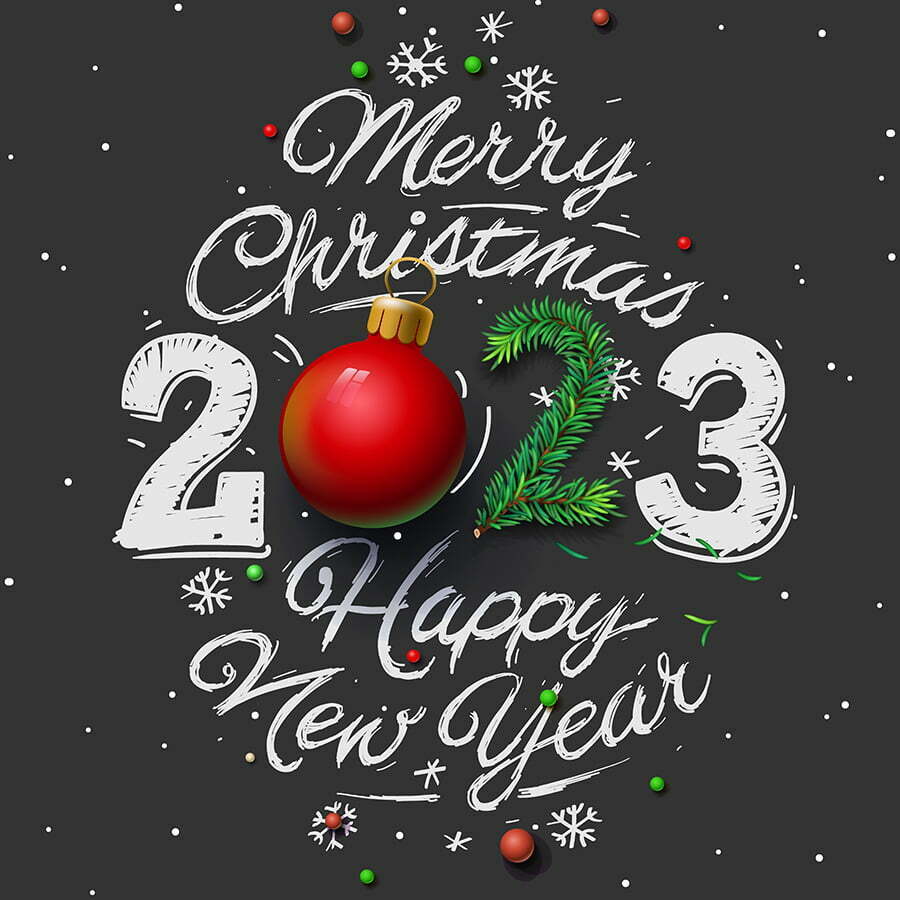 One of the most popular ideas for a December chalkboard is to create a holiday countdown. This can be as simple or elaborate as you like, depending on your personal style and preferences.
You could simply write "X days until Christmas" and update it each day, or you could add festive decorations such as holly leaves or snowflakes around the numbers. Another fun idea is to create an advent calendar-style countdown with small boxes that reveal treats or activities for each day leading up to Christmas.
Whatever approach you choose, a holiday countdown adds excitement and anticipation during this special time of year!
Festive Doodles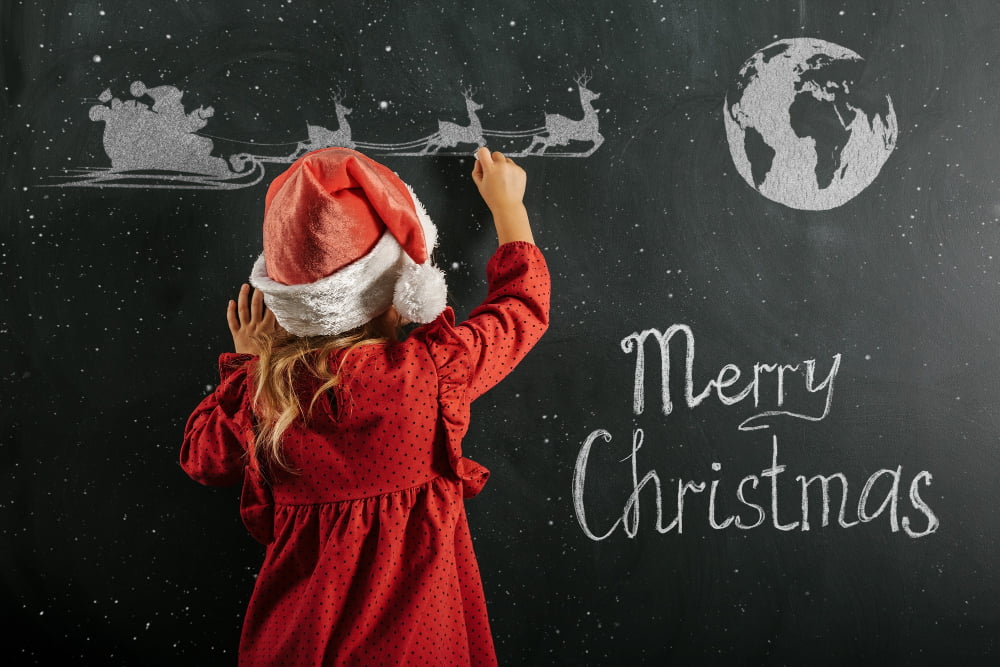 Whether you're an experienced artist or just starting out, there are plenty of simple designs that anyone can create. Some popular options include drawing snowflakes, holly leaves, candy canes, and Christmas trees.
You could also try sketching festive characters like Santa Claus or Rudolph the Red-Nosed Reindeer. Don't worry about making your drawings perfect – the imperfections will only add to their charm! Just grab some colorful chalks and let your creativity flow onto the board for a cheerful addition to any room in your home during this special time of year!
Winter Quotes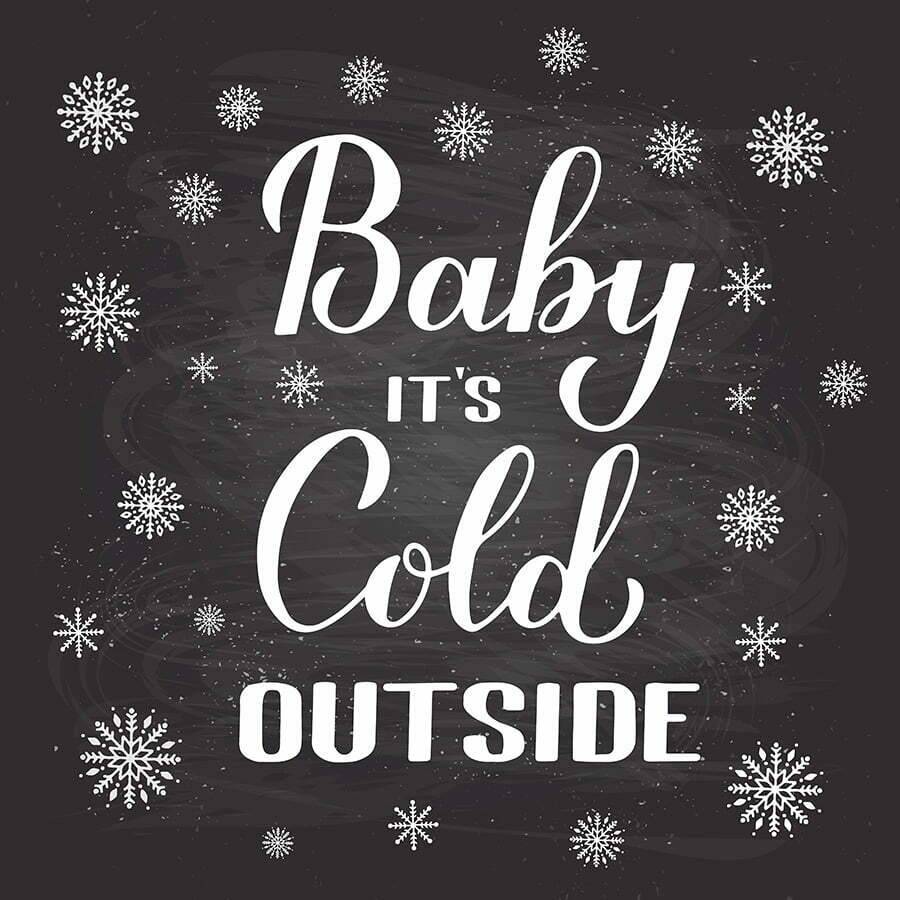 Consider using classic lines from literature, such as "The cold never bothered me anyway" from Frozen or "I am longing to be with you, and by the sea, where we can talk together freely and build our castles in the air" from Little Women. You could also opt for more modern sayings like "Baby it's cold outside" or "All is calm, all is bright." Whatever quote you choose, make sure it fits your personal style and adds a touch of warmth to your home decor this winter season.
Advent Calendar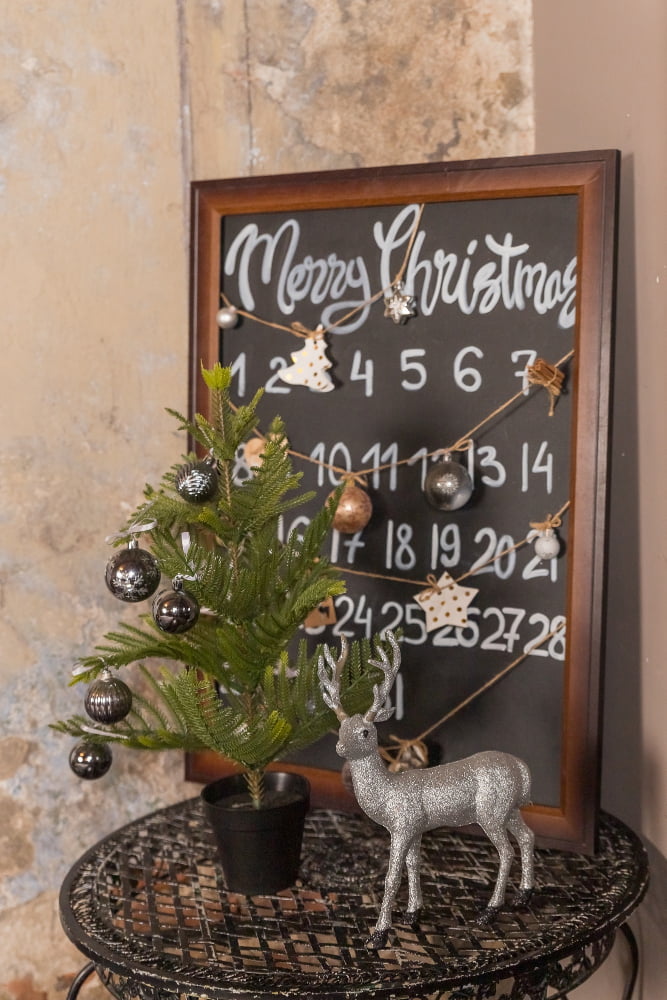 You can create your own advent calendar on your chalkboard by drawing 25 small boxes or circles, one for each day leading up to Christmas. Each day, you can add a new holiday-themed message or activity inside the box using colorful chalk markers.
Some ideas include writing out favorite holiday memories, adding in small treats or trinkets for kids (like stickers), creating mini art pieces with festive themes like snowmen and reindeer, or even hiding clues that lead to bigger surprises later on! The possibilities are endless when it comes to designing an advent calendar that fits your family's unique style and interests.
Christmas Movie List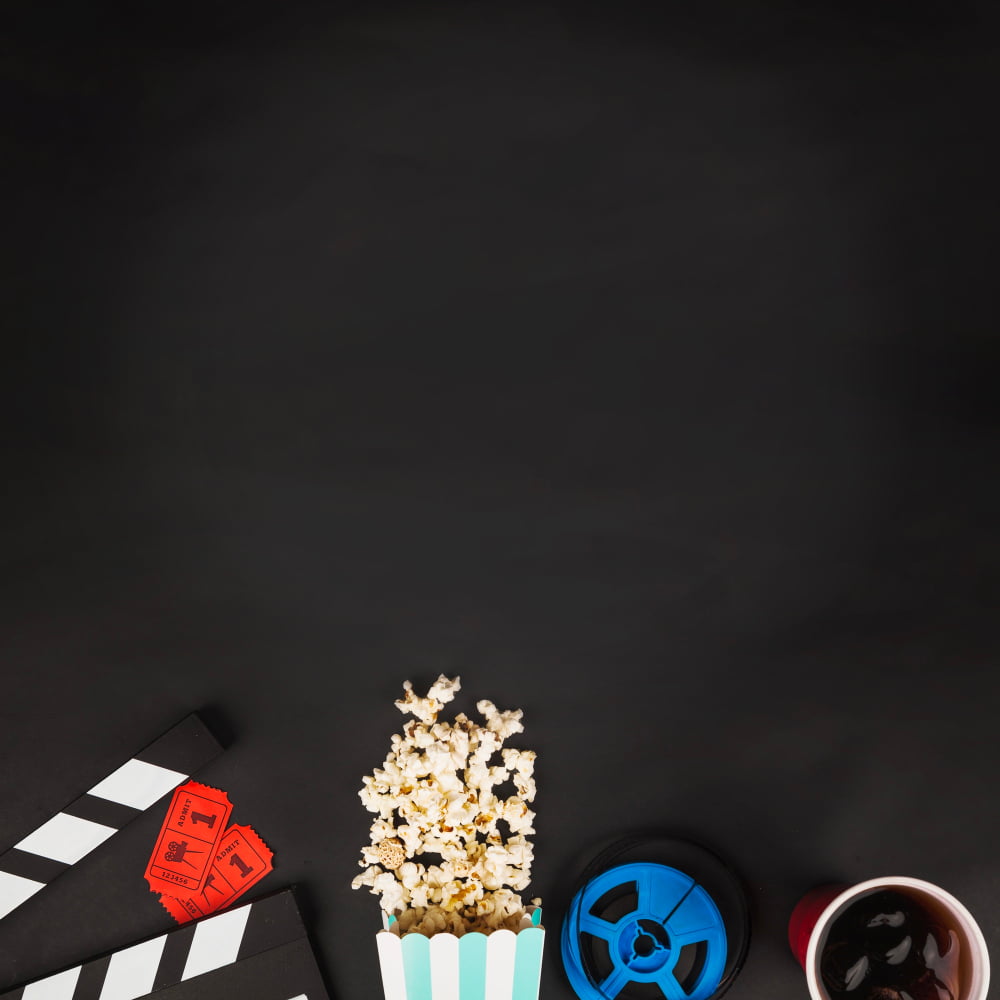 A chalkboard can be a great way to keep track of all your favorite films and make sure you don't miss any. Some classic options include "It's a Wonderful Life," "A Christmas Carol," and "Miracle on 34th Street." For those who prefer something more modern, there are plenty of newer releases like "Elf," "The Polar Express" or even romantic comedies such as "Love Actually" or "The Holiday".
Don't forget about animated favorites like "Rudolph The Red-Nosed Reindeer," "Frosty The Snowman" and "How The Grinch Stole Christmas." With so many options available, creating a movie list on your chalkboard will help ensure that you have an enjoyable holiday season filled with festive entertainment.
Gift Ideas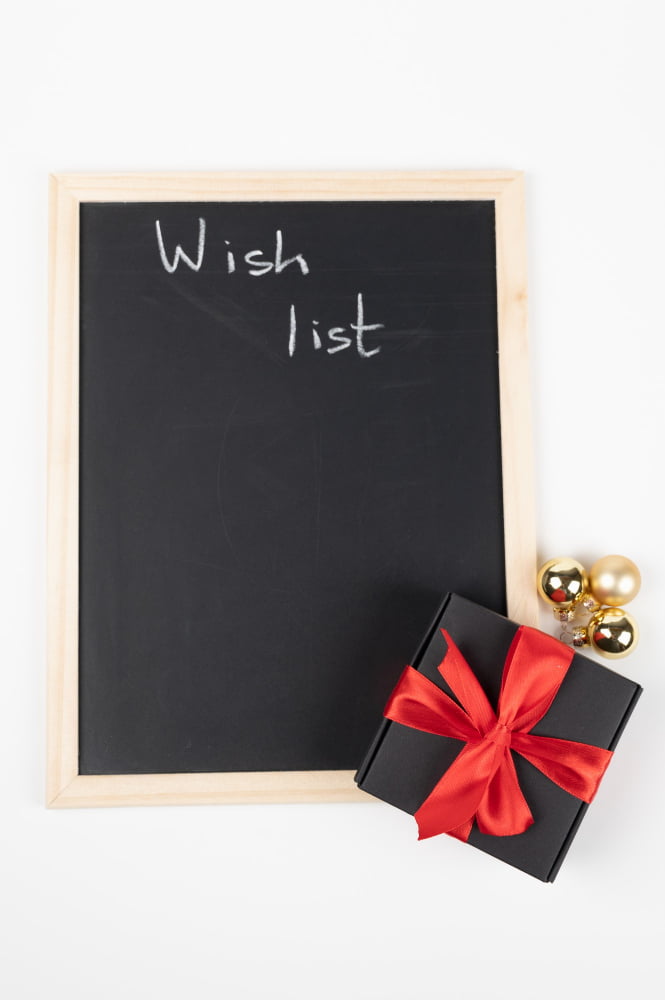 You can create a section on the board dedicated to each person and jot down their interests, hobbies, and favorite things. This will help you come up with personalized gift ideas that they are sure to love.
You could use the chalkboard as a way of keeping track of gifts that have already been purchased or wrapped so that nothing is forgotten in the holiday rush. Another fun idea is creating a "wish list" section where family members can write down items they would like as gifts from others – this makes shopping easier for everyone involved!
Cookie Recipes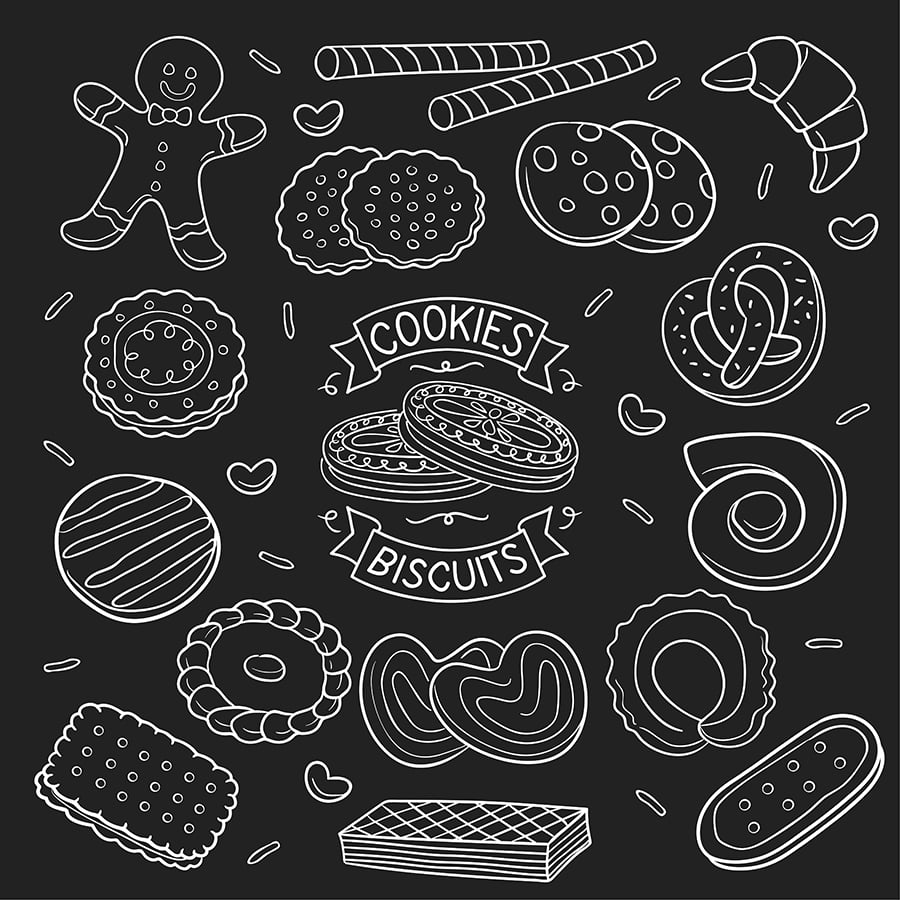 Whether you're baking for a holiday party or just want to enjoy a sweet treat, there are plenty of cookie recipes that will satisfy your cravings. Here are some ideas for your December chalkboard:
1. Classic sugar cookies: This recipe is simple and versatile, allowing you to decorate them with festive designs.
2. Gingerbread men: A classic holiday cookie that's fun to make and decorate with icing.
3. Peppermint chocolate chip cookies: The combination of peppermint and chocolate makes these cookies irresistible.
4. Snickerdoodles: These cinnamon-sugar coated treats are perfect for snacking on during cold winter nights.
5. Chocolate crinkle cookies: These fudgy delights look like they've been dusted with snow – making them an ideal addition on any December chalkboard!
Acts of Kindness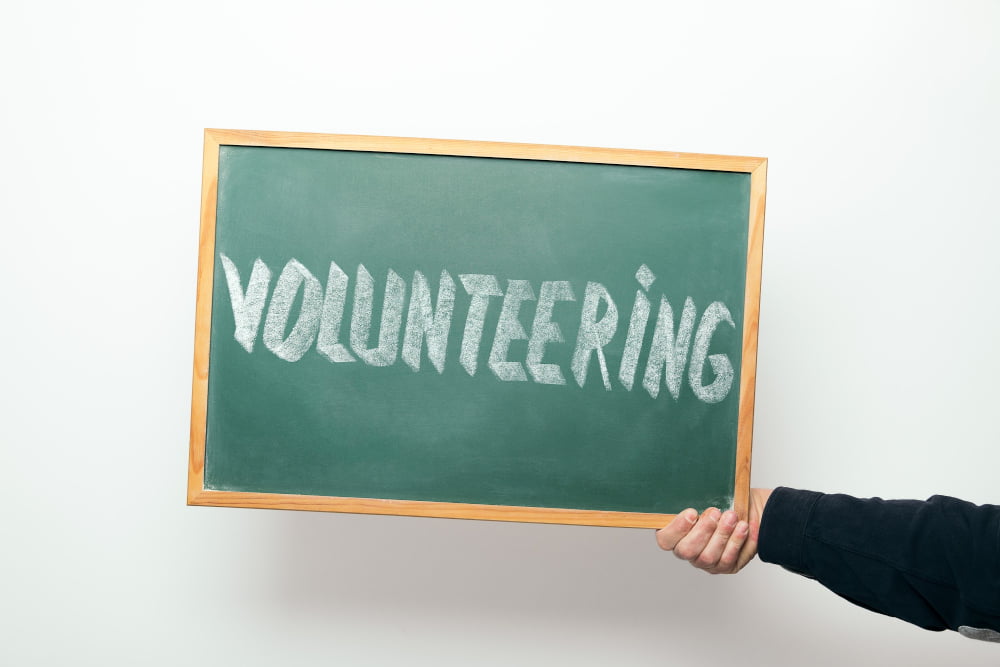 One way to do this is by performing acts of kindness. Use your chalkboard to create a list of kind deeds you can do throughout the month, such as donating toys or clothes, volunteering at a local shelter or food bank, baking treats for neighbors or coworkers, writing letters to loved ones far away, complimenting strangers on their outfits or smiles – the possibilities are endless! Not only will these actions brighten someone else's day but they will also bring warmth and happiness into your own life.
Reading List
Use your chalkboard to create a reading list for the month, including titles that are perfect for this time of year. Consider adding classic holiday stories like "A Christmas Carol" by Charles Dickens or "The Gift of the Magi" by O.
Henry, as well as winter-themed novels like "The Snow Child" by Eowyn Ivey or "Winter Garden" by Kristin Hannah. You can also include non-fiction books about winter sports or travel destinations that are popular during this season.
Don't forget to leave space on your chalkboard so you can add new titles throughout the month!
New Year's Resolutions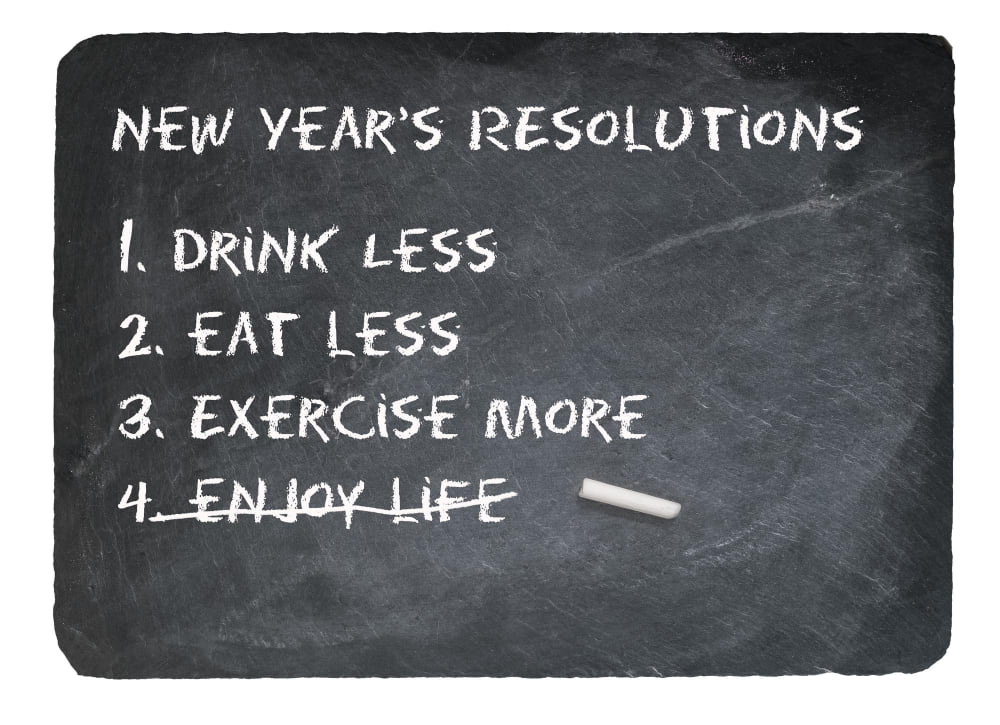 It's the perfect time to reflect on the past year and set goals for the upcoming one. Some ideas for New Year's resolution-themed chalkboard designs include writing down personal goals, creating a vision board, or listing inspirational quotes to stay motivated throughout the year.
Another fun idea is to create a "resolution jar" where family members can write down their resolutions and place them in the jar as a reminder of their commitment. Whatever design you choose, incorporating New Year's resolutions into your December chalkboard is an excellent way to start off 2022 with intentionality and positivity!
DIY Ornaments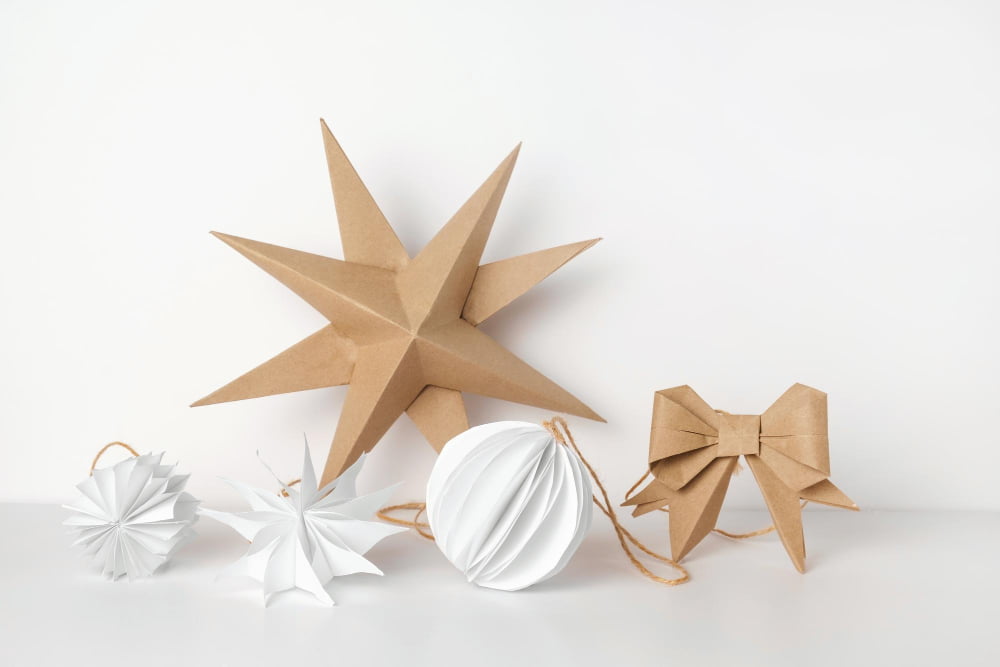 There are countless ideas for DIY ornaments, from traditional designs like snowflakes and Christmas trees, to more unique options such as felt animals or painted wooden shapes. You can use materials like paper, fabric scraps, beads or even recycled items around the house.
One simple idea is making salt dough ornaments by mixing flour and salt with water until it forms a dough that you can shape into any design you want. Once baked in the oven at low heat for several hours until harden up completely; they're ready to be decorated with paint or markers.
Another option is creating personalized photo ornaments by printing out pictures of loved ones on cardstock paper cut into festive shapes such as stars or hearts then adding glitter glue around the edges for extra sparkle.
Chalk Snowflakes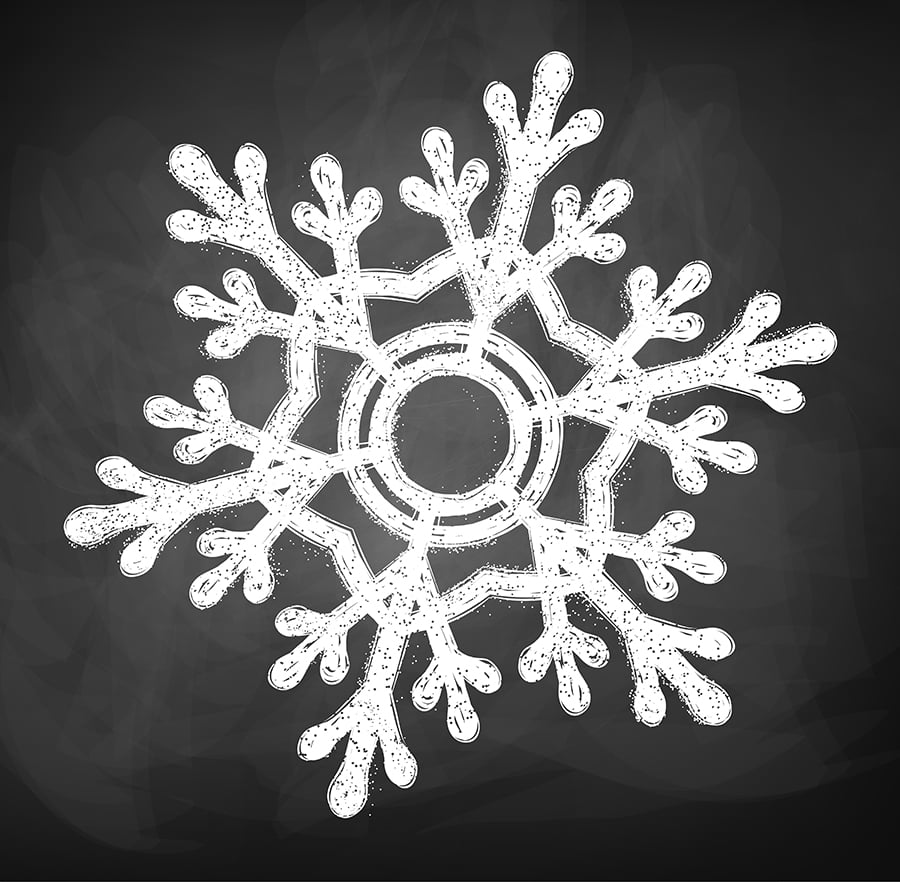 To create them, start by drawing a large circle in the center of your board. Then, draw six straight lines extending out from the circle at equal intervals like spokes on a wheel.
Connect each line with smaller lines that form triangles between them.
Once you have created the basic snowflake shape, you can get creative with different patterns and designs inside each triangle using colored chalks or even metallic markers for added sparkle.
Monthly Goals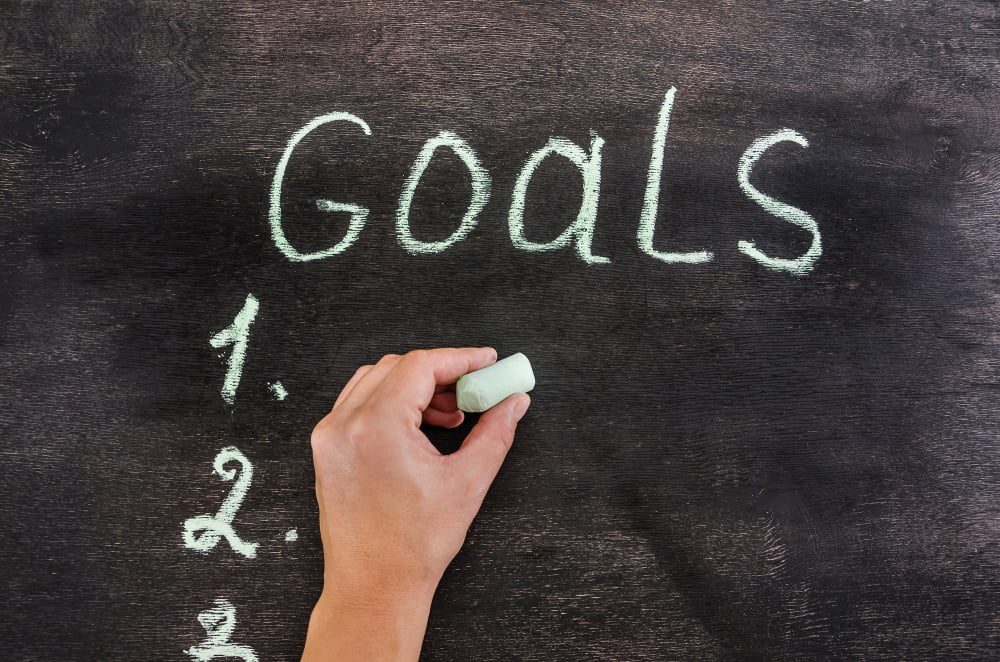 Use your December chalkboard to write down your goals for the month, whether they are related to work, personal growth or health. Make sure that each goal is specific and achievable within 30 days.
For example, instead of writing "exercise more," try setting a goal like "go for a 30-minute walk every day." Seeing your progress on the chalkboard will help you stay accountable and motivated towards achieving those goals by the end of December!
Ugly Sweater Design
If you're hosting or attending one, why not create your own ugly sweater design on your December chalkboard? You can draw inspiration from classic Christmas motifs like reindeer, snowflakes, and candy canes. Or get creative with puns and pop culture references to make it truly unique.
Don't forget to add some glitter or sequins for that extra touch of tackiness!
Gratitude List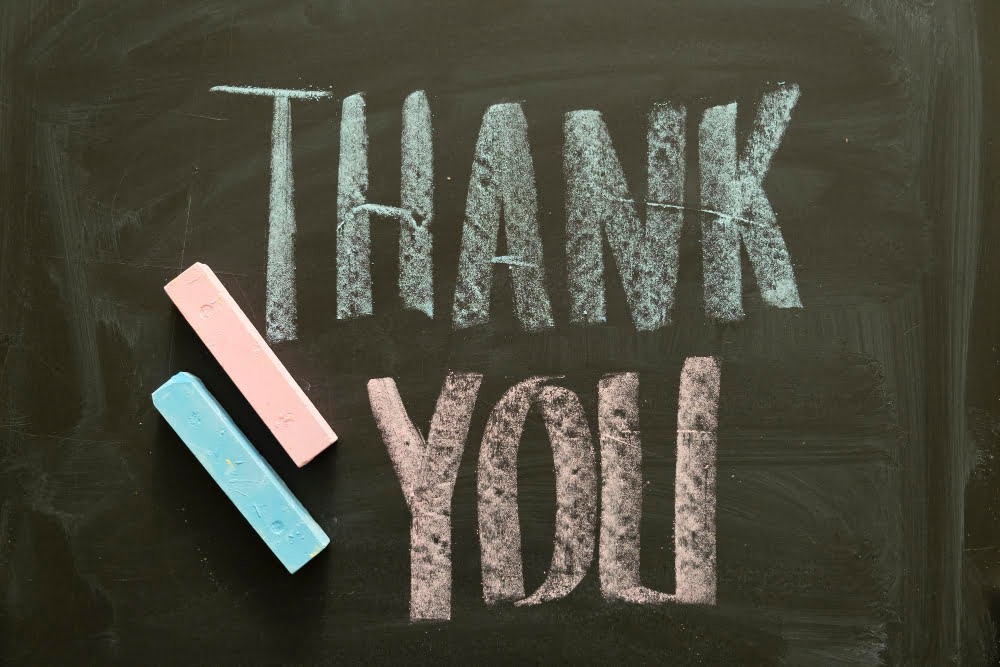 You can write down anything you're grateful for, from family and friends to health and happiness. It's also a fun activity to do with kids or as a group during holiday gatherings.
Encourage everyone to add their own items throughout the month so that by the end of December, you'll have an extensive list of blessings that will bring joy every time you look at it.
Party Planning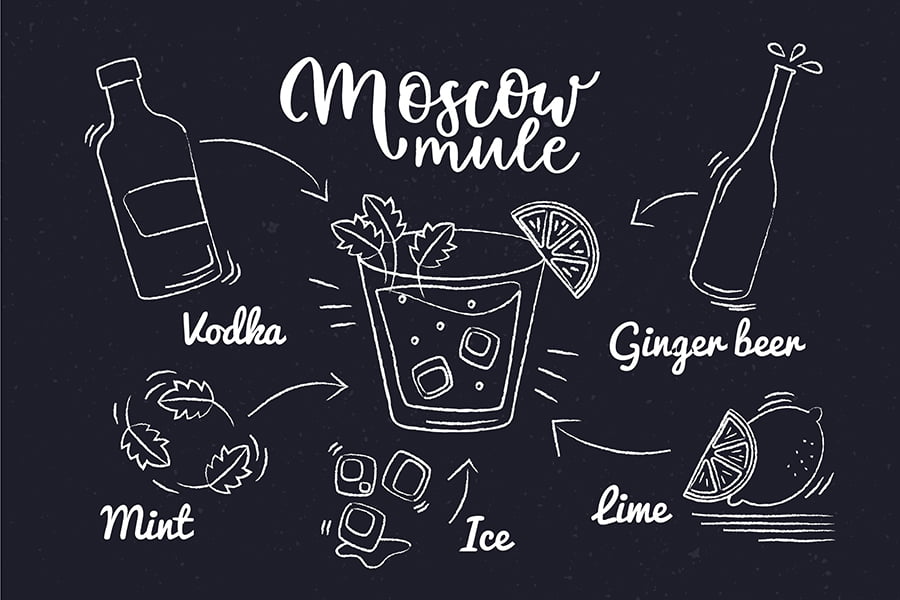 You can use it to create a menu, make a guest list, plan out decorations or even write down games and activities. One fun idea is to create an interactive drink station where guests can mix their own cocktails or mocktails using the ingredients listed on the board.
Another option is to use the chalkboard as a photo booth backdrop by drawing festive designs or writing funny captions for guests to pose with. Whatever you choose, using your December chalkboard as part of your party planning process will help keep everything organized and add some extra charm to your festivities!
Winter Bucket List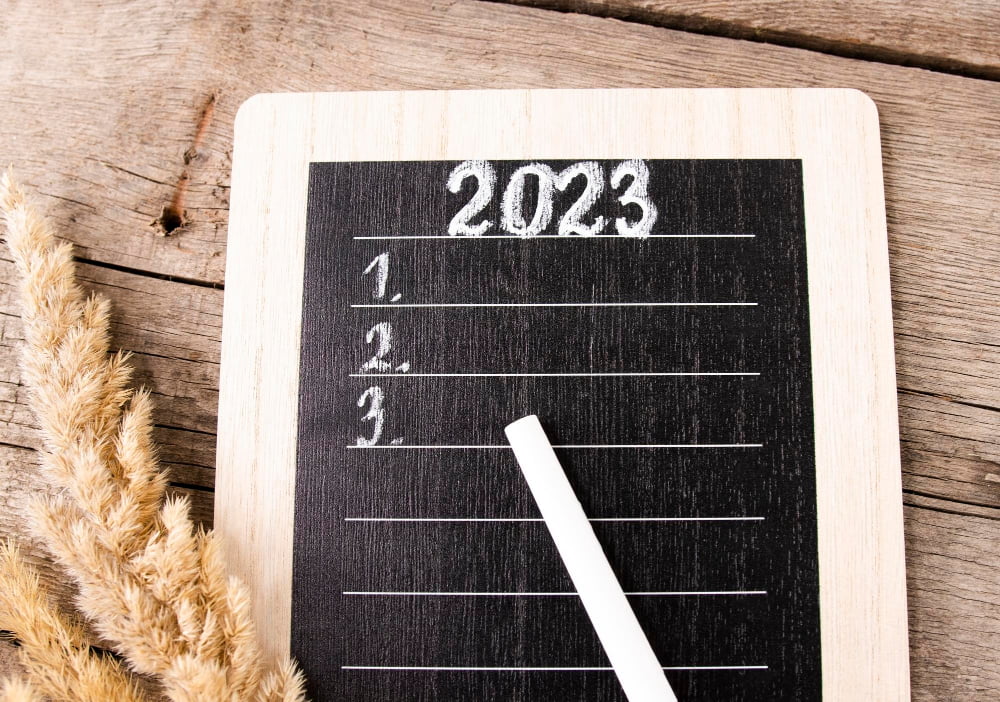 Creating a winter bucket list on your chalkboard can help you stay organized and motivated to try new things. Some ideas for your winter bucket list could include ice skating, building a snowman, going sledding or skiing, having a hot cocoa bar party at home, visiting holiday markets or festivals in your area, trying out new soup recipes or baking cookies together as a family.
Having this visual reminder of all the fun activities you want to do during the season will keep everyone excited about what's coming up next!
Seasonal Menu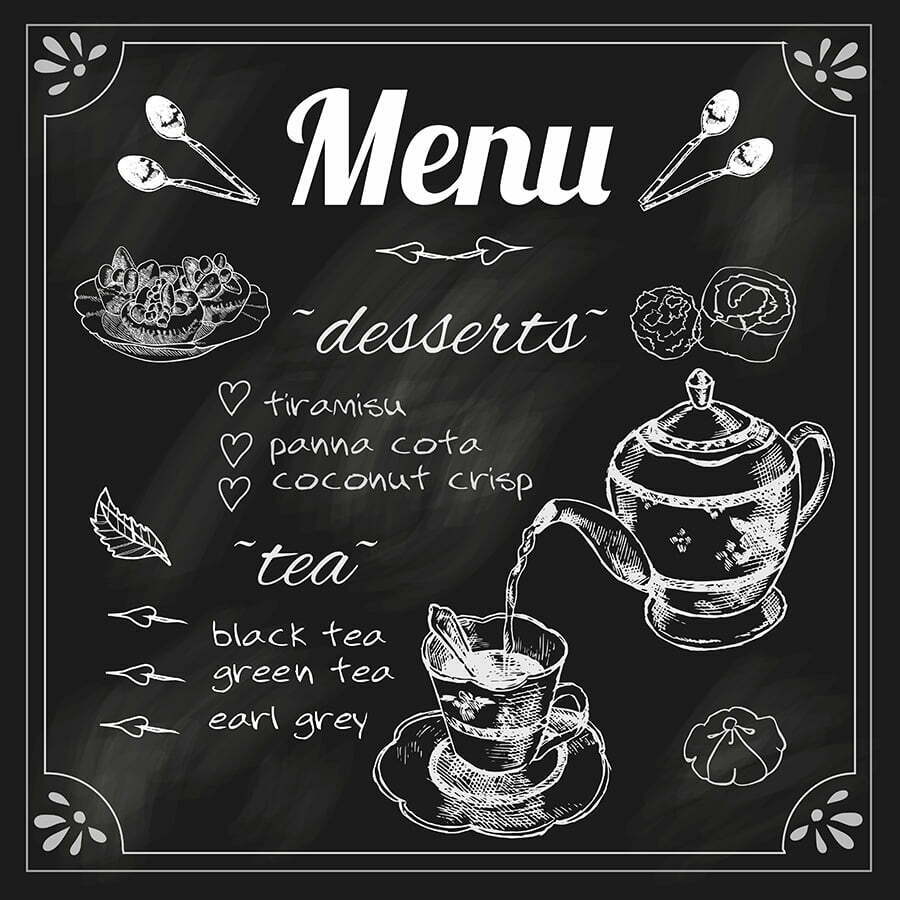 This is especially useful if you are hosting holiday dinners or parties. You can write down the dishes that will be served, along with their ingredients and any dietary restrictions they may have.
You could include some festive drink options such as eggnog or mulled wine. A seasonal menu on your chalkboard not only adds a decorative touch but also helps guests plan accordingly for their meals and drinks during the event.
Event Schedule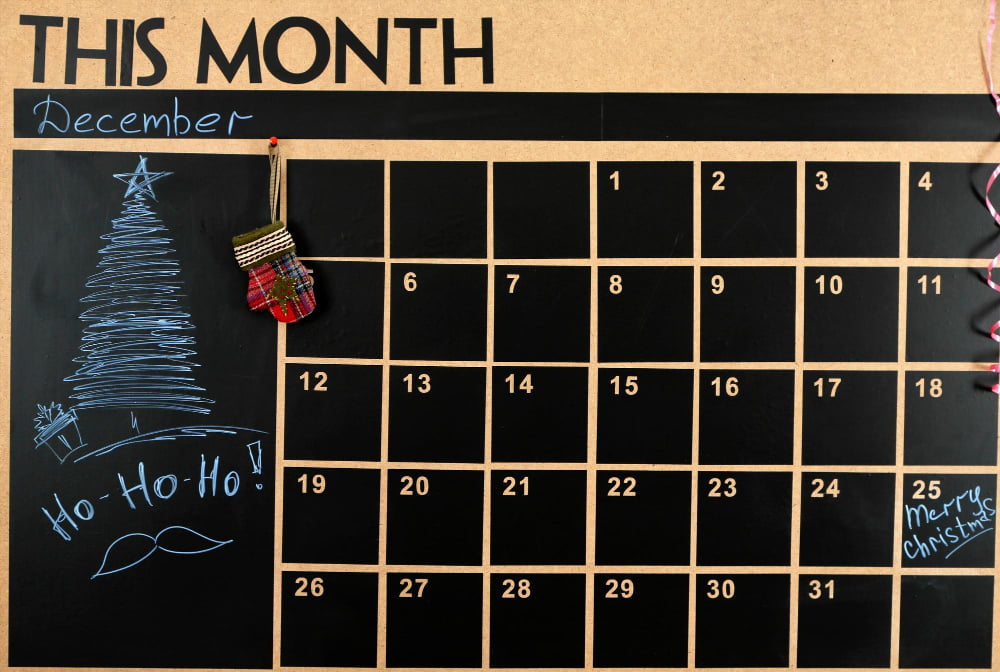 Whether it's holiday parties, family gatherings, or work functions, having a visual reminder can help you stay organized and avoid double-booking yourself. Consider using different colors or fonts to differentiate between events and make them stand out on the board.
You could even include important details like time, location, and dress code to ensure that everything runs smoothly on the day of the event. With an event schedule on your chalkboard this December season will be less stressful!
Creative Greetings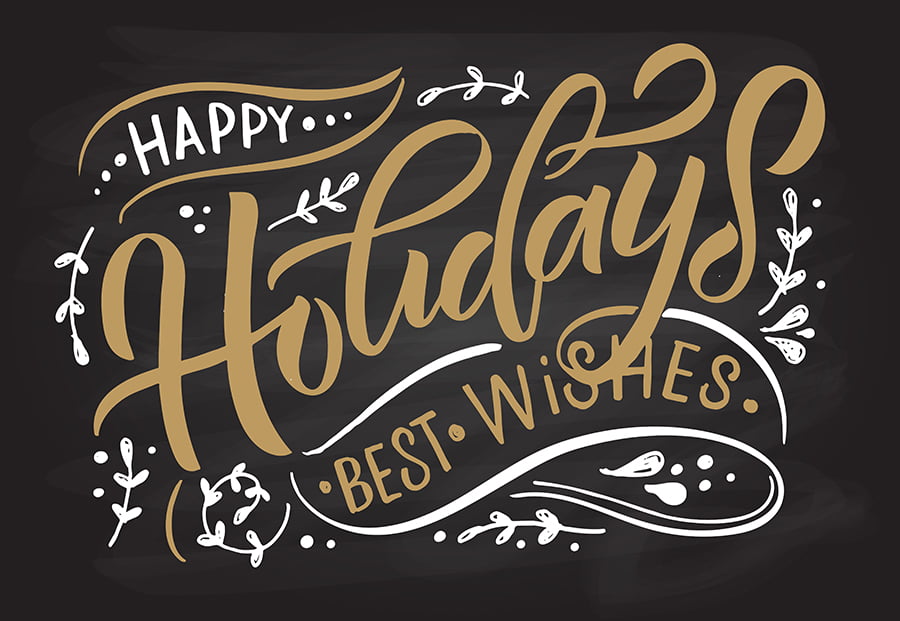 You can use it to write a warm welcome message or create an eye-catching display that sets the tone for your event. Some creative greeting ideas include writing "Happy Holidays" in different languages, drawing festive illustrations like snowmen or Christmas trees, or even using chalk markers to create a 3D effect with shadows and highlights.
Another fun idea is creating personalized greetings for each guest by writing their name on the board along with a special message just for them. Whatever you choose, make sure it reflects your personality and adds some extra cheer to your home this December!
Liked reading this? Here's more: